Fans were left stunned earlier this month when the acclaimed U.S. folk singer, David Olney, tragically passed away aged seventy-one.
And the way in which he passed away has only further shocked his fans, leaving them utterly devasted. Keep scrolling for the full story...
David Olney was a huge figure in the Nashville music scene.
After moving to Nashville in 1973, he formed a rock band called the X-Rays.
After going solo...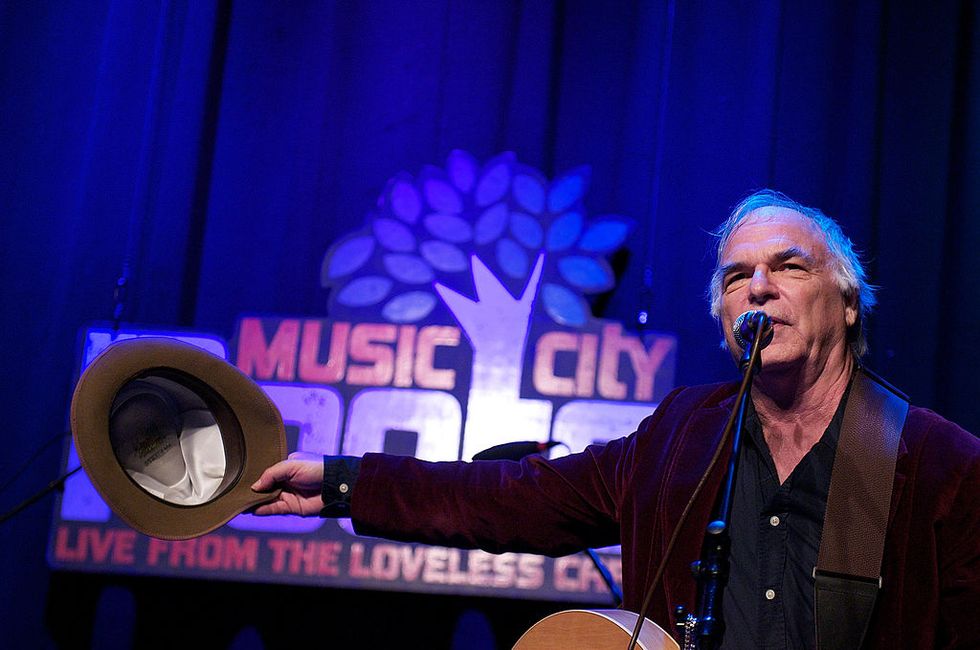 via: Getty Images
Olney produced more than twenty albums, according to his
website
.
His songs have been recorded by numerous famous faces...
And, on that fateful weekend, he was performing at the 30A Songwriters Festival in Santa Rosa Beach, Florida.
The star reportedly then closed his eyes...
Scott Miller, who was on stage with Olney, attempted to revive him.
Singer-songwriter David Olney died onstage last night, 18 January 2020, at the 30A Songwriter Festival in South Wal… https://t.co/AzVYLZXweS

— The Show Won't Go On (@The Show Won't Go On)1579446843.0
"David paused, said, 'I'm sorry' and put his chin to his chest," he wrote. "It was as easy and gentle as he was." "We got him down and tried our best to revive him until the EMTs [emergency medical technicians] arrived. The world lost a good one last night but we still have his work. And it still inspires."
And, with the encouragement of Scott...
Amy Rigby, another performer at the festival, shared the story on her Facebook...
Where she wrote: "Scott Miller had the presence of mind to say we needed to revive him. Doctors in the audience and 30A folks were all working so hard to get him to come to. It's hard to post about this because I can't really believe he's gone."
"He was very still, sitting upright with his guitar on."
Heard the news last night and still cannot get my head around it. What a poet. What a loss. #DavidOlney https://t.co/dFqMhyV1a4

— Gretchen Peters (@Gretchen Peters)1579438851.0
Amy Rigby, a musician who was sitting next to him, wrote in a
Facebook post:
"He was very still, sitting upright with his guitar on, wearing the coolest hat and a beautiful rust suede jacket." According to his publicist, he suffered an apparent heart attack during the show. Devastating. R.I.P David Olney. To read about all the stars we lost last year, keep scrolling.