Jennifer Aniston
 and
Lisa Kudrow
have broken the internet this week after it's revealed the pair have some rather strange nicknames for each other...
The Friends girls have hit headlines again this week.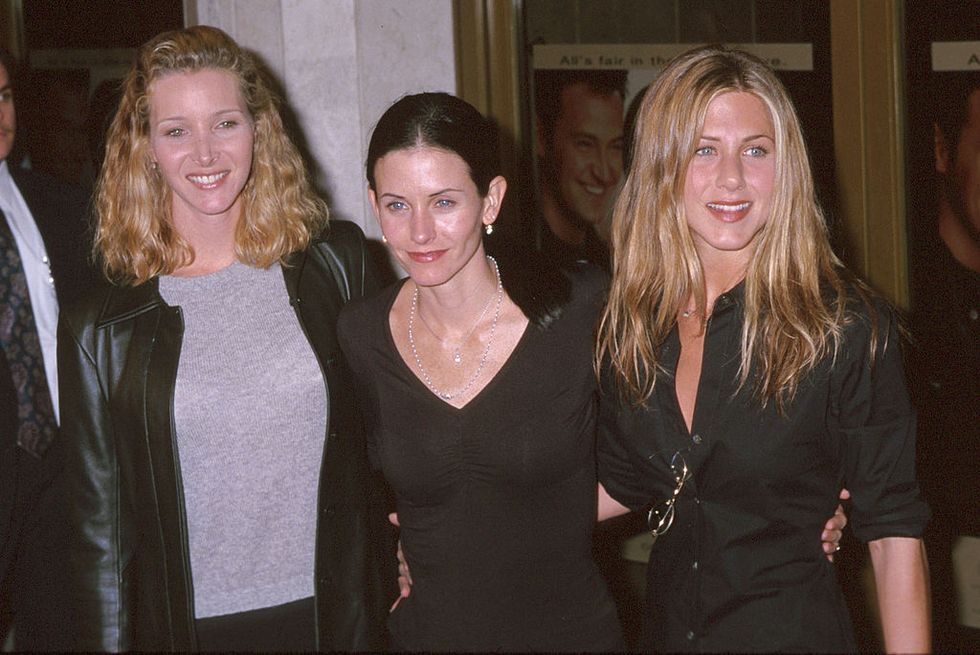 Fans are shocked as a long-secret nickname has come to light.
Courtney Cox, Jennifer Aniston, and Lisa Kudrow burst onto our screens as the female half of the Friends gang.
From romance and scandals to one very strange poking device and the ever-lasting question as to whether Ross and Rachel were on a break (they definitely were), the sitcom followed the friends as they navigated life living in New York.
But, like with all shows, the popular sitcom sadly came to an end in 2004.
We waved goodbye to the Friends gang in an emotional 2-part finale which saw the group leave Monica's apartment for the very last time, leaving their keys on the counter.
It wasn't all sadness, though.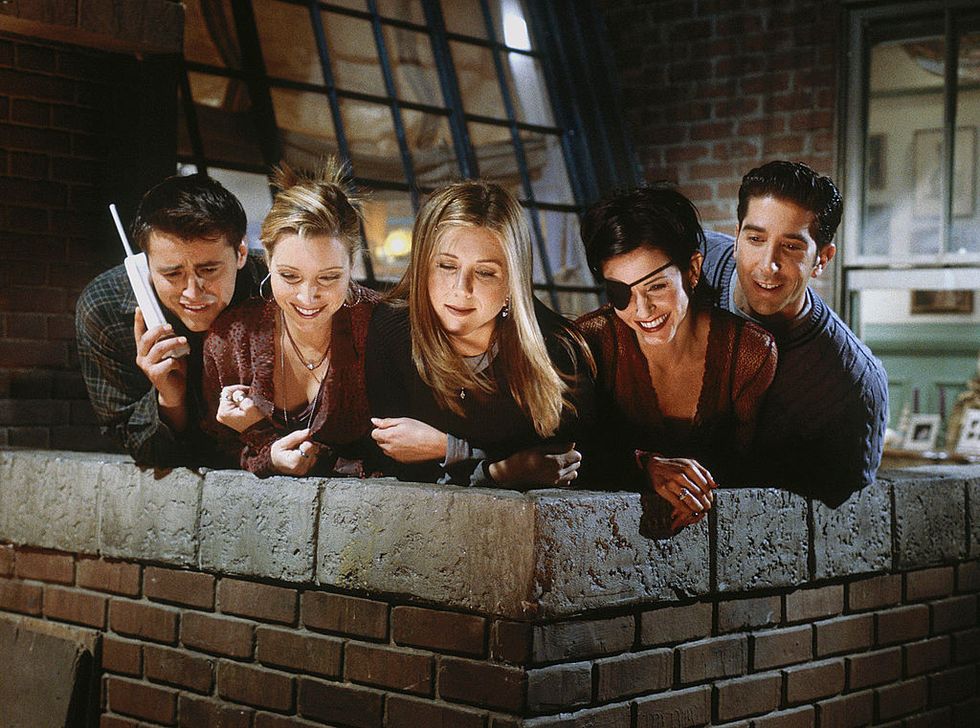 Rachel
finally
admitted that she loved Ross, and Monica and Chandler adopted 2 babies, but it certainly marked the end of an era.
Shortly after the show wrapped up, the cast reunited for The Oprah Winfrey Show.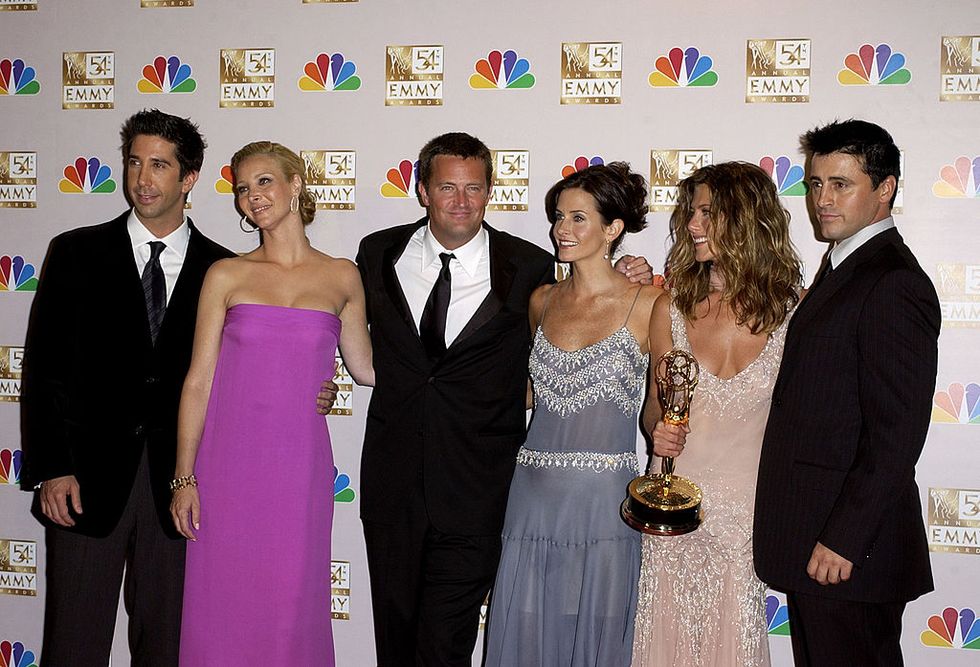 We got our first taste of a reunion just a day after the last ever 
Friends
episode aired as the show's cast joined Oprah on her show for a one-off interview.
Although all of the cast developed a tight-knit friendship over the years, it seems that the female castmates grew extremely close during filming.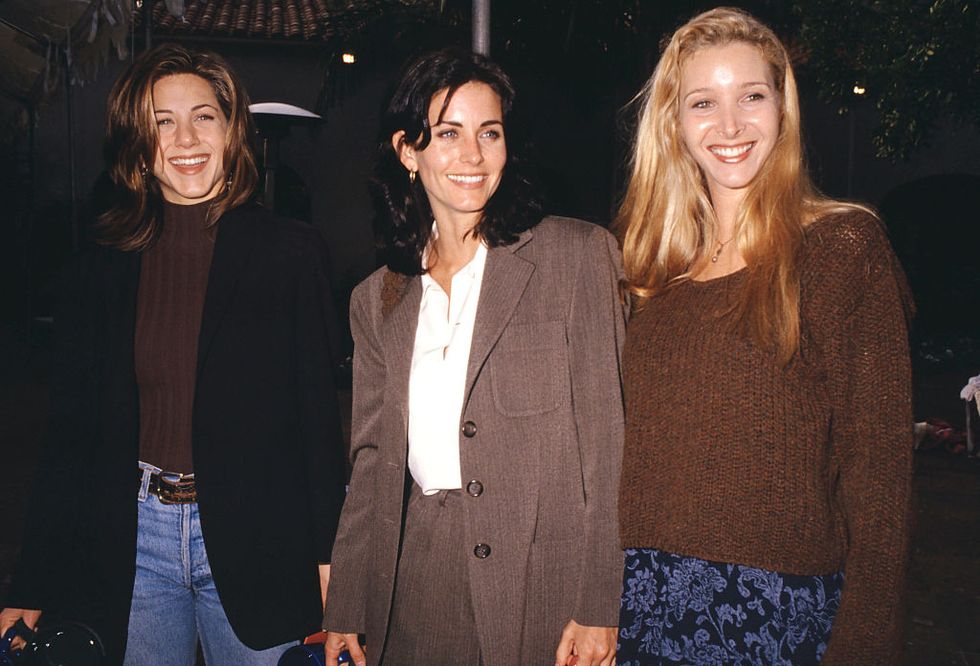 They would
reportedly
go for lunch every day together while filming the sitcom.
The co-stars certainly have a tight bond.
Its no wonder that they're so close, after all, the stars spent a significant amount of time together while filming the sitcom over the decade.
In fact...
NBC's Must-See TV: An All-Star Tribute to James Burrows
3 years ago,
Jennifer Aniston
said that the cast "fell in love with each other" over the years.
She continued:
"We experienced friendship, family, heartbreak, babies, everything, together," the actress revealed.
We've seen our fair share of mini-reunions over the years...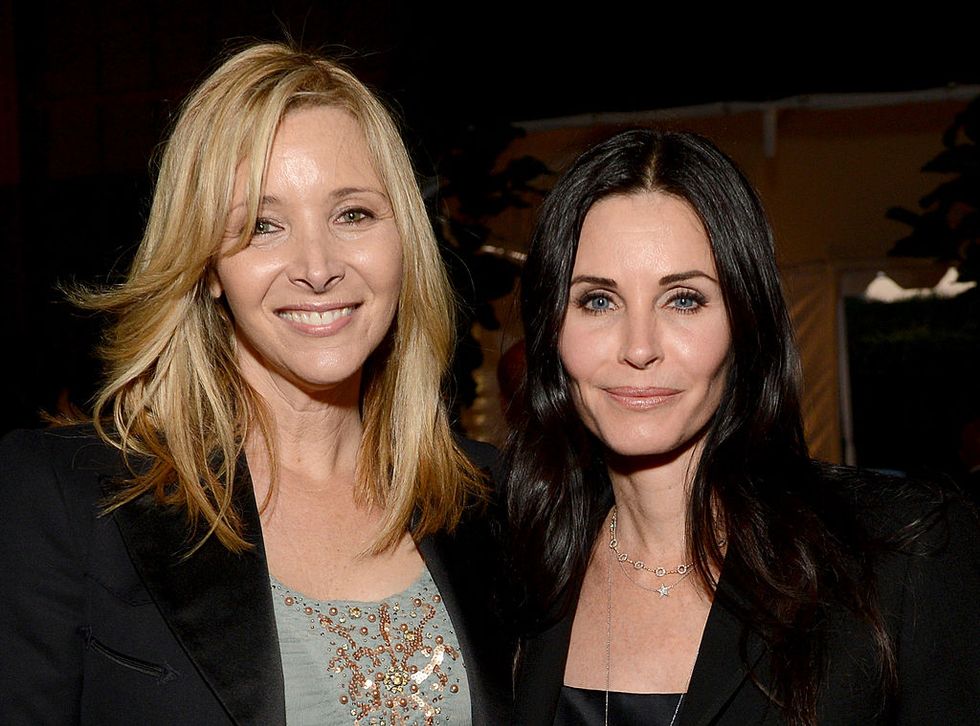 The entire cast doesn't reunite that often, so fans have had to make do with "half" reunions.
Although we have been blessed with a few nostalgic moments.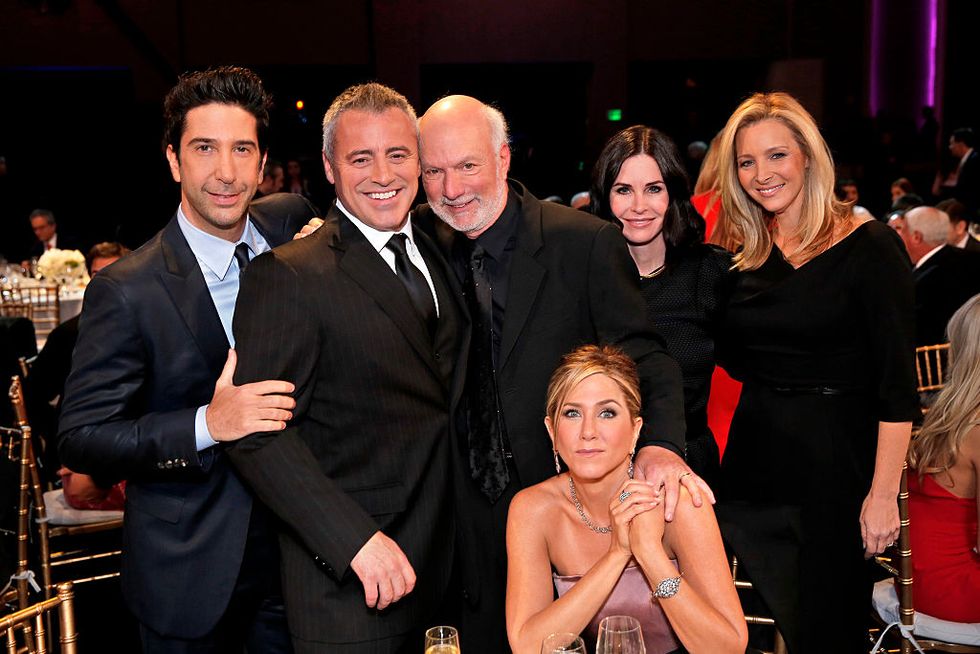 3 years ago, the entire cast (minus Mathew Perry) attended the
All-Star Tribute to James Burrows
 event together and it was
everything
 that we've ever wanted.
For the most part, however, it seems that Jennifer Aniston, Courteney Cox, and Lisa Kudrow are the stars who meet up the most.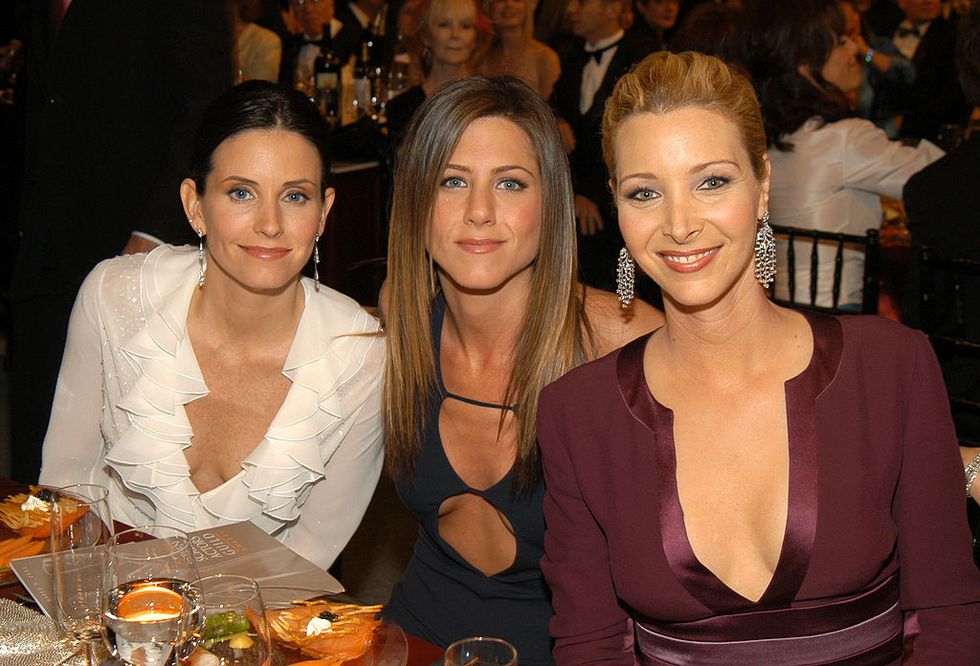 The pals have walked the red carpet together several times, but, away from the limelight, they are often spotted together, too.
When the Friends trio did this, fans couldn't believe it...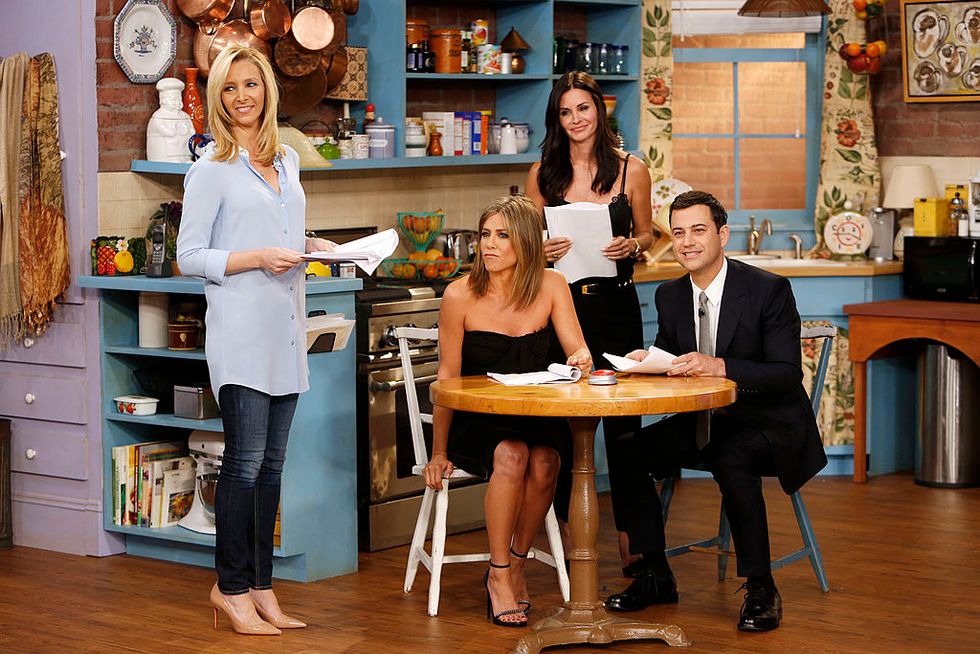 While appearing on the
Jimmy Kimmel Show
in 2014, Aniston, Kudrow, and Cox, or should we say,
Rachel, Phoebe,
and
Monica
stepped back into the apartment that they'd left behind a decade ago for a one-off skit.
This week saw Lisa Kudrow's 57th birthday.
And with it, we knew we would get some adorable Friends-girl moments.
But one, in particular, got the whole internet talking.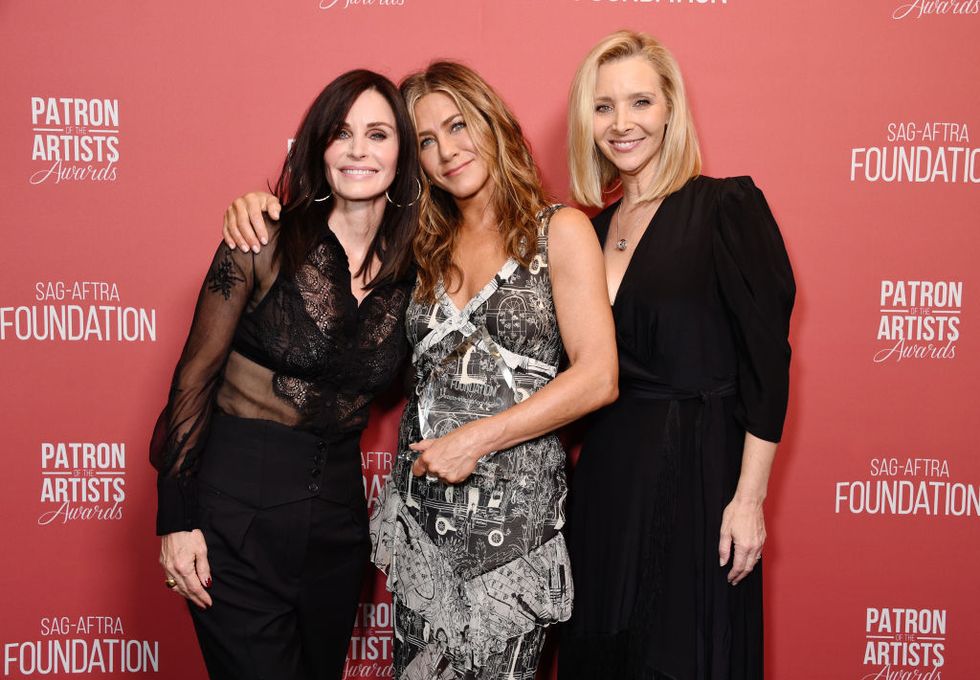 Because a secret nickname for the birthday girl has finally come out.
The trio reunited once again for the snap yesterday.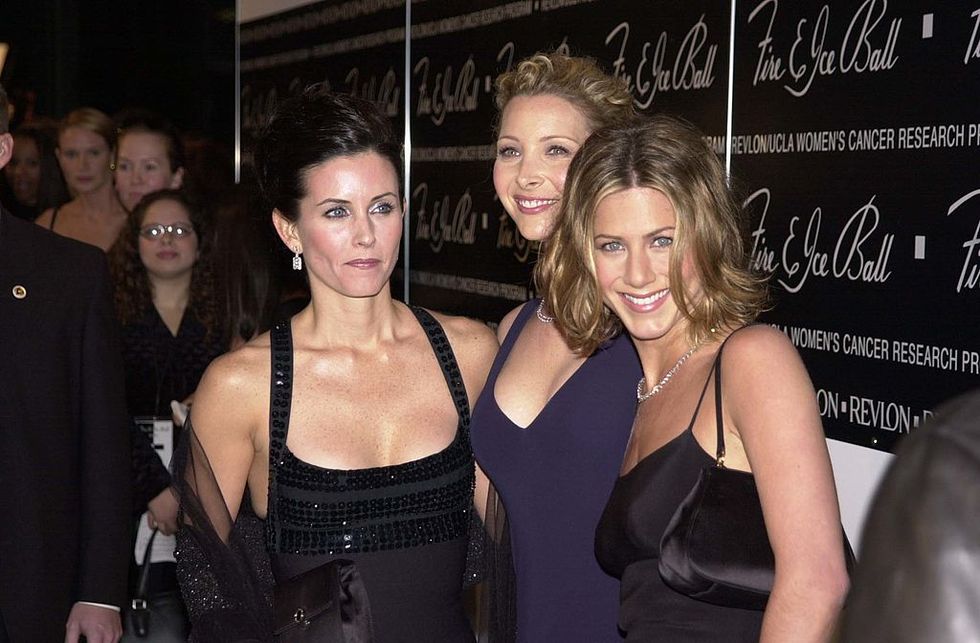 And, while it seemed innocent enough, fans were less than impressed with what they saw.
Jennifer Aniston shared a tribute to the star.
"Happy birthday my sweetest Floosh 🥳🎉🎈" Jennifer greet Lisa via instagram stories 😍😊🤧🥺❤️ They really had the cutest… https://t.co/F6WroKc4DB

— Lisa Kudrow PH (@Lisa Kudrow PH)1596172762.0
And referenced Kudrow as ... Floosh. Yes, you read that right.
Apparently the nickname is longstanding.
Cuteness :3 RT @FRIENDSshowsays: Jennifer Aniston gave the nickname Floopy, Floosh or Loopy to Lisa Kudrow. #HappyBirthdayLisaKudrow

— Abi (@Abi)1343651159.0
It's ... kind of cute, we guess?
And that's not all.
The one with Floosh and Jooo (Lisa Kudrow and Jennifer Aniston) https://t.co/4at68JOozq

— Let him!? what you mean?..i AM NOT HIS MOMMY //C's (@Let him!? what you mean?..i AM NOT HIS MOMMY //C's)1596142124.0
Apparently 
Kudrow 
calls 
Aniston 
"Joo."
Many had all the feels.
jennifer aniston and lisa kudrow calling each other floosh and joo i'm- 🥺

— hannah (@hannah)1592911124.0
We have to say, we're obsessed with their friendship.
They're so cute!
Them💜✨ Floosh and Jooo🥰 #JenniferAniston @LisaKudrow https://t.co/LBFvwoEtfM

— Marianne Parenteau (@Marianne Parenteau)1592930333.0
We love them.
A huge happy birthday to Lisa!
And thanks to Jen for giving us all a gift this year.
Brb, watching this on repeat forever.
Jennifer Aniston saying hi flooshy floosh (?) on a loop https://t.co/geNRaDsaGG

— bea (@bea)1592860872.0
Want more from Jen? Scroll on for her secret tattoo...