It seems that Borat's daughter is the one stealing all of the limelight right now, and there's a very good reason why! Keep on reading to check out her incredible Instagram account…
Borat 2 is all anyone can talk about at the moment.
Since it dropped on Amazon Prime last week, Borat fans have been obsessed, to say the least!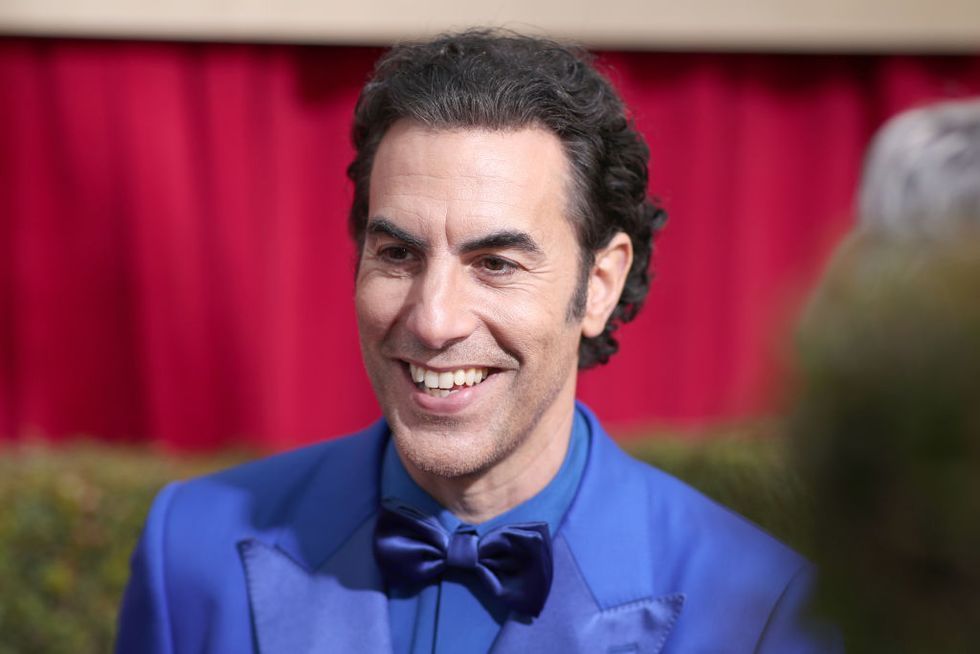 Sacha Baron Cohen isn't the only star of the movie.

And since fans discovered her personal Instagram account, they have been completely smitten by the young actress.

Now, we're confident in saying that there's one thing that we all know Sacha Baron Cohen for…
And that's Borat, of course!

The movie, which takes on the full title of Borat: Cultural Learnings of America for Make Benefit Glorious Nation of Kazakhstan, took on a documentary-style format…
And it involved Baron Cohen dressing up a local from Kazakhstan and fooling us folk over here in America into believing people from this country are completely backward.

And during his journalistic visit to the United States, he repeatedly insulted the people of Central Asia and made a lot of unwitting strangers feel very uncomfortable.

Borat then fell madly in love with Bay Watch star Pamela Anderson while in the States…
And who could forget the iconic scene where he tries to kidnap her so she could become his wife?

And Baron Cohen's ridiculous character soon became a household name all around the world.

Sure, he's popped up here and there – but we've had no substantial content from the character.

Well, even though 2020 has been a terrible year, it has brought us some great Borat news!
Because a second movie finally happened!

Borat: Subsequent Moviefilm dropped on Amazon Prime on October 23rd…
And the movie revolves around Borat dealing with his newfound fame following the first movie in 2006.

But the Kazakhstan President summons him back to his journalistic duties to try and befriend the powerful people running the United States.

But of course, he is now recognized a lot more than before, meaning Borat relied on fancy-dress to disguise himself.

Baron Cohen well and truly went in on Donald Trump and his team.

Without being aware, of course! And predictably, Baron Cohen made an absolute fool of them all.

All while dressed in a fat suit as Donald Trump. You really can't make this stuff up.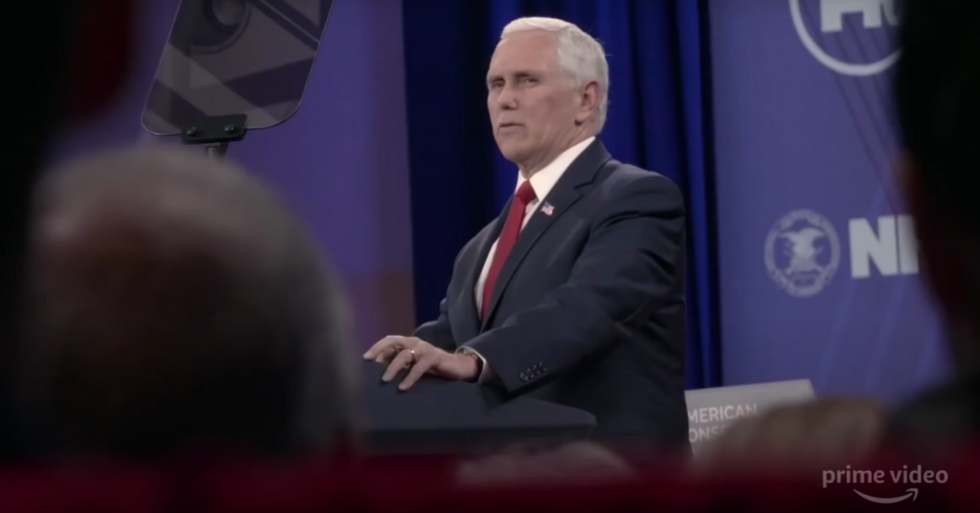 And his expression quickly turns to horror when Baron Cohen bursts into the room dressed up as Trump carrying a woman over his shoulder as "a gift" for Pence.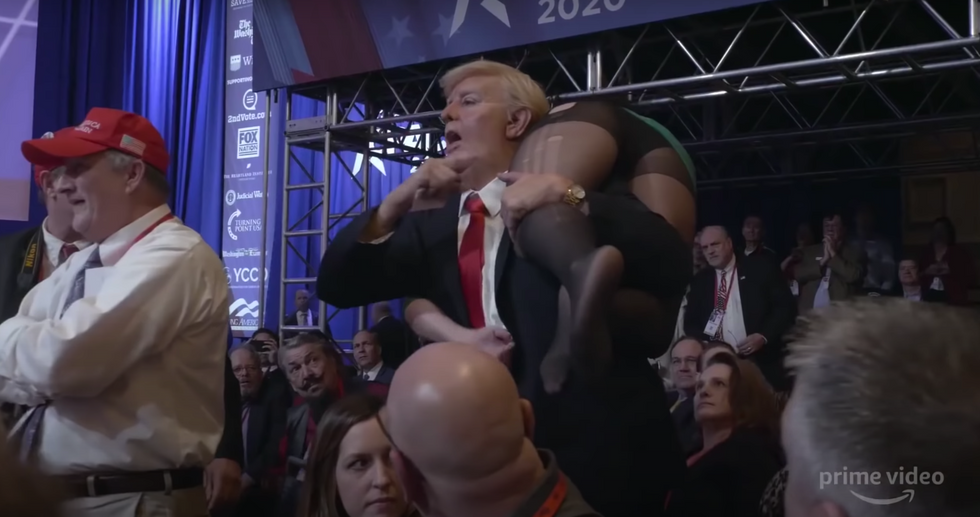 "I've brought the girl for you," he continues as the crowd is stood in utter shock over what is happening.

But Michael Pence wasn't the only one fooled by Baron Cohen and his wild antics.

Sacha Baron Cohen wasn't the only star of the movie.

And from the getgo, fans were delighted with her performance as the dim-witted yet hilarious character of Borat's abandoned offspring.

And the movie sees Bakalova's character grow into an independent woman who goes on to be a journalist, just like her father.

And he spoke fondly of how "amazing and courageous of an actor" Bakalova really is.

And there's no denying that the young actress now has a lot of fans thanks to Borat 2.

Fans have found Bakalova's personal Instagram account, and believe me when I say this, it's everything that we dreamed it would be!

And it's exciting to see what the future holds for this very talented young woman.

For more on Borat and his antics, keep on reading to see why people are so concerned over his small scene with Tom Hanks…