It's safe to say that the Kardashian-Jenners have stirred up their fair share of controversy over the years. Whether it's accusations of blackface or mom-shaming, the siblings never fail to find themselves at the center of backlash.
But the most recent outrage is all about the COVID-19 pandemic crisis.
Keep scrolling to learn why fans are furious with Kim Kardashian's social distancing video...
The Kardashians are a media force.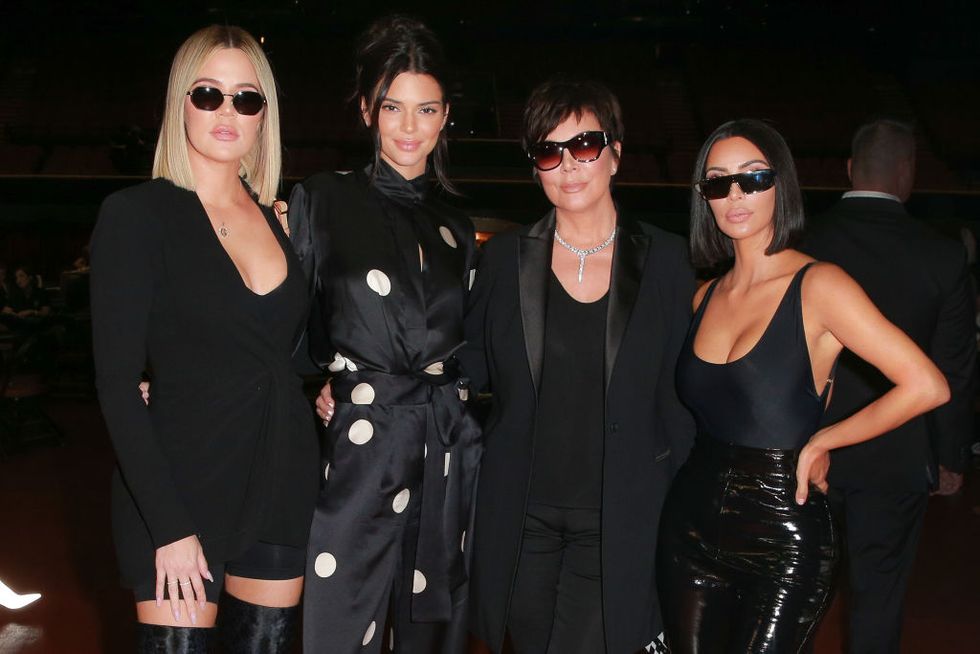 They've all starred in one of the most successful realities shows of all time and each of the sisters has a massive influence on social media.
The Kardashian-Jenners are more than just influencers, though.
truly impressive entrepreneurs and businesswomen. Whatever you think about them, you can't deny that they've done well for themselves.
Especially coming from pretty humble beginnings.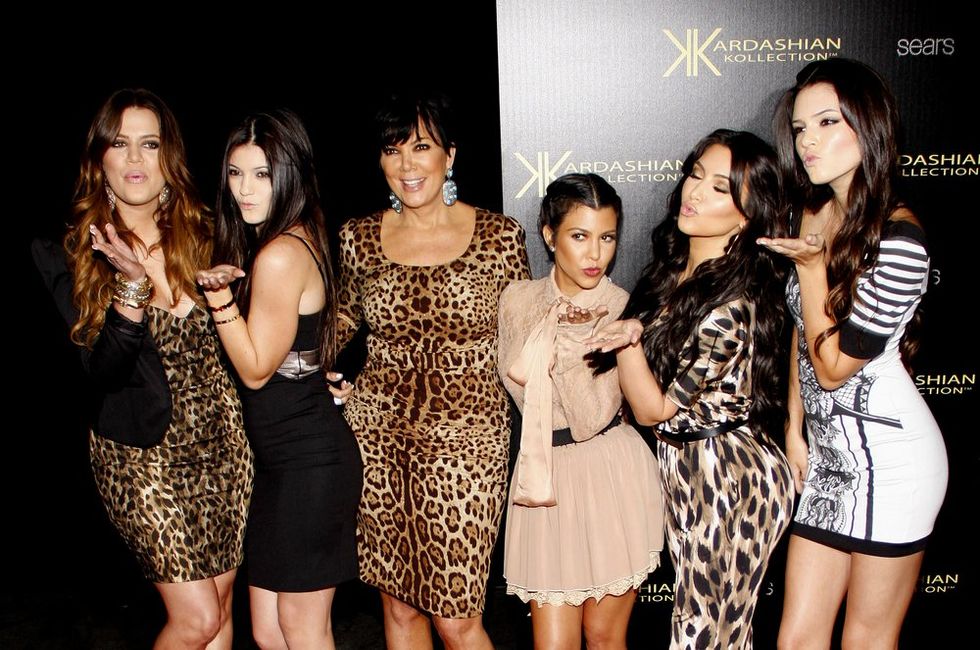 Sure, they've always had an element of wealth and fame - but back when 
Keeping Up With The Kardashians 
started, the sisters certainly weren't the biggest Hollywood success story.
They've come a long way.
And more and more, the family are being respected as major players, particularly in the realms of fashion and beauty.
Although it's certainly no secret that the siblings have stirred up their fair share of controversy over the years.
But there's one sister who seems to land themselves in hot water more than the others...
Kim frequently seems to get on the wrong side of fans.
The accusations came after this magazine cover was released:
Her skin had been noticeably darkened.
@KimKardashian @7Hollywood_Mag @alixmalka @MakeupByMario @peter GIRL WHAT IN THE BLACKFACE FUCK IS THIS??? I'M SO… https://t.co/rAVEsCxMVS

— ashley yates (@ashley yates)1576777630.0
Whether it was spray tan, strange lighting, or overuse of photoshop, it's not a stretch to say that Kim is unrecognizable.
Kim has also been frequently mom-shamed.
This picture of her 6-year-old daughter most certainly caused a stir...
(North West, 6, Wears A Nose Ring To Church With Kim Kardashian & Kanye West — See Pics) has been published on Holl… https://t.co/n1GxjJdNZl

— Evelinka Könke (@Evelinka Könke)1574096905.0
North was seen sporting a faux nose ring. The questionable jewelry choice came just weeks after her newly religious dad, Kanye, put a strict ban on her wearing makeup.
It seems that Kim can't catch a break...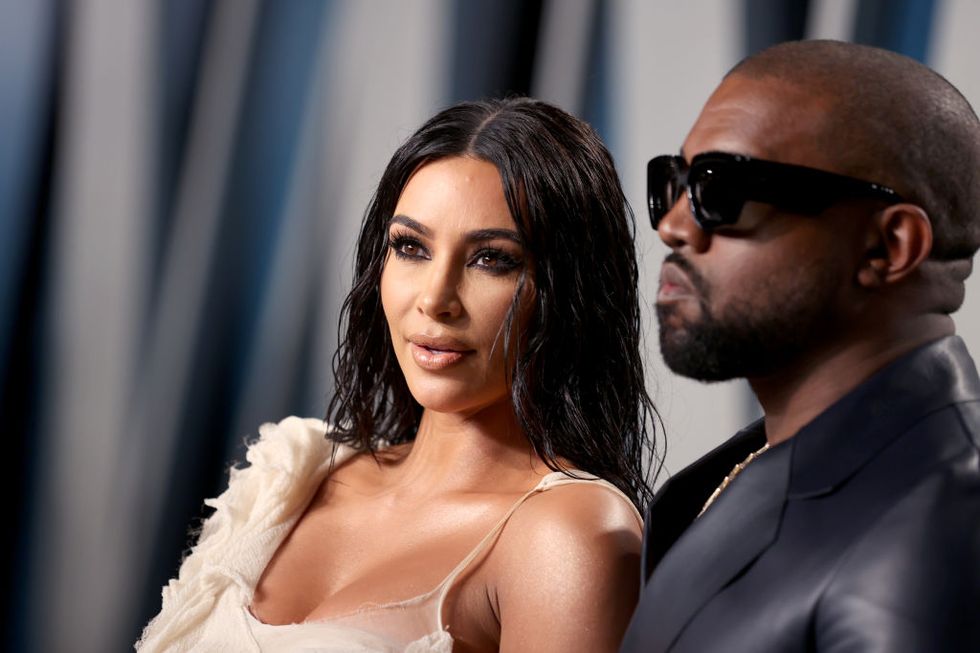 And her most recent move has caused
unimaginable
outrage.
Of course, we are currently living through the COVID-19 pandemic.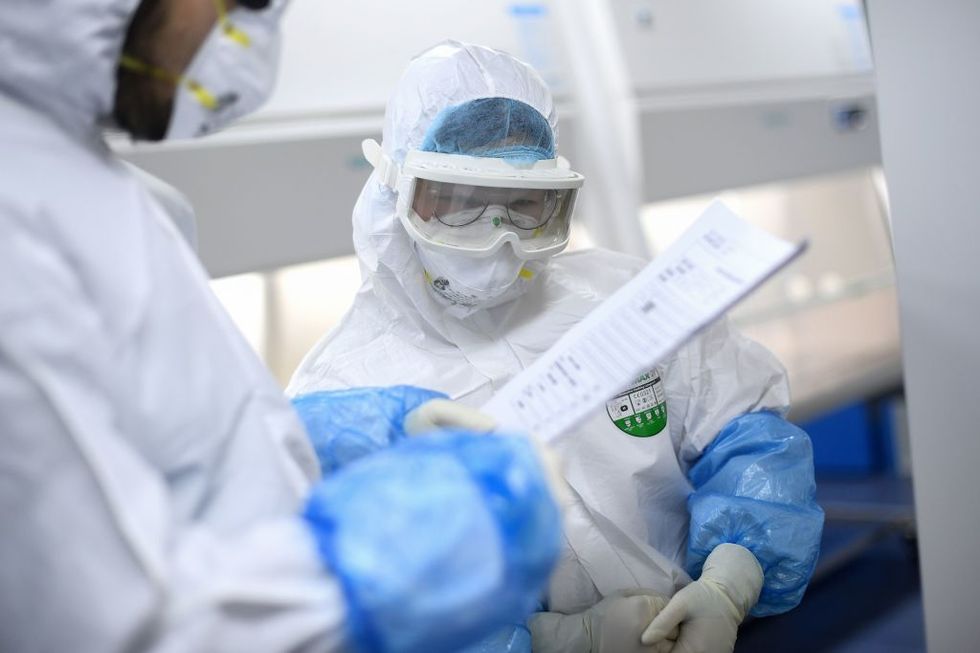 The coronavirus has
completely
taken over the world and things have been getting deadly serious.
A lot of people have now died from the virus.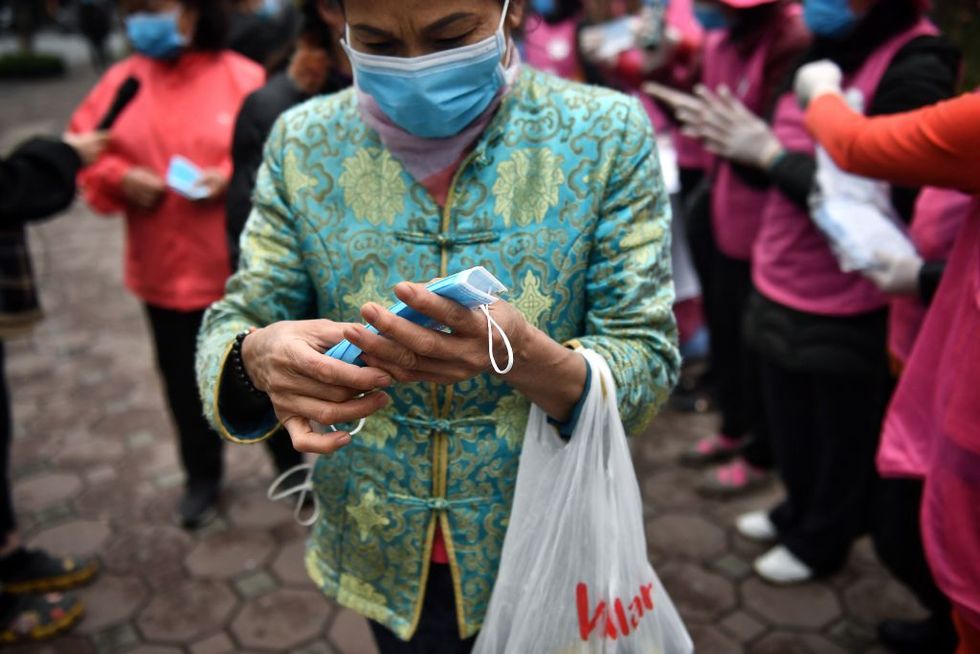 17,148 people, to be
precise.
A further 392,427 people globally are currently infected with the virus, meaning the majority of major countries are now issuing lockdowns and self-isolations.
Millions of people around the world are now self-isolating in a desperate bid to prevent the spread of the virus...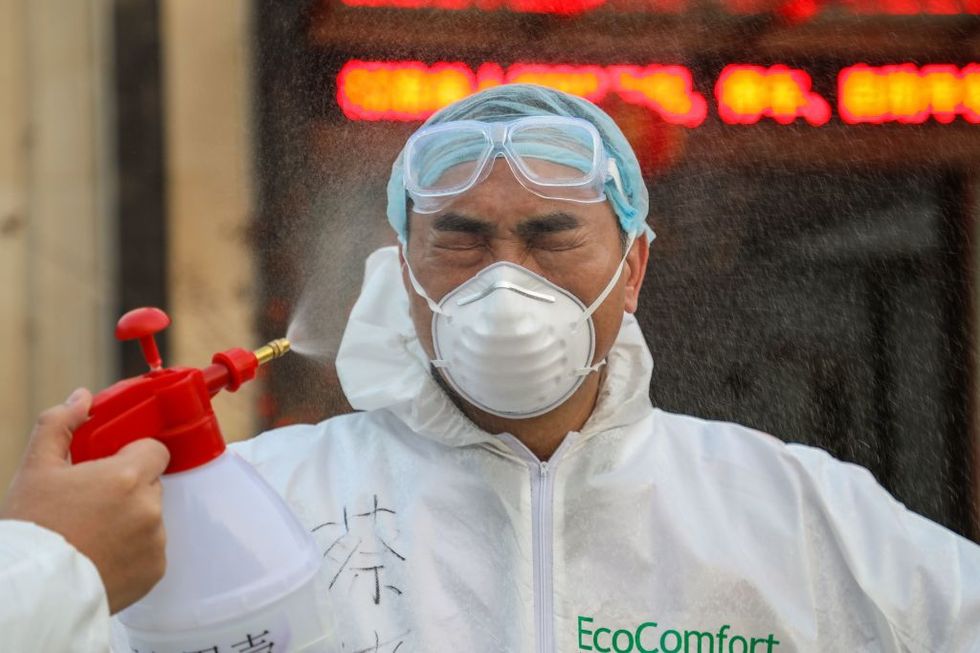 And this includes the Kardashian family.
Yesterday, Kim took to her Instagram story to share her current situation.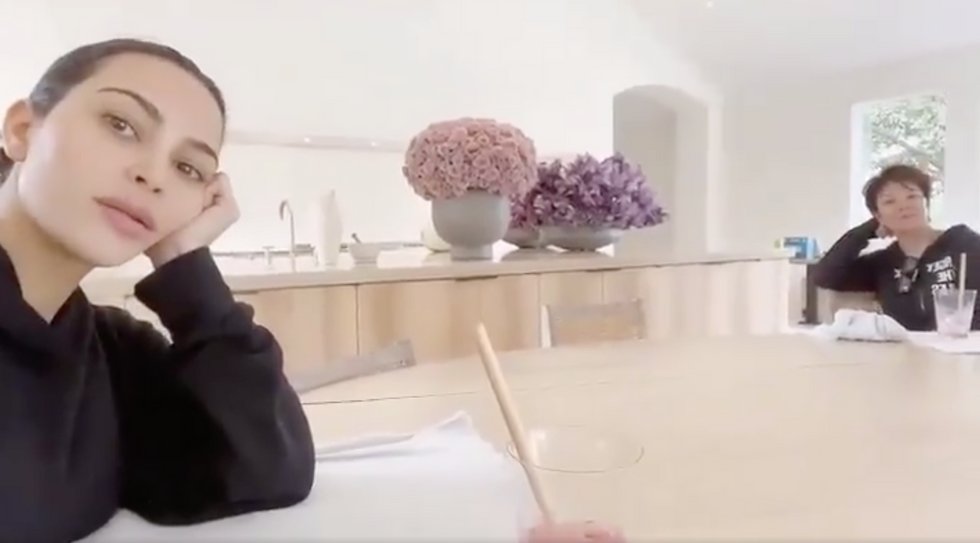 She filmed herself sitting at her kitchen table with mom, Kris, sat at the other end.
Kim went on to explain what she and her famous mom had been up to.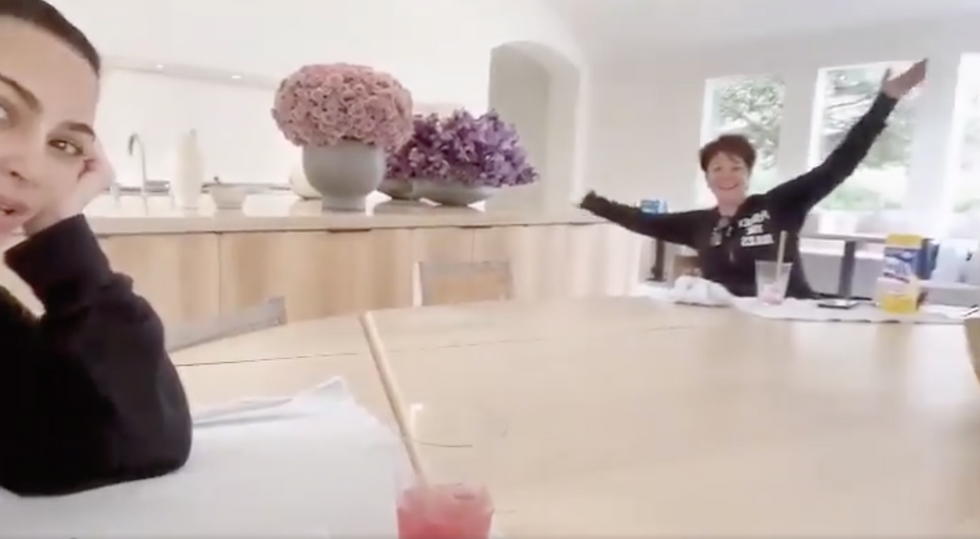 "So today is the first day that I'm having someone from the outside come into my home... it's my mom! Social distancing... and we are sitting 6 feet apart having lunch together," she started off by saying.
Kim touched on the fact that exercising is massively important.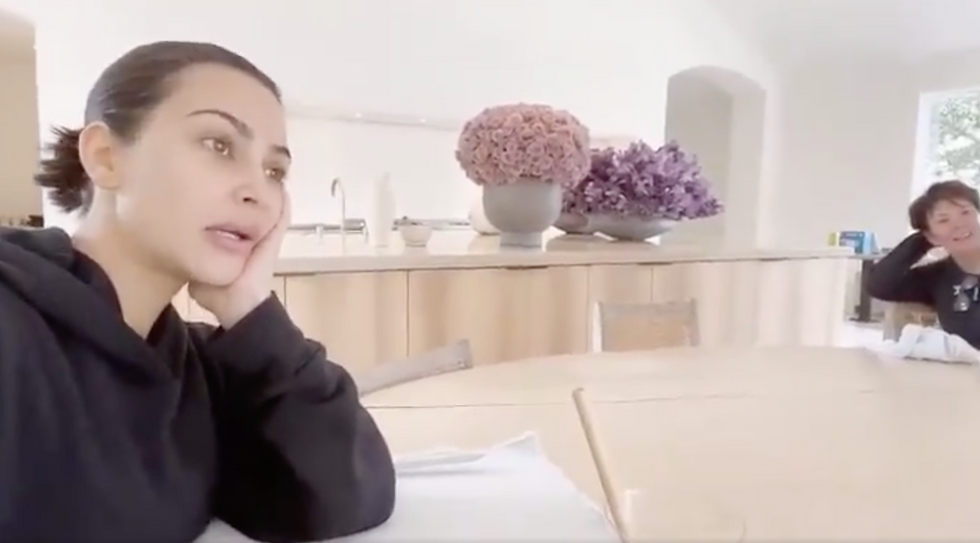 "We went on a walk six feet apart, and it really did make a difference to get out, we just went in my backyard and now that it's not raining," she explained, "but I just want you guys to still be encouraged that social distancing is definitely the way to go!"
Kris then piped in her opinion...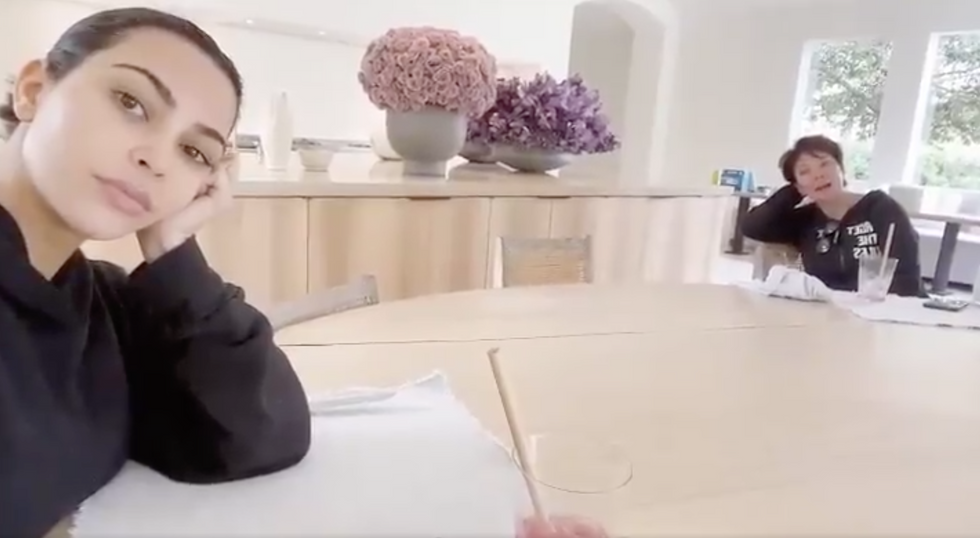 "I think it really made me feel better to get outside a little bit today. It made such a difference in my attitude, my energy, my mood, and it made me feel cheerful to see Kim and I think if you can guys, just try and get outside for a few minutes," the Momager said.
"But still stay inside," Kim then suddenly reminded her fans.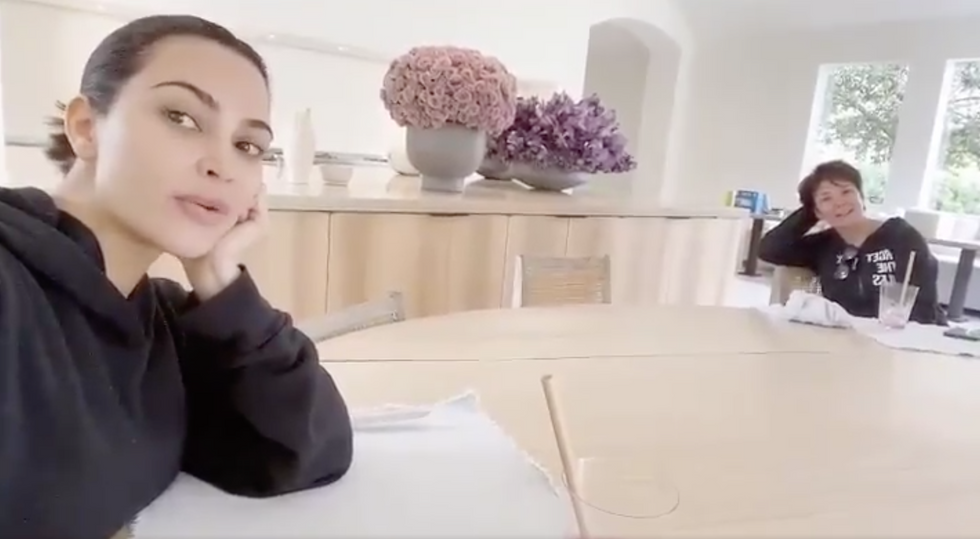 "We've been taking it extremely seriously and I just think everyone really needs to understand that this is temporary - it's not gonna last forever," Kim went on to say. "But take advantage of the time, you know, I've been doing everything from organizing pictures to making my kids baby books... every year I write each one of my kids' letters and I've been able to catch up on those."
Seems fair enough, right?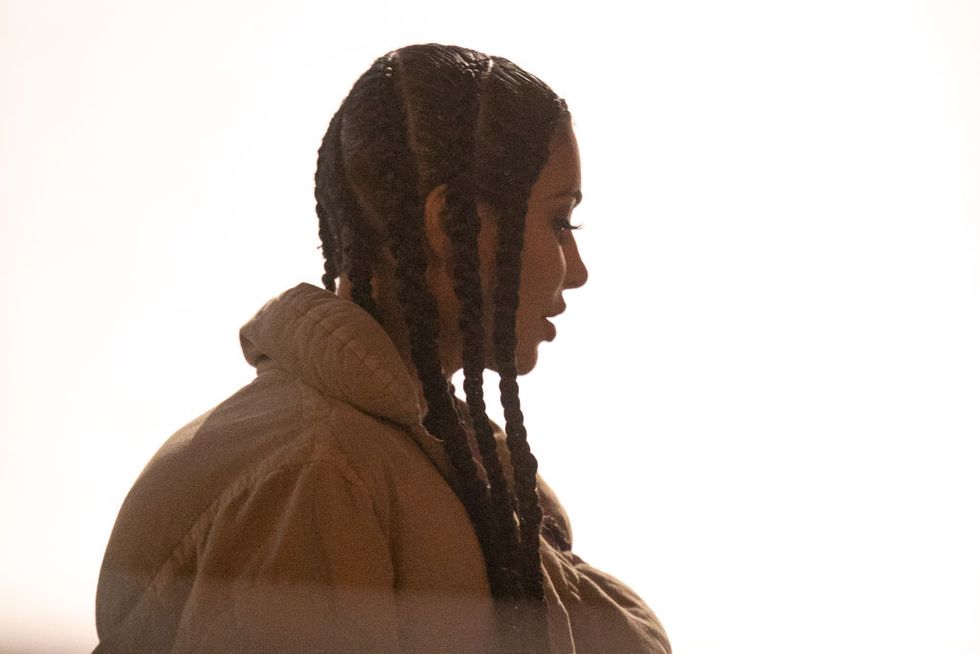 Wrong!
It turns out that fans aren't best pleased with this response to self-isolation.
Firstly, fans began to point out the obvious thing...
@KimKardashian Imagine having a table big enough that you and mom could sit at it together and still be 6 ft apart

— Brendan (@Brendan)1584999502.0
And that is the Kardashian family's
privilege.
Many felt this was a patronizing thing of Kim to do...
And that she was speaking down to the "little people."
And of course...
@KimKardashian If only you would social media distance! What you and Kayne did to Taylor Swift was appalling. You… https://t.co/CsTIQLJ7ku

— ET (@ET)1585001877.0
The majority of fans are still furious with Kim over the whole
Taylor Swift controversy.
Watch Kim's video for yourselves here...
Social Distancing is the most important thing! Please take it seriously https://t.co/sagtAZUMXQ

— Kim Kardashian West (@Kim Kardashian West)1584999155.0
And keep scrolling for the most recent tea on Kim, Kanye, and Taylor Swift...