No matter what the scandal is, you can count on the internet to have an opinion, that's for sure. And today's latest celeb news is definitely no exception...
A Star is Born starring Bradley Cooper and Lady Gaga was a box office hit, nabbing several nominations and awards during a successful awards-season stint. But, ever since the love-story hit screens, fans have wanted to make A Star is Born an offscreen reality - rooting for Cooper and Gaga to couple up.
Fans have always noted their on-screen chemistry transferred to real life, too - especially after that Oscars performance, which caused quite the stir to say the least... but more on that later.
After reports came in today that Bradley Cooper and his supermodel girlfriend, Irina Shayk, have split, it hasn't taken long for the internet to go crazy -  spurring on even more speculation that Gaga will swoop in for a newly single Cooper.
So what does the good old internet have to say about the end of Cooper's relationship? We can't deny, some of the reactions are hilarious...
Ever since A Star is Born was released, fans have been rooting for Bradley Cooper and Lady Gaga to hook up in real life.
Actor, Bradley Cooper, and singer, Lady Gaga, starred as Ally and Jackson in the third remake of the hit film. If you haven't watched it (seriously, where have you been?), it follows rockstar, Jackson, as he discovers Ally while watching her perform "La Vie En Rose" (ironically, the same way that Cooper met Gaga) in a drag bar. The pair then develop a truly breathtaking romance, having us all invested in their evolving relationship.
Fans were quick to notice that the chemistry between Gaga and Cooper went further than their characters...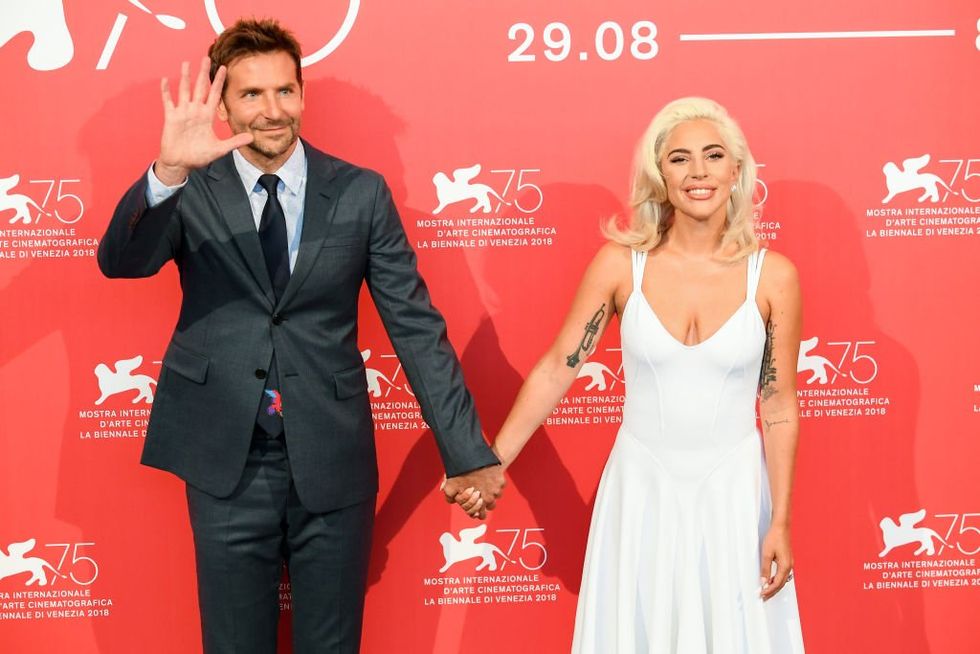 via: Getty
Watching Jackson and Ally fall in love is one thing, but it's obviously fiction. However, as soon as promotion for the film began, fans were quick to point out the unique chemistry between Gaga and Cooper.
They did look very couple-y as they hit the red-carpet.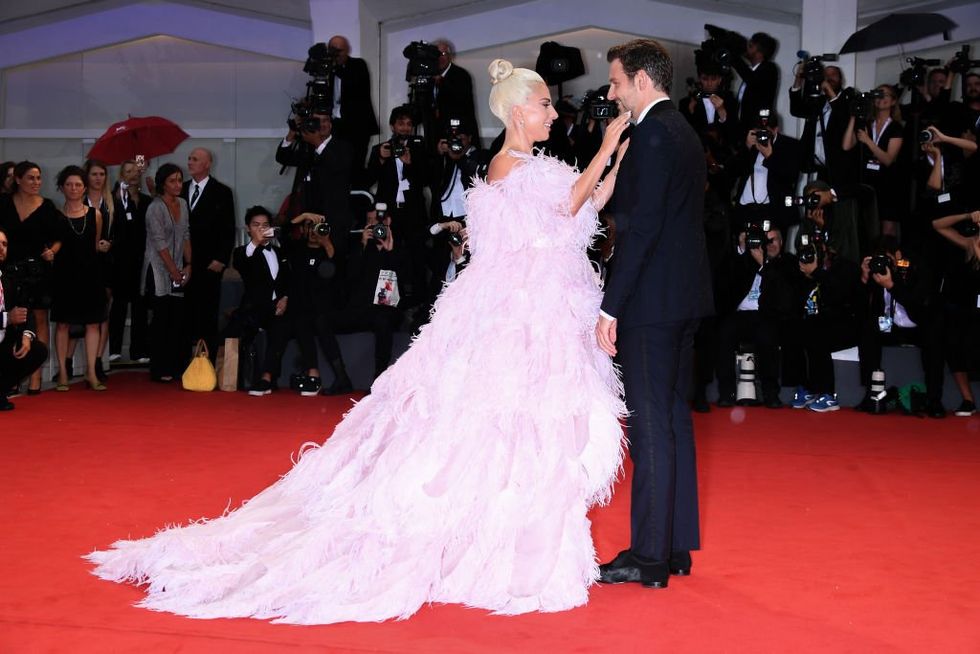 via: Getty
After the movie was released, the pair hit the red carpet together on countless occasions and rumors began swirling around Twittersphere.
Fans would pick up on anything and everything...
Fans picked up on how Cooper looked at Gaga during their interviews and press events.
It was bad news for Cooper's relationship.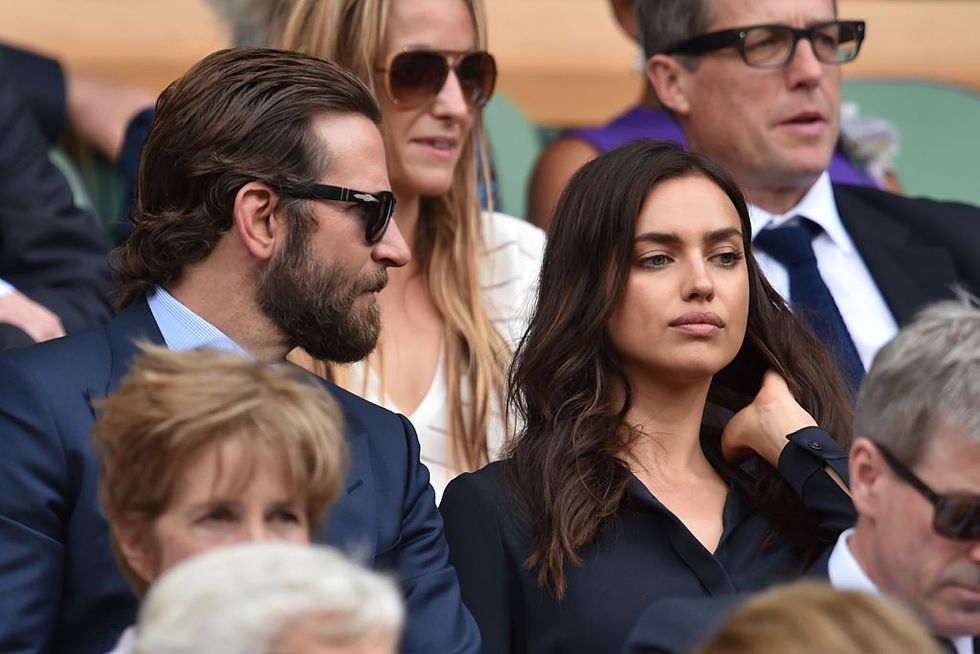 All of the rumors following the release of the film were bound to take their toll on the couple. But, there was one moment, in particular, that may have pushed the pair over the edge...
Some are citing this as the moment that Cooper's doomed relationship plummeted towards a break-up...
The pair took to the stage at The Oscars in February to perform the critically-acclaimed hit "Shallow" from their movie, but it was hard to ignore the chemistry between them. Cooper's girlfriend, Irina Shayk, looked on awkwardly as the pair had what fans are calling a "near kiss" moment.
But fans noticed something else about Lady Gaga at the Oscars...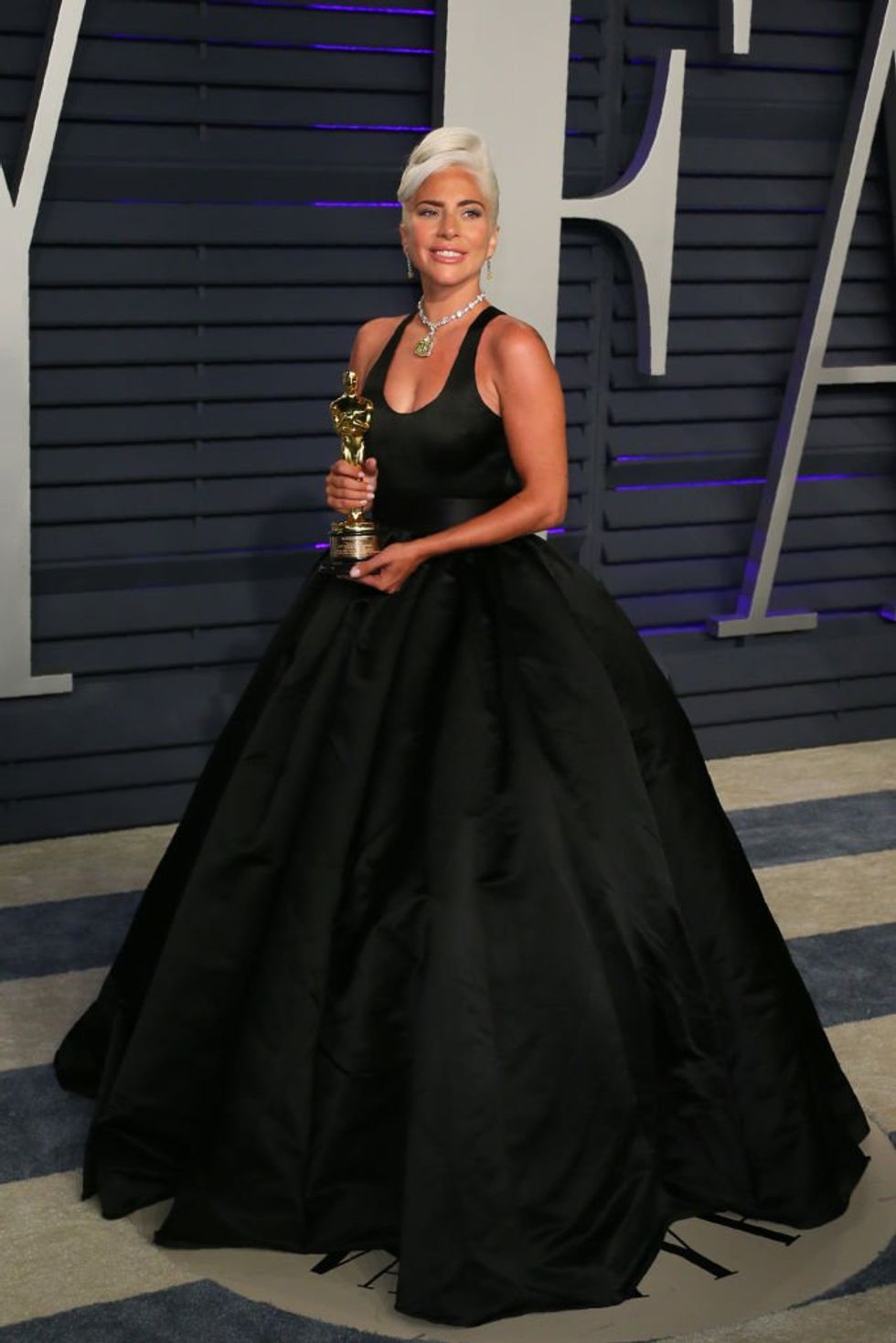 Her then fiance, Christian Carino, was absent - prompting rumors that the pair had split. Our suspicions were then confirmed as it was announced that Gaga and Carino had ended their relationship shortly after the event.
Well, of course, the "Bradga" rumors only escalated from there.
Me watching Lady Gaga and Bradley Cooper perform together at the Oscars last night. #oscars #ladygaga https://t.co/z7sohBD7MS

— Carly Miller (@Carly Miller)1551149513.0
This fan joked about noticing how intimate the performance was.
The performance caused such a huge stir that Gaga had to speak out...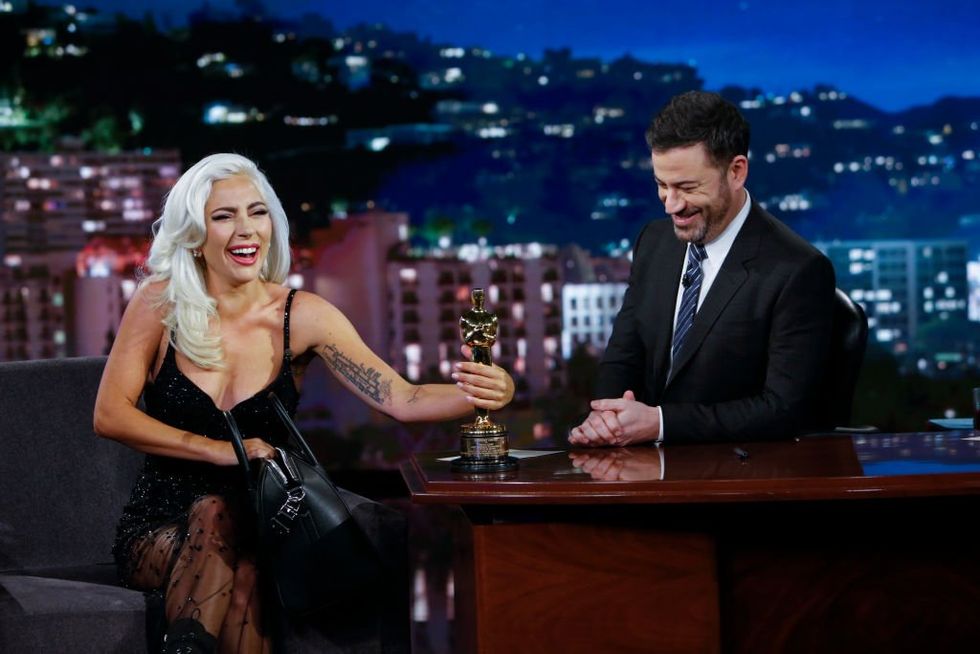 The star shut down the rumors between Cooper and herself while appearing on
The Jimmy Kimmel Show
the day after the performance.
But it seems that Gaga's dismissal of rumors simply wasn't enough for fans...
Now that Cooper and Shayk have reportedly called it quits on their relationship, many have been taking to Twitter to will the A Star is Born duo to get together. This fan threatened to never listen to "Shallow" again if the pair don't hook up...
Twitter has well and truly been going Gaga after the split.
star is born stan twitter on their way to ship lady gaga and bradley cooper now that he and irina have called it qu… https://t.co/FAwOQkBq3d

— A.J. | he/him/his (@A.J. | he/him/his)1559873477.0
This Twitter-user joked about how crazy fans are going following Cooper's reported break-up.
Now, it seems like the internet is playing matchmaker...
lady gaga is single xx bradley cooper is single xxx https://t.co/1Qt0rVlbAT

— 𝕒𝕝 (@𝕒𝕝)1559848584.0
So many fans seem desperate for a real-life Ally and Jackson get-together. But others have seen Cooper and Shayk's split as an opportunity for a good-quality meme.
And they just keep on coming in...
Lady Gaga heading to Bradley Cooper's house after hearing the break up news https://t.co/Iyf8ttciLF

— 🥲 (@🥲)1559875337.0
This one is particularly hilarious.
You can't help but laugh.
Lady Gaga checking Bradley Cooper's relationship status online and seeing that he's now single https://t.co/PHQ23Ip5pn

— Boston Gay Boy 🏳️‍🌈 (@Boston Gay Boy 🏳️‍🌈)1559873968.0
Though it's sad that Cooper's relationship has ended, it seems like fans just can't help but joke about him and Gaga.
This tweet has been doing the rounds...
Lady Gaga on the way to Bradley Cooper's house after she heard he and his girlfriend broke up https://t.co/HYA8Sp6fqV

— Kristen (@Kristen)1559880885.0
It's had over 1k likes.
Some reactions were more brutal than others...
This tweet definitely implied that Gaga had something to do with the split.
But not everyone saw the funny side...
I'm real upset. I LOVED A Star is Born but Bradley and Gaga aren't supposed to be together in real life all you tro… https://t.co/Z7OqIxIZs5

— ALY (@ALY)1559874482.0
A break-up isn't exactly a happy occasion (for the most part anyway), so its unsurprising that there's a lot of people who aren't happy with all the Lady Gaga jokes that are taking over Twitter today.
Twitter certainly saw a mixed bag of reactions.
If you saw A Star Is Born, you badly wanted Bradley Cooper and Lady Gaga's onscreen chemistry to be real. Same way… https://t.co/w885TvApz5

— SAMurai Untzalot 🎵 (@SAMurai Untzalot 🎵)1559911094.0
But, that's the internet for you...not everyone will agree.
Twitter might have been very vocal today, but the stars are yet to comment.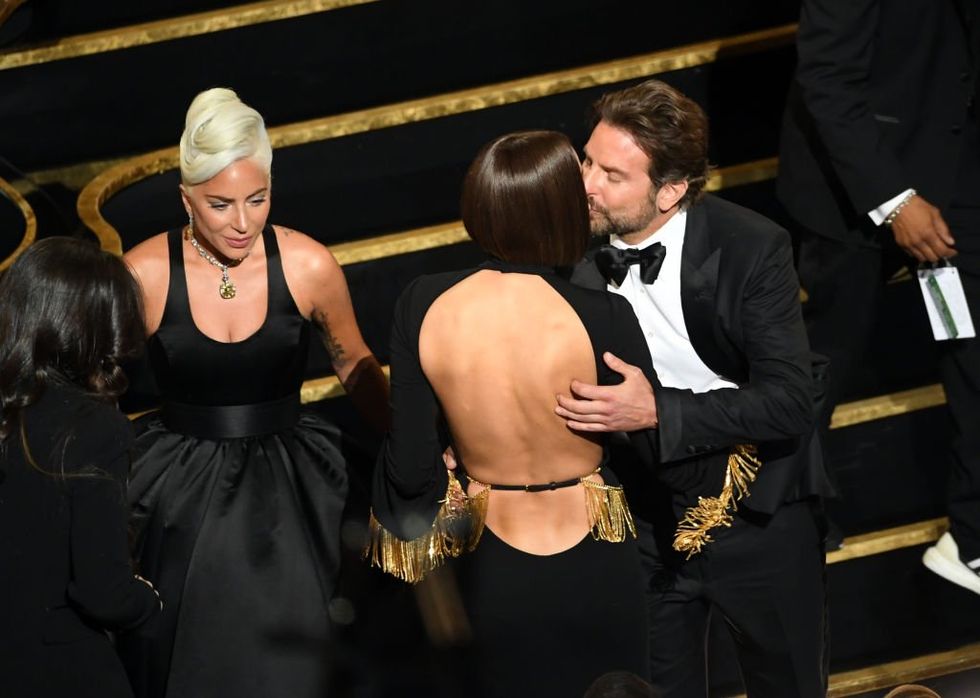 via: Getty
Neither Gaga, Cooper or Shayk have commented on the split.
As all the drama comes to a head after Cooper and Shayk call it quits, where did their relationship problems start?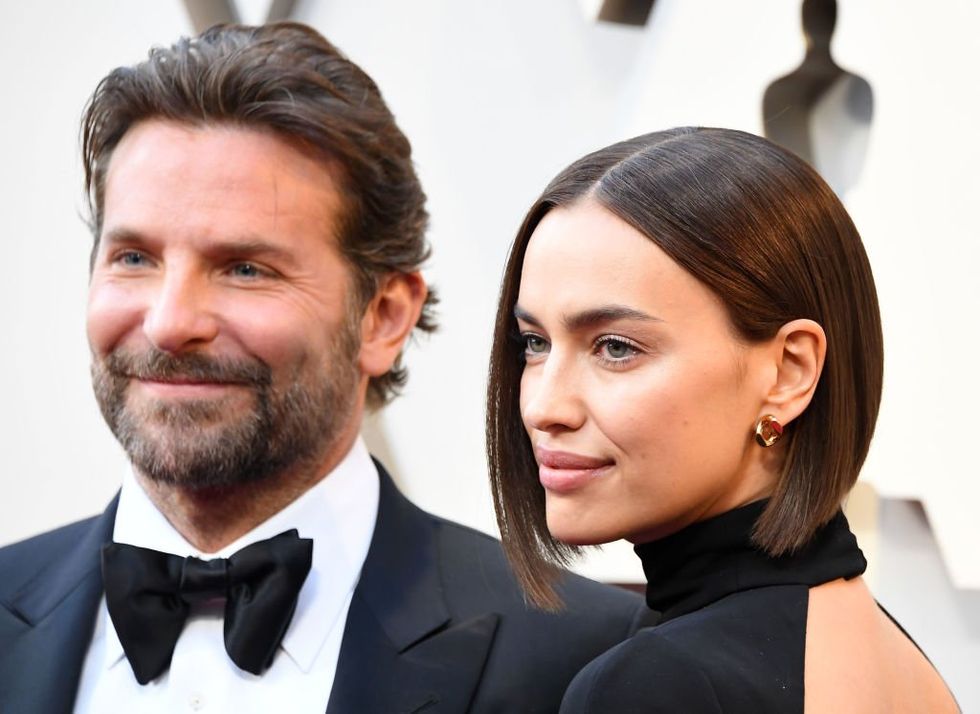 via: Getty
It's been a rollercoaster of a year for the pair...