Lady Gaga and Bradley Cooper's smash hit movie, A Star Is Born, has many factors contributing to its success. But one that has kept fans intrigued long after their first viewing is the insane chemistry between the film's two stars.
The on-screen heat between the two has led to much speculation about the status of their relationship IRL. In spite of the outside relationships both Cooper and Gaga are in, many believe that this level of chemistry couldn't just be put down to good acting. Conspiracy theorists believe the pair are secretly together and deeply in love.
Fan of this theory have found tons of evidence to prove their case. But the latest find is particularly shocking. A new tattoo which Gaga has shown off the fans may actually have a secret message - and be a coded indicator that the pair are indeed together. Do you buy it? Read on.
Lady Gaga (born Stefanie Germanotta) is one of the world's biggest stars.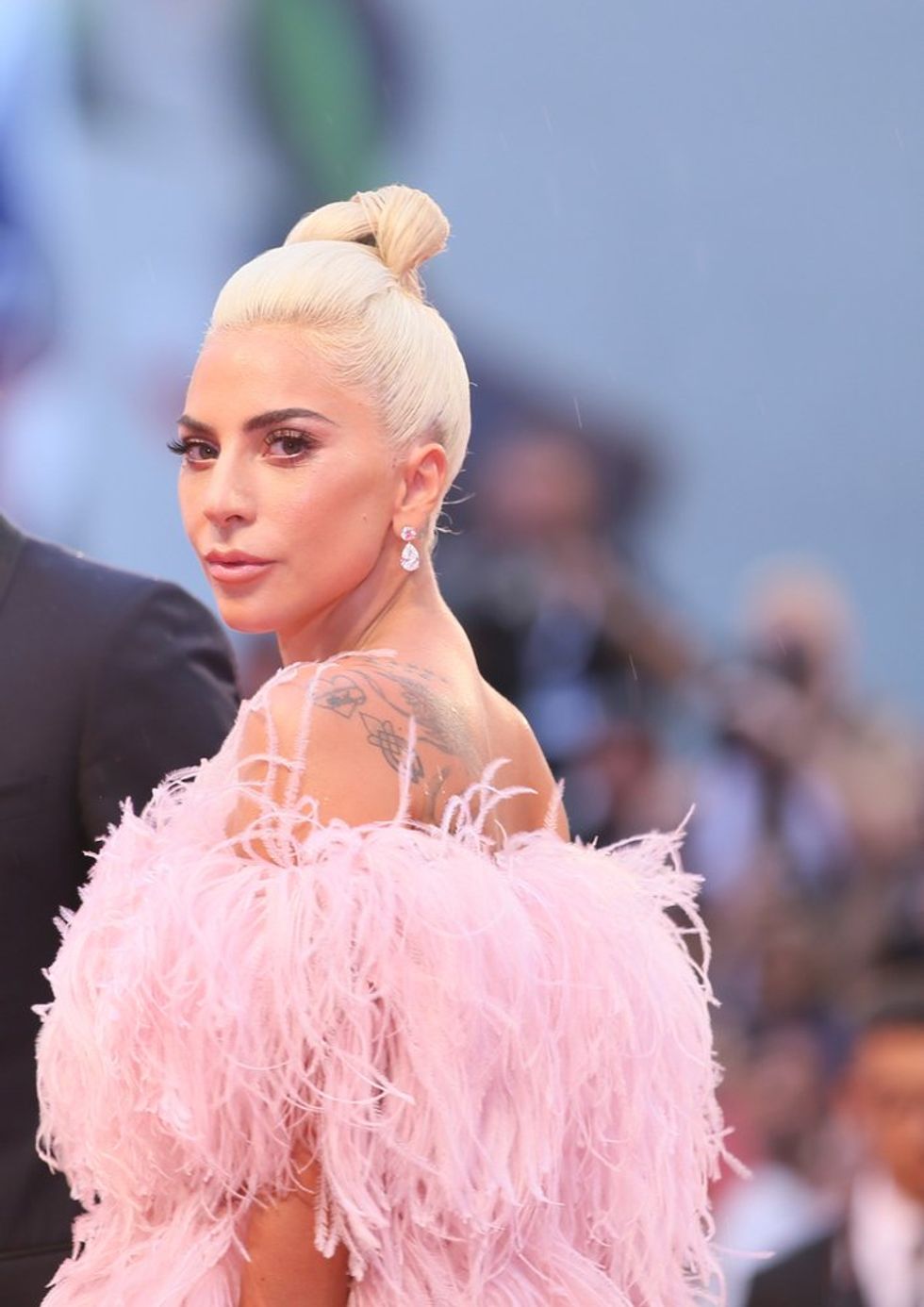 via: Shutterstock
She began her career as a pop singer and songwriter, but had expanded her ventures and is now well established as an actress, too.
Gaga has an enviable career.
She's one of the best-selling musical artists in history, and she has the awards and accolades to prove it, including a BAFTA and nine Grammy Awards.
She's known for a provocative style.
Much of her work is, in particular, visually off-beat. She's known for extravagant costumes and crazily fascinating music videos and concerts.
Bradley Cooper is known for being a little more conventional.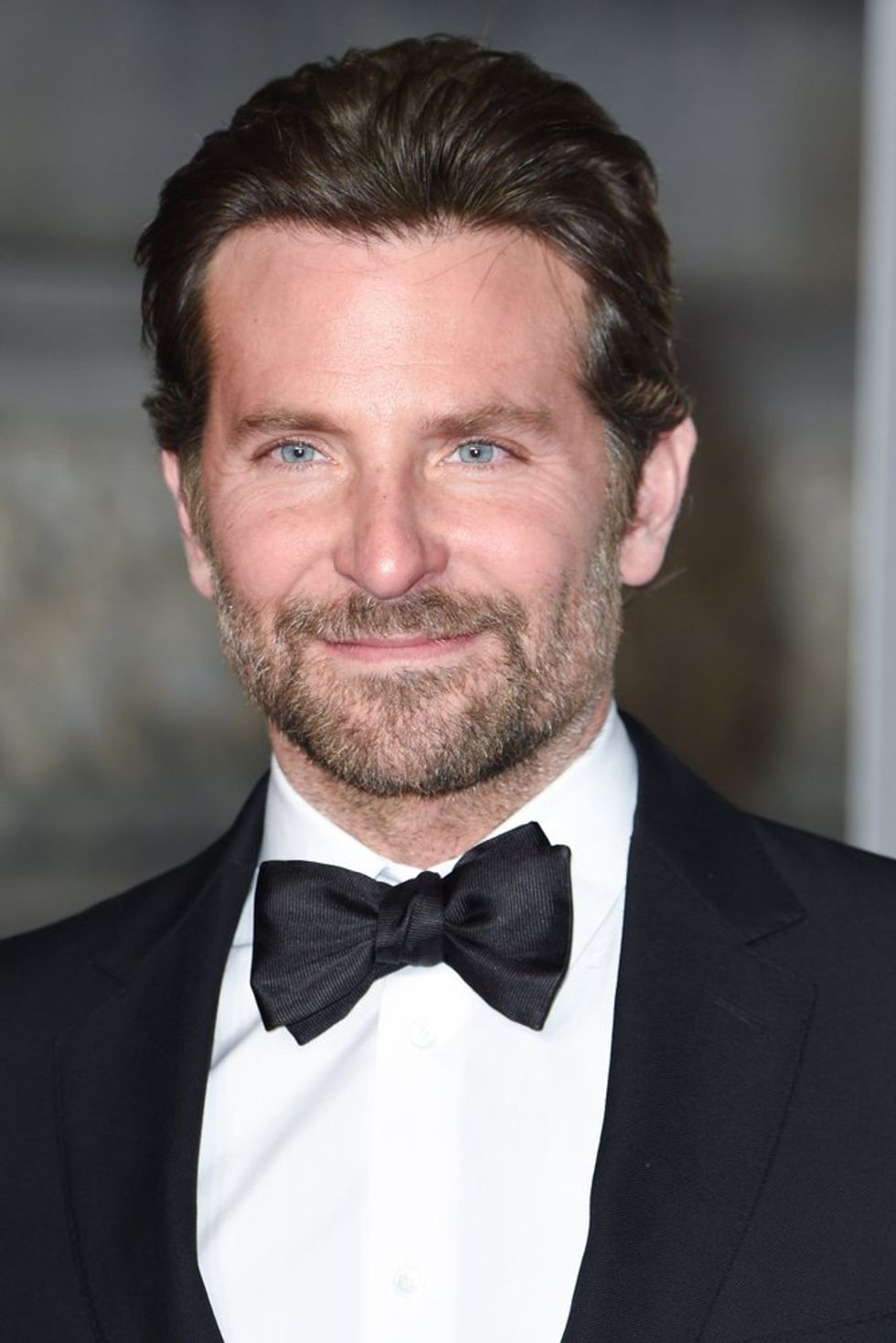 via: Shutterstock
He's also hugely successful, and known primarily as an actor. Cooper is also a successful filmmaker more generally, and has won a Grammy, Oscar and Tony awards.
Cooper wasn't always such a serious actor.
He got his start in a range of chick-flicks and romantic comedies, but has since starred in such critically acclaimed movies as Limitless and The Place Beyond The Pines.
Bradley and Cooper collaborated on A Star Is Born.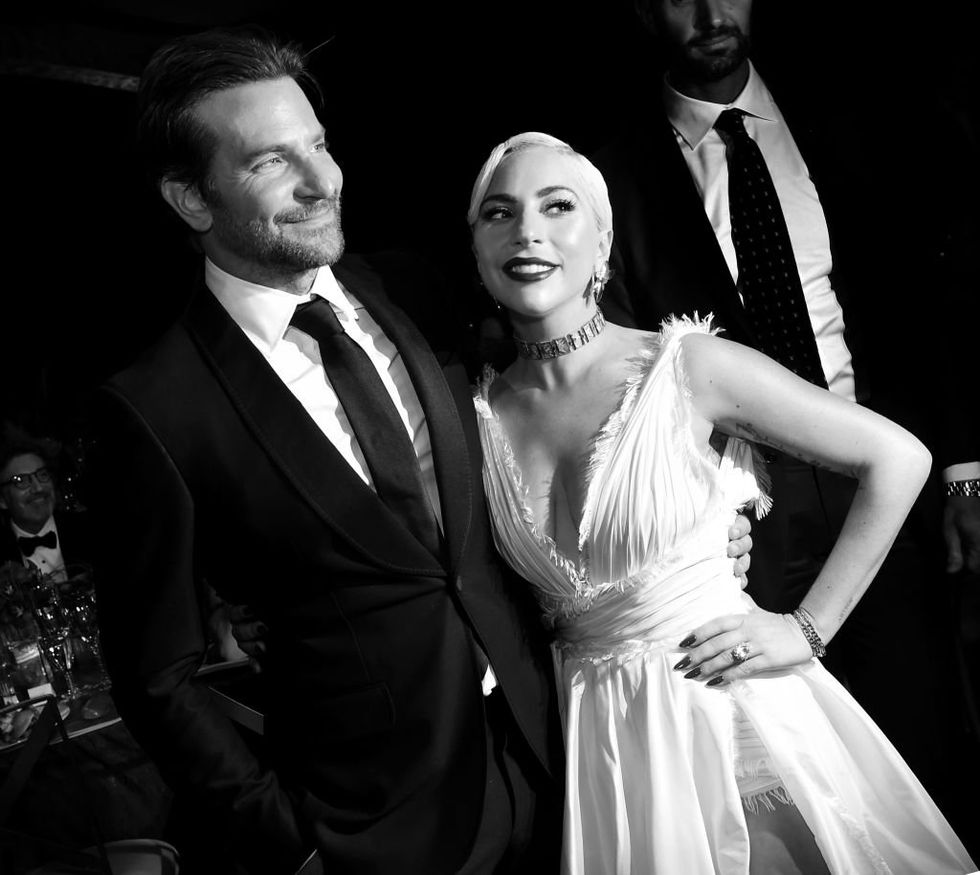 via: Getty Images
The musical romantic drama starred the two and was an enormous success. It's achieved both smash-hot box office status and critical acclaim, thanks to the talent of the two leads.
The story follows a familiar plot line.
In fact, it's the fourth remake of the same film. The movie follows an older musician who struggles with addiction as he mentors and falls in love with a young ingenue.
The film was a huge hit.
It was all anyone could talk about - and as award season approaches, it seems tipped to continue its winning trajectory.
In the movie, the two leads find musical success together.
Cooper's character bolsters Gaga's confidence and convinces her that's she's (unconventionally) beautiful and supremely talented.
The connection between the two is intense.
The two form a deep and emotional bond which turns into a relationship - which we won't spoil for anyone still yet to see the movie!
Many credit the two stars' chemistry as a reason for the movie's success.
It's true that it's hard to imagine anyone else playing either of the two leads. The pair have a fantastic spark which makes them a joy to watch.
The film has earned many accolades.
Alongside its huge commercial success, A Star Is Born has earned five Golden Globe nominations and eight Oscar nominations.
But some fans noticed something about the movie.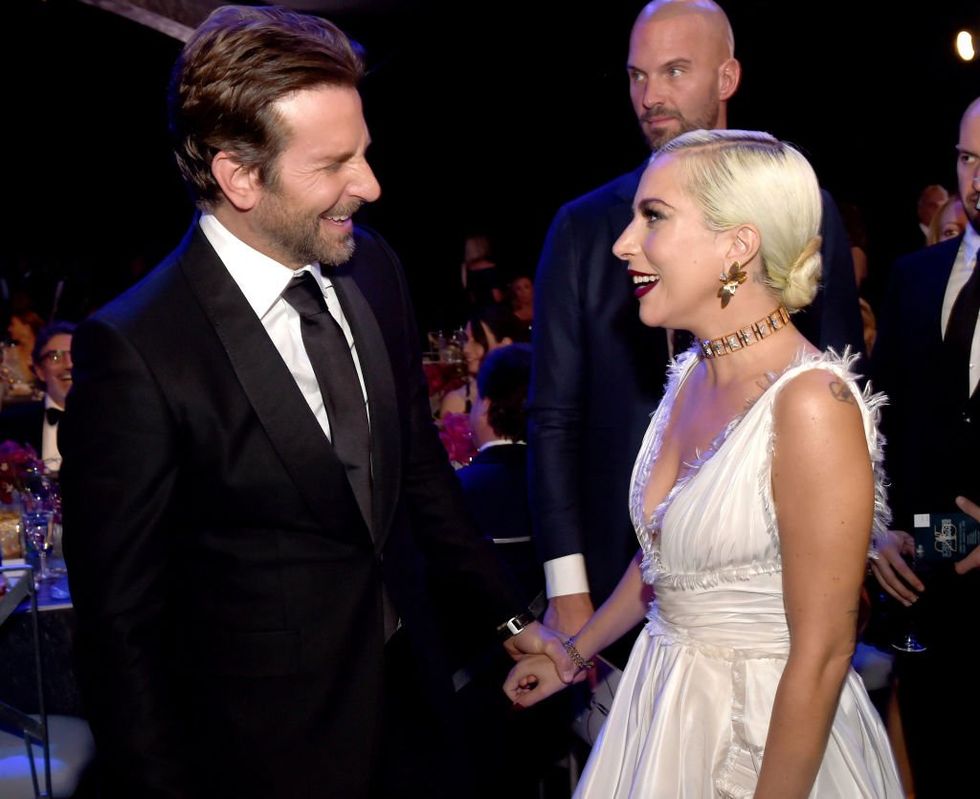 via: Getty Images
They thought the type of chemistry seen on screen between the two leads couldn't be faked. This has lead some conspiracy theorists to believe the connection is just as real off-screen.
We have to say, the evidence is pretty compelling.
There's certainly a level of affection between the two - there's no denying that the pair are close, and give off a certain "coupley" vibe.
It seems the pair may be playing to the rumours.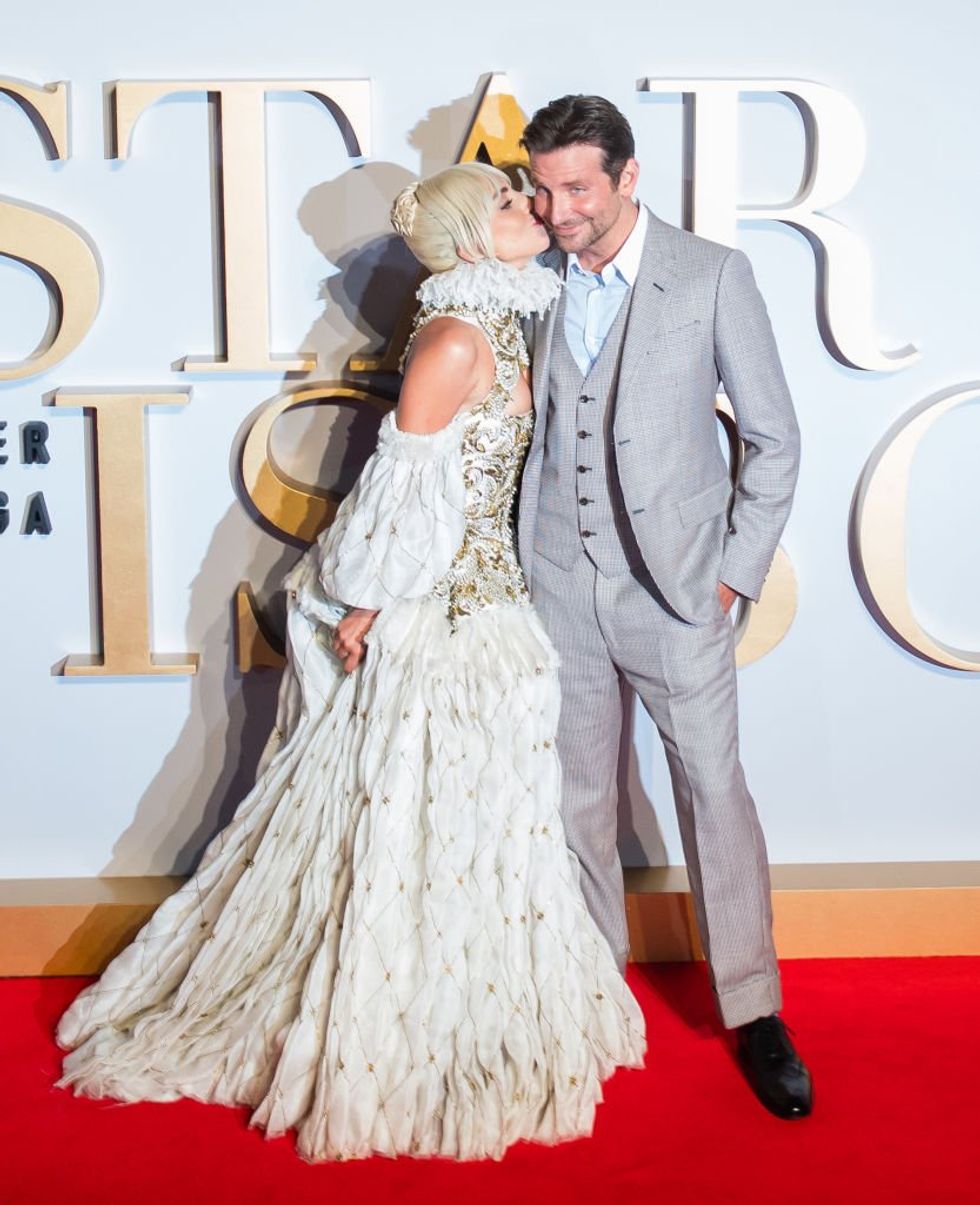 via: Getty Images
There are a selection of picture which shippers of the two use as undeniable proof of their love. This kiss at the UK premiere of 
A Star Is Born 
is a fan favorite.
People also point out how Cooper looks at Gaga.
In interviews, there does seem to be a higher-than-average level of chemistry between the two. Cooper looks at Gaga with a blend of admiration and awe.
Images such as these have led to a certain subset of shippers.
Fans of the movie, in particular, believe that Gaga and Cooper are actually in love, and nothing will convince them otherwise. But there is a fly in the ointment.
Both Gaga and Cooper are in committed relationships.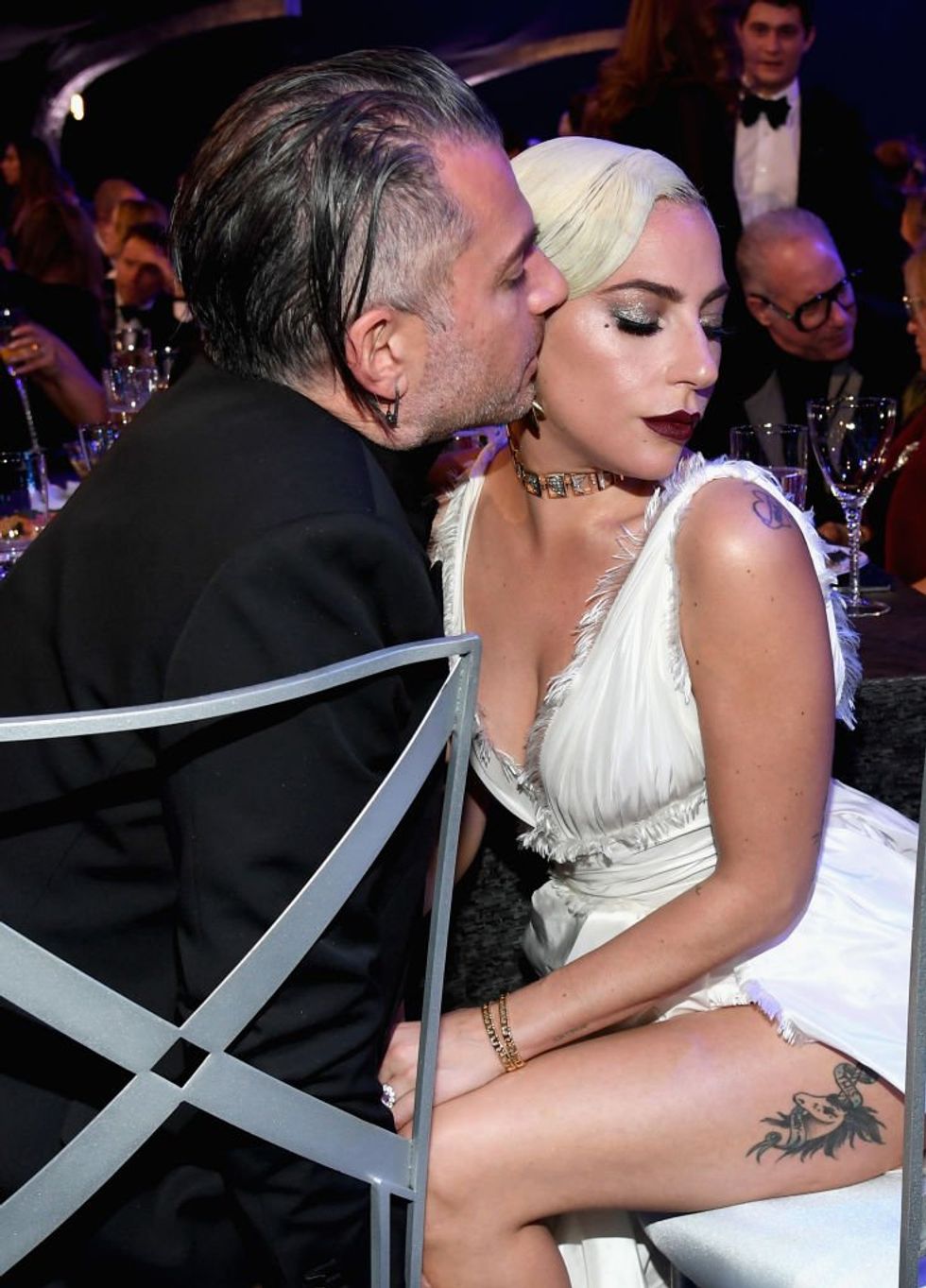 via: Getty Images
Or at least, until recently. Gaga was (and perhaps still is) engaged to talent agent Christian Carino, whom she met in early 2017.
Cooper also has a long-term partner.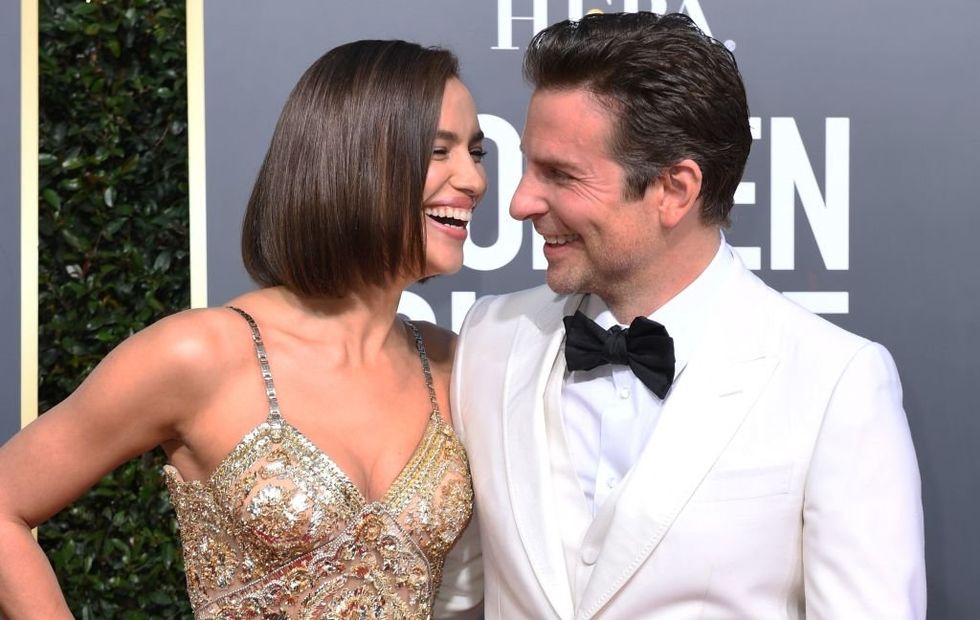 He's been together with Russian model Irina Shayk since 2015, and the pair even share a daughter, who is almost two years old.
However, the shipper won't let other relationships stop them.
You sit through 2 hours and 14 minutes of A Star is Born, watch this beautiful love story play out and yet you sit… https://t.co/Da10e8j4qZ

— Rory Danger G-O (@Rory Danger G-O)1549988048.0
They believe that the on-screen chemistry in 
A Star Is Born, 
plus the way the two have interacted during public appearances, provide undeniable proof that there's something between them.
Performances like this have strengthened the case.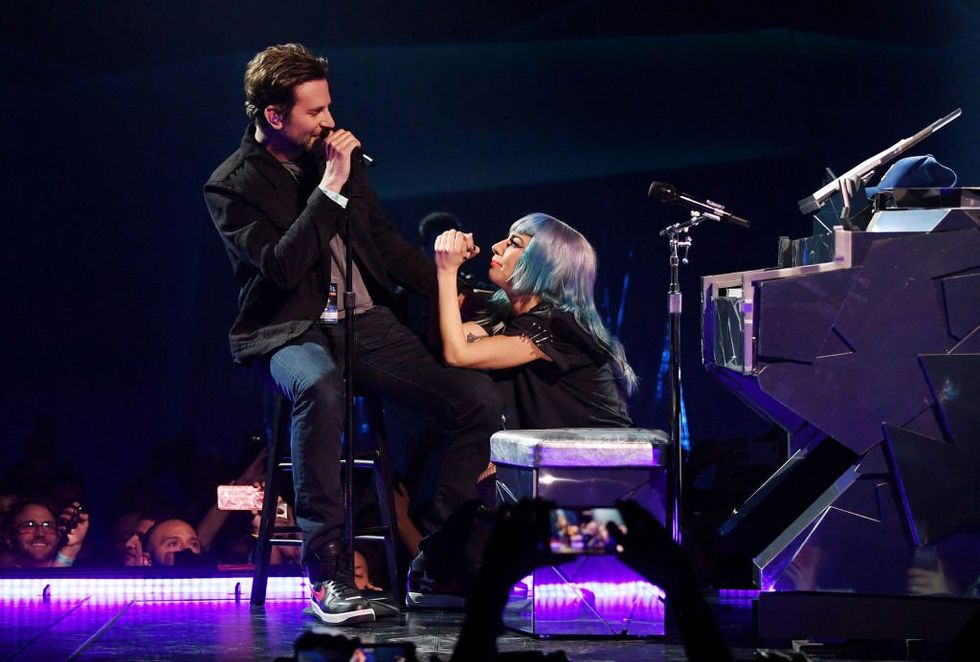 via: Getty Images
In January, Cooper joined Gaga on stage during her ENIGMA residency in Las Vegas to perform the award-winning song 
Shallow. 
The passion shared by the two is hard to ignore.
This image of Gaga and Cooper at the Golden Globes went viral.
Biggest takeaway from the #GoldenGlobes is that Lady Gaga is full on in love with Bradley Cooper and I feel like th… https://t.co/kJxInW3uVH

— The Bravo Mess (@The Bravo Mess)1546875658.0
It has almost unlimited meme potential, and does 
totally 
look like a wife, husband and mistress snap.
Plus, fans noticed another interesting element.
Little detectives hard at work. Noticing Lady Gaga wasn't wearing her engagement ring. Were the tabloids right? Eng… https://t.co/zTRiSedK3b

— FUN TONIGHT (@FUN TONIGHT)1549857858.0
Gaga appeared at the Grammy Awards with a notable absence - her engagement ring was missing. This has led to much speculation that her relationship has been broken off.
Gaga rang in this Valentine's Day by drinking tequila and getting a tattoo.
The image shows a series of notes on a stave.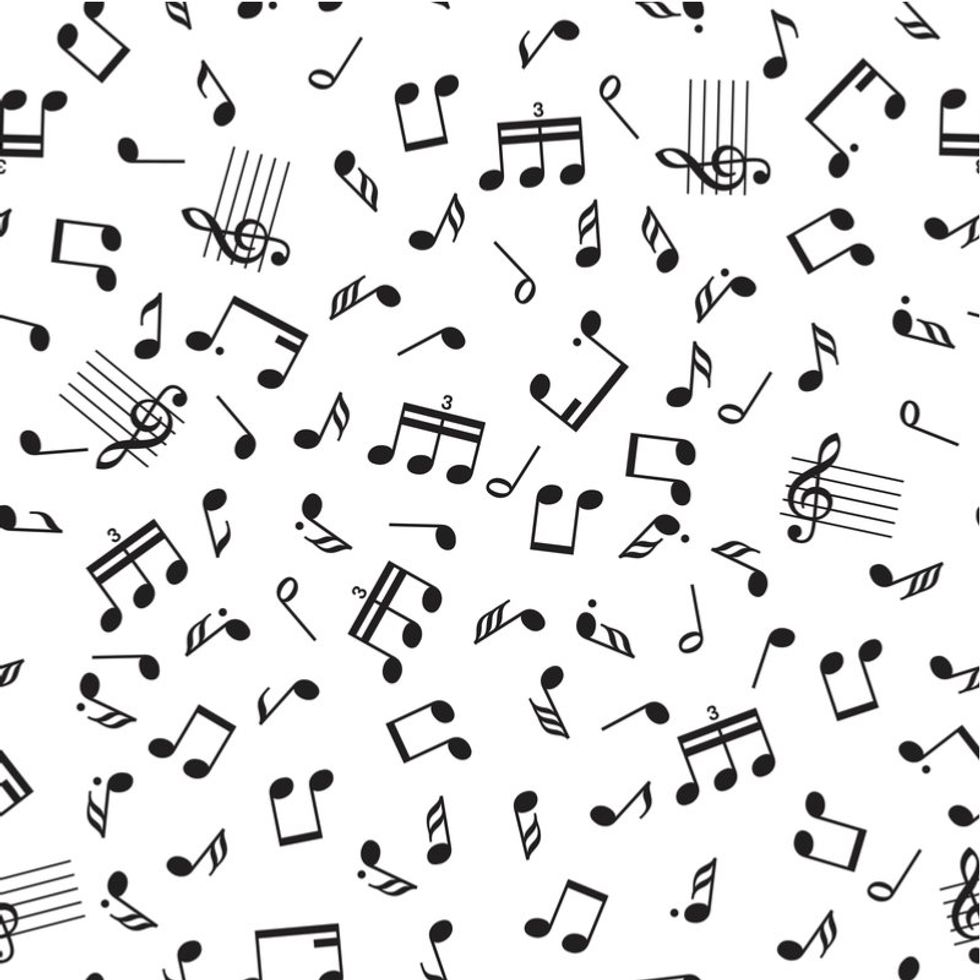 via: Shutterstock
The notes are G, A, G, A - which spells out Gaga. However, that's only the case if the notes are in the treble clef.
In the base clef, the notes would be B, C, B, C.
The notes spelling GAGA in the treble clef, spell BCBC in the bass clef... they really complete each other... https://t.co/fsFQ4xsCH9

— Ezra May (@Ezra May)1550184881.0
Or, as some fans see it, a secret homage to Bradley Cooper. We have to say, even if this wasn't intentional, it is a little spooky.
Fans even took things a step further.
@ladygaga IT'S GAGA on the treble clef and BCBC (Bradley Cooper) on the bass - Both sound great together, it's cal… https://t.co/P0irOcQutw

— TONY ROSΛ (@TONY ROSΛ)1550240505.0
They played the set of musical notes together and realized it created a perfect harmony. Many took this to be an otherworldly sign that the two are soulmates.
The shipping intensified.
Make babies already!! https://t.co/VDAVYk9bKr

— Casey Mims (@Casey Mims)1550505099.0
Because even if Gaga didn't 
mean 
to make the tattoo about Cooper, it almost seems like fate that it ended up connecting the two so permanently.
OK, let's face it.
The tattoo is probably not an intentional signifier of the pair's secret relationship. If they really were together, it's likely they'd have spilled the beans before now.
But perhaps it's still an indication of their love.
The fact that Gaga couldn't even make a reference to herself without also indicating Cooper must mean something, right? Either way, we totally want to believe!