After a few months of silence, the family of bullied schoolboy Quaden Bayles has revealed that he has fallen ill with a mystery illness.
Keep scrolling to find out more and to see how the youngster is coping...
Earlier this year, the entire world was captivated by the story of Quaden Bayles.
a lot of controversy with rumors surrounding his age and financial situation - which led him to address these rumors himself. But after a few months of silence, Quaden has fallen ill and fans are seriously worried.
But firstly, let's recap on the viral story...
Yarraka Bayles, who is from Brisbane, Australia, posted a video back in February where she showed the aftermath of a bullying incident that took place at her son's school.
She shared the post warning other people against the dangers of bullying.
In the six-minute clip, you can see Quaden, her son who has dwarfism, crying and talking about his school experiences, saying he's considered "the dumbest kid in class."
At one point, he even tells his mother that he wants to kill himself.
In the distressing video, he says: "Give me a rope, I want to kill myself" and 'I just want to stab myself in the heart... I want someone to kill me." Apparently, other children have been calling him "midget" and tapping his head and pointing out his differences.
His heartbroken mom said this:
"We try to be as strong as positive as possible and only share the highlights... but this is how bullying affects a [...] kid."
She continued...
"I just picked my son up from school, witnessed a bullying episode, rang the principal and I want people to know this is the effect bullying has. This is what bullying does. So can you please educate your children, your families, your friends because all it takes is one more instance... and you wonder why kids are killing themselves."
She also pleaded for help as her voice quivered...
"So is there any advice or support or anything that other parents have done? I've got some good advice but I need more, I want people to know how much it is hurting us as a family."
She mentioned that this isn't the first time Quaden has talked about suicide.
His distraught mom recalled that the first time he tried to kill himself. It's heartbreaking to think of
anyone
suffering like this, never mind a child.
This heartbreaking story raised some very important questions...
The video has since been viewed over twenty million times, and the surge of support has been overwhelming for the family.
However, this does not take away Quaden's pain...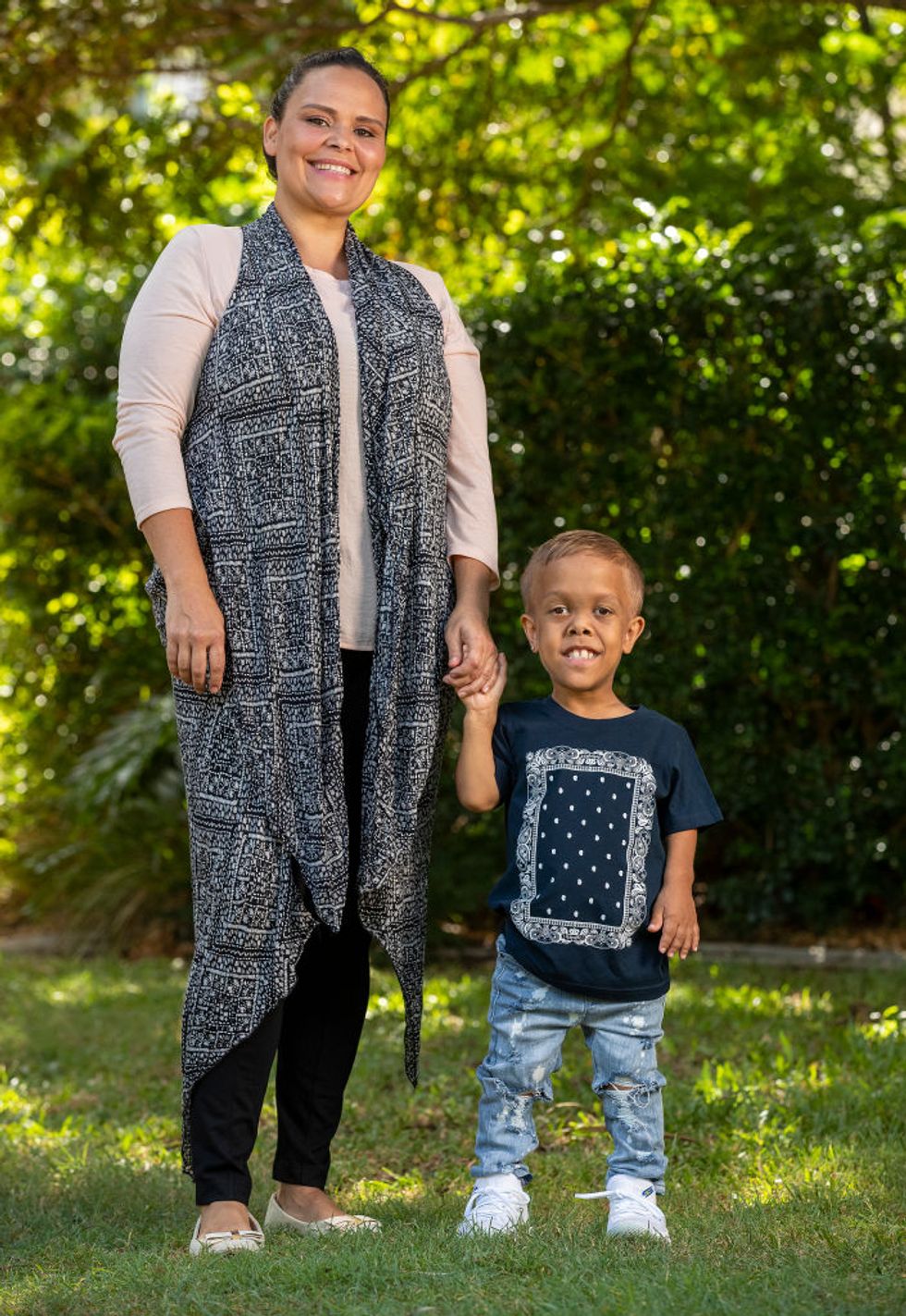 His mother is out for answers. As she continues being an activist for these kinds of issues, she plans on raising more awareness for other people, especially children who have dwarfism.
The response to her post was huge...
And many celebrities and sports stars alike were amongst those offering their support.
The Indigenous All Stars NRL team reached out to the family...
And incredibly, invited Quaden to walk them onto the pitch at one of their upcoming games.
And that wasn't all...
Comedian, Brad Williams, who suffers from dwarfism himself, got wind of the heartbreaking story and decided to do something about it.
He wanted to send Quaden and his family to Disney Land.
Writing on the
Go Fund Me page
that he created, Williams explained... "I'm setting up this GoFundMe to let Quaden know that bullying will not be tolerated and that he is a wonderful human being who deserves joy."
Tributes from celebs all over the world also began pouring in.
I just wanted to share an update on Quaden Bayles. I just spoke to his amazing mom, Yarraka, over the phone. She ha… https://t.co/VKLYsJ4cTr

— Chatri Sityodtong (@Chatri Sityodtong)1582281699.0
The generosity was
astounding.
Quaden became a media force...
The youngster wanted to give some helpful advice to anyone else who might be sharing the same experiences as he did when the video was taken and he began speaking to local media.
This is what he said in his first interview...
But, despite all the love, a sick rumor was spread around the internet...
For some reason, people started claiming that Quaden was actually a rich and famous eighteen-year-old, who was just doing this for
even more
fame and money.
People thought his mom was in on it...
Many believed that the family was trying to exploit the kind hearts of the public - and "He's eighteen" even became the most top trending search on Twitter, along with some suspicious photographs of the youngster wearing designer clothes and posing with wads of cash... which
are questionable,
we must say.
Does anybody know of a 9-year-old to pose like this?
it did pose the question as to whether Quaden is as young as his family has made out.
People claimed they had proof he was eighteen...
And that proof is a picture of Quaden standing in front of a large "18" decoration. But Quaden's mom spoke out saying the 18th decoration was for Quaden's older brother... Obviously.
She wrote online...
"My boy recently turned eighteen and my other children are in this pic, so now we know where people have gotten the idea that Quaden Bayles is eighteen WHEN HE IS 9 YRS OLD SAME AGE AS MY SON. Get ur facts right before making your opinions public."
She shared another woman's post too...
Which slammed anyone for questioning his age in the first place.
Don't believe rumors on the Internet...
@RealJamesWoods Quayden is getting some serious support now from the gofundme, Aussie Indigenous Rugby, and the Bos… https://t.co/2wZsznIKmt

— Pileated Guy (@Pileated Guy)1582265385.0
Just because it's trending on Twitter doesn't mean it's real.
What can be more evidential than a passport?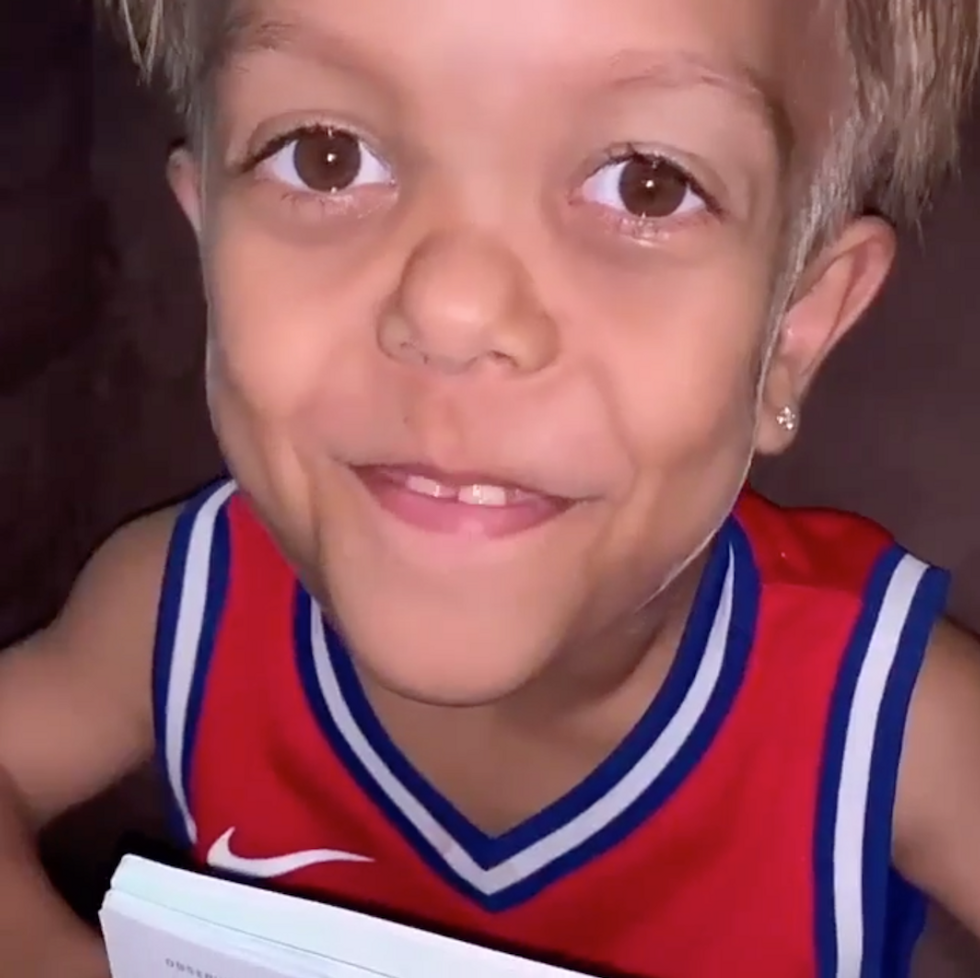 On Quaden's (supposed) Instagram account, a video was posted that showed the youngster flashing his passport.
And there you have it...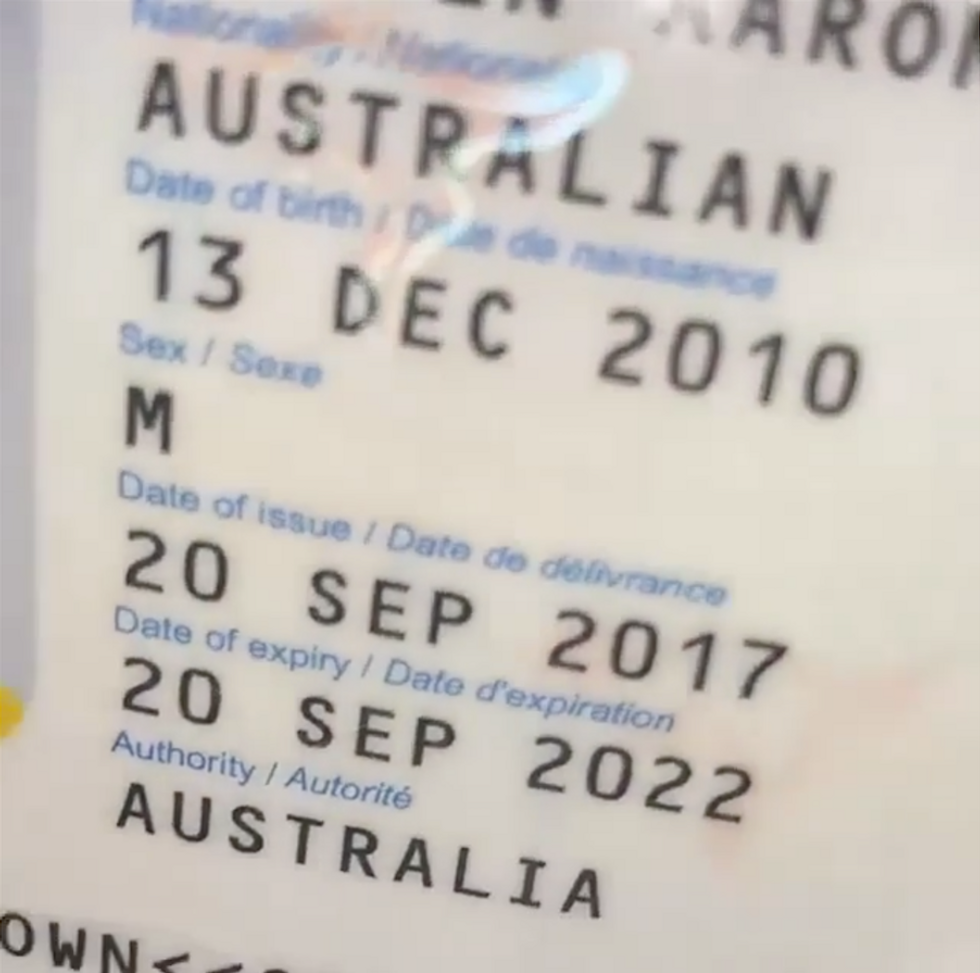 Quaden's date of birth - 13th December 2010.
Yep, that makes him 9-years-old.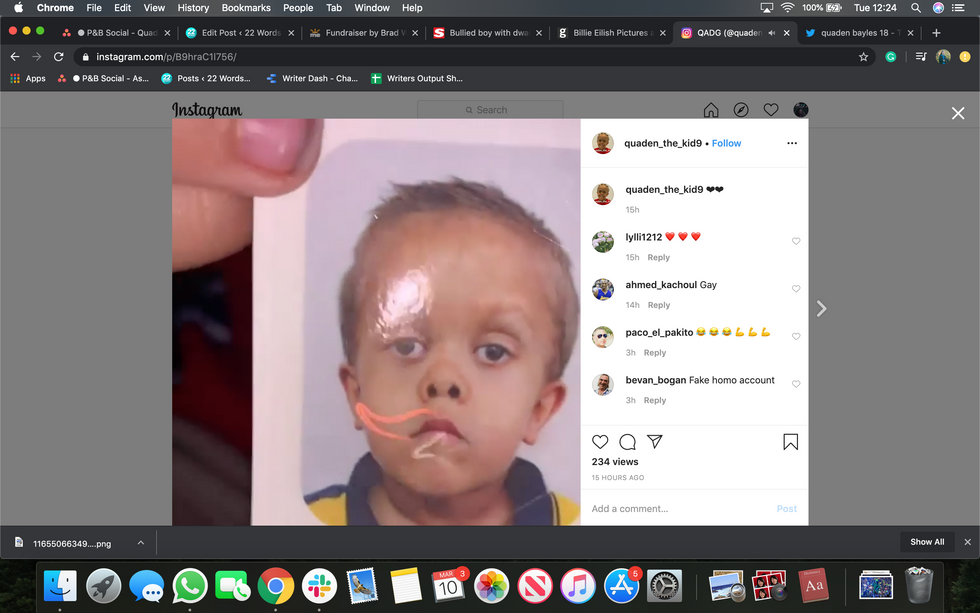 He even flashed a look at the passport photo, just to prove that it is indeed his own.
Since Quaden's post, the heat has certainly cooled on the Bayles family...
Quaden and his family now have a global fan base...
Quaden's mom posted on social media last week that led fans to believe that the young boy had fallen ill.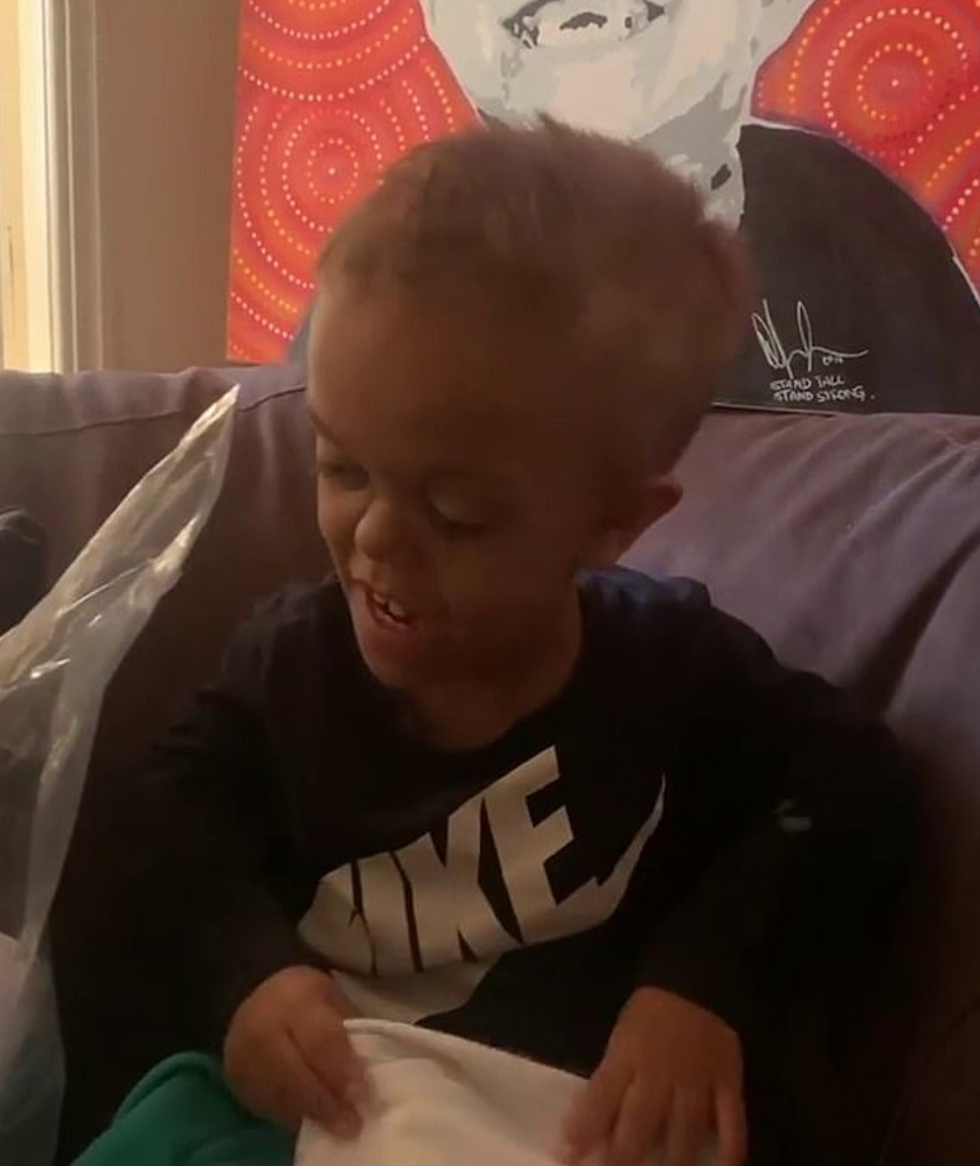 She took to her Instagram story to share a video of her son excitedly opening gifts while he was "sick at home."
Of course, they were very lavish gifts.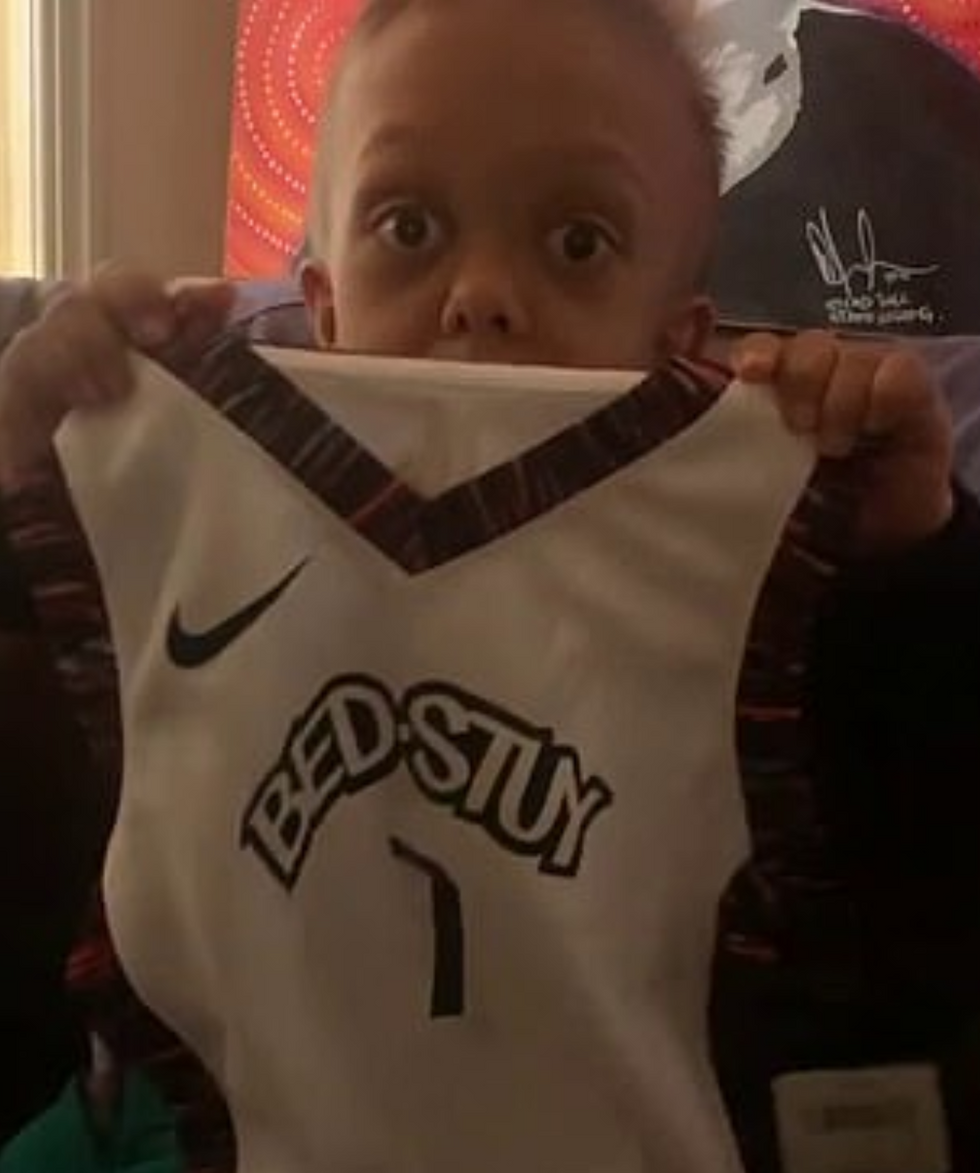 "It's what I've been waiting for this whole time," he said while sitting on a couch in front of a large painting of his face. He then revealed a sports jersey sent by Trae Young, a basketball player for the Atlanta Hawkes.
He also received a Kevin Durant jersey of the Brooklyn Nets.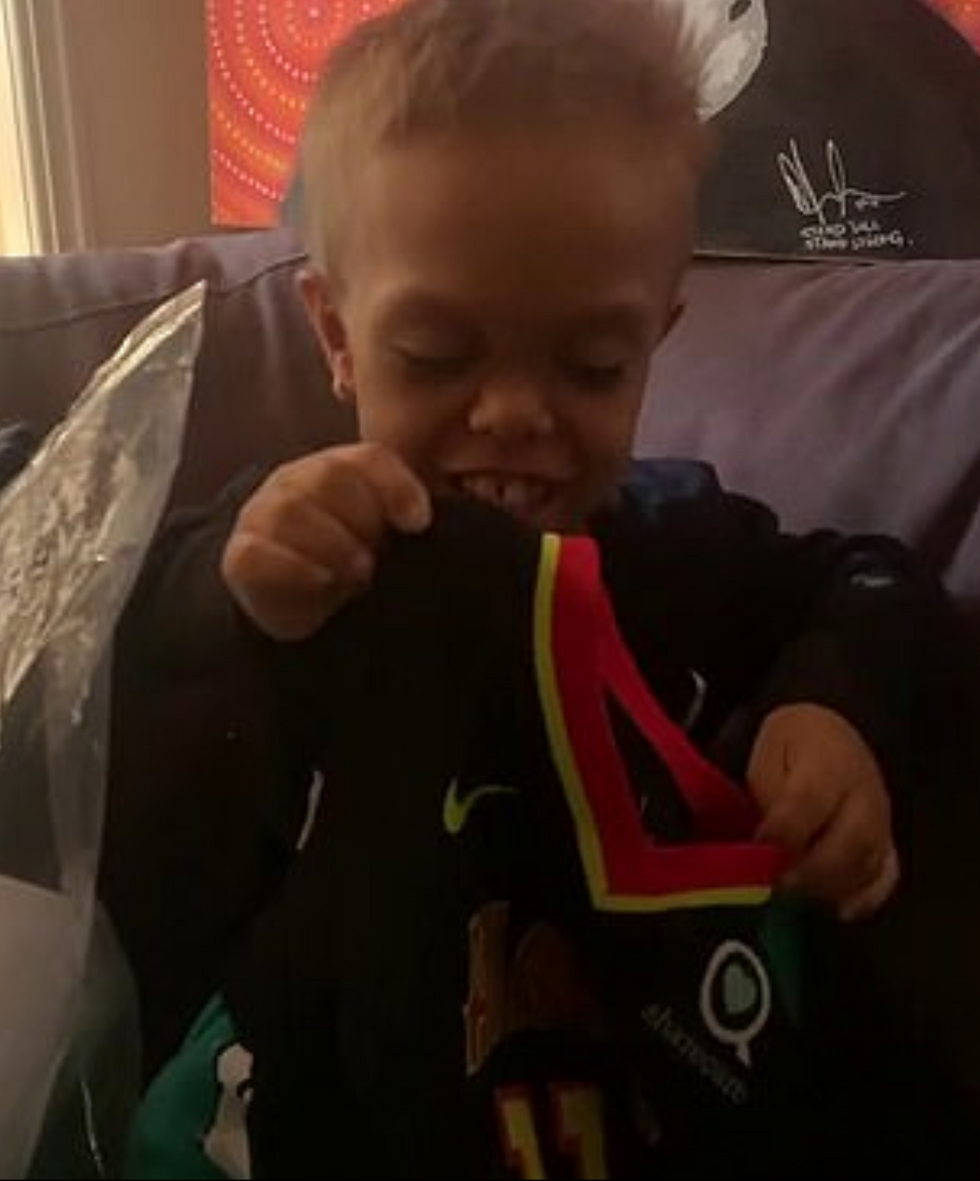 While the circumstances surrounding Quaden's health are unknown, Yarraka wrote in the caption that the gifts made him "feel a lot better."
Going by the video, Quaden seems to be in good spirits...
Even though there are still messages of hate out there...