Now, life can be pretty hectic and fast-paced, can't it?
I mean we're constantly being bombarded with information, it's no surprise that, sometimes, we get confused. This is why I'm going to start this piece by explaining exactly who Farrah Abraham is.
I don't want anyone confusing her with the late actress, Farrah Fawcett, or the late president, Abraham Lincoln.
But I guess even those mistakes wouldn't even come close to being as big of a blooper as the one that Farrah Abraham made this week.
Here's what happened...
The original Teen Mom.
16 And Pregnant. The show followed a group of teen moms through their pregnancies, showcasing the realities of being a pregnant teenager. Shortly after, Abraham was cast in the spin-off series, Teen Mom. Farrah starred in all four seasons of the show, which came to an end in 2012.
Teen Mom returned to screens in 2015.
Farrah has made her views about the Teen Mom reboot loud and clear - she basically said that it's not what it used to be. Well, obviously, Farrah - you're not in it!
The Teen Mom star hasn't had the easiest time.
Since leaving Teen Mom, Abraham has endeavored to make a success of her life.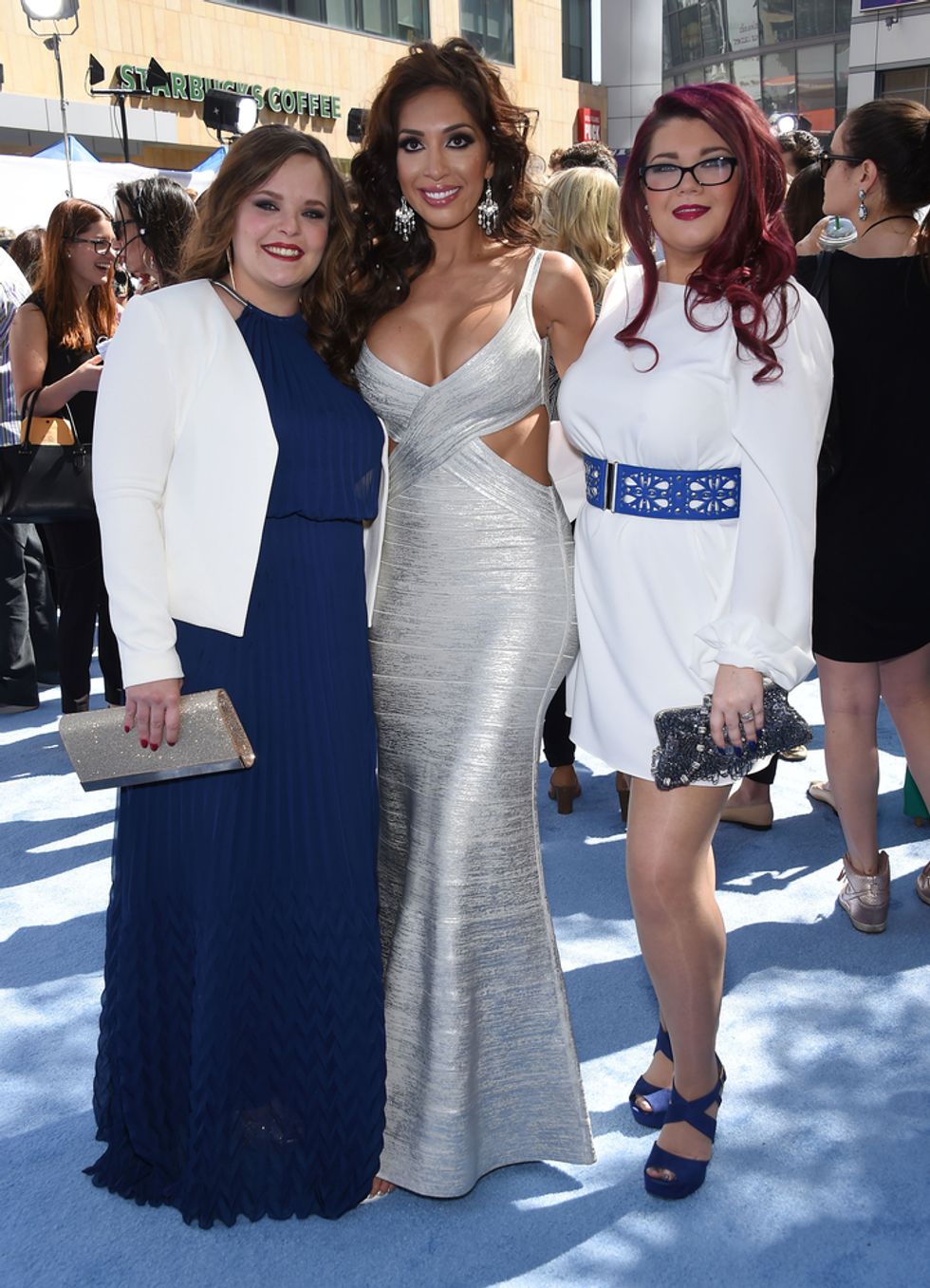 Out of all the moms that appeared in on the show, Farrah has made the most effort to turn the experience into a springboard for her celebrity career. There has been a lot of dissing between Farrah and the other Teen Moms throughout the years.
Farrah has a habit of talking without thinking...
AMBER just fucking admit you planned your pregnancy lmao this is so pathetic FUCK TEEN MOM ! Enjoy the bonus for yo… https://t.co/koEeSdE6F8

— FARRAH ABRAHAM (@FARRAH ABRAHAM)1516069712.0
This is particularly dangerous for somebody who is so active on social media. Abraham seems to feel as though everyone is comparing her life with that of her
Teen Mom
co-stars. Personally, I think that it's
Farrah
that ought to stop comparing herself with others. Her comments don't do any good for her public image. Why Farrah thinks that her
Teen Mom
co-star, Amber, had another baby for a "bonus" from MTV, I don't think
anyone
understands.
This dig at her co-stars was particularly harsh...
I'm just happy amber stays In bed, Maci sits on the couch, Catelynn smokes weed in her car , Tyler's gays still doe… https://t.co/T7IyWB0gwg

— FARRAH ABRAHAM (@FARRAH ABRAHAM)1513650491.0
In this tweet, Farrah insists that she is the only
Teen Mom
 star with their life together. Frankly, outing the other moms for being lazy is one thing, but accusing one of the dads of being gay is not cool. The guy, Tyler, that she accuses of being "secretly gay" is still with his childhood sweetheart, Catelynn, and they've got a bunch of kids.
Catelynn and Tyler also appeared in Teen Mom.
Farrah wanted to be seen as more than a Teen Mom.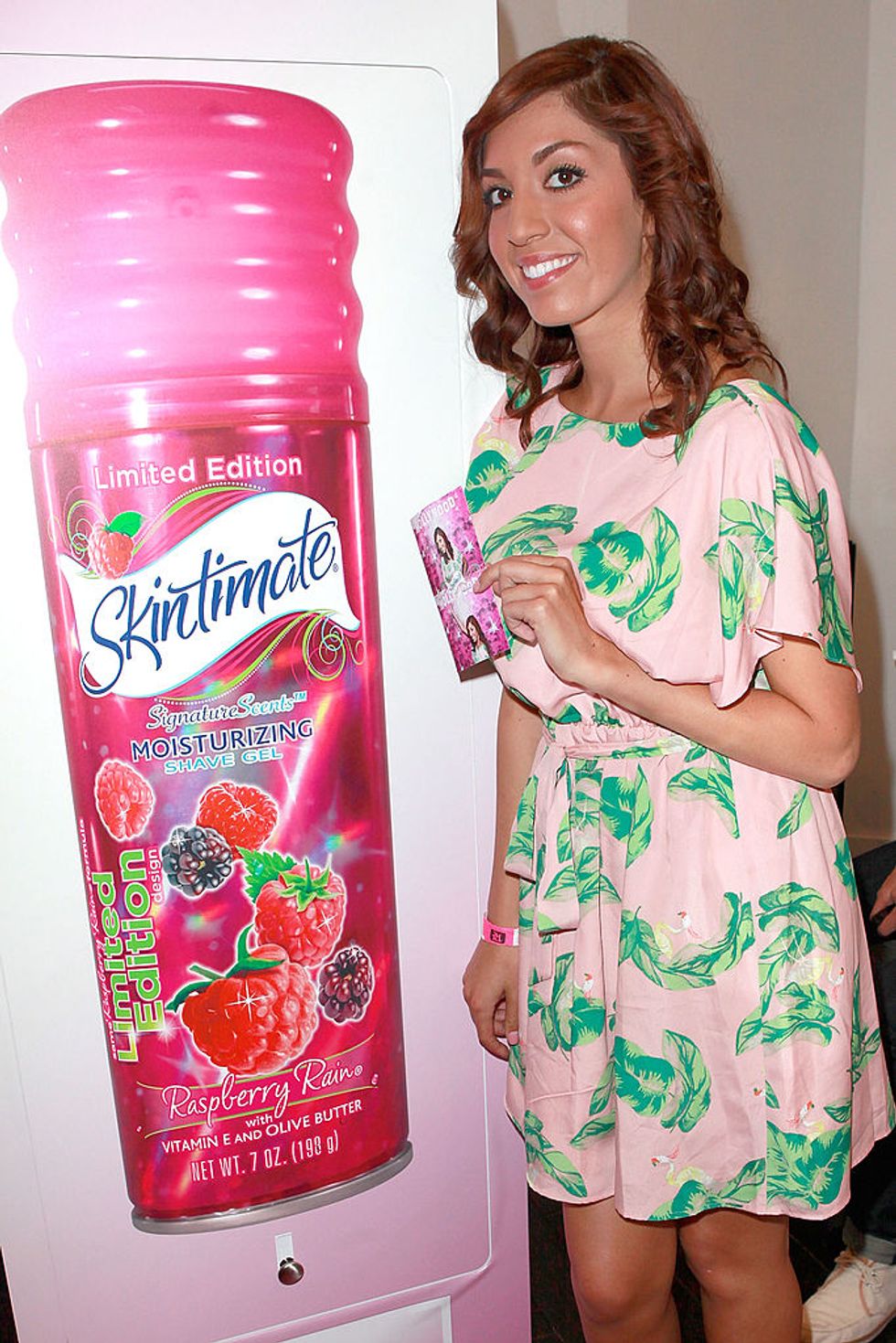 After the show finished in 2012, Farrah has turned her hand to all kinds of things. Promotional sales were one of her first moves in becoming a businesswoman. Here, we see Farrah in the summer of 2012, promoting "Skintimate" shaving gel.
Oooh, tattoos for kids!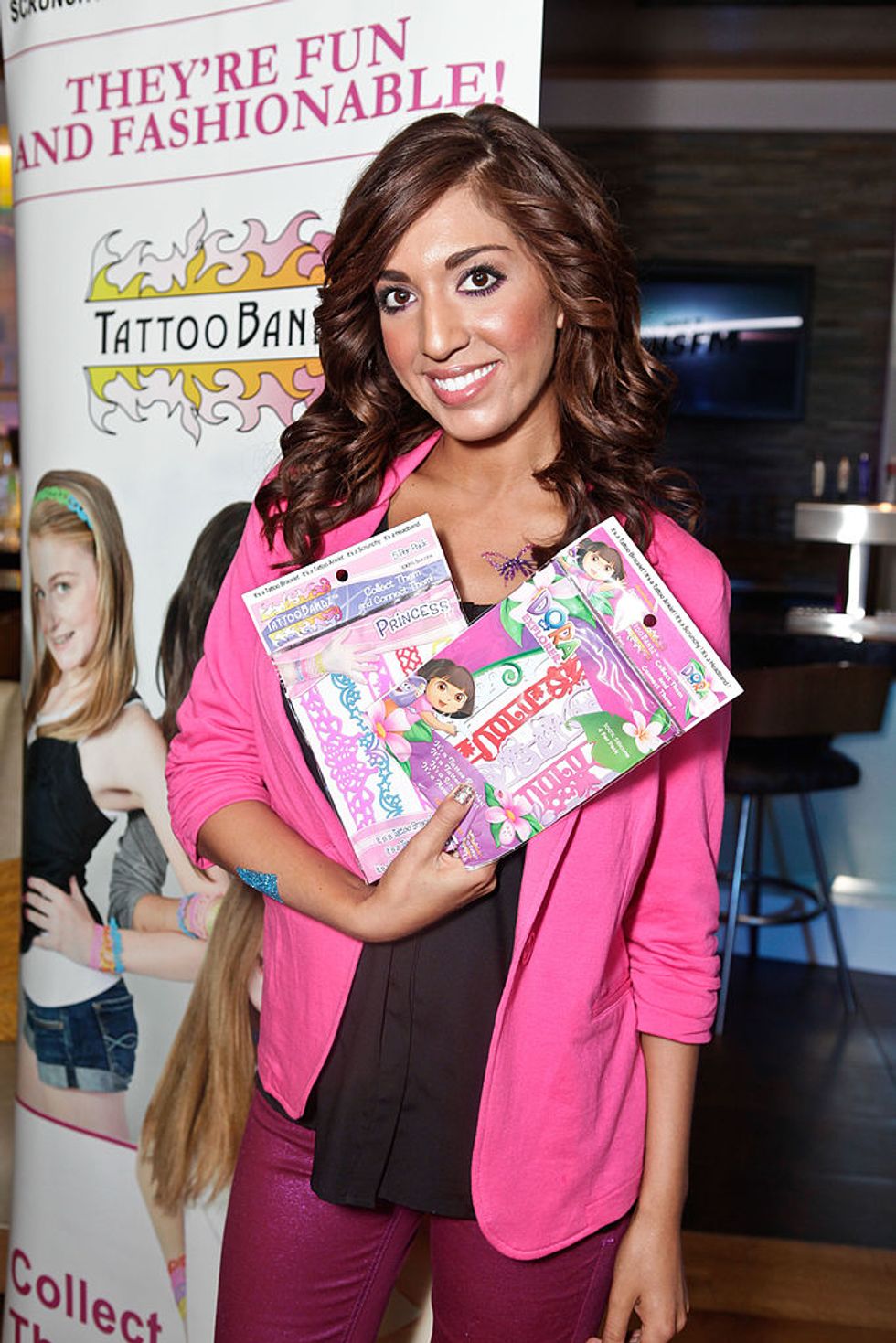 In late 2012, Farrah was plugging the latest trend... "Tattoo Bandz," which were essentially sleeves with tattoo designs on that kids could wear. Cool...
Now, this might be the most cringy one...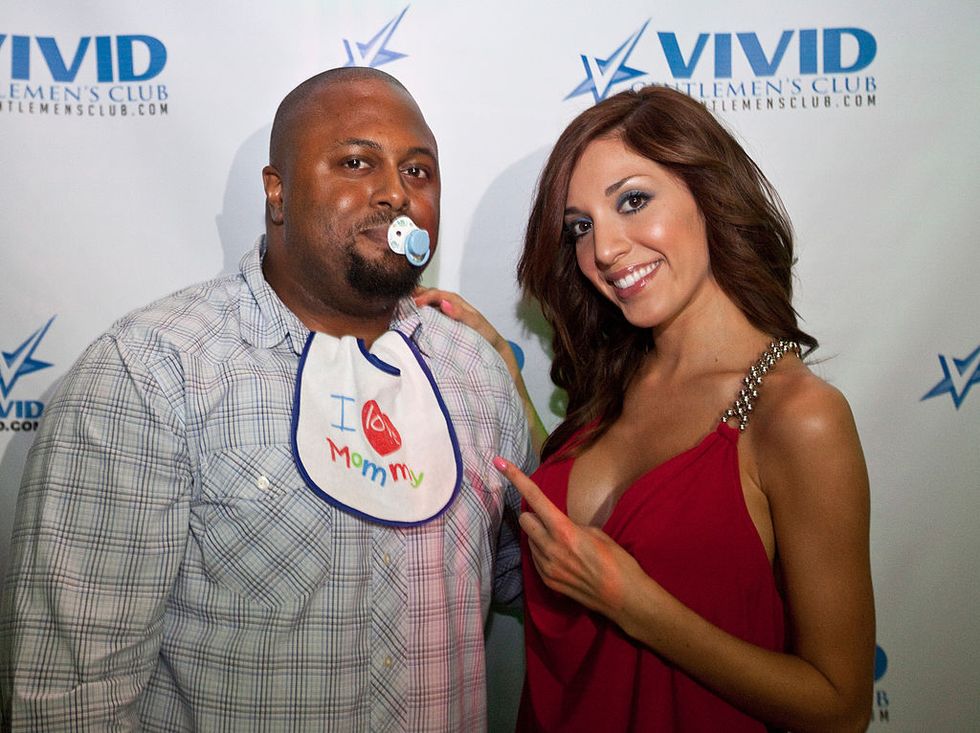 While building her "business empire," Farrah opened the Vivid Gentlemen's Club, and helped to promote the strip-club.
Definitely a low point in the rise of Farrah Abraham...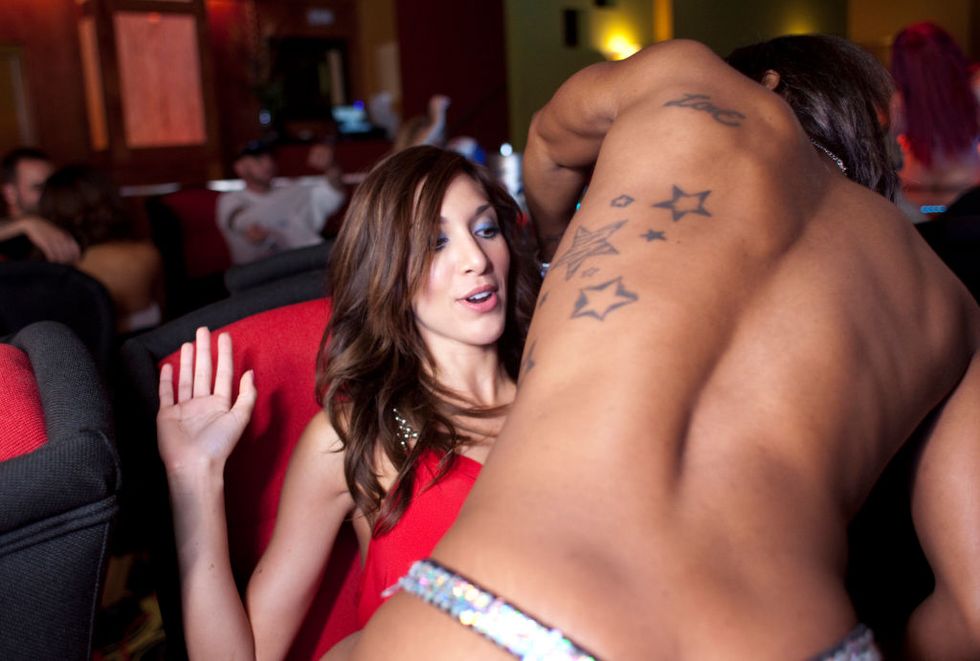 The pictures from the launch really are cringy, but they got me wondering... How did the washed-up MTV star go from plugging shaving gel and strip clubs to being a global brand with over two million followers on Instagram?
Farrah Abraham circa 2015.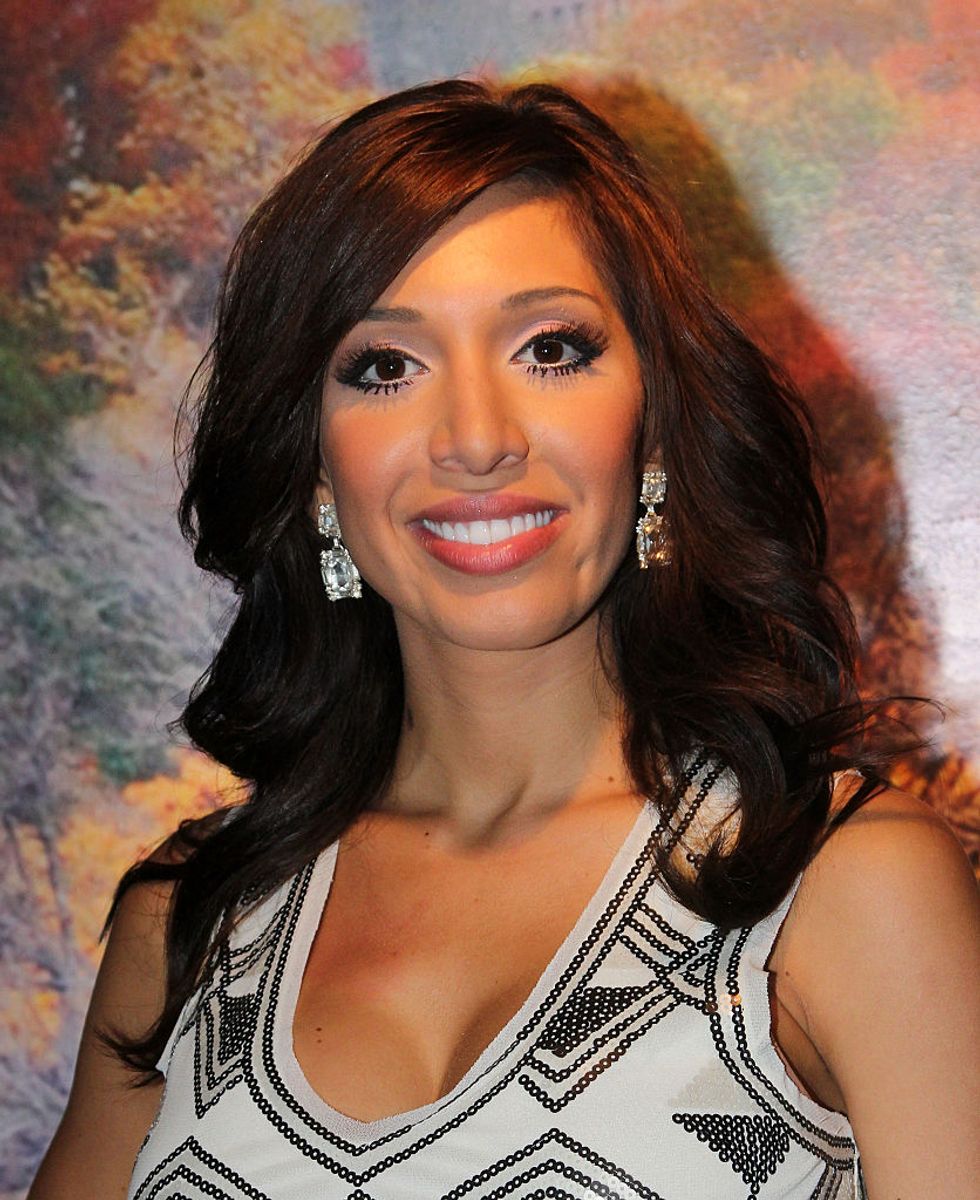 Now, I'd even say that maybe Farrah's already had a bit of work done here. Looking at pictures of the reality star now, it's clear that she has gone through a transformation.
Farrah Abraham circa 2019.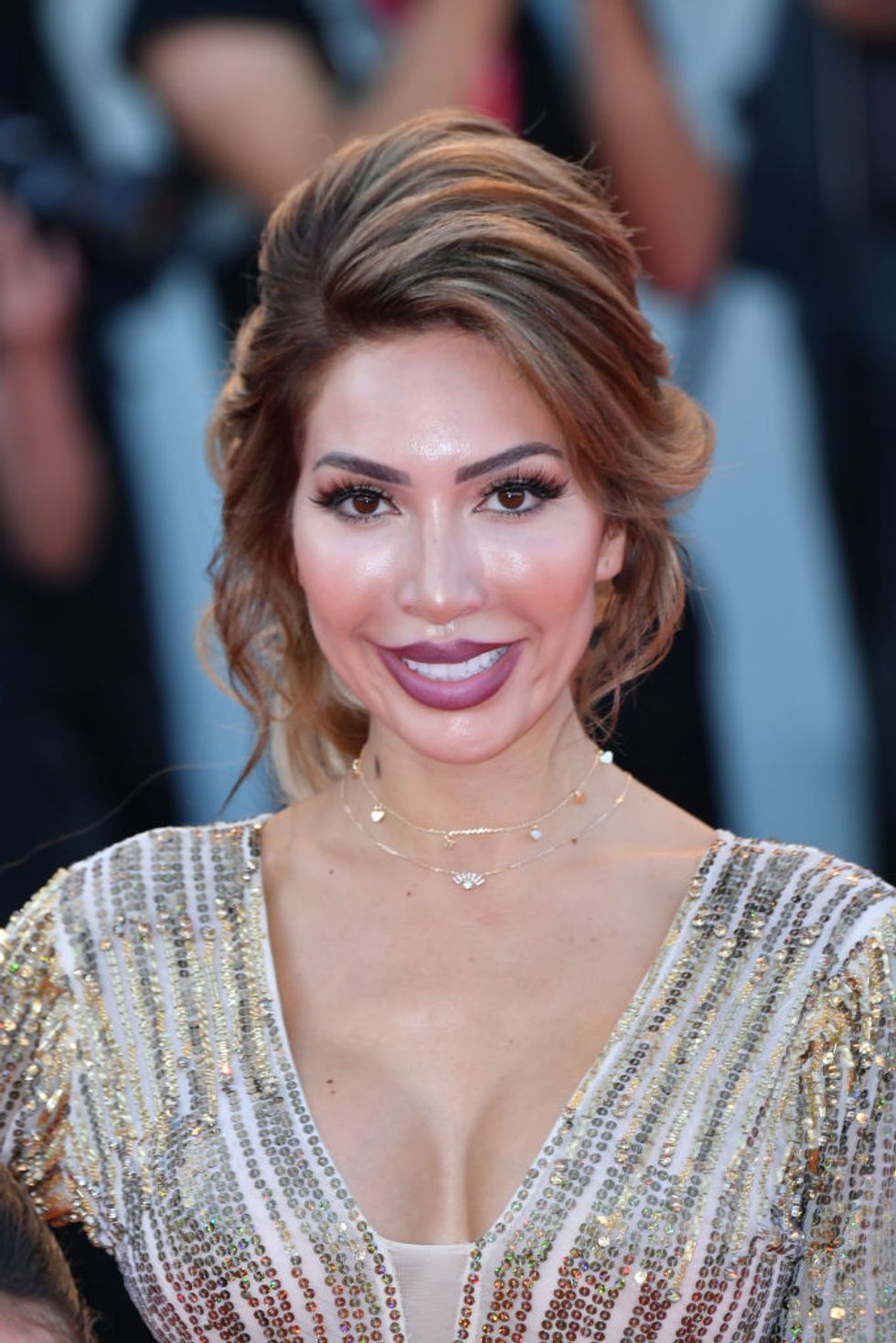 After all of the work she's had done, is it just me, or does Farrah look a lot like Kim K?
Farrah makes no secret of the fact that she gets work done.
Farrah has come into some trouble for her sponsored posts...
Parenting is a crucial aspect of Farrah's brand.
Teen Mom, right? At the start of her post-MTV career, it seemed as though Farrah was hoping that everyone would forget that and she would just be seen as a young and sexy twenty-something. Now that Farrah has jumped on the Mom-brand bandwaggon, she's doing much better. Farrah does practically all of her publicity with her daughter, Sophia.
The rise of the YouTube star.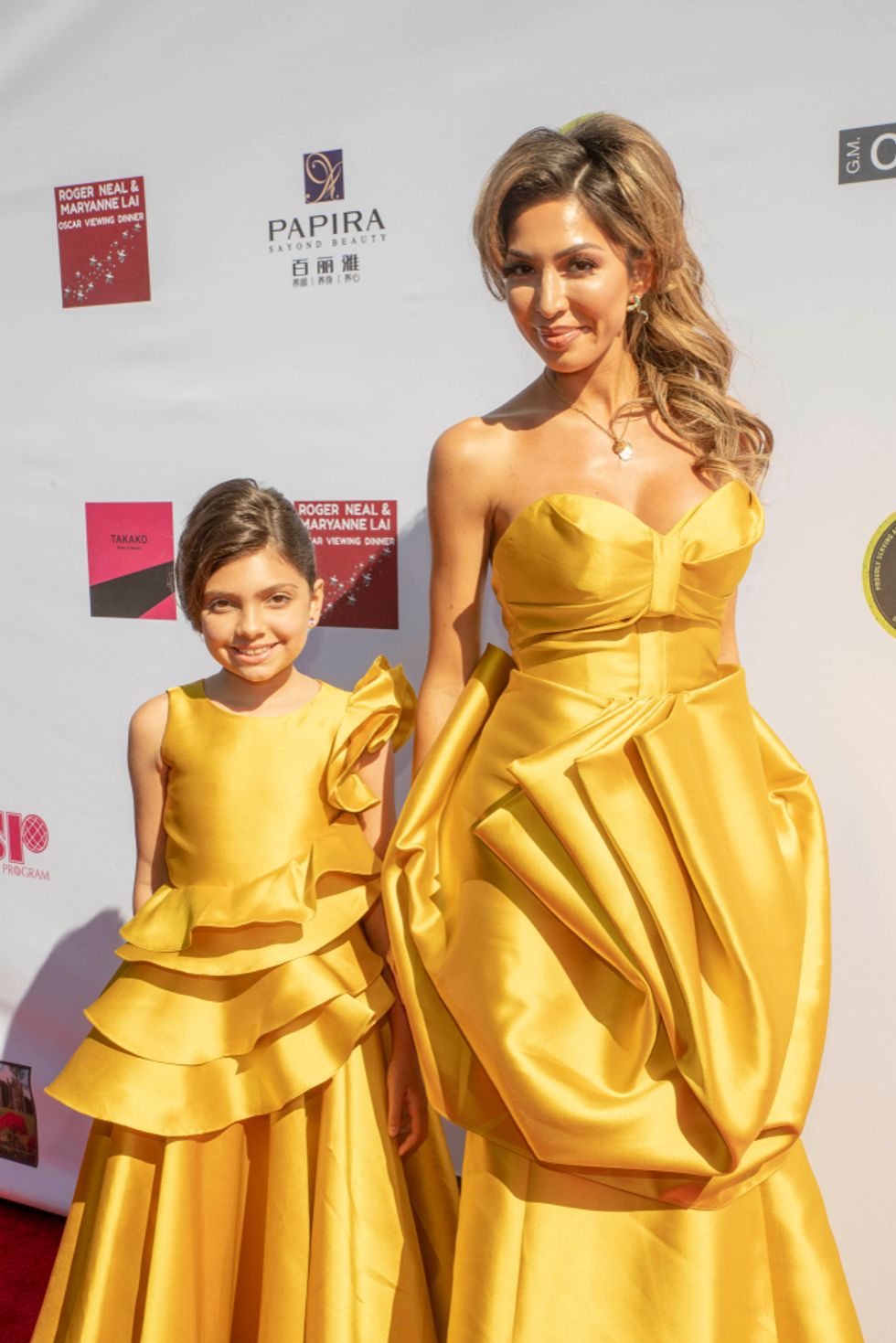 YouTube has been really instrumental in building Farrah's image. She posts vlogs almost every day, documenting the life of her and her daughter, Sophia. The channel is really popular, with 147k subscribers. The latest video of her and Sophia going to The World Trade Centre Memorial, which she posted yesterday, has already garnered nearly eighty thousand views. However, this video's high view count might be due to the controversy surrounding it...
The drama all started when Farrah and Sophia went to NYC.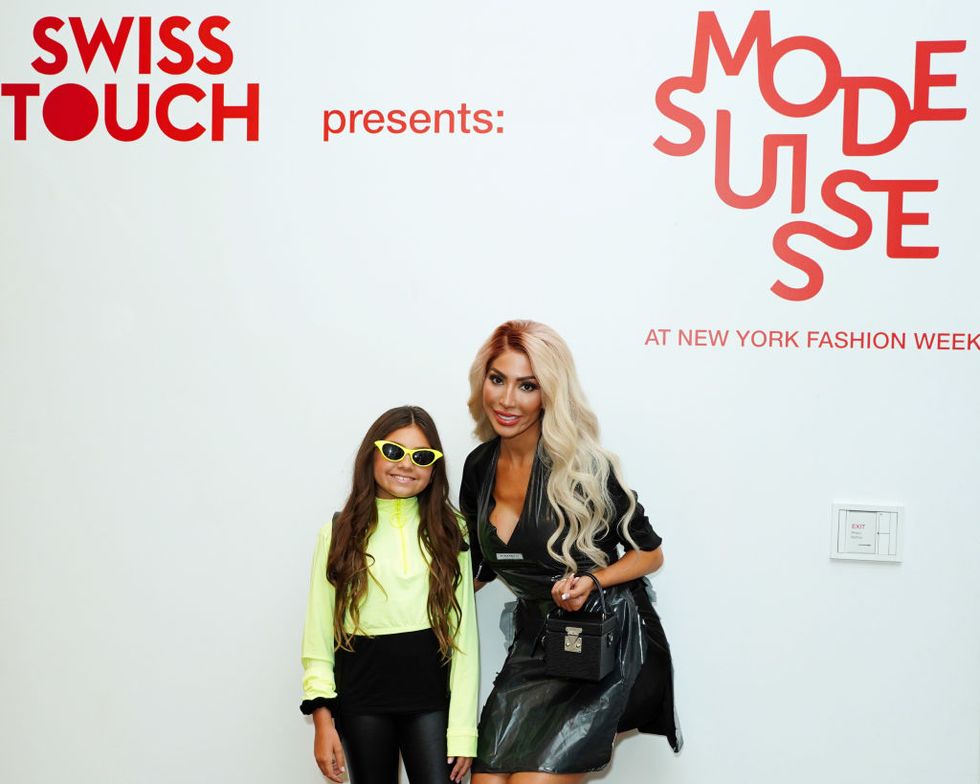 As she documented their trip to the big apple through a series of Instagram stories and vlogs, plenty of people were watching. First off, the mom and daughter duo went to New York Fashion Week - they were snapped at the Mode Suisse Show on Monday. It was only two days later that Farrah made her big blooper.
Ever been to a 7 Eleven?
If not, it's kind of important to know what one is to fully appreciate how bad Farrah's comment was. A 7 eleven is basically a chain of stores that are open from 7 am until 11 pm. It's the kind of place where you can pick up essentials: soda, last-minute birthday cards, and poor quality car accessories for when you've forgotten that it's your anniversary and you've already hit the road. It's a convenience store. Essentially.
Do you know what 9/11 is?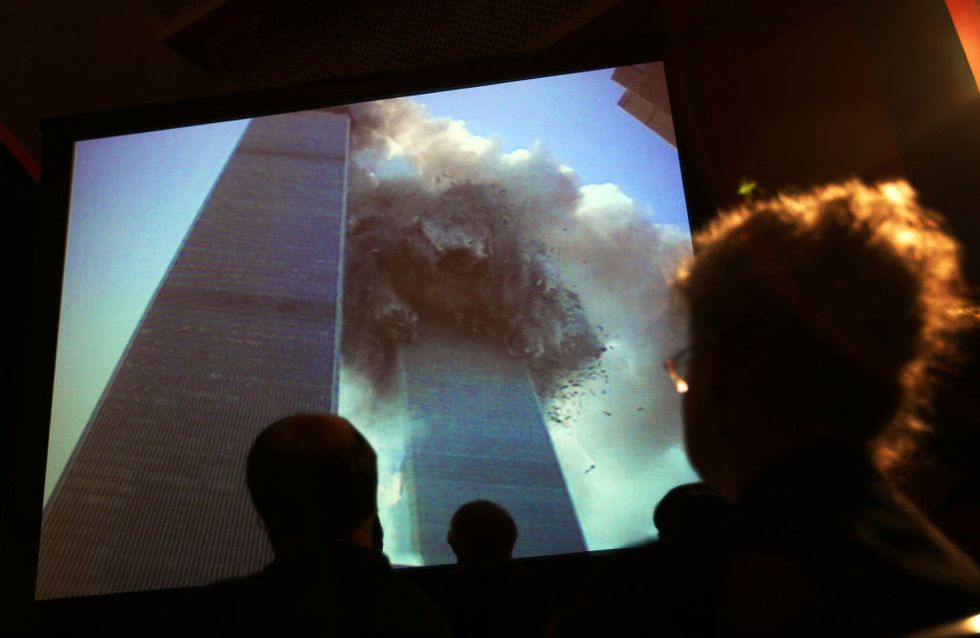 Of course, you do. It's not something that anyone is likely to forget.
Farrah seemed a bit confused when discussing the terrorist attack.
#FarrahAbraham calls 9/11... "7 Eleven" 🤦🏼‍♀️ https://t.co/BaBbW2zmWh

— Reality Ashhole (@Reality Ashhole)1568330776.0
In a clip that the reality star posted online, she explained that she is going to take her daughter to the memorial ground. Although, rather than going to the 9/11 memorial ground, it sounds as though Abraham is taking her little girl to a convenience store...
It's not only her slip-up that's upset people.
Many have called Farrah out for using the 18th anniversary of 9/11 as part of her self-promotion. The self-proclaimed businesswoman sure isn't doing any favors with this Insta story... I mean, putting "Never Forget" (alluding to the tragic terrorist attack) and then putting her own Insta handle was a bit insensitive, right?
Farrah has defended her 7-Eleven comment.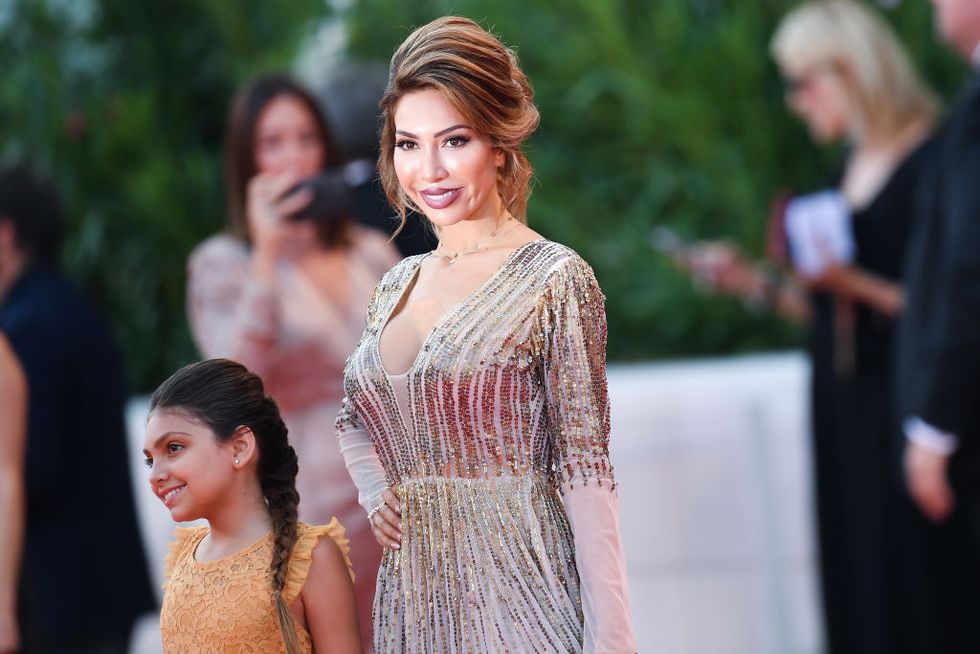 When questioned by a
TMZ
reporter about her comments, Farrah said that the mix up was due to her having a "blonde" moment. She apologized for the mistake and insisted that she just wanted to educate her daughter about the tragedy.
She almost got away with it!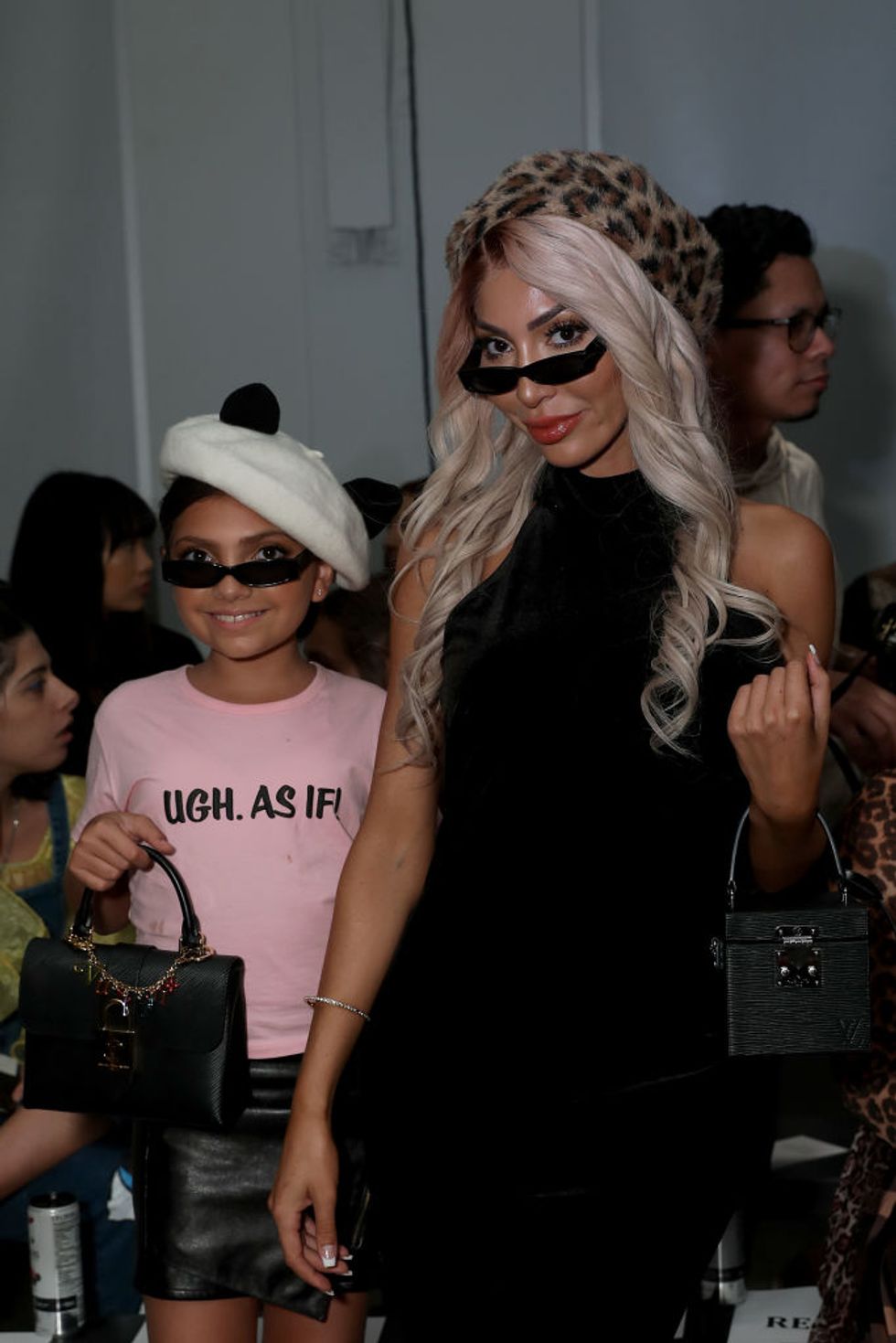 But the
Teen Mom
star slipped up again - whilst talking to the reporter, she exclaimed that her daughter, Sophia, "definitely enjoyed 9/11." Oh, Farrah...
Perhaps Farrah needs to learn when to leave something alone...
#NeverForget https://t.co/C0wKZnUIVf

— FARRAH ABRAHAM (@FARRAH ABRAHAM)1568310961.0
In a last-ditch attempt to show everyone that she does care and that she does recognize the seriousness of 9/11, Farrah tweeted. She didn't really address the controversy... Farrah retweeted an article about rappers sharing their 9/11 stories. I'm not even convinced that Farrah isn't being paid by the website, as she seems to share quite a lot of their stories. In which case, she's using 9/11 for financial gain, again (but that's just speculation). Perhaps it
is
just a post made to try to prove that she cares. I mean, the perfect tweet can smooth over any problem, right? Just ask President Trump! Didn't think much of Farrah Abraham's apology? Well, next up, we've got a story about the best apology of all time. A high school bully sent an unreal message to the kid whose life he made a misery. It only took him eight years! Keep scrolling to find out what happened... and whether he forgave him after the apology.