On your marks, get set... Go!
Fast & Furious is officially back, as shooting has begun for the 9th installment of the action franchise. The Fast journey has been a long one, with its debut being released all the way back in 2001, ultimately giving us eighteen glorious years of the movies.
But fans of the franchise have had some bad news today, with the ninth movie delayed for a year due to the current coronavirus pandemic.
The Fast & Furious world premiered way back in 2001, and was initially dismissed by many as just another mindless action movie.
But since then, we've enjoyed 8 sequels and the franchise's cast has grown to include several A-listers, all while catapulting the original unknowns into superstardom as well. It's been almost twenty years since the original (feel old yet?), so the cast are bound to have changed a little. To begin, let's have a quick recap of those famous faces...
Paul Walker.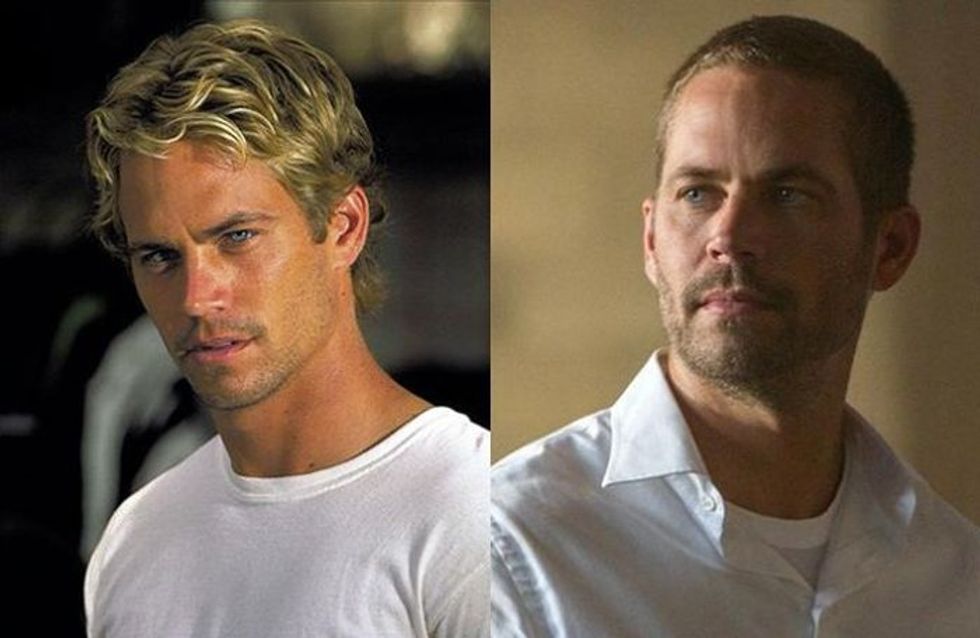 Paul Walker was the star of the original film,
The
Fast and the Furious
, and served as the face of the franchise until his tragic death in a car crash in 2013. The later photo is from his last role in the franchise.
Michelle Rodriguez.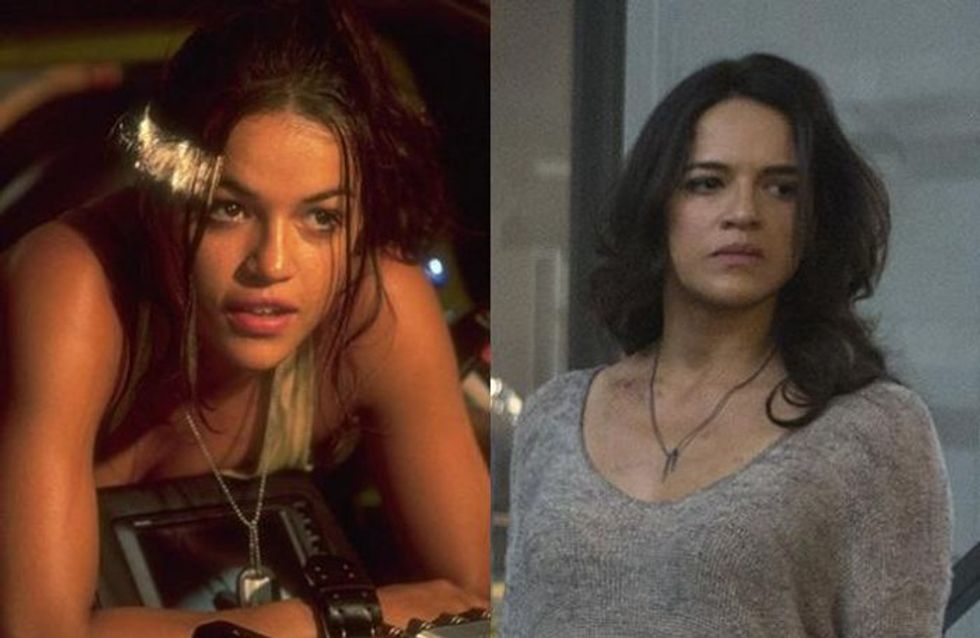 Another
Fast & Furious
veteran, Michelle plays Letty, who is the childhood sweetheart of Dominic Toretto (Vin Diesel), turned street racer, mechanic, and thief.
Jordana Brewster.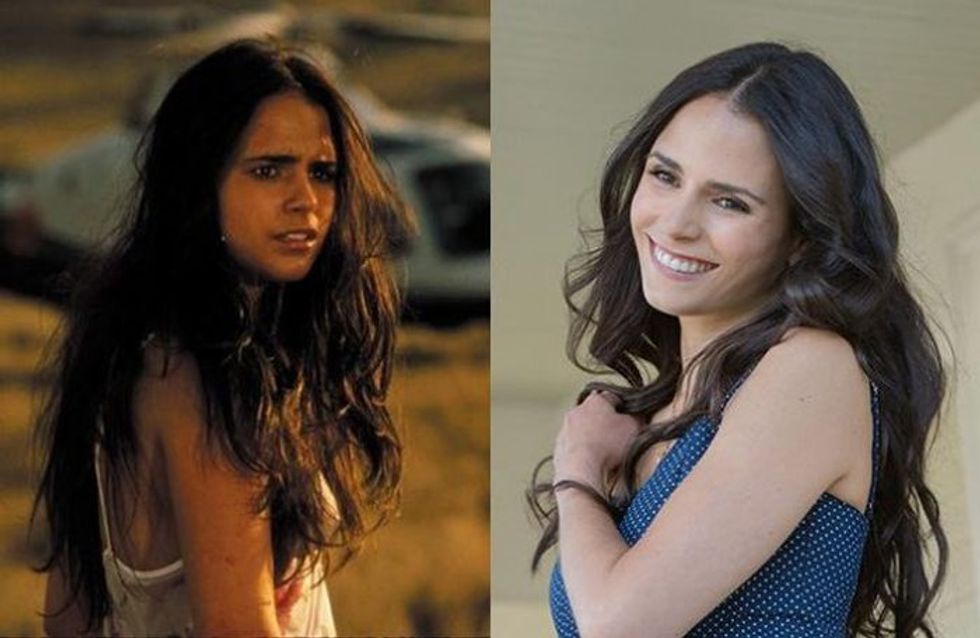 The love interest of Brian O'Conner (Paul Walker) in the first installment, Jordana's character, Mia, has stuck around as a big part of the
Fast
family.
Tyrese Gibson.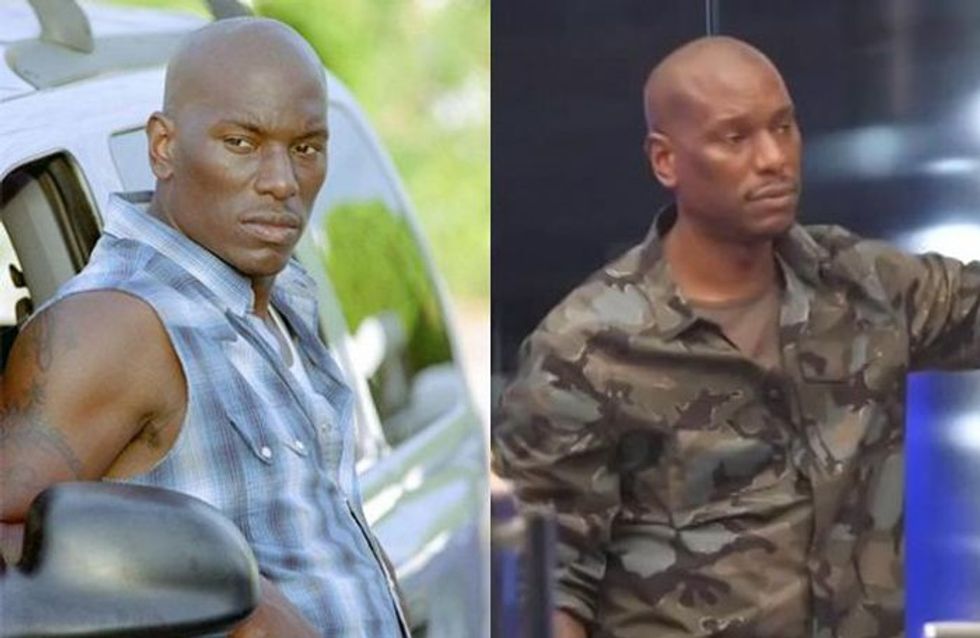 Tyrese made his debut in
2 Fast 2 Furious,
but became a regular starting with
Fast Five.
As you can see, some people simply
don't
age.
Ludacris.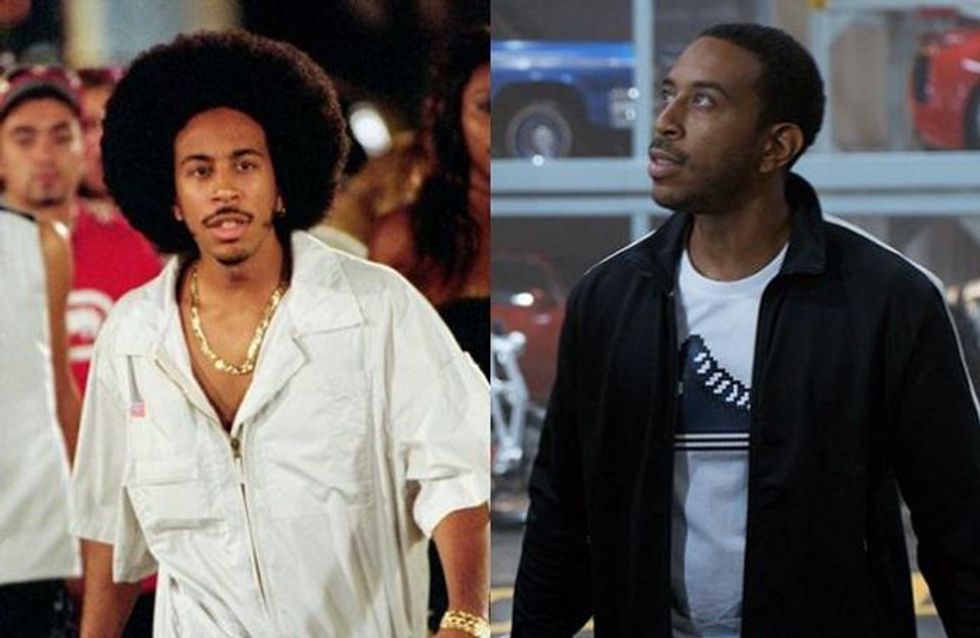 He may have been known as a rapper prior to
Fast & Furious
, but his supporting role in the franchise has turned him into a bona fide action star. He's forty years old now, but is still looking great (albeit with a little less hair...).
Vin Diesel.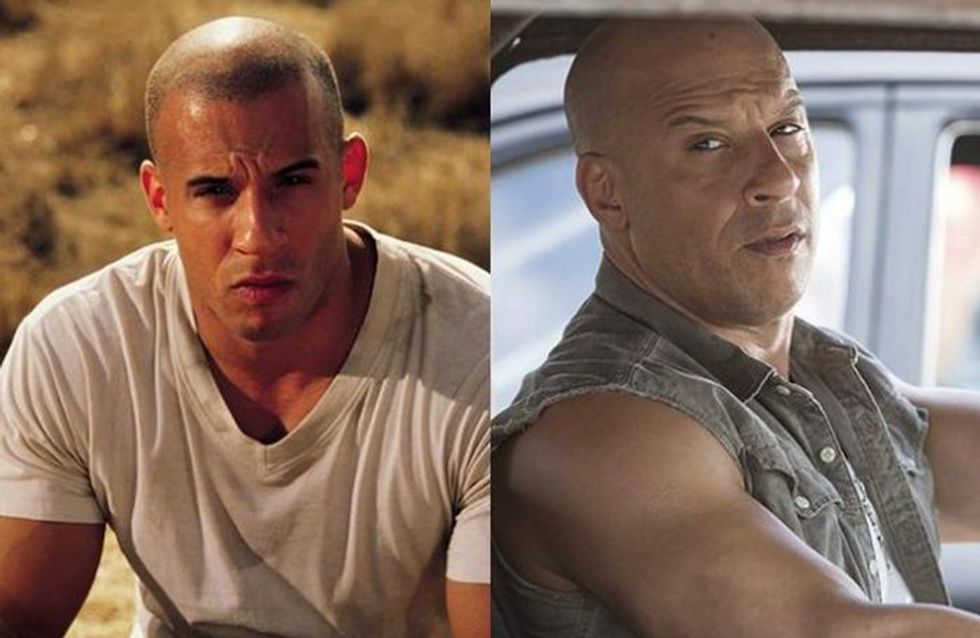 The staple face of the Franchise, Vin Diesel, plays the lead role of Dominic Toretto, and has made quite a career out of his performances. His muscles are a little bigger, and his head is a little balder, but other than that, it doesn't look like eighteen years have passed, does it?
Sung Kang.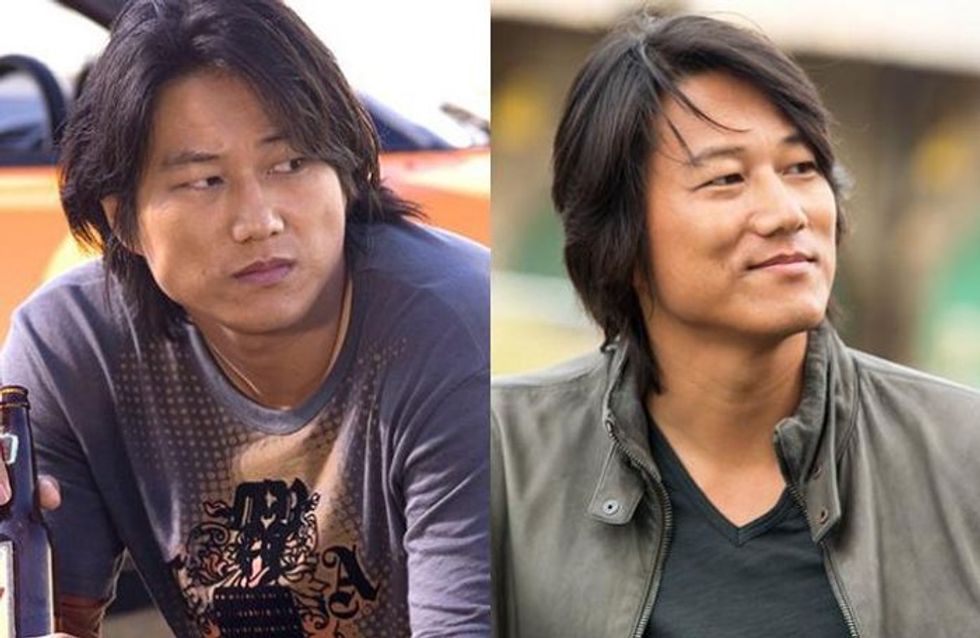 He started in
Tokyo Drift
and wrapped up in
Fast & Furious 6
. It's nice to see that he's kept his boyish charm (and hair), isn't it?
Dwayne Johnson.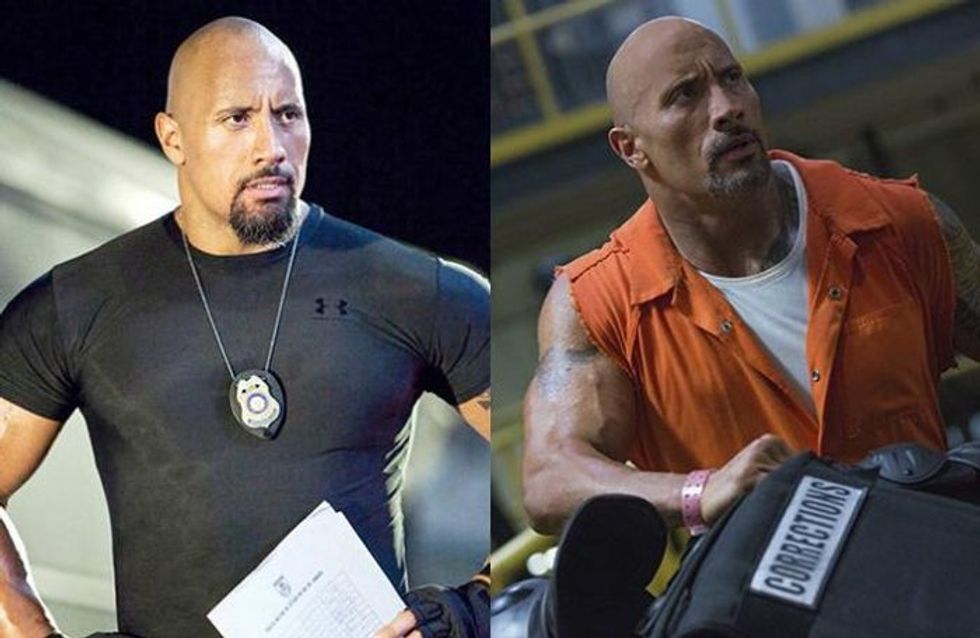 Everyone
loves Dwayne Johnson, don't they? He quit his wrestling alter ego of The Rock to portray the role of Luke Hobbs, who debuted in
Fast Five.
Though, sadly, Dwayne Johnson will be sitting out of the 9th movie.
Jason Statham.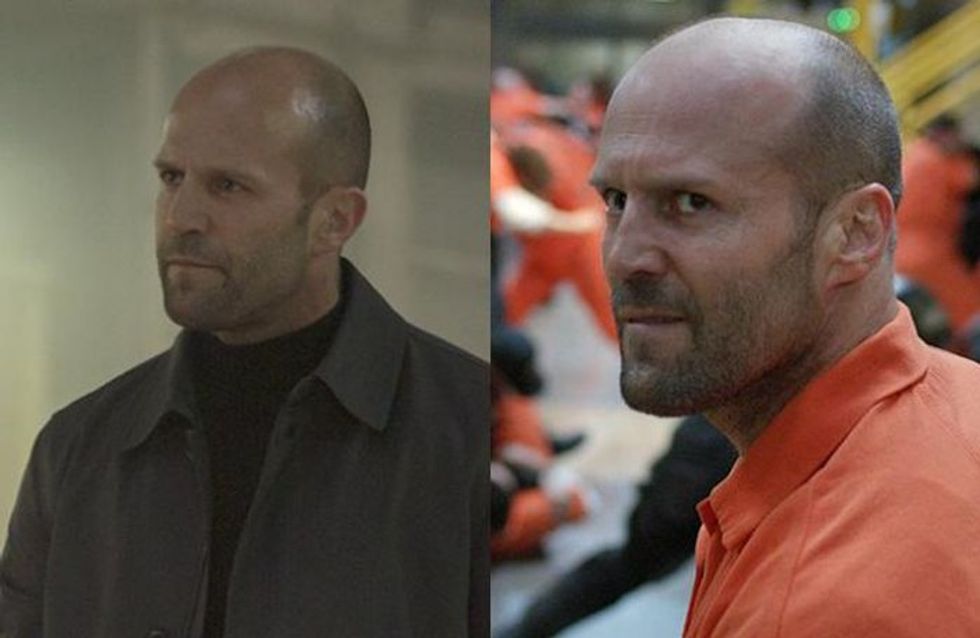 Like almost all of the
Fast and Furious
cast, Jason just hasn't aged. His character, Deckard Shaw, made his first appearance in
Fast & Furious 6, 
and has since become an iconic part of the franchise.
All recapped?
Good. Because people are excited about Fast & Furious 9.
It was scheduled to be released in May 2020.
via: IMDB
Universal confirmed the new date after pushing back the original release date by a whole year. But, hey, good things come to those who wait, right?
The other Fast & Furious titles have been monumental successes.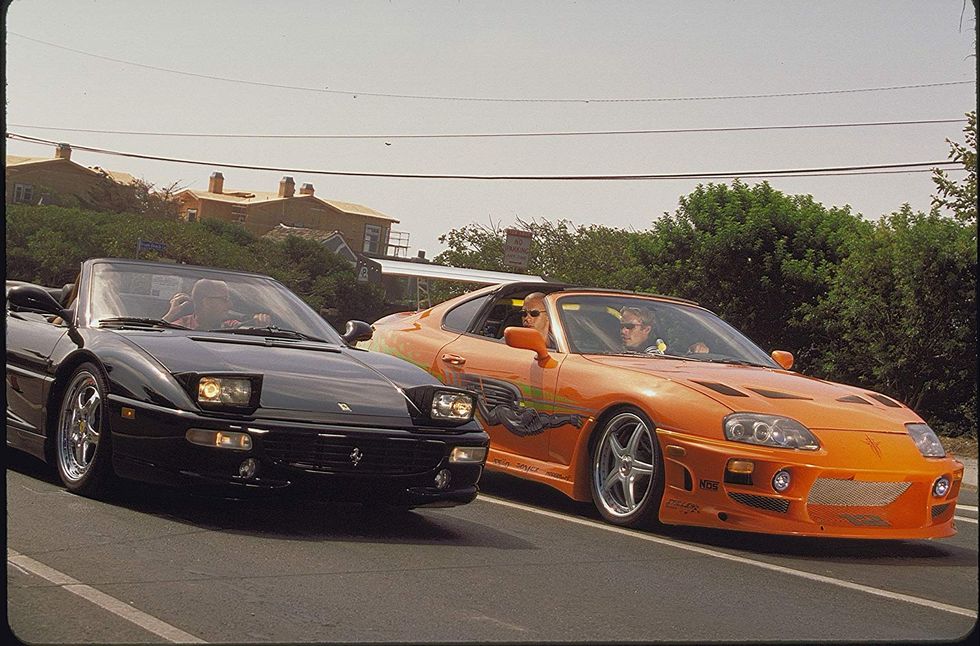 Fast & Furious
is Universal Picture's largest grossing franchise of all time and currently ranks as the 9th highest grossing franchise in the world. Put together, the movies have a combined gross sum of $5.1 billion in the international box office.
So people were obviously very excited.
With the past movies being so damn good, Fast fans were understandably thrilled when the filming for the 9th installment officially began.
Vin Diesel teased fans with a sneak preview...
Oh, stop it, Vin! Posting on his Instagram account, Vin shared a video of himself and co-star, Michelle Rodriguez, on the never-seen-before set of Fast & Furious 9 (which, by the way, doesn't have a set title yet...).
The video brought back a lot of memories for fans.
Other cast members were quick to share their excitement...
Day one of shooting Fast and Furious 9 today... The team is back together 👨🏼‍🦲👩🏻👨🏿‍🦲🙋🏻‍♀️👨🏾‍💻👩🏽‍💻

— Nathalie Emmanuel (@Nathalie Emmanuel)1561363313.0
Nathalie Emmanuel, who was cast the role of computer hacker, Ramsey, in
Furious 7
,  also took to social media to express her glee at being back with the other cast members.
Though Rodriguez's presence was perhaps the most exciting part.
Her 2017 Instagram post went viral...
The Fate of the Furious, with a hint that she may quit future movies unless more women are recognized and involved in the movies, and more diversity is included in the cast. She wrote, "F8 is out digitally today, I hope they decide to show some love to the women of the franchise on the next one. Or I just might have to say goodbye to a loved franchise."
Fast & Furious is obviously becoming more inclusive to women.
Thank god for that. No matter how successful Fast & Furious has been, it has undeniably fallen into the trap of having a heavily male-dominated audience and has been guilty in the past of over sexualizing its female characters. A female writer was brought on board and, thankfully, Letty's return has been secured.
But now fans of the franchise have been hit by some sad news.
Universal has officially pushed back the release date of the upcoming film for a full year.
This means it won't hit screens until 2021.
And the reason? The current coronavirus pandemic.
The entertainment industry has been massively hit.
Several other movies, including A Quiet Place Part II, have been delayed because of the virus.
Many large scale events have also been shut down.
But after Vin Diesel promised Fast & Furious 9 wouldn't be affected, he's had to break his promise.
Here's the full statement.
"To our family of Fast fans everywhere, We feel all the love and the anticipation you have for the next chapter in our saga. That's why it's especially tough to let you know that we have to move the release date of the film. It's become clear that it won't be possible for all of our fans around the world to see the film this May. We are moving the global release date to April 2021, with North America opening on April 2. While we know there is disappointment in having to wait a little while longer, this move is made with the safety of everyone as our foremost consideration. Moving will allow our global family to experience our new chapter together. We'll see you next spring." Want to learn more about the current pandemic? Scroll on for the latest on Tom Hanks's diagnosis.