Nobody likes diets, let's face it. Once you've had a taste of a double-decker cheeseburger, it's hard to munch on a Cesar salad and feel anything but sadness.
It's probably the worst feeling in the world, not to be dramatic. One chonky bear feels the same after he's been put on a restrictive diet to help him lose the pounds... one hundred pounds to be exact.
Keep scrolling to read more...
Diet's aren't fun.
Especially when everyone around you is eating what they want.
Sometimes cake is the only option.
Unfortunately, when cake becomes the everyday option, that's when things get out of hand.
It might not feel the best.
But after you start to make progress, everything starts to get a little easier.
Diets aren't for everyone.
When there are endless food options right at your fingertips, it's difficult to have the will power to say no.
It's all in the mind.
Even writing this, I'm thinking about Chick-fil-A's waffle potato fries.
This bear feels your pain.
Dillan the "big fat bear" was rescued from The Wild Animal Sanctuary in Colorado. Scroll to the end to watch the video...
The poor guy was immediately put on a diet.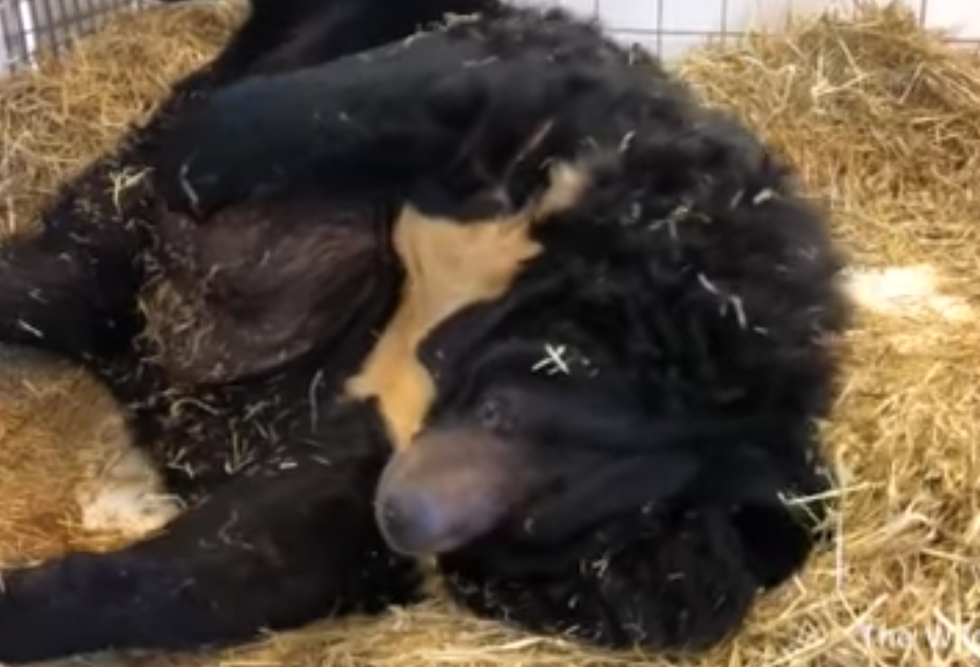 via: Facebook
When they found him, he was twice the size he should have been.
The large bear was rescued in January this year.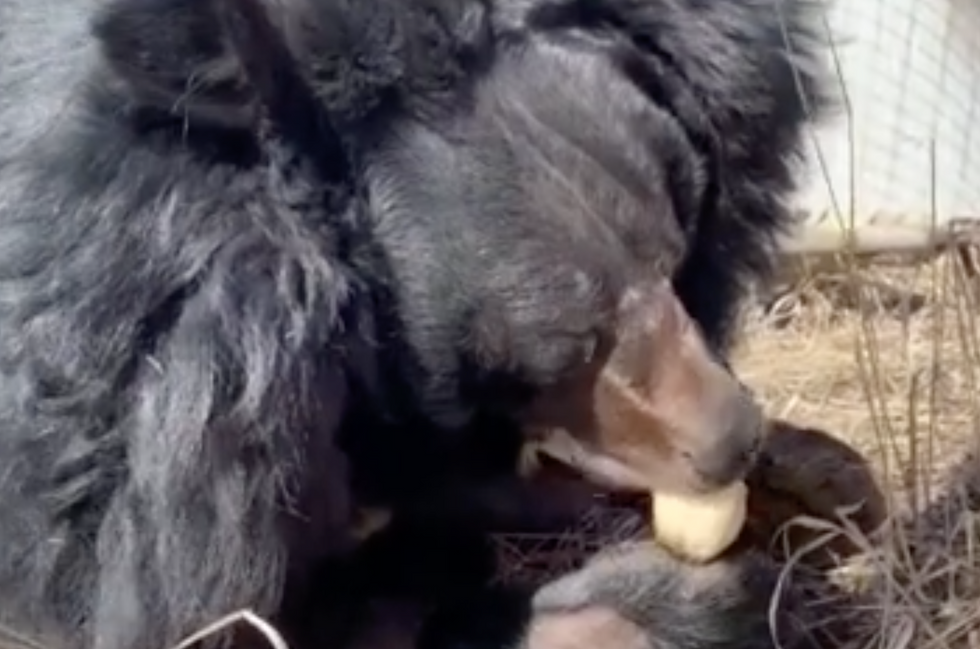 via: Facebook
Before being moved, he had known nothing but the small concrete pen he was confined to.
He spent all his life there.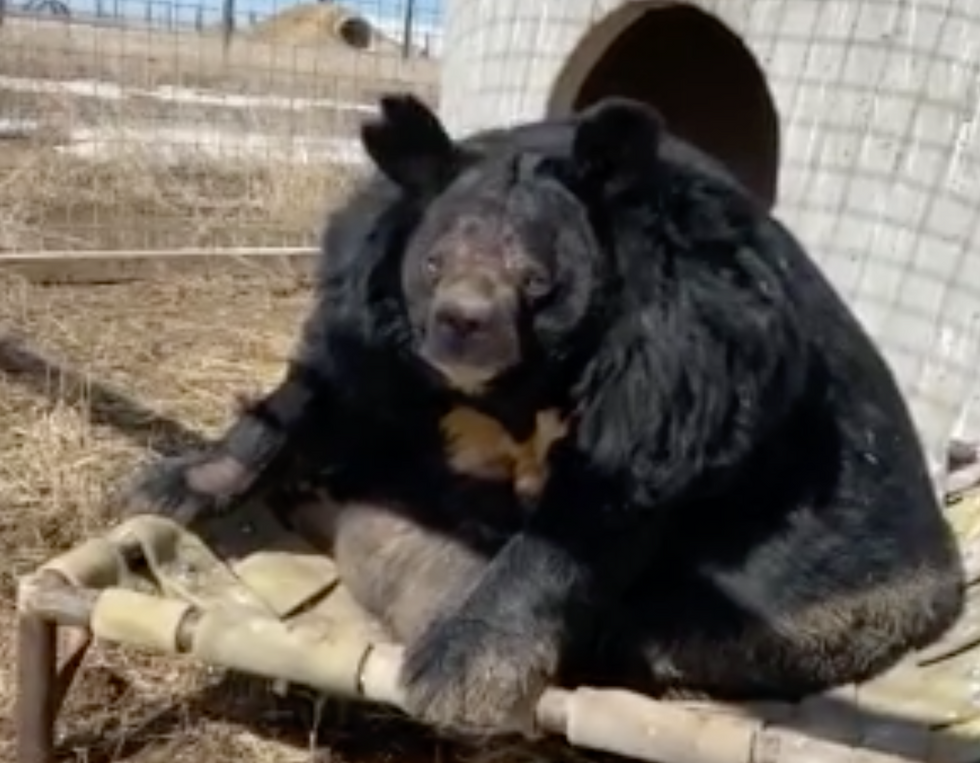 via: Facebook
At the Pennsylvania roadside zoo, he quickly gained weight.
He had no space to move around.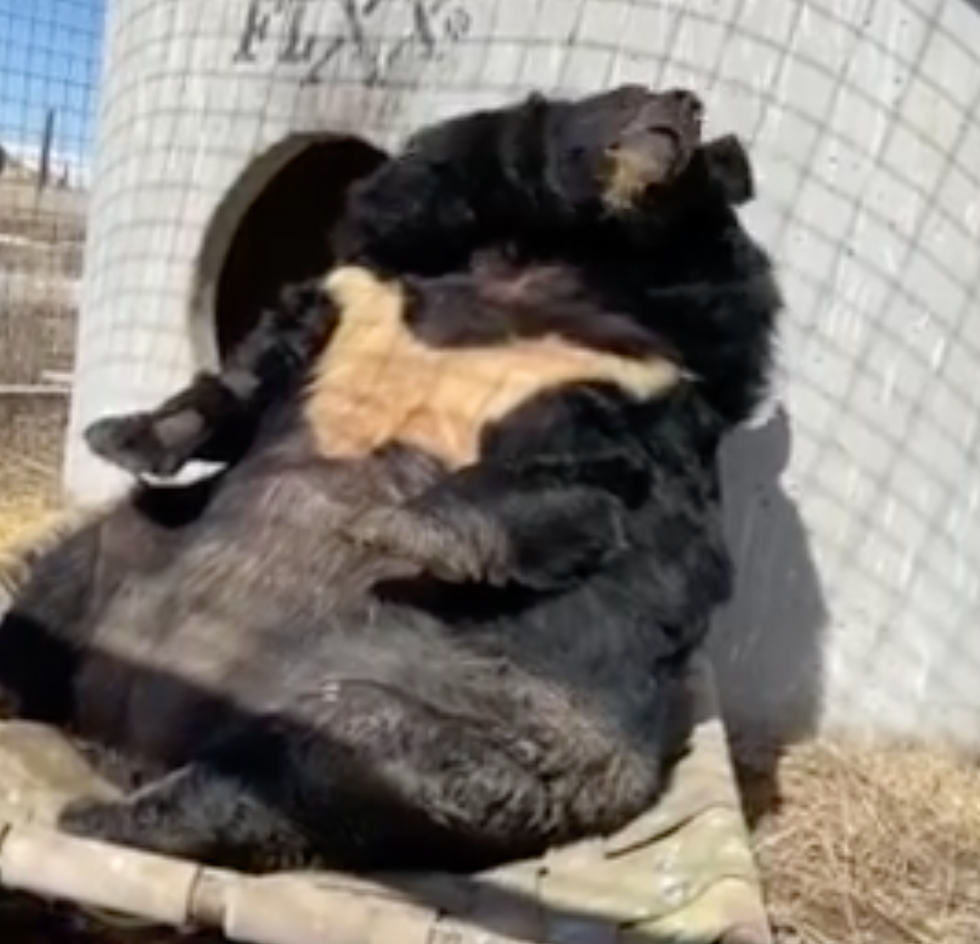 via: Facebook
Let alone exercise. This started to take a toll on Dillan's health.
The extra weight made it difficult for him to walk.
It also caused him to have problems with his ankles and feet.
Kent Drotar is public relations director at the sanctuary.
He said: "He's literally 100 pounds overweight. His belly hangs to the ground." Now that's a chonky boi.
Dillan isn't overly enthusiastic about his new diet.
He's been given fresh fruit and veg to help combat his extra weight. As much as he hates it, his rescuers are determined to help him on his weight loss journey.
He's given exercise a big no.
Instead, Dillan is chilling. He's making the most of his luxury space, which is more than he could do at his old home, due to a shooting range being right next door.
The move has done Dillan the world of good.
He no longer shows signs of stress. Kent said: "He just seems to enjoy the peace and quiet and in a very relaxed way slumbers off and on throughout the day. He has fallen in love with the fire hose hammocks that we use for our animals."
It's only getting better...
Dillan is about to move to an even bigger home, and even get a friend! The large multi-acre habitat will be his new luxury accommodation, with rescue bear Lilly. Hopefully, the new move will give Dillan the kick start he needs to lose weight. It's not just Dillan that needs to shift some weight, keep scrolling to see some more chonky animals...