There are a lot of body transformations out there, but this one is extraordinary.
It only took six months for 39-year-old antiques dealer and father of three Jeremiah Peterson to completely transform his body — and his life — from top to bottom.
His story is one of extreme determination and commitment to bettering himself not only for his own good but for the good of his family.
Jeremiah Peterson has always wanted to be the best father he can to his three kids.
Peterson decided he needed to make a huge change when he returned from a backpacking trip with his kids.
This prompted Peterson to commit once and for all to a healthier lifestyle. He adopted a strict keto diet and started exercising every day.
And the changes are extraordinary.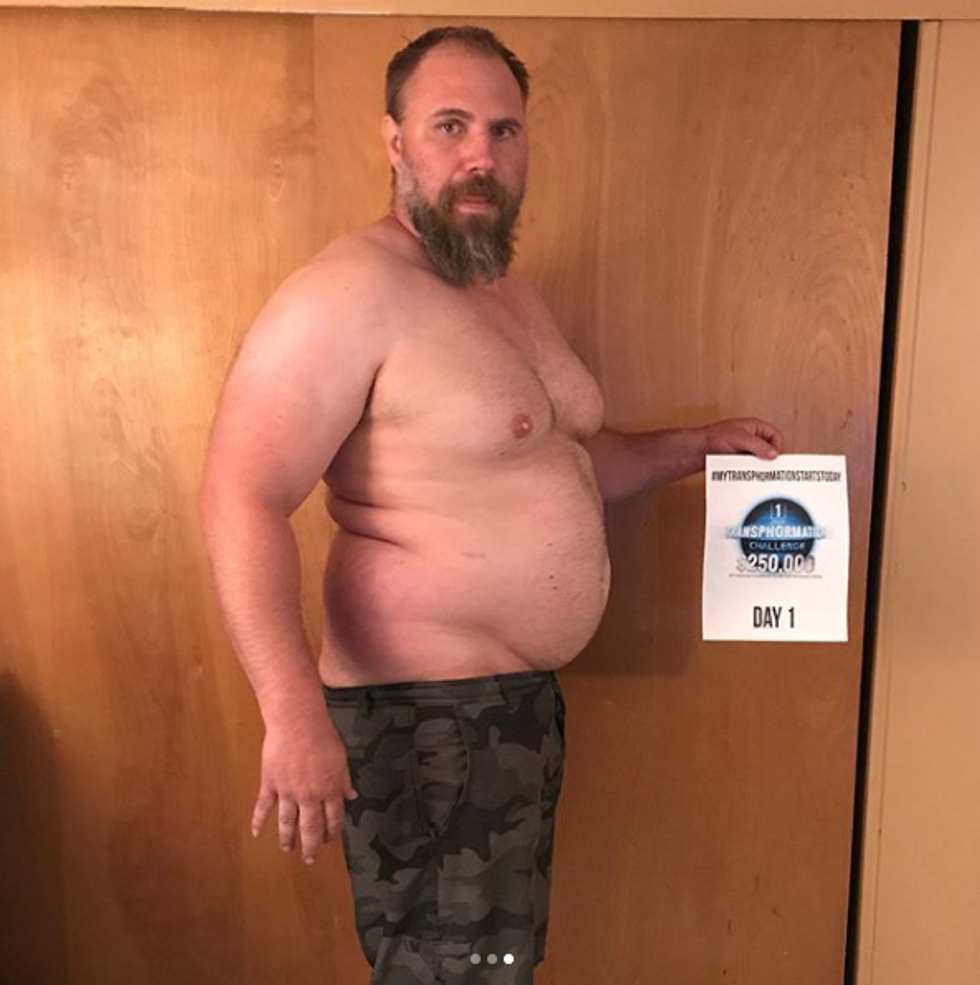 via: Instagram
Since August, Peterson has lost 82 pounds and gained a whole bunch of muscle. He looks like a completely different person.
"Don't be afraid of it, don't hide from it. Stare your fat ass in the face and choose who is going to win," he wrote.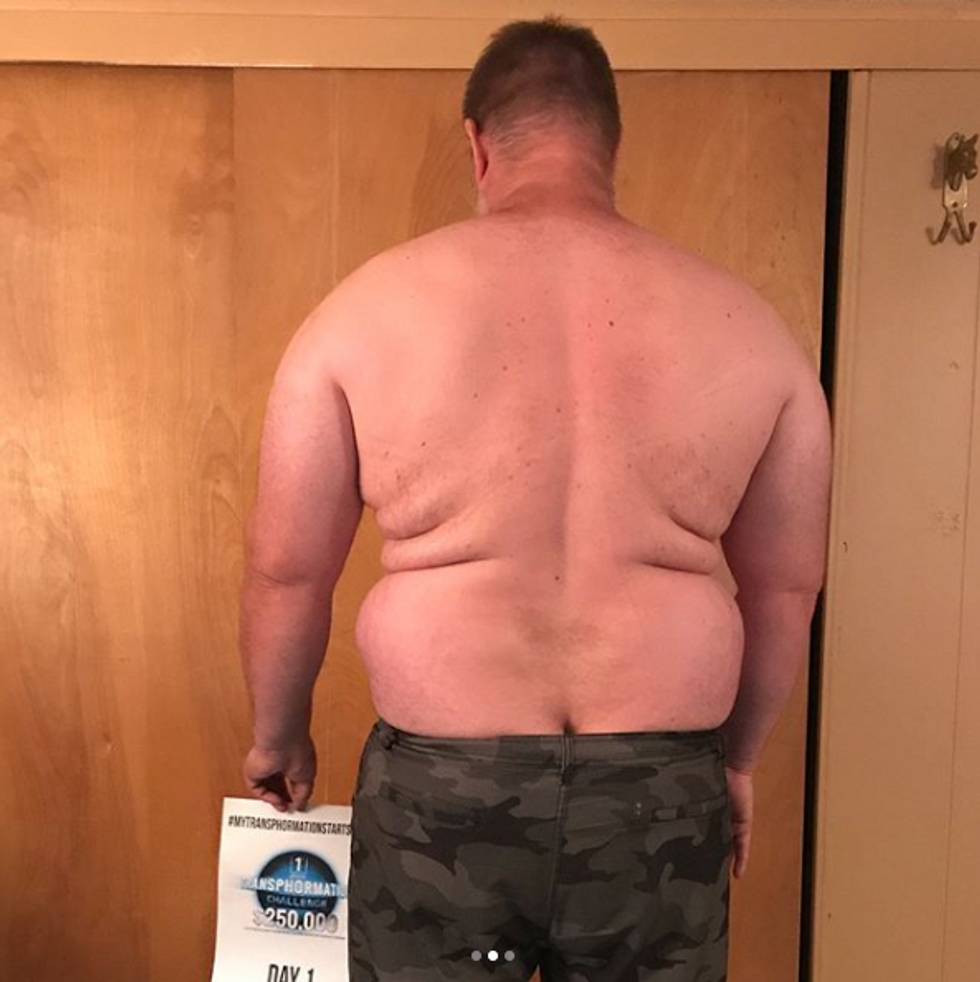 via: Instagram
And that's exactly what he did. Wait until you see what he looks like now...
This photo was taken a mere 31 days into Peterson's new plan.

But he was not about to stop there. And now, a total of 82 pounds later, he has made a mind-blowing transformation.
Look at this muscular man!
Daily Mail
. "Since going from fat to lean it's made everything better, my hair and skin look healthier, you can see my jawline instead of chubby cheeks, and I have abs."

Now, Peterson is able to run up those hiking trails with his kids without stopping. When asked how he managed to not only lose so much weight but turn into a sculpted fitness wonder, he said, "The honest to God answer is I did the work!"
He hiked and worked out up to three hours per day and stuck to his diet, no exceptions.

And his hard work has totally paid off. "I'm really proud of my stomach," he told the Daily Mail. "My belly used to be a real beer gut but it's going down and even my waist is slimming down too."
It's the difference between looking like a dad and a son," he continued.

"My transformation happened so fast because I did the workout program every day without any time off, which helped cut the fat so quickly."
It's not easy to maintain the motivation to do the work.
"Each day that we are not living to our fullest potential is a waste of the precious time that we are allotted," Peterson wrote on his Instagram.