On Saturday, August 12, White Supremacists from across the nation gathered in Charlottesville, VA. The "Unite the Right" rally was organized as a response to the city's decision to remove traces of its links to the Confederacy and recent plans to remove a statue of Confederate Gen. Robert E. Lee.
Violence between protesters and counter-protesters erupted, resulting in one death and 19 injuries. Since photos of the rally have surfaced, social media sleuths have been working to identify those in attendance, with many students and co-workers voicing their horrified reaction to their actions.
One of the most surprising responses was from Pearce Tefft, who recognized one such attendee immediately: His son.
This is Peter Tefft.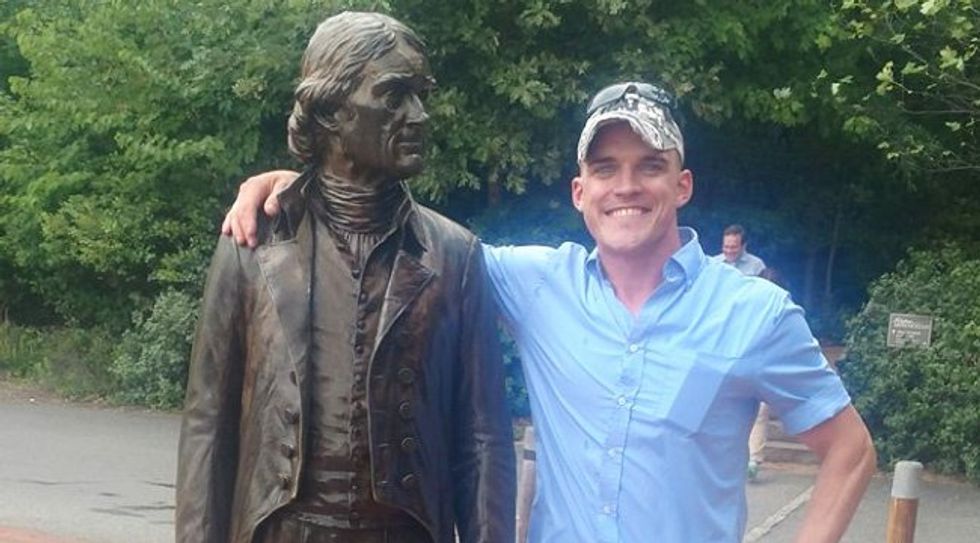 via: Twitter
If his face looks familiar, you've probably seen it popping up on your newsfeed as one of the "Alt-Right" protesters in Saturday's "Unite the Right" rally.
After seeing the footage of Saturday's tragedy, one man felt the need to take action.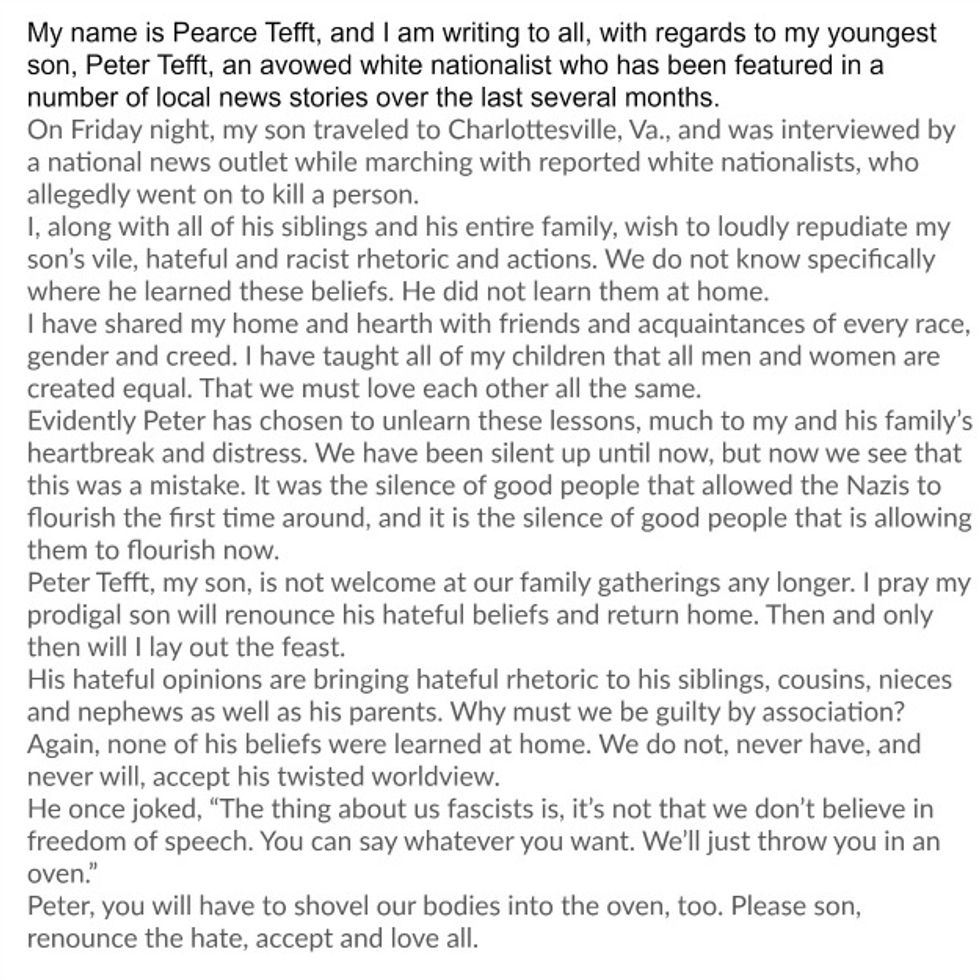 via: 22 Words
Pearce Tefft, Peter's father, penned this powerful open letter that has been making the rounds on social media.
The letter appeared on the North Dakota-Minnesota news site Inforum, and the online reaction has been huge.
The surprising letter proves that not all hate is passed down through families.
This user pointed out a chilling connection.
Peter's post spoke about "militant communists" and about teaching "the Left a lesson or two."
Many commented on how difficult to must have been for Pearce to write this letter.
The decision to cut ties with Tefft was clearly not a decision that his family made lightly.
The bravery of the act did not go unnoticed.
Tefft's hateful views have clearly been affecting his family for years, and now have been causing them undue harassment by association.
This user applauded Pearce for speaking out about such a sensitive subject.
For the Tefft family, this issue literally "hits home."
When it comes to our loved ones, it can be easier to try to justify or rationalize away their actions.
While nothing can take away the heinous events of Saturday, seeing more letters like this would help to shed some light during such a dark time.