An adventurous family has gone viral this week for their somewhat unconventional family outing…
Is it a trip to the beach? A walk through the forest? Or a simple drive out to the countryside?

Whatever it is, we can all agree that everyone's family adventures tend to follow a similar narrative…
Because let's be real here – children are needy, so most of our vacations can't be too adventurous.

They're always hungry, they're always tired…
And they're always bored. So how can we parents be expected to haul them halfway up a mountain for an adventurous sunrise mission?

And they don't allow their youngsters to get in the way of their mountain-climbing dreams – instead, they bring them along for the journey.

This adventurous couple, from Cumbria, England, recently gained viral attention after they shared photos from their somewhat unconventional family outings.

And together, they have embarked upon many ambitious – and sometimes dangerous – exhibitions.

Their mountaintop adventures only became more audacious.

Including a huge skiing trip in France where the children, both aged 7 and 3, skiied down completely unsupported and unassisted from the top of Les Grandes Platiers.

Evidently, Leo and Jessica didn't let having children get in the way of their shared love for climbing, as they simply brought their kids along with them.

And, thanks to this, they have developed their own love for the activity themselves.

And, this week, their children broke a record on their latest family climb.

Where they embarked upon an outlandish exhibition to conquer Piz Badile.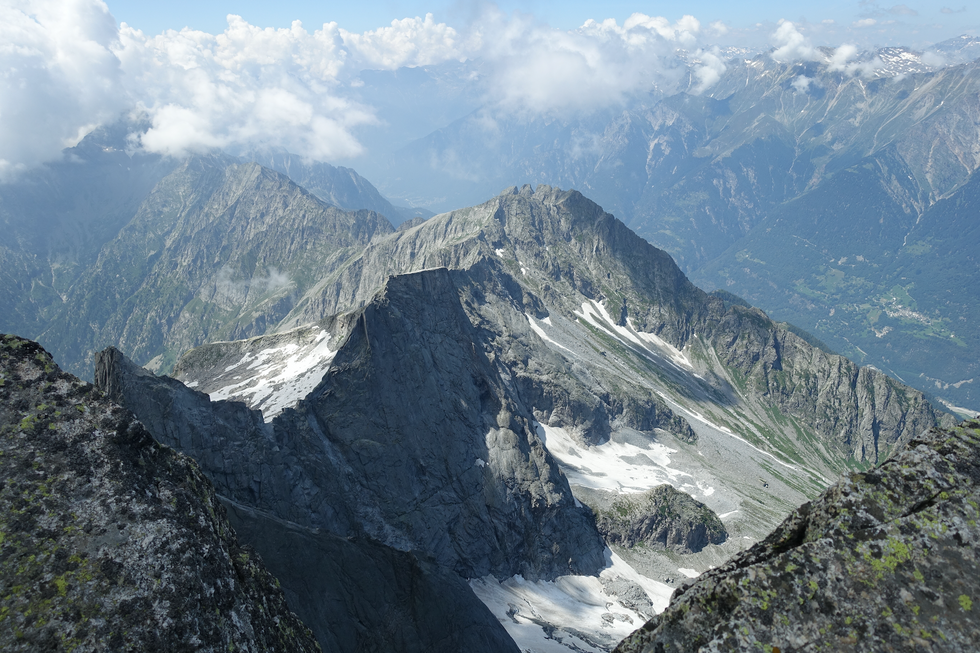 The mountain, which borders Switzerland and Italy, stands at around 11,000 feet, with the descend having proven to be deadly in the past – In 2004, 2 British climbers fell to their deaths.

The Houldings felt up to the challenge and, as a family, they managed to both reach the summit and descend back down safely. They began their climb on July 25th and took their time completing the route – spending one night in an alpine hut and another 2 in bivouacs.

It was a huge achievement.
Speaking from Bregaglia, Switzerland, Leo told local media: "It's a super classic route, the best of its grade in the world. What was exceptional was we did it with our 7-year-old-daughter Freya and our 3-year-old son Jackson."

While Jackson was carried by Jessica. "My wife Jess carried Jackson on her back, who weighs about fifteen kilograms. I carried all the camping equipment and food which weighed a bit more."


"Every summer the kids are bigger and more capable than the past year. It's a walk in the park for me, that's why I went up with the kids – if needs be I could have carried them up on my own one at a time."


"Having your own children there, I was conscious that we were on a big adventure together but I never felt that we were in an unacceptable position and I never thought we were out of our depth."

Well, Freya noted how she "found it really fun and really scary. I'm very proud," while little Jackson said: "It was really good, I enjoyed the bit I climbed on my own and the Haribo sweets."

"Now we're on our way to a multi-day trek across the highest mountains of Montenegro but it won't be as demanding as the Piz Badile." However, not everyone finds mountaineering so easy. Keep scrolling to read about the huge dog that had to be rescued from the summit of a mountain…