Guests at London's annual Winter Wonderland spectacle were left horrified this weekend after a female acrobat fell from her harness, ultimately plummeting over thirty-foot to the ground.
Keep scrolling for the full story...
Every year, the infamous Winter Wonderland descends upon London.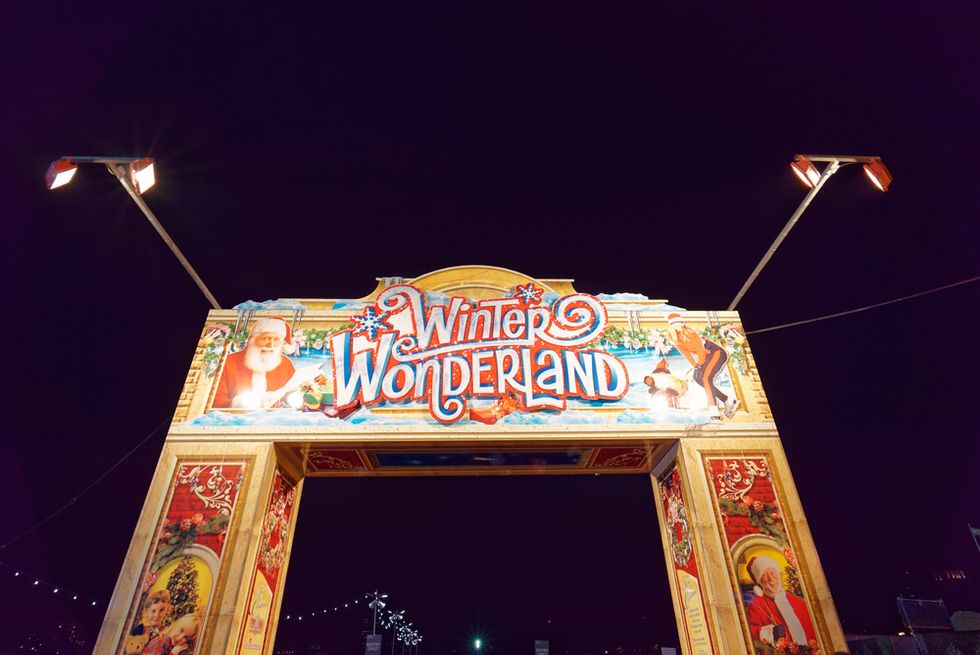 via: Shutterstock
Each November, the Winter Wonderland event lands in London's Hyde Park, where it resides right up until Christmas.
Winter Wonderland is a tremendous spectacle every year...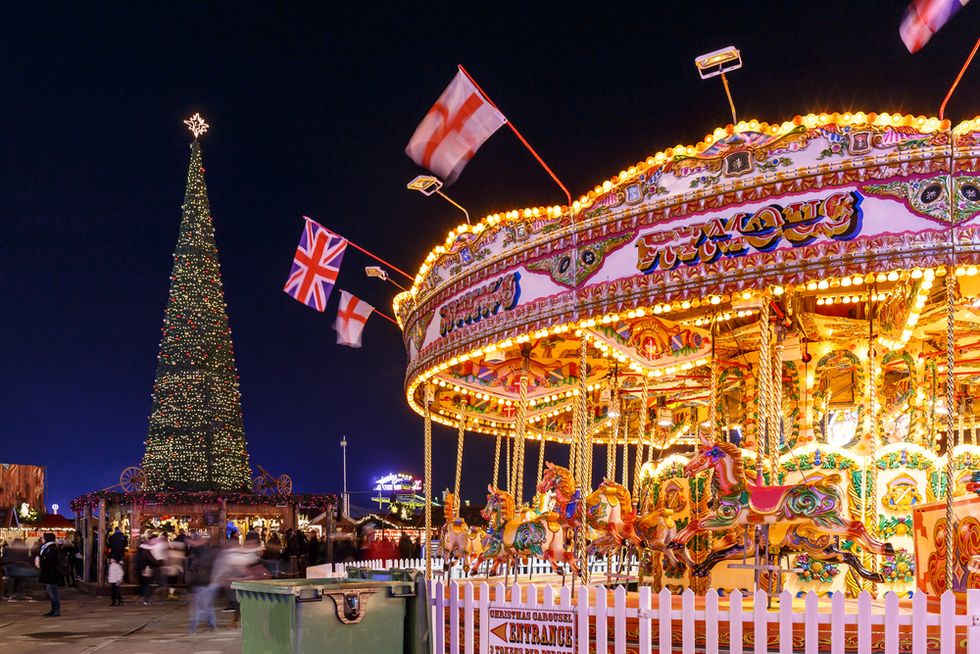 via: Shutterstock
And features a variety of activities such as ice-skating, rollercoasters, and various fun-fair style amusements.
And then there's the food and drink...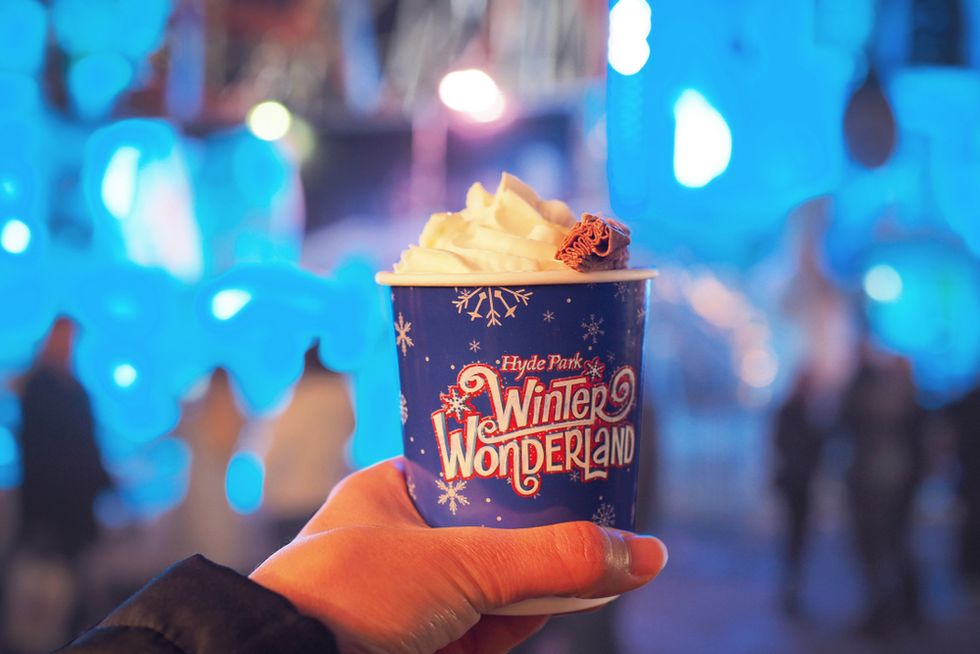 via: Shutterstock
As well as wobbling on ice skates and throwing up on rollercoasters, guests can enjoy a spot of mulled wine or a couple of Bavarian beers while they join in with the festive atmosphere.
But the main attraction that gets people talking?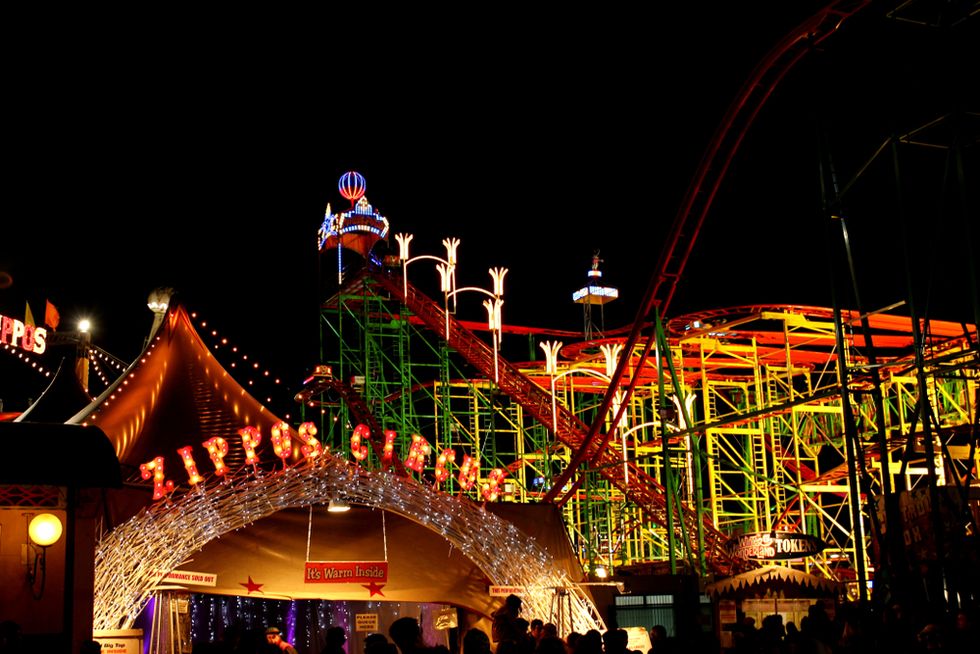 via: Shutterstock
The Zippo's Christmas Circus Show.
Zippos Circus is one of the U.K's largest circus shows.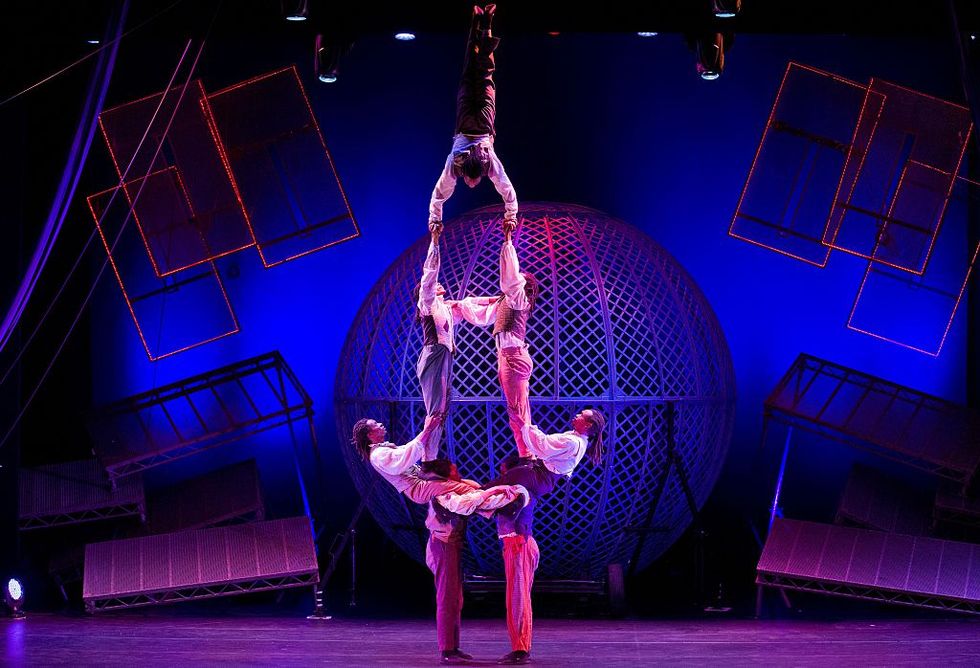 via: Getty
Zippos has been entertaining families all over the country for over thirty years, and now holds a resident spot at the Winter Wonderland event.
The show offers traditional circus fun for all the family...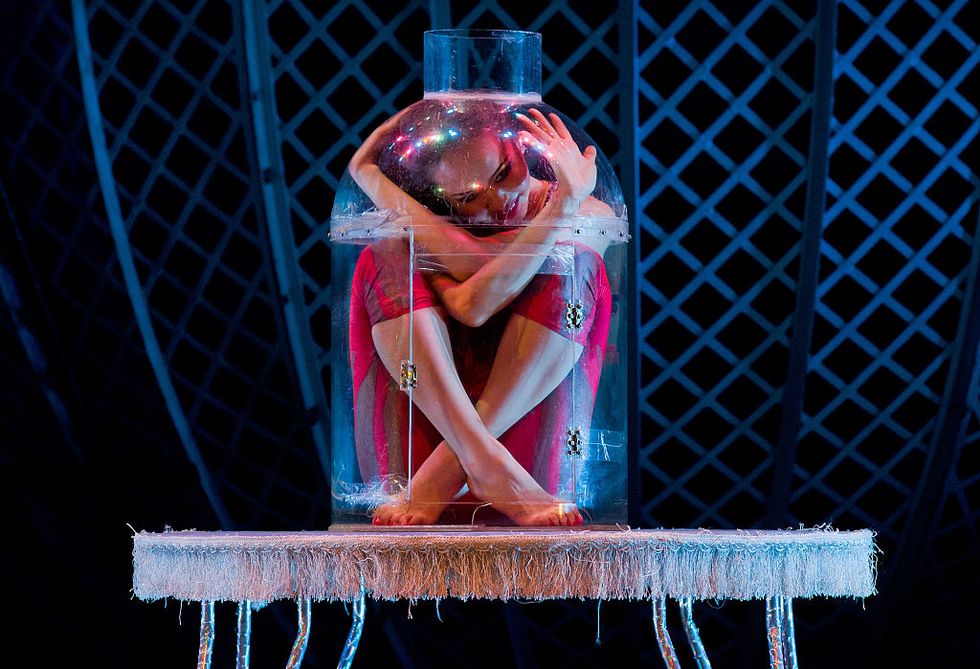 via: Getty
And includes a cast of various different performers, including clowns, body contortionists, stunt motorcyclists, and acrobatic performers.
Some of the stunts are pretty daring...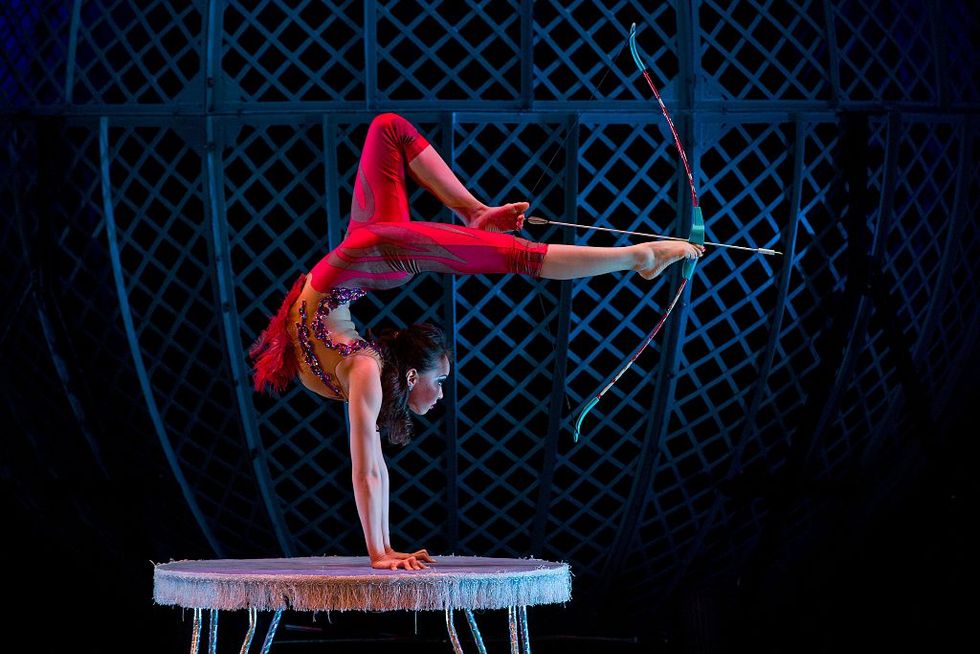 via: Getty
And involves the performers risking their health and safety on a next-to-regular basis while they perform.
So, as expected, these things always carry with them major risks.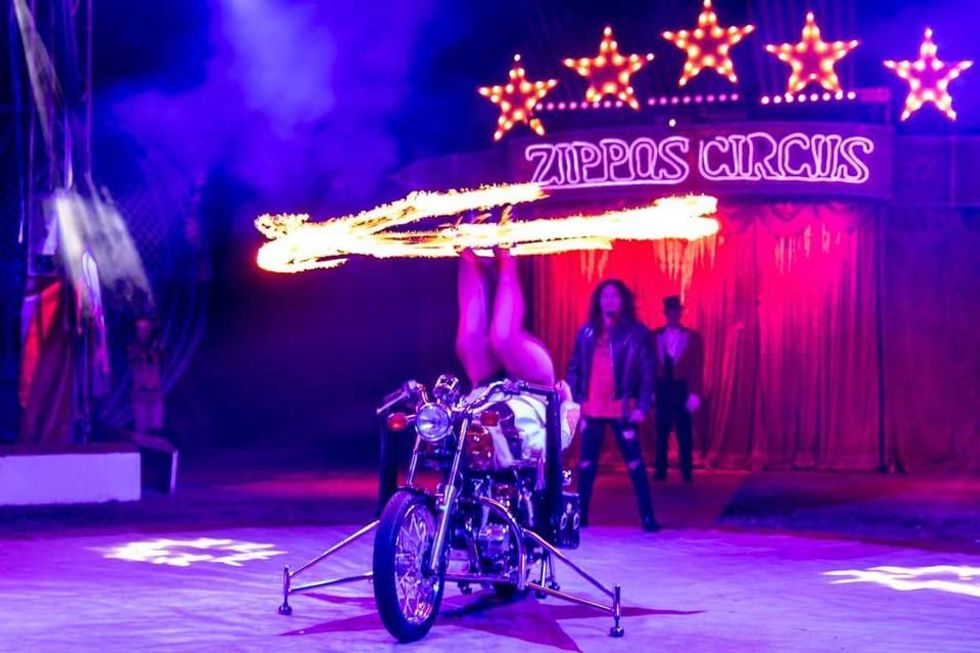 via: Facebook
Circus acrobats are often suspended many feet above the ground, and always bring on the risk of seriously injuring themselves with some of their stunts.
And, this weekend, one of Zippo's female acrobats suffered a horrifying accident.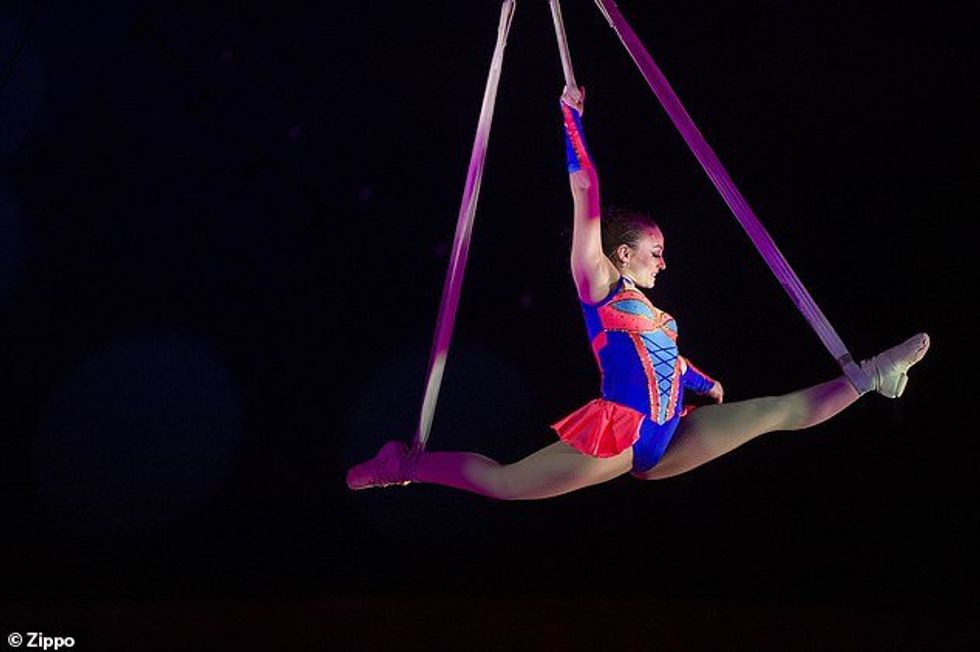 Jackie Armstrong, thirty-five and a mom of one, was performing at the Winter Wonderland show in front of hundreds of people.
Jackie is a veteran member of the Zippo's Circus team...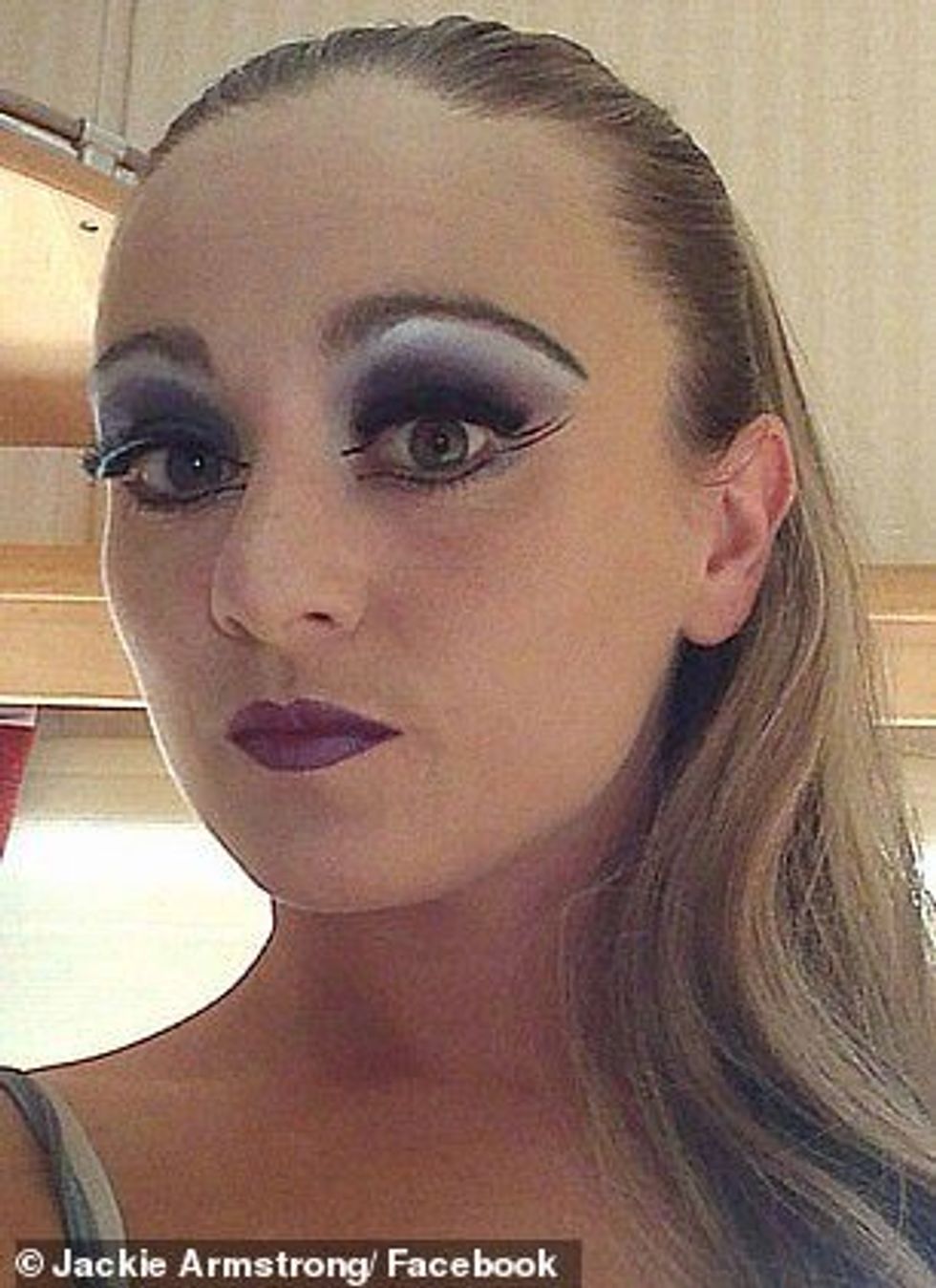 She graduated from Christchurch University in Canterbury with a degree in theater studies before joining Zippos as an aerialist.
Her work is her life.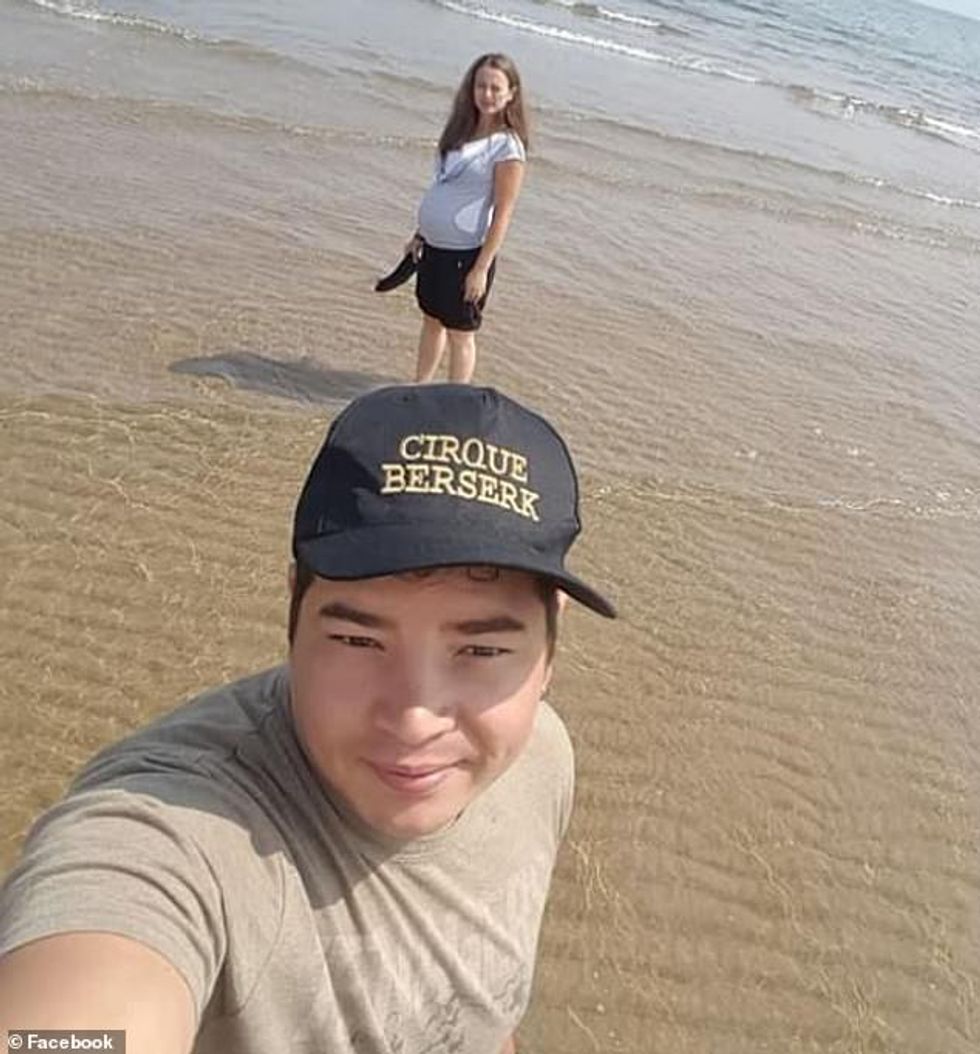 And she even met her fiance, Valter Jonas, through the circus after he joined the team in 2011 as a motorcycle stunt rider.
However, disaster struck over the weekend.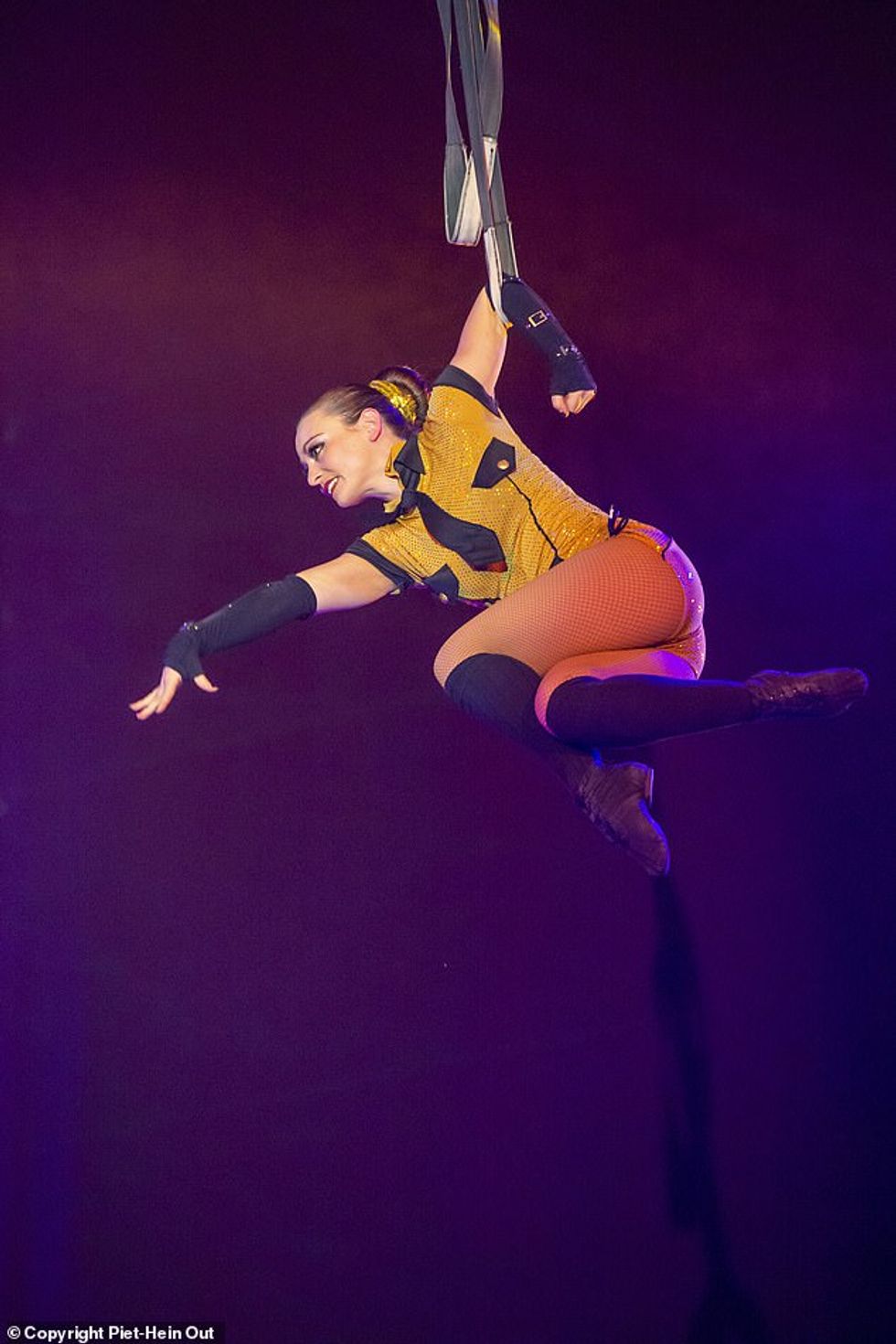 While she was suspended thirty feet in the air, Jackie somehow came away from her safety harness.
It is believed that her foot slipped out.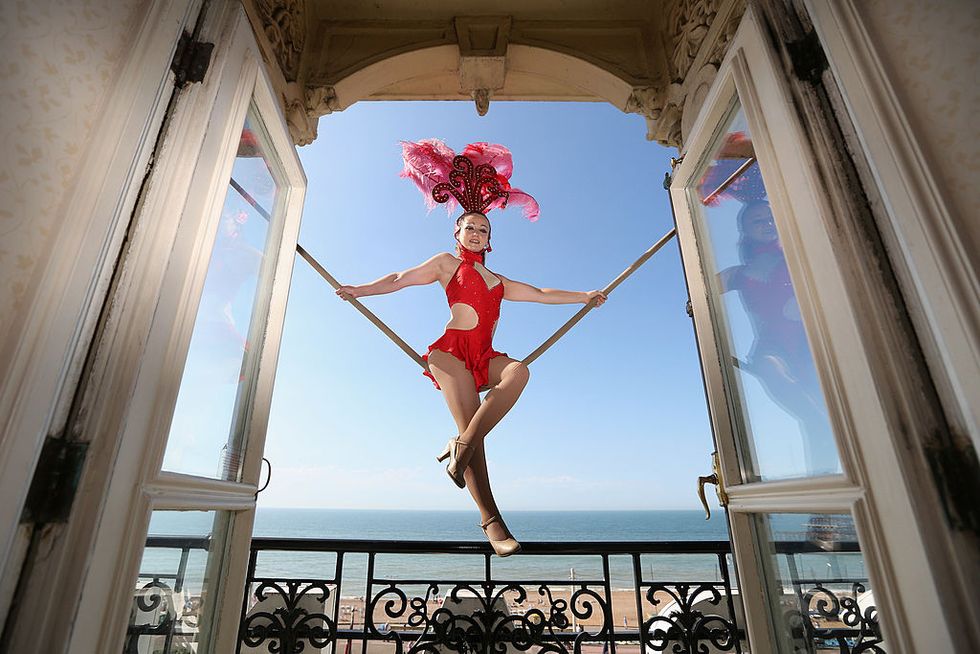 via: Getty
And, as a result, she plummeted to the ground in front of the hundreds of horrified onlookers.
Concern only grew...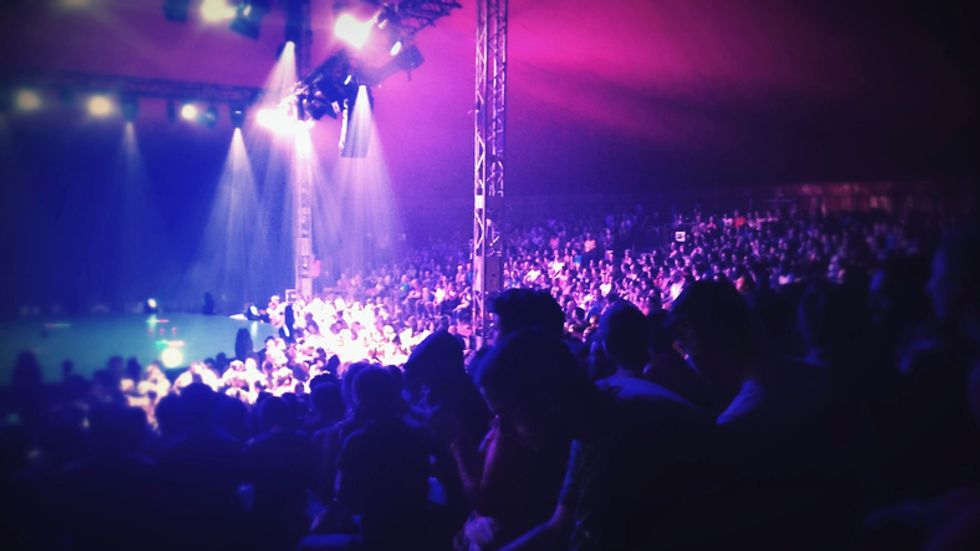 via: Getty
Because, once she had landed onto the ground, Jackie remained motionless, seemingly unable to move.
The audience was immediately evacuated after Jackie's incident...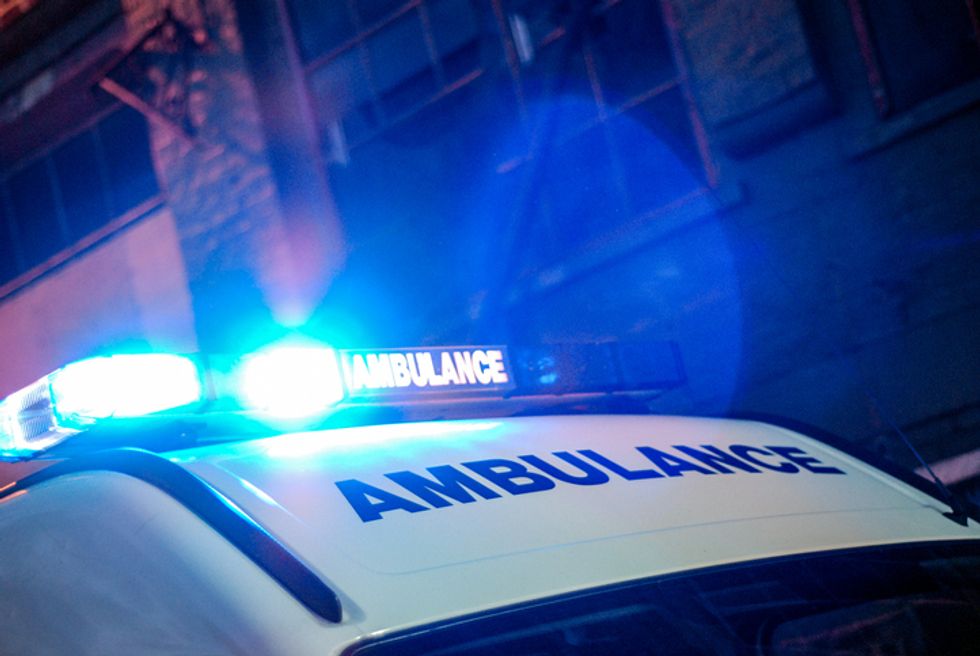 via: Getty
And paramedics were quick to attend the scene. An audience member
recalled
the moment she fell, "She was yelping in agony, it was traumatic as she bounced as she hit the floor. There was an announcement after a minute or two to all leave."
Zippos Circus has claimed that she only fell twelve-foot...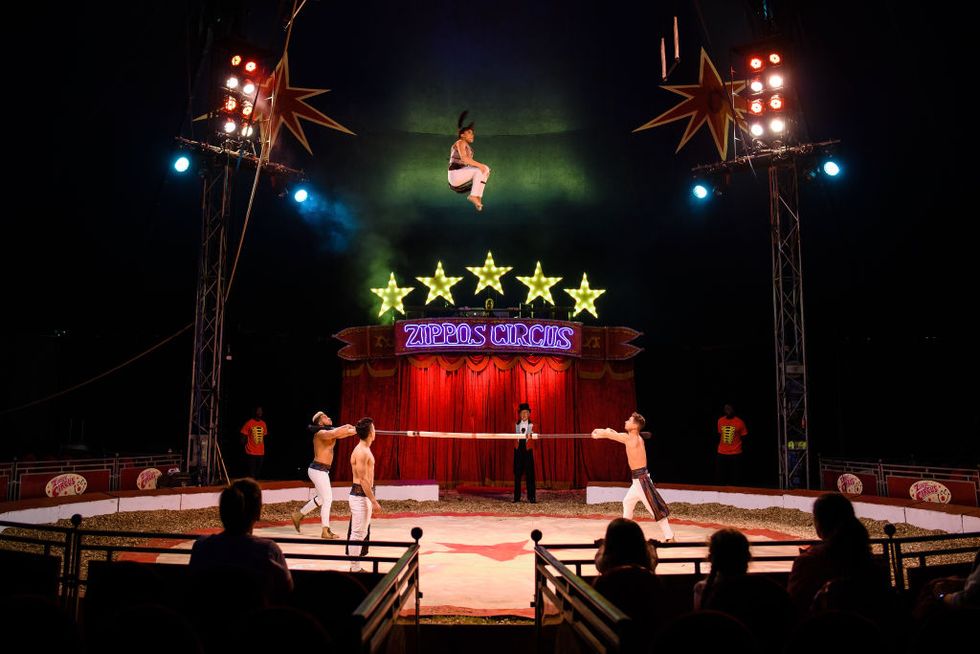 via: Getty
But witnesses say otherwise, claiming that she fell from a much higher height. "The lady had one foot in the loop with no actual harness and her foot slipped out and she fell to the floor diagonally. Kids were on the front row and there were people screaming."
The circus has now addressed the incident.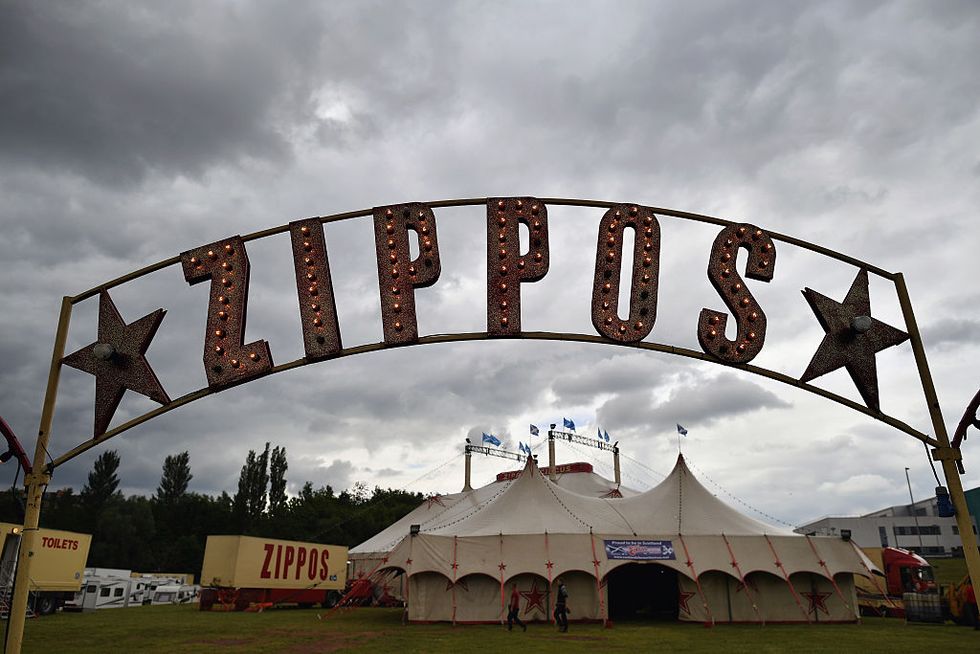 via: Getty
A spokesman for Zippos said: "The female British artist, Jackie Armstrong, performs an aerial act and is a highly experienced circus artist with 10 years in the ring. Jackie was immediately attended to on the scene by first aiders and an ambulance called."
They clarified that their employee was immediately taken to the hospital.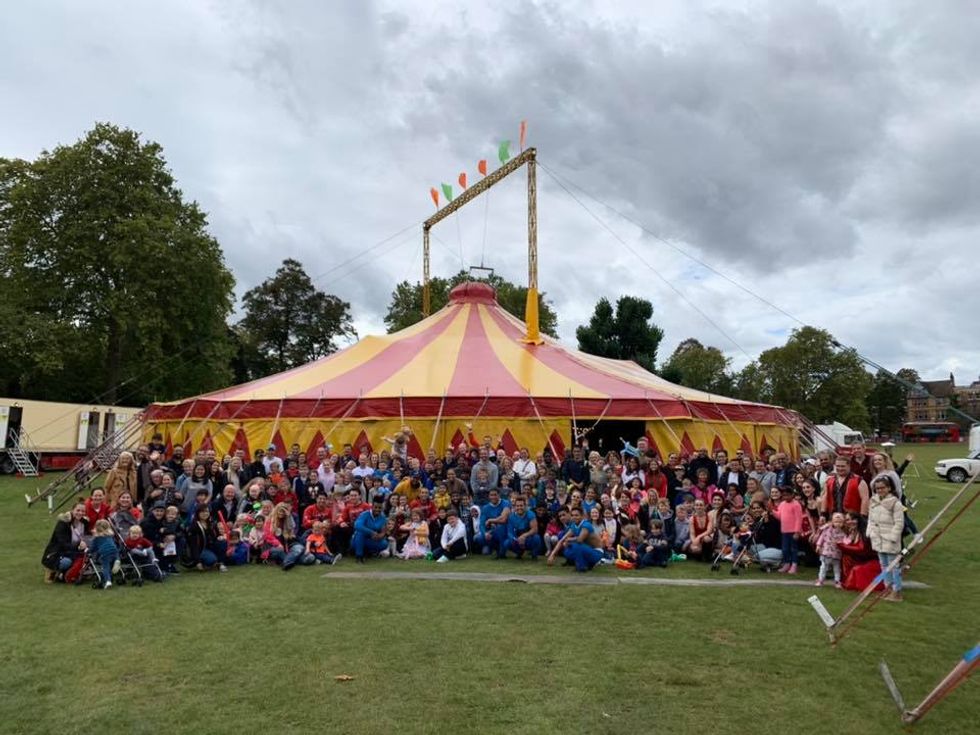 via: Facebook
But gave no update on her current condition or the extent of her injuries. "She was taken to hospital by ambulance and further information on the nature of her injuries is awaited. Immediately following the incident, audience members were asked to leave the Big Top and offered tickets for the next performance that evening."
The Circus' Founder and Director, Martin Burton, also spoke out regarding the incident.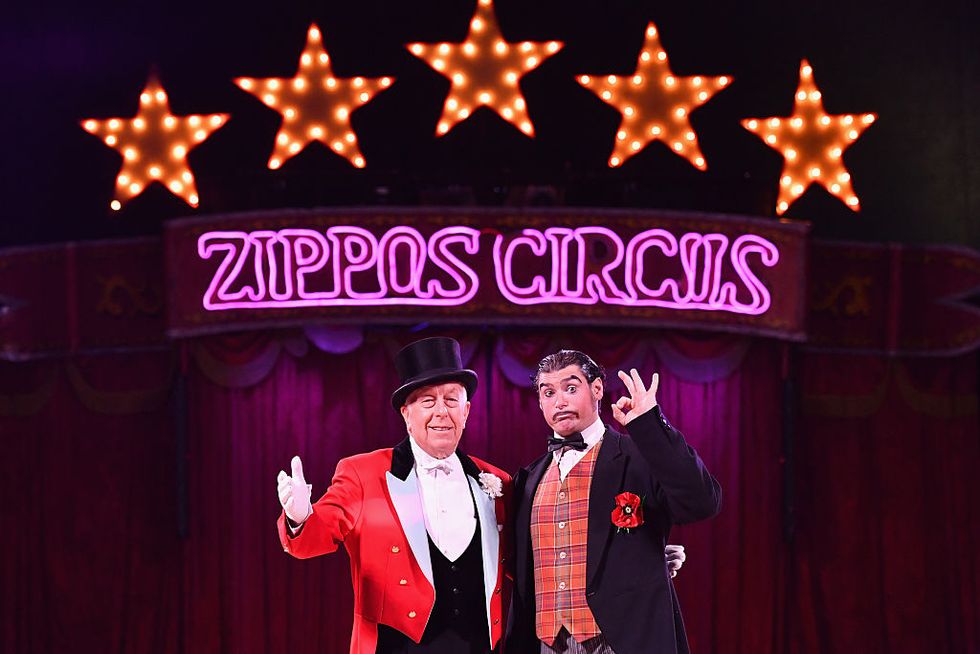 via: Getty
"Jackie is a very experienced artist whom we value dearly as part of our circus family." He told the
MailOnline. 
But he also couldn't comment on the extent of her injuries.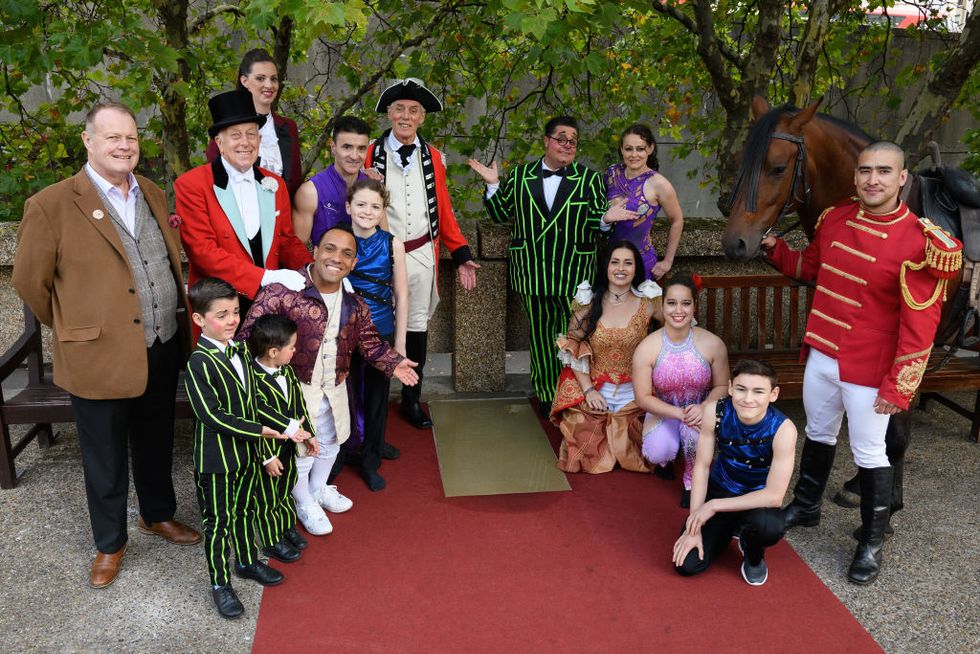 "Clearly we are concerned and offering her and her family our full support and sympathy at this time. But at this stage, we cannot comment further as we have no information on any injuries she may have sustained." We wish Jackie a speedy recovery. For more in the dangerous world of gymnastics, keep scrolling...