America's female athletes have led the U.S. to win the most medals and gold medals overall, as the Tokyo Olympic Games come to a close.
American female competitors have collectively won sixty-six of the total 113 medals won by Team USA, which is an incredible feat.
According to an analysis by reporters for USA Today and NBC, that achievement shows that women's sports in America continue to grow and become increasingly recognized.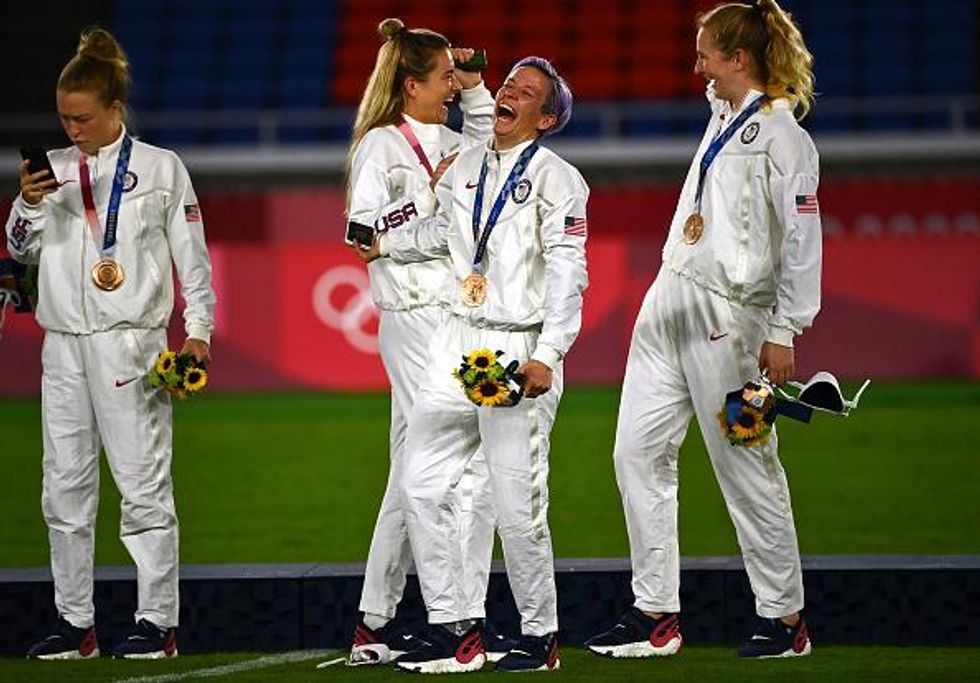 "I think it was awesome. I think the women showed up," Allyson Felix told PEOPLE on Saturday as she spoke with reporters after winning her eleventh track and field medal.

"I think we've been showing up on the track [and] off the track in all of the ways," Felix said. "So to me, I loved it. I love seeing it."
The motivation for Felix came when she saw more women competing alongside her.
"Sitting back and watching each woman perform, it was inspiring — it was like, okay, who's up next then? Kind of like a buzz," she told PEOPLE. "So it was really, really cool."
USA Today states that the number of women competing in the Olympics has been increasing for years…
"Fundamentally, access to women's sport in our country is catching up to the elite levels and we're blessed that we've seen progress," Sarah Hirshland, CEO of the U.S. Olympic and Paralympic Committee said, according to USA Today. "The ability to achieve the highest levels in a number of sports and across a wide variety of sports speaks to the work that's done by a lot of folks frankly who came before me that have worked really hard to build a system that will showcase them, and it's starting to bear fruit."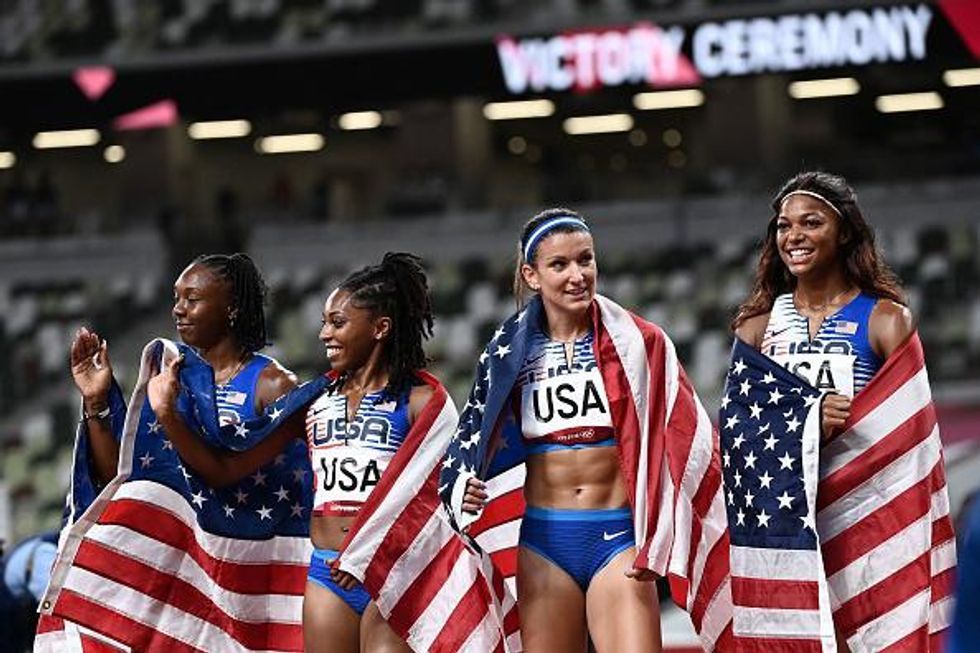 It was at the Beijing Games back in 2008 when the women began to win more medals than men.

One member of the U.S. Olympic and Paralympic Committee's board of directors told USA Today that "as Team USA celebrates its Olympic performances, one must acknowledge how almost 50 years ago, in an effort to elevate women in our society, Title IX empowered generations of women to compete, to lead, to win and to inspire."
U.S. swimmer Katie Ledecky said the same…
"Title IX has had a huge impact on women participating in sports and the evidence of that is clear with the results of women at the Tokyo Olympics," she told USA Today.
"For progress to continue, we're going to have to continue to advocate for equality for female sports," Ledecky said, "[and] not be afraid to speak out, to pursue legal and political remedies and have a seat in corporate boardrooms, and not be timid about participating in those processes that will continue to bring change."