Ever since the first E-Cigarette appeared on our shelves back in 2007, our country has been "vaping" mad.
With claims of electronic cigarettes being a healthier and cheaper alternative to regular cigarettes, people have been quick to throw away their Marlborough Golds in favor of the new, trendier nicotine fix.
However, in the last couple of years, numerous studies on the health and safety risks of E-cigarettes have been producing some rather worrying results.
Vaping has been found to carry with it a number of serious health defects, despite being originally marketed as the healthier alternative to smoking.  And now, the Centers for Disease Control has reported that 5 people have died as a result of vaping.
Keep scrolling to hear about the worrying new statistic, and the words of warning a major E-Cigarette brand has given about the potentially fatal habit.
Vaping has taken the world by storm.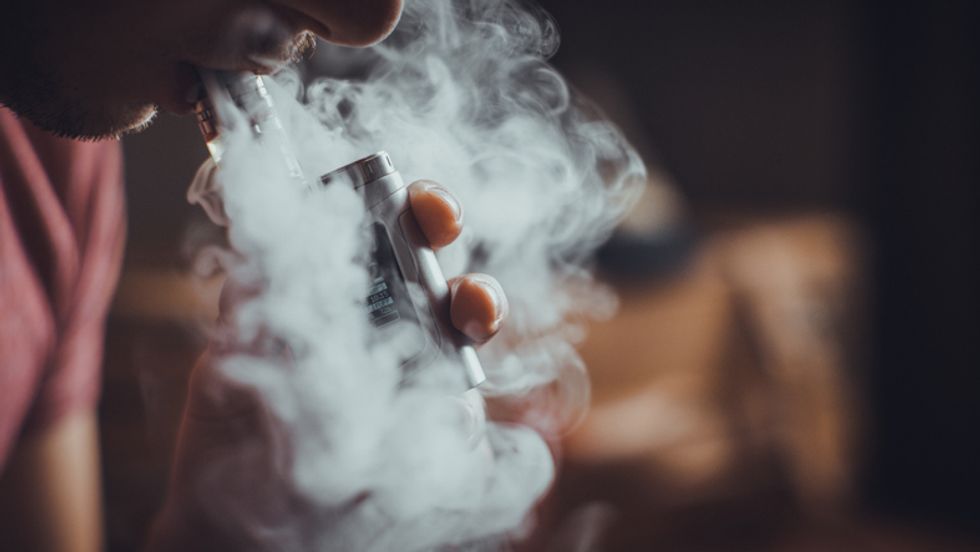 Smokers all over the world rejoiced when a "healthier" and cheaper alternative to cigarettes hit the shelves. And, better yet, the modern device was marketed on the premise of helping people kick their smoking habit all together, rather than making them more dependent on their nicotine fix.
1 in twenty Americans regularly vape.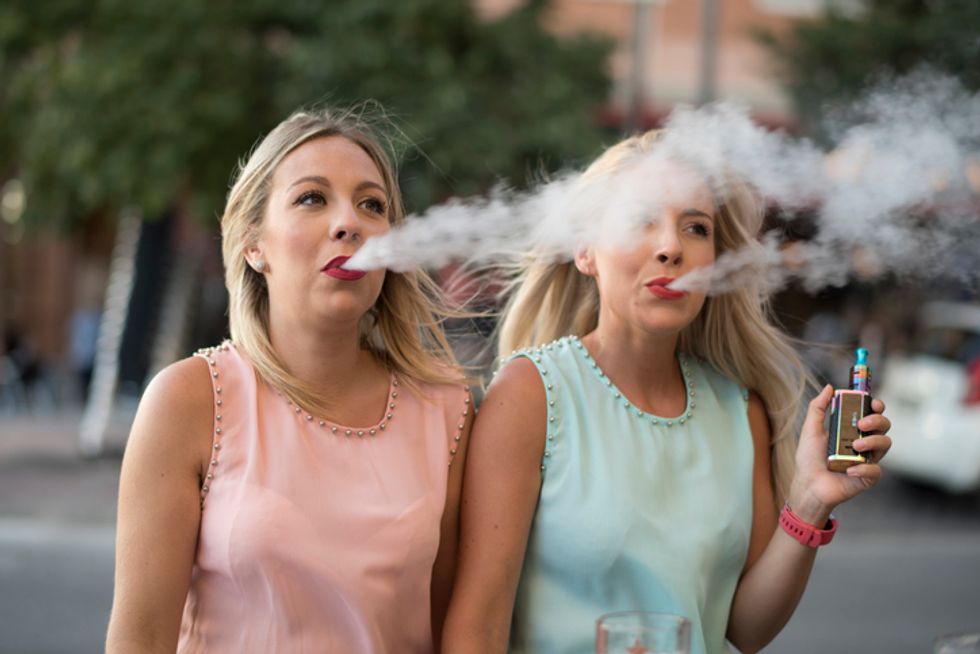 Roughly 10.8 million American adults are currently using e-cigarettes, and more than half of them are under thirty-five years old, a
U.S. study
suggested last year.
But what exactly is an E-Cigarette?
Electric cigarettes
are battery-powered devices that heat a liquid containing nicotine. During the heating process, nicotine is mixed with the chemicals propylene glycol and glycerin. These chemicals are then delivered into the body in a vapor form and do not produce any smoke as a traditional cigarette does.
How long have E-Cigarettes been about?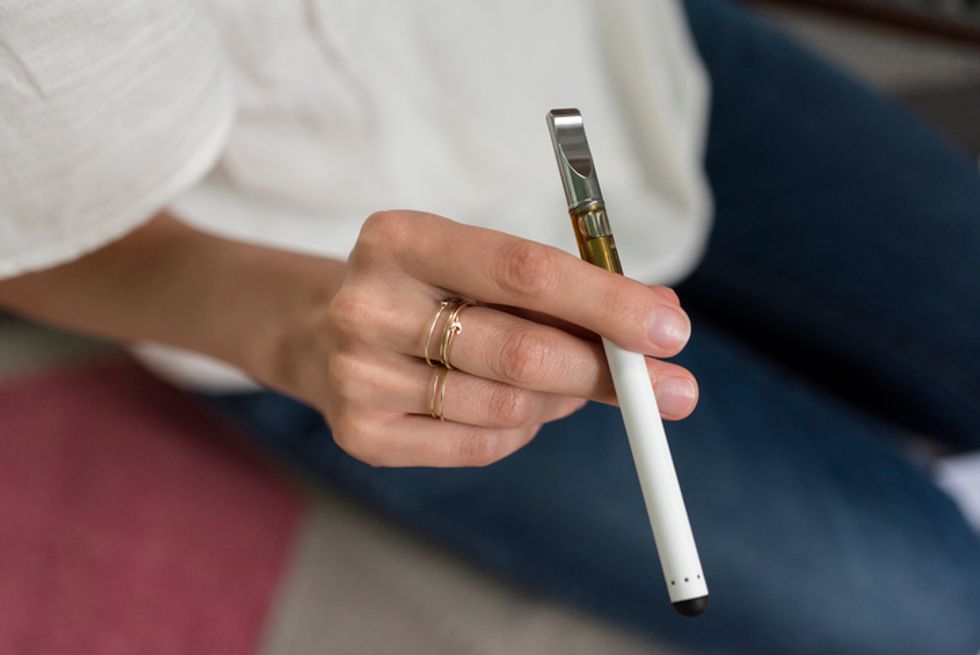 Though their popularity boomed in the late 2000s, the first E-Cigarette was actually invented decades ago. It was in 1963 when Herbert Gilbert and his "smokeless non-tobacco cigarette"
made vaping popular. 
And, years on, there are now a variety of different flavors.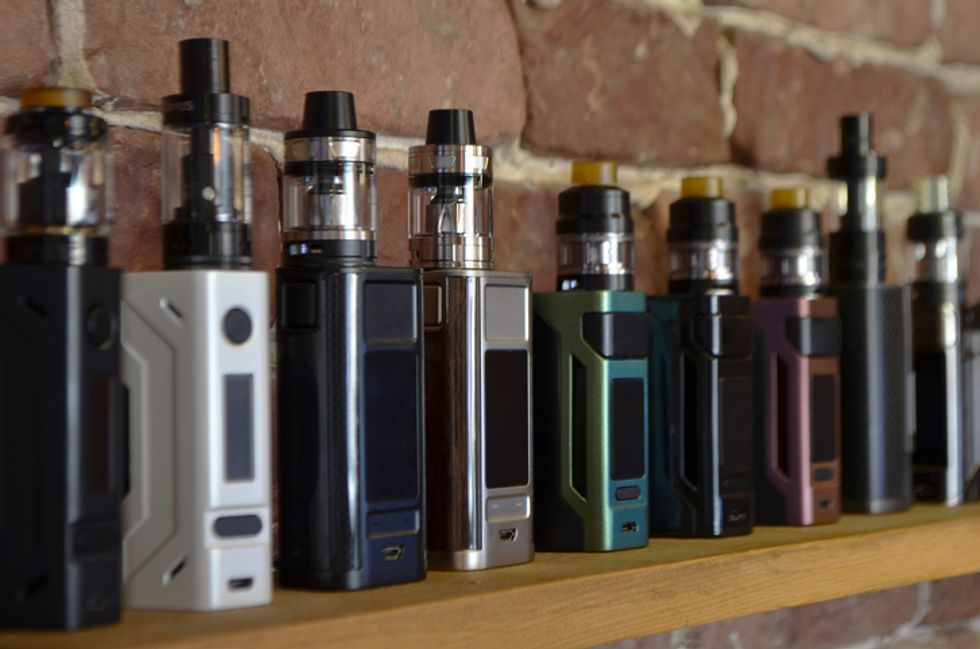 Perhaps the biggest appeal to avid vapers out there is the vast range of fun and whacky flavors, which are certainly more enjoyable than the stale aftertaste of regular cigarettes. Hundreds of different flavors are available to buy, including delicious essences such as strawberry, apple, and cotton-candy.
Yet, despite their delicious taste...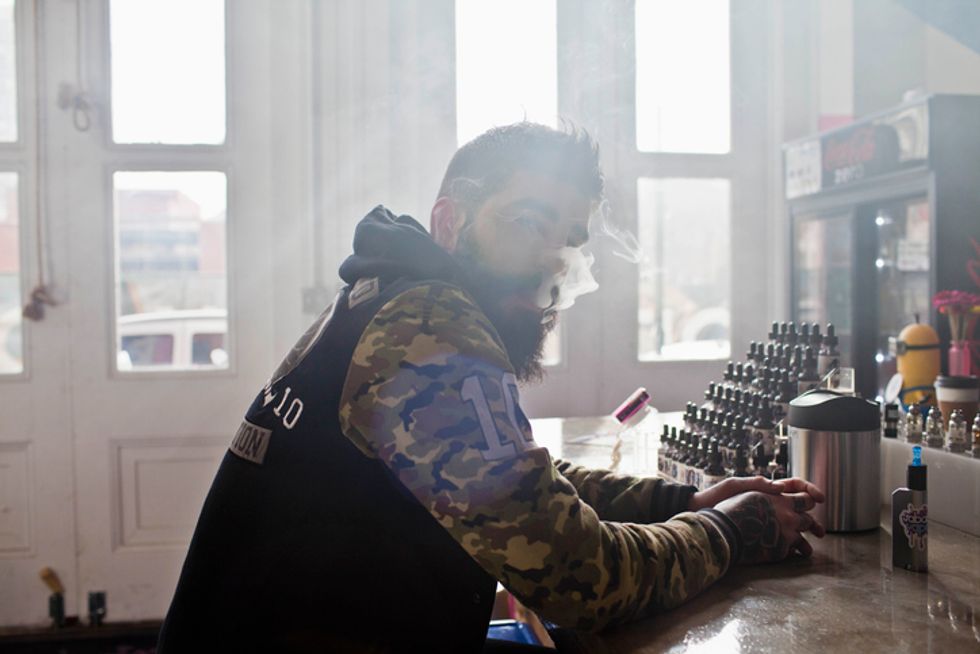 It has been discovered that E-Cigarettes are actually just as harmful as regular cigarettes, if not worse. And, in more recent news, they have been found to be fatal.
For years now, researchers have been investigating the effects of E-Cigarettes.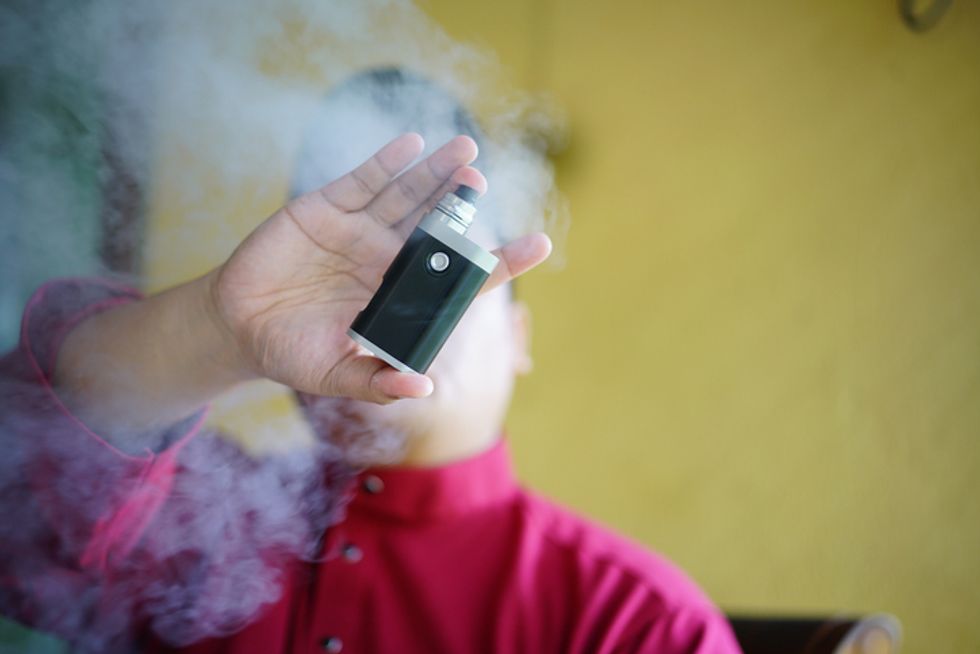 And the evidence has been speaking out against the devices. Researchers have found that E-Cigarettes deliver an alarmingly high dose of nicotine, which will get the user inevitably addicted, and therefore more likely to pick up regular smoking. The Food and Drug Administration has also been
warning
 that nicotine-induced seizures could be a rare side effect of vaping.
And nicotine isn't the only problem.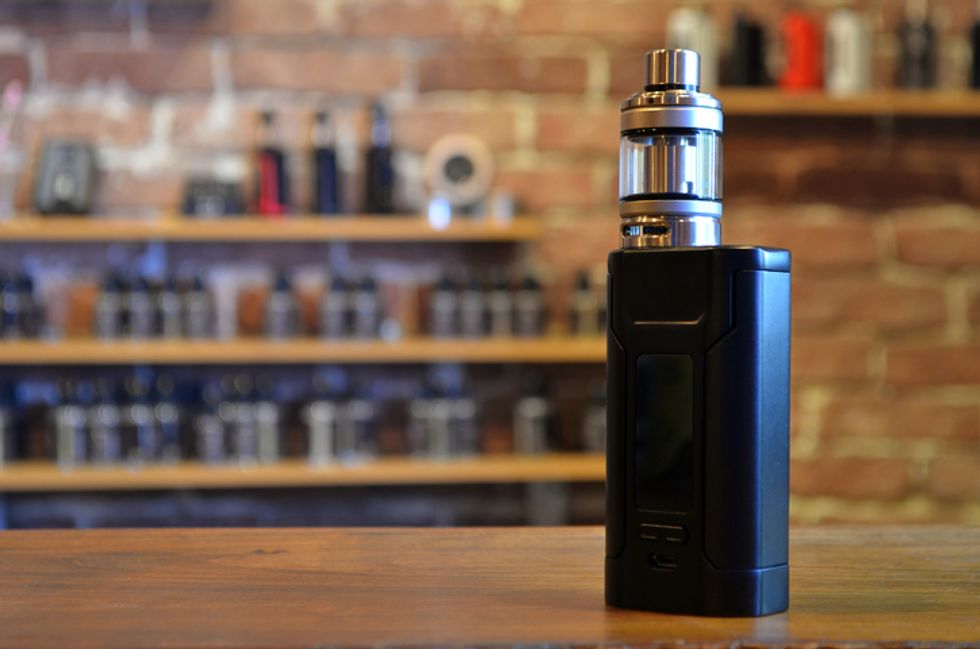 Even without nicotine,
research
has been suggesting that the flavorings and various other ingredients in e-liquids used for vaping could be linked to serious breathing problems.
So E-Cigarettes may not be much healthier than regular cigarettes, after all.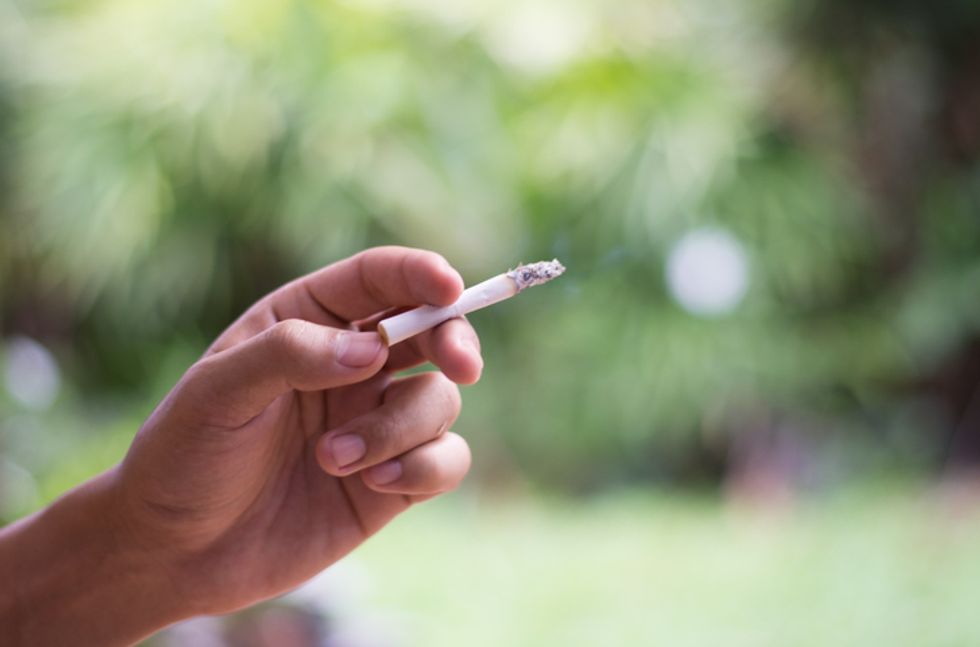 E-cigarette companies have long marketed their products as the safer, environmentally-friendly alternative to traditional cigarettes because they do not have tar or carcinogens. But E-Cigarettes still contain highly addictive nicotine and many toxins.
Vaping has been found to have effects on, not only the lungs but another major organ.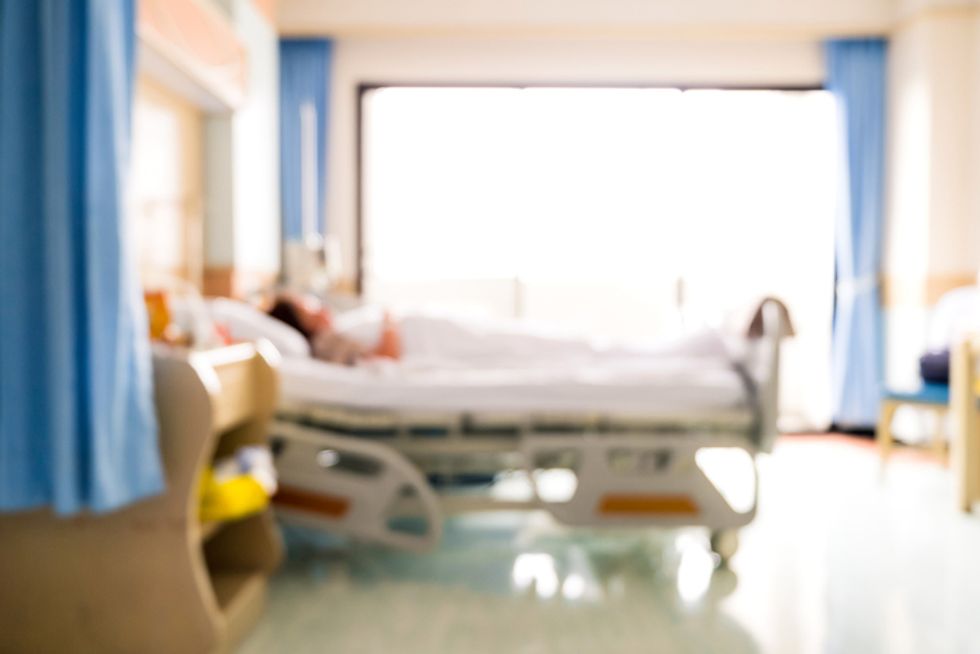 Vaping can also have negative effects on the heart, studies have found. The microscopic particles e-cigarettes emit have been linked to heart attacks, high blood pressure, and coronary artery disease.
And even one of the biggest vape companies has spoken out against their own product.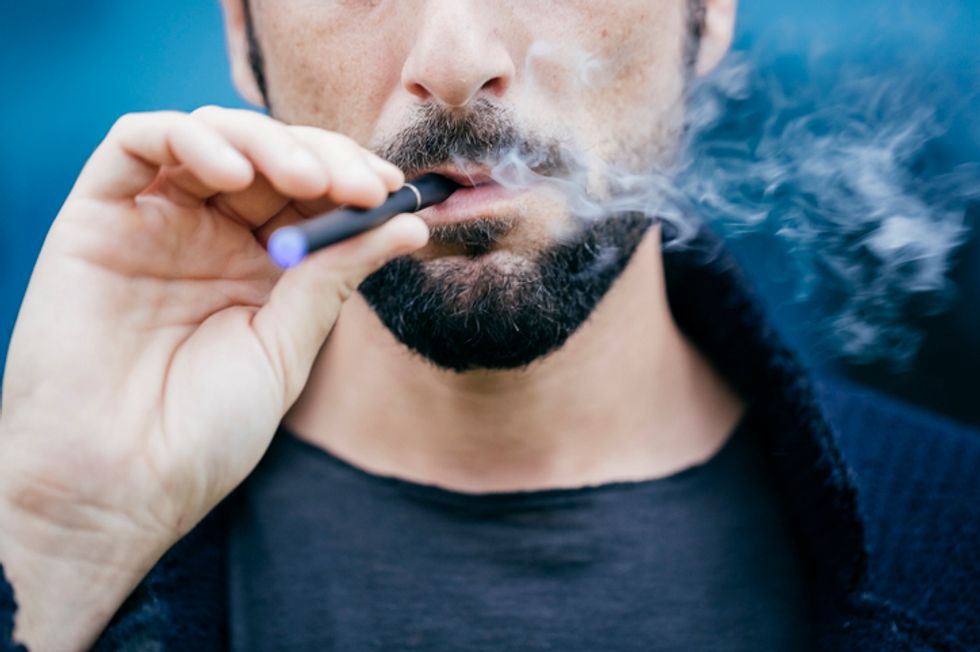 The CEO of Juul Labs, Kevin Burns, issued a shocking warning to nonsmokers about the company's E-Cigarette selection.
He has been urging people not to buy his products.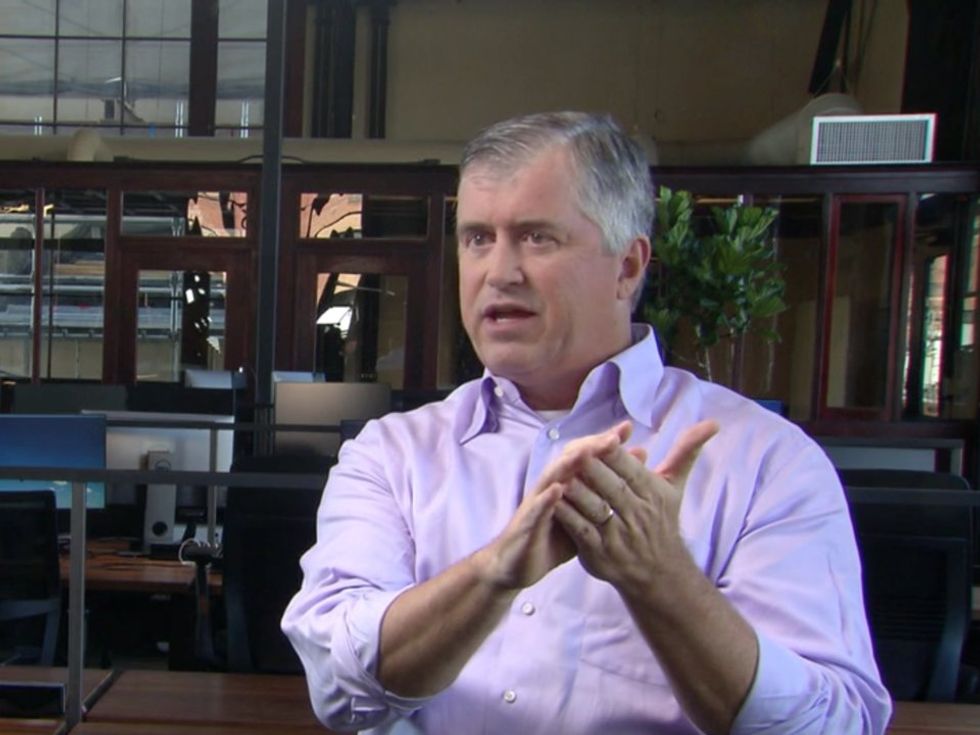 "Don't vape. Don't use Juul," Burns told Tony Dokoupil in an interview on CBS This Morning.
"Don't start using nicotine if you don't have a preexisting relationship with nicotine," he said. "Don't use the product. You're not our target consumer."
He is attempting to put a stop to the rapidly-growing trend.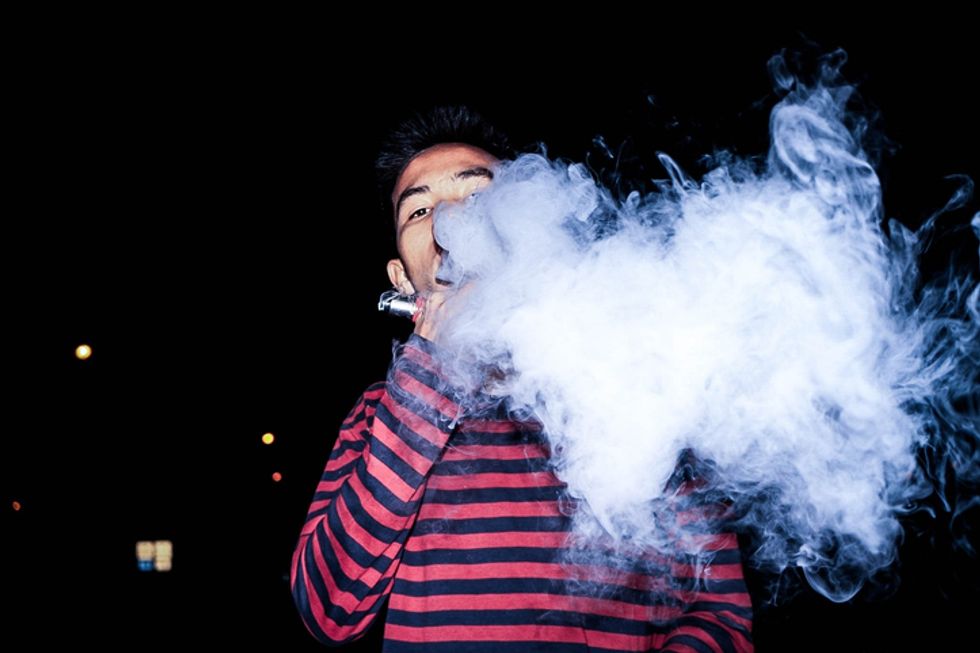 In an effort to curb sales of its products to minors, Juul on Wednesday said it planned to offer incentives to retailers to install a new electronic age-verification system at the point of sale, The Wall Street Journal reported.
And Burns announced that Juul will stop selling to any retailer that hasn't adopted the system by May 2021.
The evidence has been gradually mounting against E-Cigarettes.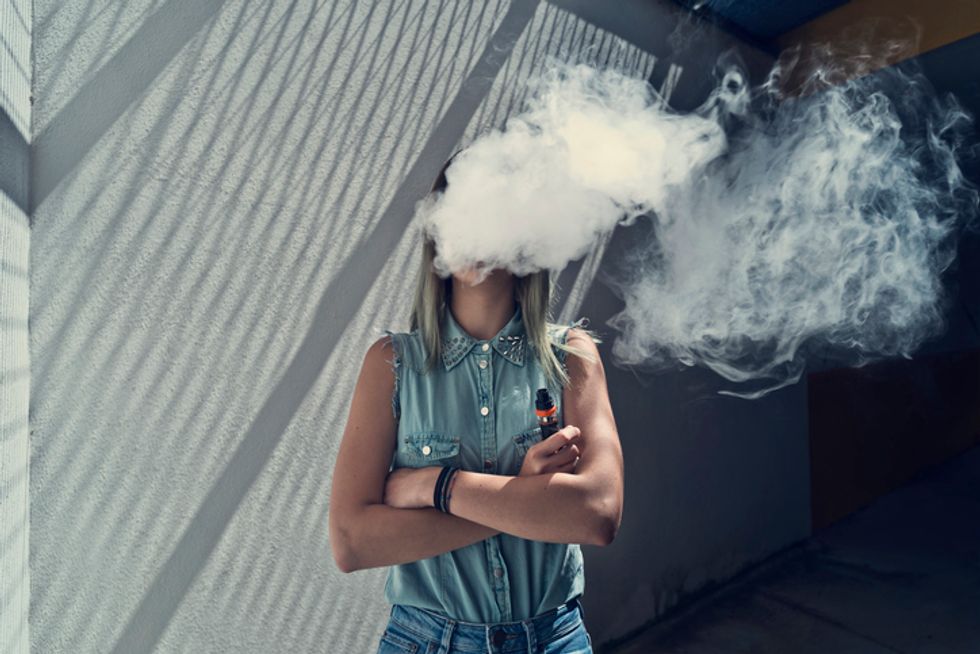 And several experts have offered their warnings against vaping. Dr. S. Christy Sadreameli, assistant professor of Pediatrics in Pediatric Pulmonary Medicine at Johns Hopkins and a volunteer spokesperson for the American Lung Association, told
PEOPLE
that e-cigarette users should stop if they can. Sadreameli says that she and her colleagues have been concerned about e-cigarettes "for a long time now," and have warned about the products since they first came onto the market.
In the last year, E-Cigarette users have reportedly been suffering from an unknown lung illness.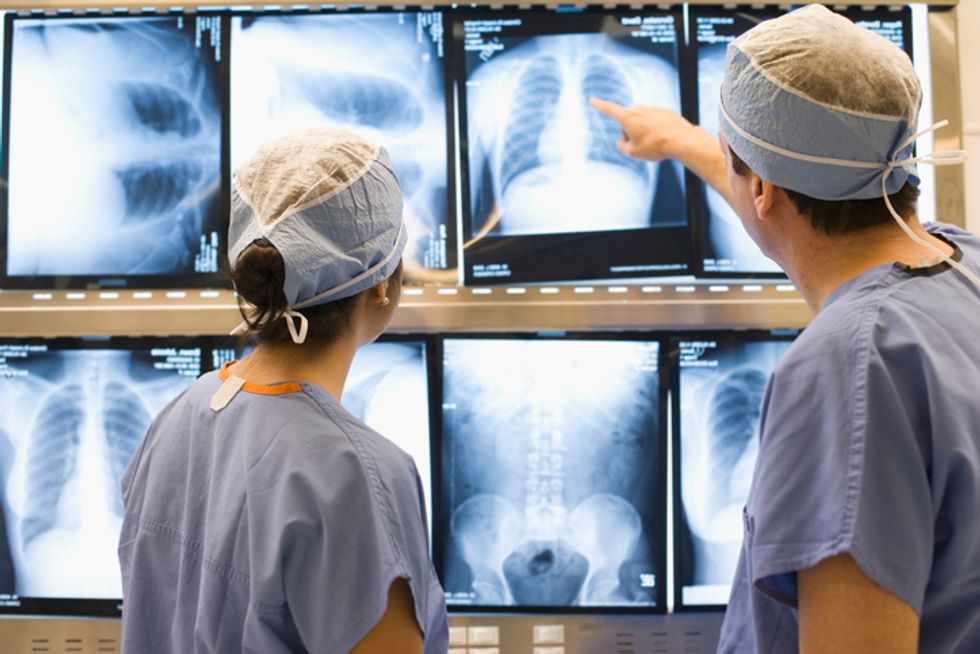 Sadreameli says neither doctors nor the CDC (Centers for Disease Control) knows how to define the illness, but with the number of reported cases increasing each week, they are extremely concerned. "It's an acute lung illness, and people seem like they have an infection, but no infection has been found," she says. "It's probably not an infection, but they think they have an infection and may have shortness of breath, a fever, some cases even have GI symptoms — it's unclear what each case has had because the CDC is currently investigating."
One teen went viral after being hospitalized with this mystery illness last week.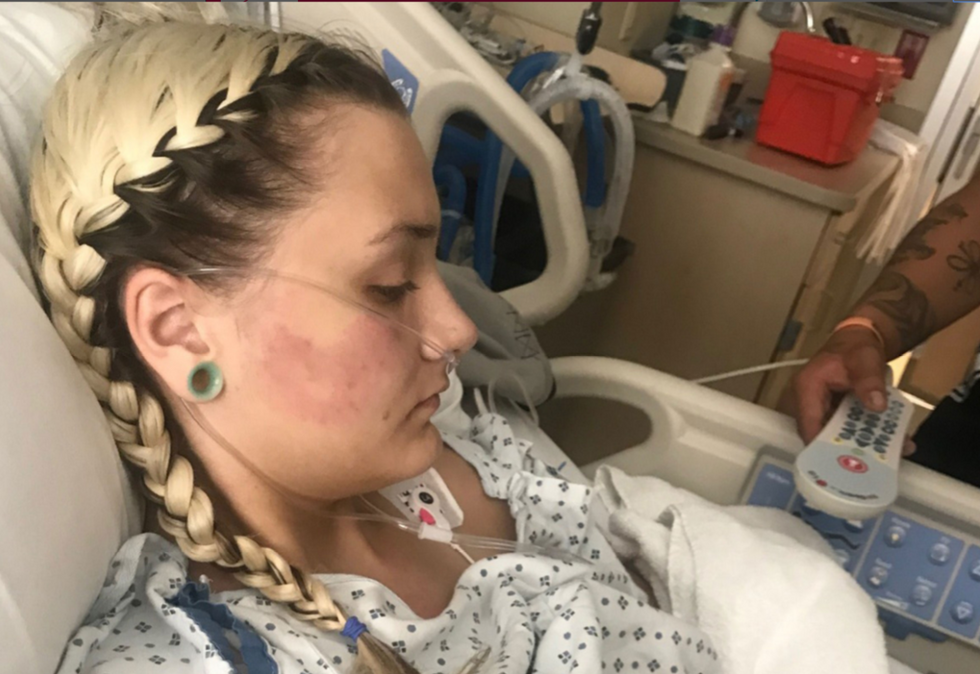 Maddie Nelson, aged eighteen and from Utah, made headlines when she nearly died from major respiratory problems caused by her excessive vaping. "I thought vaping was fine," 
she told Fox 13
. "I did all the tricks, all the time. I used all sorts of different products, like from all sorts of vape shops across Utah county."
Little did she know, her habit was having deadly effects...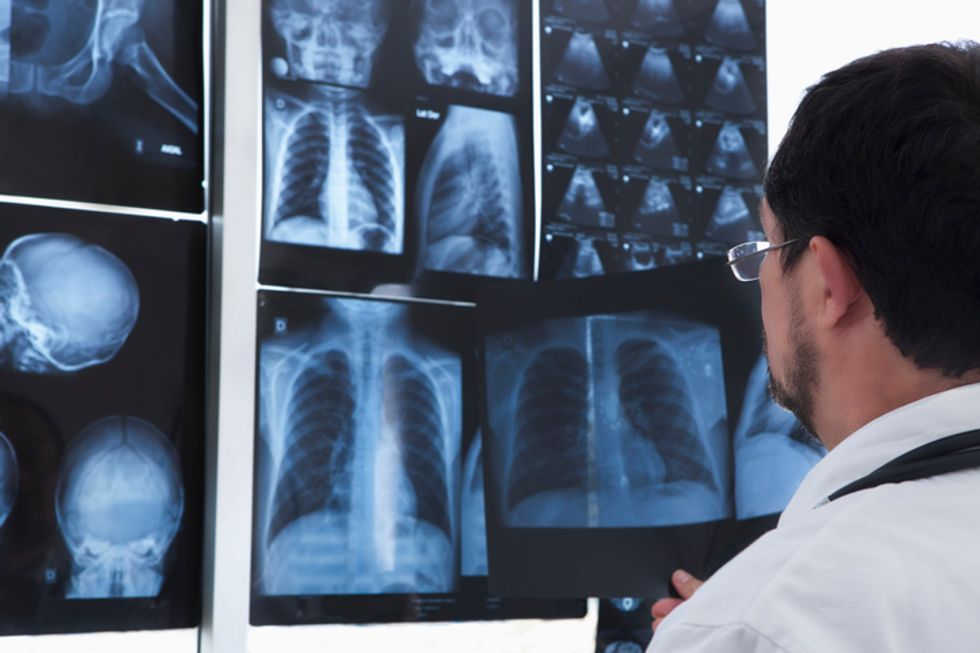 In July, the formally healthy Nelson started experiencing nausea, vomiting and chest pain. On July 27, she started having severe back and kidney pain and was running a high fever, and was admitted to the local hospital in Payson. Nelson was then transferred to another Utah hospital, where she continued to struggle to breathe. After x-rays showed that she had severe
lung damage,
her family elected to put her in a medically induced coma. After running several tests, doctors determined that Nelson had acute eosinophilic pneumonia, a rare lung illness. "I had fat particles growing inside my lungs that were related to the glycerin in vape juice," she said. "My lungs were full of fluid and they said that my chest x-rays were some of the worst that they'd ever seen."
And now, the number of people suffering from the illness has doubled in the last week.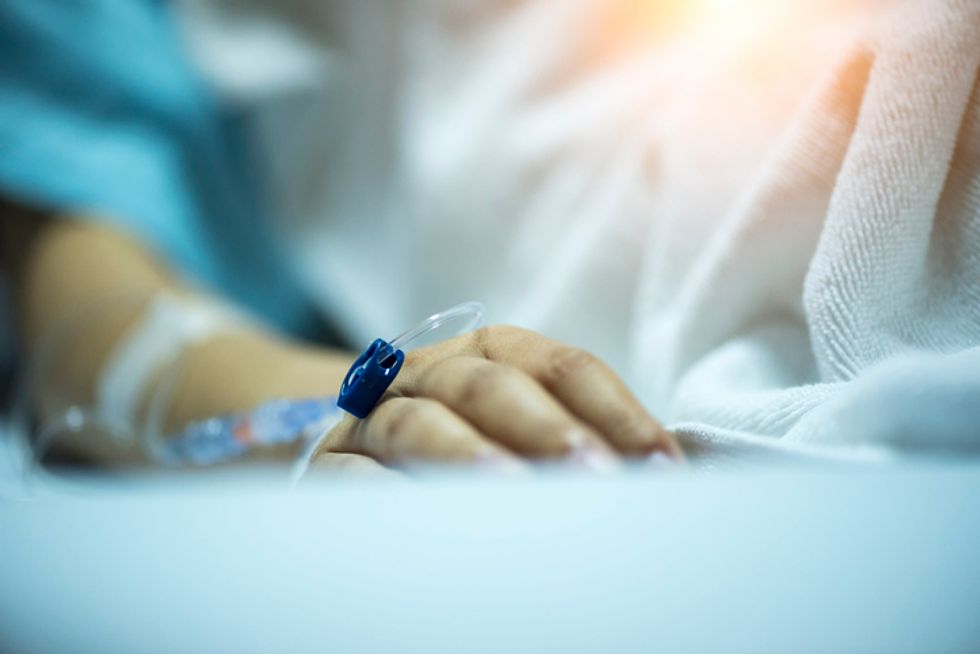 The CDC held a briefing
on the rise of severe lung illnesses connected to E-Cigarette use and said that the number of reported cases had more than doubled in the last week to 450, from just over 200. The respiratory problems have now impacted residents in thirty-three states and 1 jurisdiction.
The exact cause of the illness is still unknown.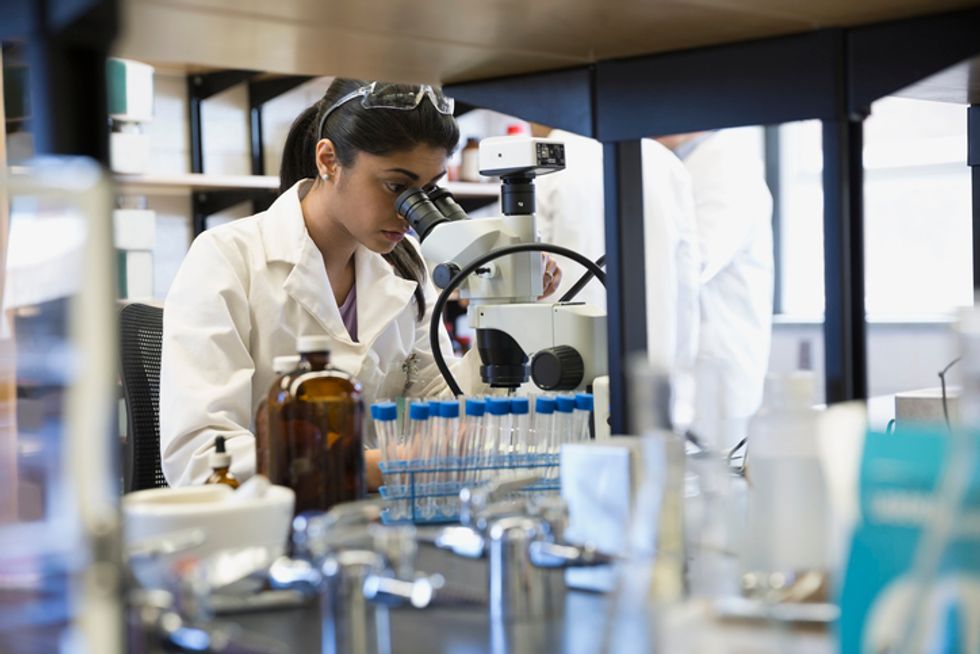 Health officials and doctors have been unsure of what exactly about e-cigarettes is causing "healthy, young people to become ill," but the CDC said Friday that they are beginning to see trends. Most of the 450 cases involved a young person between eighteen and twenty-five who was initially thought to have a pneumonia-like infection that turned out to be a pulmonary illness. The exact chemical or substance in the E-Cigarette causing the problems is yet to be identified.
And now, there have been fatalities linked to E-Cigarette usage.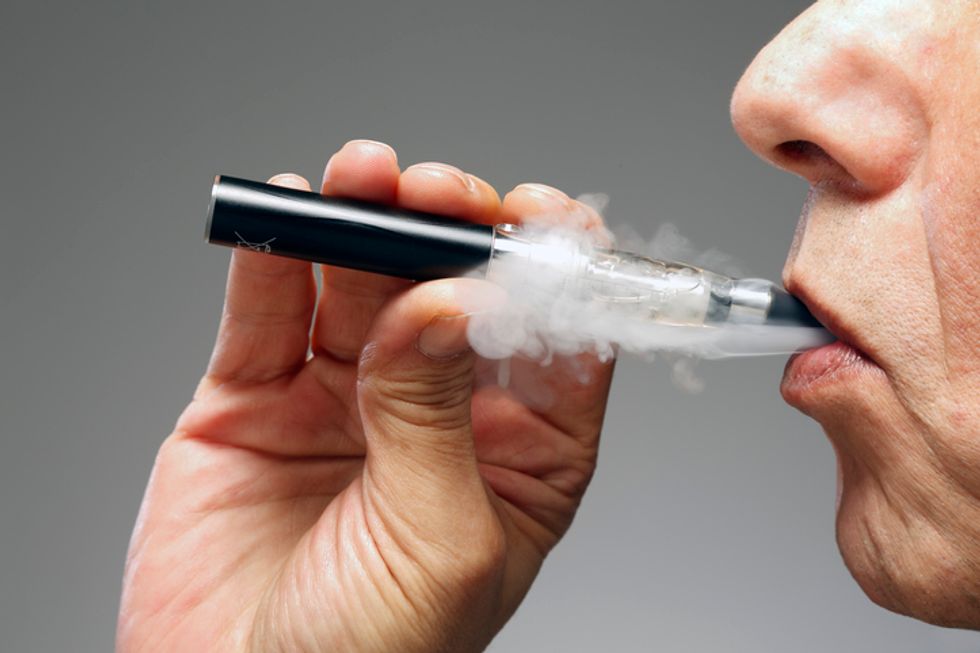 The number of deaths linked to vaping is now up to 5 as the CDC investigates the 450 cases of severe lung illness reported nationwide. Three additional deaths were confirmed on Friday in Indiana, Minnesota, and California, following 2 previously reported deaths in Illinois and Oregon. And the federal health organization has since been urging Americans to stop using e-cigarettes while it — along with the Food and Drug Administration and state officials — investigate the deaths. For more information about E-Cigarettes, keep scrolling.