Fires are devastating. More than destroying property, they can take away the things closest to us, including our pets.
One firefighter recently pulled a tiny dog named Marley from a burning building and became a hero for the pup and his owner.
This is Andrew Klein, a first responder with the Santa Monica Fire Department in California.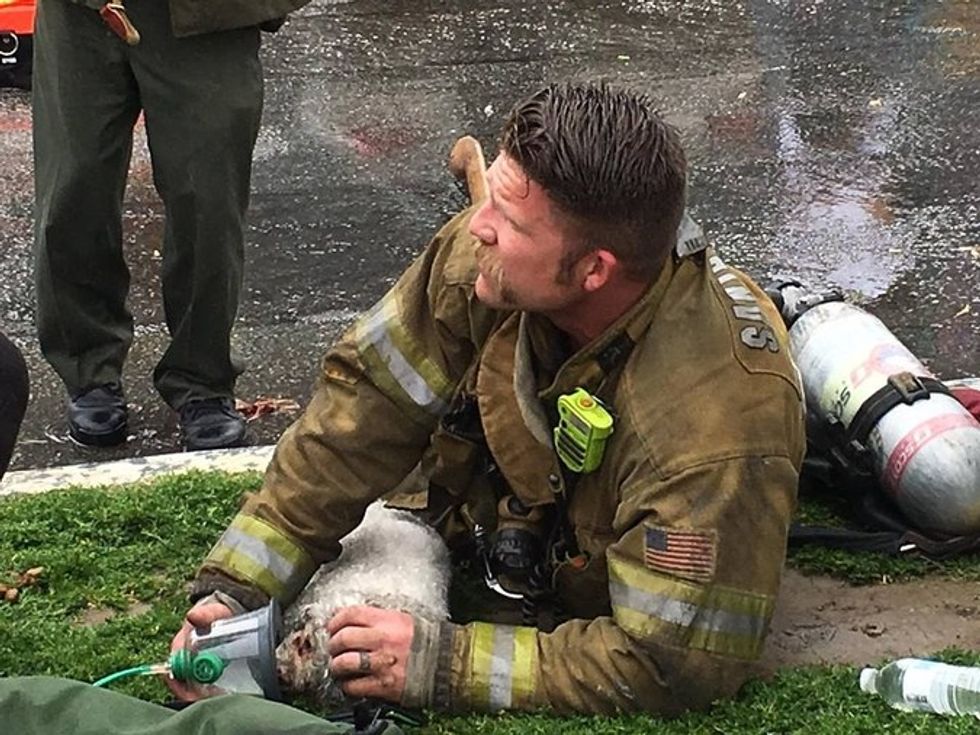 via: The Dodo
In late March 2017, a fire erupted in the apartment building where Marley the dog lived with his mom. Photographer
Billy Fernando
was driving by when he saw firefighters rush into the burning building, so he pulled over and started taking pictures.
Fernando saw Klein running out of the building carrying something, and he knew that it looked grim.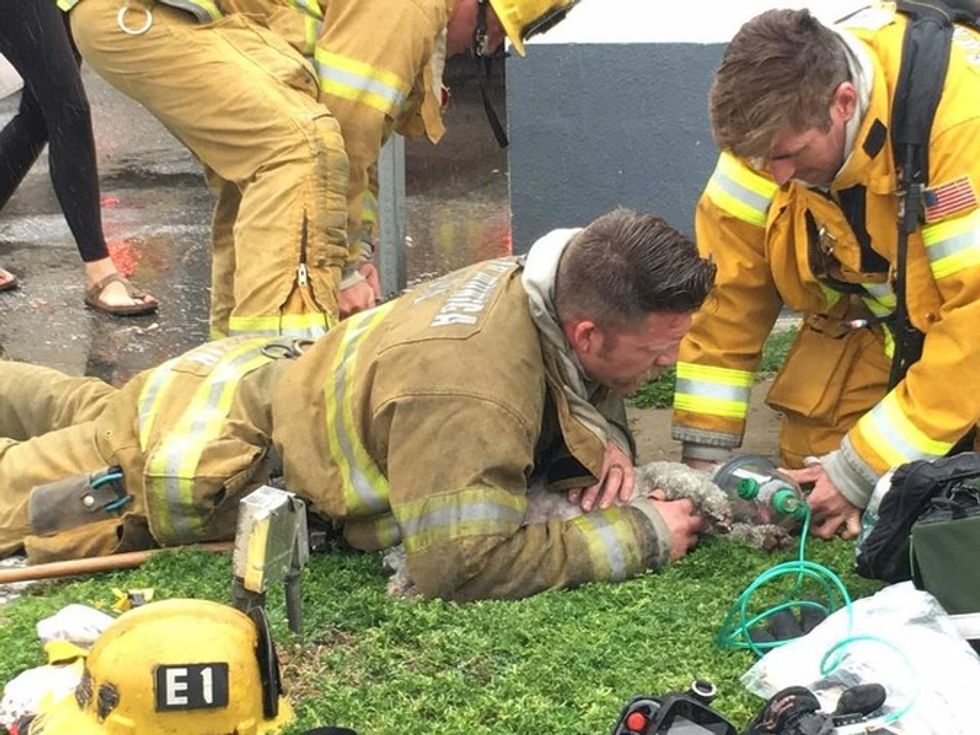 via: The Dodo
"As I was standing outside, I saw the firefighter, Mr. Klein, running toward the curbside grass area carrying something," Fernando told
The Dodo
. "I didn't know what it was at first, but then I realized that it was a pet who had been trapped in the fire. The dog was unconscious, limp, and not moving at all."
Klein got straight to work trying to revive Marley.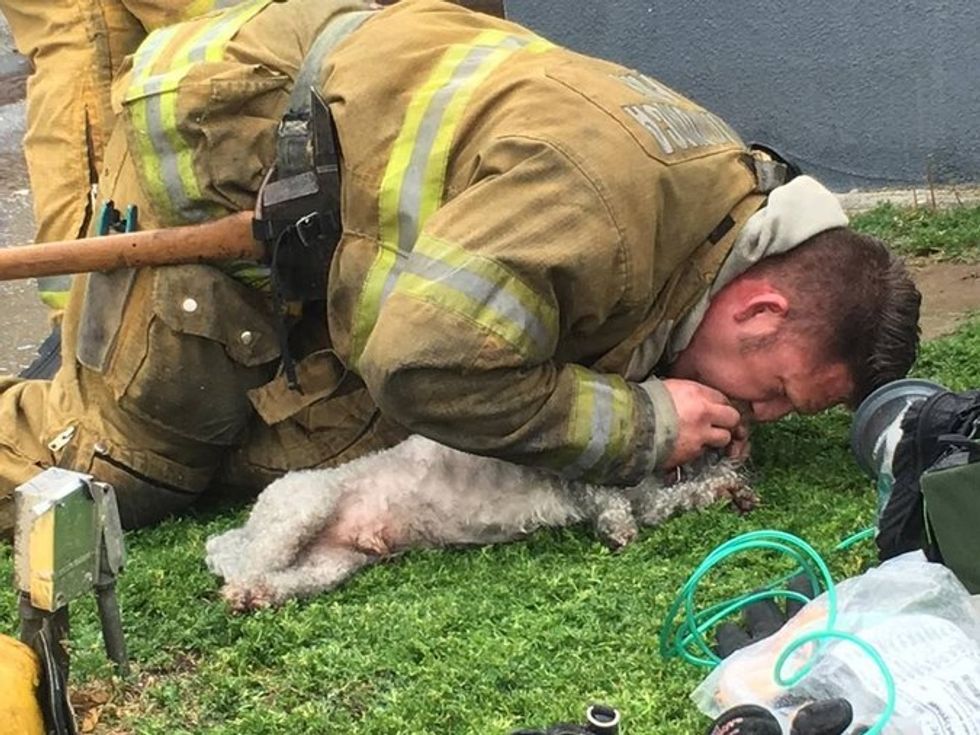 via: The Dodo
When the oxygen mask didn't work, Klein didn't hesitate to start administering CPR to the pup. "It was an awe-inspiring moment," Fernando said.
Marley's owner looked on as Klein did everything he could to save the little dog.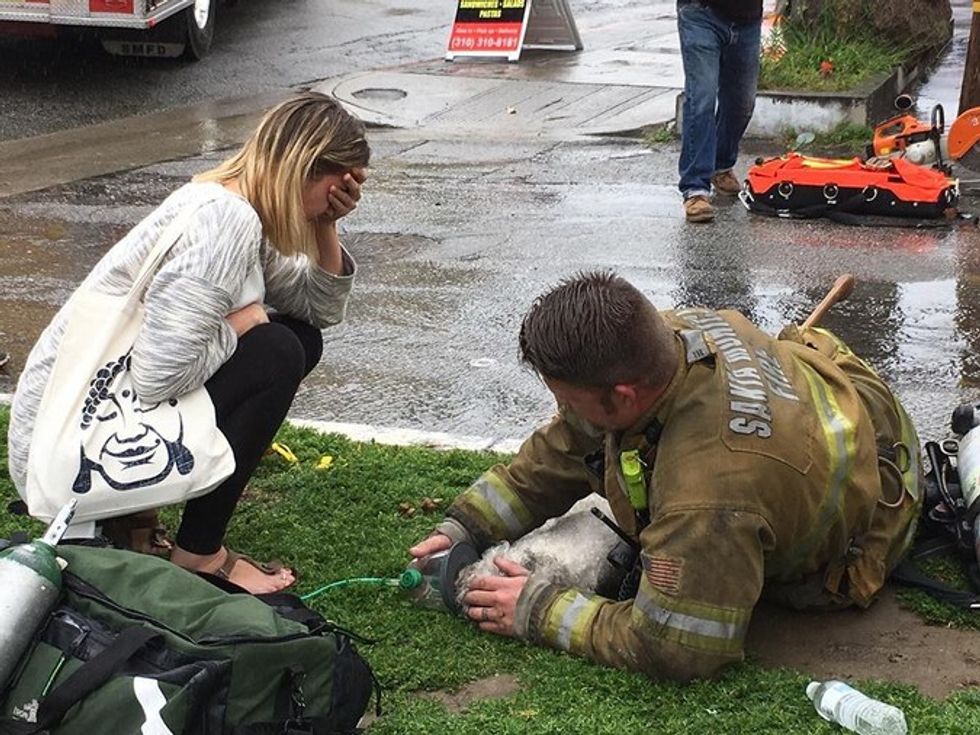 via: The Dodo
"She was watching it in horror," Fernando told
The Dodo
. "She was terrified the dog wouldn't make it."
Klein was clearly exhausted, but he refused to give up.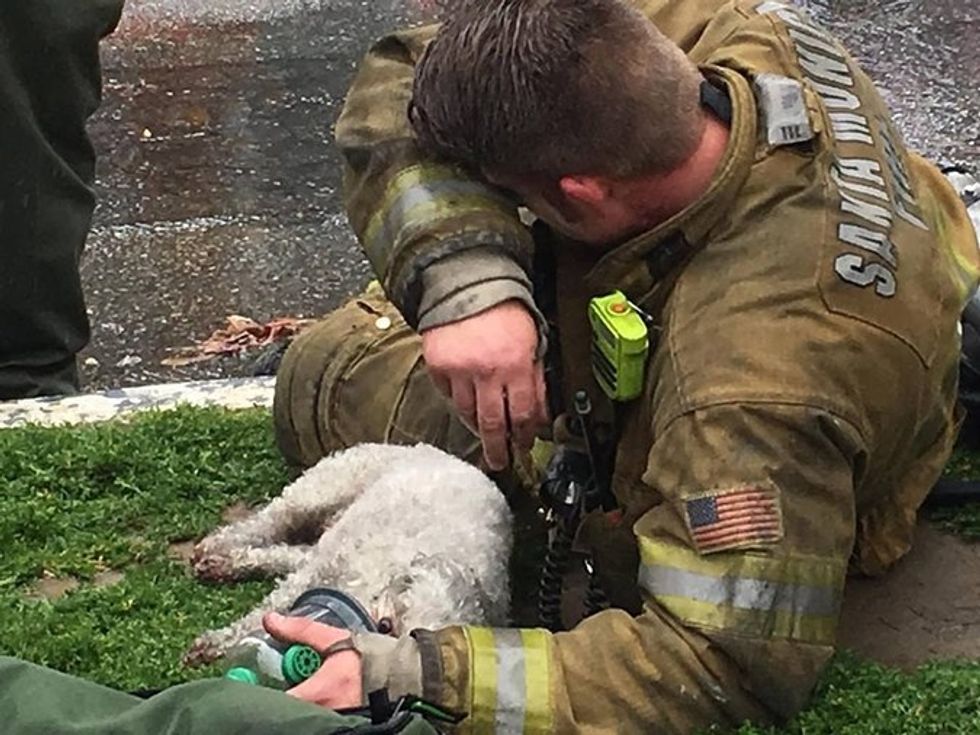 via: The Dodo
And then, after twenty minutes of effort, there was a glimmer of hope. Marley began to move. "It's as if the big weight lifted off my chest. I was overwhelmed with joy and tears," said Fernando. "I witnessed the dog come back to life."
Marley began to regain his strength. Klein had saved the pup's life.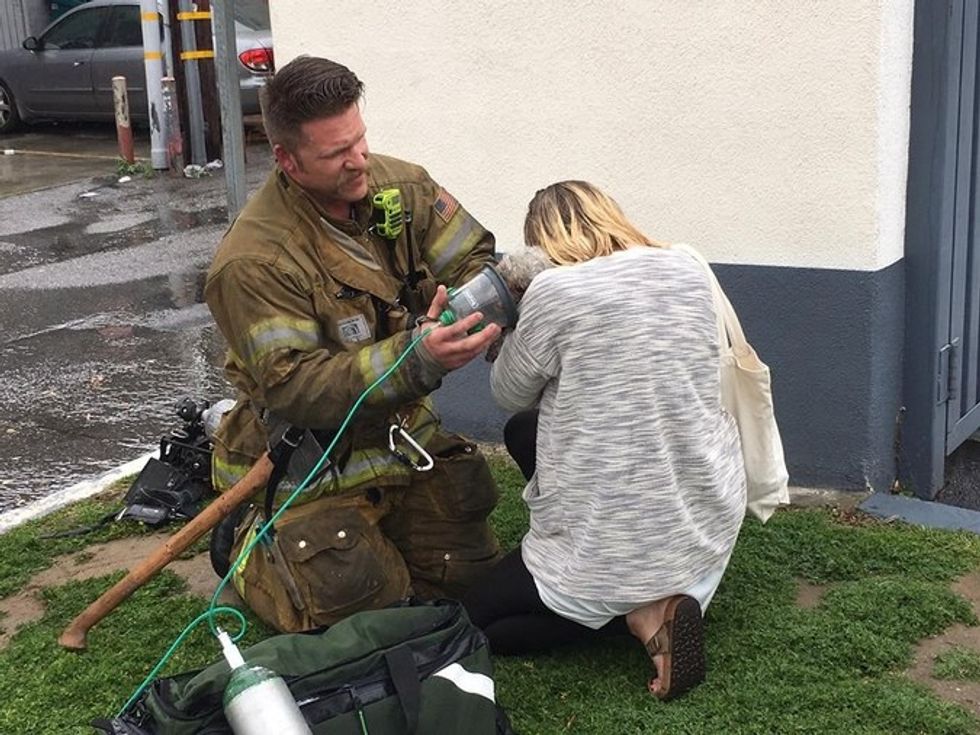 via: The Dodo
"The owner was in tears. Everyone was very happy with the ending. We are very proud of the efforts done by Andrew Klein from Santa Monica Fire Department," said Fernando.
The firefighters' commitment to helping this little guy is incredible beyond words.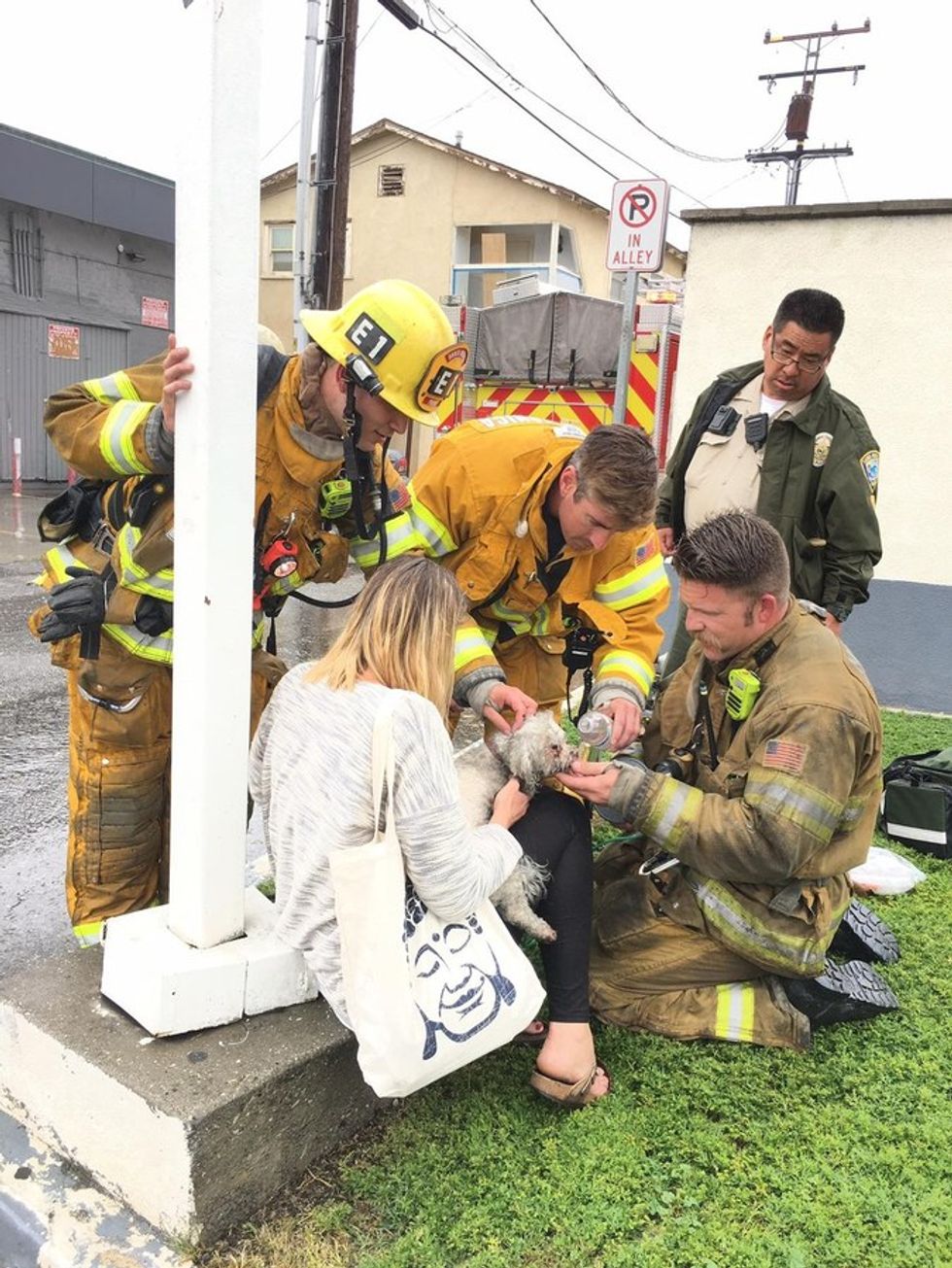 via: The Dodo
"Firefighters have always been a role model for me, and I admire them deeply for what they do for the community. Being able to see this moment was really a privilege," said Fernando.
To make matters more perfect, Marley got to personally thank his heroic rescuer on National Puppy Day!
Can you imagine a better ending to this amazing story?