Calling all Friends fanatics: A new cookbook is set to be released that features over fifty recipes inspired by the show.
Did someone mention Joey's meatball sub?
Keep scrolling to read more about this incredible book, and to find out where you can get your own...
We were first introduced to the Friends gang in 1994.
via: Getty
Ross, Rachel, Chandler, Monica, Phoebe, and Joey burst onto our screens in September 1994. Created by David Crane and Marta Kauffman, the comedy follows the friends, who live in the same New York apartment block, as they navigate their mid-twenties.
The sitcom became an instant hit.
The show propelled each cast member into superstardom, with the show winning several Emmy's during its ten-season run.
The gang earned a lot of money during those 10 years...
Allegedly, the cast were each on an eye-watering
$1 million salary
per episode in the later seasons of the show - a history-breaking figure.
And when the series came to an end in 2004...
Fans were heartbroken to learn that it was over... for good.
Over the years, there have been a few low-key reunions and a lot of false hope...
via: IMDB
Apart from the occasional reunion on talk-shows, fans have had their fair share of disappointments when it comes to waiting for a
Friends
reunion. A fake trailer for a
Friends
movie even went viral last year, giving superfans false hope that the sitcom was hitting the box office.
In 2018, Matt Leblanc said a Friends reunion would never go ahead.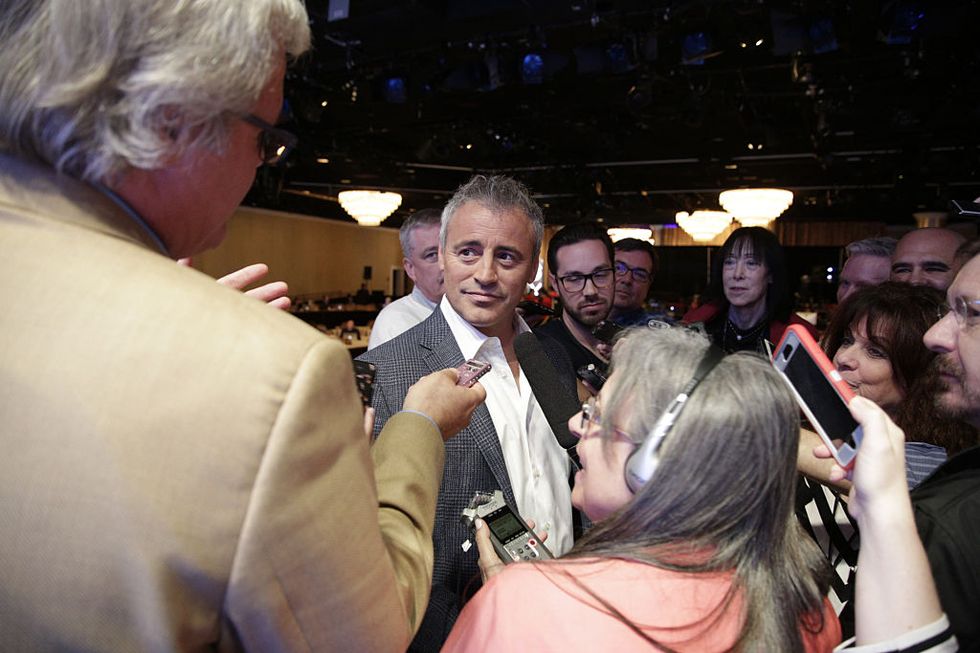 via: Getty Images
The actor left fans heartbroken as he rejected calls for the show to return, saying the sitcom simply "wouldn't be the same" in an
interview with the Mail Online
. He added: "People want to know what happened to them. But it was about a finite period in a person's life after college, before you settle down and start a family."
Lisa Kudrow also dismissed talks of a reunion...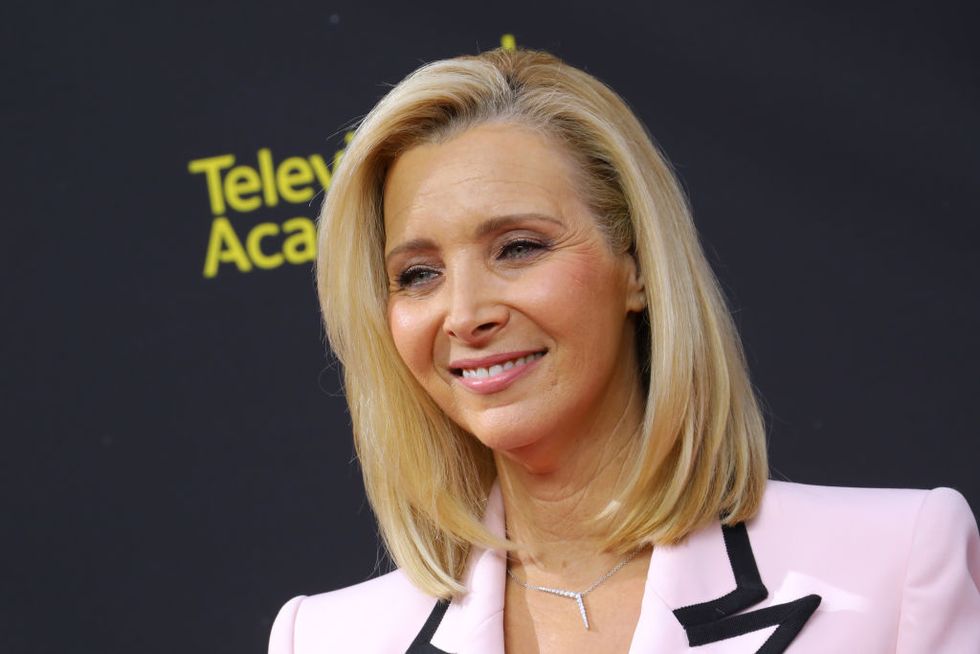 via: Getty Images
While appearing on Late Night with Conan O'Brien, the actress said: "They're rebooting everything. I don't know how that works with
Friends
, though. That was about people in their twenties, thirties. The show isn't about people in their forties, fifties. And if we have the same problems, that's just sad."
It's not just the cast that has shut down calls for the sitcom to return...
The show's creator Marta Kauffman, says she constantly gets "nagged" by fans to bring the sitcom back.
"Watch the old ones – there is no way we could win that. And there's no way it would be satisfying and it'll never happen. We'll never do it," she said.
I hate to be the bearer of bad news...
But, at this point, it's pretty clear that a Friends reunion won't be happening any time soon.
But there's something else that could cheer our Friends woes...
And that's a Friends cookbook.
Yep, a cookbook dedicated to the hit TV show is set to be released...
Could we be any more excited?
You can now live out Monica's dream of being a head chef...
In your very own kitchen.
The cookbook will feature over fifty different recipes.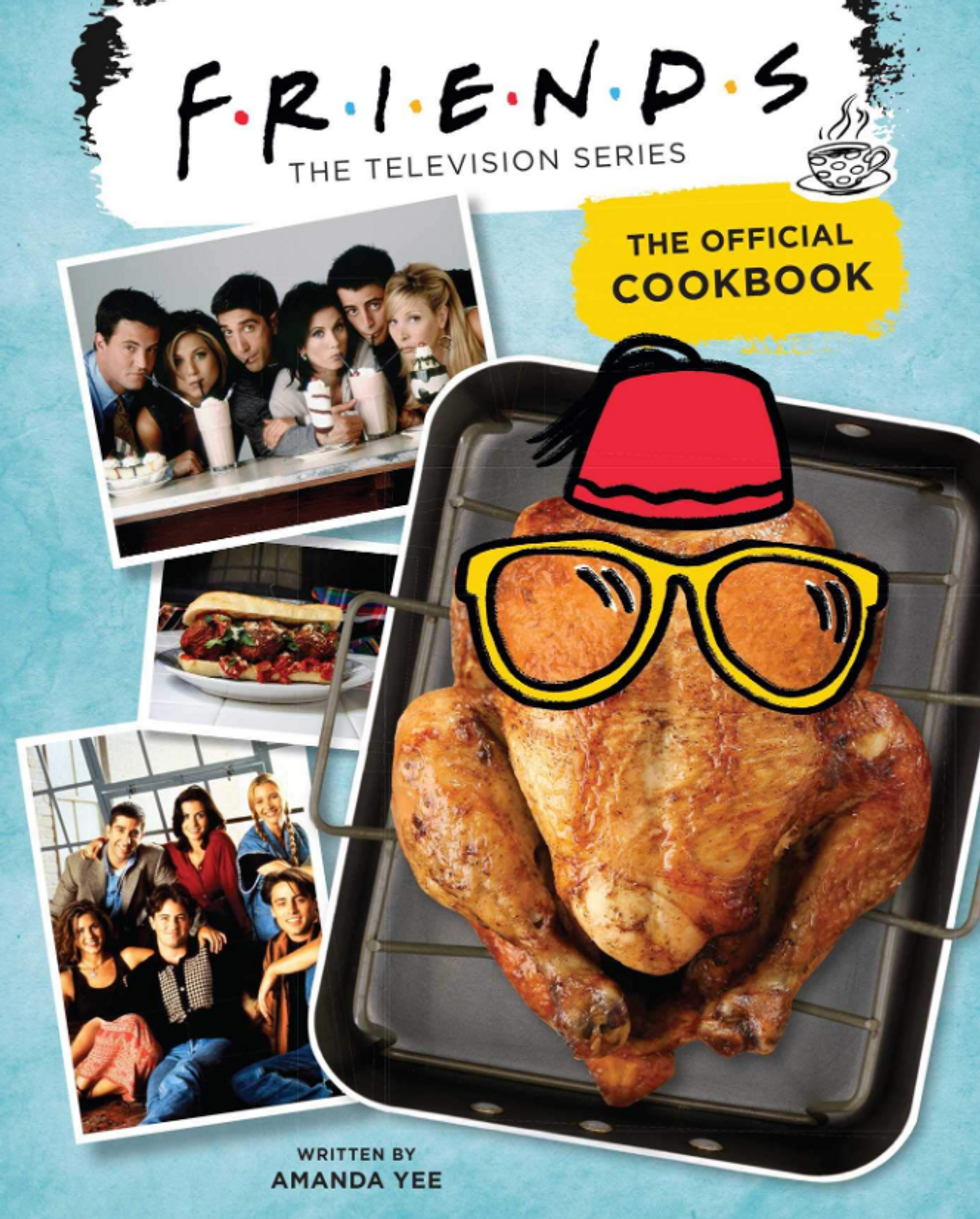 via: Amazon
Which have all, at some point, featured in the show.
You can learn how to make your own "moist maker" sandwich...
Remember? Ross' stolen sandwich that induces his enraged breakdown?
There will be Joey Tribiani's famous meatball sub...
So you will finally be able to find out just how good it is. 
Several delicious recipes from the various Thanksgiving specials will also be available...
My fingers are crossed for Chandler's cranberries.
And you will find Pheobe's grandmother's secret cookie recipe.
Though it does turn out to be the Nestlé Toll House recipe...
But many are wondering one thing.
@primetimercom If it doesn't have a trifle recipe that includes beef and peas, demand a refund.

— Will Hutchings (@Will Hutchings)1590020791.0
Will Rachel's infamous English trifle, complete with beef and peas, be included?
Of course it will!
The book's description says that the recipe for Rachel's trifle is indeed in the book, though we can't yet confirm whether the beef is included.
The cookbook is set to be released on September 22nd...
But you can preorder it on Amazon
here.
Happy cooking! For more on
Friends,
keep scrolling for the most iconic moments across the whole ten seasons...