In November of 2017, Carrie Underwood was the victim of a freak accident that resulted in her breaking her wrist. Fans were devastated and showed their support on social media. However, it was later revealed that a broken wrist wasn't the full extent of the damage. Underwood eventually told fans that the injuries she sustained were significantly worse than what people first thought.
She warned her fans that her appearance had changed due to her injuries. Now, a photo of Underwood taken after the accident is being shared around the internet, and people are trying to see if they can spot the differences that she was talking about.
Carrie Underwood is an incredibly talented woman who has enjoyed a great career.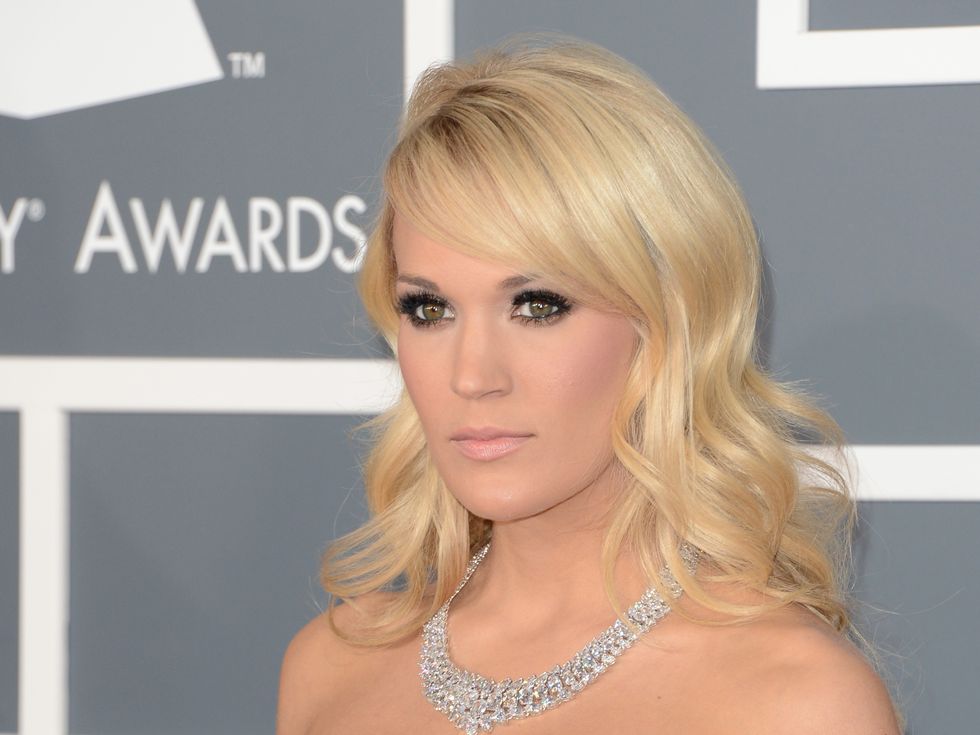 via: Getty
She rose to fame after winning the fourth season of 
American Idol
and has only gotten more popular since then. She's one of the most successful singers in any genre of music.
Sadly, Underwood was involved in an accident back in November of 2017. After receiving an outpouring of support from her fans, Underwood's husband posted the following message on Instagram:
Underwood also thanked her fans for their well-wishes on Twitter.
Thanks so much for all the well wishes everybody...I'll be alright...might just take some time...glad I've got the… https://t.co/mzyFIH5MyJ

— Carrie Underwood (@Carrie Underwood)1510502116.0
As soon as her fans heard that Underwood had been hurt, they immediately showed their support and wished her well in her recovery.
On January 1, Underwood sent a letter to her fan club sharing a bit more information about her injuries. She revealed that she'd had to get 40–50 stitches in her face.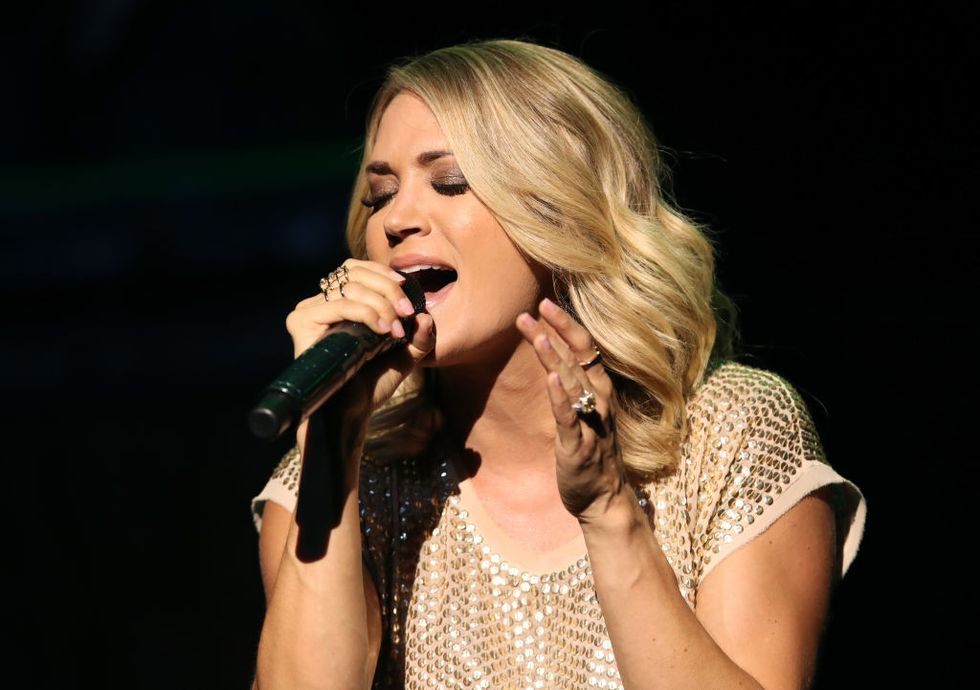 via: Getty
"Now, here we are 7 weeks later and, even though I've had the best people helping me, I'm still healing and not quite looking the same," she wrote. "I honestly don't know how things are going to end up..."
Underwood had refrained from posting pictures of her face on social media since the accident — presumably because she felt self conscious about her still-healing injuries.
The photo was posted by Adrienne Gang, who stars in the Bravo show Below Deck. Gang says she was working out next to Underwood approximately one month after the accident.
Just worked out next to @carrieunderwood NBD... she is adorable and so gracious... LOVE HER! #BelowDeck https://t.co/scDPGudEe3

— Adrienne Gang (@Adrienne Gang)1513097865.0
"I didn't notice anything amiss on her face," Gang told People Magazine. "Simply, she looked lovely. She was extremely friendly and gracious."
In light of Underwood's news that she had gotten 40–50 stitches in her face, some people were incredulous at her appearance.
@AdrienneGang @carrieunderwood But how'd she have 40-50 stitches on her face like 3 weeks before this??

— L B (@L B)1514892604.0
Obviously, it's up to Underwood to decide when (or if) she wants to share what she looks like on social media. That being said, we're glad to see that she felt confident enough in the moment to take the picture.
Of course, plenty of people are speculating about Underwood's injuries.
@TheLandonBarks @AdrienneGang @carrieunderwood actually i can kinda see it?? like on the far side her face looks pr… https://t.co/lXo1RpikMB

— jessica 💕 (@jessica 💕)1514894145.0
With the knowledge that Underwood dealt with such severe injuries, the sleuths of the Internet couldn't help but try to suss out exactly what had changed in her appearance.
Some even hinted at a deeper conspiracy.
@DWJDuck @TheLandonBarks @AdrienneGang @carrieunderwood I agree. I love Carrie but something is fishy. I hope she… https://t.co/r3RSyH79BE

— robert salley (@robert salley)1514932987.0
And sure, it's a natural compulsion to wonder about these things — after all, you clicked this article to see Underwood's face, right? But conspiracy theories are not helpful, nor do they make the world a better place.
What really matters is the fact that, thankfully, Carrie Underwood seems to be recovering well from a horrible accident.
We're thrilled that she's been able to take such strides in her recovery and look forward to watching her perform again. We all wish her the best!