It looks like it's Time's Up for James Franco.
On Sunday night, he won a Golden Globe for Best Actor in a Musical or Comedy. Just a few moments after he gave his acceptance speech, women he had wronged came forward.
In the days that have followed, we've seen Franco hem and haw over a non-apology and have at least one public event canceled in light of the allegations.
Five women have now come forward with accusations of sexual misconduct against Franco. A new report from the LA Times shares the harrowing details behind their allegations.
After all the buzz he's been getting for The Disaster Artist, Franco probably assumed his Sunday night would be full of happiness and excitement.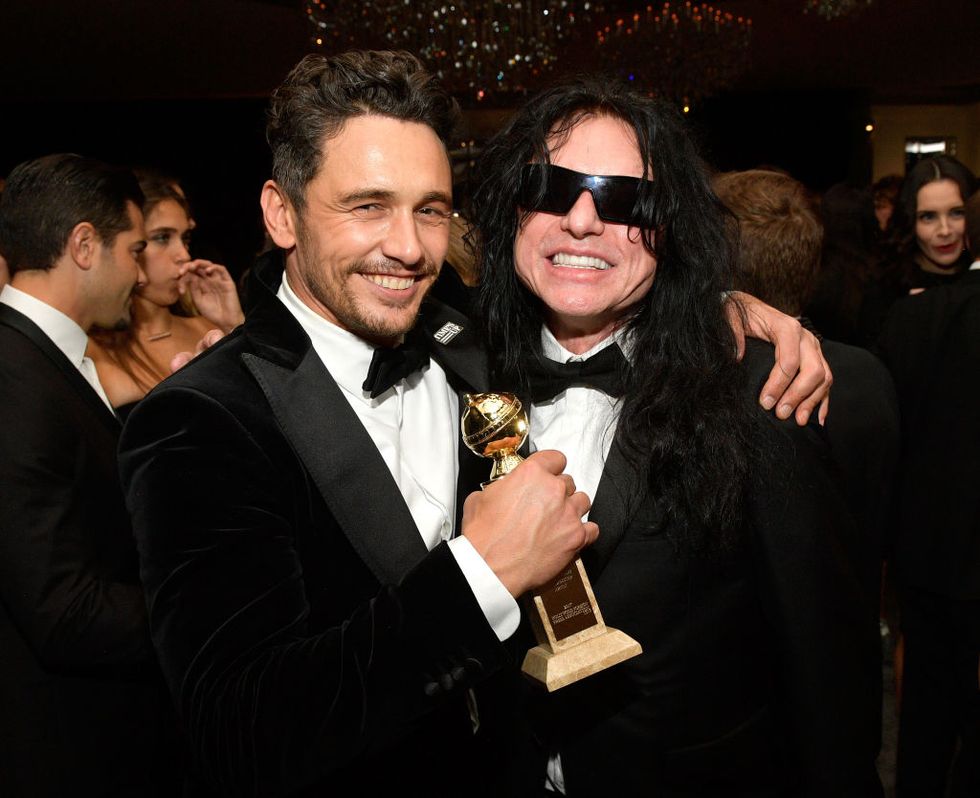 via: Getty
He clearly received the "wear black" memo and also sported a "Time's Up" pin to show his support for victims of sexual abuse and discriminatory practices within several industries. Maybe he should have opted out of wearing the pin. Better yet, maybe he should have just stayed home. Even 
better 
yet, he should have never sexually abused women.
Violet Paley is one of the women who called Franco out for the hypocrisy of him wearing a "Time's Up" pin.
Cute #TIMESUP pin James Franco. Remember the time you pushed my head down in a car towards your exposed penis & tha… https://t.co/ZmeRYFua9P

— Violet (@Violet)1515392749.0
Paley, 23, told the LA Times that she met Franco in early 2016 after he said he'd be willing to give her notes on a script she was working on. The two entered into a consensual romantic relationship. It was during their relationship that Franco pressured her into performing oral sex on him — something she'd never done with him at that point.

"I was talking to him, all of a sudden his penis was out," Paley said. "I got really nervous, and I said, 'Can we do this later?' He was kind of nudging my head down, and I just didn't want him to hate me, so I did it."
Sarah Tither-Kaplan, 26, is another woman who confronted Franco via Twitter about her own experiences with him. She was a student in a Sex Scenes master class Franco taught at Studio 4 (the now-closed acting school he founded in 2014).
Hey James Franco, now that you have a Golden Globe why don't you give speaking roles that don't require nudity in y… https://t.co/EtyDv9OgSW

— Sarah Tither-Kaplan (@Sarah Tither-Kaplan)1515377999.0
In 2015, Franco asked Tither-Kaplan to play a prostitute in one of his film projects. She agreed, thinking this role might be her big break. One day, while on set, a producer approached her and asked if she'd be willing to film a "bonus scene" featuring an orgy. Again, she agreed.

However, while filming the scene with Franco, Tither-Kaplan says that he removed a clear plastic guard that covered her vagina and simulated oral sex on her with no protection. There were several other women in the scene. Franco removed every plastic guard. There was another scene that required Tither-Kaplan and other actresses to dance around Franco while wearing animal skulls on their heads. When one actress hesitated, she was sent home. "I got it in my head pretty quickly that, OK, you don't say 'no' to this guy," Tither-Kaplan said. Additional allegations of sexual abuse have come from some of Franco's other former Studio 4 students...
Katie Ryan is an actress who took several classes at Studio 4.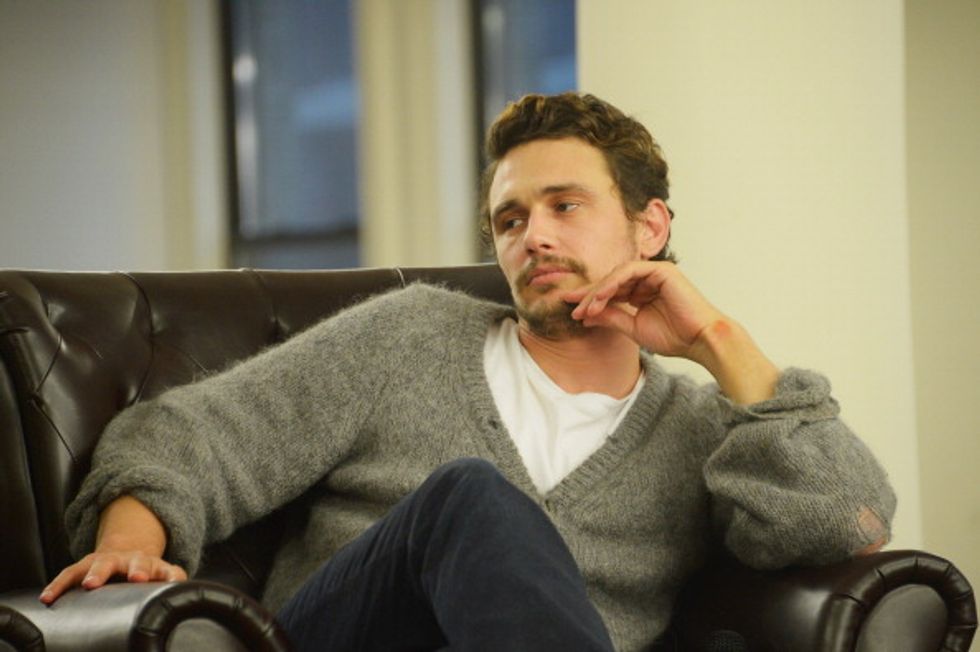 via: Getty
Ryan says Franco "would always make everybody think there were possible roles on the table if we were to perform sexual acts or take off our shirts." For years, Ryan received mass email requests from Franco looking for women to play "a prostitute or a hooker."
Hilary Dusome, another former Studio 4 student, describes what happened after she was chosen to perform in what she thought was one of Franco's art films.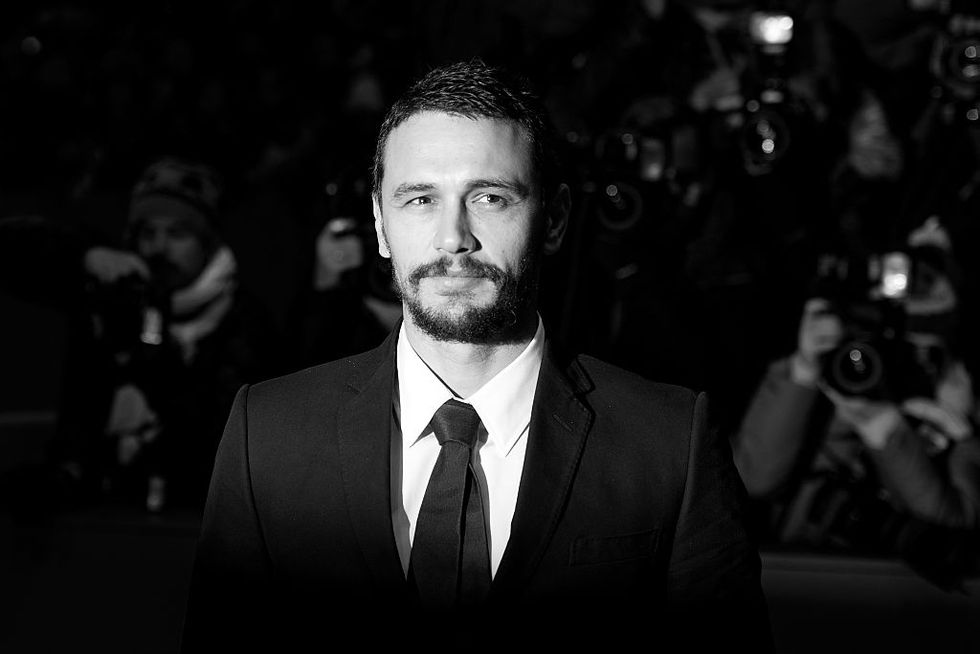 via: Getty
In the middle of filming, Franco approached Dusome and several other actresses and asked, "So, who wants to take your shirt off?" No one volunteered, and Franco stormed off in anger. "I felt like I was selected for something based on my hard work and my merit, and when I realized it was because I have nice [breasts], it was pretty clear that was not the case," Dusome said. "I don't think he started teaching with bad intentions, but he went down a bad path and damaged a lot of people in the process."
Dusome's statements were backed up by another student named Natalie Chmiel.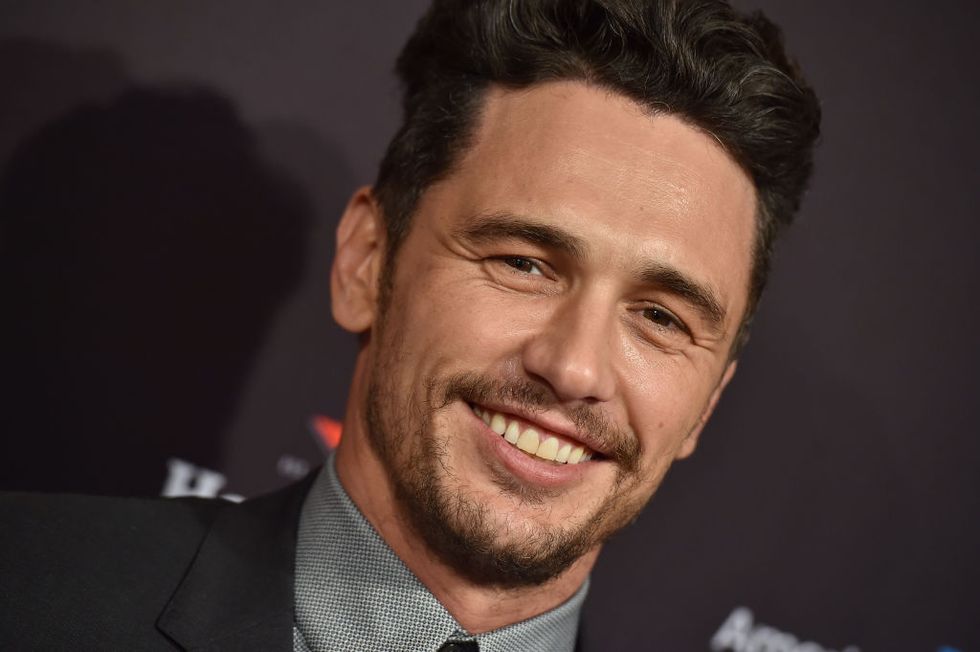 via: Getty
She also said Franco was "visibly angry" when the women in the scene didn't volunteer to take their tops off. "He just took advantage of our eagerness to work and be a part of something bigger," Chmiel said. "We were all these up-and-coming actors who were so hopeful."
And don't forget that back in 2014, Franco was caught trying to convince a 17-year-old British girl to meet him in his hotel room.
James Franco admitted to attempting to get a 17 year old to go to his hotel room. Everyone who is saying someone "c… https://t.co/kSfI4u1lC0

— Hank Green (@Hank Green)1515477400.0
After that news became public, Franco adopted an "aw, shucks" attitude and claimed that "social media is tricky."
Two days before the LA Times published their report, Franco appeared on The Late Show with Stephen Colbert. Watch him perform his "apology" in the video below:
Yeah, nice try, Franco. Needless to say, Franco's week has probably been completely different from what he envisioned as he walked onstage to accept his Golden Globe on Sunday. At this point, Franco has denied each of the allegations against him. Let's see how that works out for him.