Despite the fact I used a chip clip to keep a curtain up for a month or so last year, I have to admit that I'm addicted to HGTV, and that includes shows like Flip or Flop, starring Christina El Moussa and her now ex-husband Tarek.
Their contentious divorce has been making headlines, but last week Christina was making headlines for another reason — for (gasp!) having fun with her kids and also wearing a bathing suit.
She shared a picture of three little girls and her six-year-old daughter, Taylor, playing in a shallow backyard pool with her nineteen-month-old son, Brayden, watching near the edge.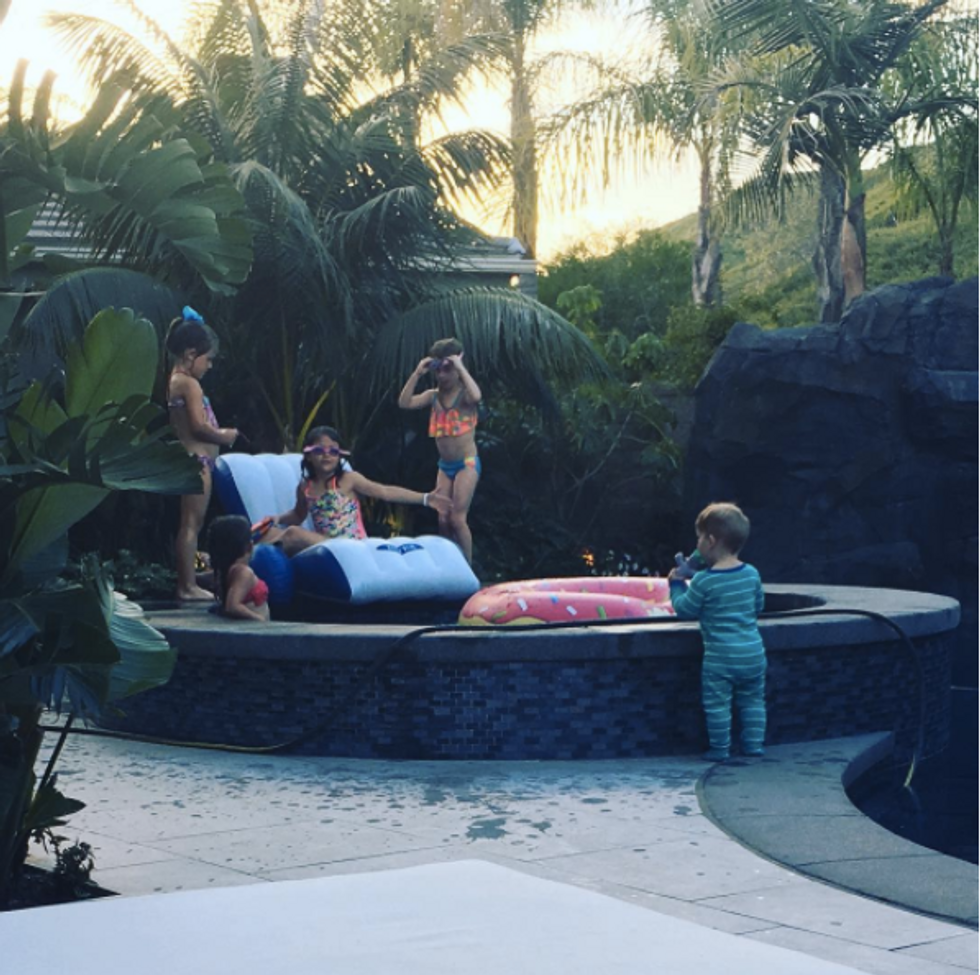 But apparently it was too close to the edge for some people who felt they should judge her parenting based off pictures and assumptions.

Others chimed in to say that the picture also made them very nervous, so much so that Christina felt the need to respond.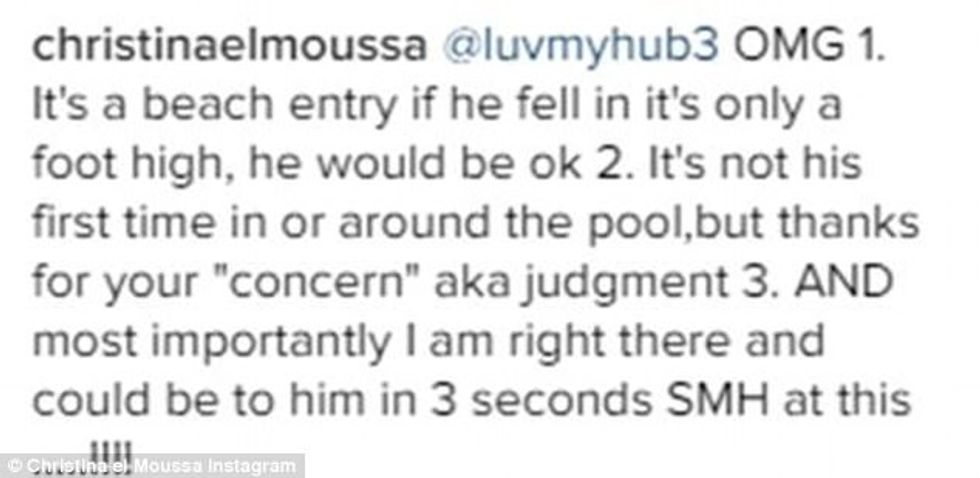 And more than 500 other people left comments in support of Christina and the picture.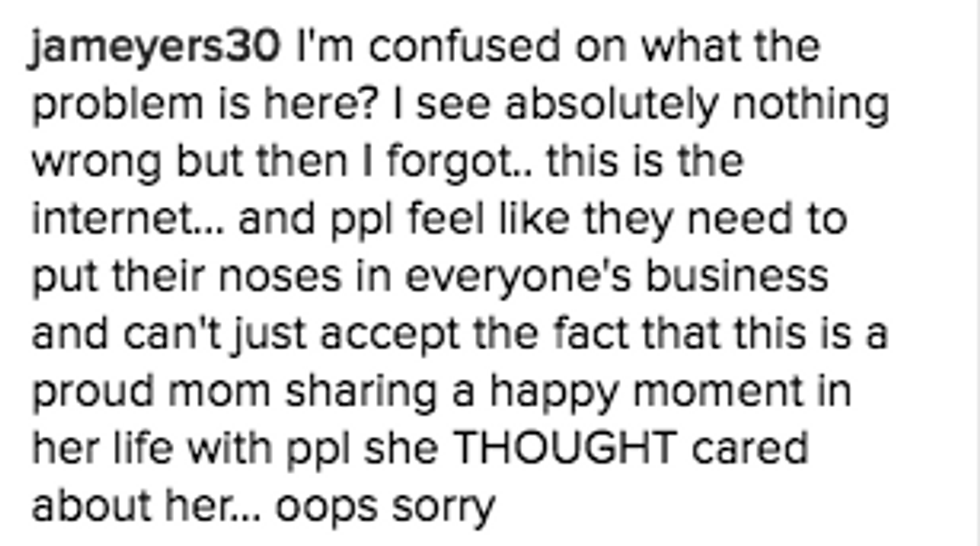 Oh, but it doesn't end there!
She also shared a picture of herself and Taylor in matching bathing suits, showing off their newest family member, an adorable French bulldog puppy named Cashie.
This time comments ranged from where she got her dog to the fact that she was wearing a bathing suit around her daughter, including things like, "Her bones are sticking out ..she needs to eat a hamburger. LOL" and "All for fame.."

The photo was part of a promotion for swimwear line LSpace by Monica Wise, and a majority of the comments were supportive.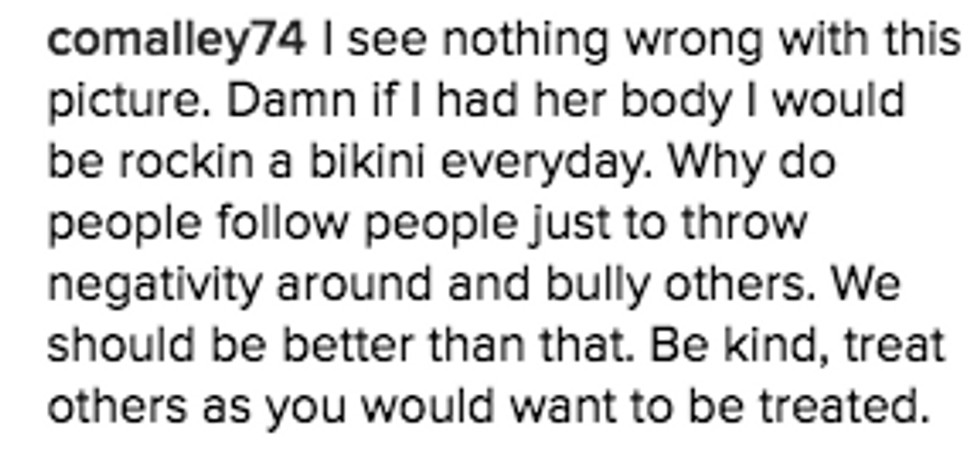 It doesn't appear she's letting the negativity get her down, but it begs the question...