Florida's state government just passed judgment on a divisive issue. That issue? Gun control. Specifically, Flordia just voted to let teachers carry firearms in schools. It's not an official law yet, but it very well may be in the near future. And when it is, the law will affect schools all across Florida.
This bill is meant to be Florida's response to the Marjory Stoneman Douglas High School shooting in Parkland, Florida. But here's the thing: the very student activists affected by that shooting are among this bill's biggest critics. As you'll see, they have a few well-founded concerns.
So keep reading for the full story behind this controversial new legislation.
Florida's Senate passed a 'school safety' bill on April 23.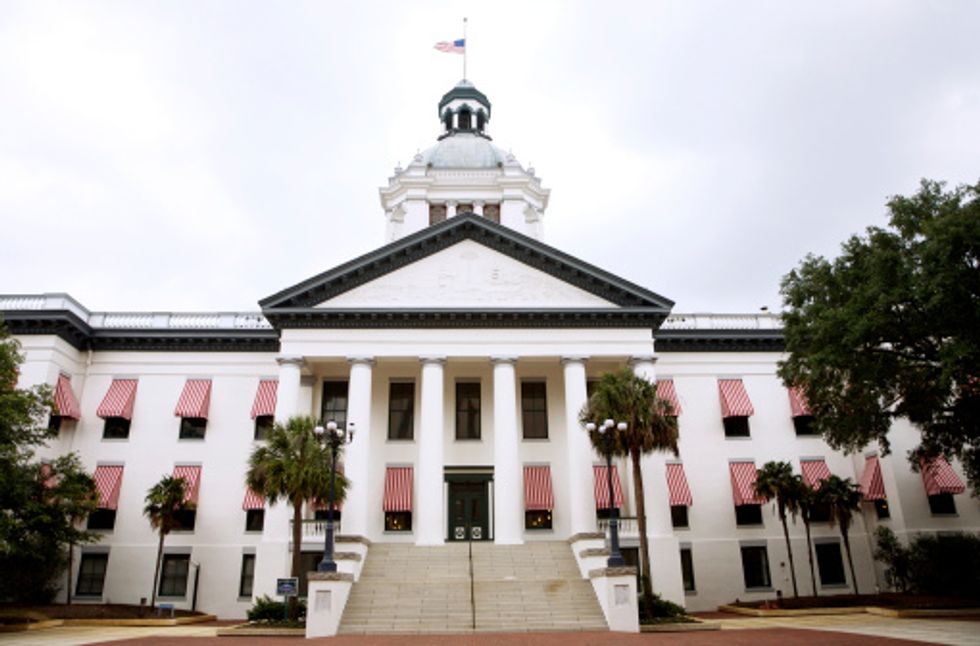 According to this bill, teachers will be able to voluntarily carry guns provided their school boards agree to it.
There's a direct reason for this bill.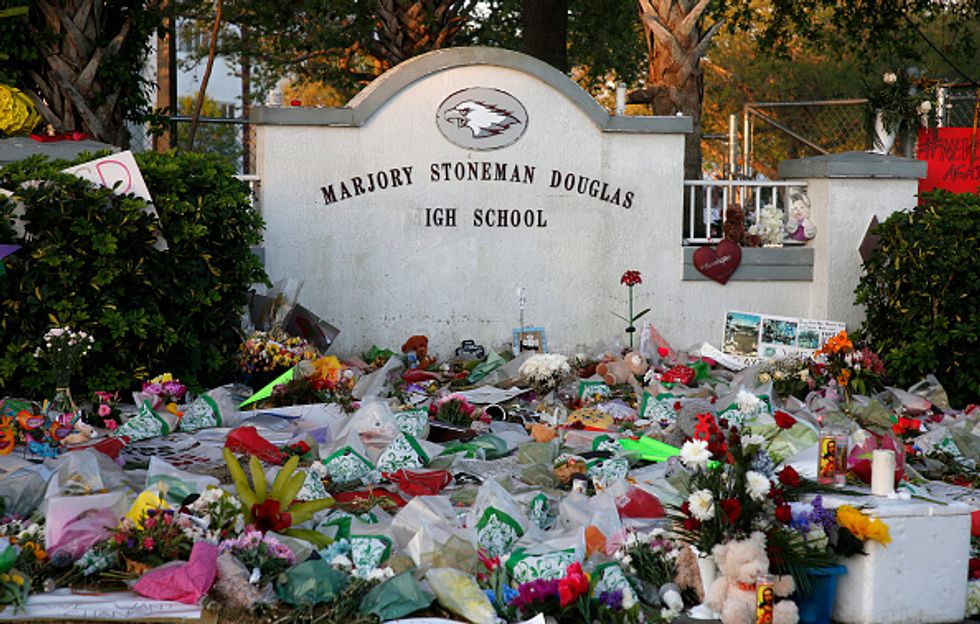 Just over a year ago, the Parkland massacre happened at Florida's Marjory Stoneman Douglas High School.
17 people were killed.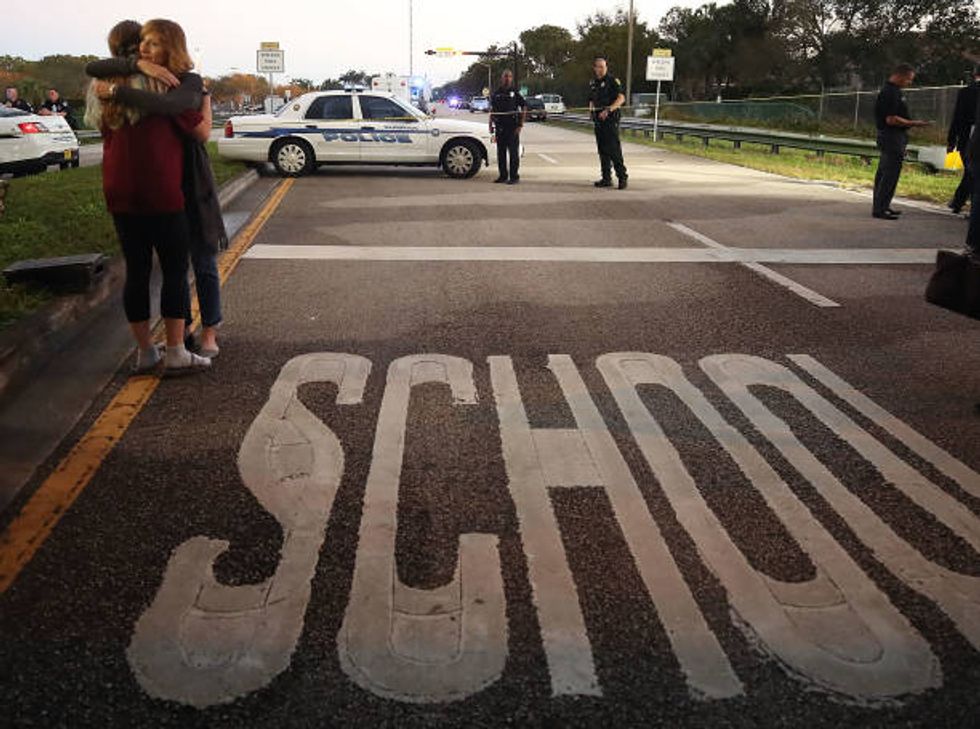 And while many began calling for reform on gun control, others began demanding 
fewer
restrictions on guns--like giving teachers the right to carry them in school.
It's looking like Florida will have a new law soon.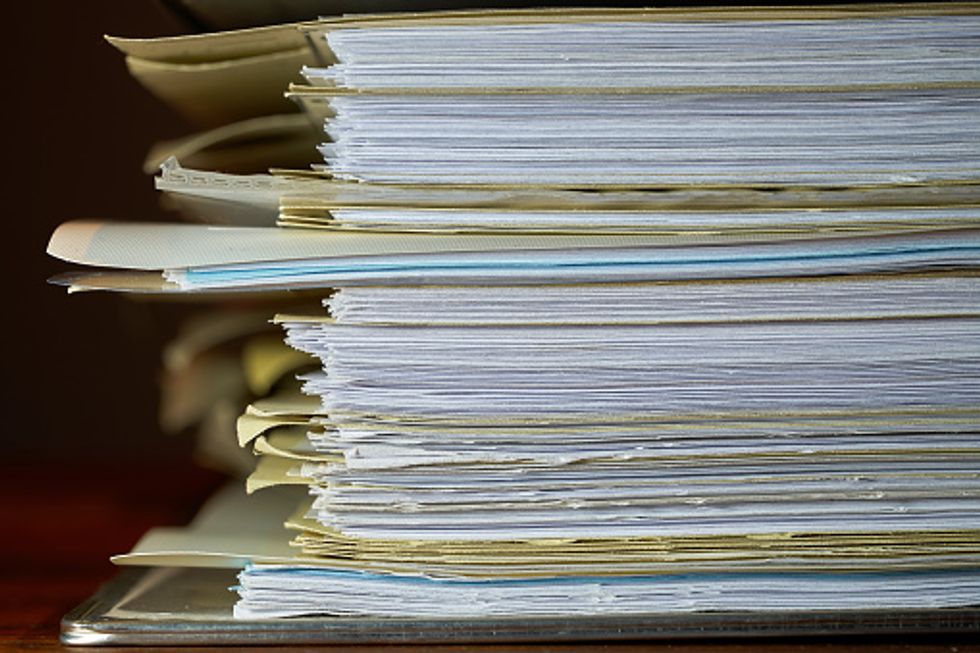 It isn't official yet, as the bill must still be approved by the House and signed by the Governor. However, both will almost certainly do that.
The bill has support in the House.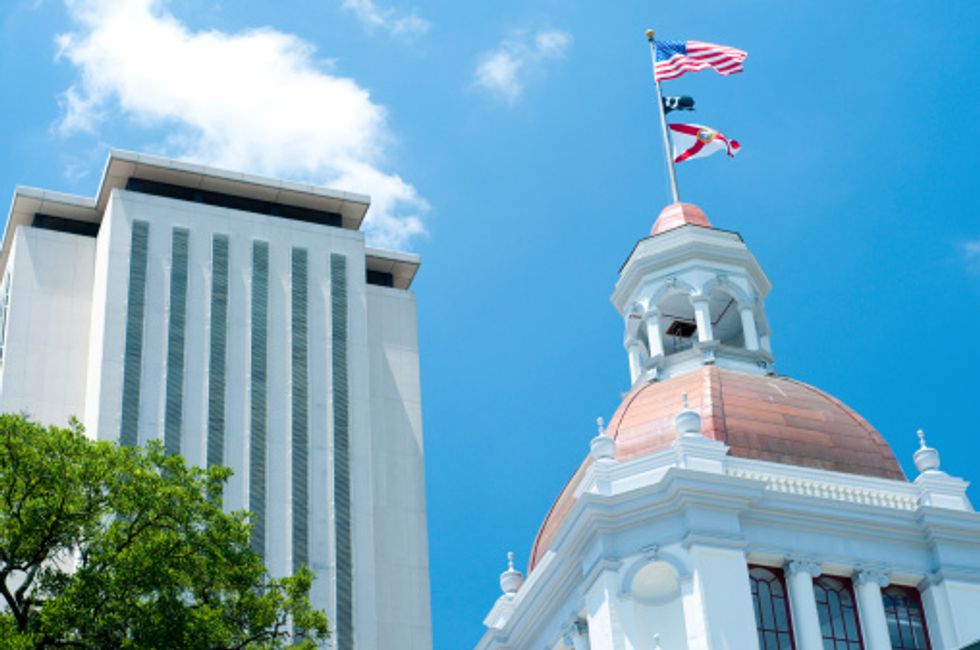 And it was already passed in the Senate by a 22-17 margin, mostly along party lines. So it'd be surprising if this bill 
didn't 
become law.
And then you have Florida's governor.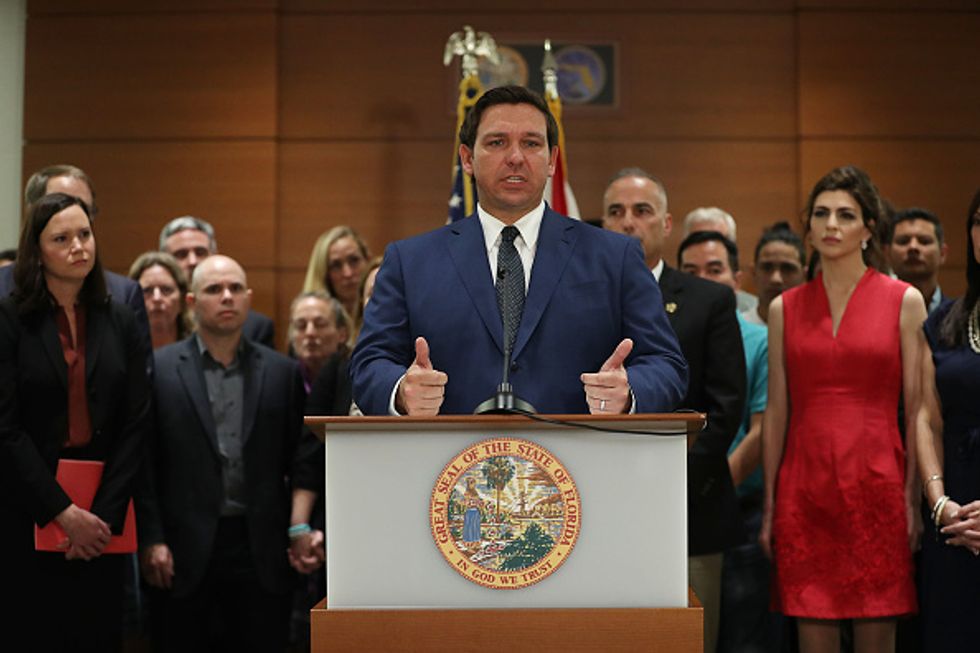 Ron DeSantis has already confirmed that should the bill make it to his desk, he'll sign it.
Here's the thing, though: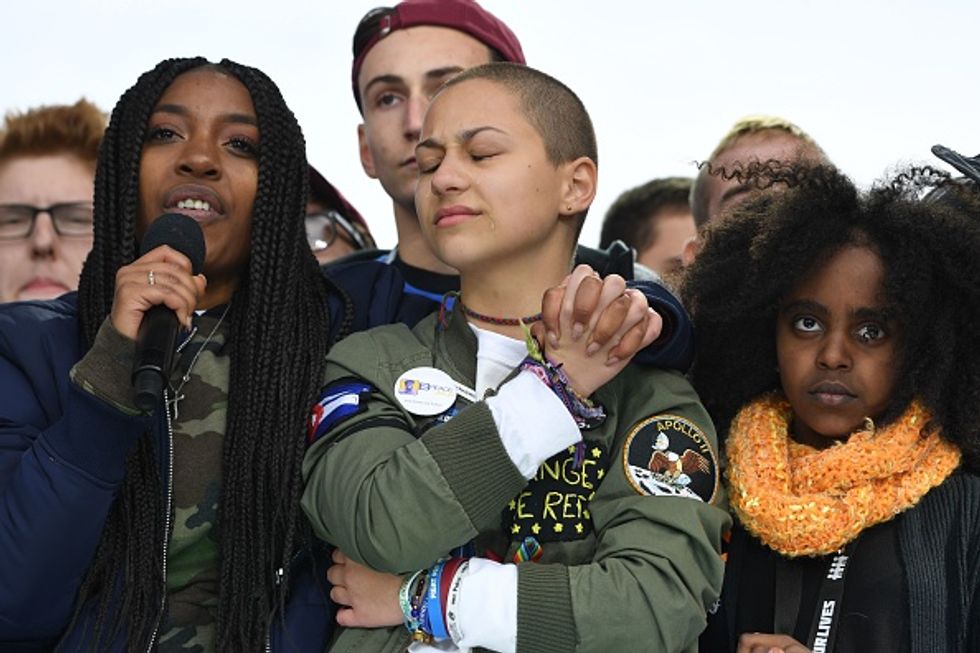 This bill may have been drafted in response to Parkland, but those very students (and other student activists from across the state) are fiercely opposed to it.
Student protesters gathered at the state Capitol.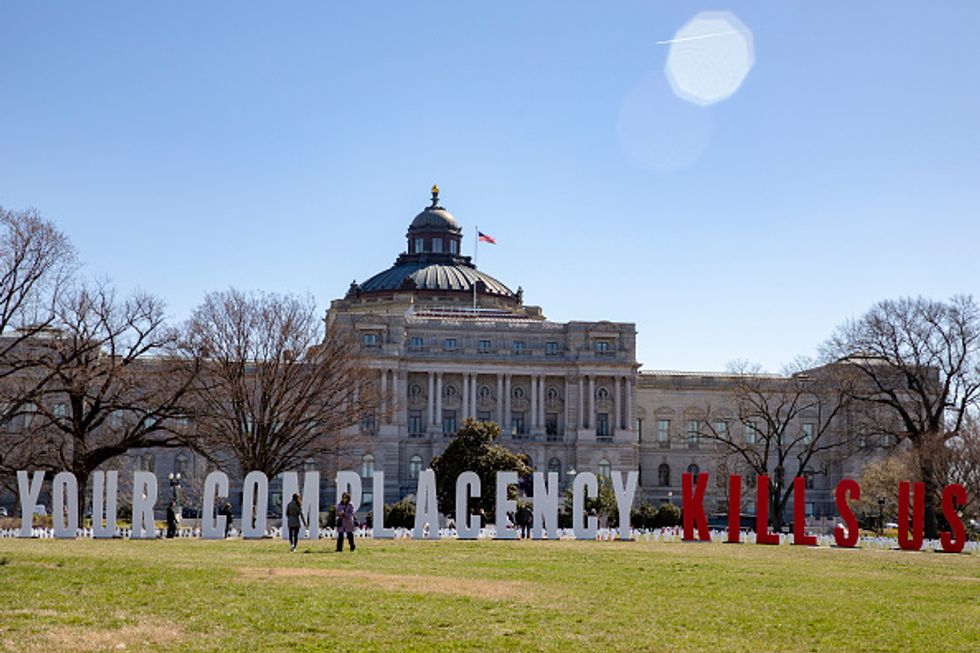 Because they say that the idea of teachers carrying weapons does not make them feel safe at all. Rather, they're scared by the prospect.
The debate got very emotional for students.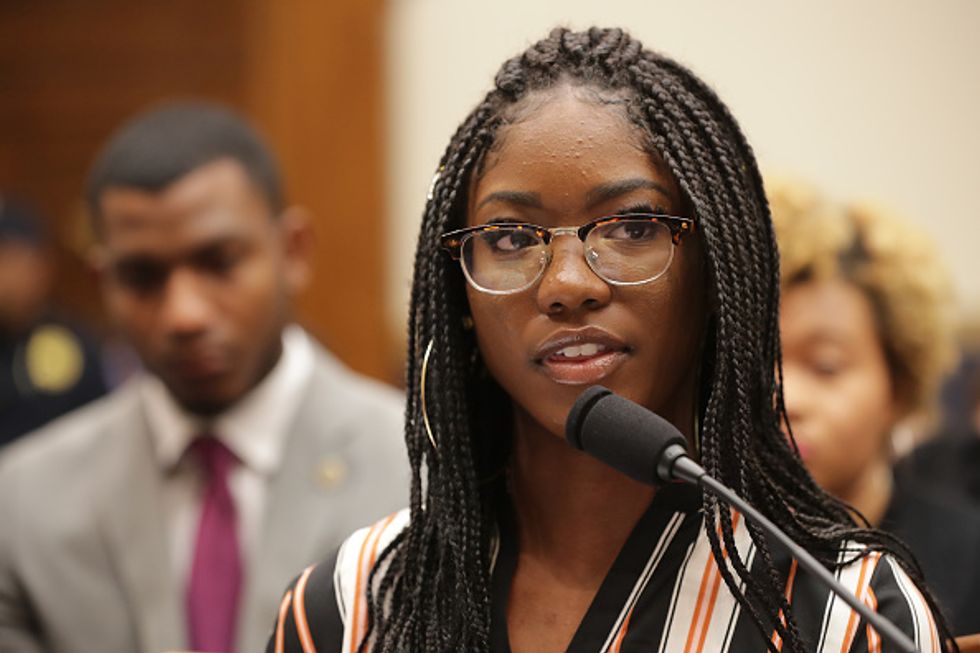 "Arming teachers does not represent what teachers, parents or students want or need," Aalayah Eastmond told the
South Florida Sun-Sentinel.
Aalayah is a senior at Marjory Stoneman Douglas High School and a survivor of the Parkland shooting.
Aalayah (and many others) believe it's the wrong kind of 'help.'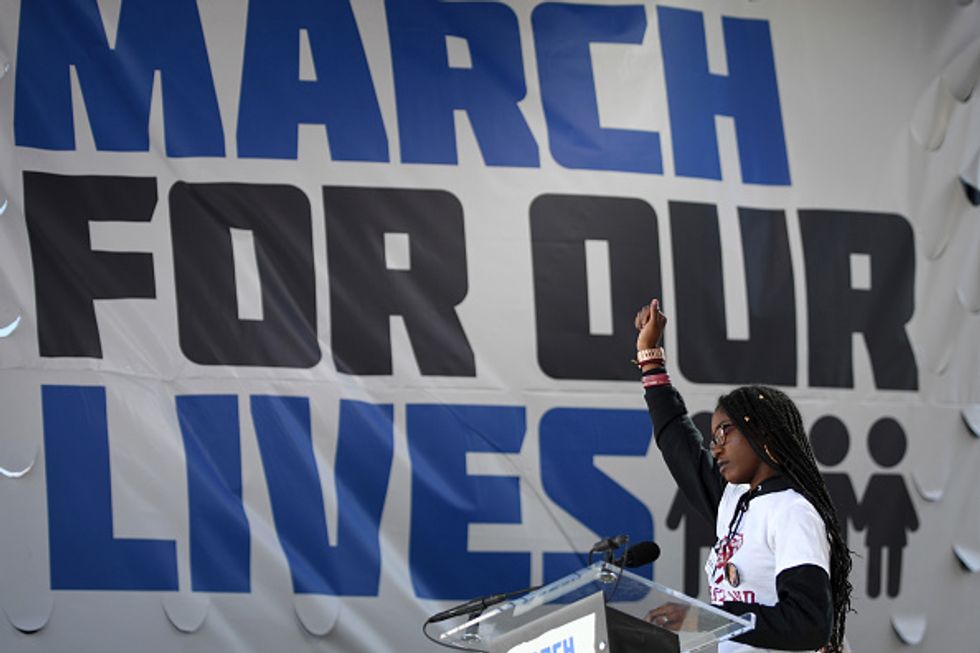 "It's just a dried-up bandage trying to be used on a large wound. It does not work," she said.
There are other concerns.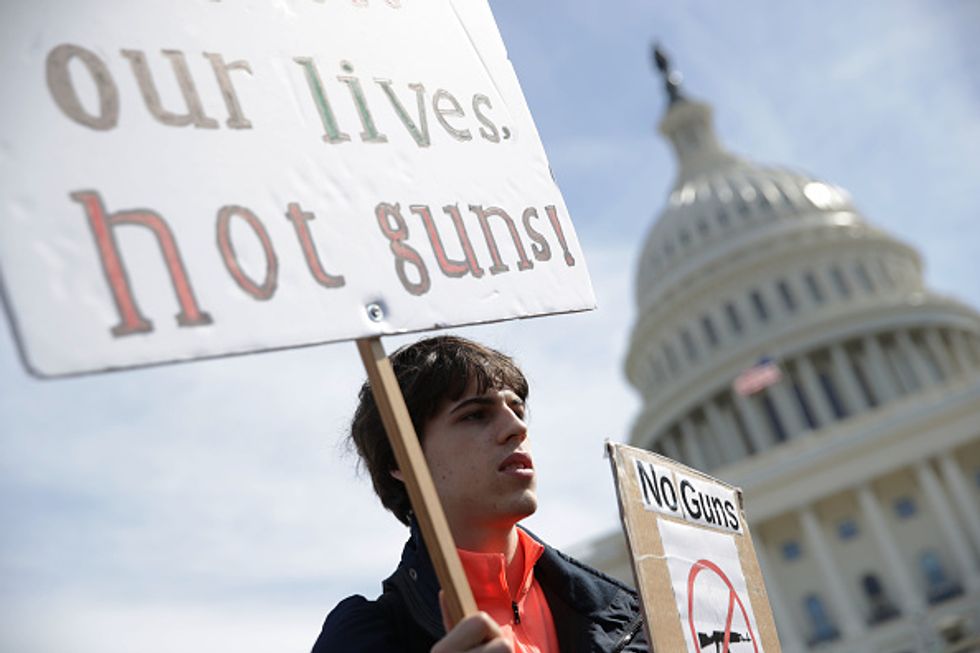 Opponents of the bill also worry that a teacher's gun might fall into the hands of a student, or that the teacher might take things too far if a fight broke out.
Democratic Senators tried to stop the bill.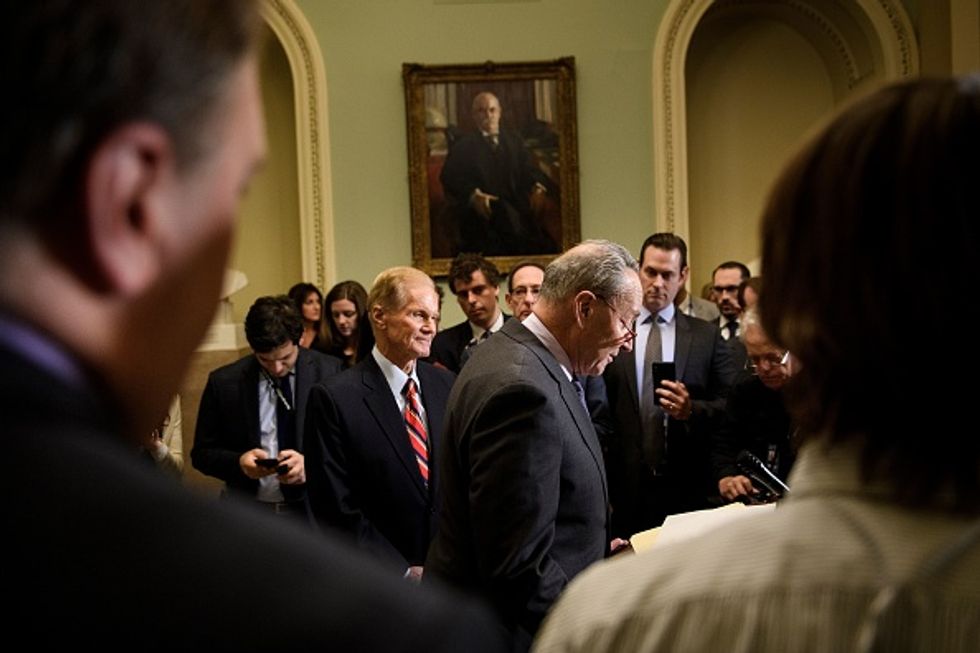 But in the end, only one Republican (Anitere Flores of Miami) crossed party lines to oppose the bill.
They've still got a few things to say, though.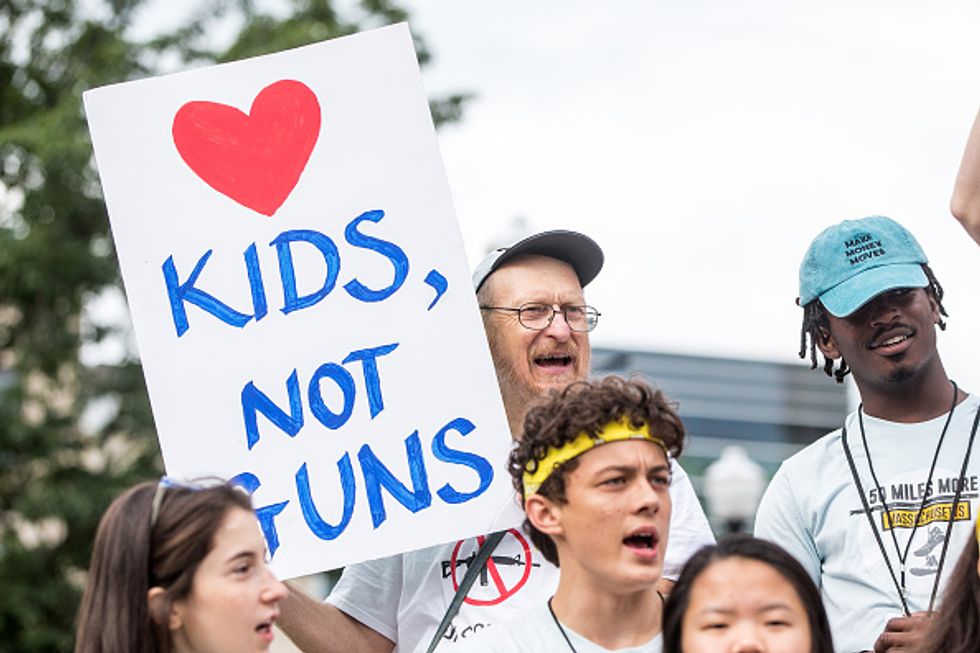 Sen. Bill Montford argues that teachers are already forced to be counselors and social workers because of today's problems--and that adding 'security guard' to the list wouldn't help. "What we are telling teachers [is] if you want protection for you and your children then you do it yourself," he said.
The program would be voluntary for teachers.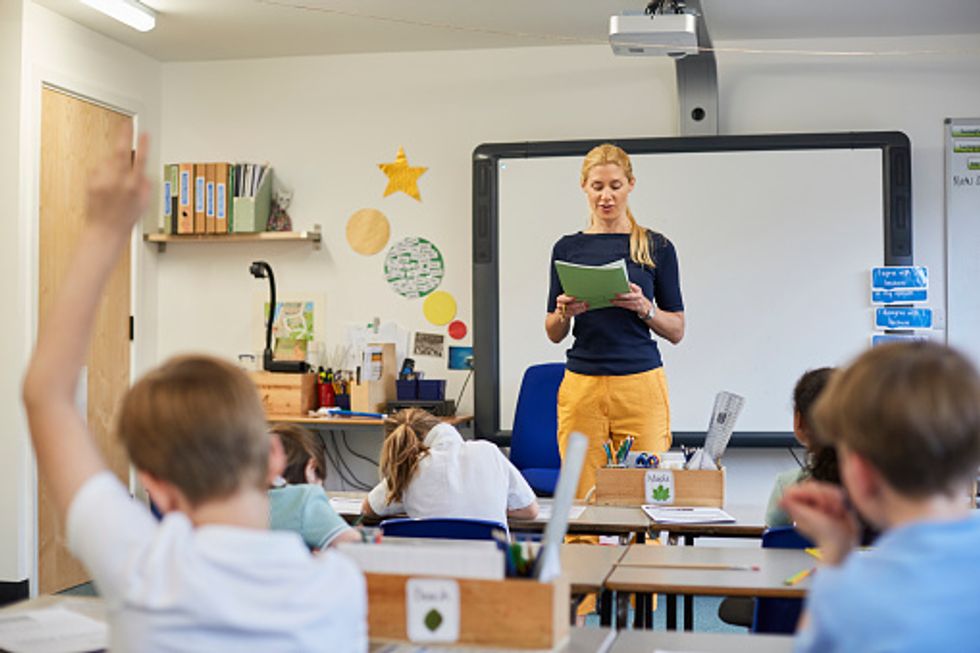 But not for students, which is another concern from opponents of the measure; they would have no say over being in a classroom with an armed teacher.
There are more elements to the bill.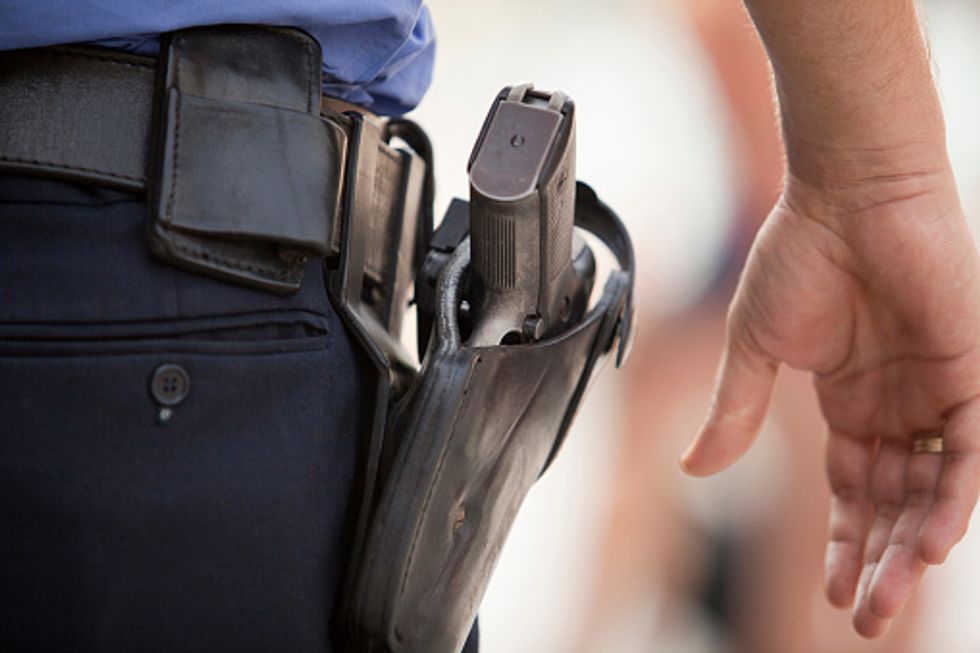 In fact, without the section allowing teachers to be armed, the bill would have had bipartisan support. Other provisions include better reporting of school safety incidents, a standardized risk assessment process for dangerous students, and new guidelines for school-based mental health--which most lawmakers are in favor of.
There have been attempts at alteration.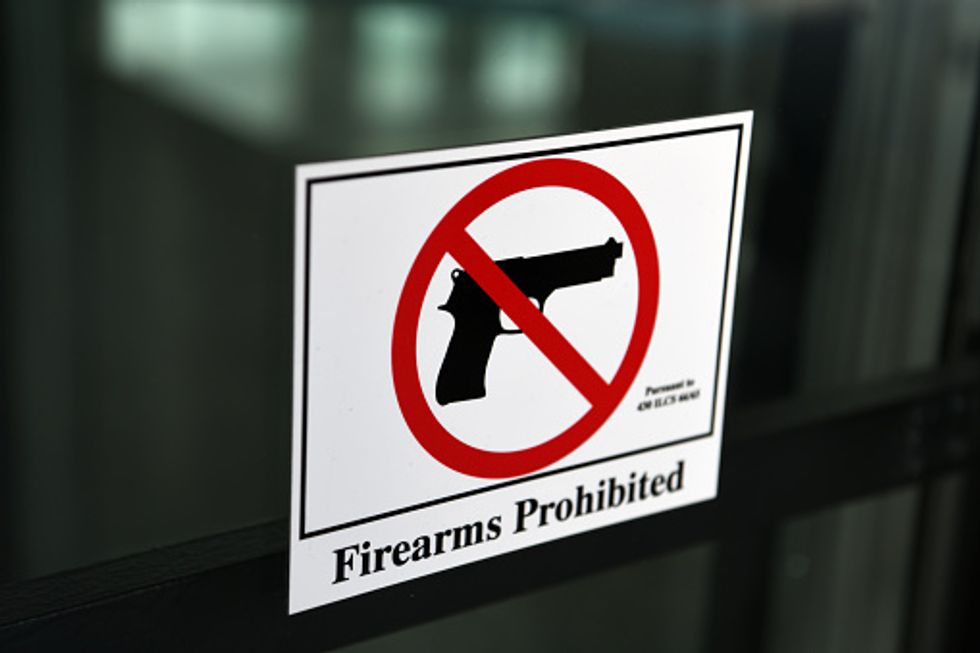 Democrats have tried multiple times to remove the parts of the bill that authorize arming teachers, without success.
Here's why the bill contains what it does: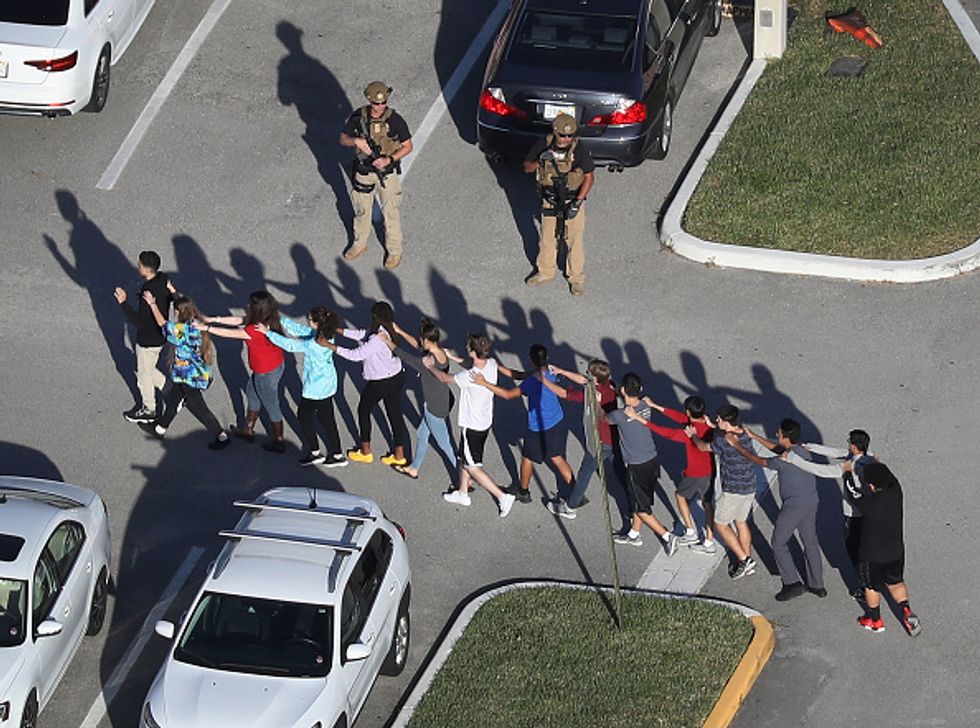 Its provisions were based on recommendations by a state commission put together to investigate Parkland and determine how to prevent future school shootings.
One particular democratic senator served on the commission.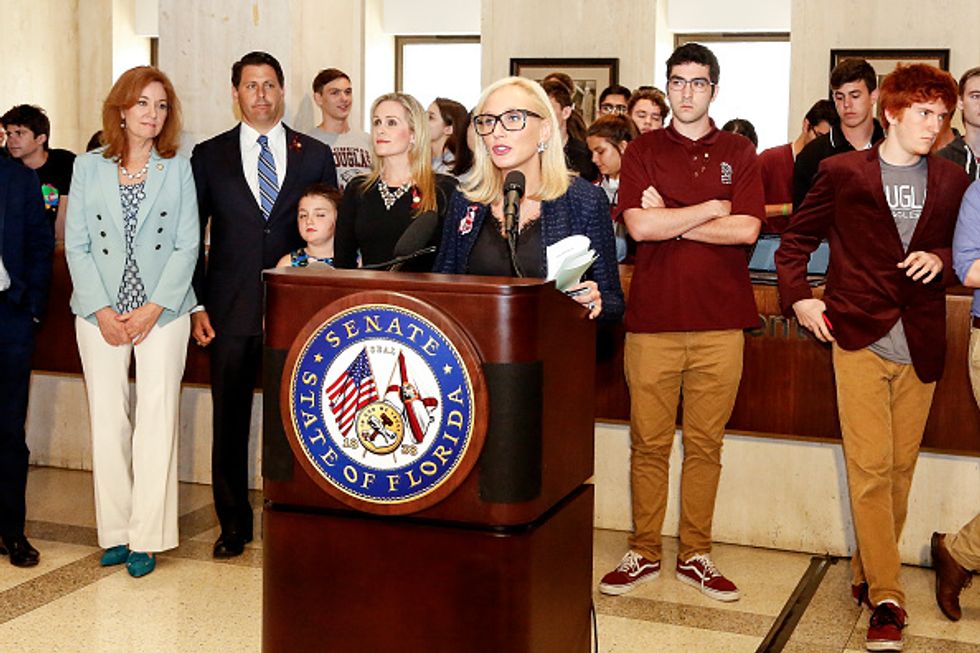 Sen. Lauren Book spoke on the floor of the Senate on the 23rd of April. She admitted that for her, the choice of whether or not to vote in favor of the bill was causing her a lot of inner turmoil.
Here's why: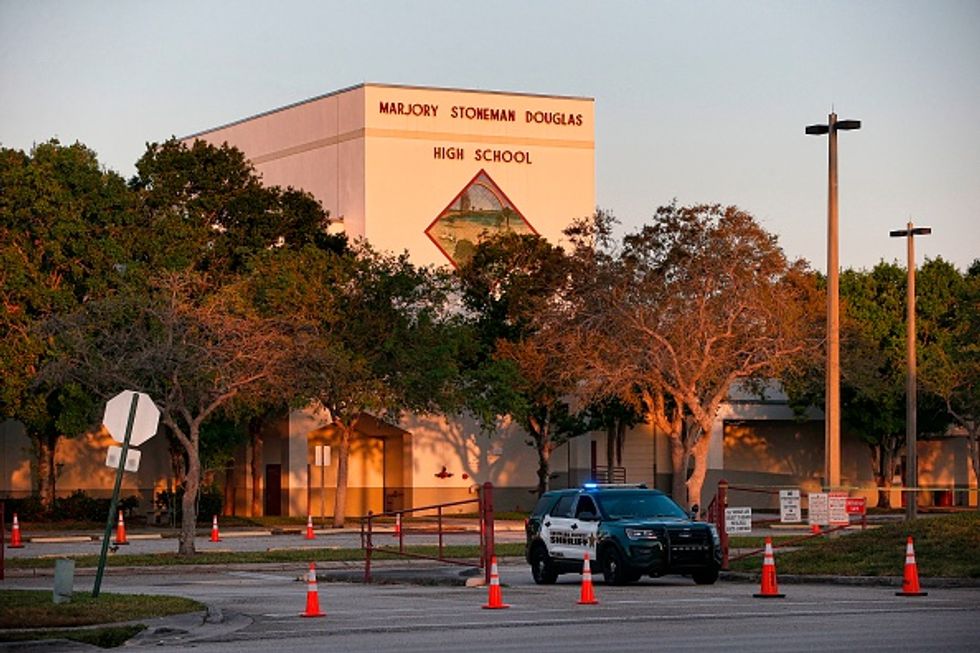 Book told the Senate that she had watched video footage of the massacre "bullet by bullet" and has "done nothing but eat, drink and sleep" the Parkland tragedy for the past year.
And she had initially supported the bill.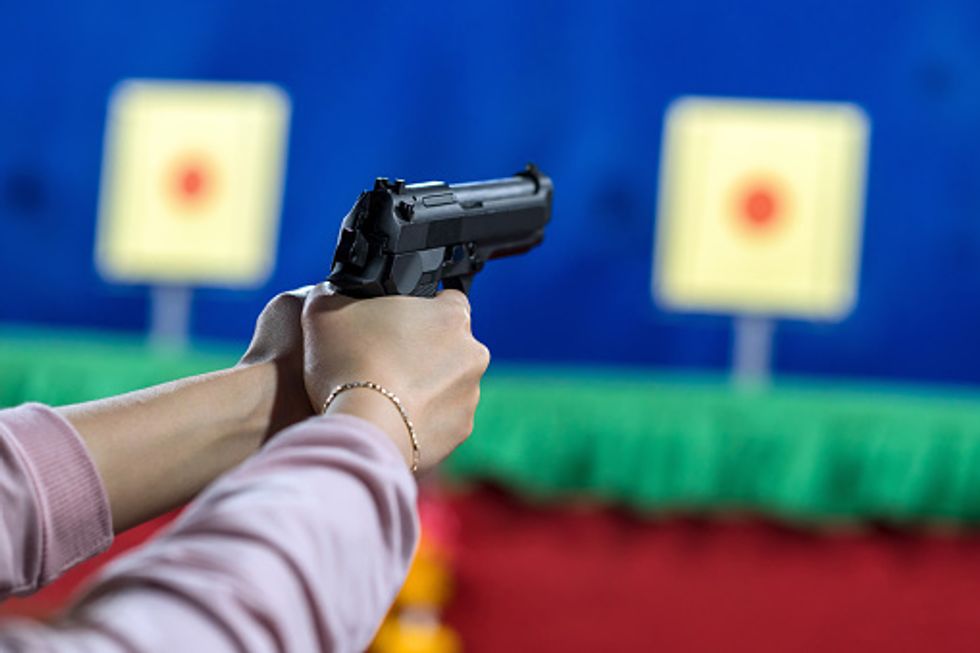 When the commission first recommended allowing teachers to carry firearms in school, Book backed it.
That's because of a particular moment during the shooting.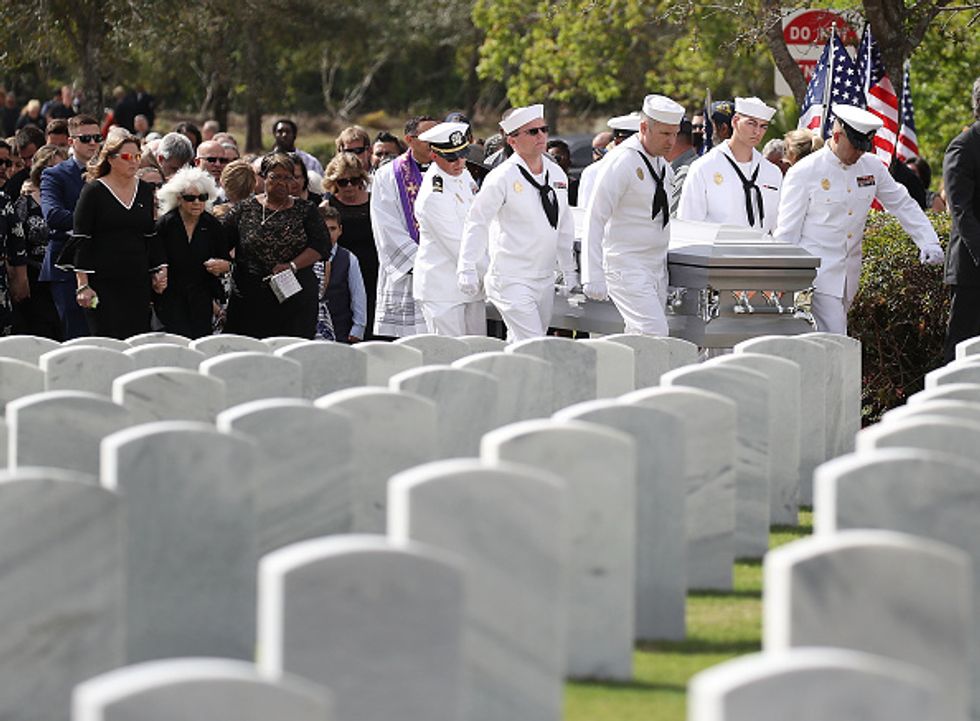 As she watched video footage of the massacre, she saw Chris Hixon, a wrestling coach at Stoneman Douglas, jump into action to protect the students.
But she felt if he'd been armed he "could have done more."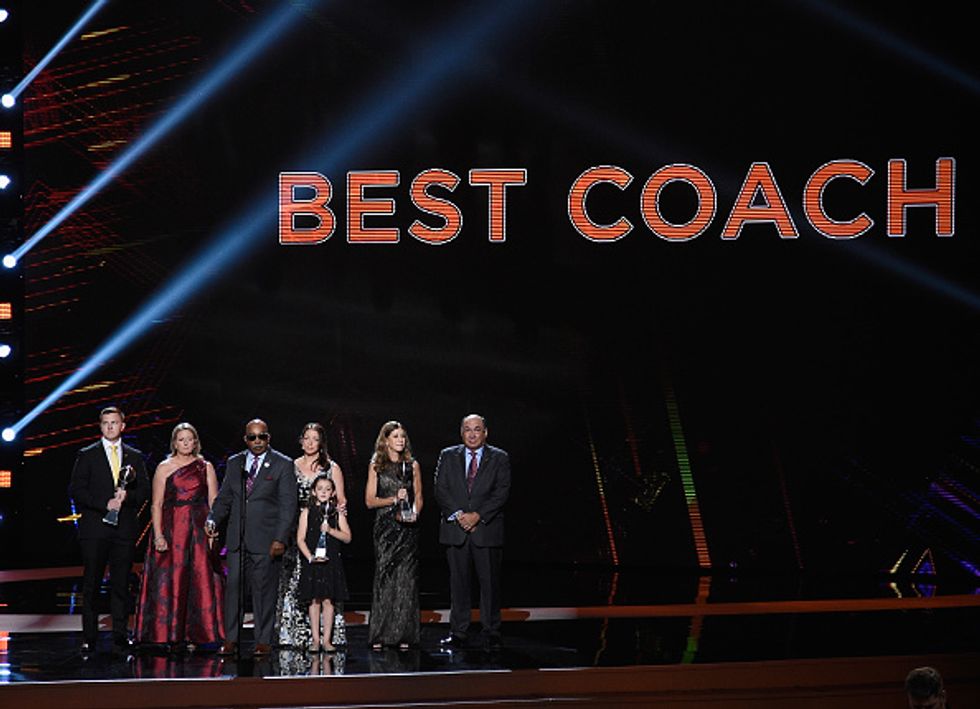 "I saw him look around, check his pockets, search desperately for something, anything to engage the shooter," Book said. "After seeing all the footage, I know he could have and would have done more to stop or delay the carnage."
However, the community's opinion changed things.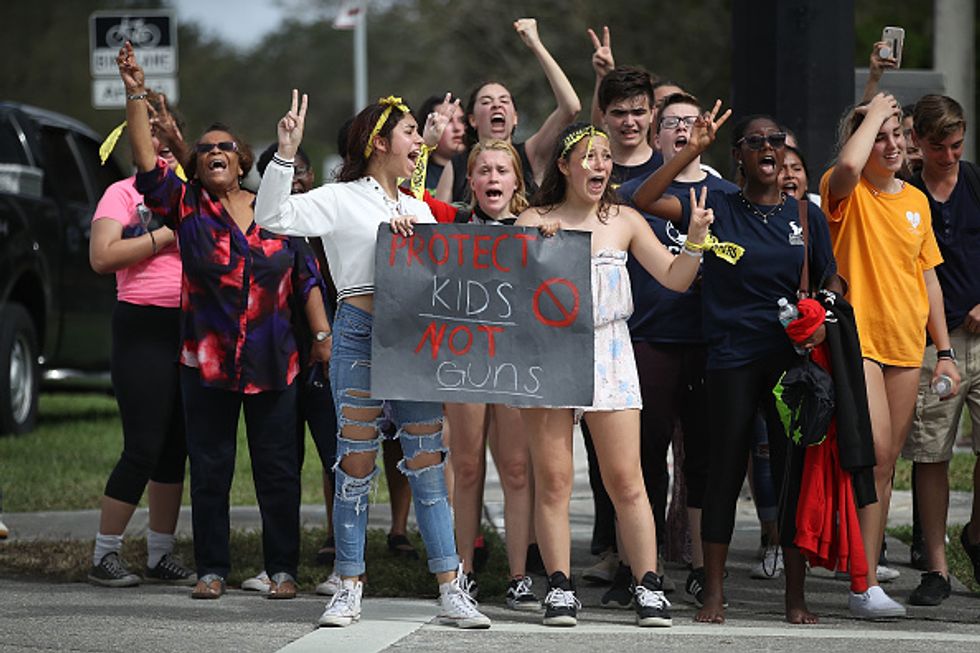 Despite her feelings on the matter, the Democratic party and the community's opposition to the bill caused Book to vote against it. She called it an "exceedingly painful vote."
There's already legislation in place concerning this issue.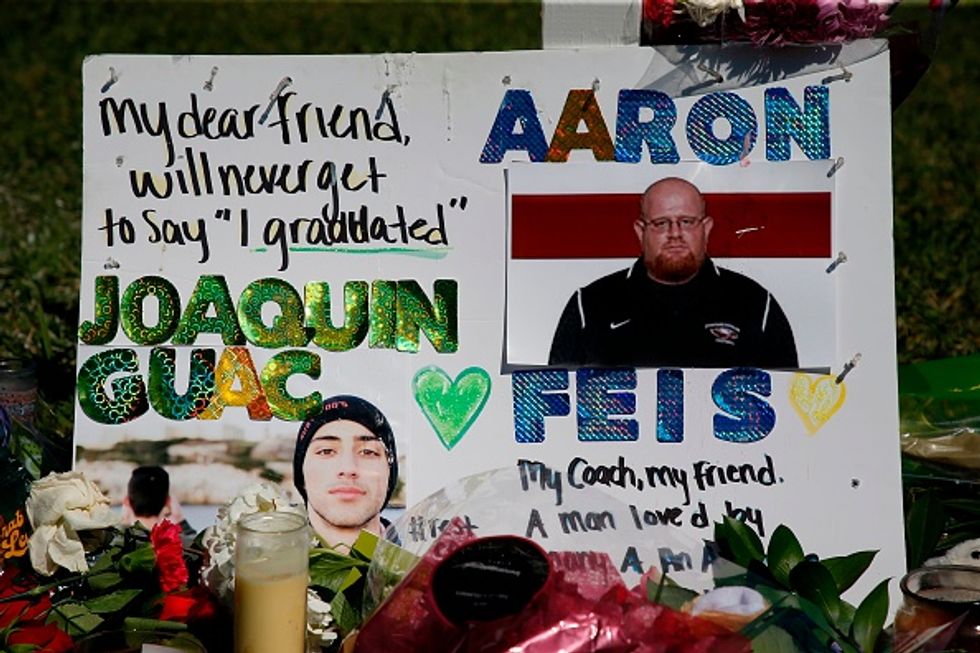 The current bill is actually an expansion on a program already in place: the Coach Aaron Feis Guardian Program.
What does that do?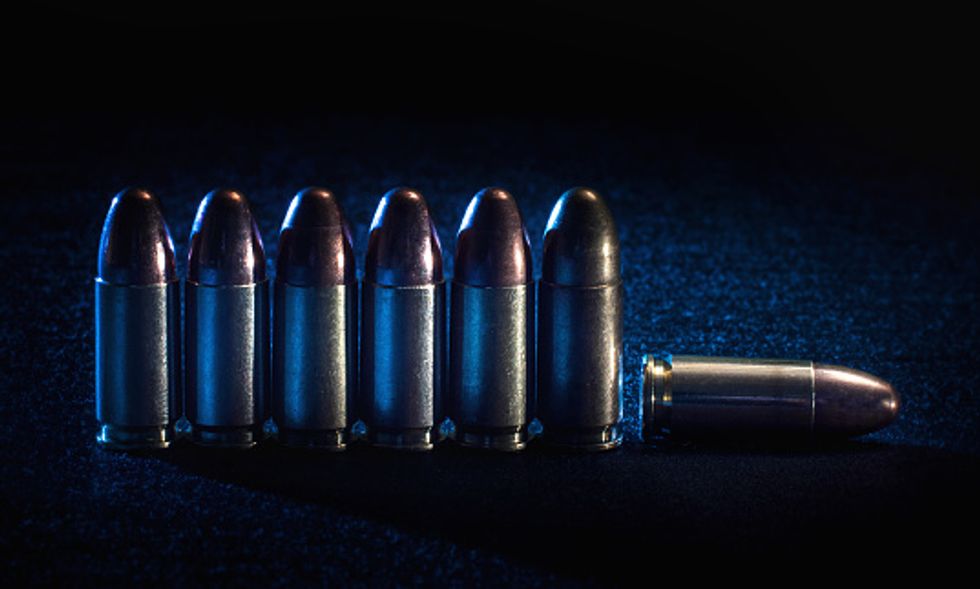 The program is named for Aaron Feis, an assistant football coach killed in the shooting. It allows non-instructional employees to carry guns as long as they undergo training.
In case you're wondering who 'non-instructional employees' refers to: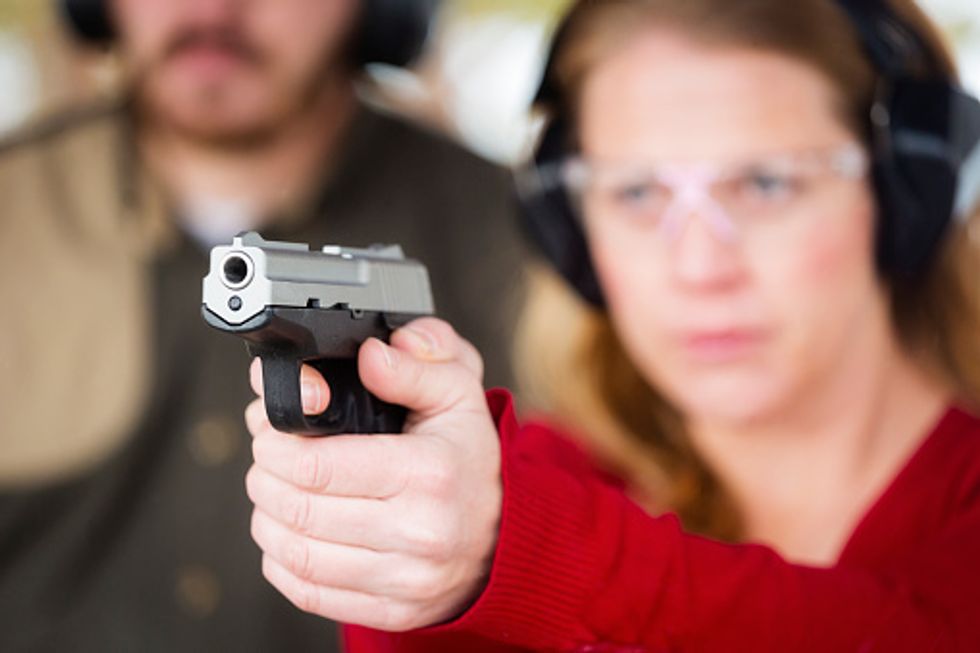 This means that school employees such as coaches, librarians, counselors, and administrators could be armed. That's why lawmakers are attempting to add to this law; it prohibits those "who exclusively perform classroom duties" from carrying guns.
And the program has participants.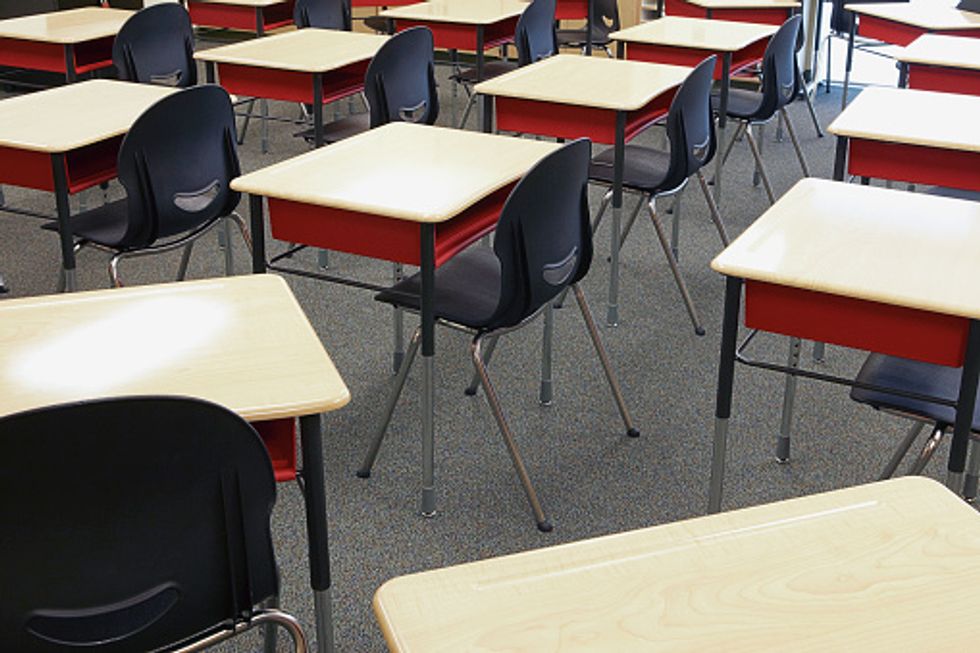 Twenty-five school districts already participate in the program, and another fourteen districts are currently considering it.
One district, Broward County, does things a little differently.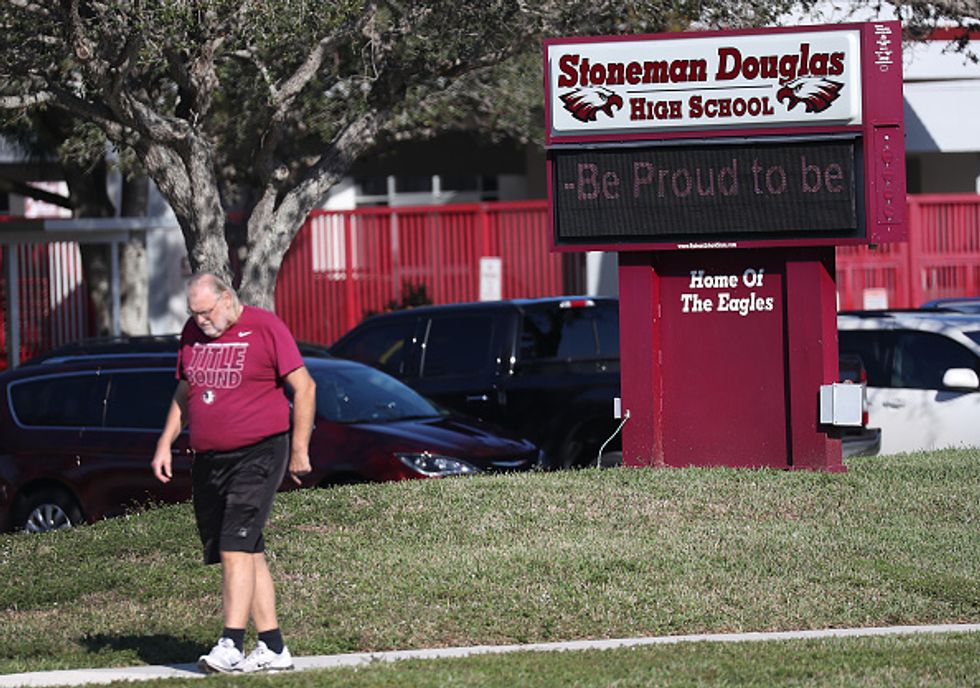 Instead of arming existing employees, the district hired security guards. Miami-Dade and Palm Beach also both have school police forces that patrol the premises.
It isn't clear exactly how much this new bill would change things.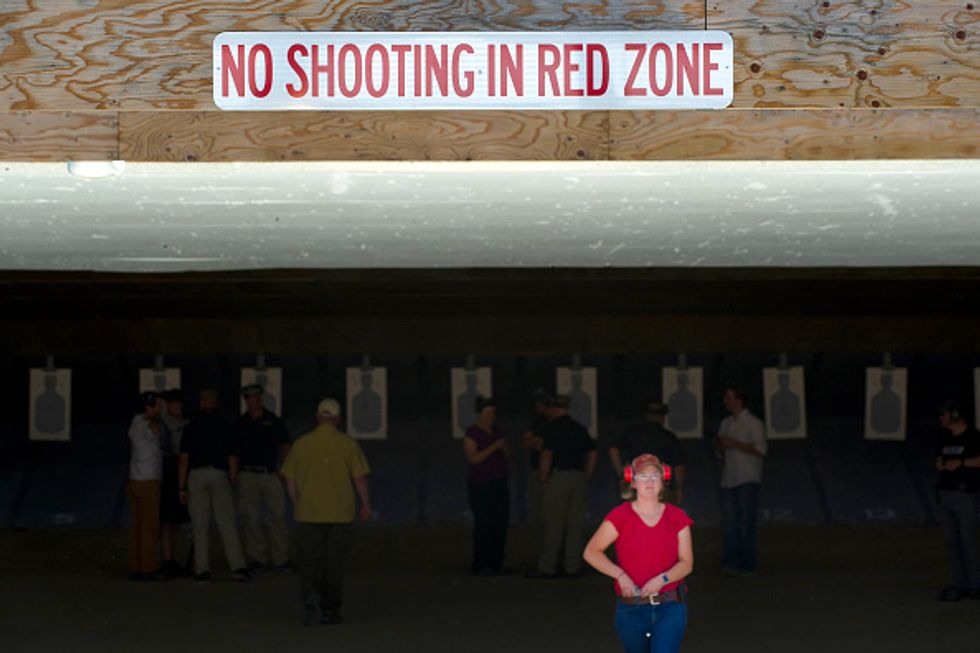 In the past, many South Florida school districts have already resisted arming both teachers and other employees. So we don't yet know how many districts would authorize the new legislation if it passes.
If it does pass, here's how it works: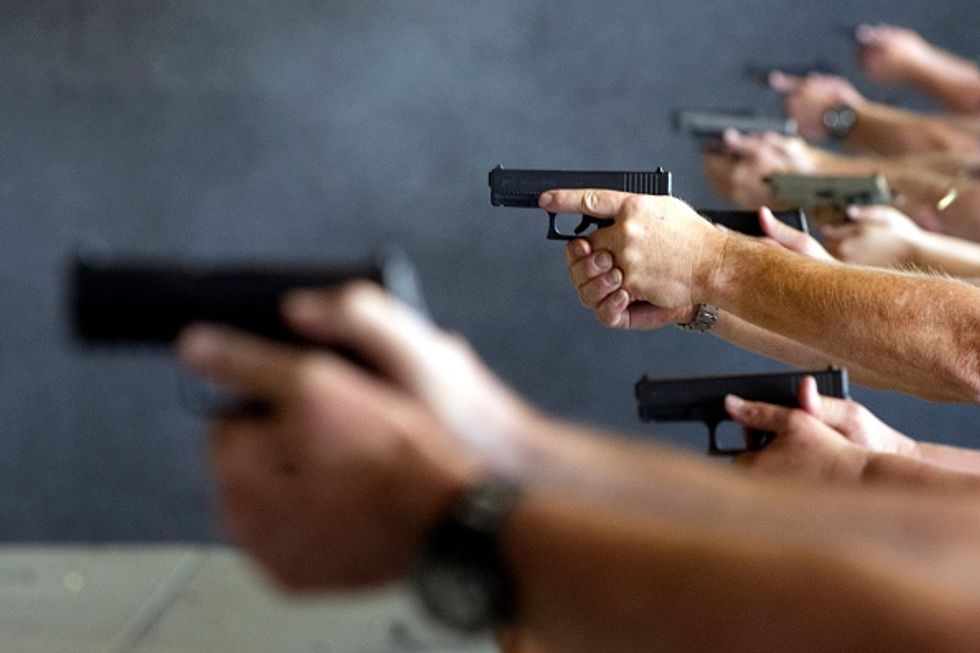 Teachers authorized by their district and choosing to arm themselves would need to undergo at least 144 hours of training first. They would also have to pass a psychological evaluation. What do you think of this legislation? Share the story and discuss it with your friends!