It's safe to say there are a lot of people willing to pay to see Logan Paul get knocked out cold, and his latest tweet to Floyd Mayweather might just have secured him a fight with the boxing legend.
But Mayweather responded to Logan's smug comments in the best possible way…
He first started sharing his videos on Vine, but soon moved to Facebook and YouTube as his popularity increased.

And it looks like his wish to battle Floyd Mayweather might just be on the cards.

With 18.8 million for Logan Paul Vlogs and 5.8 million for The Official Logan Paul, clearly, he is doing something right.

The most controversial and shocking being the video that he posted showing himself finding a dead body in Japan's Aokigahara Forest, otherwise known as "The Suicide Forest." Many said that this would be the end of his career. He has since apologized profusely for posting the video and for his reaction to finding the body.

So maybe he's not always doing the right thing…
The Youtuber has had his fair share of controversies within recent years and his channel seems to aim at stirring up controversy, actually. Logan's videos include radical stunts, distasteful jokes, and the charm of what one would call, "an entitled frat boy."

Paul's ego is clearly way too big…
Which is what brings us to his bizarre obsession with boxing and fighting with world champions.

KSI is a…. well, yeah you guessed it, he's a YouTuber too. He also does bits and bobs (like a Millenial handyman) as a rapper and essentially an all-round Internet personality. He goes by the name of KSIOlajideBT on YouTube and made a name for himself posting commentary videos of the popular soccer game, Fifa.

Like Logan Paul, he's also incredibly popular…
And as of October 2019, KSI has received over 20 million subscribers and 4 billion video views, which ranks him as the sixth-most subscribed and nineteenth-most viewed YouTuber from the United Kingdom. These big statistics also place him among the top 120 most subscribed channels on the site.

It's that age-old question, isn't it? Who. Would. Win. In. A. Fight? You can have all the subscribers in the world but in the words of Bugsy Malone's suspiciously young boxing gym owner friend: "Can you punch like a south-bound train?" You might as well quit if you haven't got it.

Billed as the biggest event in YouTube history, the stage was set in Manchester, United Kingdom, where KSI "The Nightmare" and Logan "The Maverick" Paul were set to end their bad blood! But… it was actually a pretty dull draw.

November 9th. Staples Center, Los Angeles. 9 pm. A time and a date which will no doubt go down in the history books.

Two judges scored the bout 57–54 and 56–55 for KSI, while the third, rather controversially, scored it 56–55 in favor of Logan.

The first four rounds of the fight were a total domination job by KSI who landed far more punches and overall just seemed much more like the aggressor. In round four Logan got his chance and landed a smashing uppercut on the Brit which sent him hurtling down to the canvas.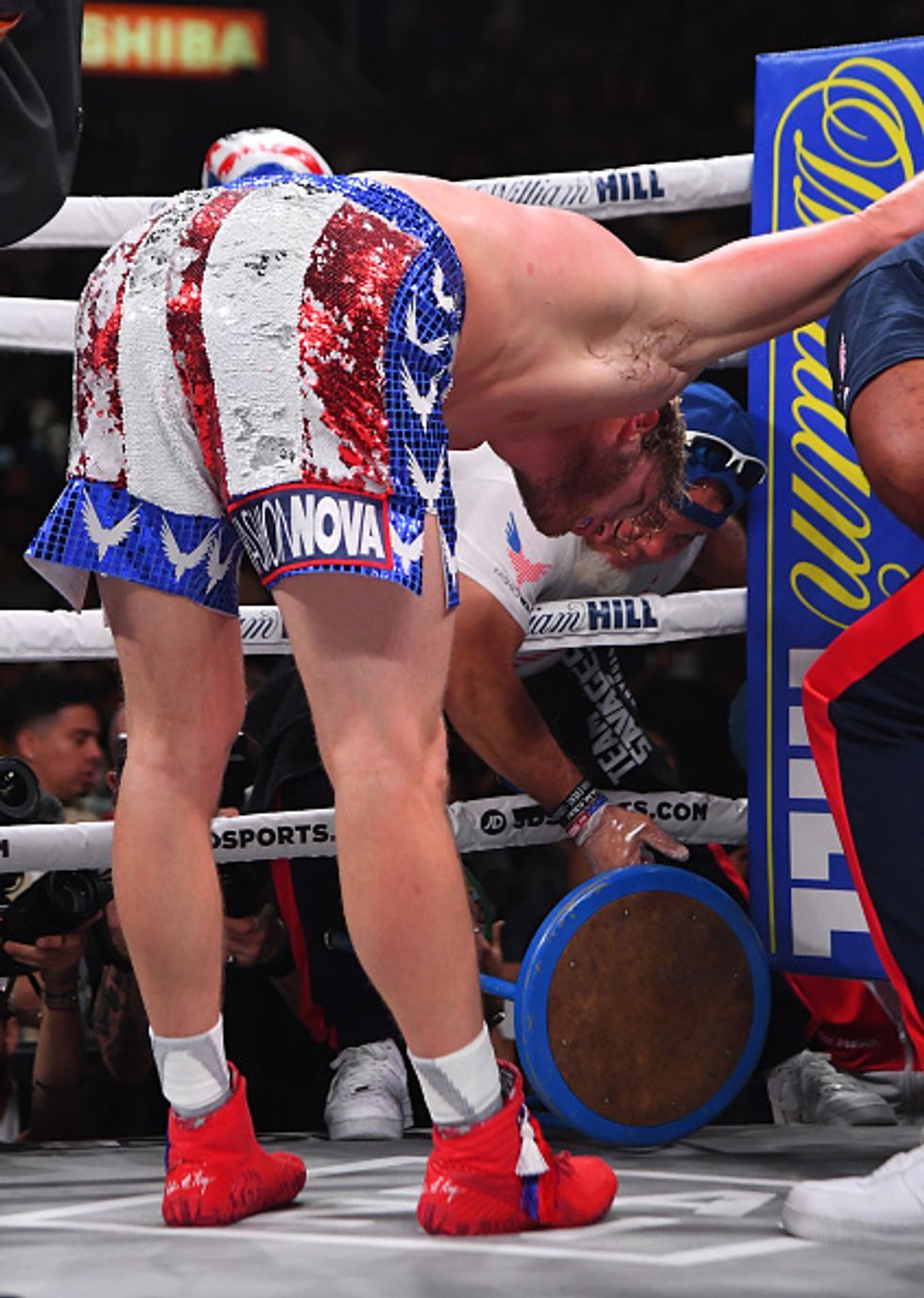 Instead of fighting properly, the Youtuber opted to fight dirty, and as KSI was falling down, he decided to throw another two shots. One to the back of his head, and another as he finally hit the canvas, and in what would've been a 10-8 round for Paul, he actually had 2 points deducted.

Big-headed, rude, and never sticking to the rules.

Many people took a lot of pleasure in seeing Logan get knocked out…
And we must say, it was very satisfying after all of his bragging.

And he has already been back in the fighting ring several times with some pretty tough guys.

And it seems like he still hasn't had enough…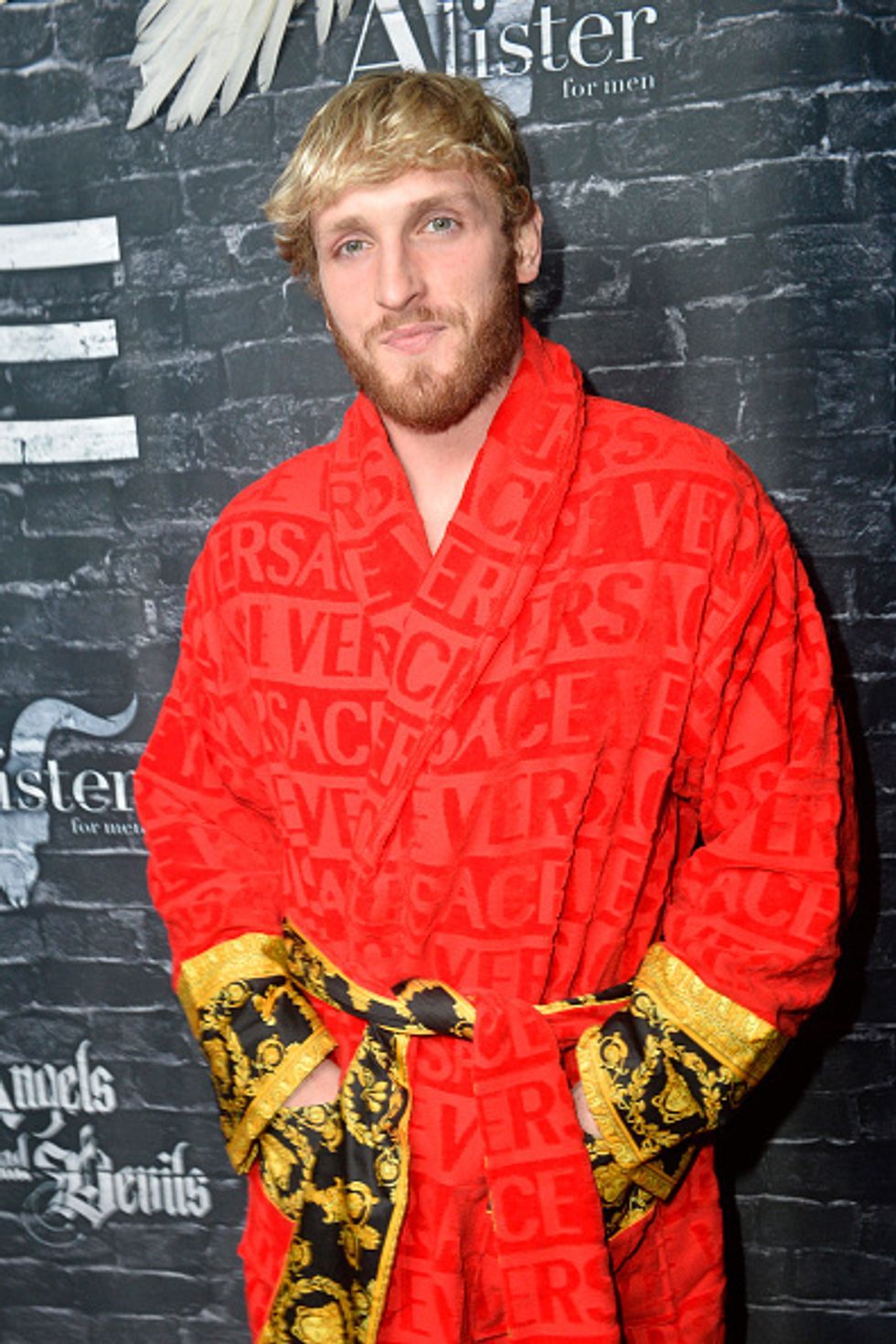 As his recent comments about fighting Floyd Mayweather have reached the boxing legend and he has a lot to say. Apparently, the boxer wants to get it on as soon as possible.

Just this weekend, Paul said, "If I caught Floyd with one punch, one punch. I would snap this f**ker in half."

Not the best idea. Well, Mayweather responded to his comments on Wednesday night: "These YouTube girls better find some Barbie dolls to play with 'cause I'm not the one for the kid games. 3 years ago a fighter from the UFC said my name and I had to put a muzzle on that bitch. [Logan Paul] can get the same treatment before I go conquer Japan again."

It seems as though the fight could take place at any time, and it appears both have been training for just that. Stay tuned for updates…