The world of fashion has always set standards for all people all around the world, but perhaps more so for women. Seeing the unattainable beauty ideals promoted by clothing brands has made us question more than just the size of our bodies. Even though fashion seems to be getting more accessible, there are still a few things that need to be tweaked. Well, more than just a few.
Recently, the ever-so-popular fashion chain, Forever 21, has been under fire for sending diet bars with plus-size orders and the internet is not happy, to say the least. Stick around to see how the company responded.
Forever 21 has been at the center of fashion controversy for a while now.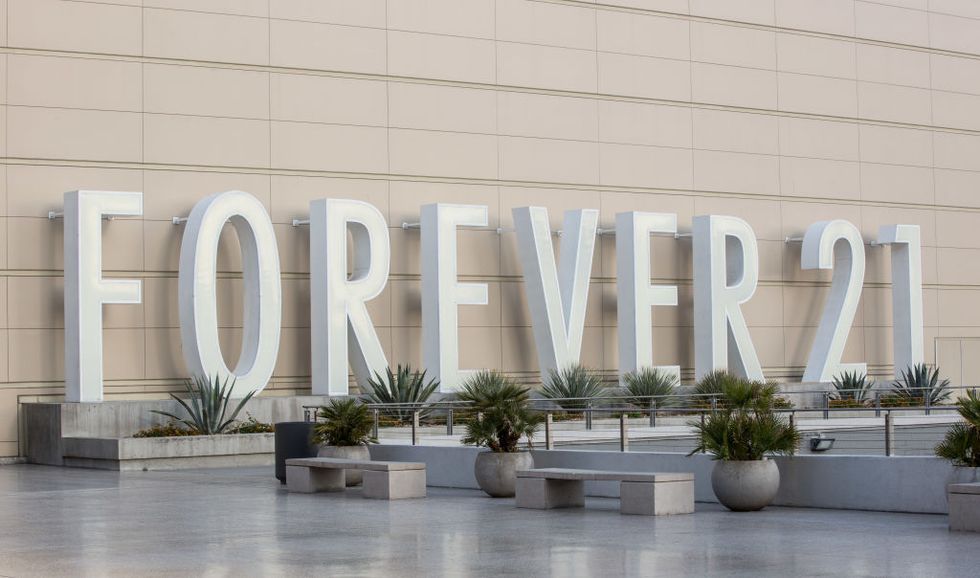 For the past decade, the big-name brand has been providing us with stylish fast fashion at affordable prices. Teens everywhere seemed to be obsessed with the brand as it gave them the chance to dress like the celebrities that they looked up to, even when they didn't have the funds to match.
However, as the brand grew, so did the complications.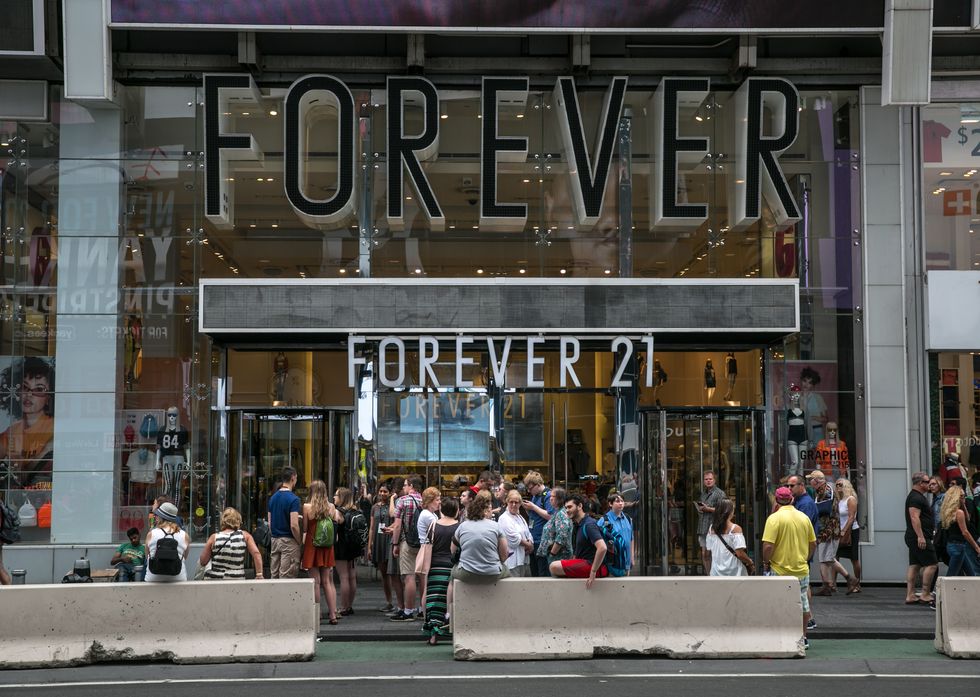 via: Getty Images
Earlier this month,
The Los Angeles Times
released a report on the financial struggles that the company has been facing of late.
An entire restructuring operation is being implemented to avoid bankruptcy.
Even though the company makes approximately 3 billion dollars in sales annually, it's not enough to fund its maintenance.
And it might have been due to an internal flaw...
Analysts have explained that, because Forever 21 decided to broaden their range to suit a wide variety of consumers, it lost its original "cool" factor, which ultimately ended up being their downfall.
And they're not the only ones to suffer from financial struggles.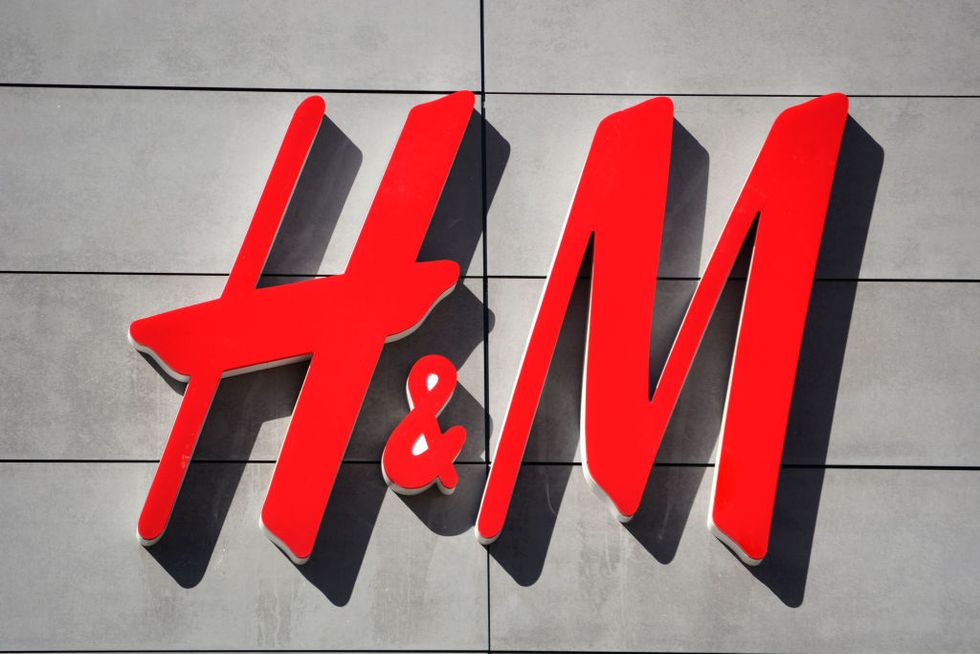 via: Getty Images
H&M, another popular fashion brand with stores worldwide, has been undergoing the same kind of issues; their profits have almost halved in the past year.
What's the reason for this?
Consumers have decided that shopping is better done online. Fashion brands such as ASOS and Misguided have seen an extreme rise in numbers as customers have turned to them for all of their fashion needs.
And it's totally understandable!
It saves you the effort of walking around for hours - why would you do that when you can sit in the comfort of your own home and browse through thousands of items effortlessly. And, sometimes, you don't even have to pay a fee to have them delivered to your door! It's a win-win situation.
Even though engagement in stores has decreased, Forever 21 still receives a fair few online orders.
But after this major incident, I expect them to plummet just as quickly as their overall profits have done.
Recently, Forever 21 has been at the center of yet another controversy.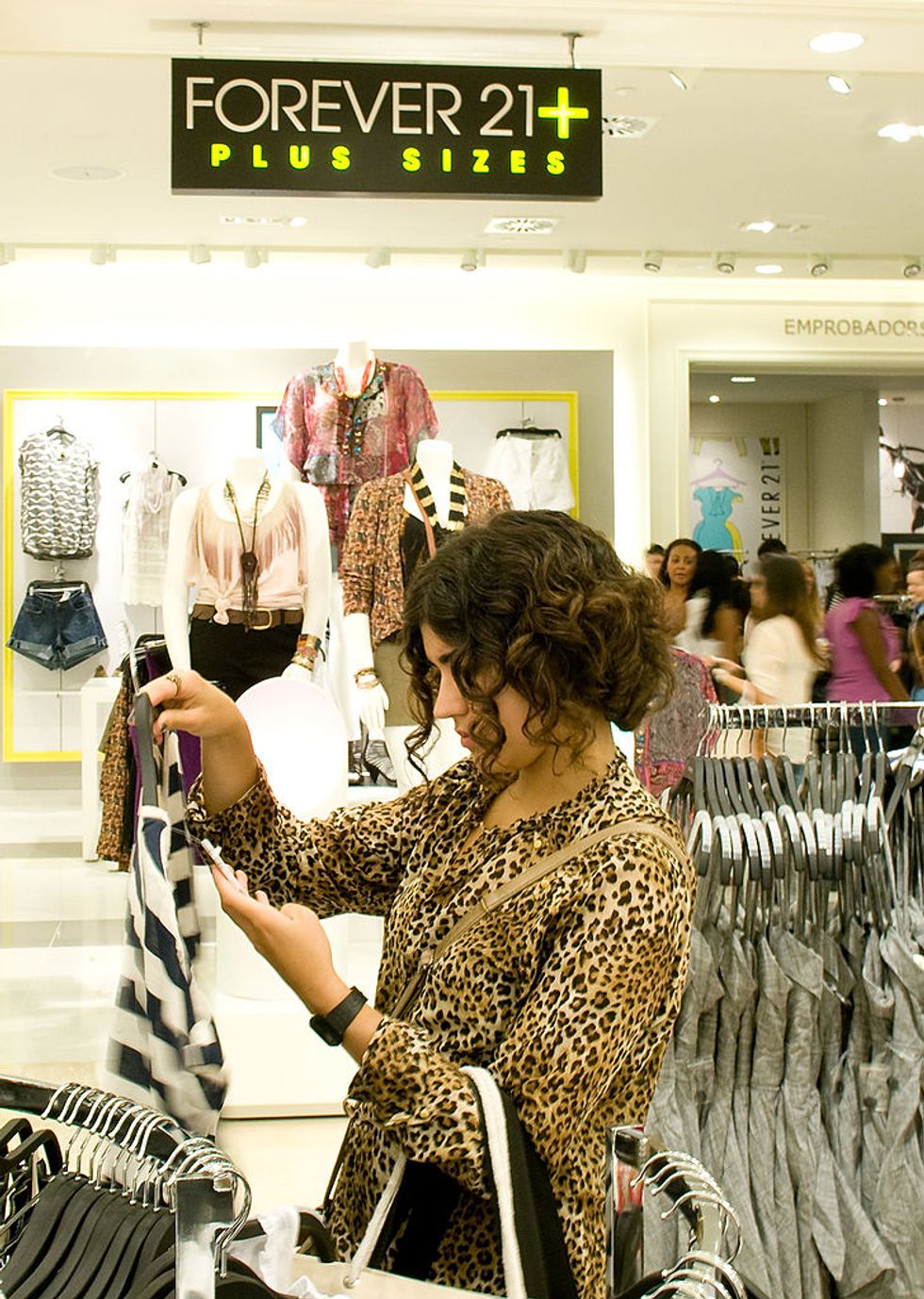 It's always nice to receive freebies within packages - a cute pair of earrings, maybe even a nice shirt if you're lucky! It makes us feel appreciated. But what would your reaction be if you happened to receive a
diet bar
when you ordered plus-size clothing?
The company has some serious explaining to do.
Customers have taken to Twitter to express their disgust upon noticing that, amongst their clothing, lay an
Atkins diet bar
. First of all, what a sh*t freebie! Second of all, what the hell???
To receive a diet bar from a clothing brand is more than just insulting.
It is potentially hazardous to one's health. But the fact that these were put into plus-size orders just makes it worse.
It's a problem that's been around forever.
Fashion has been known to exclude plus-size gals, but, recently, brands have been more aware of the issue and have changed it up by making stylish lines accessible to all sizes.
Of course, customers weren't pleased when they received their mail.
Forever 21 really put a fucking diet bar in with my plus size clothing order...I fucking can't. 😡

— ✨💕Kat Ravioli💕✨ (@✨💕Kat Ravioli💕✨)1563818775.0
@PinkMaggiKat was initially shocked at the discovery and quickly became angry.
She went on to explain why it hurt her so much.
@kezia420_ Yep. I haven't been able to stop crying about it since I opened it. 🙃

— ✨💕Kat Ravioli💕✨ (@✨💕Kat Ravioli💕✨)1563819446.0
"I've been really struggling with recovering from an eating disorder while dealing with gaining weight from depression and this really just put me in an awful place."
"It's hella fatphobic, insensitive, and harmful to everyone involved."
Was the company trying to subtly suggest that plus-size clothing buyers need to lose weight?
The self-esteem issues that come with something like this are hazardous.
Hey @forever21 do you include weightloss Atkin bars in all your shipments or just in the ones for ladies over 1X ?? https://t.co/ldajPJ81NM

— Kатя (@Kатя)1563829325.0
We've already seen the drastic effect that it had on customers who have received these diet bars in packages.
Due to immense pressure from the public, a spokesperson for the company has responded.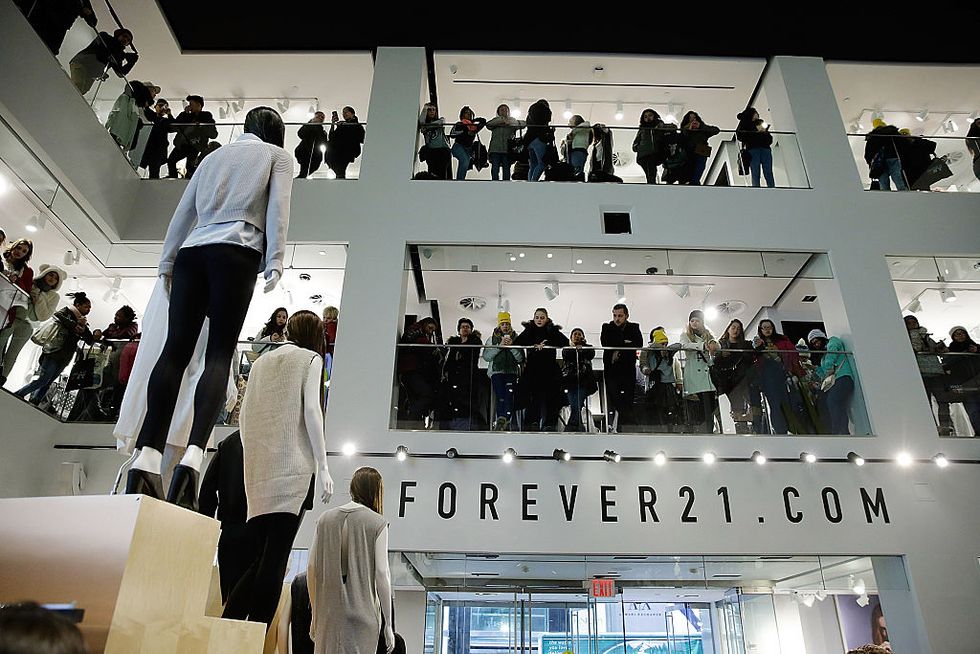 via: Getty Images
This is what they had to say: "From time to time, Forever 21 surprises our customers with free test products from third parties in their e-commerce orders. The freebie items in question were included in all online orders, across all sizes and categories, for a limited time and have since been removed."
It's a pretty lame excuse, if I'm being honest.
Whoever accepted this "third-party" company to collaborate with the business needs to be fired immediately. What an absolute joke!
They also added this apology: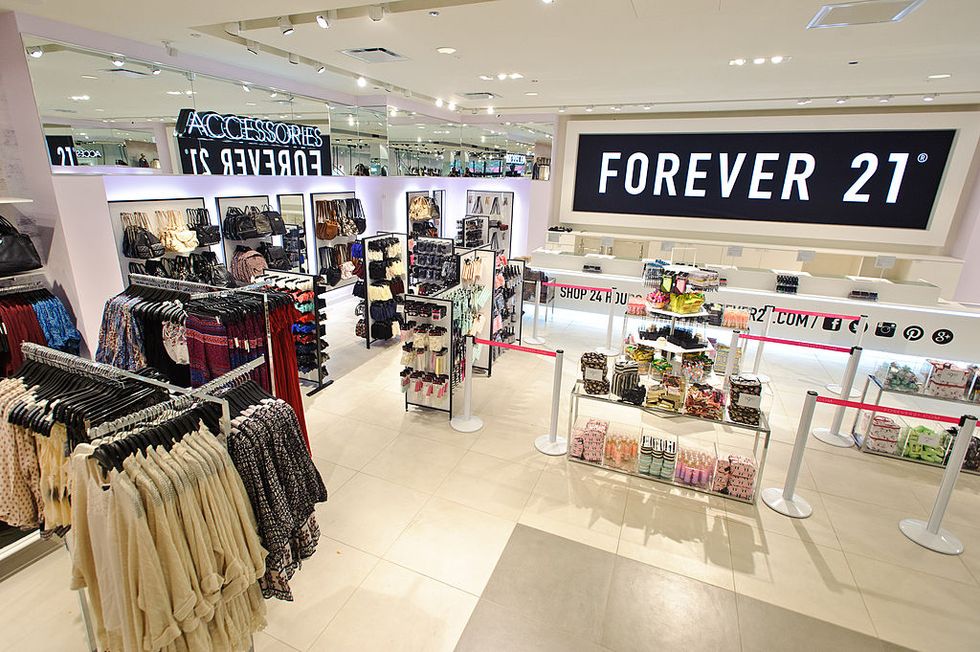 via: Getty Images
"This was an oversight on our part and we sincerely apologize for any offense this may have caused to our customers, as this was not our intention in any way."
It's going to take a lot more than a free tee with the words "I love tacos" on it to fix this one.
This is just another thing to add to the long list of issues that this fashion brand is facing. Give it another decade and I bet that the whole company will be nothing but a memory.