As terrifying images continue to circulate across social media, officials have revealed 4 people have been charged with arson, which has contributed to the worst fires the West Coast has ever seen.
2 men in Washington, 1 man in Oregon and 1 woman in California have been arrested for arson after it was found out they had caused various of the fatal fires along the West Coast.

Twenty people have already been killed in California due to the fires, with the number of fatalities in Oregon at 8, and many people still missing. Officials have warned that lots more fatalities are expected.
America is on fire.
It is a truly terrifying time...
Family member flying out of California this evening just sent along these photos from the flight. She said passenge… https://t.co/jF7aap3Pqu

— Oliver Darcy (@Oliver Darcy)1599443672.0
And, sadly, the fires are showing no sign of slowing down anytime soon.
Things are getting out of hand.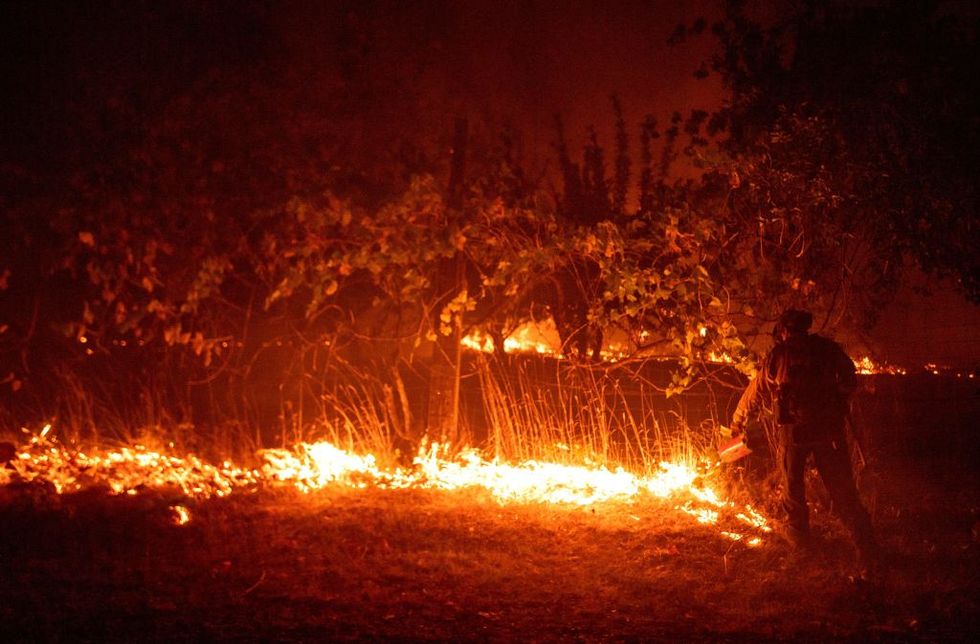 CNN
reported that there are currently forty large fires burning across California, Oregon, and Washington after extreme heat and high winds spurred on the flames.
Thousands of residents have been evacuated.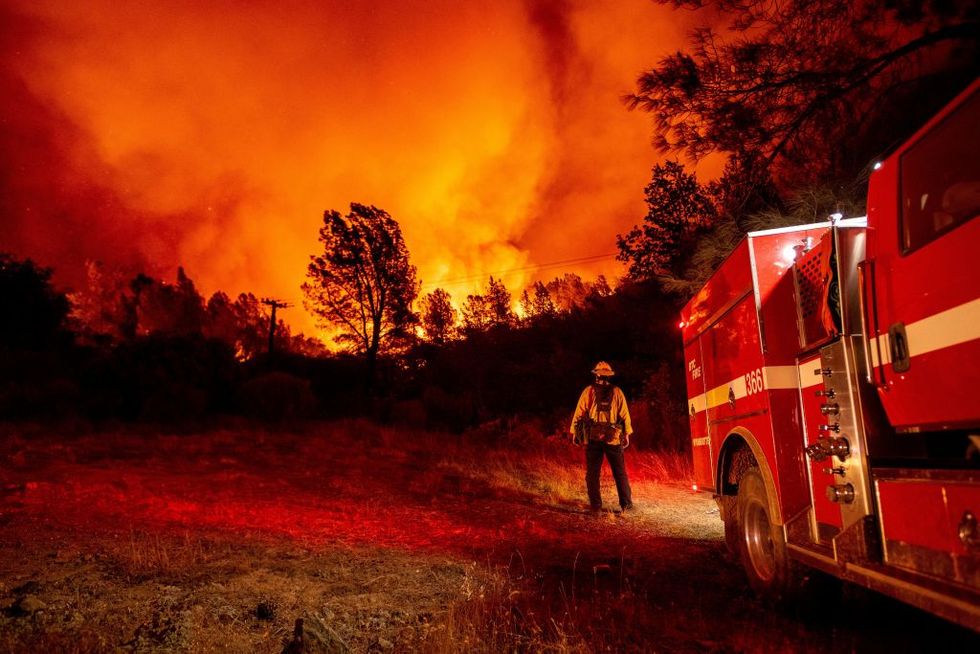 And more than 2 million acres have burned in California this year
alone.
As time trickles on, more and more photos have been emerging from these dismayed areas...
California burning down #CaliforniaFires https://t.co/7tqKtWWWna

— Sawyer (@Sawyer)1599720235.0
Giving us a perfect, yet harrowing insight into the magnitude of these fires.
But now, a series of photos have been circulating online...
It is like I am living in a Snapchat filter #CaliforniaFires #staysafebayarea https://t.co/JMzkBFkVPI

— vishnu (@vishnu)1599713271.0
And they are nothing like we have ever seen before.
Like something straight out of a horror movie...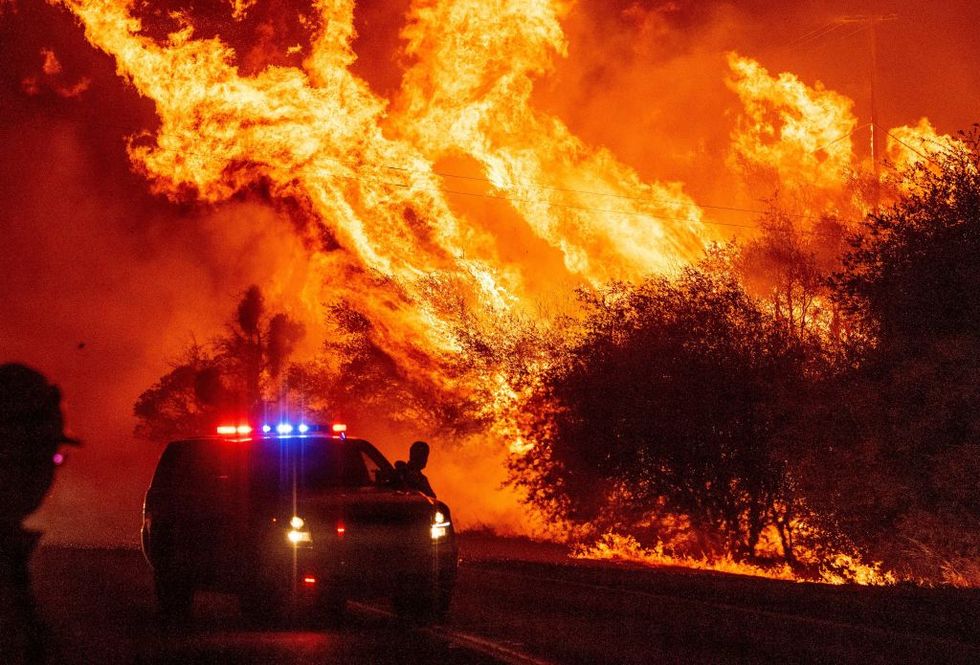 The skies of America have turned blood red.
Understandably, people have been left incredibly alarmed by the photos...
Anyone else totally haunted by the red sky pictures?

— andrew (@andrew)1599747682.0
And it is making many of us ask the question - how on earth has this been allowed to happen?!
Well, as you may have guessed, we mainly have ourselves to blame.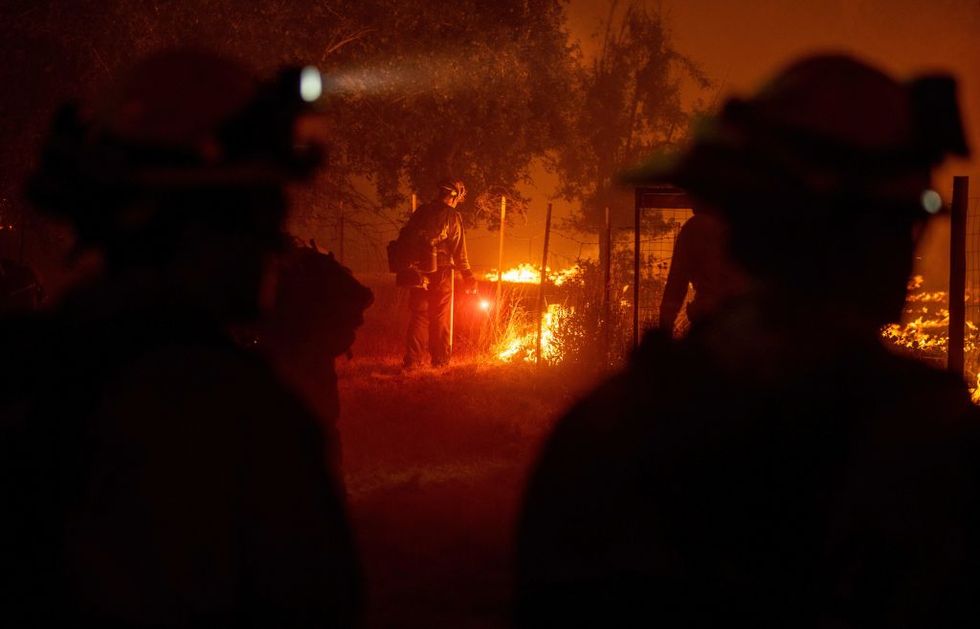 While some of these fires were started as a result of natural causes, the majority are sadly man-made.
For example...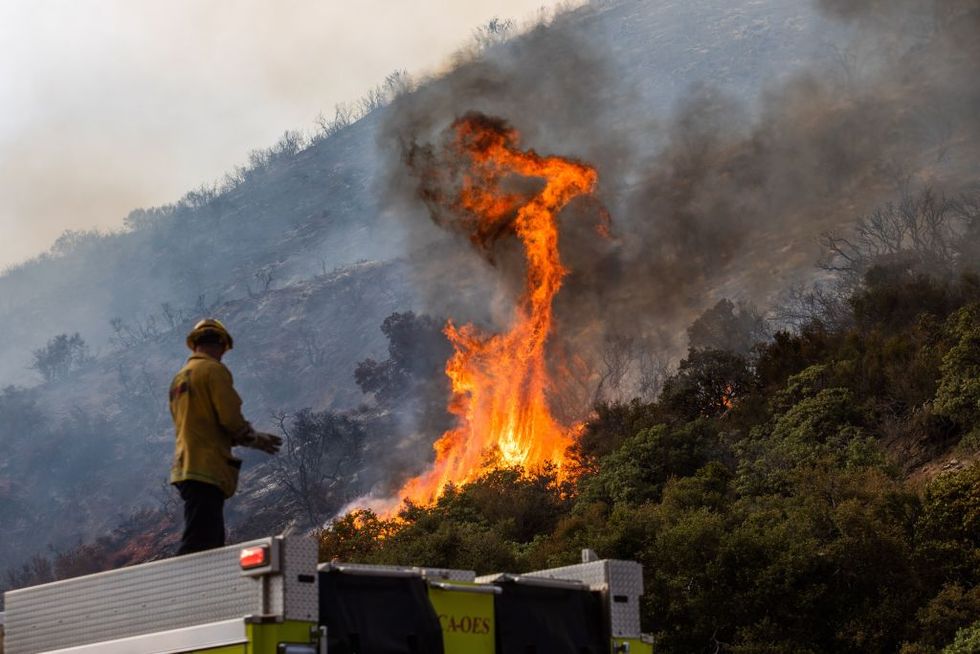 The El Dorado Fire, which has grown to more than 10,000 acres, was ignited when a family used a "pyrotechnic device" for a flamboyant
gender reveal
.
Over six-hundred firefighters were called to tackle the blaze...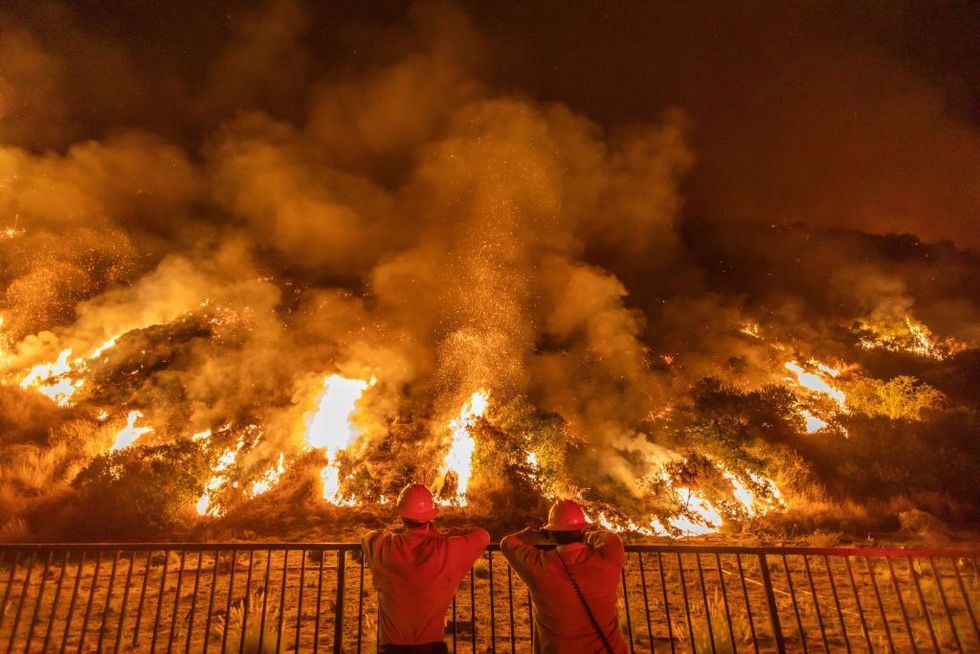 Which became so bad that it could even be seen from satellites in space.
And, as a result of the blaze...
El Dorado Fire is now well established, going to be a long week https://t.co/WMN970nbtB

— Ryan Vaccaro (@Ryan Vaccaro)1599331174.0
California Governor, Gavin Newsom, was forced on Sunday to declare a state of emergency in 5 counties.
Many other fires have been caused by mundane human actions...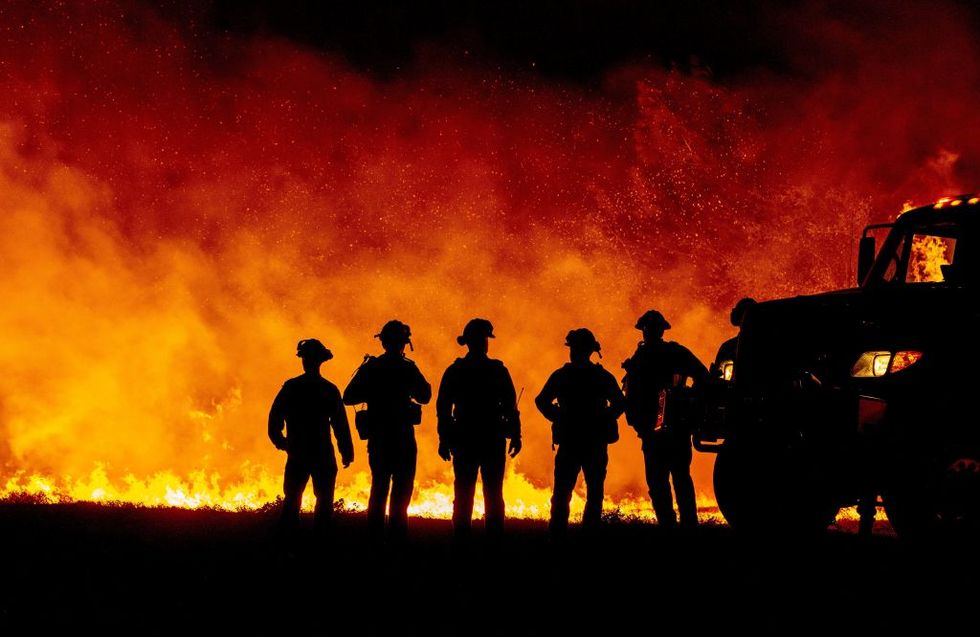 Like driving a car that sends soot into dry vegetation, as was the case with the Apple Fire in Southern California this year.
Others have been caused by power transmission lines or other pieces of utility equipment...
Which may spark and ignite fires in remote - and highly flammable - areas.
Despite the ongoing terror people have had to face due to the fires, 4 people have been arrested for deliberately starting them along the West Coast.
They have been accused of setting fires in areas that were already struggling with the deadly blaze.
2 men were arrested this week for starting separate fires in Washington.
@Brette4N6 I agree, they're responsible for the loss of life and property.

— Dan Limmert 🇺🇲🇨🇦 🌊 (@Dan Limmert 🇺🇲🇨🇦 🌊)1600039085.0
It was reported that a thirty-six-year-old was arrested on Wednesday, after starting a fire on Route 167 at Meridian.
Just a day after, a second man was arrested for starting a fire at State Route 512 and State Route 7.
Officials had to chase the man on foot before detaining him.
In Oregon, a forty-one-year-old man was charged with arson on September 11 for starting a fire after the area is still trying to deal with the Almeda fire.

Michael Jarrod Bakkela was charged with 2 counts of arson, fifteen counts of criminal mischief, and fourteen counts of reckless endangering after he started the blaze that merged with the Almeda fire.
Bakkela was seen setting a fire behind a home in Phoenix on Tuesday evening "standing close to a very large fire threatening several homes."

Officials said the fire caused "significant damage" and destroyed "numerous homes."
Thirty-seven-year-old Anita Esquivel, was also arrested in California on September 11, for starting a series of fires on Highway 101.

Despite circulating rumors that Esquivel was part of the Antifa movement, officials revealed that was false information.
Shockingly, The National Weather Service has revealed that 87% of wildfires this year have been caused by humans.

Our thoughts are with all those affected. Keep scrolling for the tragic story of those that have lost their lives in the devastating fires...