Freddie Mercury, the iconic frontman of the British rock group, Queen, is of the most famous and highly loved musicians of all time. Known best for his astounding vocal range, Freddie quickly became one of the most famous figures of the 1970s and 1980s.
As well as his musical abilities, Freddie was also in the spotlight for his lavish party lifestyle, in which he would regularly throw star-studded parties. Yet, among all the celebrities and brief romances, there was room in Freddie's heart for only one person - Mary Austin.
Despite Freddie famously coming out as gay, he had actually dated Mary for six-years, and the pair remained close right up until his tragic death in 1991.
And now, Mary has opened up about Freddie's final, yet heartbreaking request to her on his deathbed, and has revealed how she has kept her promise to him for all these years.
Freddie Mercury is one of the most iconic musicians of all time.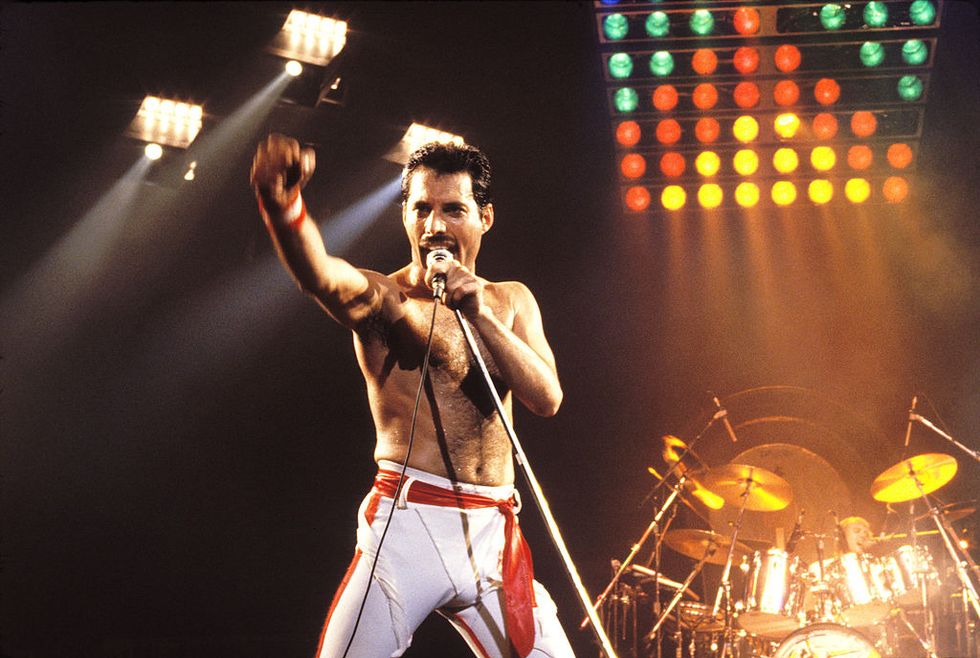 via: Getty
Fronting the rock band Queen throughout the 1970s and 1980s, Mercury quickly became one of the most versatile and electric performers of the twentieth century.
Queen went from strength-to-strength throughout the 1970s...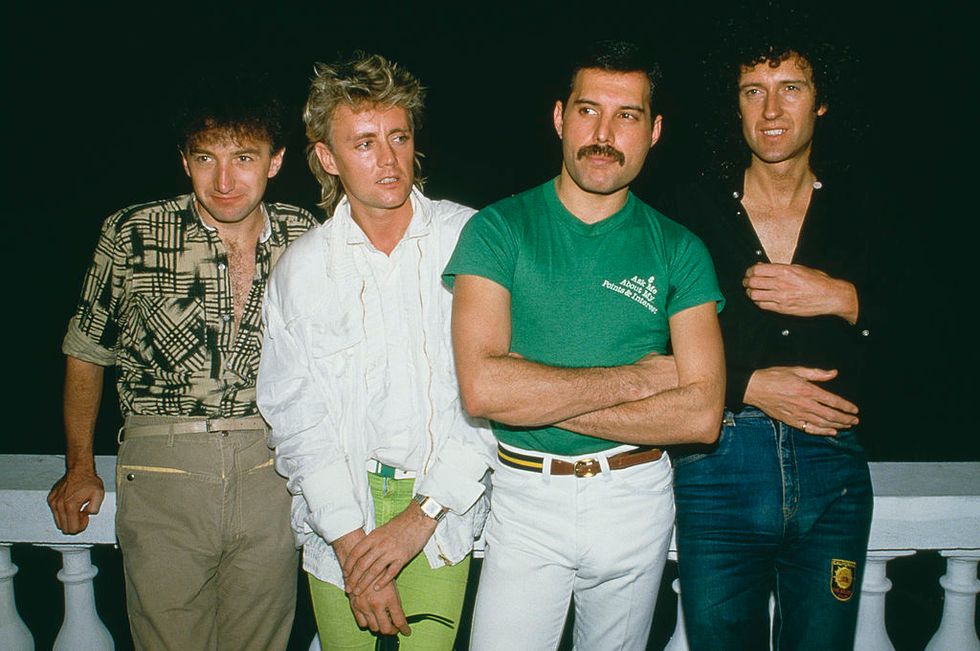 via: Getty
And it was with major thanks to their memorable frontman.
Freddie's impressive vocal range enabled him to stand out from the rest.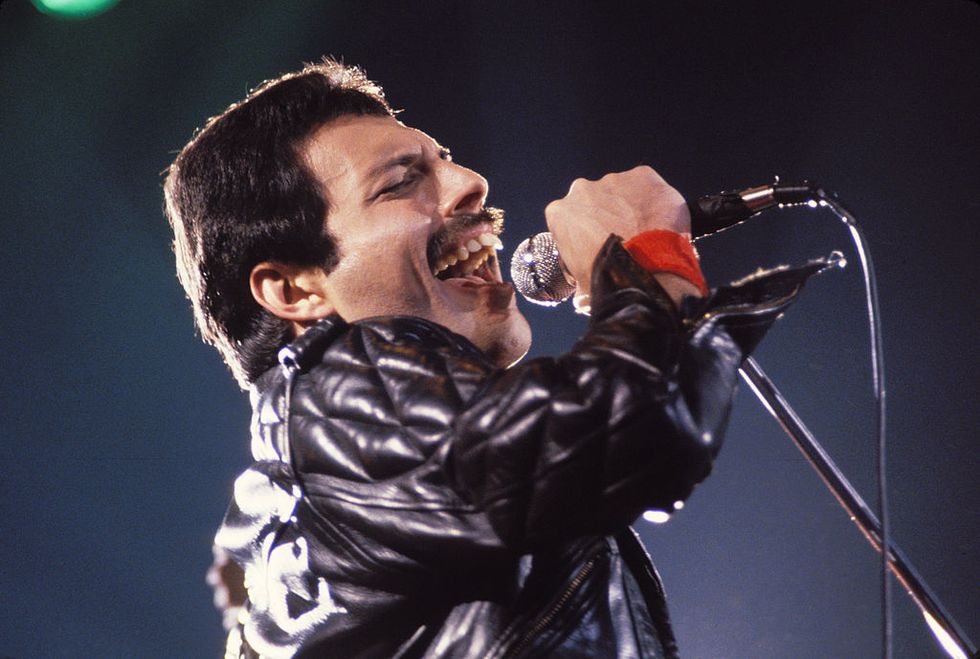 via: Getty
Mercury was born with four extra teeth in the back of his mouth, which he never actually fixed out of the fear it would ruin his unique four-octave vocal range.
The iconic frontman became loved by millions...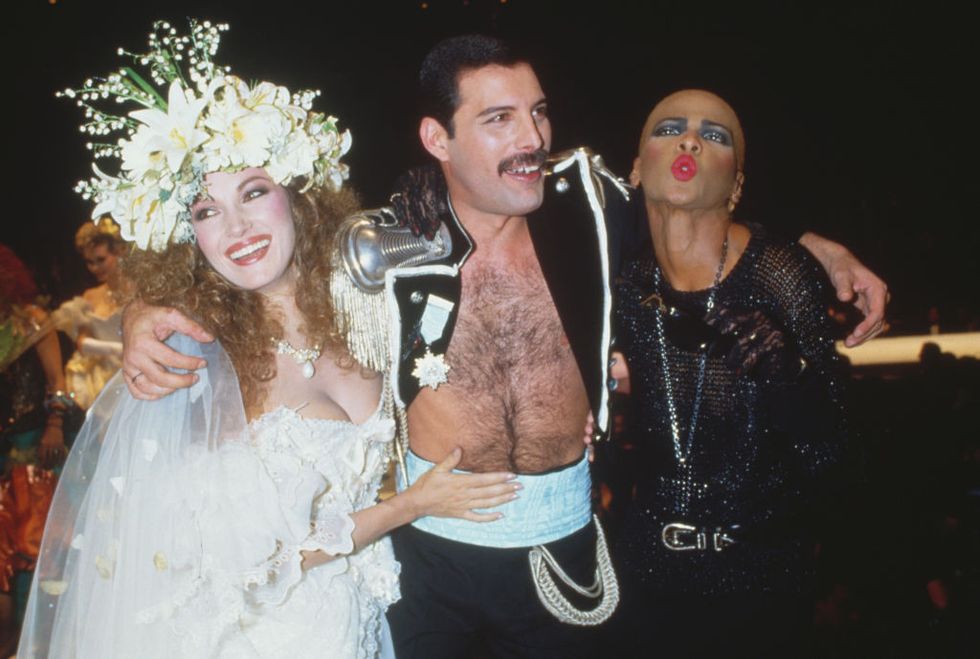 But Freddie only had room for one person in his heart.
Mary Austin was the love of Freddie's life.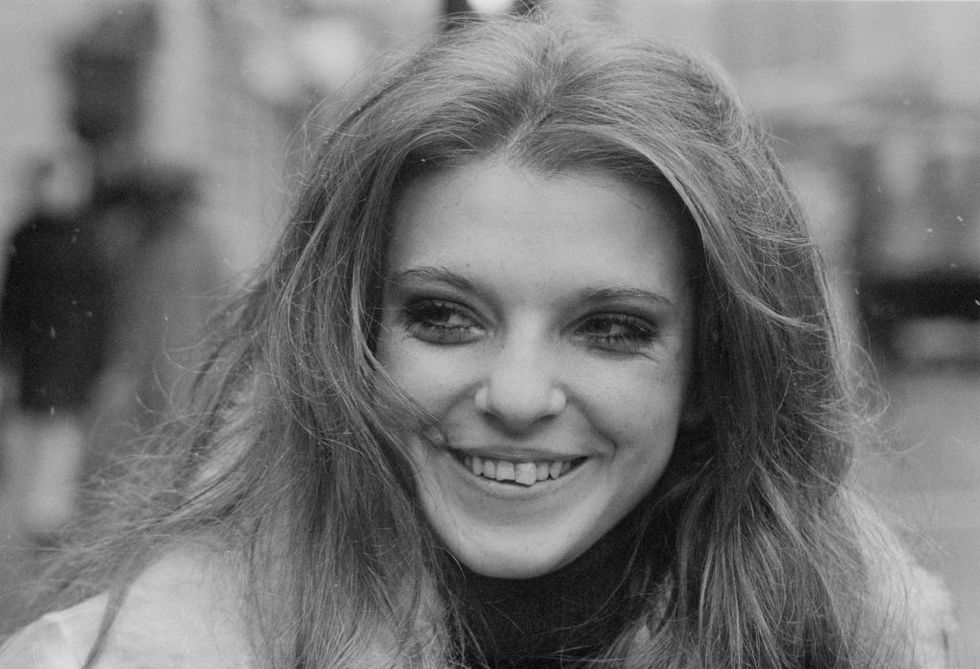 via: Getty
And though the pair were only a couple for 6 years, they remained close friends for life.
As depicted in the Queen biopic, Bohemian Rhapsody...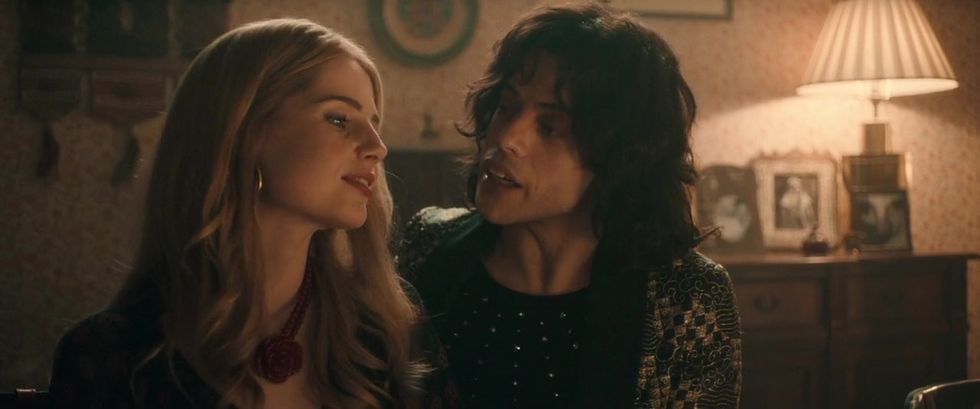 The couple met when Mary was only nineteen and working in Biba, an up-market London department store. Though she had rejected Freddie a couple of times, she finally agreed to go on a date with him the day after his twenty-forth-birthday.
And the rest was history.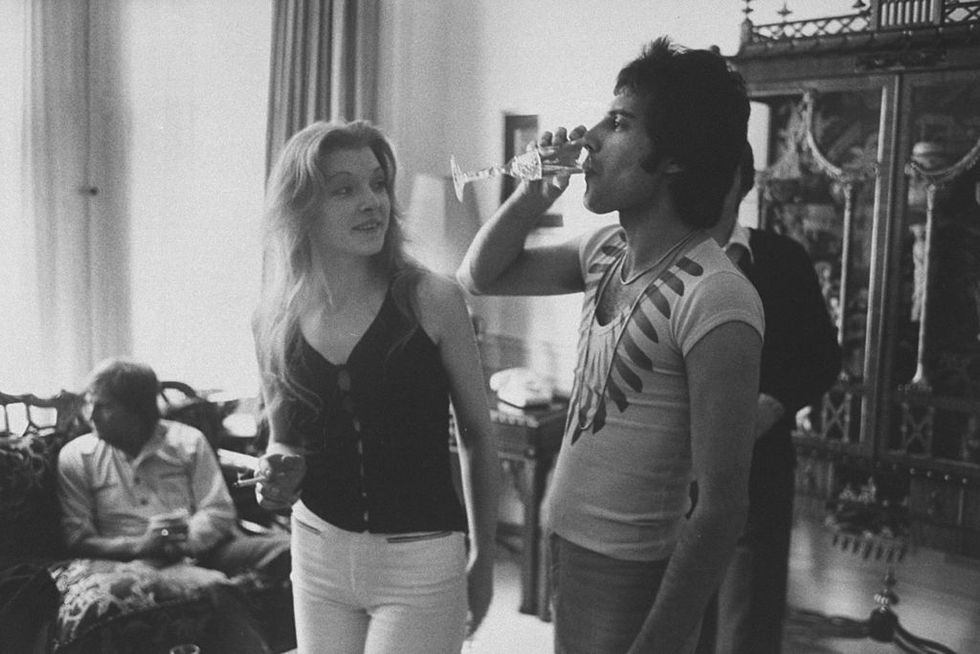 via: Getty
It was certainly a whirlwind romance as, within just 5 months of meeting each other, the pair had already moved into a small London flat together. At this time, they were very much in love.
However, as Queen became more and more successful...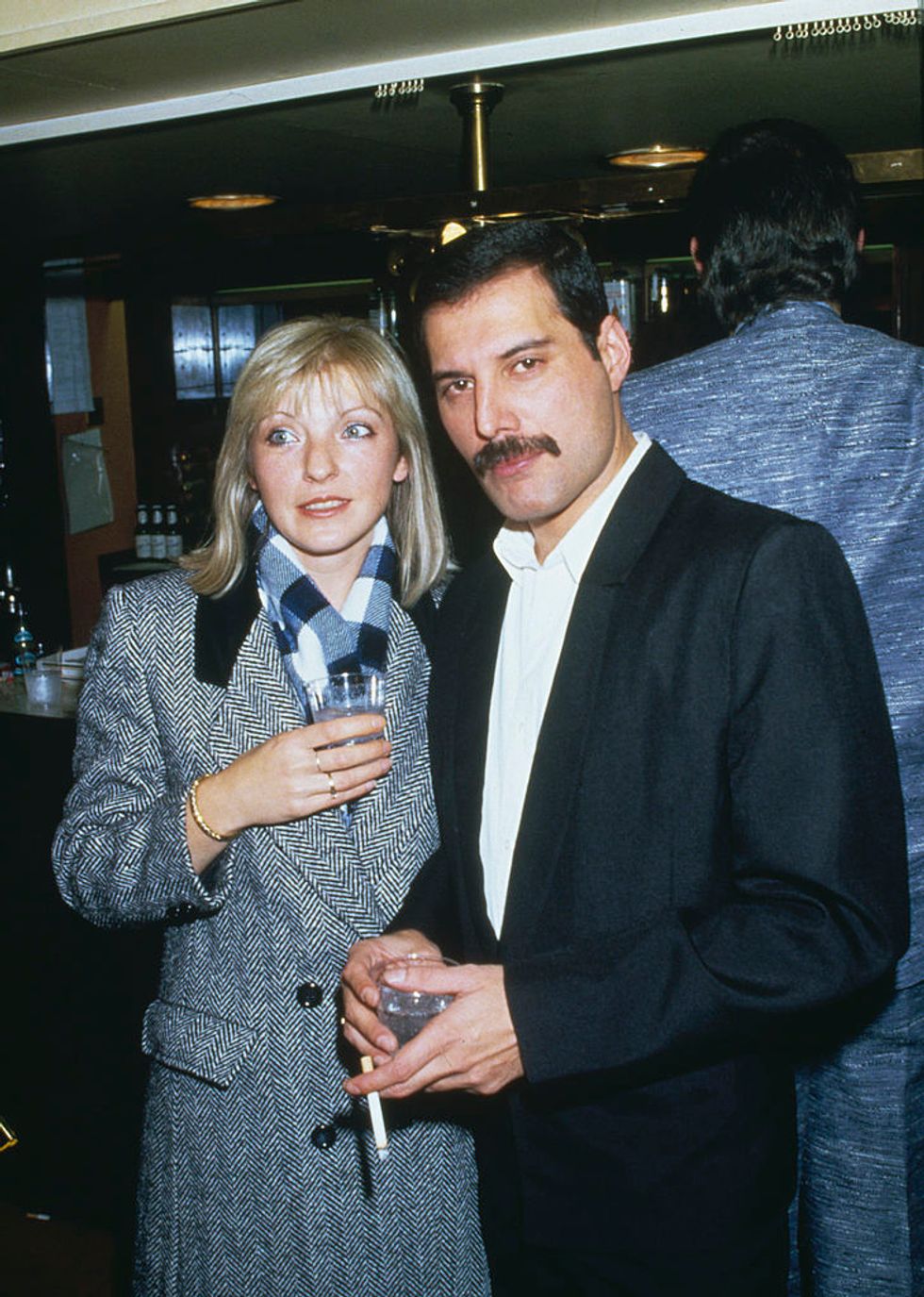 Their relationship began to change. The band was experiencing more and more fame as the years ticked by, and Mercury had begun to sleep with men while away on tour. Austin recalled suspecting Mercury as "not being one with himself."
Freddie eventually admitted to Mary that he was bisexual...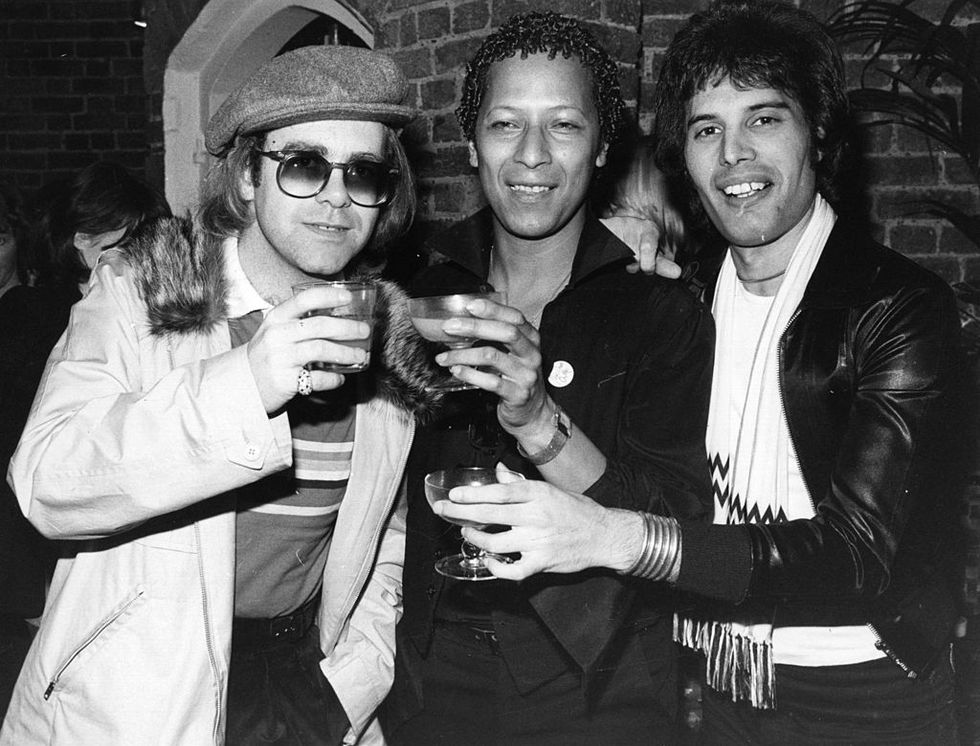 via: Getty
And Mary recalls that she was relieved to hear it. "It was a relief really, to actually hear it from him. To know that I had guessed more or less right," she said in
Freddie Mercury: The Untold Story
. "I was supportive of him becoming gay because it was part of himself. It was nice to see Freddie at one with himself. It was more than nice. It was wonderful."
Their romantic relationship came to an end.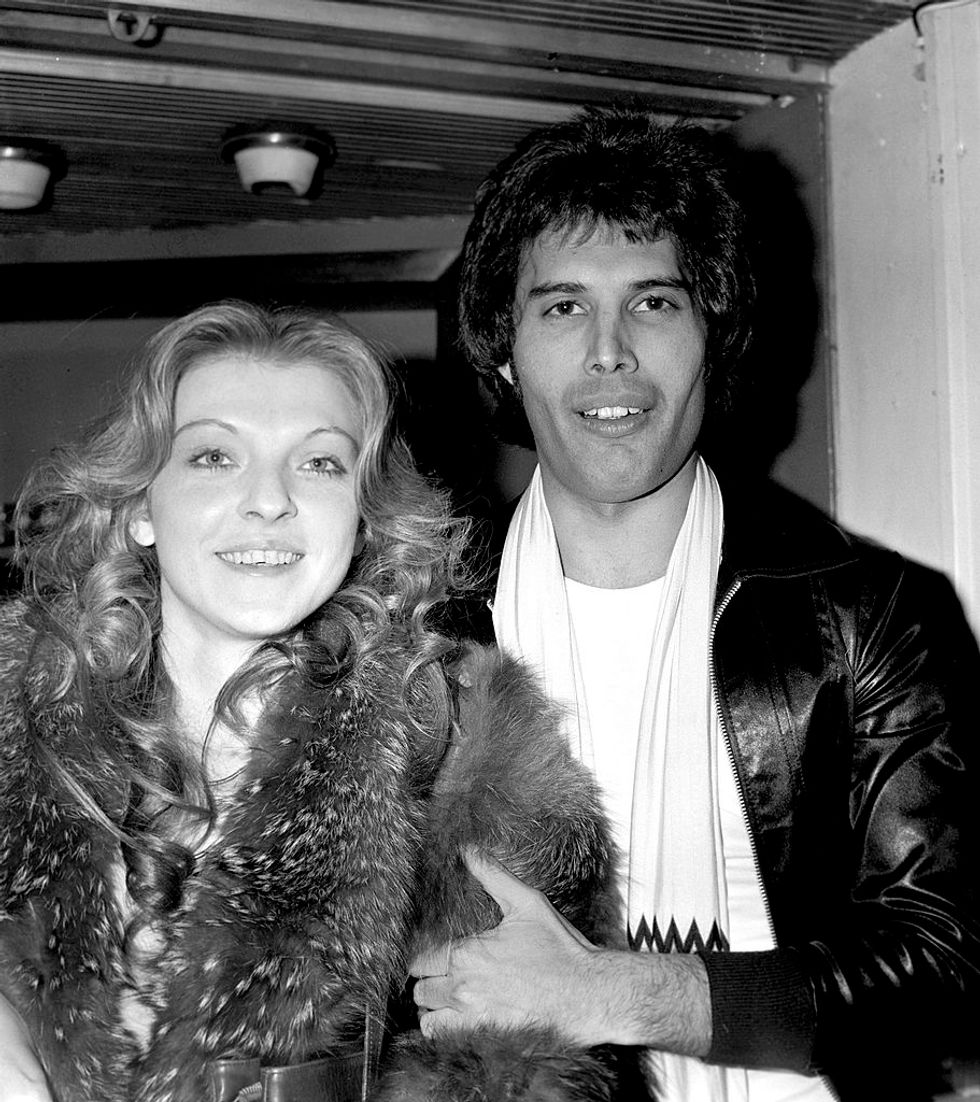 via: Getty
But their friendship and connection only grew. Mercury famously bought her a flat near his own apartment and employed her as his personal assistant.
The pair remained firm friends, despite dating other people.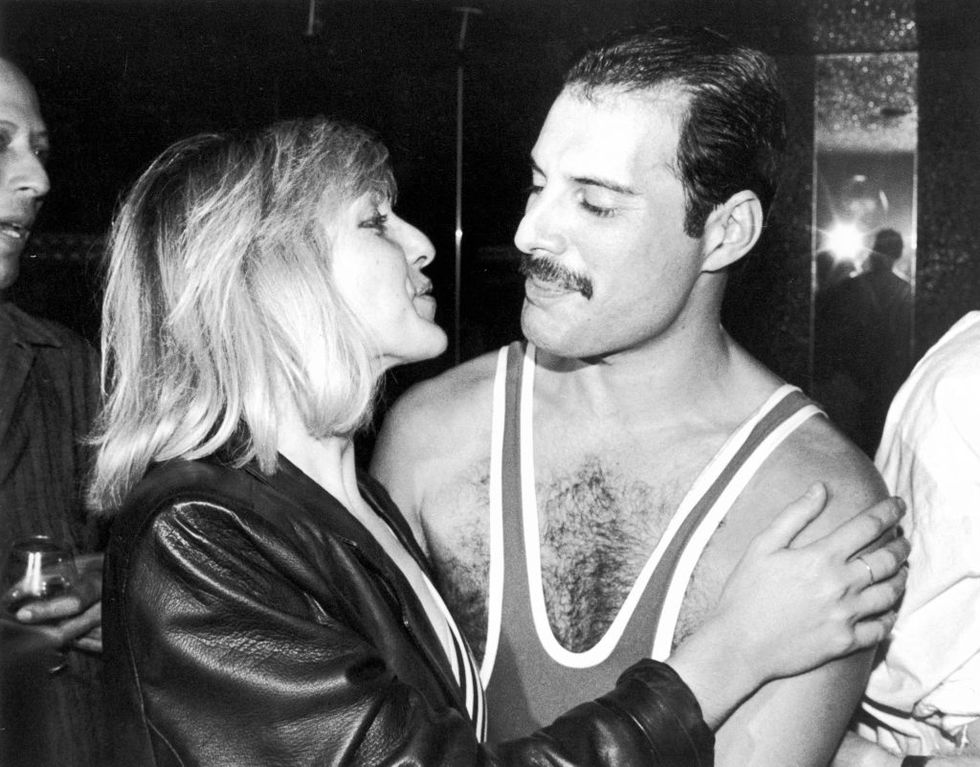 While Mary got married and went on to have children, Freddie publicly dated a handful of famous women, and some men privately.
But their history with one another clouded all other romantic relationships.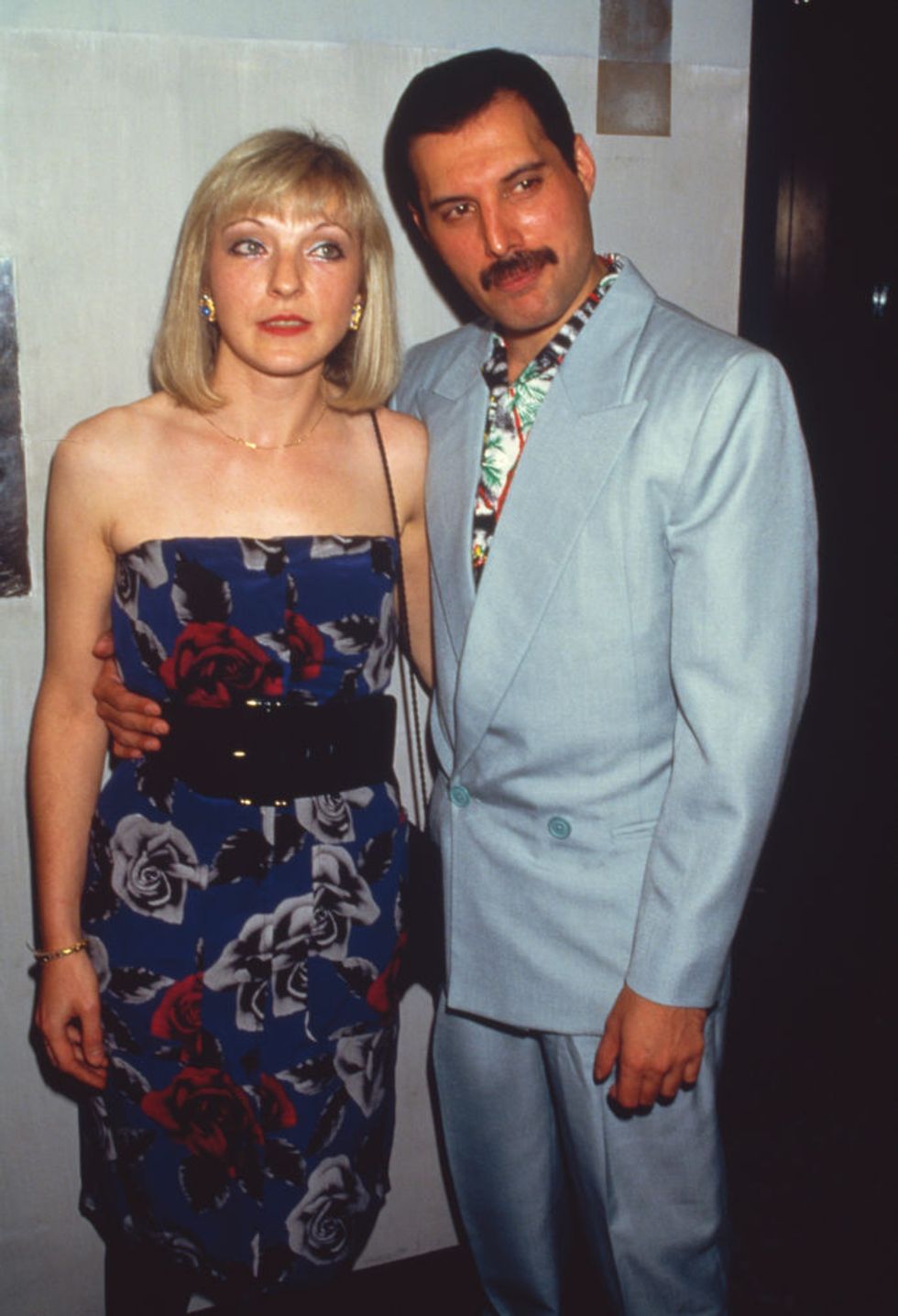 via: Getty
And Freddie was always vocal about his undying love for Mary. In a
1985 interview
, Mercury said. "All my lovers asked me why they couldn't replace Mary, but it's simply impossible. I couldn't fall in love with a man the same way I did with Mary."
Freddie was convinced that he and Mary would grow old together.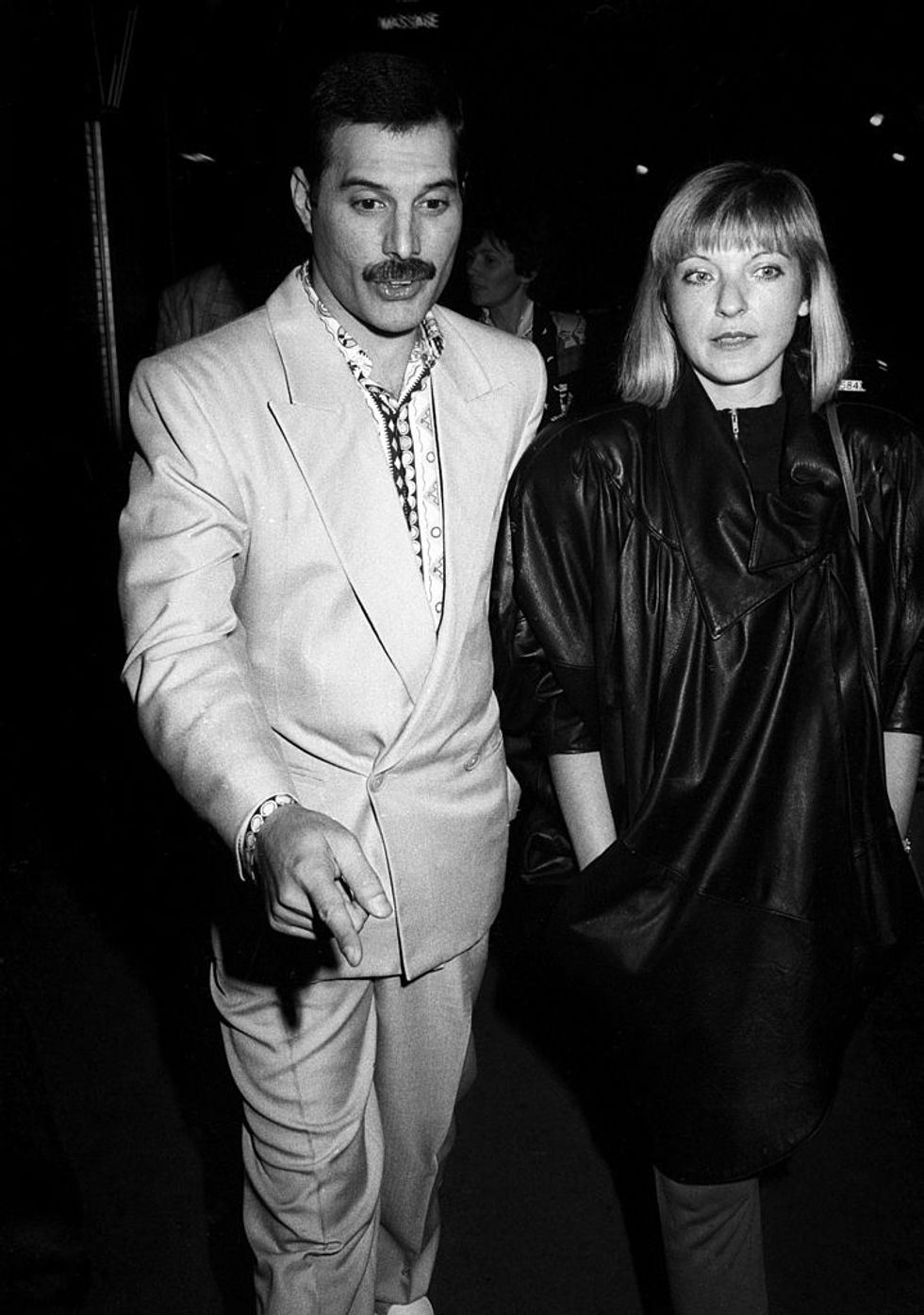 via: Getty
In a book about his life,
Freddie Mercury: A Life In His Own Words,
the singer had said, "My bond with Mary seems to grow and grow. I might have all the problems in the world, but I have Mary and that gets me through… I still see her every day and I am fond of her now as I have ever been." "I'll love her until I draw my last breath. We'll probably grow old together."
And when Freddie was diagnosed with AIDS, Mary rushed to his side.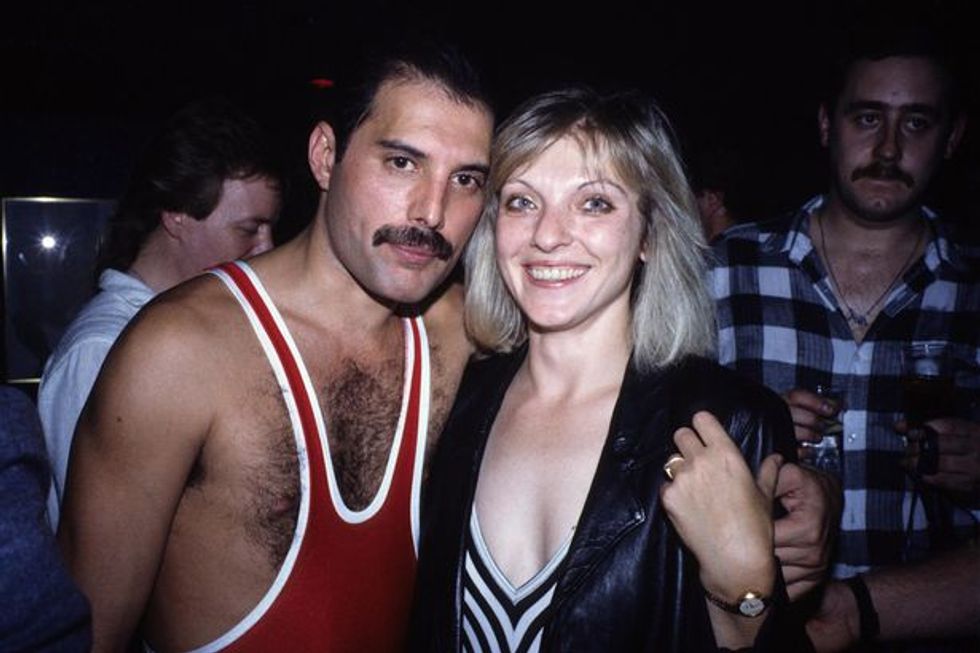 Alongside Freddie's long-term boyfriend, Jim Hutton, Mary was one of his primary caregivers right up until his death in 1991.
Mary was with Freddie until the very end.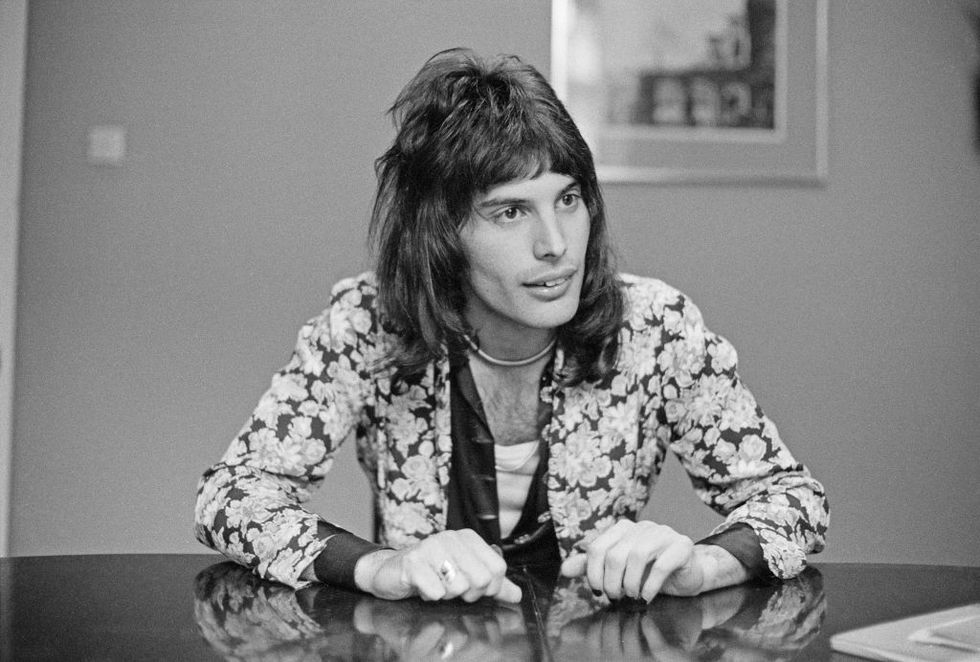 via: Getty
And she recalls how heartbreaking it was to see him waste away to the disease. "He was losing his sight. His body became weaker as he suffered mild fits." Mary
recalled
, "It was so distressing to see him deteriorating in this way." But she said that Freddie was "peaceful" at the end and "died with a smile on his face."
Freddie's passing hit Mary hard.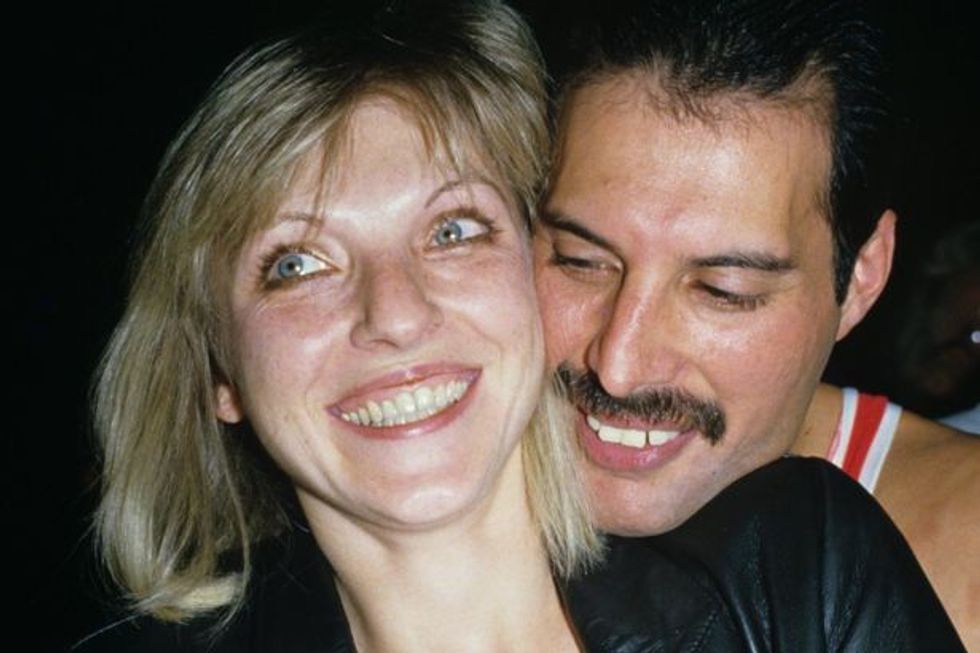 "I lost my family, really, when Freddie died," Austin told
 The Daily Mail. 
"He was everything to me, apart from my sons. He was like no one I had met before."
Freddie left behind many of his possessions to Mary and her sons...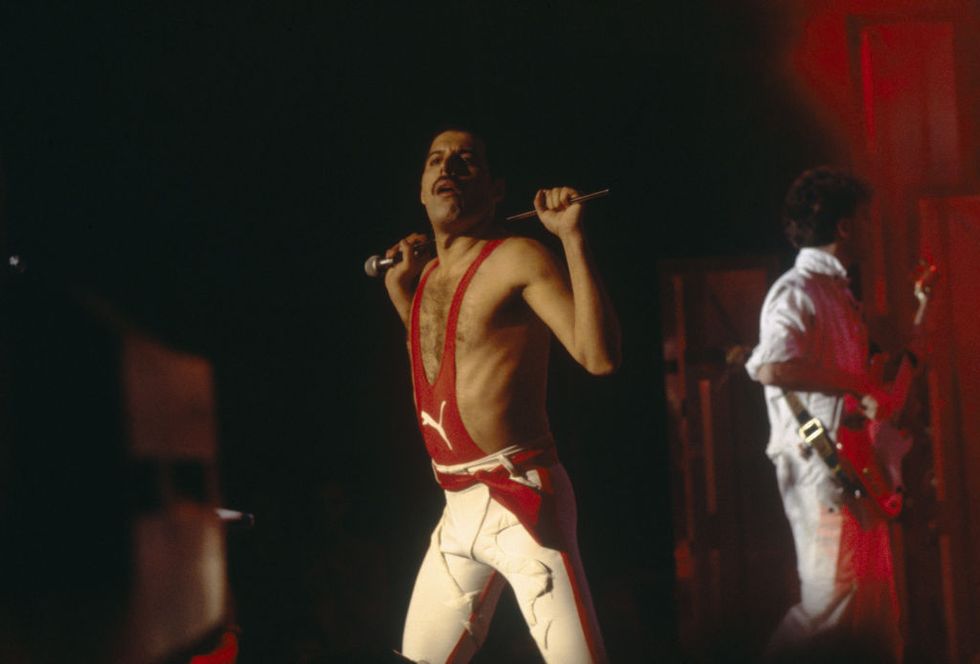 via: Getty
Including his twenty-eight-room house and half of his $75 million fortune.
But he had one final request for his one true love...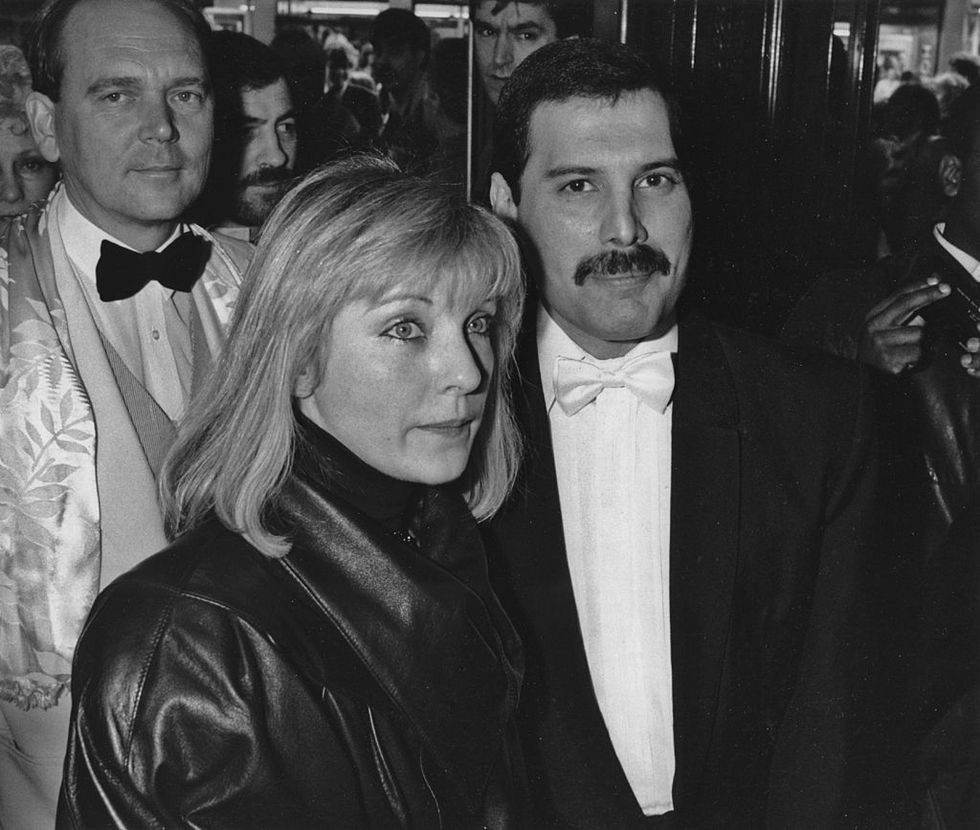 via: Getty
He asked that she alone must be the one to collect his ashes after his body was cremated. Freddie then asked Mary to dispose of them in a private place and to make sure no that one ever found out where. For 2 years after his tragic death, Mary kept Freddie's ashes in his bedroom. Then, one day, she slipped out of the home that was now hers and fulfilled Freddie's final wish.
And she has kept her promise to this day.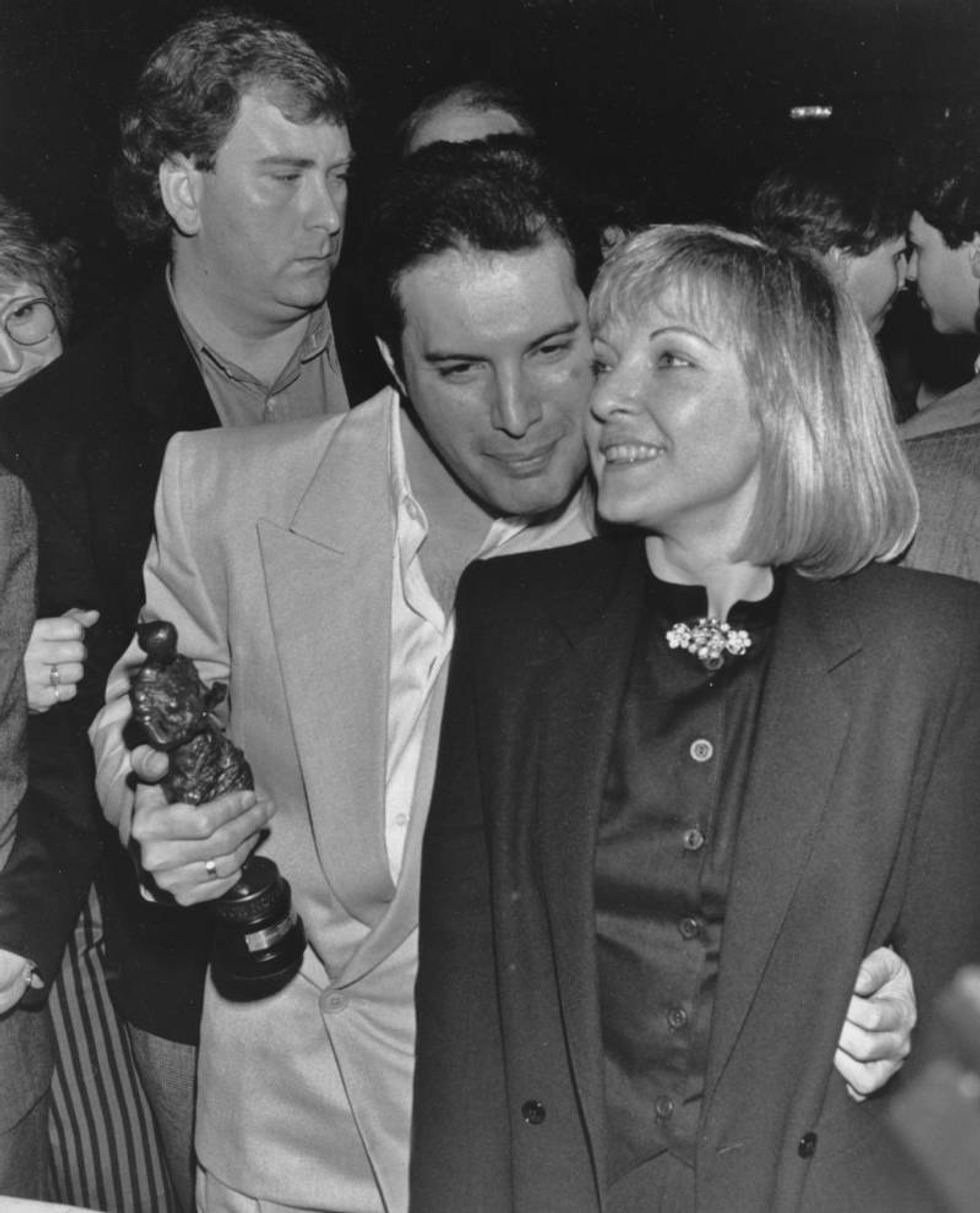 For over twenty years, Mary has never revealed Freddie Mercury's final resting place out of respect for the man she loved so deeply.
And the reason behind his wish is simply heartbreaking.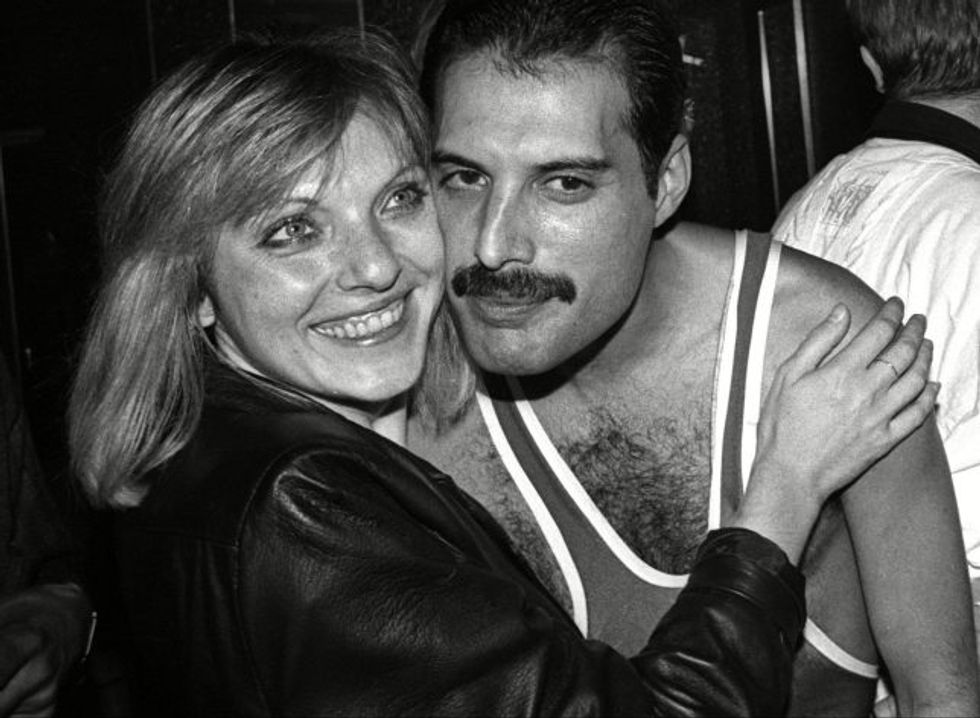 In an interview with 
Mail Online
Mary revealed. "He didn't want anyone trying to dig him up as has happened with some famous people. Fans can be deeply obsessive - he wanted it to remain a secret and it will remain so." It is lovely to know that the singer has finally got the peace and privacy he deserved - Rest in peace, Freddie.