Yesterday, Will Smith hosted a virtual Fresh Prince of Bel-Air reunion, and it was everything we dreamed it would be.
During the live stream, the cast reminisced on their Fresh Prince days but also took the time to pay tribute to the one and only Uncle Phil.
Keep scrolling for the full story, and to see the beautiful way in which they remembered their friend...
This week, Will Smith brought us all the quarantine anecdote we didn't know we needed.
For our viewing pleasure, the fifty-one-year-old actor gathered together the full cast of
The Fresh Prince of Bel-Air
for a virtual reunion.
Back in 1990,Fresh Prince captured the hearts of thousands.
The hit TV show followed the journey of a poor, streetwise young man from Philadelphia who is sent by his mother to live with his aunt, uncle, and cousins in their Bel-Air mansion.
We all know Will Smith's catchy rap that opens the show...
West Philadelphia, born and raised... Yeah, you know the rest.
The show is a 1990's dream...
And fans were quick to fall in love with all of the hilarious characters.
Even though Will took center stage...
The rest of the cast were never overlooked. For instance, James Avery was terrific as the imposing Uncle Phil. Patriarch of the Banks clan, Philip gradually evolved from Will's scowling nemesis into a more gentle giant as the show went on.
Then there was the no-nonsense Aunt Viv...
She was played first by Janet Hubert-Whitten and then by Daphne Maxwell Reid from season 4 onwards.
And of course, we could never forget Carlton.
Alfonso Ribeiro was perfect as Will's arrogant yet loveable cousin that he became forever typecast and the "Carlton Dance" - usually performed to Tom Jones's 1965 hit "It's Not Unusual" - has become an iconic piece of TV comedy.
The sitcom is now considered a classic...
And ever since the last episode in 1996, the show continues to be more popular than ever before.
Rumors of a Fresh Prince reunion have floated for years...
But they have always been hastily shut down by former cast members.
Many of us fans have accepted this fate...
But, thanks to Will, we have recently been graced with something
almost
as good.
To cheer us all up during this global pandemic, Will has been hosting a Snapchat show called Will From Home...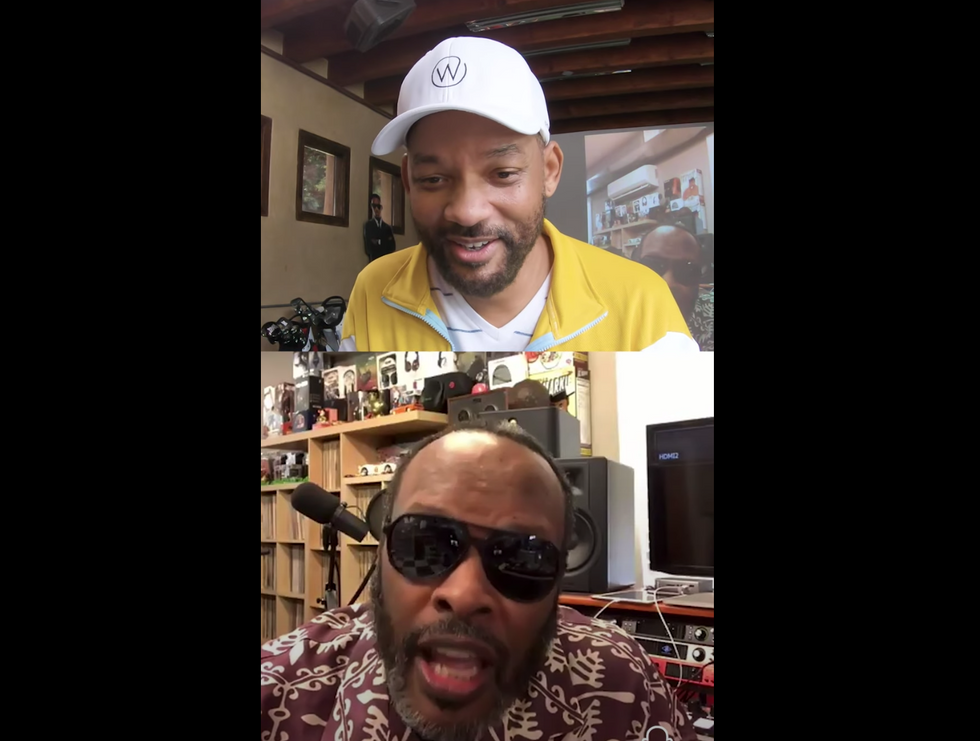 And, this week, he has been wrapping up his show with a 2-part finale... And he invited the cast of
Fresh Prince
for a special reunion.
We have never felt as nostalgic as this.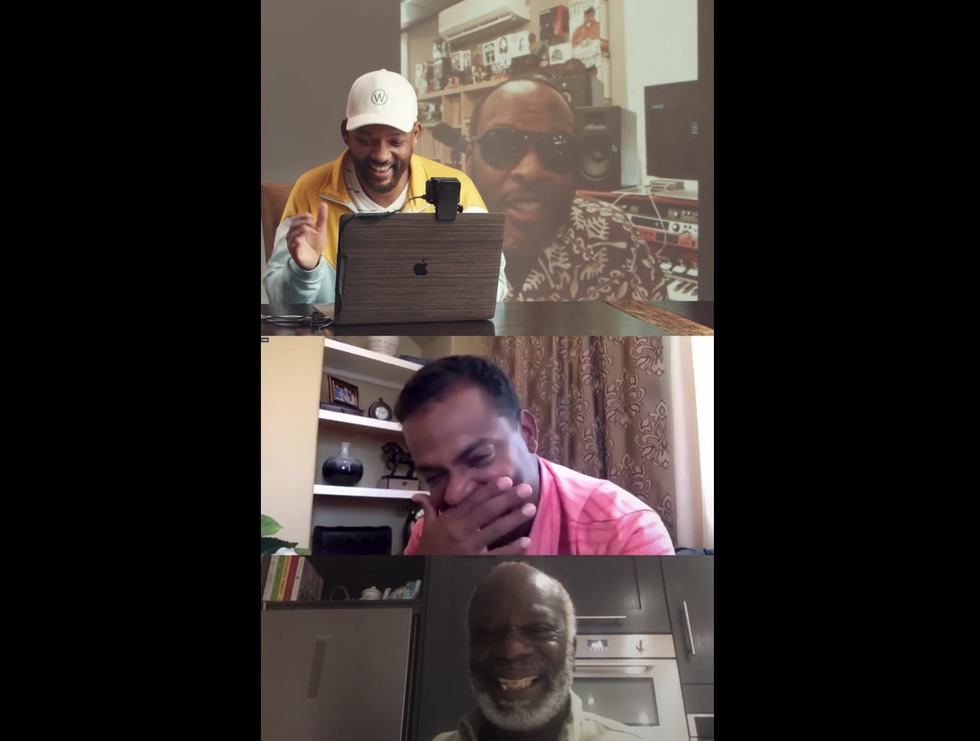 Alfonso Ribeiro, Tatyana Ali, Karyn Parsons, Daphne Maxwell Reid, Joseph Marcell, and DJ Jazzy Jeff all made an appearance, marking the
first-ever time
they had all been reunited together... Even if it was virtual.
Of course...
@PopCrave ONE OF THE BEST SHOWS EVER

— lisa • exams📚 (@lisa • exams📚)1588179923.0
Fans have been left
ecstatic
over the reunion.
Fans have hailed the reunion as their "favorite quarantine moment"...
Which we totally agree with, by the way.
You can watch a clip of the reunion here.
But, out of the hilarious reunion, there was one more sobering moment.
The cast decided to pay tribute to James Avery... Or Uncle Phil, as we know him best.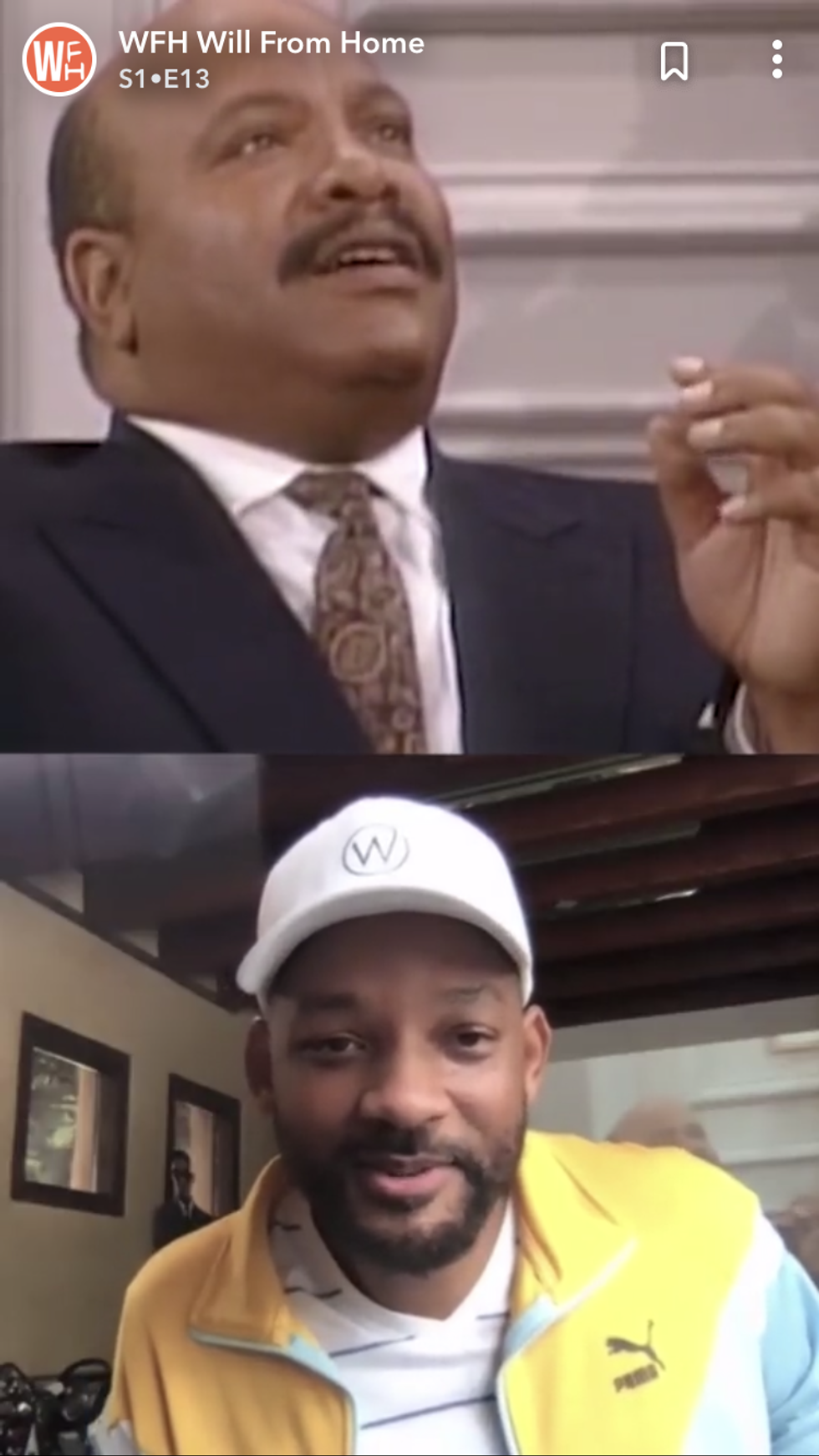 Avery sadly passed away in 2013 at the age of sixty-eight from complications following open heart surgery.
He has left a gaping hole in the Fresh Prince family...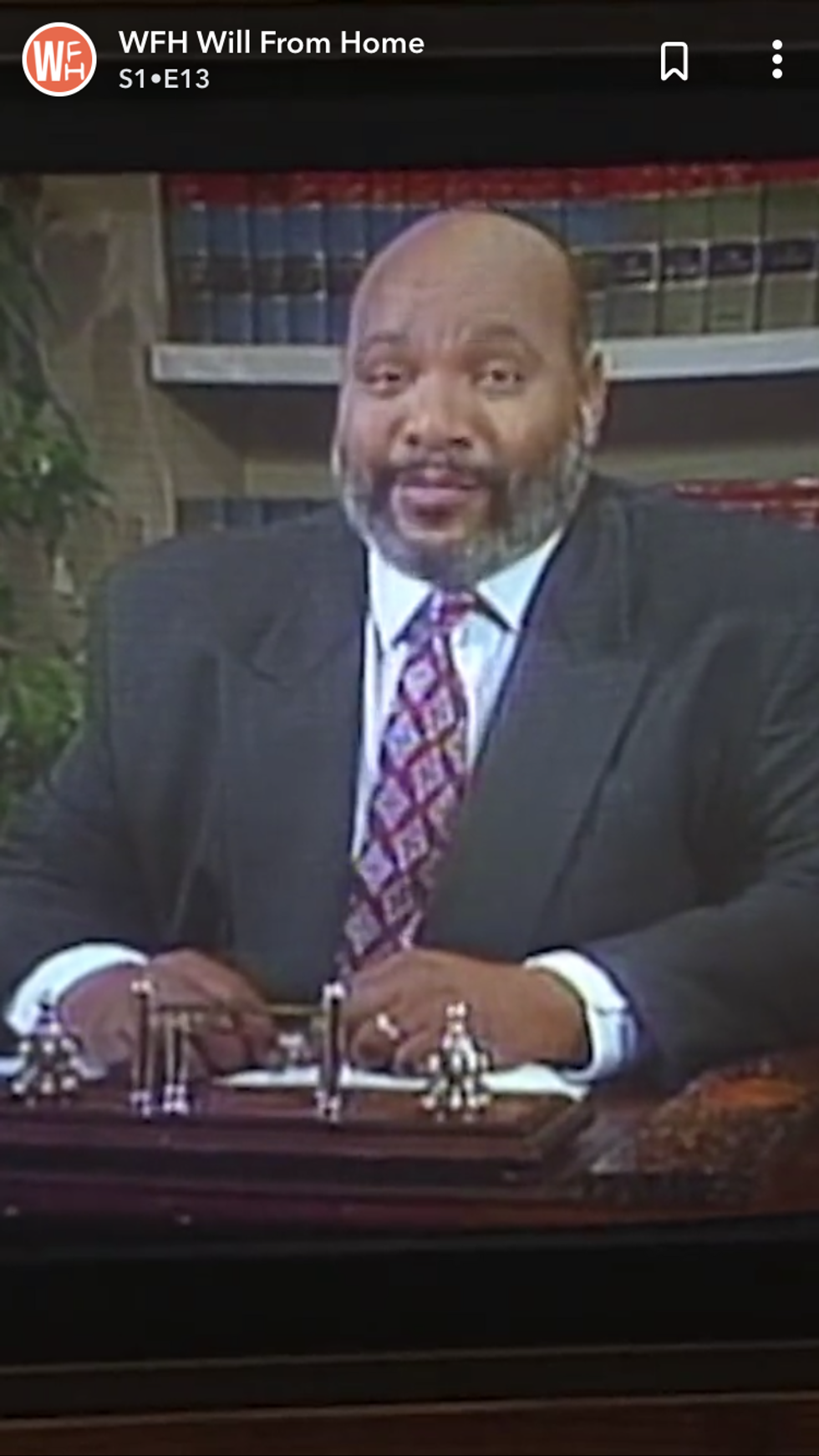 So it seemed only right that they come together to remember their friend.
Will began by playing a series of clips of Avery as Uncle Phil...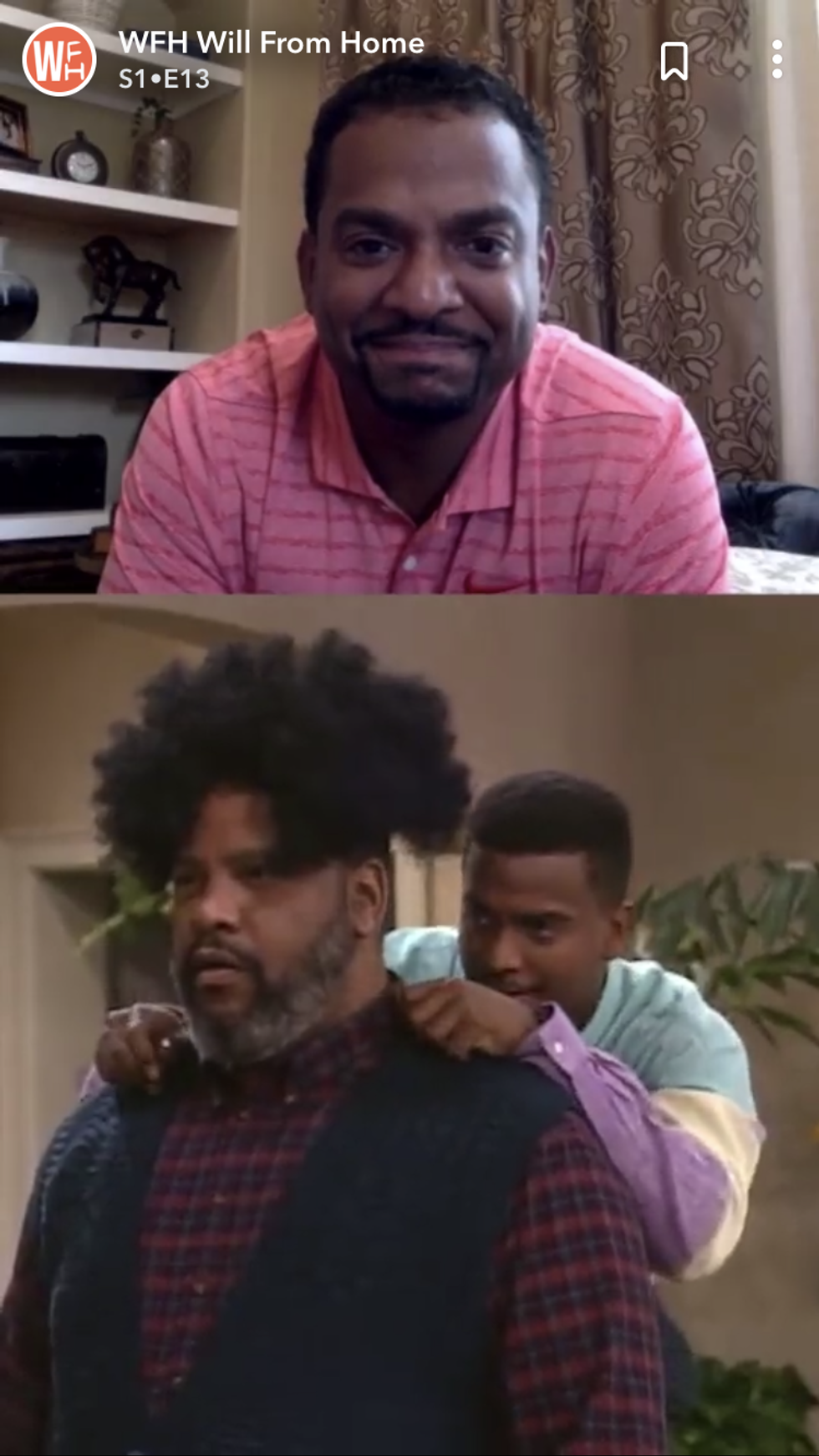 And the cast watched on lovingly, smiling and laughing along with the snippets.
They took the time to share stories about Avery...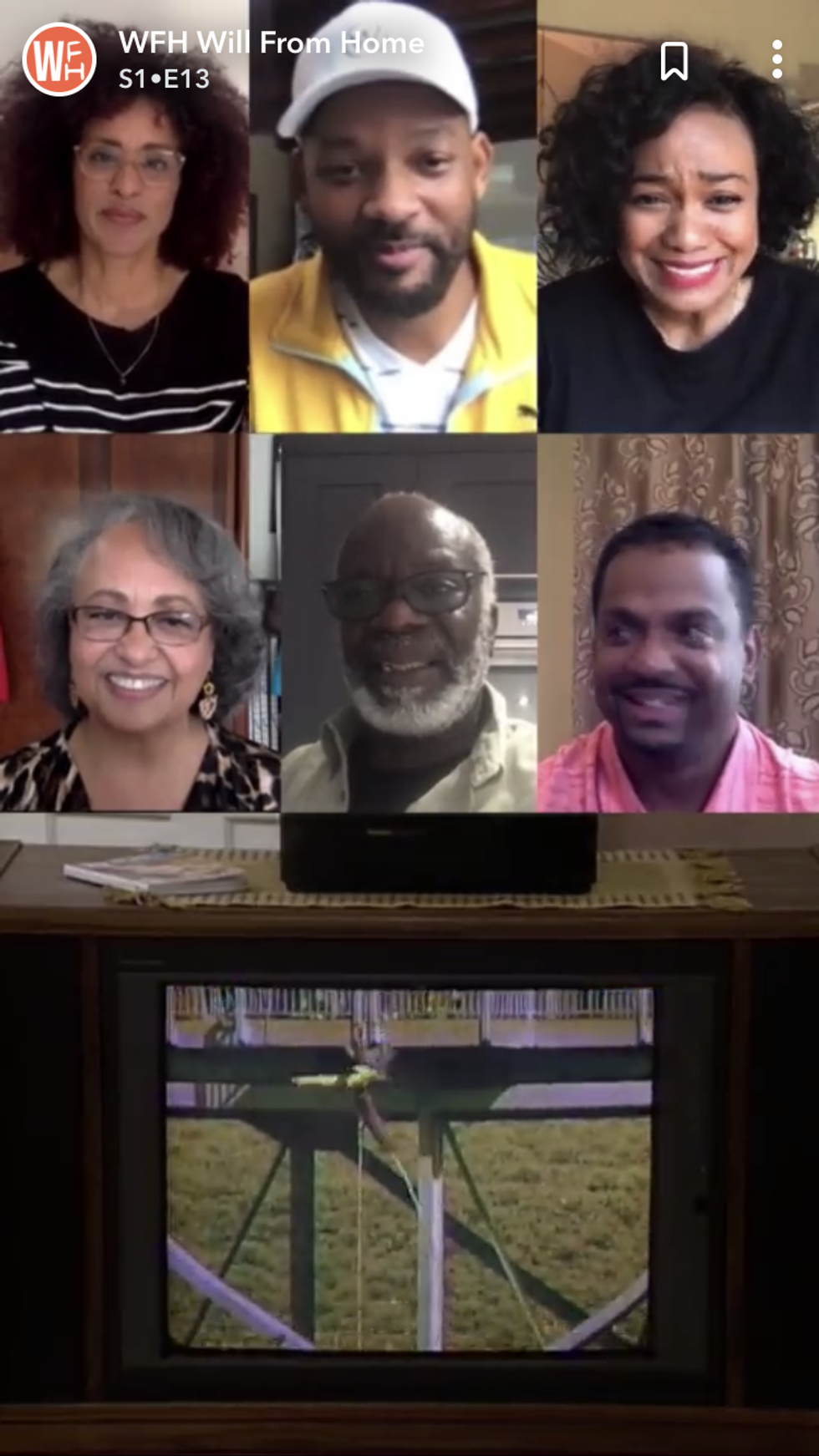 And Joseph Marcell recalled: "Coming to do the audition, spending that few moments with Avery standing outside smoking a cigarette, coming in, meeting you. I wasn't scared. I wasn't apprehensive. It just seemed natural and I enjoyed it. It's special. It is, no matter what anybody says, it is special."
But then, things got emotional.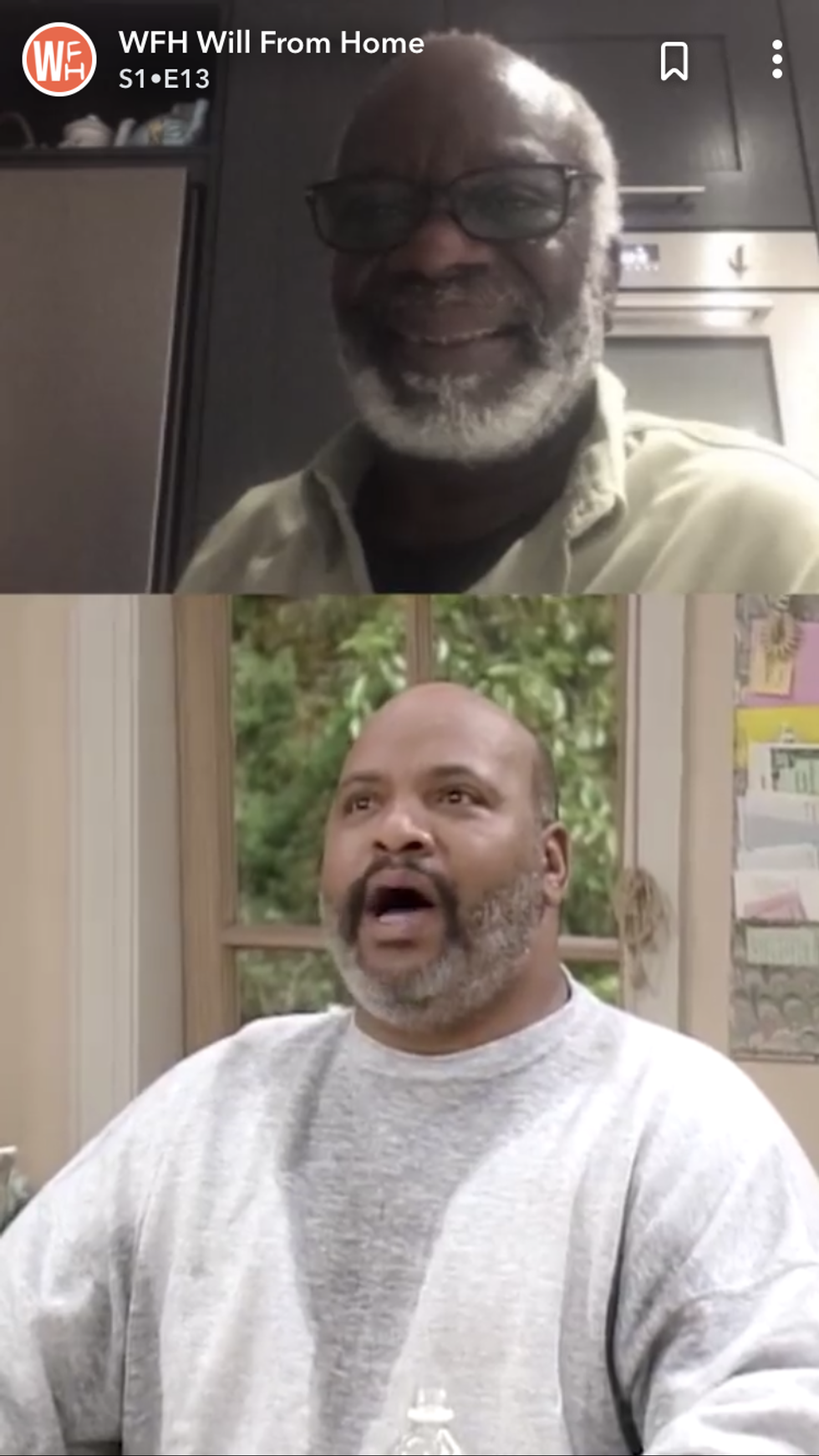 You can see that, even though they're smiling, many of the cast members are getting tearful at the sight of their old friend.
Will, in particular, seems to be deeply affected by the loss.
And, wiping a tear away, he says to the rest of the group, "That just makes me teary. The first couple of times I'm seeing clips of James, you know."
It was visibly a difficult moment for the actor.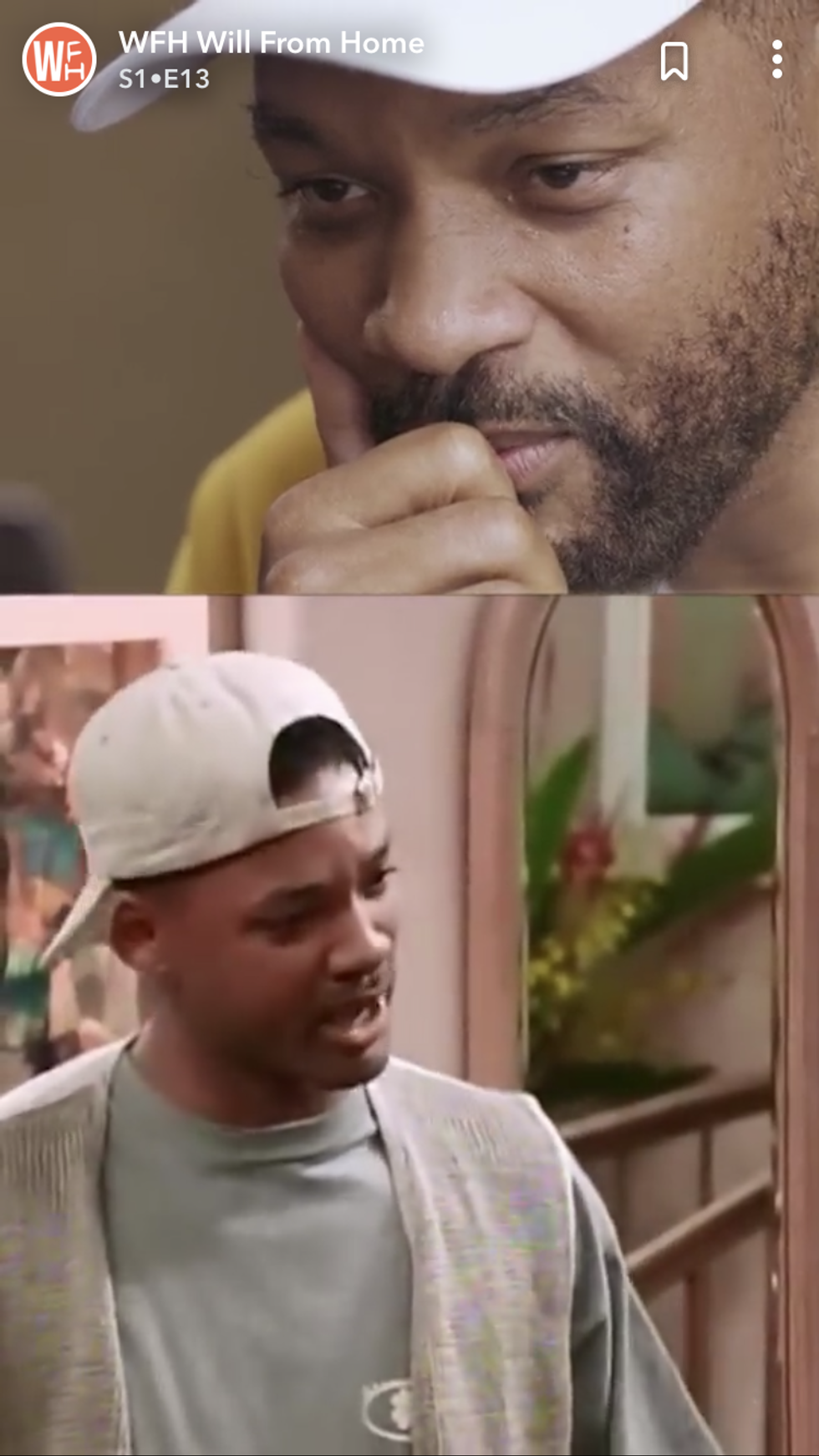 Especially when he showed the emotional scene where his character asks Uncle Phil: "How come he don't want me, man?" about his own father.
It was the most beautiful tribute.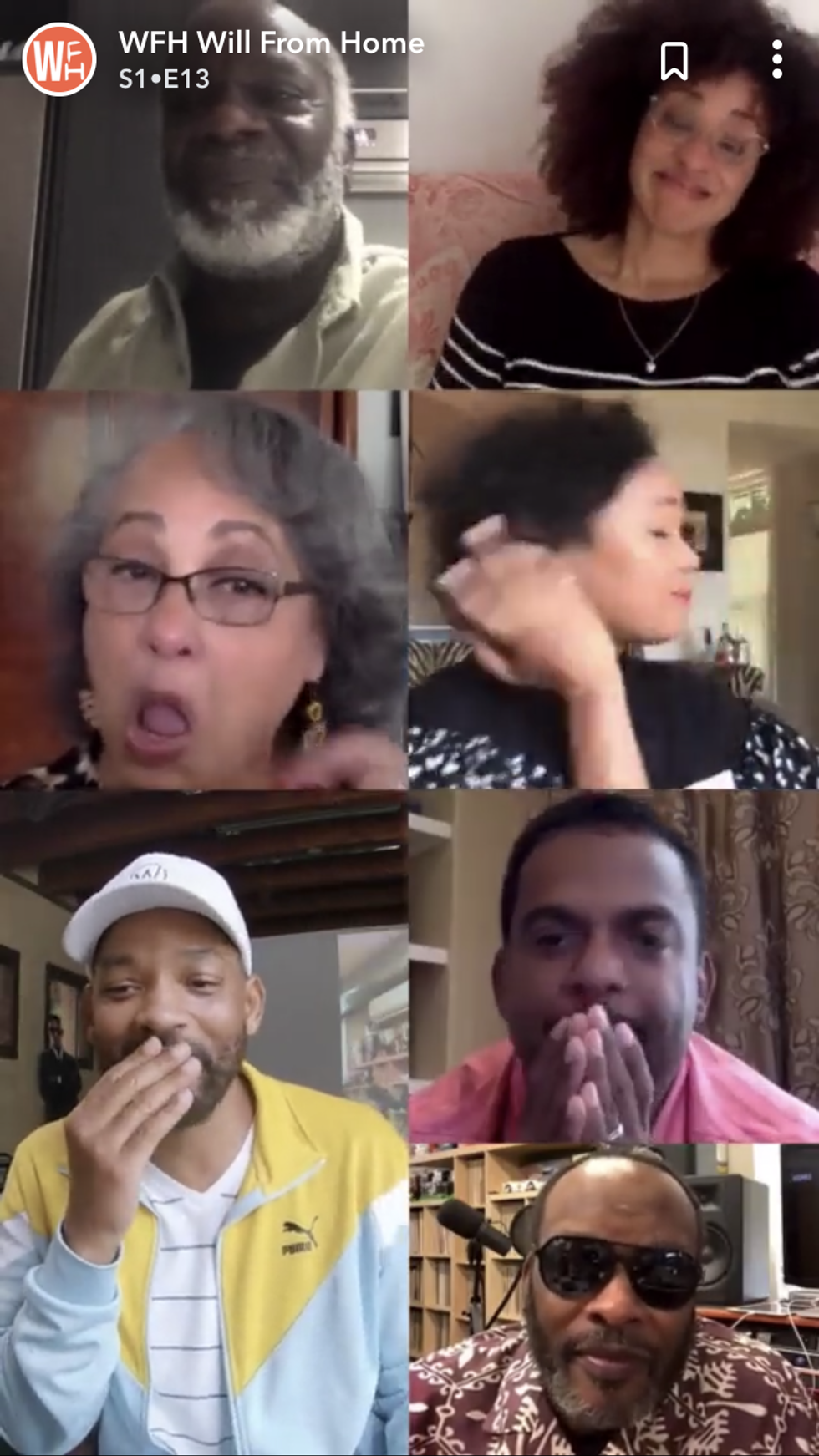 And the cast seemed to really come together in remembering their long lost friend. You can watch more episodes of Will From Home
here.
For more on how Will has been coping during the pandemic, keep scrolling to hear his shocking confession...