For the first time in months, Friends star, Matthew Perry, has been spotted out and about on the streets of LA... But fans are seriously concerned.
Friends is arguably one of the most successful sitcoms of all time.
We were first introduced to the Friends gang back in 1994, when Ross, Rachel, Chandler, Monica, Phoebe, and Joey burst onto our screens.
It was an instant hit.
Created by David Crane and Marta Kauffman, the comedy follows the friends, who live in the same
New York
apartment block, as they together navigate through the turbulent years of their late twenties.
And we grew to become incredibly attached to these characters.
The show truly made us feel like a member of the Friends gang, even when we were conflicted over whether Ross and Rachel really were on a break or not... FYI they totally were on a break.
The final episode aired in September 2004...
And we watched through our tears as the gang said their final goodbyes to the apartment we had all grown to know and love for the past decade.
It was an emotional rollercoaster, to say the least.
Monica and Chandler were starting a family, Phoebe was newly married, Rachel had a new job in Paris... As with a lot of friendships, the gang had grown apart and were embarking upon their separate journeys.
Oh, and Rachel got off the plane.
Fans rejoiced as Ross and Rachel finally put their differences aside and got back together.
But, fifteen years on from Rachel getting off the plane...
We have never found out what happened to the gang. Did Rachel and Ross stay together? Would Monica and Chandler ever get divorced? Did Joey ever make it as a big actor?
Over the years, there have been a few low-key reunions and a lot of false hope...
Apart from the occasional reunion on talk-shows, fans have had their fair share of disappointments when it comes to waiting for a Friends reunion.
A trailer for a Friends movie went viral last year, giving superfans false hope that the sitcom was hitting the box office...
But it wasn't to be. The trailer was quickly confirmed to be fake and, again, our dreams were shattered.
And even the cast have confirmed that a reunion is incredibly unlikely...
Matt Le Blanc left fans heartbroken last year as he rejected calls for the show to return, saying the sitcom simply "wouldn't be the same" in an
interview with the Mail Online.
He added, "People want to know what happened to them. But it was about a finite period in a person's life after college, before you settle down and start a family."
So, yeah. Things haven't been looking too great on the reunion front.
Many worry that, because Friends was about a group of people in their twenties and thirties, it just wouldn't work following the gang through their forties and fifties.
But it seems that, in real life, the cast have remained firm friends throughout the years.
Friends gang. "And now we're Instagram FRIENDS too. HI INSTAGRAM," she captioned the post.
The cast have been pictured together more and more in the last couple of months...
Friends reunion?!
But one cast member was a little late to the Instagram party.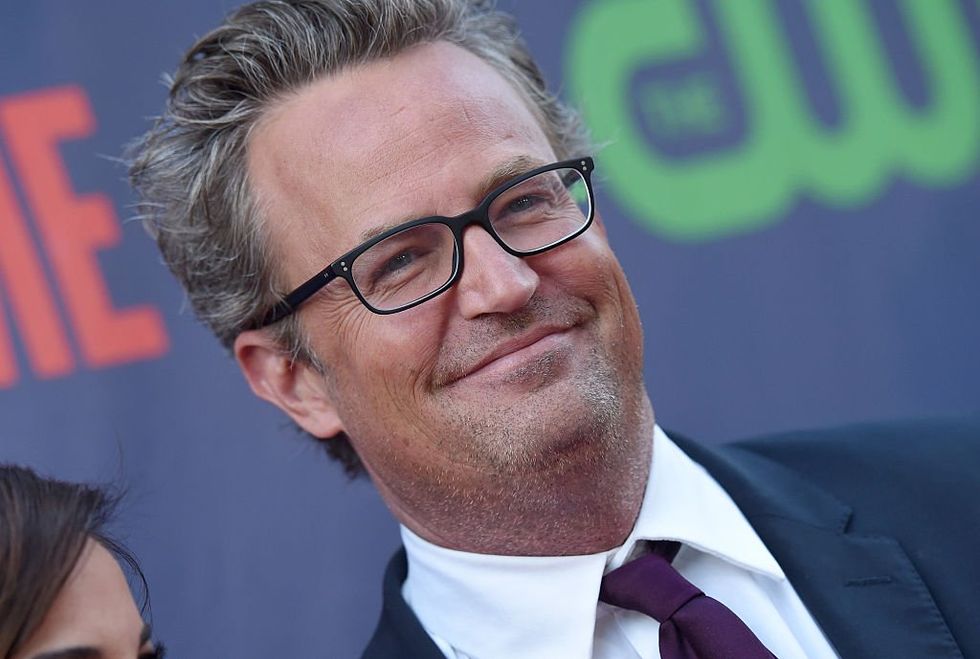 via: Getty
Matthew Perry, or Chandler Bing... Or Miss Chanandeler Bong.
Perry became the last Friend to join Instagram in February...
And, during lockdown, he has been throwing the Friends quotes left, right, and center.
For the most part, his Instagram has been a complete delight.
But some people are still concerned about the star.
First, there was this photo.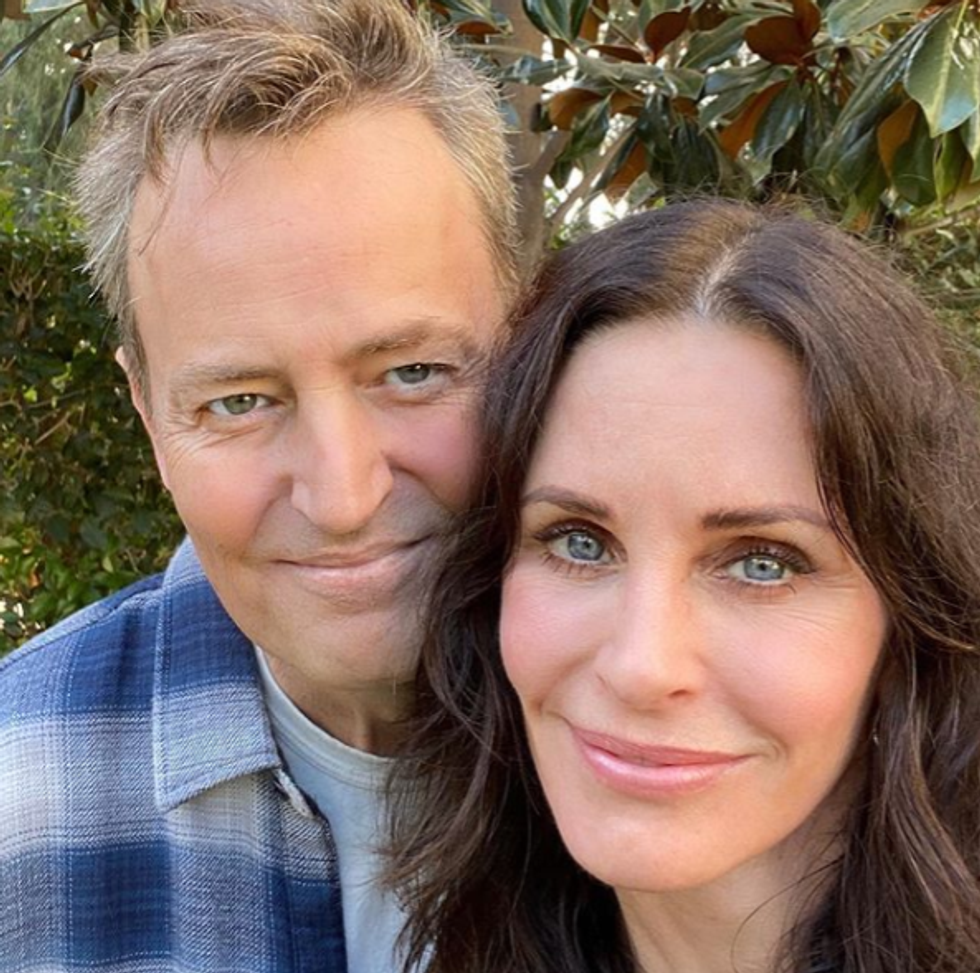 Posted onto Instagram by his co-star and friend, Courteney Cox, Matthew just looked... Different. And we couldn't put our fingers on what it was that was
so
different. Was it the color of his hair? Did he have cosmetic surgery? Why were his lips that color? The questions were endless.
People were seriously confused.
Haunted by this image of courtney cox and *apparently* matthew perry https://t.co/zdaCbJAhO8

— taylor (@taylor)1573177516.0
Is it Matthew? Or is it an impostor posing in his place?
But now, 6 weeks into the lockdown, new photos have surfaced.
completely exhausted.
He is almost unrecognizable from the Chandler Bing we all know and love.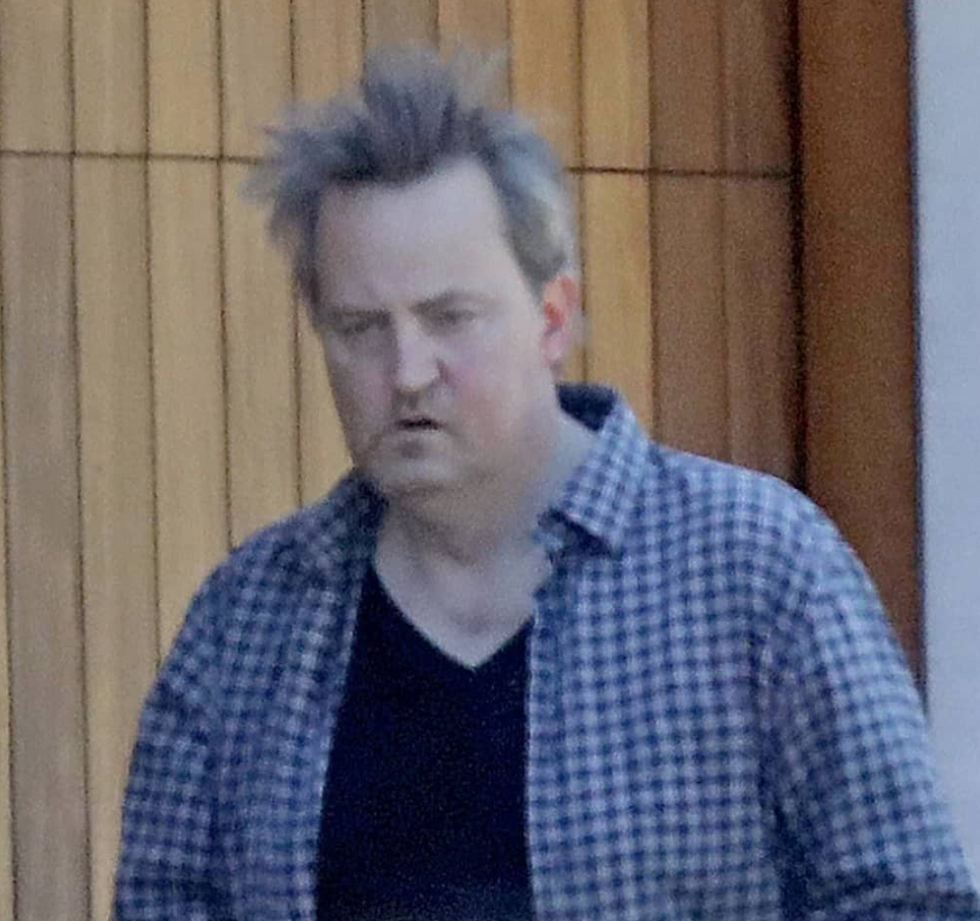 via: Instagram
His hair is overgrown, his face is covered in stubble... But, hey, isn't this how we
all
look during this lockdown?
Maybe we should give the actor a break.
Who hasn't been lounging around in their sweats and letting their hair overgrow during this pandemic? Stay safe, Matthew! For more on how celebrities are holding out during lockdown, keep scrolling...