As concern for Gabby Petito continues to grow, her followers have pointed out things in her final Instagram post that "don't add up."
On September 11th, influencer Gabby Petitio was reported missing to police by her mother.
Petito has not been in touch with her family since late August when she and her fiance Brian Laundrie, were in Wyoming.

Laundrie returned to Florida on September 1st, without Petito.
He's now been named as a person of interest in the case by the authorities.


The pair had been documenting their travels on social media.
But, Petito has not shared a post to her Instagram account for 3 weeks now.

As the search for her whereabouts continues, North Port police chief, Todd Garrison, has issued a statement.

"We are pleading with anyone, including Brian, to share information with us on her whereabouts in the past few weeks," said Garrison, as per the BBC. "The lack of information from Brian is hindering this investigation. The answers will eventually come out."

The van the pair had been sharing has been seized and searched for clues.
"Brian is also refusing to explain why he left Gabby all alone and drove her van to Florida. These are critical questions that require immediate answers," the Petito family said in a statement.


Petito's mom has revealed the final text she received from her missing daughter.
Nichole Schmidt said she received a message from her daughter's phone on August 30th reading "No service in Yosemite."

However, Schmidt does not believe this text was actually written by Petito. "The van was in Florida on the 1st [of September]. I think I can do the math," she explained to the New York Post.
Schmidt refused to comment on who she did believe had sent the message.

Police officers have also released bodycam footage from a month before Petito's disappearance.
The footage shows officers, in Utah, talking to Petito and Laundrie after they responded to a 911 call of a domestic incident.

The hour-long bodycam footage from August 12th has been released by Moab City Police Department.
It shows officers interaction with the couple when they pulled over their white van outside Arches National Park in Moab.

The footage, obtained by ABC7, shows the officer try to separate the couple and begin to question them about what led to the 911 call.
During her conversation with the officer, Petito can be heard saying: "I have really bad OCD. I was apologizing to him saying I'm sorry I'm so mean.
"We've been fighting all morning. He wouldn't let me in the car before… He told me I needed to calm down."

The officer then sat Petito in the back of his patrol car before moving to talk to Laundrie.
Speaking with the officer, Laundrie said: "She just gets worked up sometimes, I try to distance myself from her. I locked the car.
"I said, 'Let's just take a breather.' She had her phone. I was trying to push her away to say, 'Let's just take a step back,'" he said while adding that Petito hit him with her phone.

As per ABC7, the incident was reportedly categorized by police as a "mental/emotional health break" rather than a domestic assault.
The couple reportedly agreed to spend the night separately instead of charges being filed with the police helping Laundrie to sort a hotel room while Petito remained with the van.

Pleas have been made by Petito's family for their daughter safe return.
And although remaining quiet on the matter so far, Laundrie's relatives spoke out yesterday.


Laundrie's sister, Cassie Laundrie, opened up on Petito's disappearance after her family was accused of withholding valuable information.
Speaking in an exclusive interview with GMA, Cassie Laundrie insisted that she and her family "want Gabby to be found safe," ABC7 NY reports.

"Obviously me and my family want Gabby to be found safe," Laundrie said.
"She's like a sister and my children love her, and all I want is for her to come home safe and found and this to be just a big misunderstanding."

As time continues to pass with no update on the situation, people are starting to become desperate to help.
​So much so, they have started to look for clues wherever possible.

And after looking back over Petito's final Instagram post…
People have discovered that things don't seem to add up.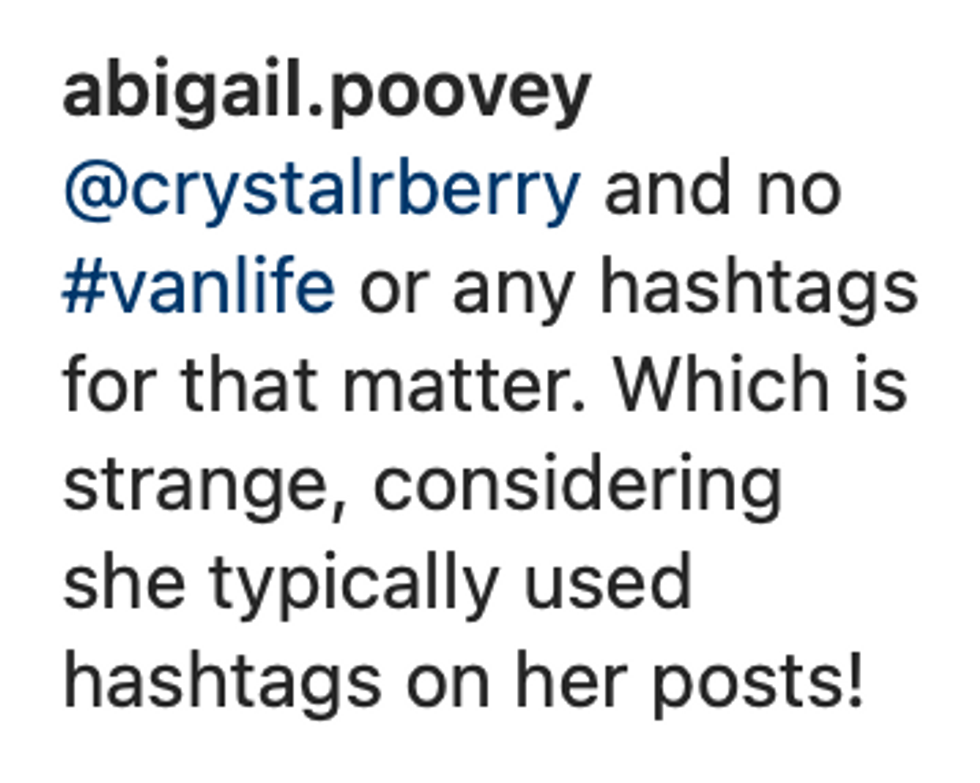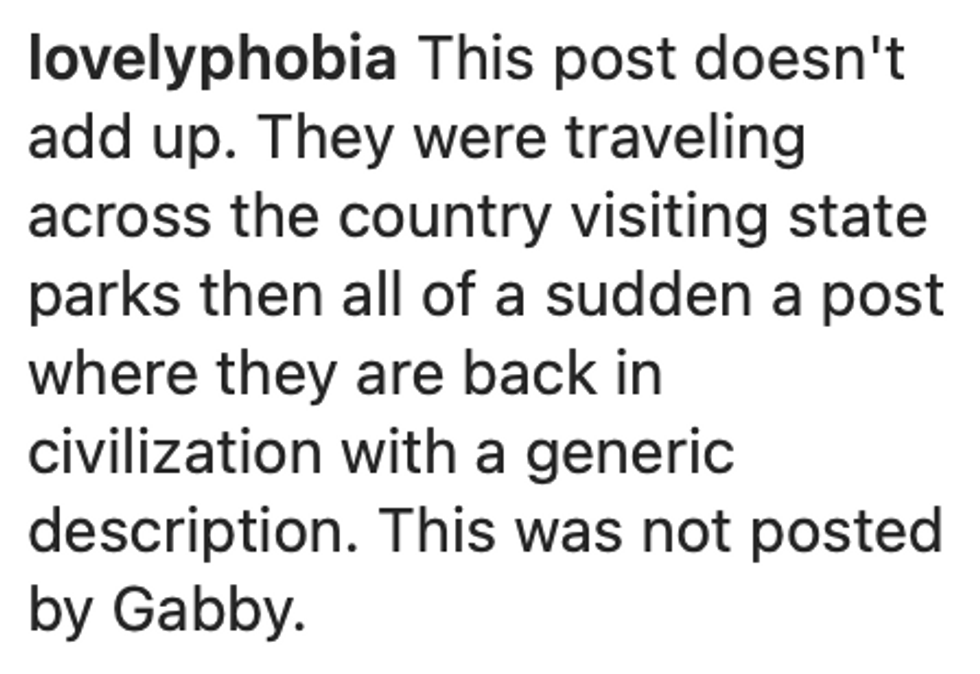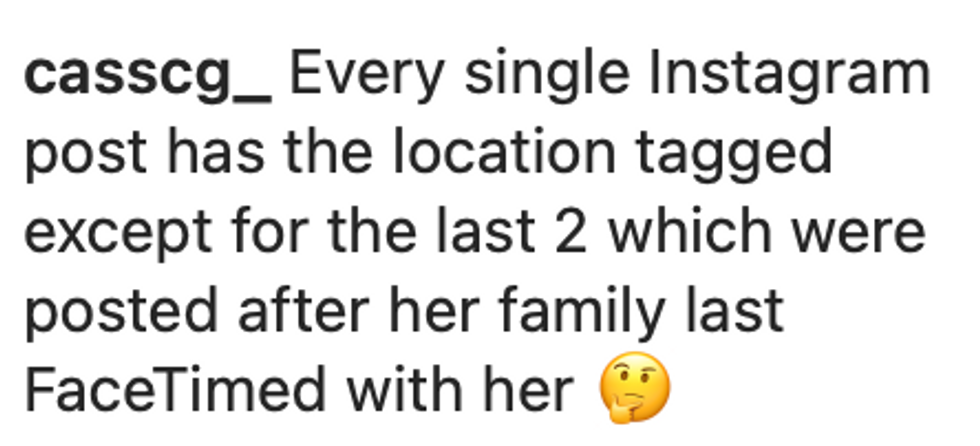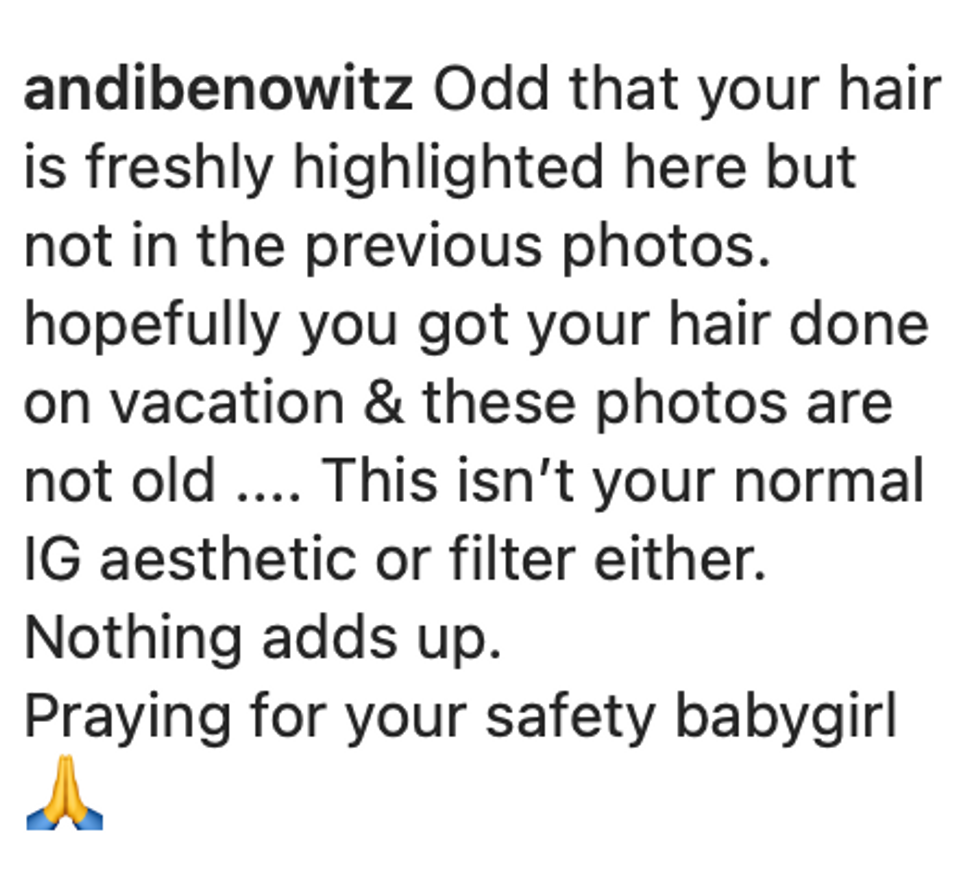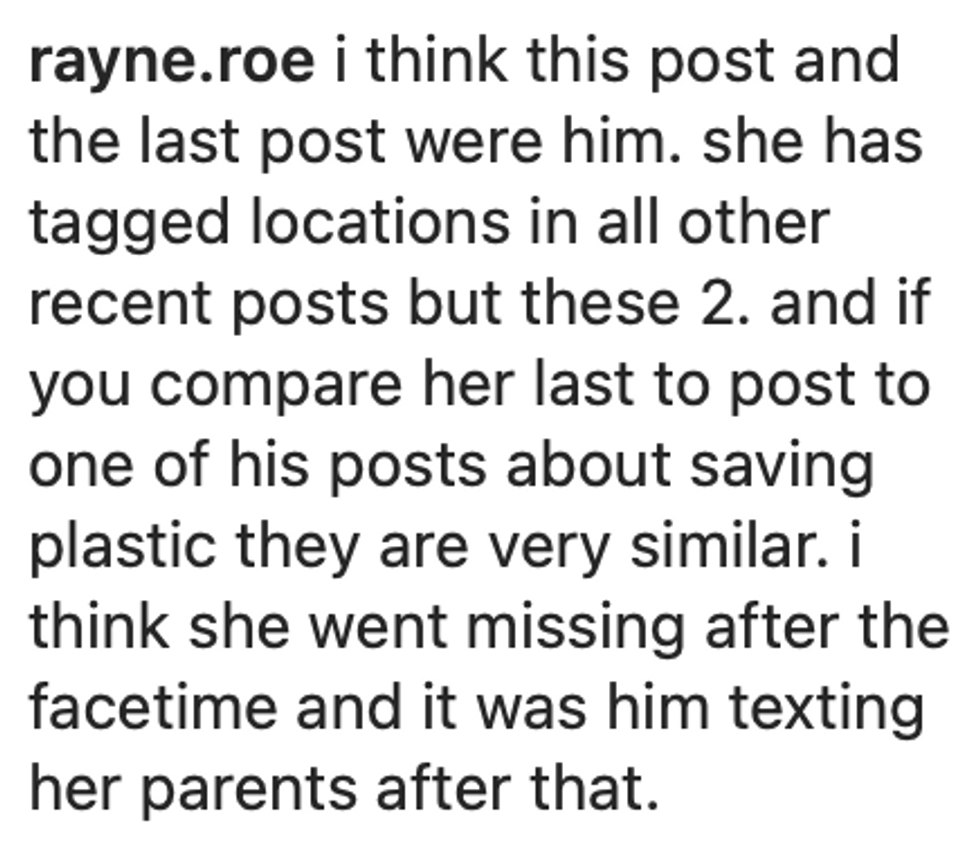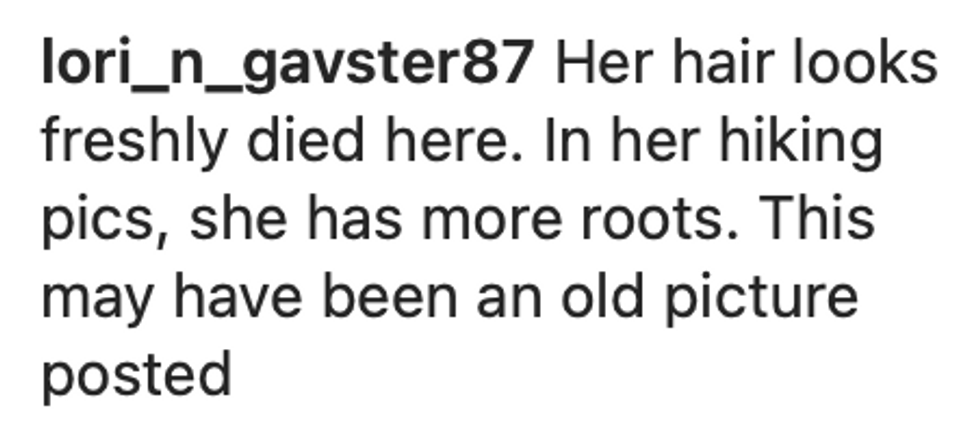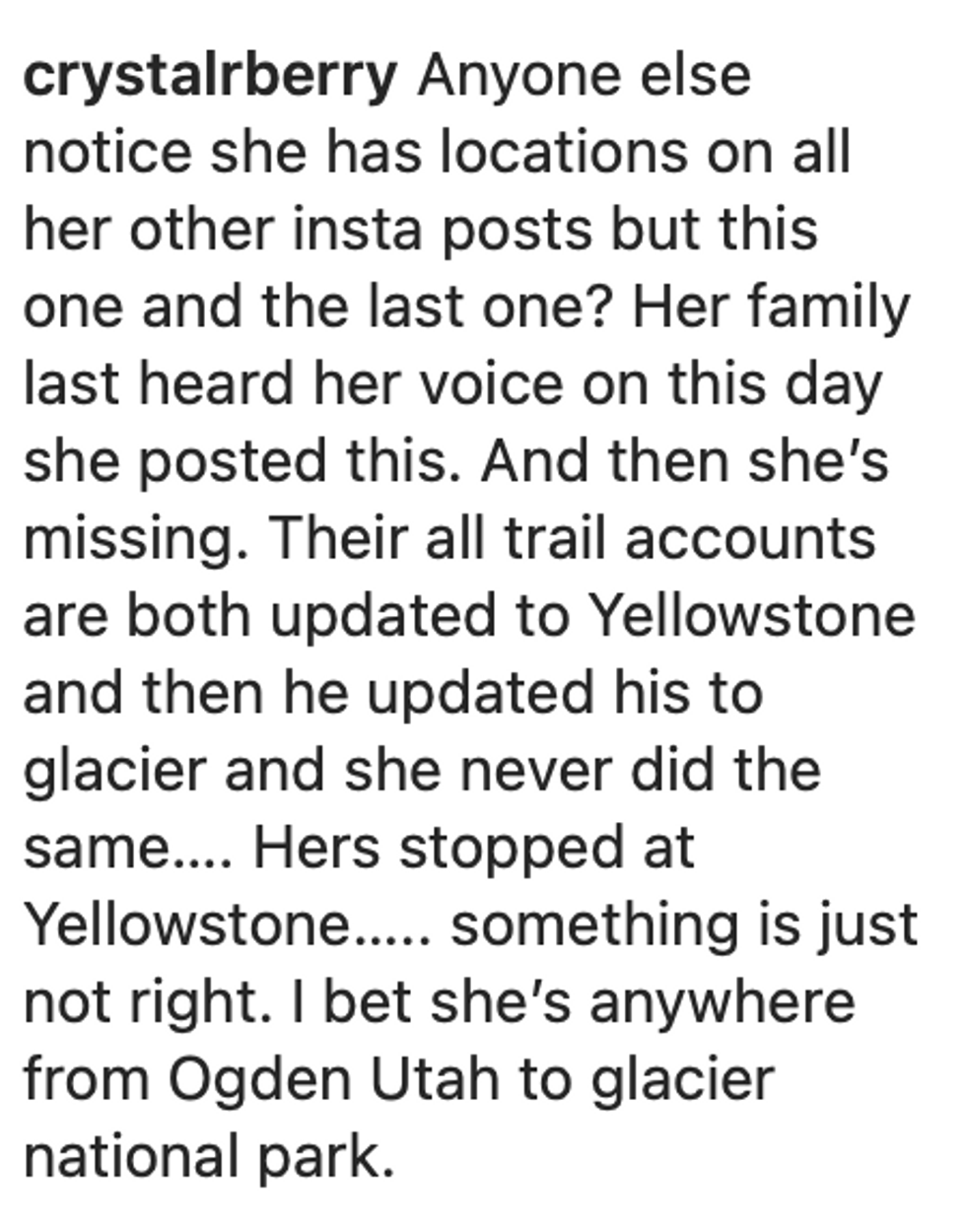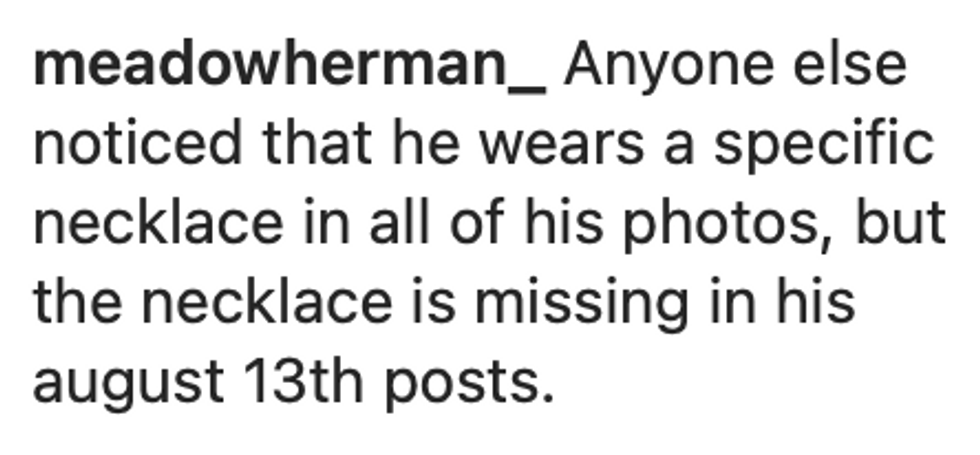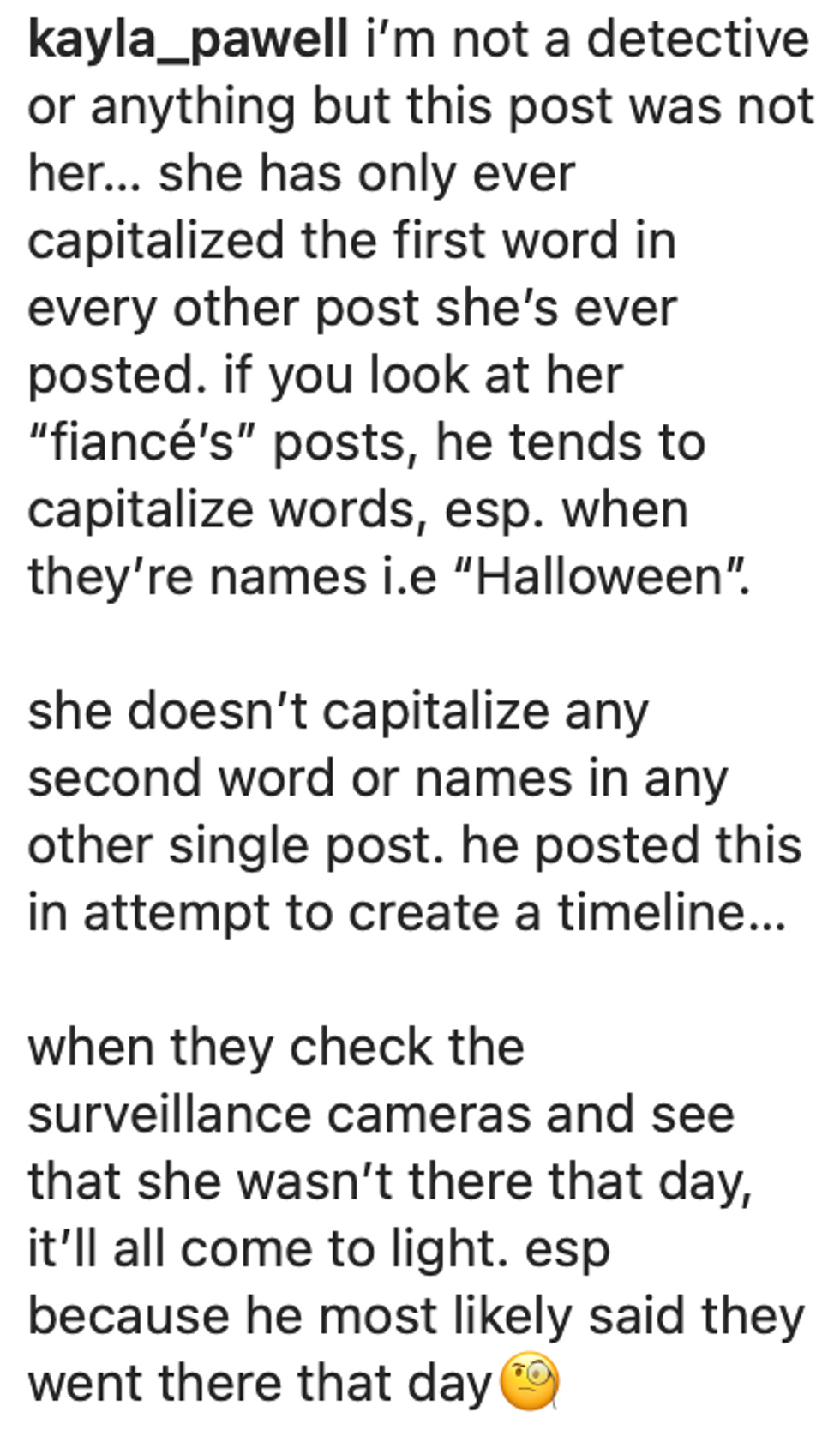 In the final photo on her Instagram account posted on 26th August, Petito is pictured smiling in front of a butterfly mural while holding a small knitted pumpkin.
Alongside the photo is a caption that reads: "Happy Halloween."

Petito's followers suspect that something doesn't add up with the post as unlike her usual posts, this one did not include a location tag.
Nor does it contain any hashtags which is also common to see in Petito's posts.

Others also pointed out that Petito "only ever capitalized the first word in every other post," apart from this one.
And that her hair appears to be freshly dyed in the picture, though it was not in the one prior.
We hope Petito is found safe and sound.
This is a developing story and will be updated accordingly.