Since Game of Thrones ended last year, many of us have been left with a Westeros-shaped hole in our hearts. But there was one star who has been gone from our screens for far longer.
In 2014, Jack Gleeson's delightfully evil Joffrey was murdered at his own wedding. Since then, Gleeson has taken a break from acting - but he's now set to make a major comeback.
Since its release in 2011, Game of Thrones was an epic experience.
The show was set in the fictional kingdom of Westeros and followed the events following the death of King Robert Baratheon, as families warred over their right to the throne.
The series represented a long commitment.
It ran for ten years and had such an enormous cast of characters that many struggled to keep up.
Which isn't to say that the show was flawless.
In fact, the final series of the epic was incredibly divisive, and many were left feeling very disappointed about how the story turned out.
The show ended last year.
And, although many felt a little dissatisfied and let down by the finale, it is still greatly missed - with many fans unable to fathom that they won't see their favorite characters ever again.
But there was one character who'd been missing far longer.
SO long, in fact, that many had assumed we'd never see him again.
Joffrey, of course!
This character, played impeccably by Jack Gleeson, was the guy we all loved to hate.
He was the definition of pure evil.
There were no redeeming features to this horrible guy.
He started the show as a spoilt brat.
But then seemed to just get worse and worse as the series progressed.
Ruling Westeros and acting like a total sadist to everyone he encountered.
He had one of the most frightening character arcs of the series.
Generally, there were no redeeming features to Joffrey.
Which goes to speak for Jack Gleeson's incredible acting talent!
Joffrey's death was incredibly satisfying.
He was poisoned by a mystery assailant (later revealed to be Olenna Tyrell) on his own wedding day.
It made for pretty gory viewing.
And was the perfect ending for a character who could only wreak havoc wherever he went.
After playing the role, Gleeson decided to take a break from acting.
Saturday Night Live,
"I have wanted to become an actor and it's just the last few years I've started to change my mind about it, so I'm liable to change it again.
"It's hard to explain."
"It was a recreation beforehand and when I started doing Game of Thrones there was, I wouldn't say pressure, but perhaps the reality became too real for me."
But now there's been some exciting news for Gleeson fans!
Because it seems he's finally set to return to our screens.
He's set to star in a new BBC 2 comedy.
The show is called Out Of Her Mind, and stars a range of amazing British comic actors.
It's the brainchild of comedian Sara Pascoe.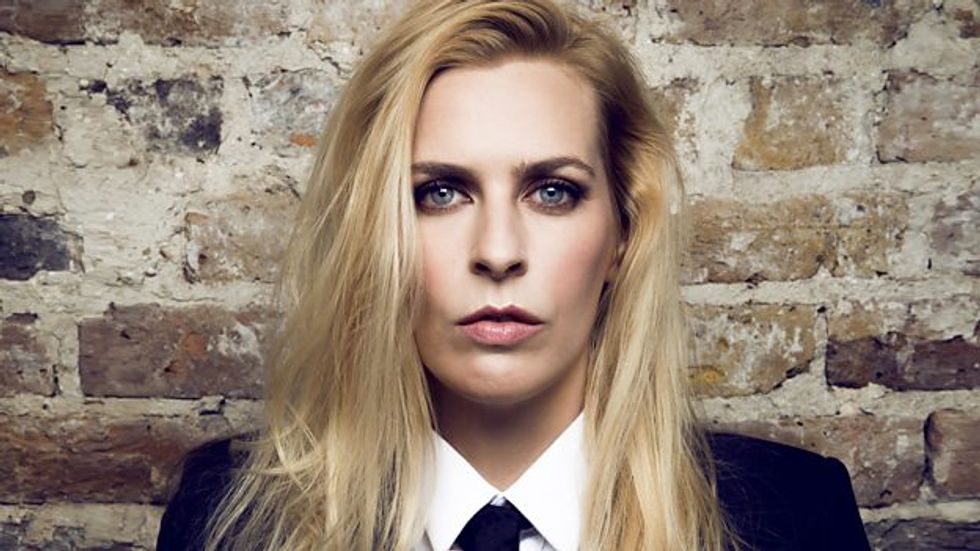 via: Twitter
She told the
BBC
, "
Out of Her
Mind
 is a direct expression of my mind. We've turned my brain into a theme-park, and everyone's invited! The cast are INCREDIBLE and I can't wait for people to see what we've made."
Gleeson stars alongside some big names.
Including Cariad Lloyd from Peep Show, Adrian Edmondson from The Young Ones, Navin Chowdhry from Doctor Foster, and musician Scroobius Pip.
We can't wait.
Game of Thrones? Scroll on for the amazing cruise around the very best of the show's location...