Hey, everybody! Here's a friendly reminder that jokes about rape are never OK. They're not funny and they make people upset, so don't make them! Ever! You're a funny person. You can do better than that.
This is a lesson that Game of Thrones actor Jason Momoa learned the hard way. He made a super dumb joke at Comic-Con back in 2011 and the video is going viral again in light of the recent assault allegations against movie producer Harvey Weinstein. Friday morning, Momoa issued a public apology for his comments.
Jason Momoa is an American actor and model from Hawaii.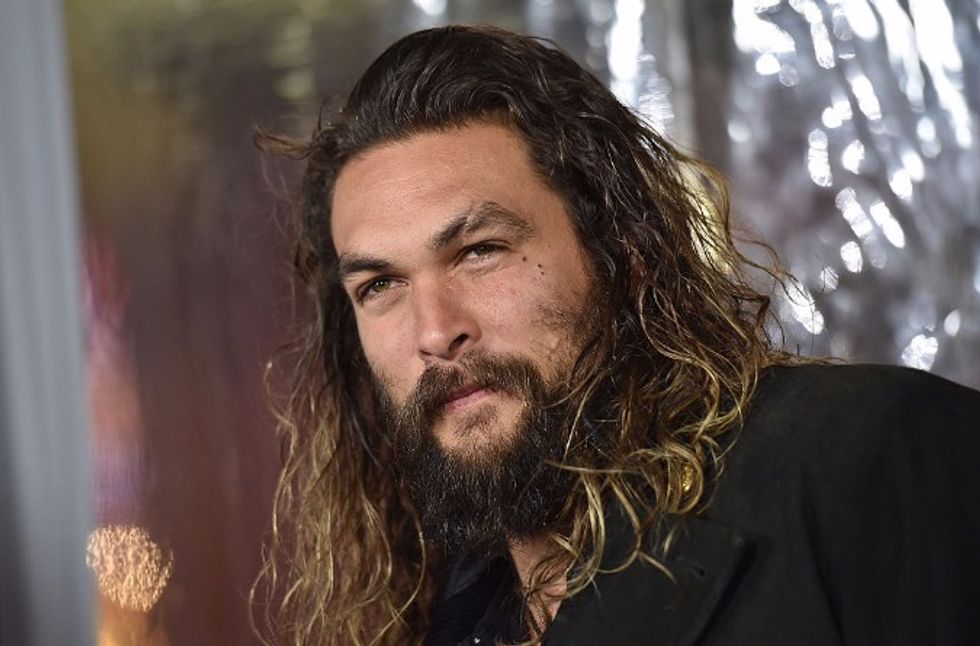 via: Getty
He was in 
Stargate Atlantis
and 
Baywatch: Hawaii
and will be starring as Aquaman next year. Of course, those aren't his most well-known roles.
You probably recognize him best as Khal Drogo from Game of Thrones.
Back in 2011, Momoa appeared on a Comic-Con panel with some of his fellow GoT actors. He chose to make a horrifying rape joke.
"But as far as sci-fi and fantasy, I love that genre because there are so many things you can do," he said, "like rip someone's tongue out of their throat and get away with it and rape beautiful women." While the crowd laughed, his fellow castmates all immediately covered their faces in embarrassment.
Come on, dude.
Friday morning, Momoa took to Instagram to address the issue.