George Floyd's 2nd-grade teacher has spoken out about her former student and she has shown an essay that he wrote about what he wanted to be when he grew up.
Keep scrolling to read this heartbreaking story...
Last month, America was completely disgraced.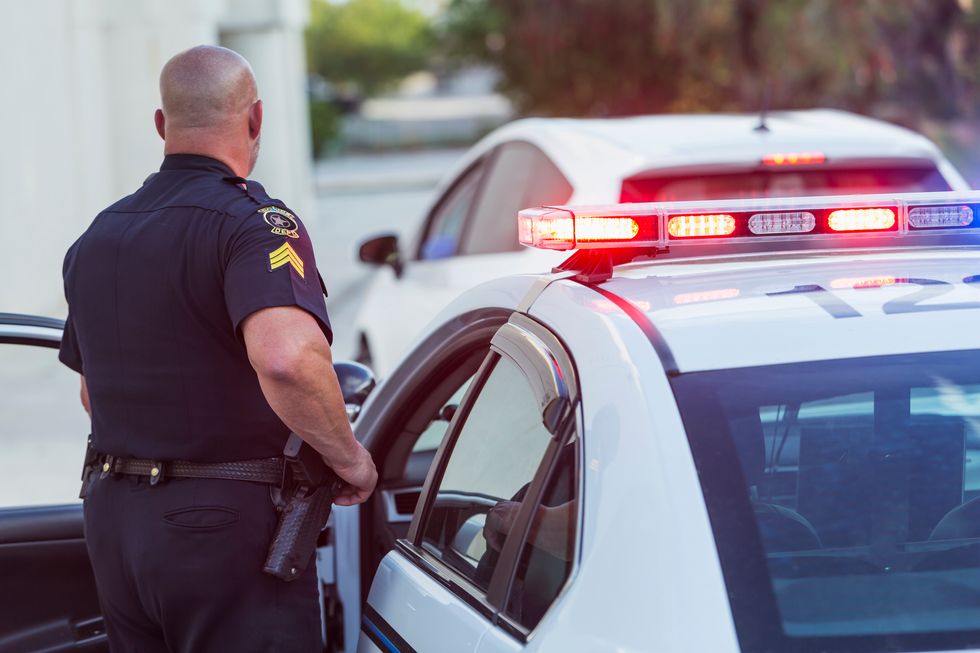 On Monday, May 25th, passers-by in Minneapolis witnessed and filmed 4 police officers "arresting" George Floyd for an assumed forgery incident which resulted in his death.
The footage was horrifying.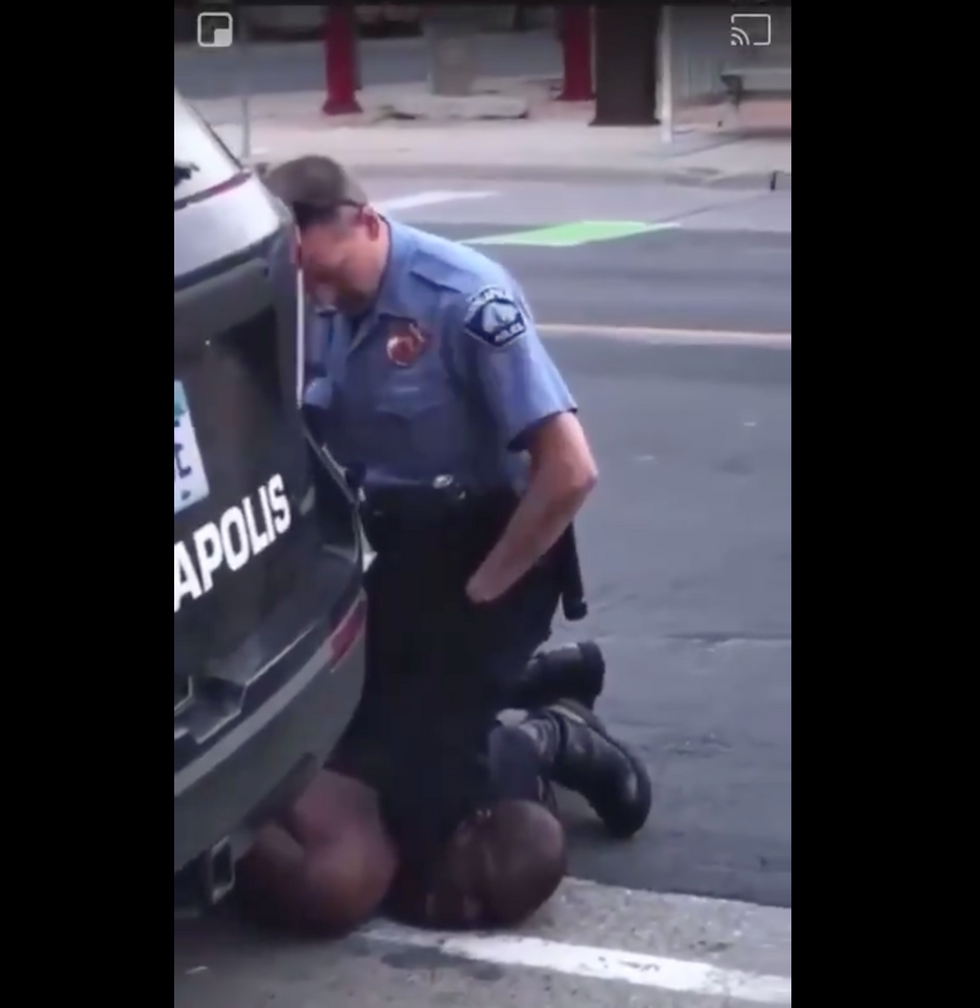 "Please, please, I can't breathe," George can heard begging as officer Derek Chauvin kneels down on his neck. "My stomach hurts. My neck hurts. Everything hurts," he moaned as passers-by began to gather and repeatedly plead with Chauvin to stop leaning on him.
Multiple witnesses were arguing with the officers when he started to lose consciousness...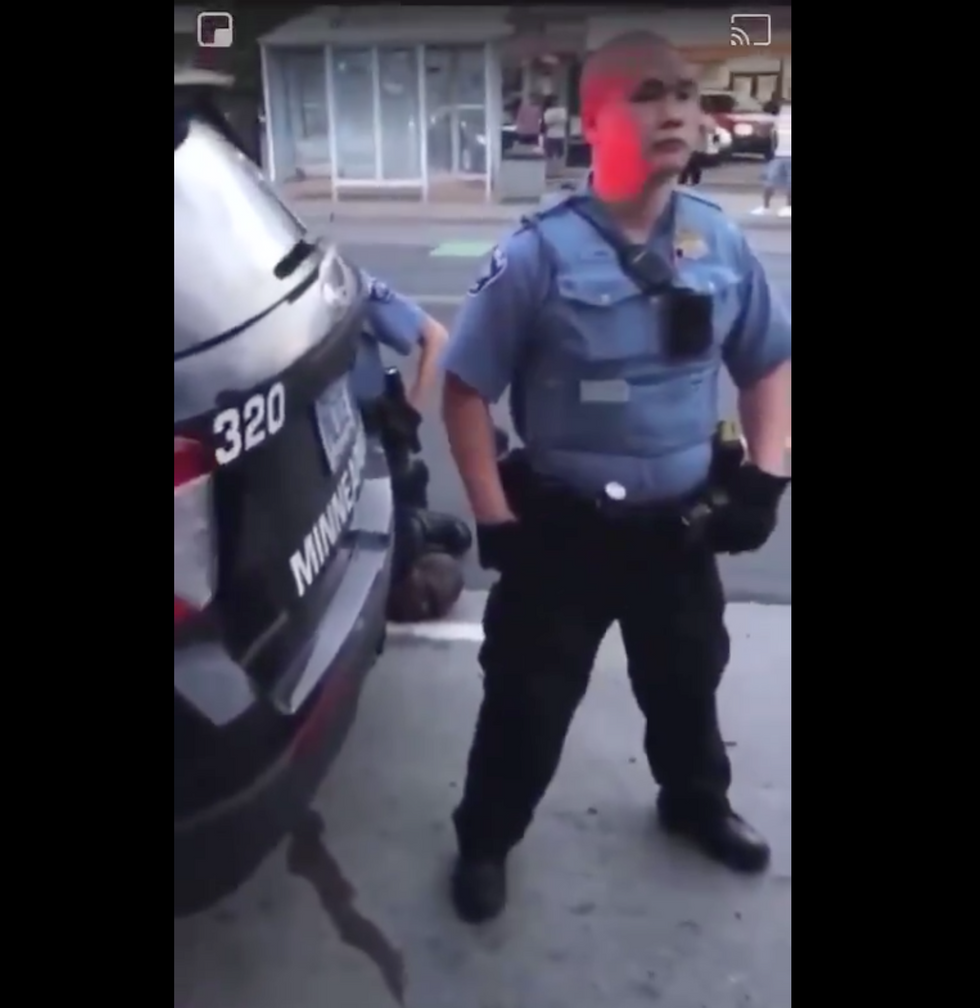 "He's not f****** moving!" one witness shouted as another says, "Get the f*** off him, he isn't moving!" One of the officers responded with, "This is why you don't do drugs, kids."
After around 4 minutes of the officer kneeling on him, George was completely unresponsive.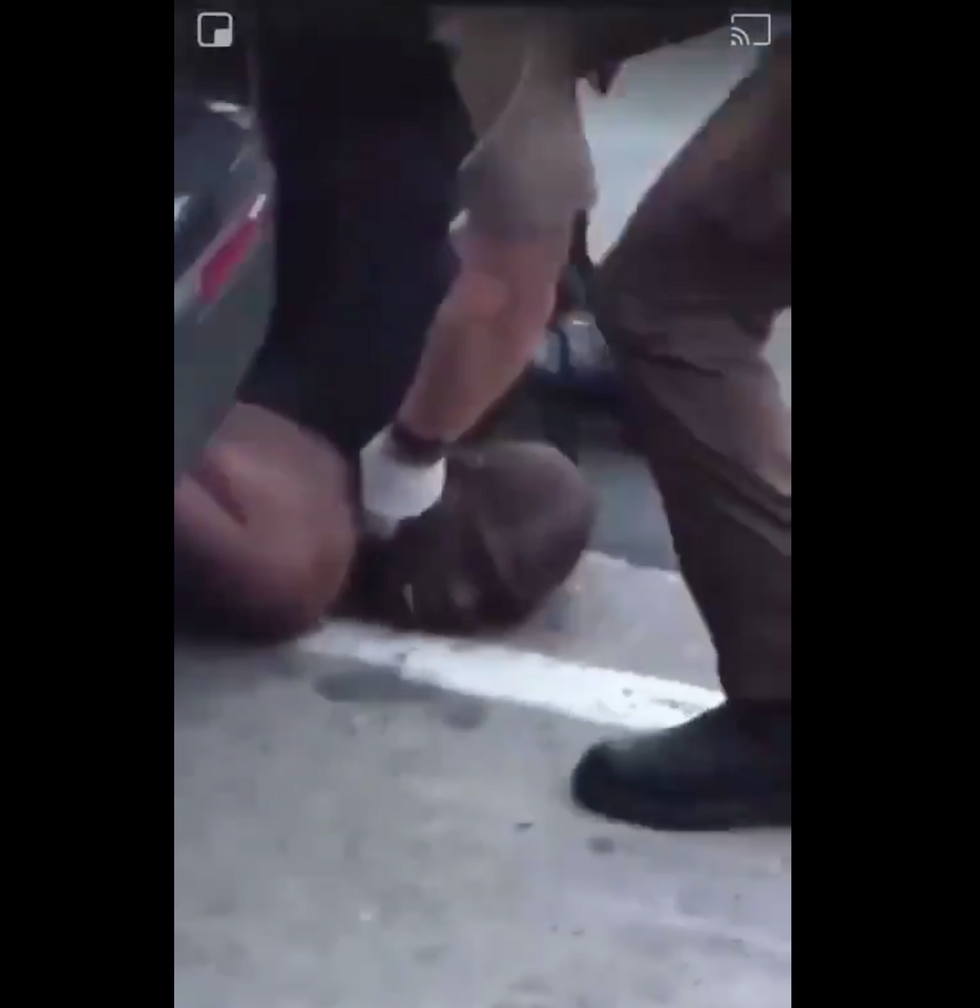 An ambulance arrived, the paramedics checked his pulse and moved his body onto a stretcher - he was later pronounced dead in hospital.
George was only forty-six years old...
this man, #GeorgeFloyd did not deserve to die. #BlackLivesMatter https://t.co/w405ouIk5V

— moon (@moon)1590639498.0
And he
did not
deserve to die.
The police officers involved have shown absolutely no emotion, regret or urgency...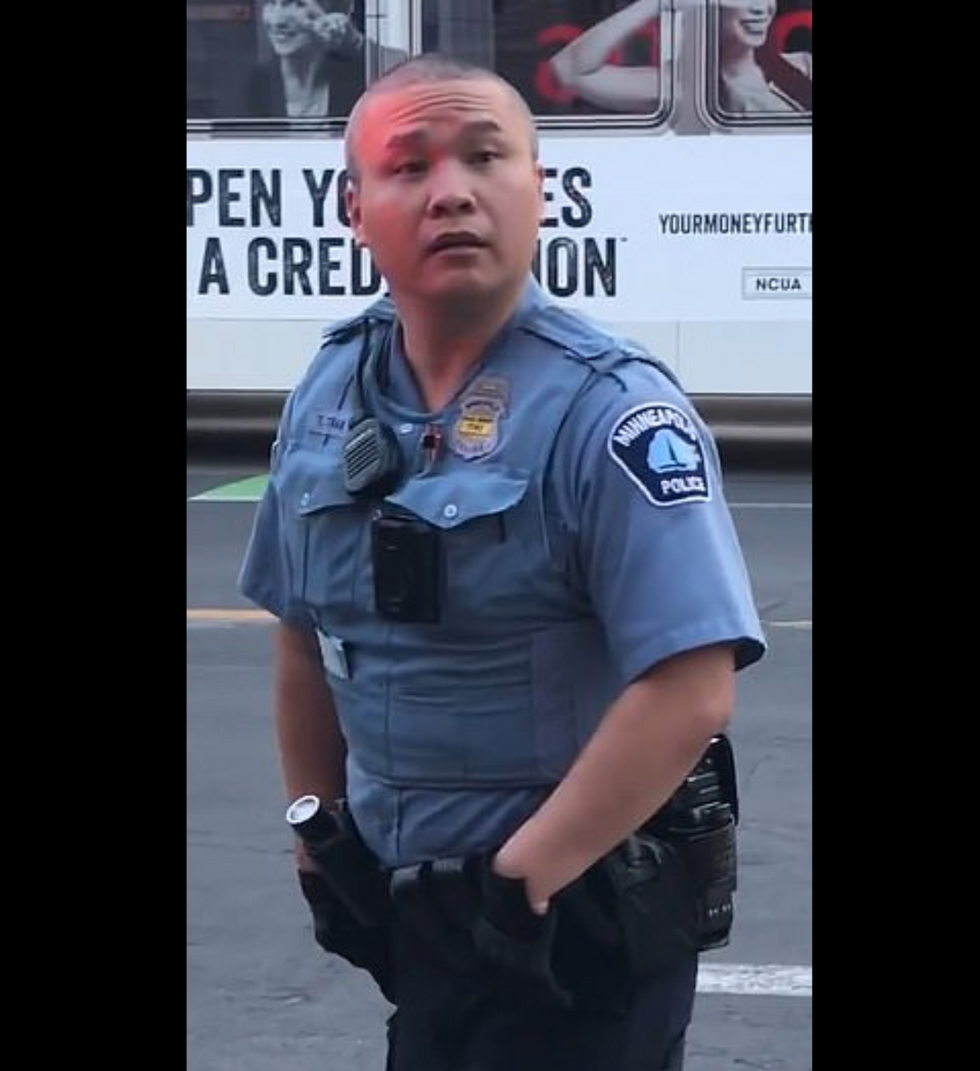 And a huge amount of backlash has hit the headlines.
All 4 officers have now been arrested...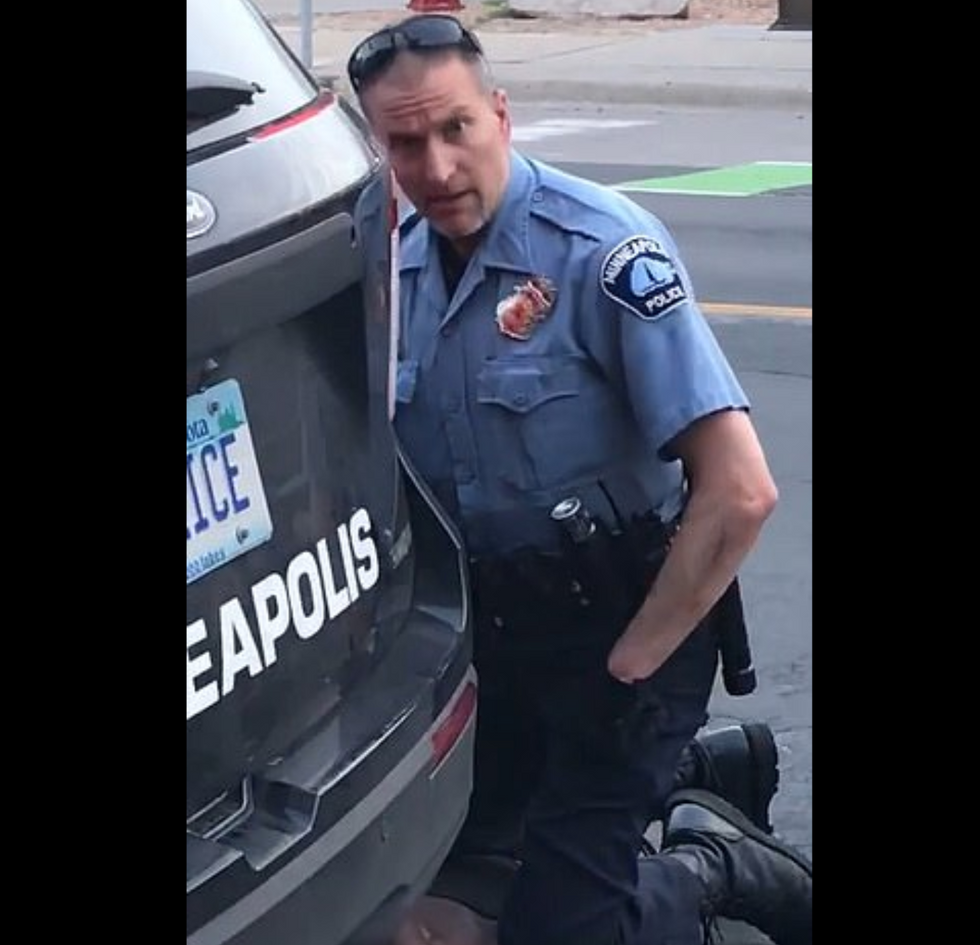 And Derek Chauvin is now facing a second-degree murder charge. But the world is still angry.
The haunting footage of George's death quickly went viral...
SAY HIS NAME. GEORGE FLOYD. HE WAS AN INNOCENT MAN, AND HE WAS MURDERED. HE COULDN'T BREATHE, AND HE BEGGED FOR HIS… https://t.co/7WNH4pzDLY

— 🐌 (@🐌)1590620093.0
And it has left millions of people both heartbroken and disgusted.
People all around the world have been left furious over George's unjustified death.
It's really hard to tweet about this shit bc we have to use our voices but I also don't want to minimize the depth… https://t.co/FbH2y78hm8

— Kiana Ledé (@Kiana Ledé)1590567945.0
But many are feeling completely hopeless due to the fact that this blatant racism is happening more and more in our country.
Protests have been held in George's memory all around the world...
But Minneapolis has been restless for way more than a week now.
But it didn't take long for things to turn violent.
As thousands of people took to the streets in our country, the police force became involved when shops started getting looted and police cars were being attacked.
Police officers in riot gear pelted the crowds with tear gas and rubber bullets...
"Rare Footage" . Protest #Video From #Minneapolis against the killing of #GeorgeFloyd .… https://t.co/k6PH0Bi97p

— The Voice Of Liberty® (@The Voice Of Liberty®)1590581647.0
And when protestors began fighting back, things turned
very
ugly and the mass brawl continued into the night.
The scenes have been truly apocalyptical...
No police in sight https://t.co/baiDgxktNi

— Max Nesterak (@Max Nesterak)1590726777.0
And even though the protest was to demand justice for George and the Black Lives Matter movement, so many people were left fearful for their own lives on the chaotic streets of Minneapolis.
But amongst the chaos...
We remember George Floyd and we remember every other Black life lost to police brutality, racial injustice, and whi… https://t.co/4ZsYtVFsjQ

— Chris Rock (@Chris Rock)1591030818.0
People have been desperate to try and keep George's memory alive.
George's fiancée made a public statement recently...
Courtney Ross was with George for 3 years, and the pair were due to wed. She has remained relatively quiet since his tragic death, but she recently spoke out regarding Chauvin's arrest.
She has described it as a "relief."
"I can't say that it was happiness... But it was like a relief. You know, it was a relief."
She said that it's the "first steps to finding some peace"...
And that his arrest has "knocked some of that pain away."
And, regarding the ongoing riots and violence, Courtney has mentioned that the best way to honor George's memory is "to do so peacefully."
"He loved the city. He came here [from Houston] and stayed here for the people and the opportunities," she told the 
Star Tribune
.
George has repeatedly been described as a "gentle giant"...
And now, one of how old teachers has decided to speak out about her former student.
Waynel Sexton taught George in the 2nd-grade...
And the teacher, who now works at the University of Texas Health Science Center,  recently took to social media to share an essay that he wrote as a young boy about what he wanted to be when he grew up.
George was then called Perry by his parents, teachers, and friends...
And in his essay, he revealed that he wanted to bring justice to the world and aspired to become a Supreme Court judge.
Mrs. Sexton often holds on to many of her students' projects...
"When I grow up, I want to be a Supreme Court judge. When people say, 'Your Honor, he did rob the bank,' I will say, 'Be seated.' And if he doesn't, I will tell the guard to take him out. Then I will beat my hammer on the desk. Then [everybody] will be quiet," he wrote.
Mrs. Sexton shared she felt deep sadness after finding out that the man killed by the police was none other but her shy and quiet student from thirty-eight years ago.
"I felt a really deep down sadness. I think so many of us have had that response. Just devastation and sadness. Just a really deep down sadness," she said. "And my heart breaks for his family. And, you know, how could we have known that the little boy, the little 8-year-old who drew this precious, delightful picture about justice and wanting to be a justice, thirty-eight years later would be... his life would be taken? Sadly, I'm sure this isn't the way that he envisioned being famous or bringing justice."
Mrs. Sexton then fondly spoke of George...
"He was quiet, he didn't talk a lot. He was already that long, lanky little boy. We did a lot of singing and dancing in our classroom, and he enjoyed all of that. He enjoyed his friends. And he was a good boy. He was a delight to have in the classroom."
You can watch Mrs. Sexton's full interview here...
Rest in Peace, George.