George Floyd's brother, Terrence Floyd, has spoken out about his brother's death and has called for an end to the protests.
Let's recap this tragic story...
It all happened on Monday...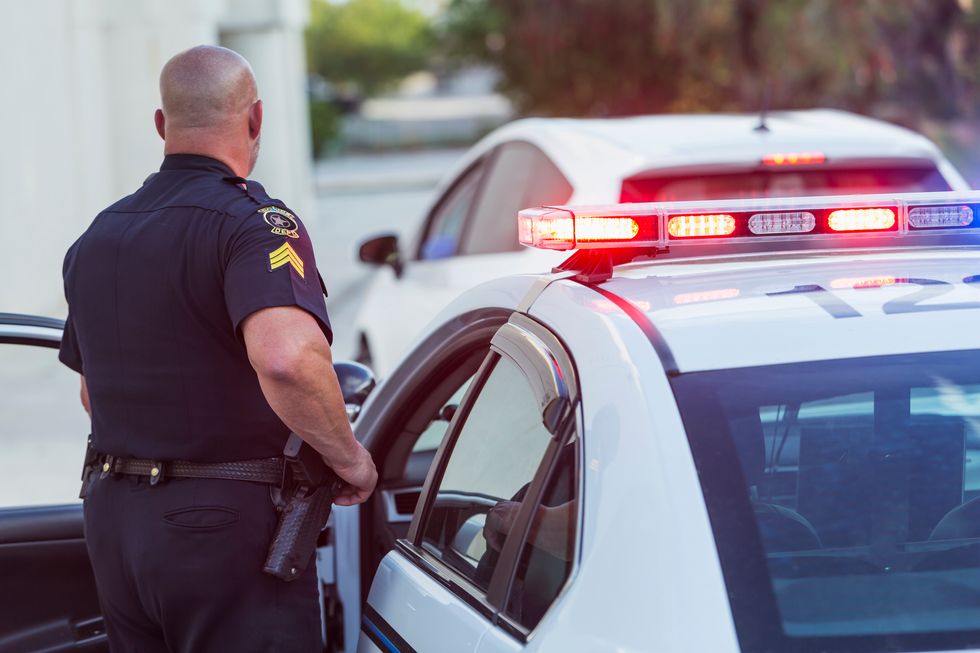 Passers-by in Minneapolis witnessed and filmed 2 police officers arresting George Floyd for a suspected forgery.
Police found George matching a suspect's description in his car.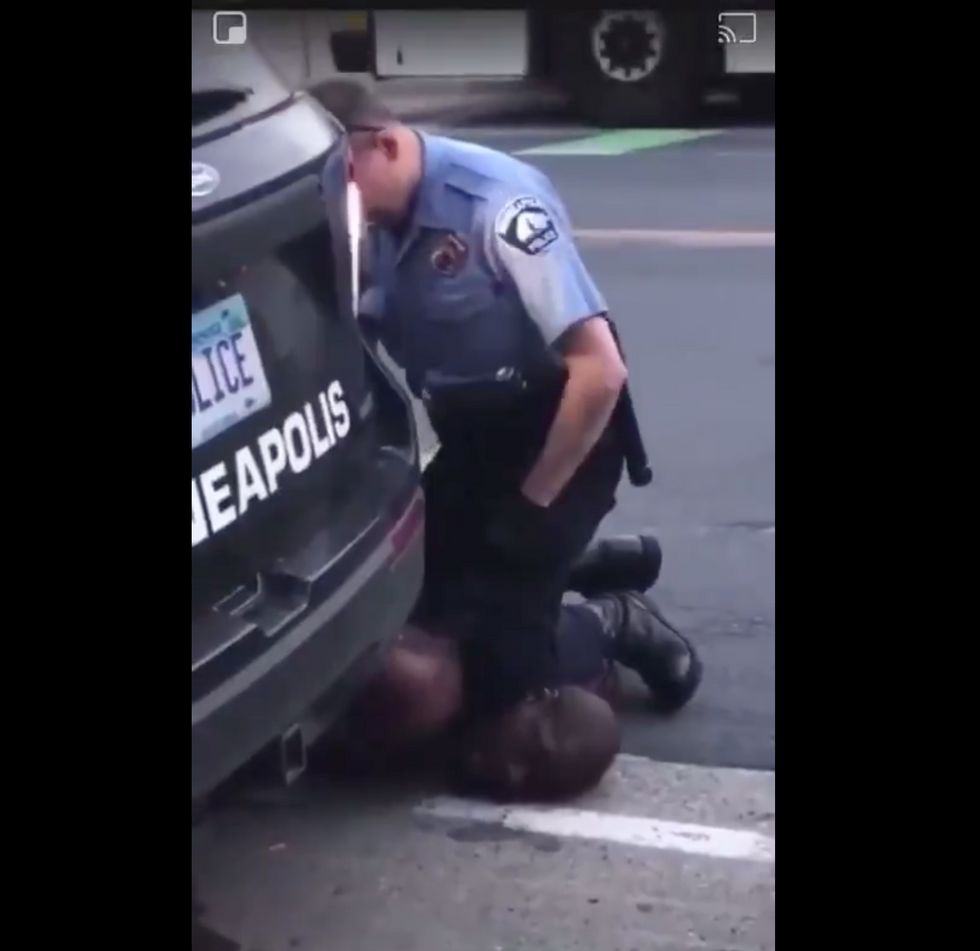 Even though he didn't resist arrest, one of the officers got him on the ground and pinned him there by pressing their knee into his neck.
This position was clearly very painful for him...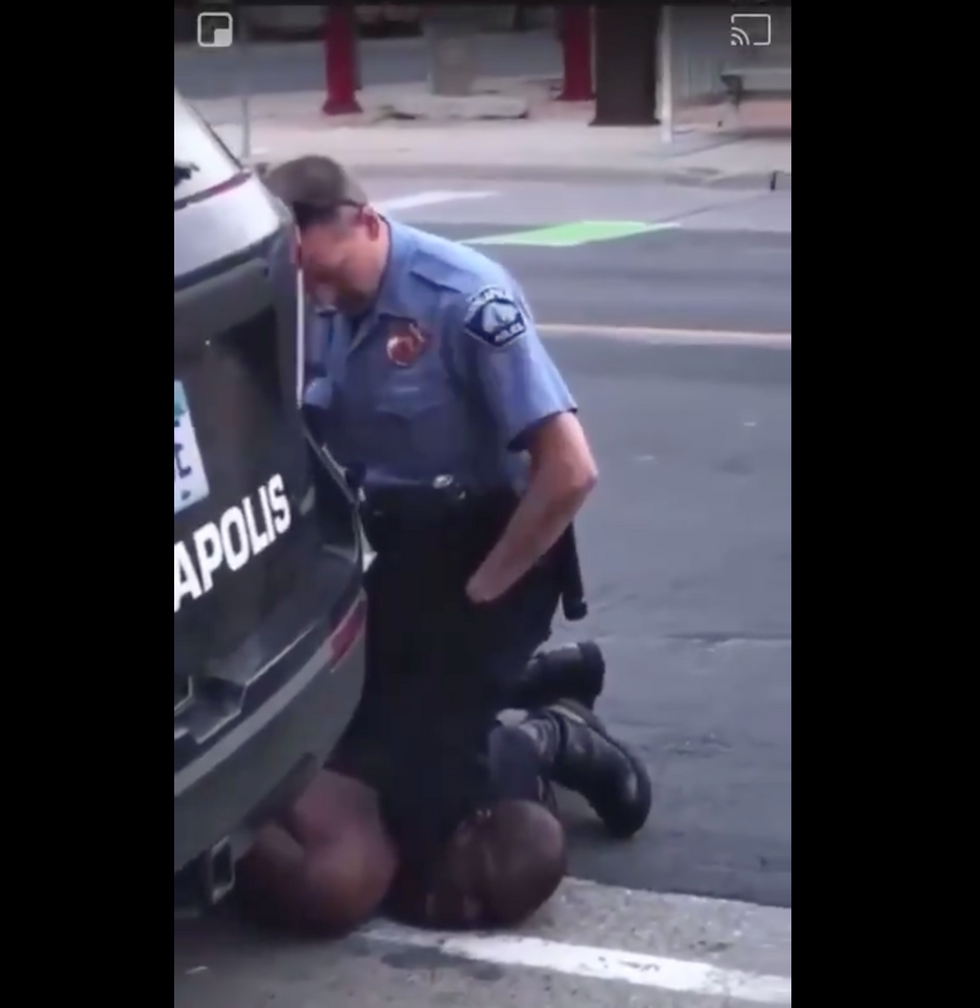 "Please, please, I can't breathe," George can be heard begging in harrowing footage as the officers remain standing. "My stomach hurts. My neck hurts. Everything hurts," he moans as passers-by begin to gather and repeatedly tell the officer to stop leaning on him.
Multiple witnesses are arguing with the officers when he starts to lose consciousness...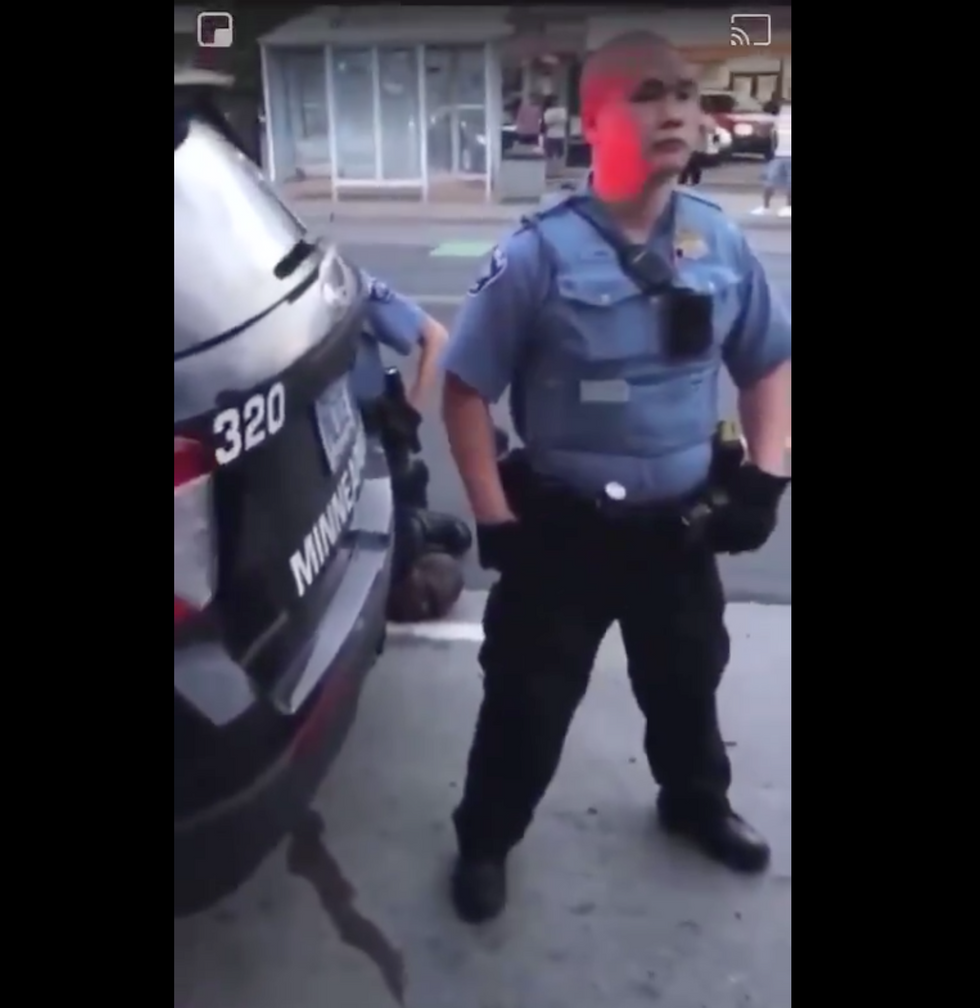 "He's not f****** moving!" one witness shouts as another says, "Get the f*** off him, he isn't moving!" One of the officers responds with, "This is why you don't do drugs, kids."
After around 4 minutes of the officer kneeling on him, George is completely unresponsive.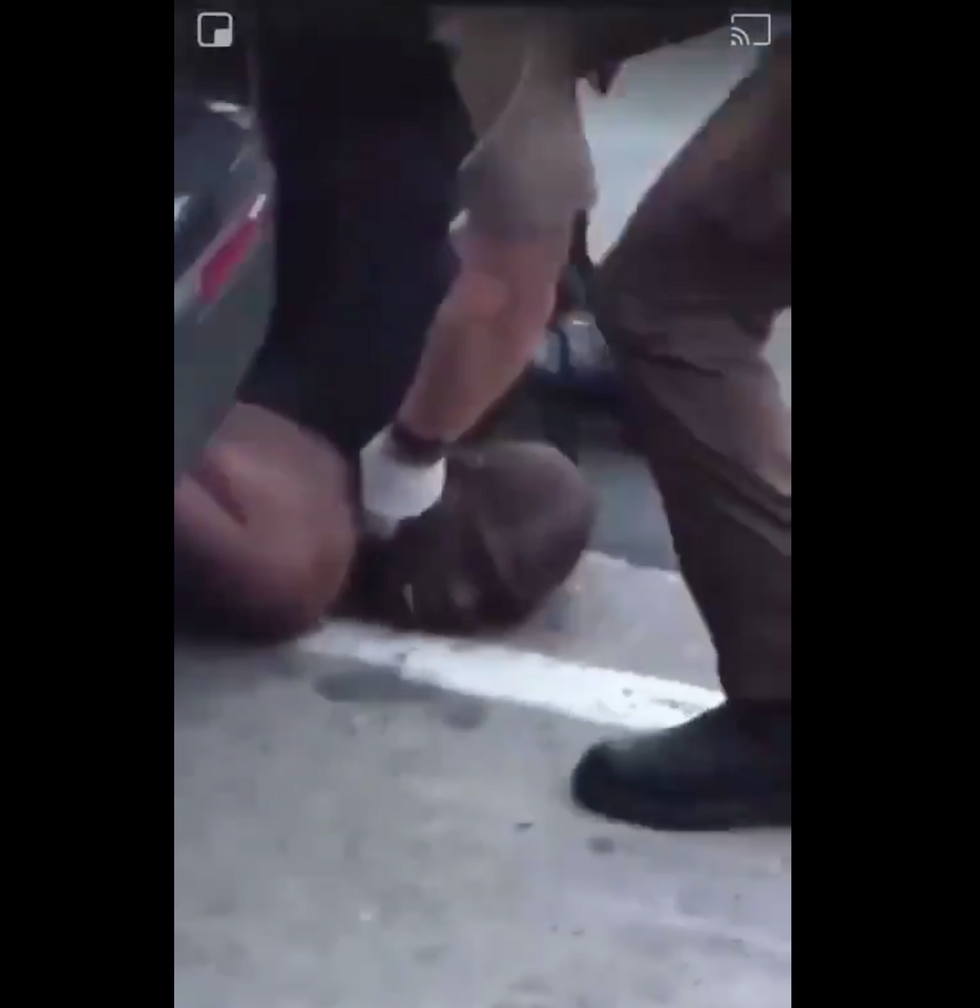 An ambulance arrives, the paramedics check his pulse and move his body onto a stretcher - he was later pronounced dead in the hospital.
George was only forty-six-years-old...
this man, #GeorgeFloyd did not deserve to die. #BlackLivesMatter https://t.co/w405ouIk5V

— moon (@moon)1590639498.0
And he
did not
deserve to die.
The police officers involved have shown absolutely no emotion, regret, or urgency...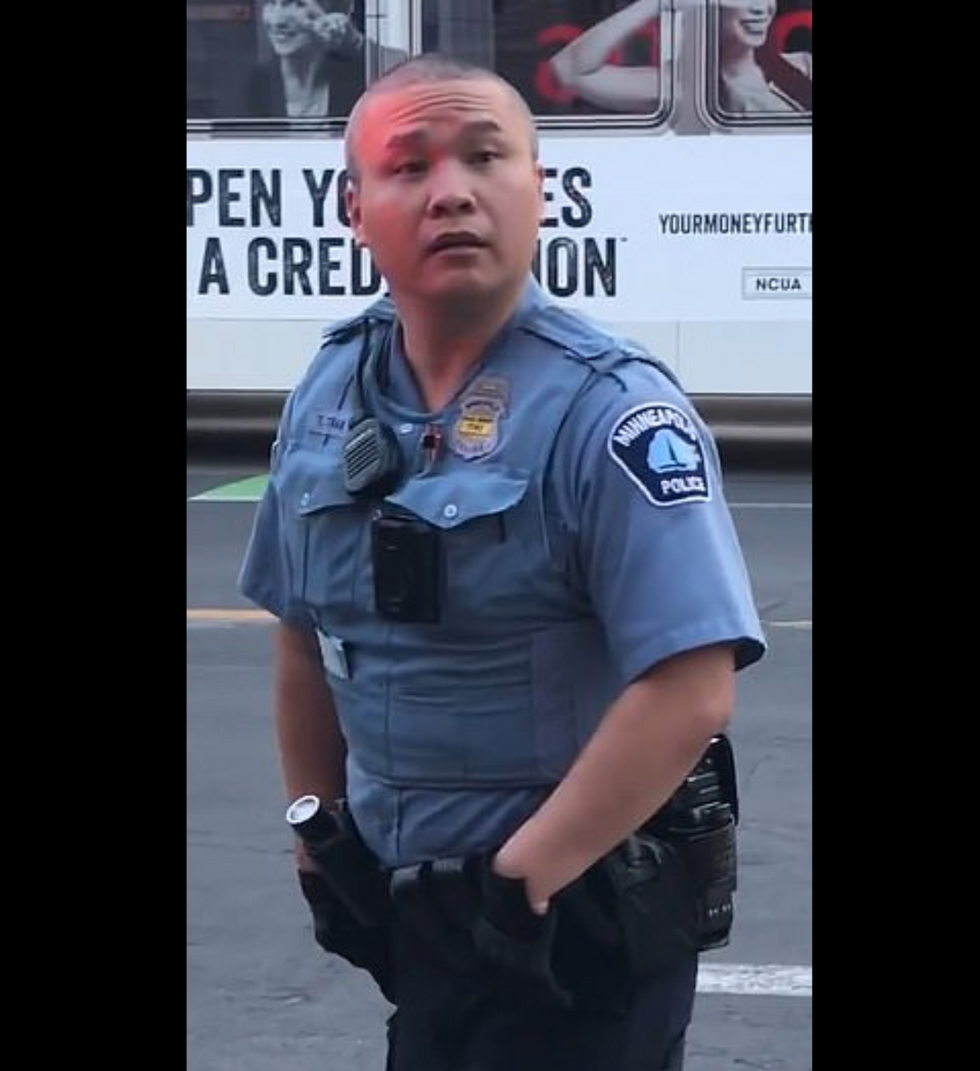 And a huge amount of backlash has hit the headlines.
Four of the officers involved have now been fired.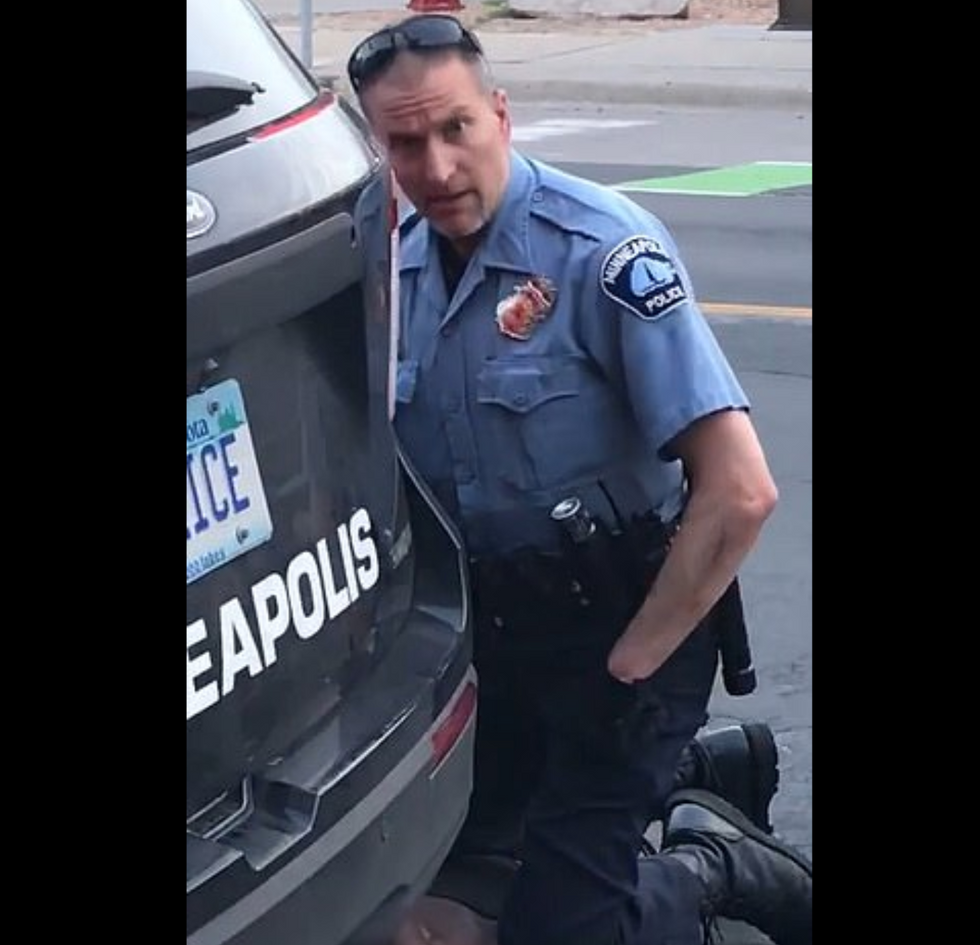 And the officer who kneeled on George, whose name is Derek Chauvin, has been arrested for 3rd-degree murder.
But this hasn't stopped the haunting footage of George's death circulating online...
SAY HIS NAME. GEORGE FLOYD. HE WAS AN INNOCENT MAN, AND HE WAS MURDERED. HE COULDN'T BREATHE, AND HE BEGGED FOR HIS… https://t.co/7WNH4pzDLY

— 🐌 (@🐌)1590620093.0
And it has left millions of people both heartbroken and disgusted.
People all around the world have been left furious over George's unjustified death.
It's really hard to tweet about this shit bc we have to use our voices but I also don't want to minimize the depth… https://t.co/FbH2y78hm8

— Kiana Ledé (@Kiana Ledé)1590567945.0
But many are feeling completely hopeless due to the fact that this blatant racism is happening more and more in our country.
When will this violence stop?
And when will our country do something to put an end to police brutality against black people?
Protests have been held in George's memory all around the country...
Including in Washington, Chicago, New York City, and even in the United Kingdom.
But it's safe to say that the protests have been the most imminent in Minneapolis...
This is the protest that took place yesterday in Minneapolis over the murder of George Floyd. The last photo shows… https://t.co/TXav6Wldmk

— 🦇 (@🦇)1590593877.0
Which is where George was killed.
The protests started on Wednesday last week...
Thousands upon thousands of protesters took to the streets on Wednesday to express their hurt and their anger at the injustice.
But things very quickly turned violent.
As thousands of people took to the streets, the police force became involved when shops started getting looted and police cars were being attacked.
Police officers in riot gear pelted the crowds with tear gas and rubber bullets...
"Rare Footage" . Protest #Video From #Minneapolis against the killing of #GeorgeFloyd .… https://t.co/k6PH0Bi97p

— The Voice Of Liberty® (@The Voice Of Liberty®)1590581647.0
And when protestors began fighting back, things turned
very
ugly and the mass brawl continued into the night.
But things were far from over...
A Minneapolis Police Station was
set on fire
to mark the third evening of rioting. Thankfully, the station had been evacuated beforehand so nobody was seriously hurt.
The scenes have been truly apocalyptical...
No police in sight https://t.co/baiDgxktNi

— Max Nesterak (@Max Nesterak)1590726777.0
And even though the protest was to demand justice for George, so many people were left fearful for their own lives in the chaotic streets of Minneapolis.
Nearly a week on, things aren't calming down...
In protest at the death of George Floyd, asphyxiated by a white policeman, the streets of Minneapolis (USA) look li… https://t.co/awLpHvuHTK

— Ratchanok Wandee (@Ratchanok Wandee)1590714280.0
And the police have been behaving in a manner more brutal and extreme than ever before to get protestors off the streets - which only pours more fuel on the flames.
Many police officers aren't holding back...
Here's my leg today. This is from a non-lethal projectile, fired by Minneapolis police while I covered protests of… https://t.co/zMpRtwMg1b

— Andy Mannix (@Andy Mannix)1590614745.0
And they've been attacking
anybody
who stands in their way.
So many people have now been severely injured in the protests...
Some images from the #GeorgeFloyd protests in #downtownsandiego today. There were medics helping injured protesters… https://t.co/lRSB5d3fEn

— Andrew Chesser (@Andrew Chesser)1590987127.0
And it turns out that George Floyd's family is completely heartbroken by all of this violence.
George's brother, Terrence Floyd, spoke to Good Morning America today.
He was clearly overcome with emotion when he spoke of his brother and how he was a "motivator" who "always saw the bright side of things."
Terrence traveled from his home in Brooklyn to visit the site in Minneapolis where his brother was killed.
He was asked about his thoughts on the violent protests, to which he said: "I do feel like it's overshadowing what's going on. Like I said he [Floyd] was about peace. He was about unity. But the things that are transpiring now... they may call it unity but it's destructive unity."
"That's not what my brother was about."
"It's OK to be angry, but channel your anger to do something positive or make a change another way because we've been down this road already," Terrence then said.
This violence isn't what George would have wanted.
"The anger, damaging your hometown is not the way he'd want," he added.
It is truly heartbreaking to see the pain that Terrence and the rest of his family are enduring right now...
EXCLUSIVE: George Floyd's brother Terrence says he feels like violent protests are "overshadowing what is going on… https://t.co/iR0hegioQ3

— Good Morning America (@Good Morning America)1591012399.0
And it is important to hear and 
listen to
 his words. Rest in Peace, Floyd. We send our deepest condolences to Terrence and his family during this unimaginable time.