What comes to mind when you think of Christmas? Santa Claus? Presents? Owls hiding in Christmas trees?
Okay, it's probably not that last one... So this story may come as a little shock for you because a Georgia family discovered the little bird hiding in their tree.
Keep scrolling to find out how the family tackled this...
Perfecting the Christmas tree can be a stressful task.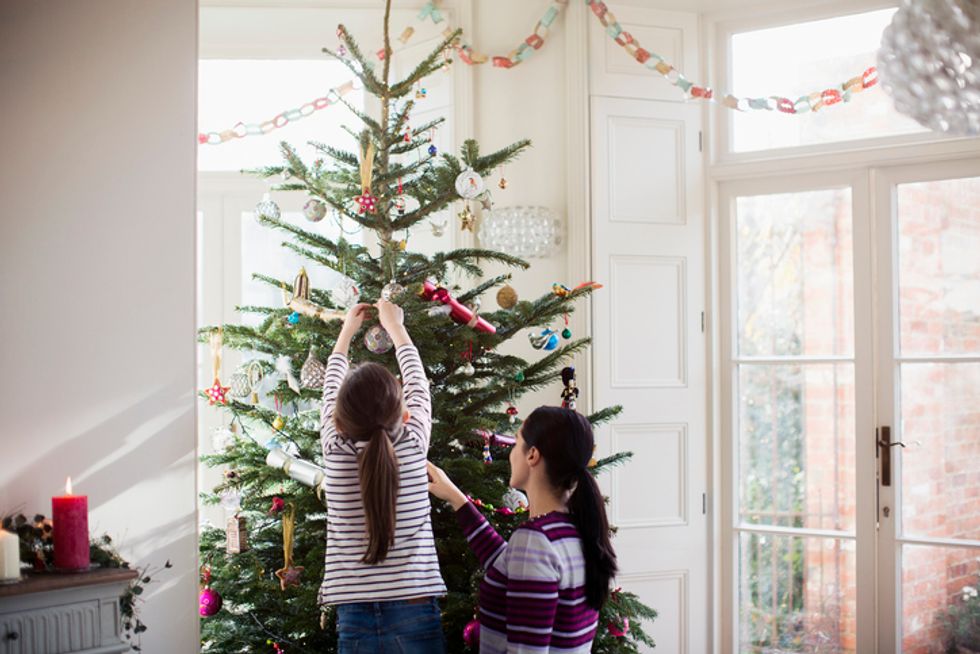 via: Getty
'Tis the season of giving, and the time for family and friends... Oh, and the time of the unspoken competition of the most impressive Christmas tree.
No one likes to admit it...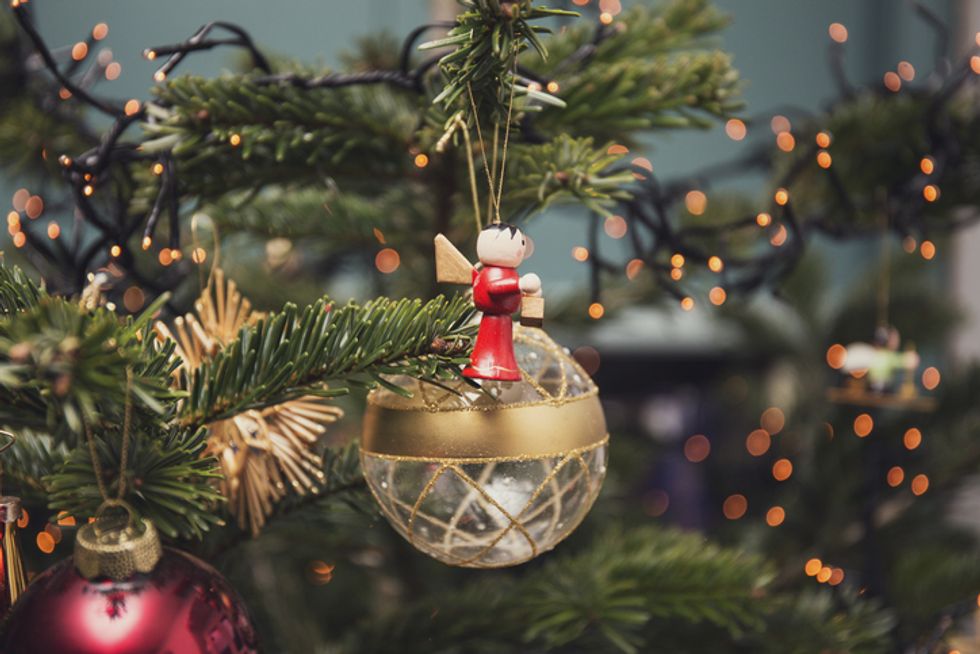 via: Getty
But we
all
want to have the best-decorated tree.
So many of us pull out all the stops to get the perfect tree...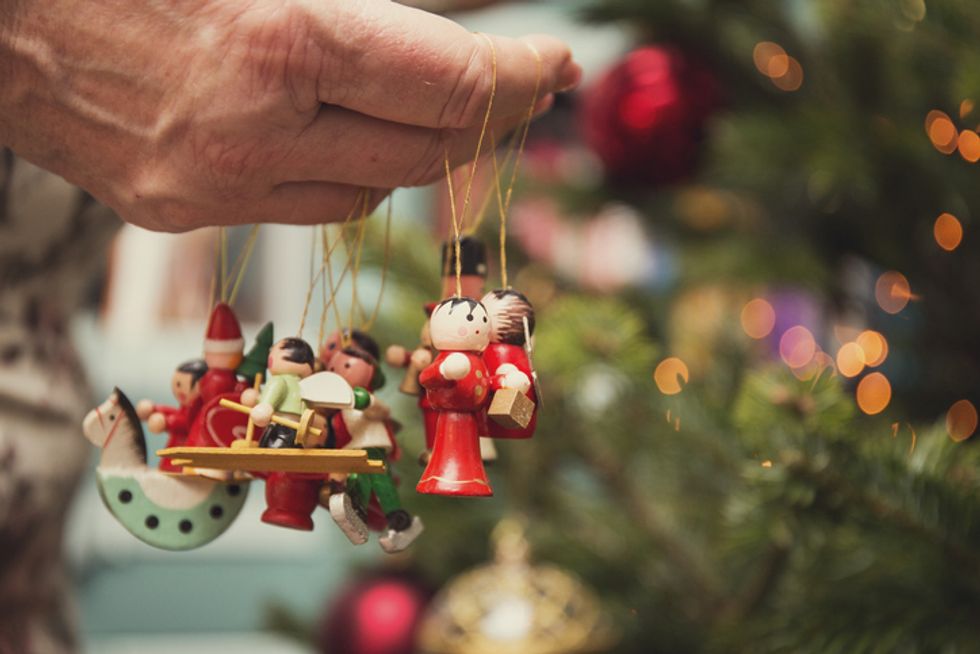 via: Getty
Fancy and over-priced baubles, sparkling fairy lights,
tons
of tinsel... You name it, we've desperately put it on the tree.
It's all worth it to assemble the perfect tree...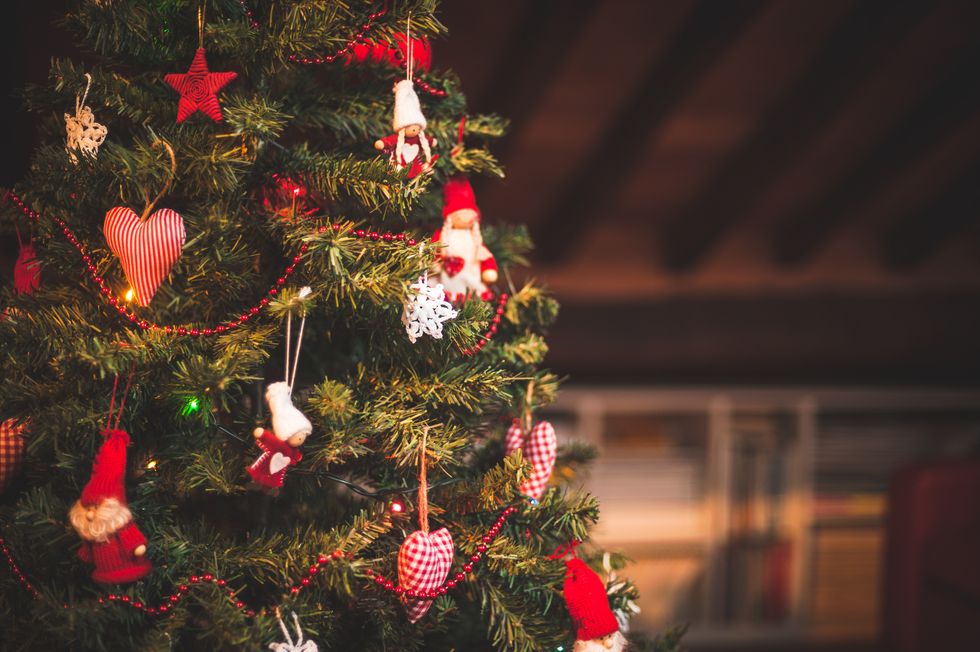 via: Shutterstock
That is until, of course, our pesky pets get their paws on it.
Pets and Christmas trees don't exactly go hand in hand...
It's common knowledge that pets take a lot of pleasure in destroying our beautiful trees, and it's not ideal... at all.
Cats are easily the biggest culprits...
There's just something about the Christmas tree that they just hate and they simply cannot resist attempting to destroy them.
But what about owls?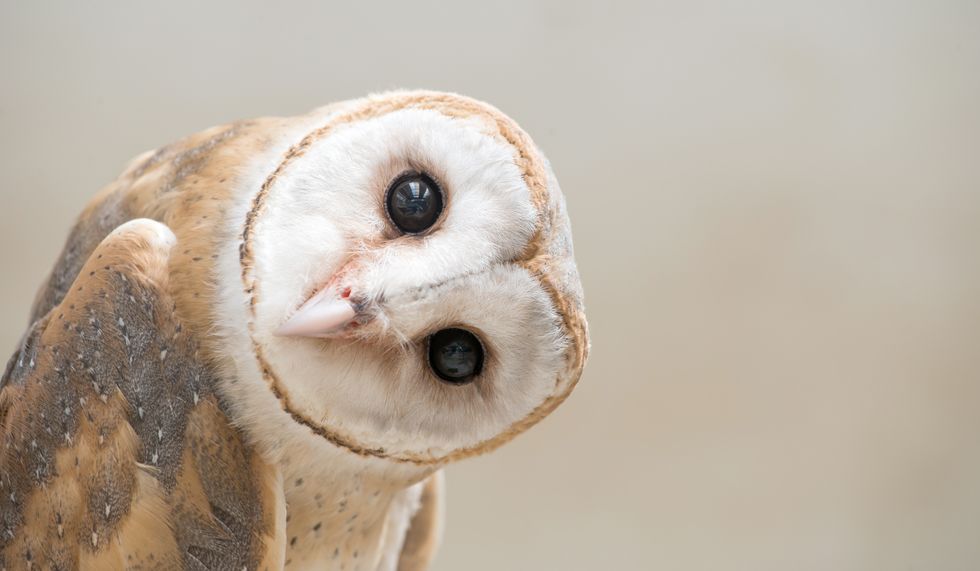 via: Shutterstock
Owls aren't the most common of pets, and it's highly unlikely that an owl will ever encounter a Christmas tree...
until now.
A family from Georgia happily assembled their Christmas tree a few weeks ago...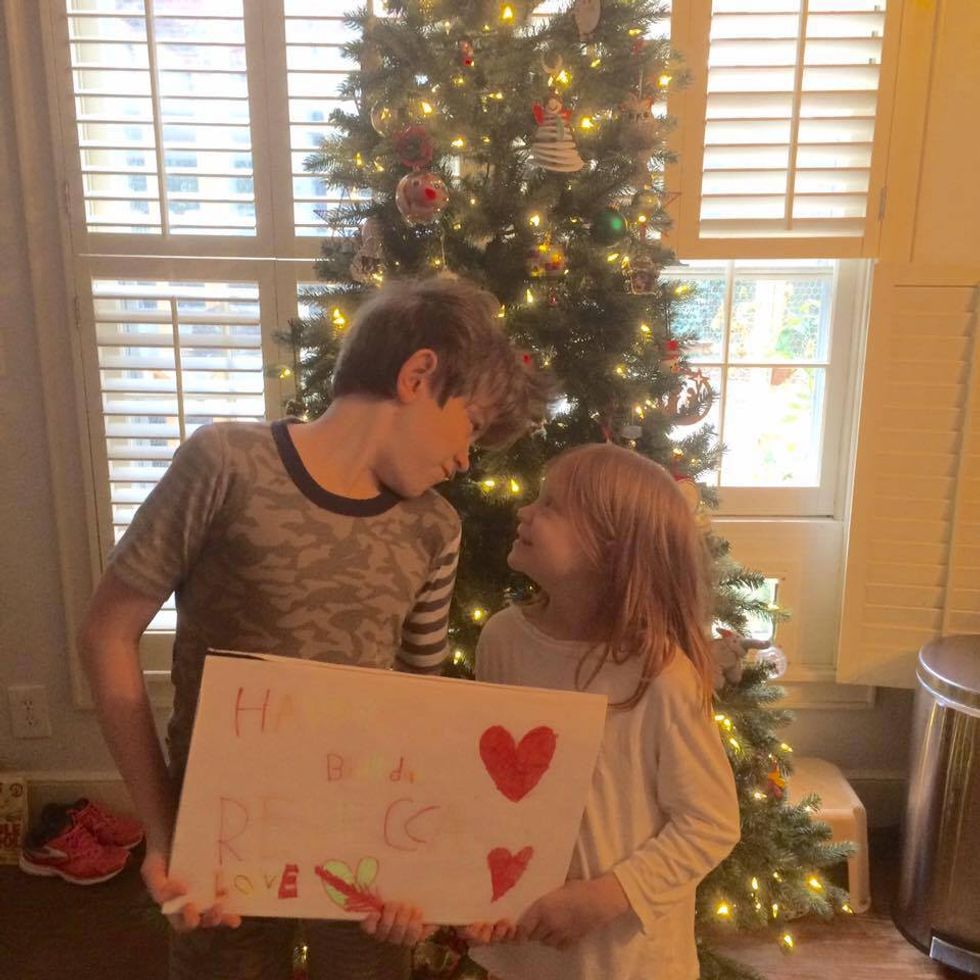 via: Facebook
And it's safe to say that they did a
pretty good job.
A family event...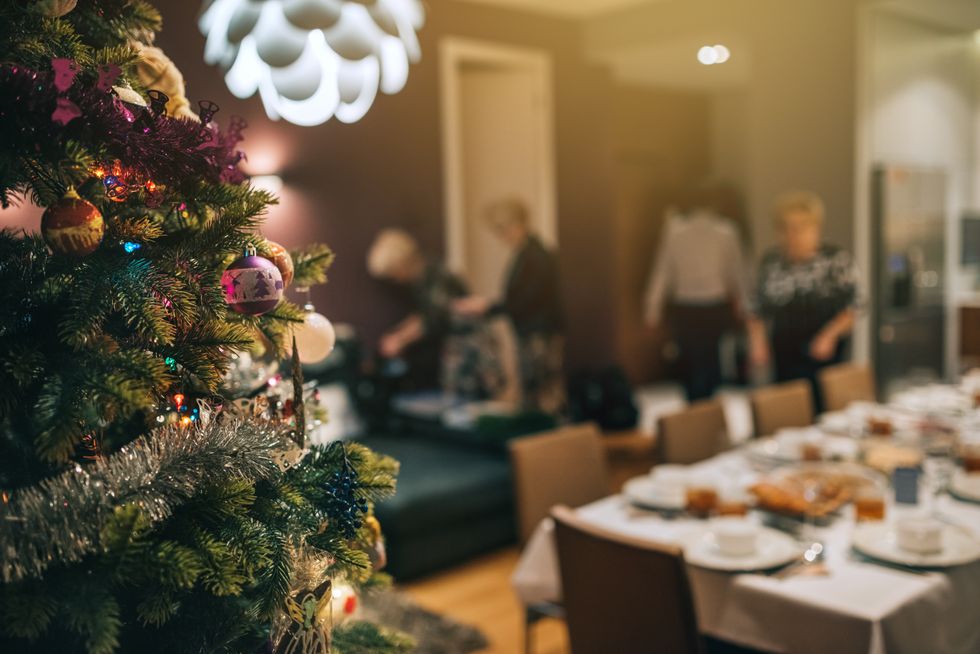 via: Shutterstock
Katie McBride Newman and her 2 children, India and Jack, put the tree up together and everything was going very smoothly.
The family was having dinner when they made a remarkable discovery...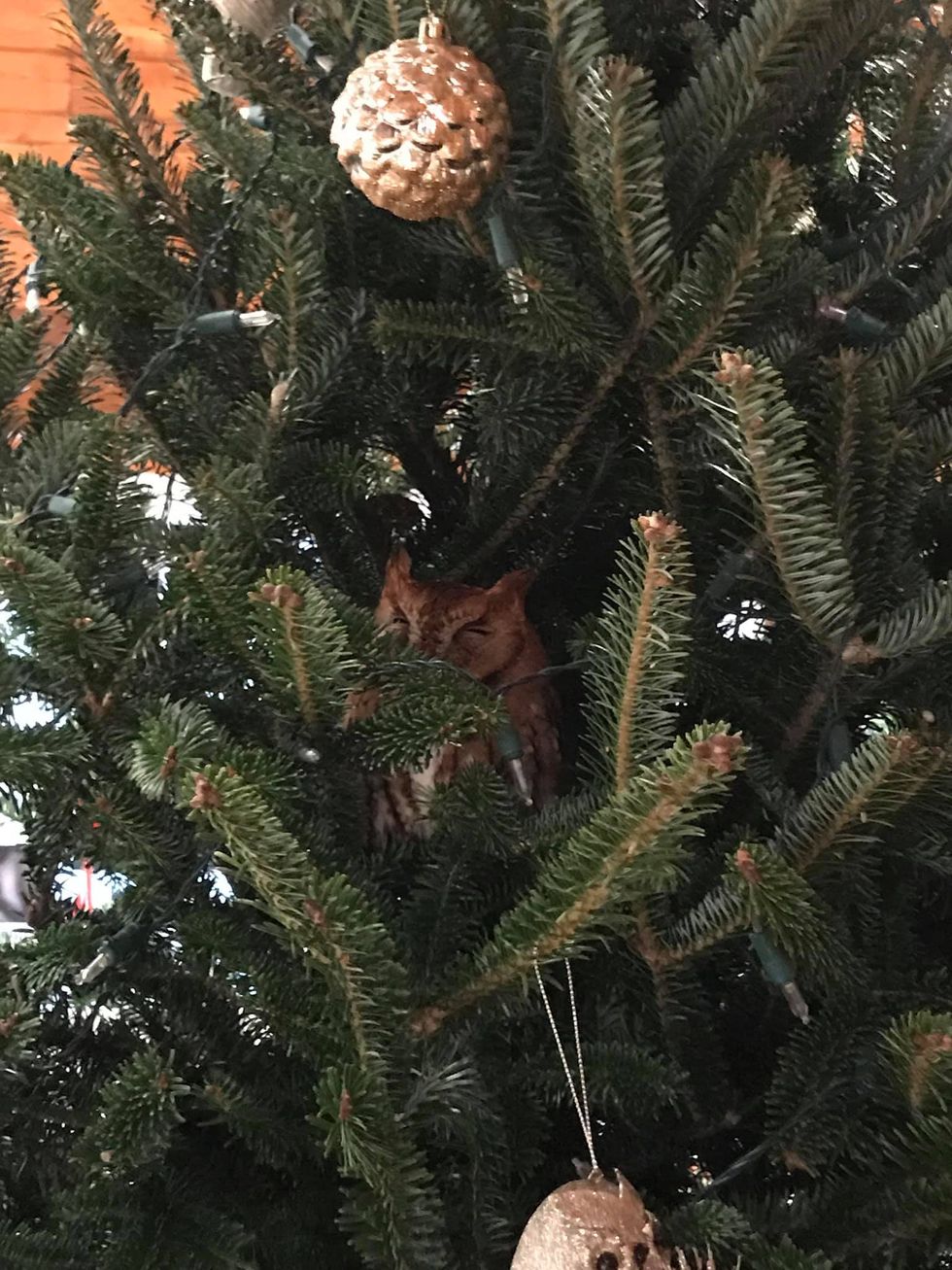 via: Facebook
There was
a little owl
nesting in their Christmas tree.
It was India who spotted the little bird...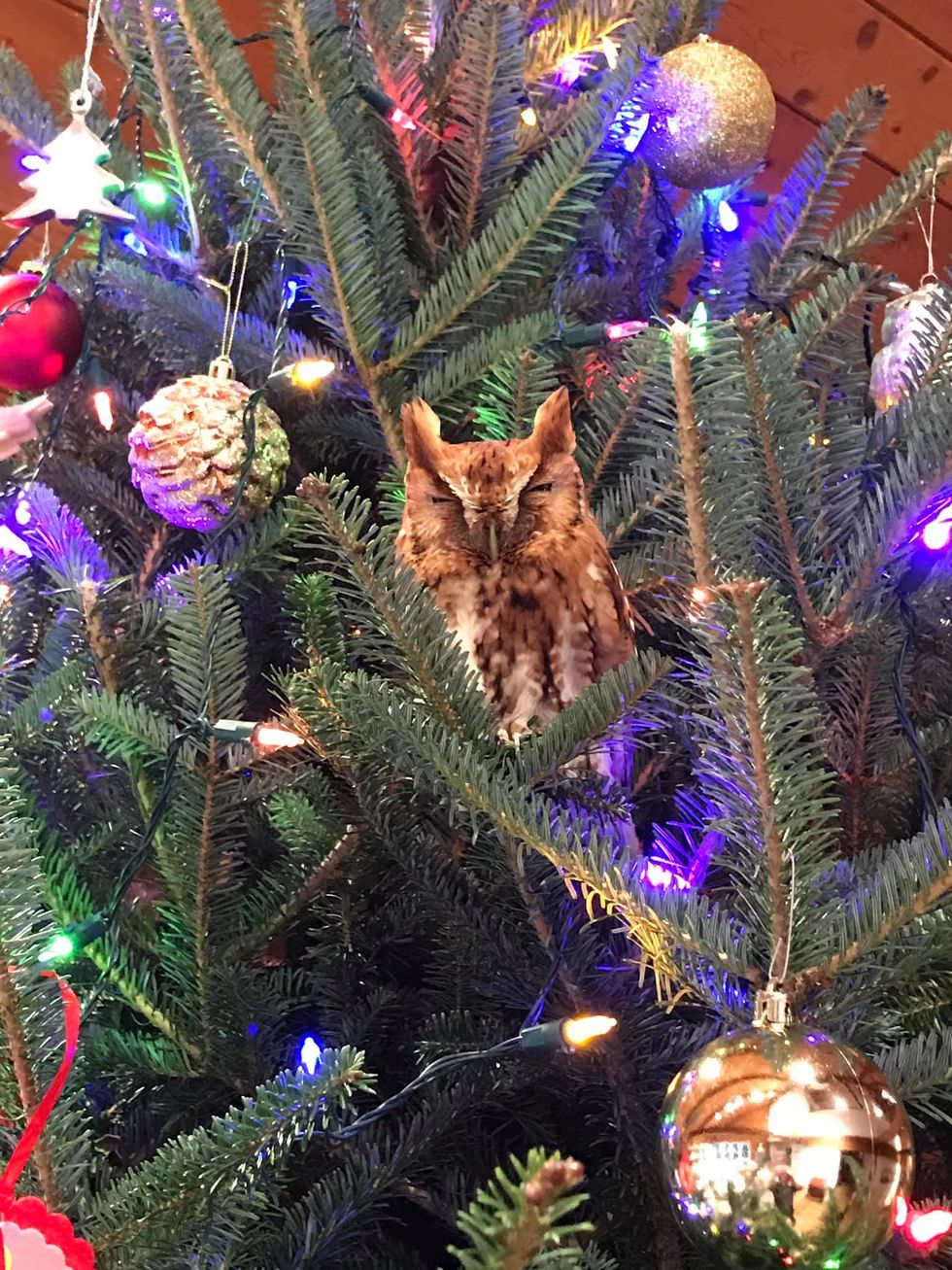 via: Facebook
"She comes very dramatically into the dining room and goes, 'Mama, that ornament scared me,'" Newman told
CNN.
"Then she bursts into tears."
There were already around a dozen owl ornaments on the tree...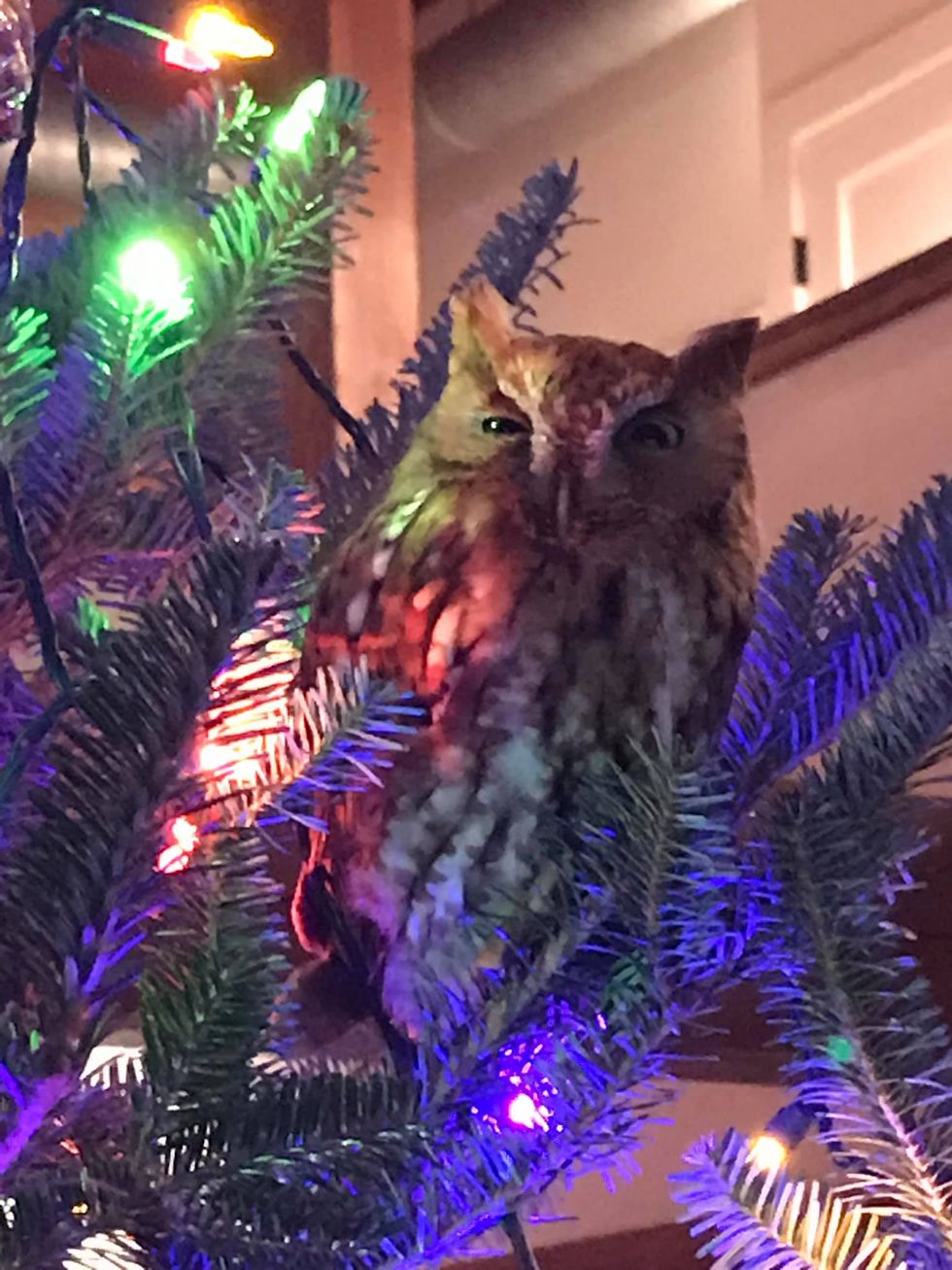 via: Facebook
So the little bird blended in quite well. Newman initially thought her daughter had just mistaken one of the ornaments, but when "the ornament" turned its head, she knew this was the real deal.
Newman sought professional advice...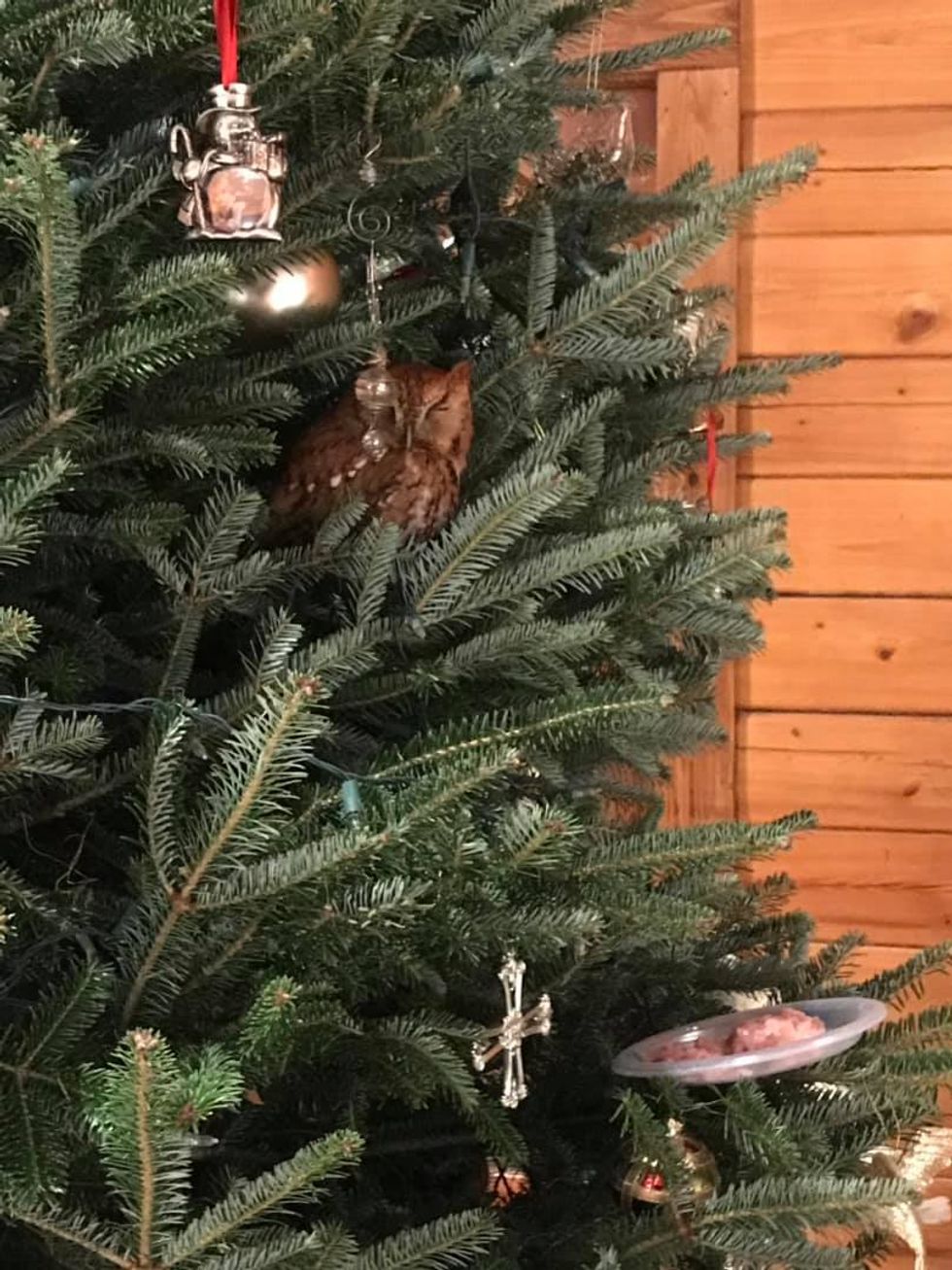 via: Facebook
Writing in a post on Facebook, she said, "A kind and lovely Wildlife Tech from Chattahoochee nature center has advised us on how to contain the owl in a crate and what substance we can give him." "She is going to come all the way to Newnan tomorrow morning to evaluate him."
The following day, an expert came and captured the bird.
via: Shutterstock
They identified it as an Eastern Screech Owl, and a spokesman for the nature center Jon Copsey told CNN the species of owl are common in Georgia, and it was more than likely that the bird was already nesting in the tree when the family bought it.
The experts confirmed that the bird was healthy enough to be released back into the wild...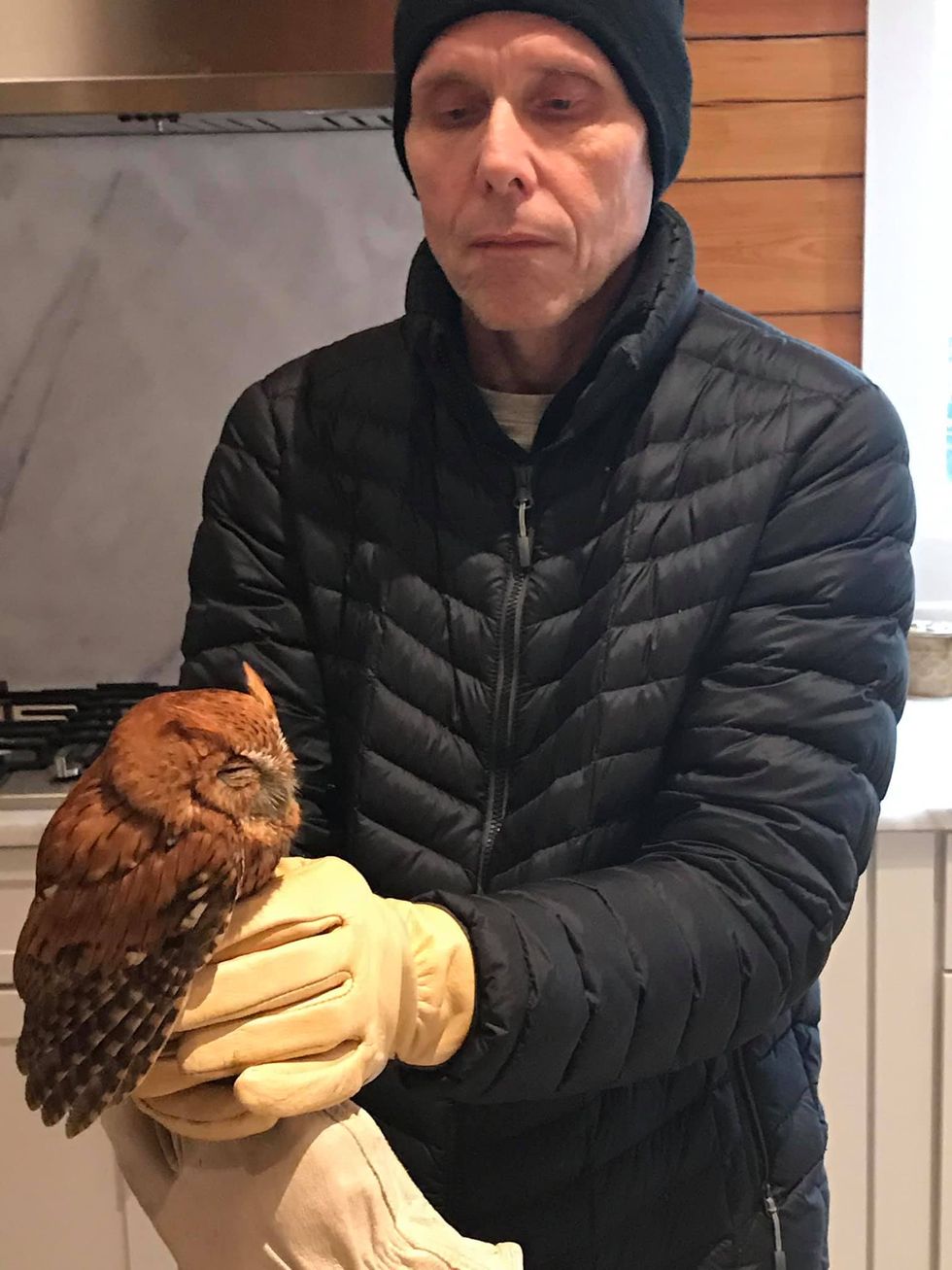 via: Facebook
They left the family with specific instructions as to how to return the bird back into the wild. The family was instructed to leave the bird in a dark room and release it at night.
The family left the open crate outside on Saturday at dusk and by 9:30 p.m. that night, the owl was gone.
But despite this, Newman told CNN that she's convinced she can still hear the owl hooting at night. It wasn't one of the best Christmas presents ever, but it certainly was the most memorable! To learn about the man who transformed his Christmas tree into a living, breathing Godzilla, keep scrolling...