Gigi Hadid is no stranger to causing a stir online. But her latest media storm is of the surprisingly positive variety. The supermodel is reportedly expecting her first child with One Direction singer Zayn Malik.
Unless you've been living under a rock, you'll know that Gigi Hadid is pretty famous.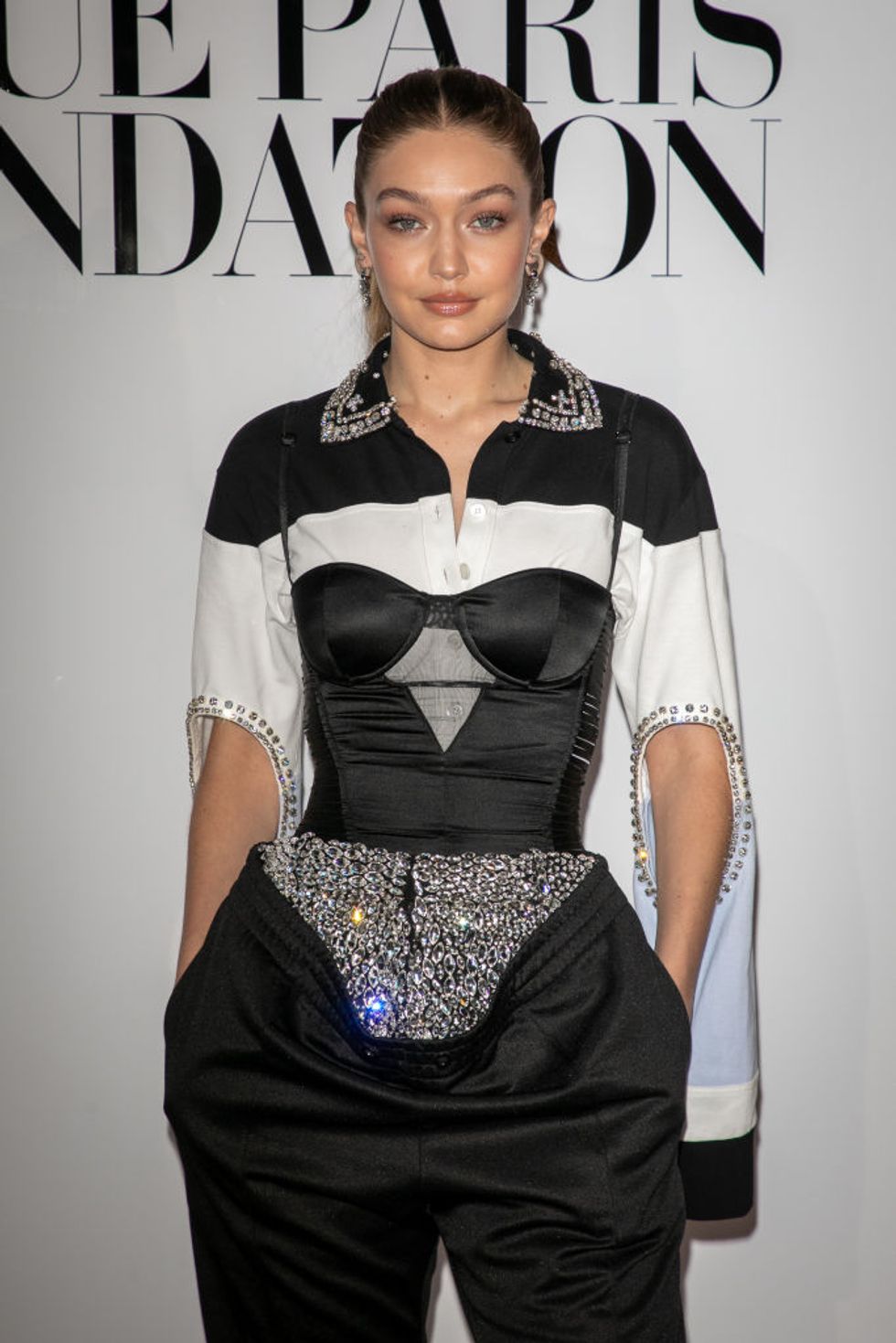 Whether you know her as a big name in the modeling world, as the daughter of
The Real Housewives of Beverly Hills
star, Yolanda Hadid, or as Kendall Jenner's bestie, there's no denying that the twenty-four-year-old is
everywhere
right now.
She is most famous for being a regular Victoria's Secret model.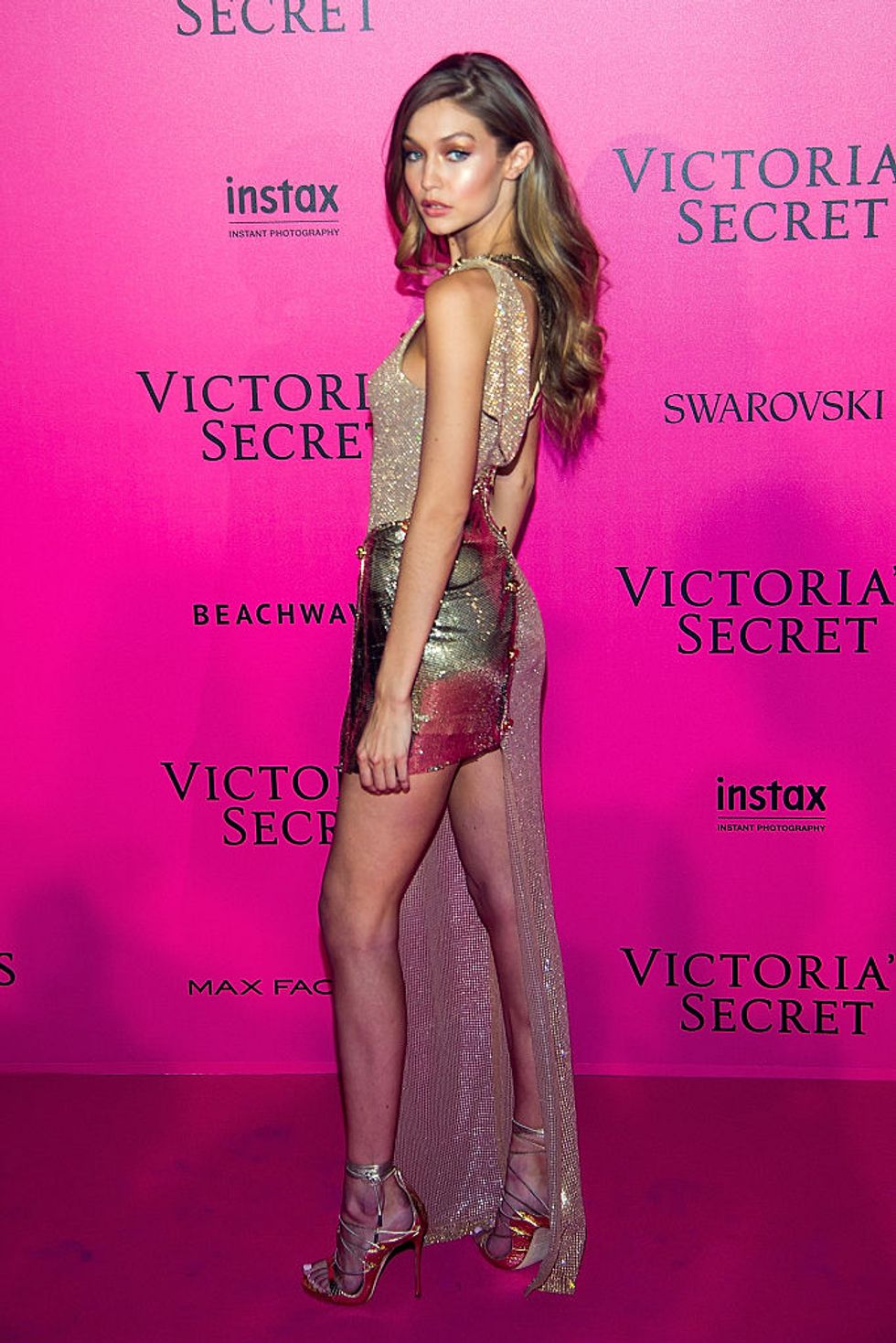 The star made her VS runway debut in 2015 and has since become a
staple
of the lingerie brand's modeling lineup.
She has gone on to dominate the industry.
The star had an early start to modeling.
this family.
But, despite her undeniable success, the supermodel is no stranger to controversy.
Last year, she found herself at the centre of a cultural appropriation scandal.
The star, who is half Dutch, half Palestinian, appeared on the cover of Vogue Italia, although the splash, shot by Steven Klein, didn't go down too well with fans, who accused Vogue and Gigi of blackface.
The shoot features Gigi and fellow model, Justin Martin, looking heavily bronzed.
so
heavily tanned that it bordered on
blackface
. "Their natural skin tone is whiter than white so tell me why they appear so dark on the cover?" 
wrote
 one Twitter user.
Following the backlash, Gigi issued an apology (that was basically just an explanation)...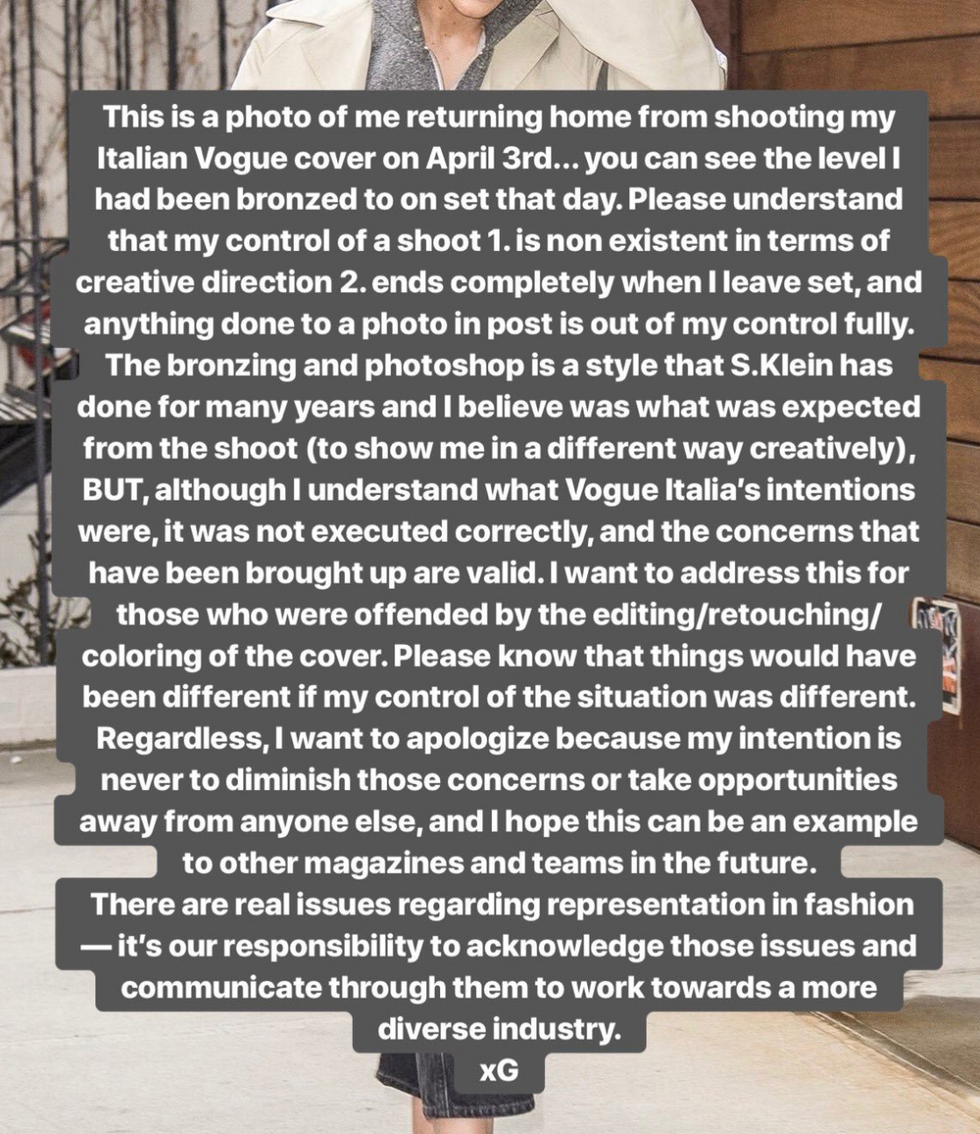 She clapped back by saying that she doesn't have control over the makeup that she's styled in, nor does she have any involvement in the creative direction of the shoot. But, the star did go on to write that she recognizes that the campaign was executed in the wrong way and that people were valid by raising the issue.
Unfortunately, this wasn't the star's only brush with bad press.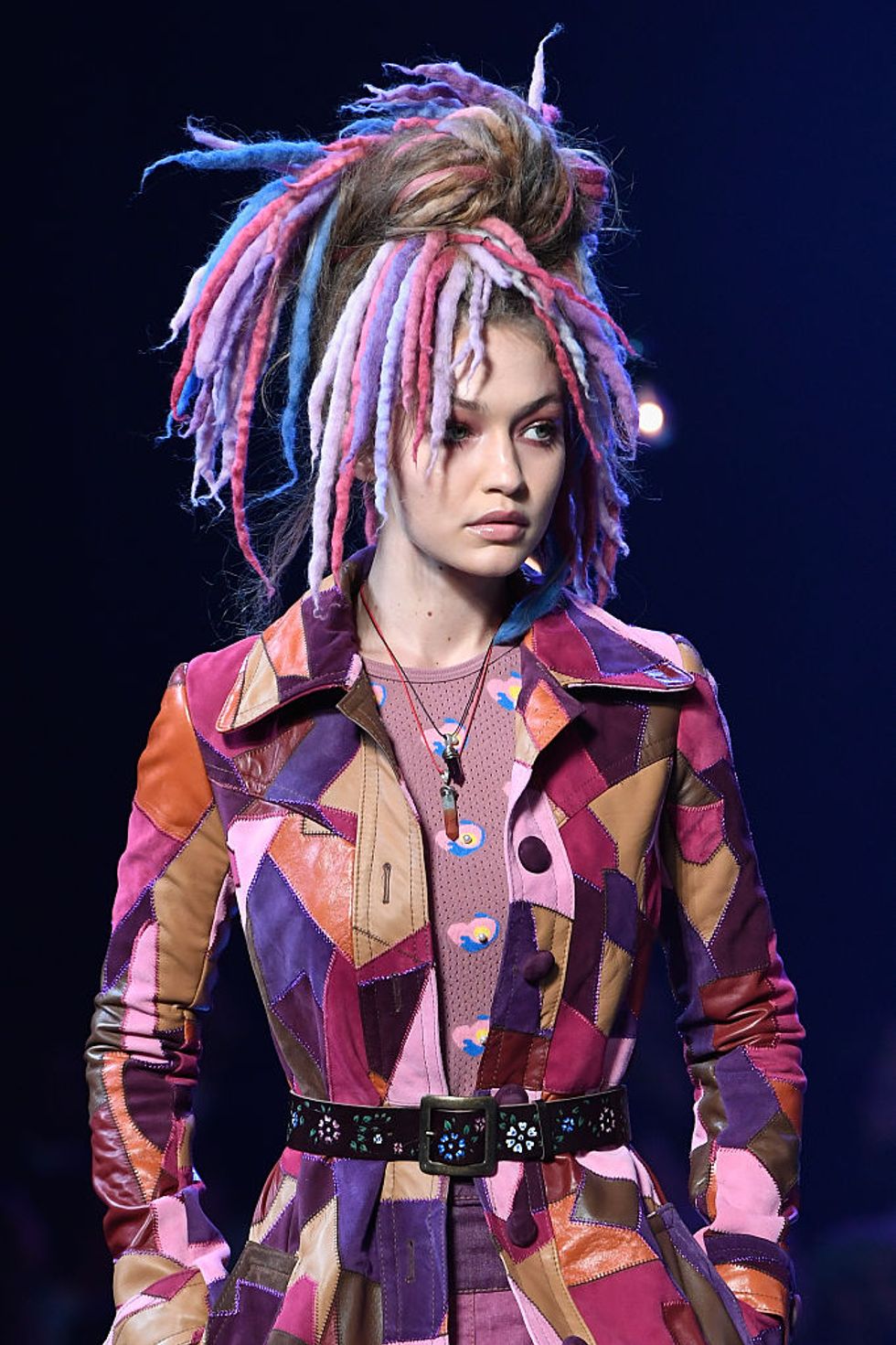 She also came under fire for being styled in dreadlocks at a Marc Jacobs runway show.
The questionable show saw a whole host of models, including Gigi, sister, Bella, and bestie, Kendall Jenner, donning pastel-colored dreadlocks.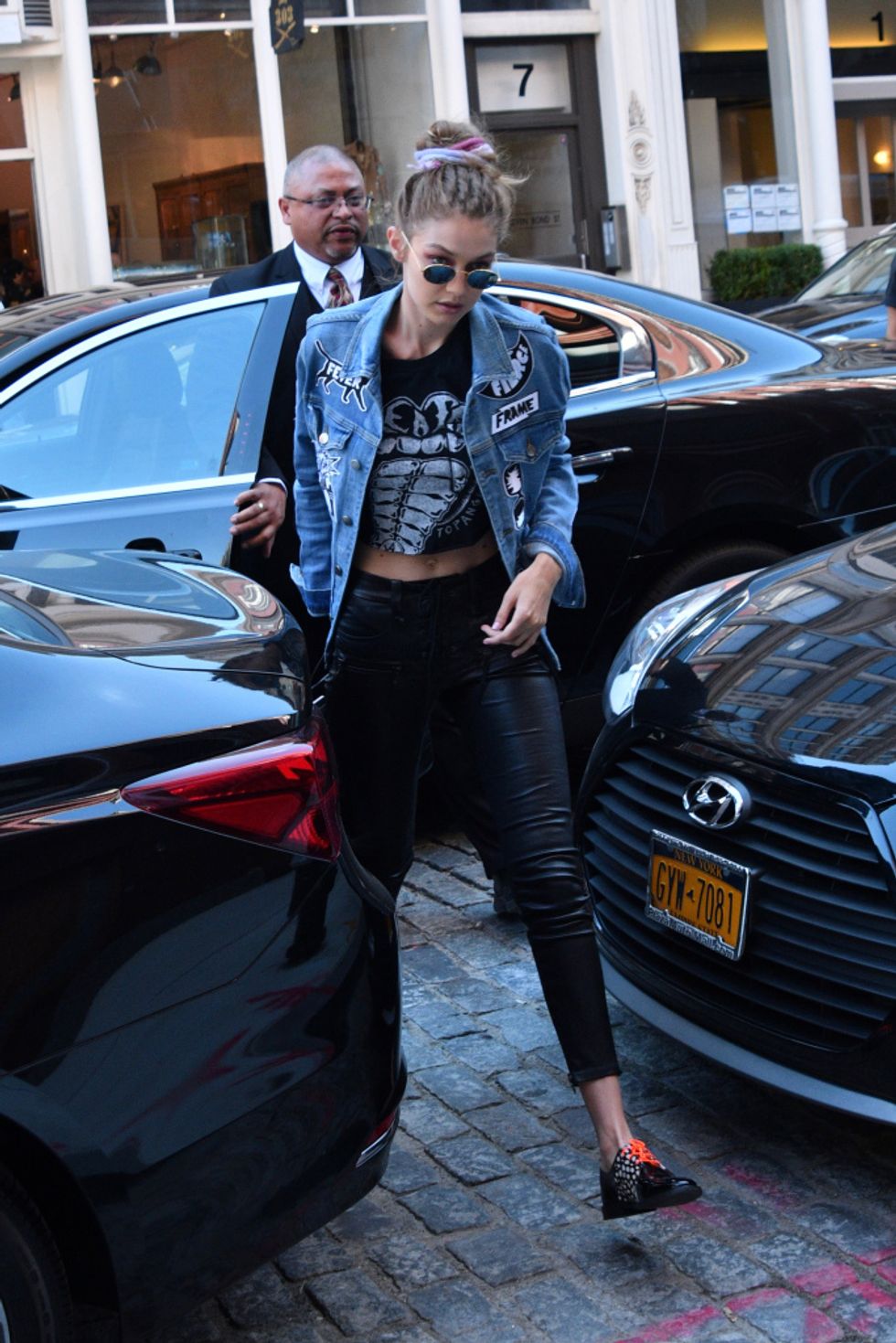 People accused Marc Jacobs of cultural appropriation for not crediting African American culture for inspiring the look, but the Hadid sisters added more fuel to the fire when they were spotted continually sporting the wool dreadlocks,
despite
all of the backlash. Gigi even kept them in for a date with her then-boyfriend, Zayn Malik, which
really
annoyed people.
Marc Jacobs later issued a statement about the controversial show.
But Gigi then landed herself in the middle of controversy once again while on a luxury getaway in Greece.
The supermodel was regularly posting snaps to her Instagram showcasing her jealousy-inducing getaway.
robbed.
According to TMZ, it was an inside job.
publication
, when the siblings returned to their crib one-night last week, all of their stuff was scattered throughout the pad, with whoever broke in getting away with all their valuables. They reportedly called the police but felt like the authorities didn't make it a priority, and, staff having access to the house, suspect an inside job. The scary incident understandably prompted the siblings to cut the trip short.
So, after her terrifying ordeal, to warn off other potential vacationers, the model posted this to Instagram:
wrote
 in the caption. "PS(A). Don't let insta fool u. Got robbed. Never going back lol. Wouldn't recommend. Spend your money elsewhere."
Now, we can't blame her for being annoyed by her experience.
But people aren't too pleased about the fact that she's attacked the entire island for her misfortune.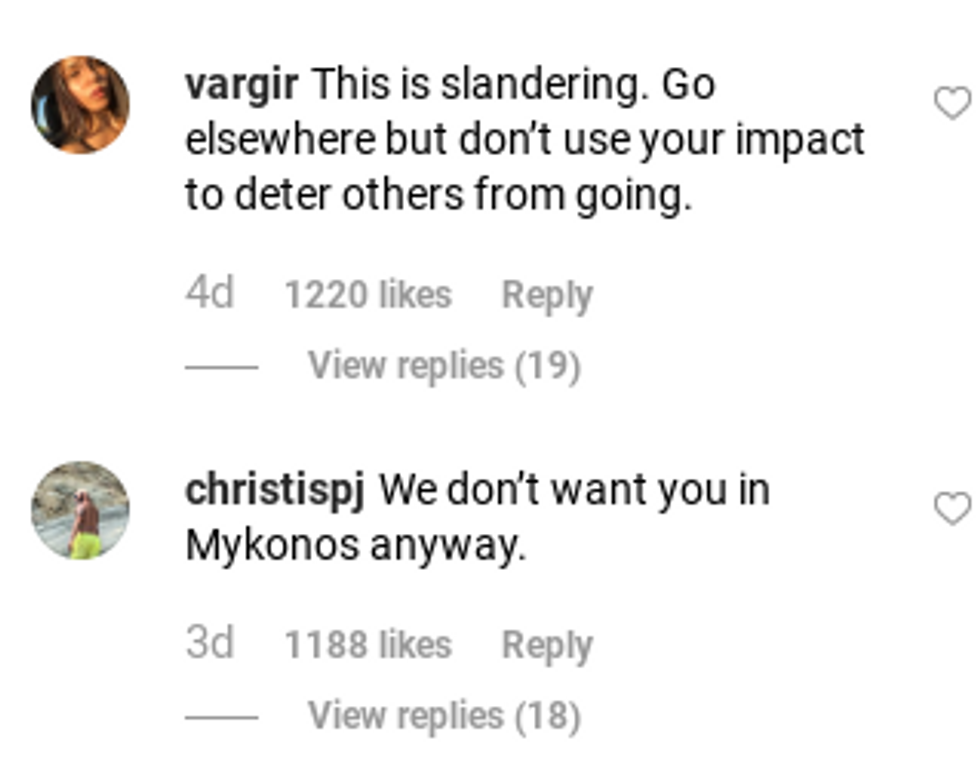 While many fans offered their support to the model, many people slammed her for attacking the Greek Island. "Let me get this straight, you're blaming the whole of Mykonos because you were robbed and in retaliation you're trying to impact their tourism and economy by telling people not to go there?" one Instagram user wrote.
But now Gigi is hitting the headlines for another reason.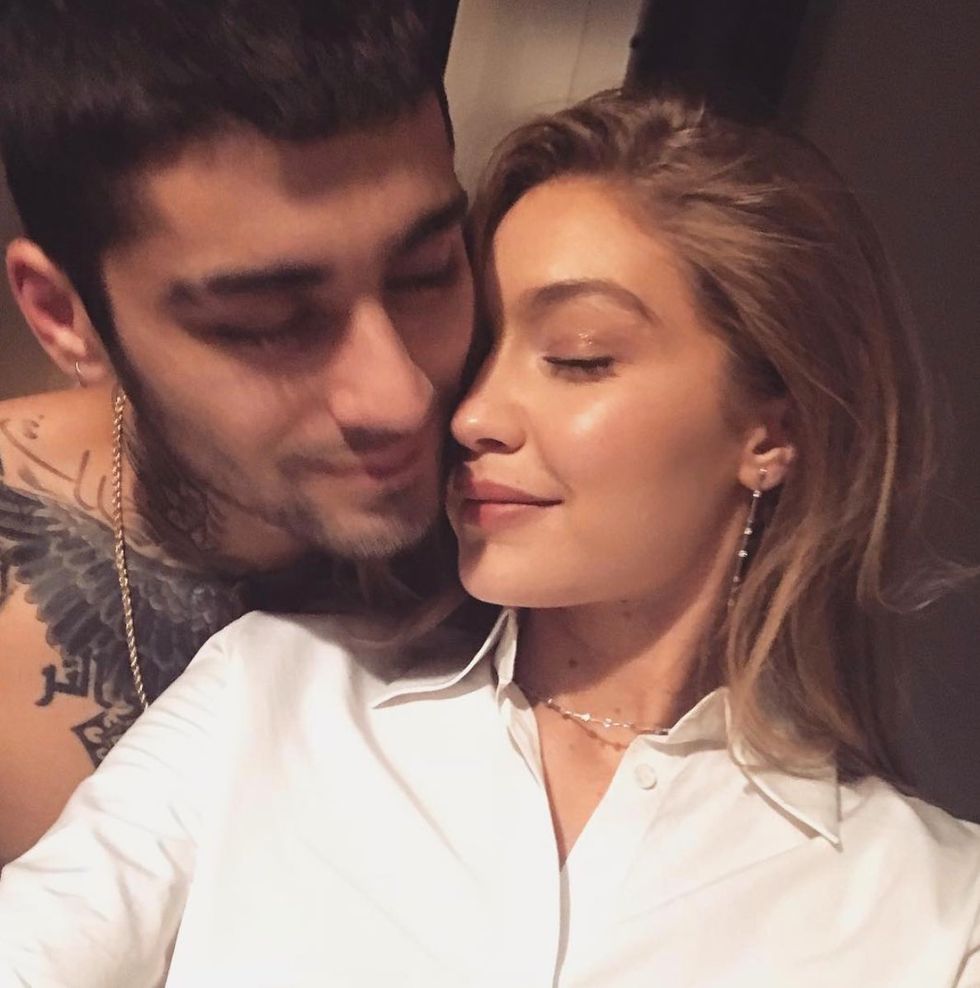 It's been revealed that after a whirlwind on-again, off-again relationship with One Direction's Zayn Malik, the pair are expecting a baby together.
How cute!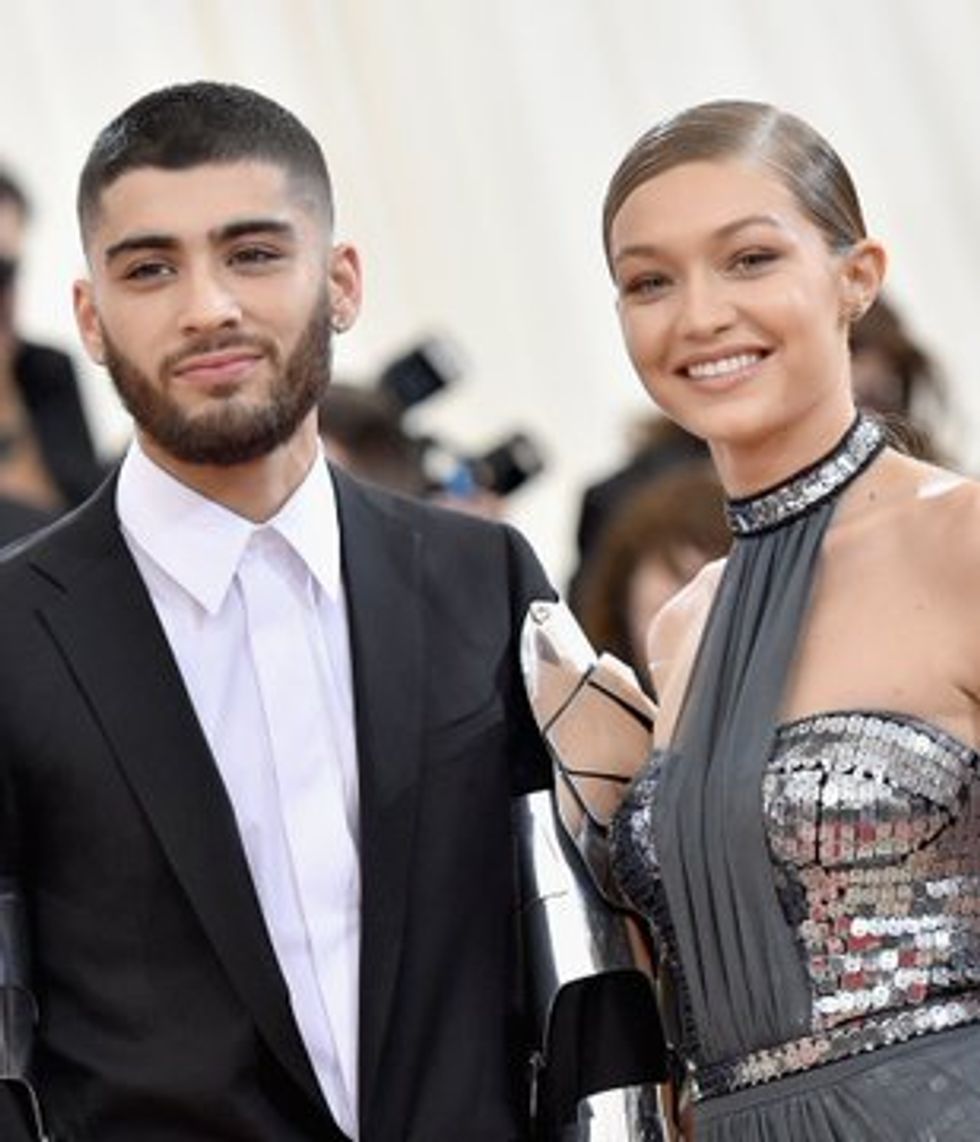 TMZ has
reported that family sources say the two are 20 weeks along.
Huge congratulations to the pair.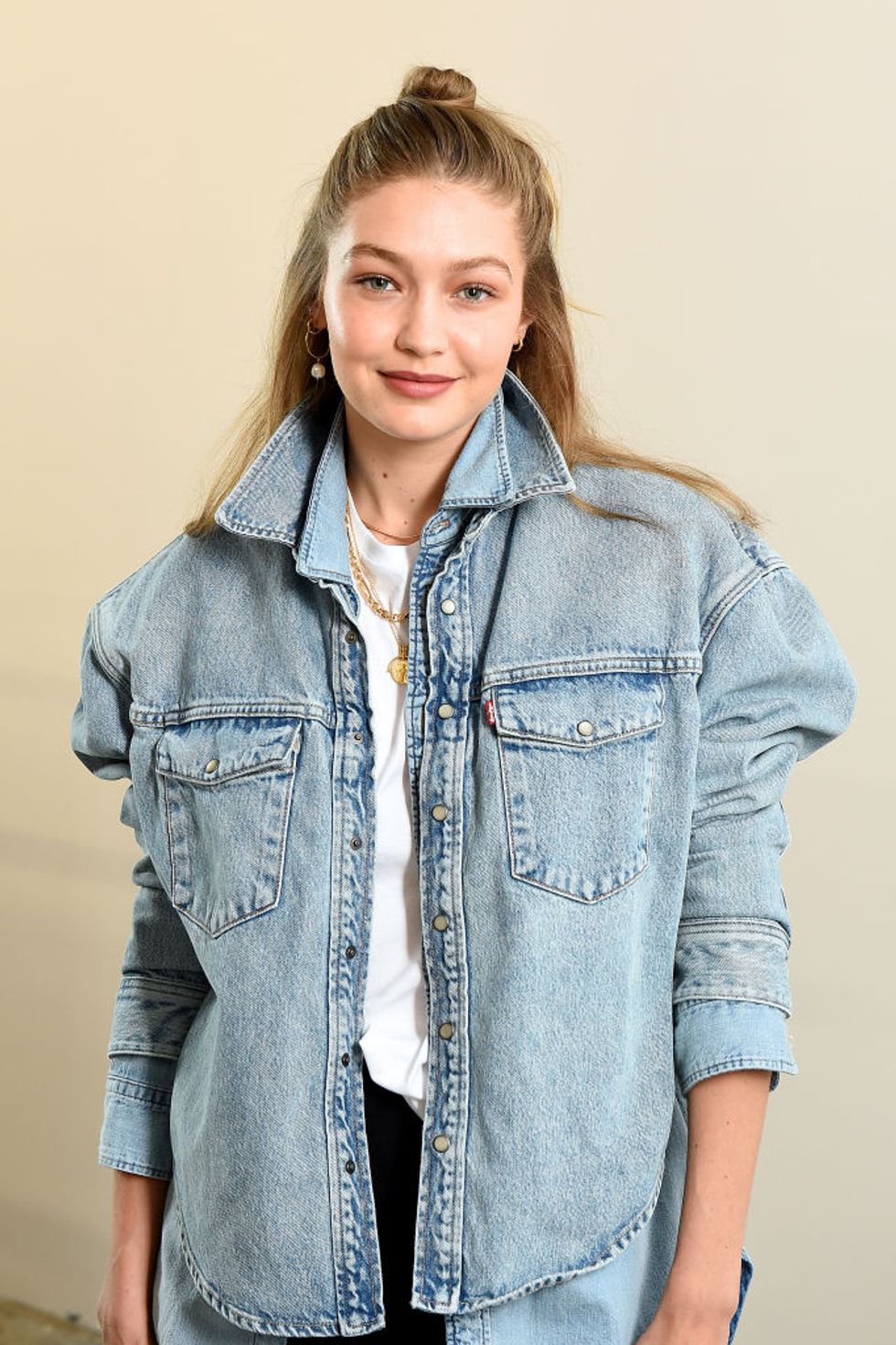 We can't wait to see this undoubtedly cute kid! Want more from Gigi? How about the time she ignited quite the response from the internet after featuring in a video sporting hairy armpits. Keep scrolling to view the video in question that sent the internet into a full-blown frenzy.