We all love a good day out at a theme park!
Riding the thrilling rollercoasters, eating cotton candy, playing funfair games, and just generally having the best time with your friends and family. Can't beat it, right?
The last thing one would want or expect when riding a rollercoaster is to be slapped in the face by an unknown feathery object...
This is exactly what happened to a young girl in Australia when having a fun day out at a theme park with her family, so keep scrolling to find out the unfortunate yet hilarious story...
Australia is home to many native animals.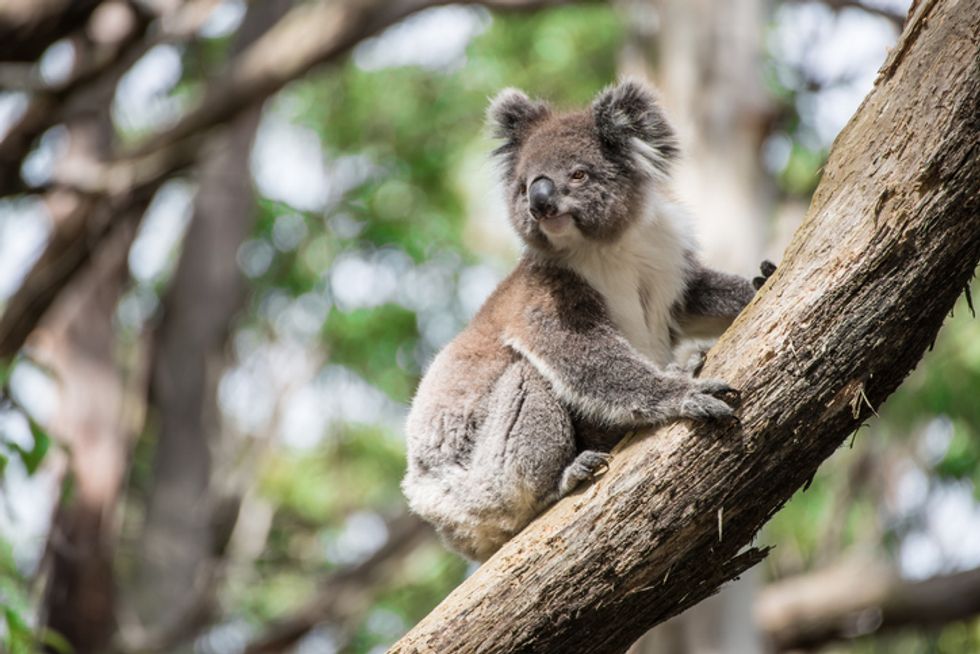 The koala bear is Australia's most famous creature, but there are hundreds of other species that are unique to the country, such as kangaroos and platypuses.
The wild and exotic animals in Australia are endless.
And whilst many are simply adorable...
There are some native Aussie animals that you do not want to encounter, however...
The Huntsman Spider always comes to mind when a "terrifying Australian critter" is spoken of... have you seen the size of those things?!
The spiders aren't the only creepy creatures of the Land Down Under...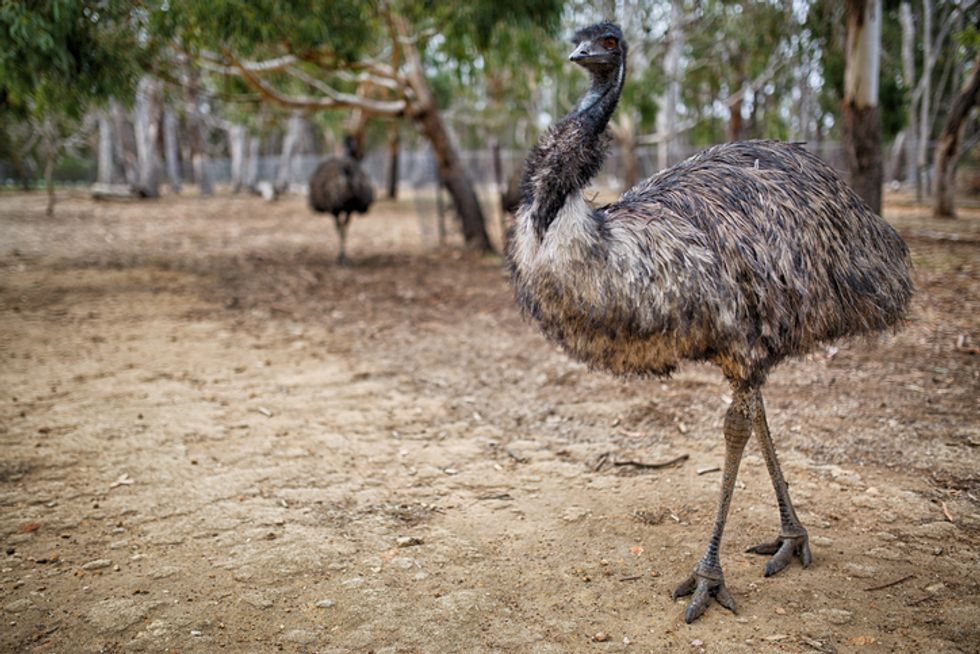 Australia homes thousands of species of bird, and some are pretty intimidating. You
do not
want to encounter a wild emu, a bird standing at 6 feet tall with a sharp beak and creepy red eyes.
But Australia has a native bird that has one of the highest populations...
And believe it or not, it's not the cockatoo...
Introducing the "Bin Chicken"...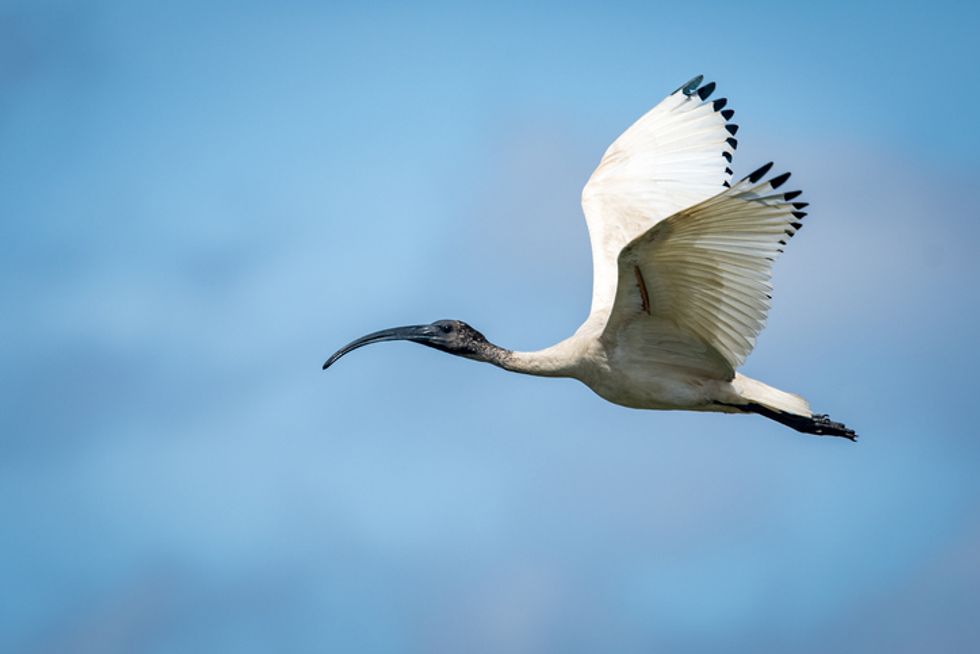 So this bird isn't
scientifically
called a Bin Chicken... This is a White Ibis Bird, a long-legged wading bird that is native to Australia. Over the years, their presence in urban and heavily populated areas has soared, and now Ibis Birds flock to these locations and over-crowded areas.
They look pretty harmless, right?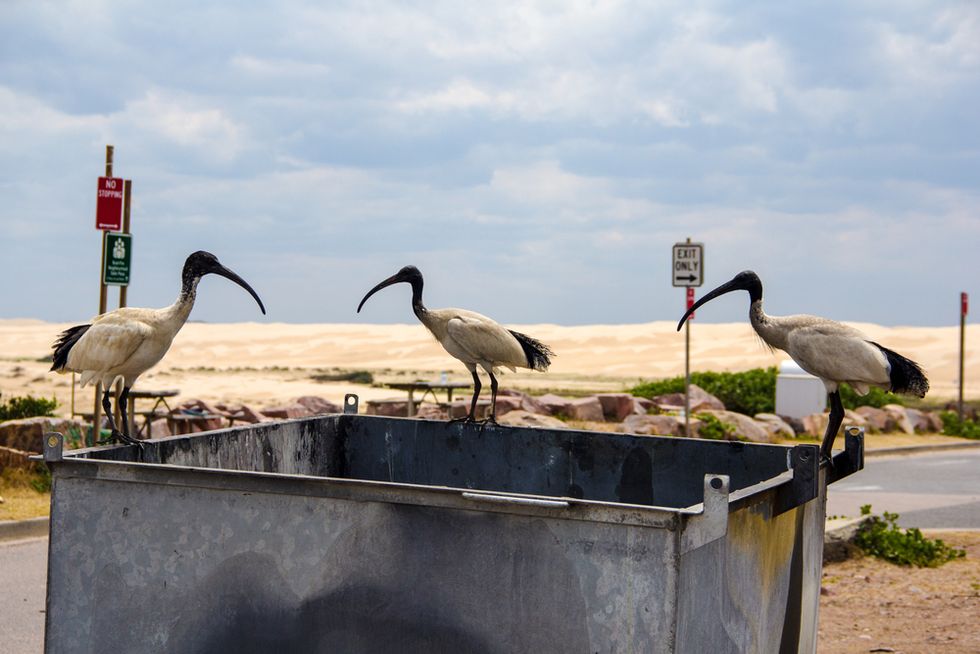 Wrong!
While they pose no threat or danger to us humans, they are perhaps one of the most irritating and pesky birds in the world. They are considered vermin in Australia, which is probably down to their consistent diets of food found in any form of trashcan or bin - hence the name "Bin Chicken."
Their long beaks serve an adapted purpose...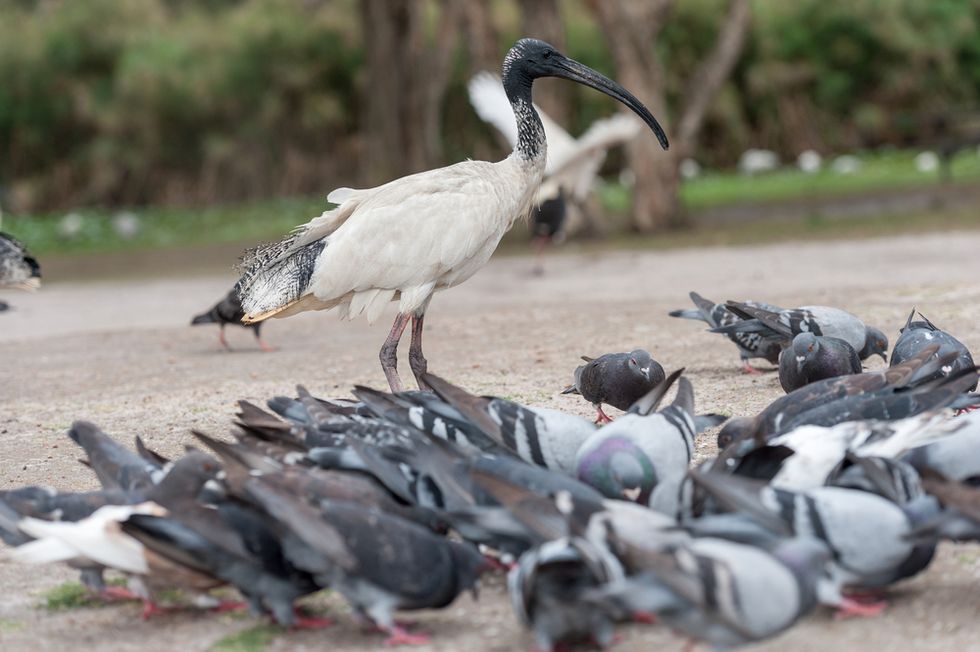 The Bin Chicken has a long narrow beak which helps it pick out food from narrow and deep containers, and it is indeed a fact that their beaks have evolved this way over time in order to allow the birds to scavenge from trash cans. Now if that isn't a heartbreaking reality for our environment, I don't know what is...
So as anybody who lives in or has visited Australia can relate...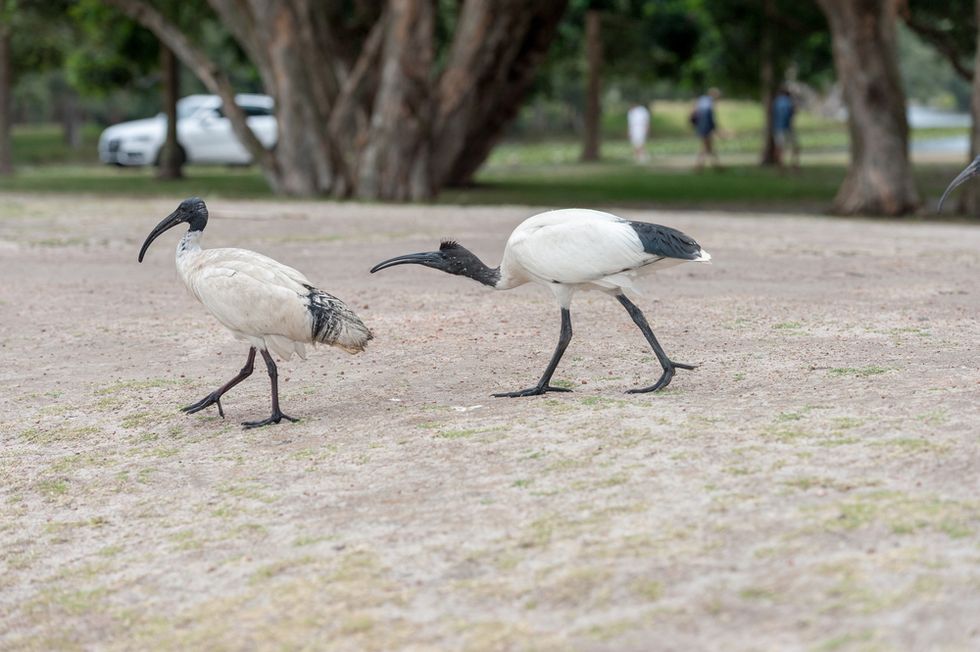 Bin Chickens are annoying, greedy, a little disgusting... and they are
everywhere.
But you wouldn't expect to see one on a rollercoaster...
The park is a hugely popular attraction in Queensland...
And it looks like from recent footage it attracts more than just human visitors...
Nicole Ormiston
, which shows her daughter Paige riding the DC Rivals HyperCoaster.
The video shows Paige riding the rollercoaster with her uncle.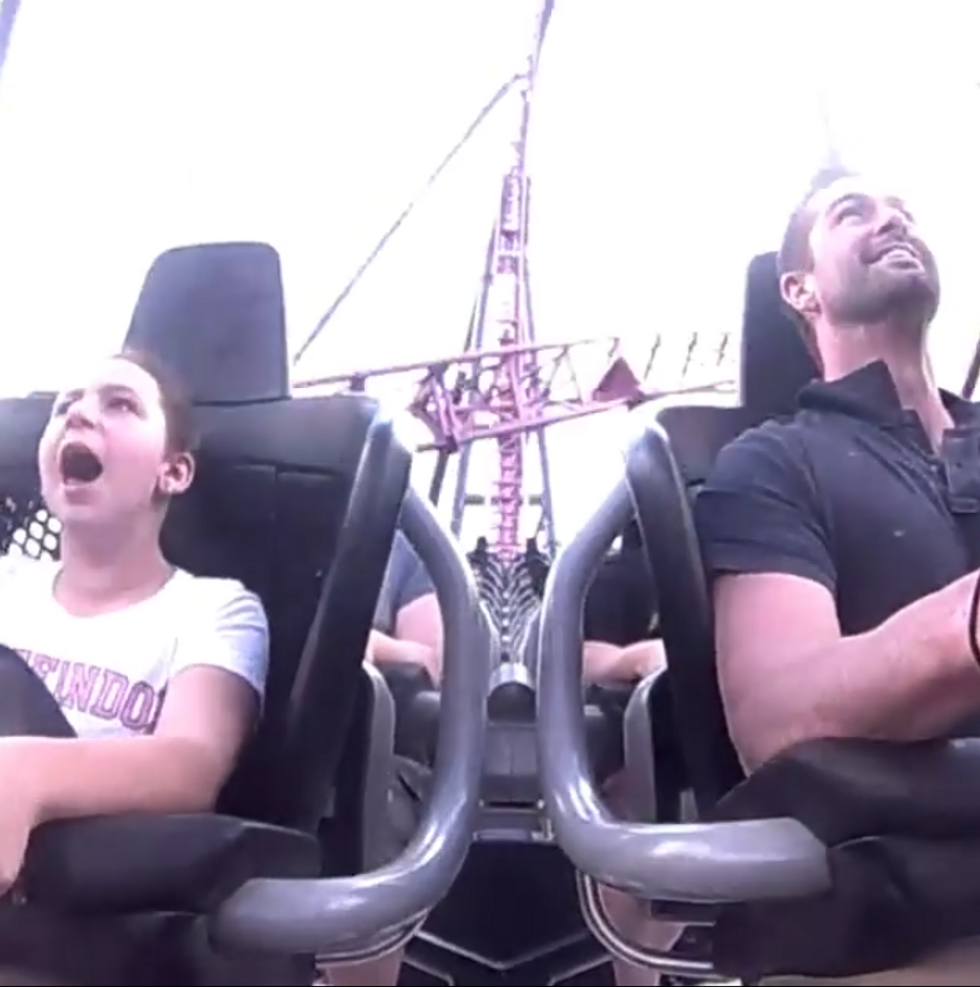 So far,
so good!
They both seem to be having an awesome time, with the rollercoaster going at incredible speeds with various drops and turns.
She receives an unexpected feathery visitor...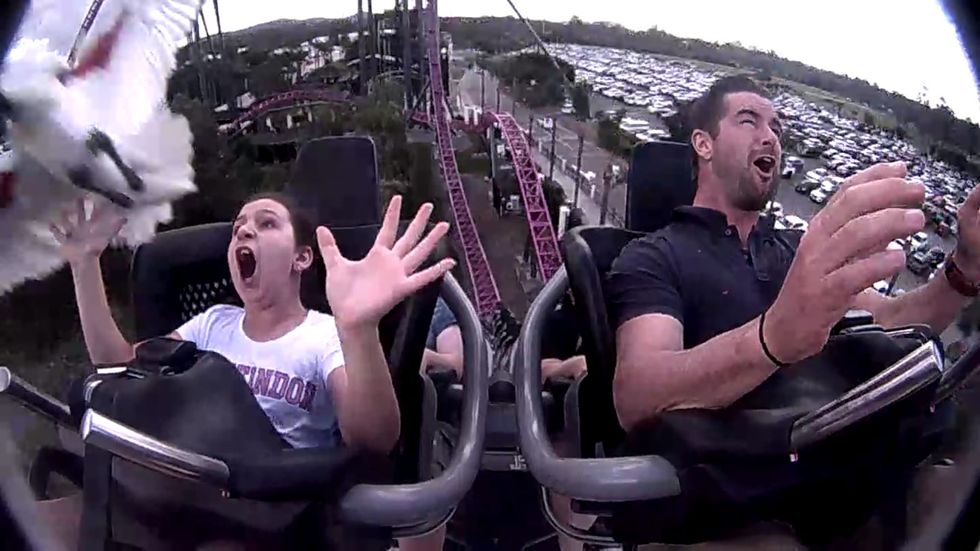 As the rollercoaster is rocketing down the tracks, in a split second a white feathery shape bounces off Paige's face, sending it catapulting through the air.
Turns out, Bin Chickens can fly...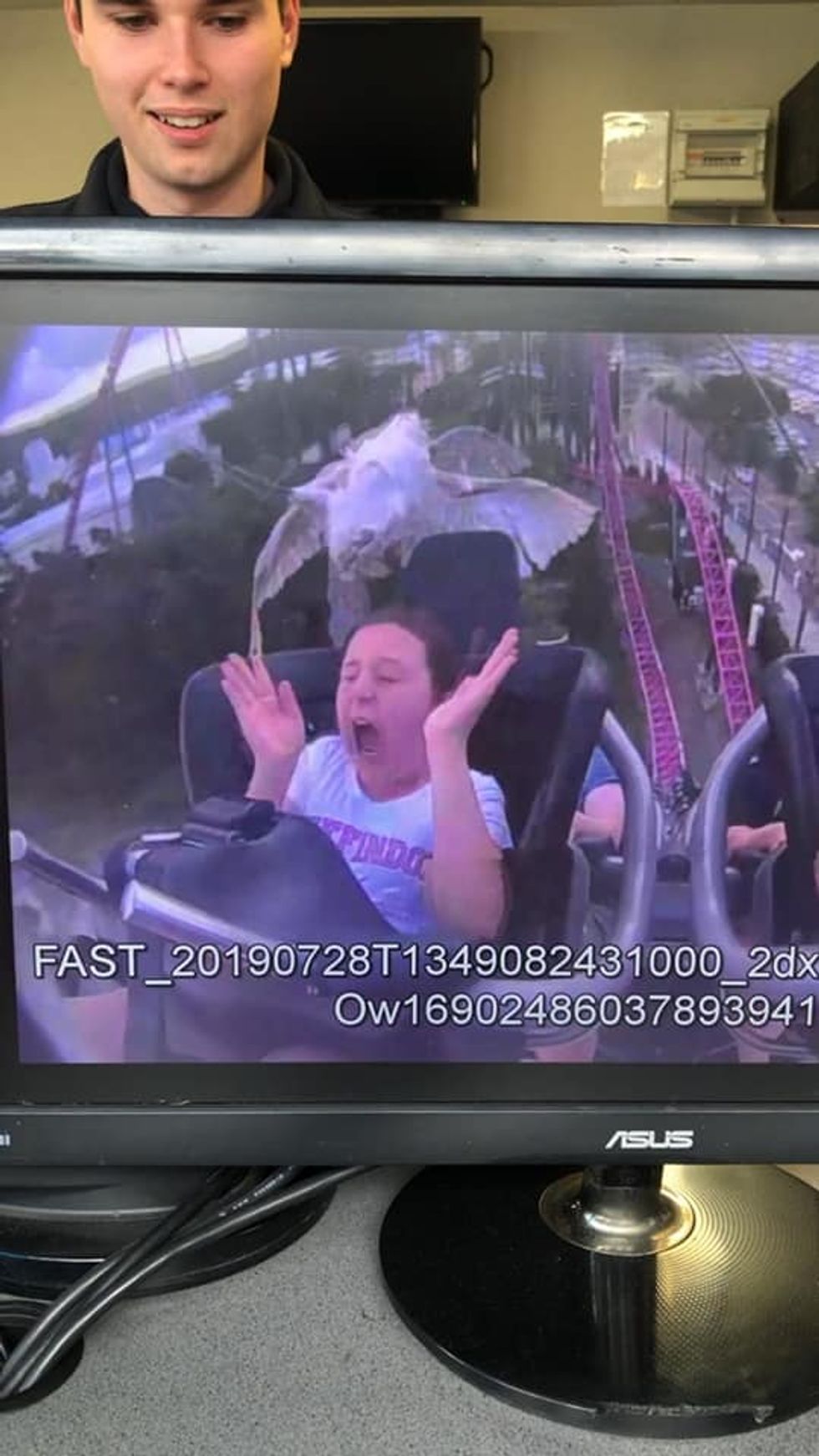 Luckily for Paige, she only came away with a small scratch on her shoulder, a bruise and
plenty
of feathers. Her shock is made clear on the video, with the youngster shouting "what the f*ck" and looking around in disbelief - all whilst traveling at over 70mph.
Of course, Paige was a little shocked...
The bird's wellbeing is still unknown...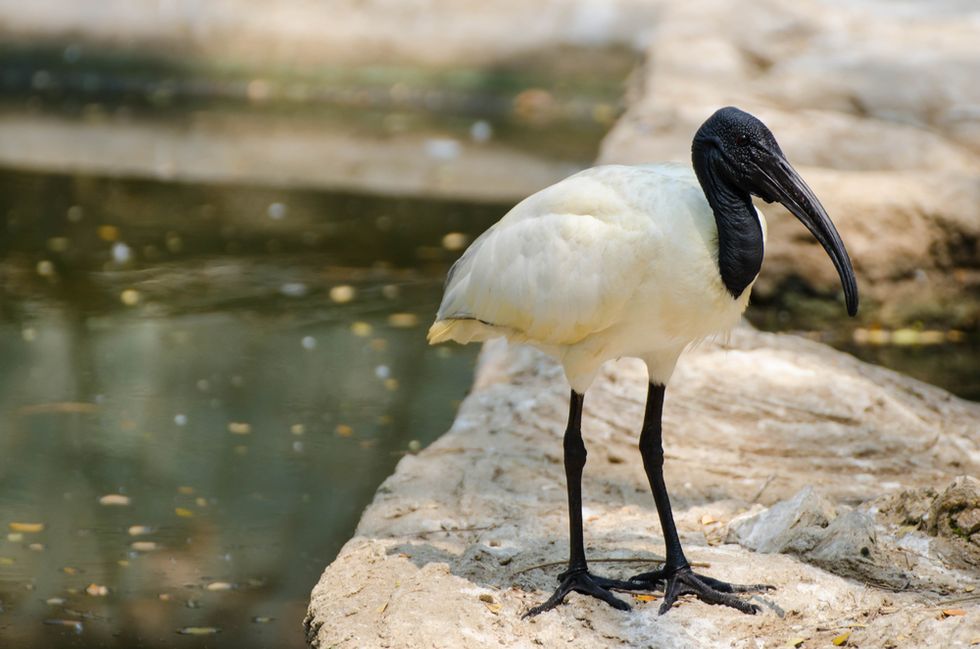 It looked like a pretty hard hit, so it's sadly doubtful that the bird came out of the altercation completely unharmed.
The video very quickly went viral...
Bird smacks girl in face while riding roller coaster on the Gold Coast, a picture story. #Ibis #RollerCoaster https://t.co/LK2Pa736Vo

— CJ 🏀🇦🇺 (@CJ 🏀🇦🇺)1564447697.0
And people are
living
for the facial expressions from Paige as she realizes that she had just been struck by a bird.
The video has been viewed 188,000 times on Facebook...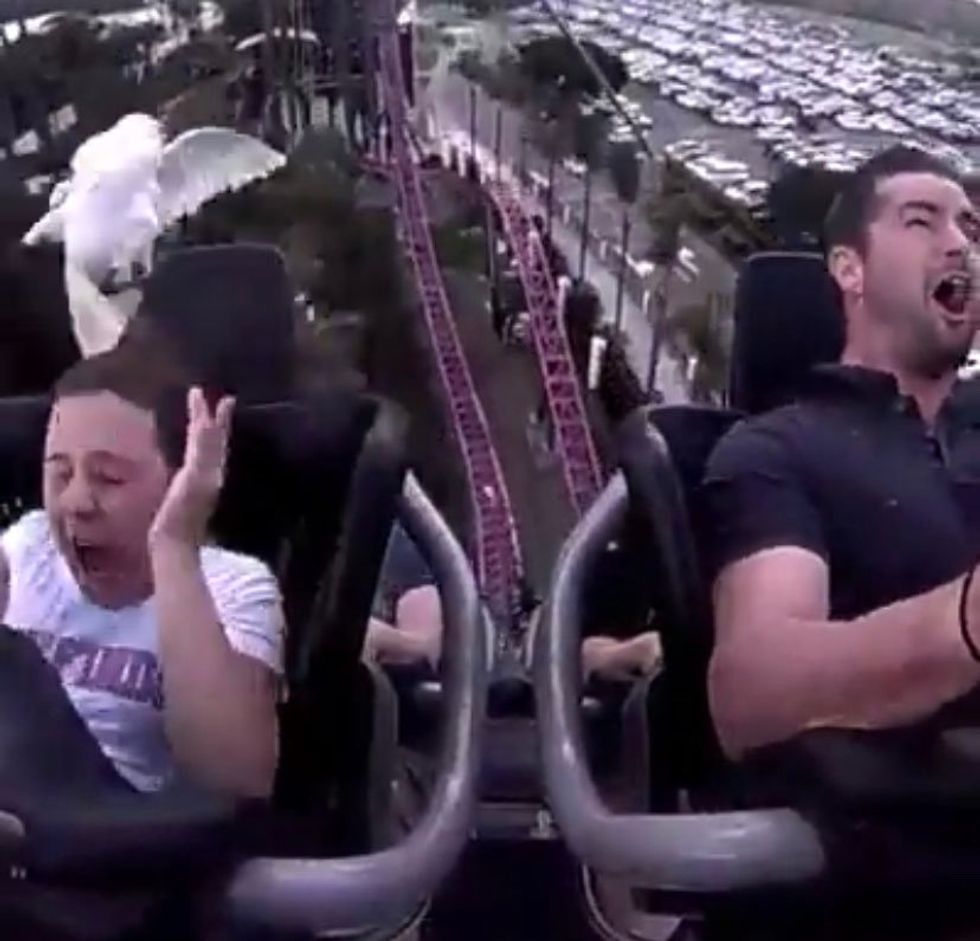 People were expressing their humor over the situation, which comments such as "Holy sh*t I'm p*ssing myself! What are the chances?" and "I would unclip that seatbelt the minute I would see that bird coming."
Watch the hilarious video here...
Maybe it's best to avoid rollercoasters if you're in Australia...