Allergies suck. Being allergic to something can completely put your life on hold, whether that's having a pet allergy, a nut allergy, or even an orange allergy - yep, I've heard that's a thing.
A few sneezes and a sore throat can be dealt with very easily and quickly, but an entire change in your appearance? Not so much...
A young woman from the U.K had an allergy so severe that her entire head swelled to double its size, and it looked pretty horrific. Keep scrolling to learn of the eye-watering yet hilarious story of how this woman dealt with her new look...
Allergies are no joke...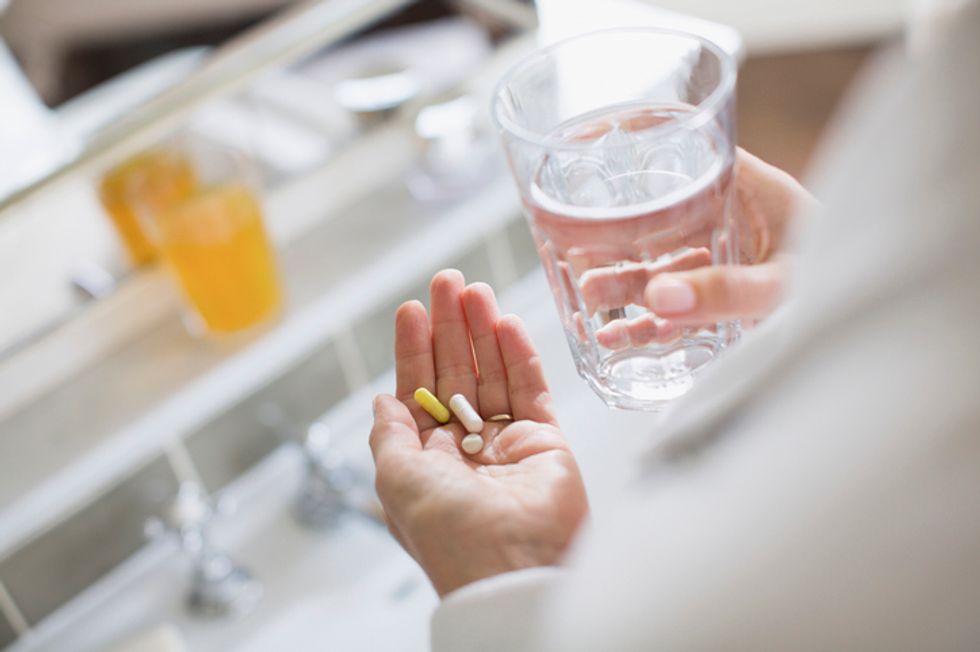 Those who suffer will understand the complete nightmare that certain allergies can bring.
People can be allergic to a wide range of things.
This goes from household pets to different types of foods. Some allergies are mild and only bring on a sneezing fit and a runny nose, whilst some are severe and can even kill if not treated quickly.
Angioedema is brought on by severe allergies...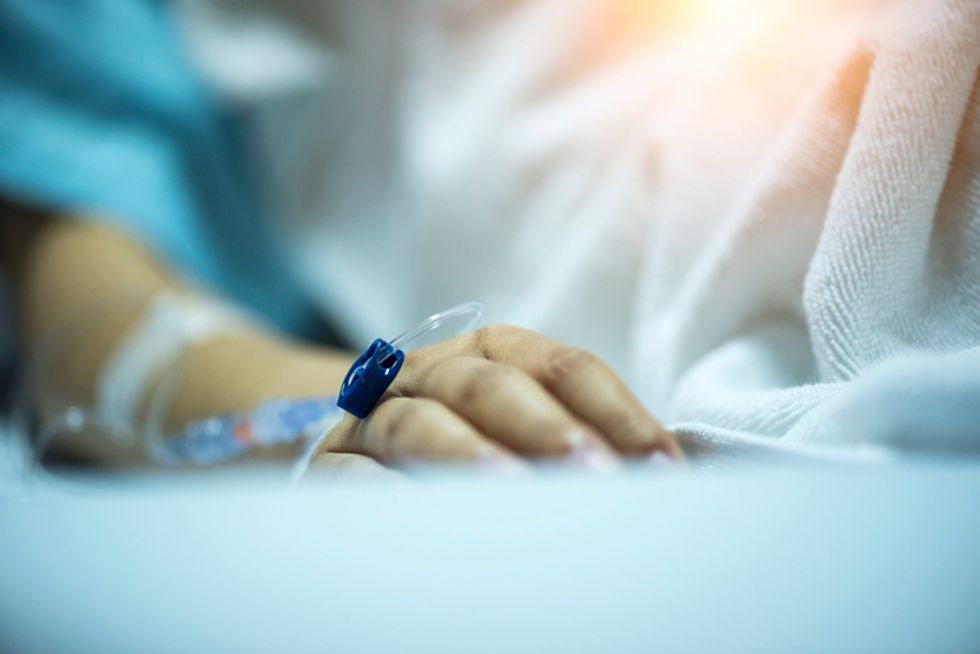 It consists of severe swelling beneath the skin's surface and is often accompanied by hives or itching. The condition is usually harmless and will disappear in a few days, but it can be dangerous if the swelling is near the throat or any other airways.
Angioedema can transform someone's appearance completely...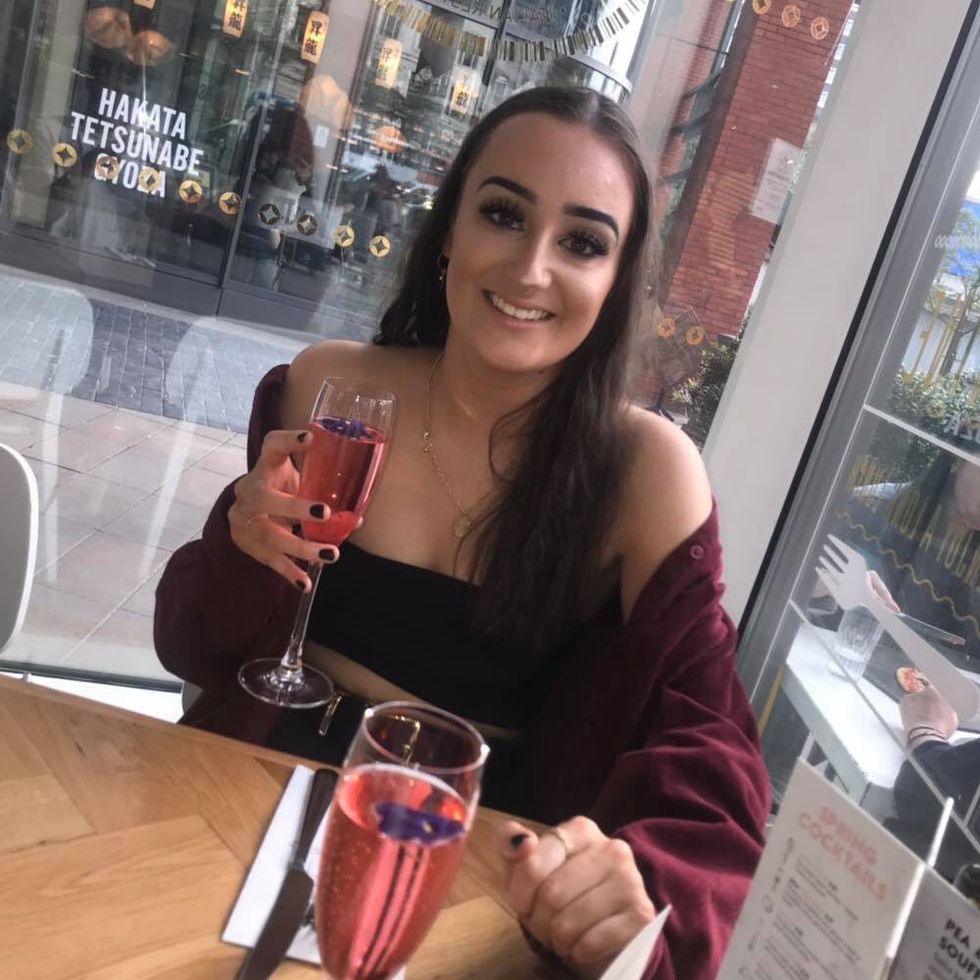 This is something that Caitlin Tyson can relate to, a young woman from Cumbria in the U.K. She was doing what every young woman loves to do - attending a music festival with her friends.
Festival season...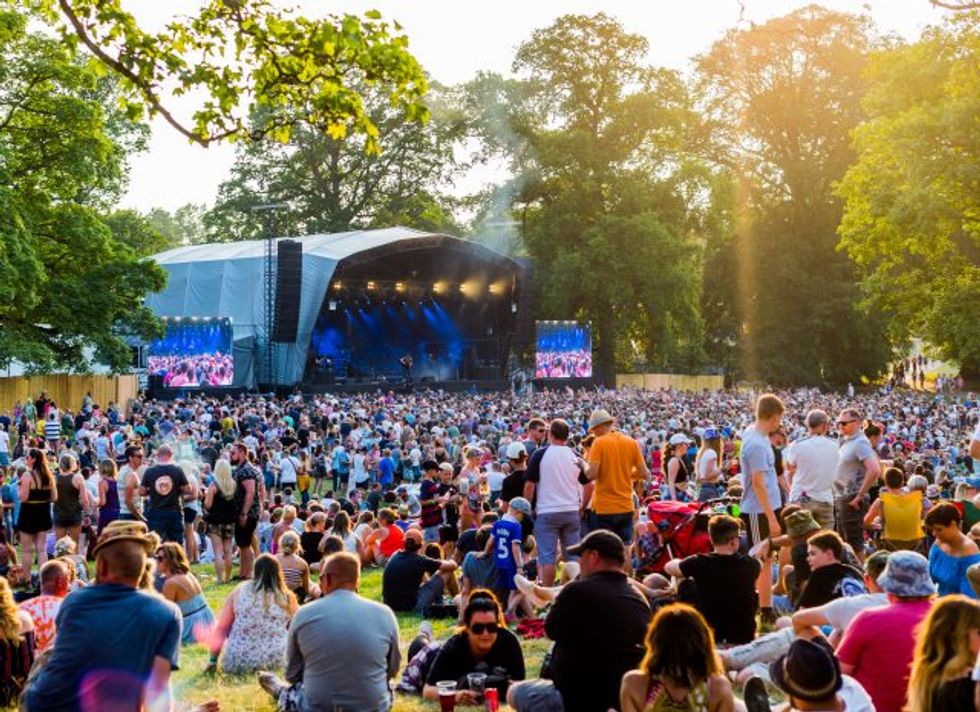 Kendall Calling is a popular annual festival held in England's Lake District, and it attracts thousands of party-goers every year.
Whilst enjoying the festival with her girlfriends...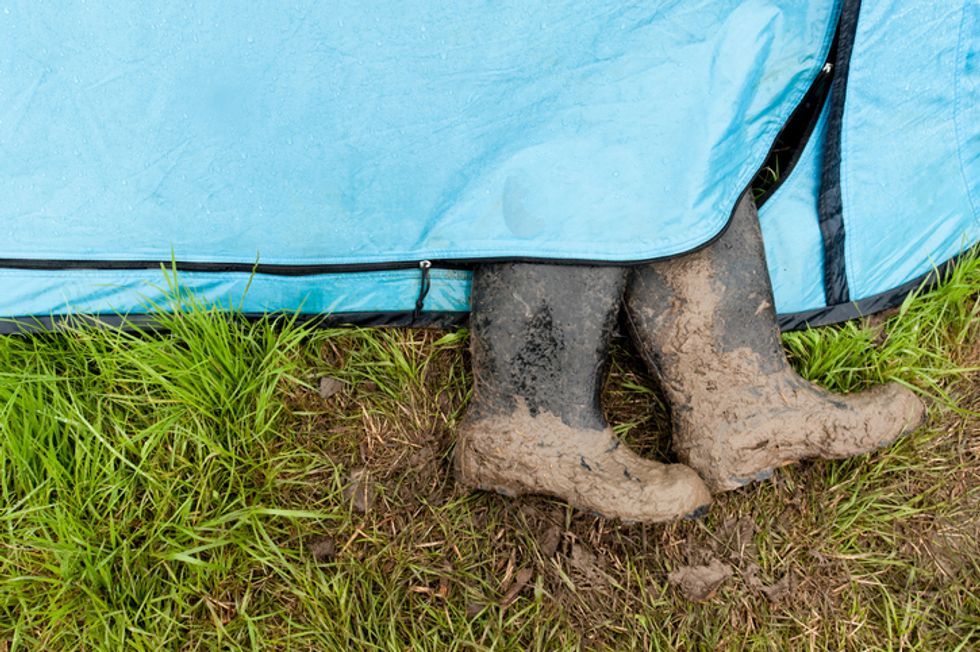 The weather took a turn for the worst and made the weekend extremely wet and muddy - resulting in damp grass getting into campers' tents. This isn't ideal when you have a
grass allergy...
The incident occurred at last year's Kendal Calling...
I'm sorry if everybody feels they have heard this story a billion times. But this time last year - we had to flee t… https://t.co/6l645h1x06

— RhiRob99 (@RhiRob99)1564329169.0
Caitlin's friend, Rihannon, documented the full thing via a Twitter thread. Her allergies began to kick in 3 days into the festival when the rainwater had begun leaking into their tent, making it, and the grass,
very soggy.
Caitlin was looking pretty fed up on day 3 of the festival...
1) an innocent photo taken to show day 1 v day 3 of sleeping in a tent in the piss wet through (good bants). We wer… https://t.co/9fQeKrYpLD

— RhiRob99 (@RhiRob99)1564329548.0
And her head was looking
noticeably bigger.
Of course, her pals were documenting the entire thing with their smartphones... well, it is known that British people do have "good banter..."
Her head began to feel heavy...
2) so we awoke the next day, and Caitlin said her head felt heavy. We all did not notice because we are dumb. She b… https://t.co/0ZCgpQTydv

— RhiRob99 (@RhiRob99)1564329764.0
On day 4 of the festival, Caitlin complained of her head feeling heavy and, after looking in a mirror to apply some makeup, she realized that she resembled a "hammerhead shark," or the alien-shaped chips that are popular in the U.K. The resemblance
is
uncanny...
As the day went on, Caitlin's head began to swell outwards.
3) when she pointed it out we couldn't help but lol as it seemed a stable size, not ready to sprout any further, we… https://t.co/F8KlFEyeGr

— RhiRob99 (@RhiRob99)1564329965.0
Her pals couldn't resist but compare her to the famous alien, E.T, which Caitlin didn't look at all impressed about.
The group of girls decided to have some fun with Caitlin's new look...
4) alarmed we grabbed the gang n anyone else close by who could attend the circus act one at a time to see… https://t.co/2uA4dTNZCL

— RhiRob99 (@RhiRob99)1564330364.0
They were able to poke holes into her head and even make shapes, which, at the time, gave them a great deal of fun and satisfaction.
Caitlin was finally taken to the medical tent...
5) at this point we decided she best visit the medical tent as @_GeorgiaEvans began to think she had contacted the… https://t.co/iUPHUnR3mK

— RhiRob99 (@RhiRob99)1564330580.0
She was fitted with an "ice pack headband" in an attempt to cool down the swelling, but it, instead, just looked like a giant diaper on her head.
Going home did not cross the girls' minds...
But it's apparent from this photo that Caitlin and her newly-enlargened head were growing
pretty tired.
Things began to get worse...
7) Saturday night we decided to get an early - ish night, considering @caitlintyson112 was carrying child in her fo… https://t.co/oB5hiclxD2

— RhiRob99 (@RhiRob99)1564331016.0
Caitlin's eyes began to swell, and, despite her slowly losing her vision, she still managed to smile her way through the ordeal -
she is our hero.
The girls finally saw it fit to go home...
8) still at this point going home didn't really cross our minds. But our tent fell in, @ellismarr fell over approx… https://t.co/rFG0E5yccr

— RhiRob99 (@RhiRob99)1564331274.0
After the tent collapsed and one of the girls fell over 63826 times (to be precise), the girls decided to call it a day and pack up their camping gear. Caitlin, however, was expanding day by day and her entire face was swollen at this point.
Caitlin's mom was horrified when she picked her up...
9) so on our way to the main gate to meet our birth givers to collect us... Caitlin was told by Shelly she needs to… https://t.co/2gGZymZSe9

— RhiRob99 (@RhiRob99)1564331508.0
She was taken straight to the emergency room at the local hospital and she simply couldn't resist taking a selfie on her journey there to update the world on her now-unrecognizable face.
Wondering why people were staring...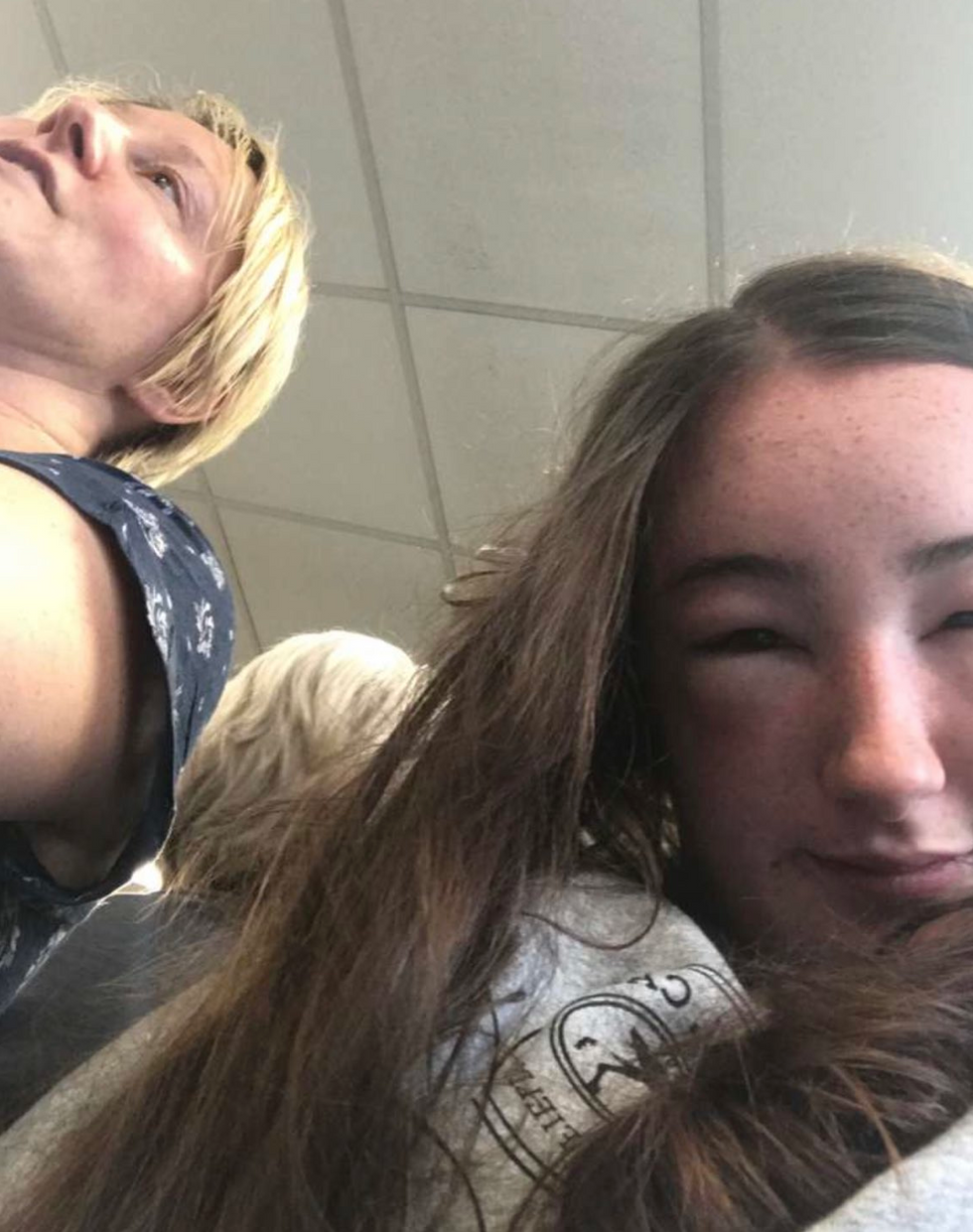 Poor Caitlin had a hefty wait in the emergency department and was attracting some pretty big stares as a result of her inflated appearance...
Home finally, safe and sound!
11) home safe and sound with half functioning eyes just in time for the love island final ... https://t.co/rInx4P8GEL

— RhiRob99 (@RhiRob99)1564331682.0
Caitlin was sent home after being given antibiotics and her swelling went down in a mere few days.
Luckily
she was home on time to catch the final of the U.K reality show smash hit,
Love Island
, even though she had to hold open her own eyelids to be able to see properly...
Caitlin was soon back to normal!
12) thank you for taking the time to read a thread on my giant friend @caitlintyson112 safe to say she no longer lo… https://t.co/IdmG30HthV

— RhiRob99 (@RhiRob99)1564331890.0
And it's wonderfully refreshing to see how well she handled the ghastly situation, because if that happened to
my
face, I would have a
total meltdown.
Rhiannon shared a disclaimer for the haters out there...
Disclaimer: for some of the saddos on fb n here who think that we are terrible friends for taking photos instead of… https://t.co/1CkEo3BqjM

— RhiRob99 (@RhiRob99)1564435888.0
She insisted that she and her friends knew that Caitlin, who is a student nurse herself, was in an acceptable state, and, if she was showing any signs that suggested that she was struggling to breathe or that her health was deteriorating, they would have taken the appropriate action. They were all simply having a bit of fun and Caitlin was more than happy to join in.
No drugs or narcotics were involved...
This all occurred at @KendalCalling 2018 & for all the Q's about how this happened, no she did not take narcotics..… https://t.co/eCJWUqCh4G

— RhiRob99 (@RhiRob99)1564405629.0
Rihannon stressed that her pal didn't take any drugs or narcotics at the festival, but she was simply a "fanny" and had a grass and wheat allergy.
Seems legit to me...
A lesson well learned?
Maybe next time Caitlin goes to a festival, she should make sure that she has some antihistamines on hand at least! Allergies are no fun and allergies that can cause death are truly terrifying. But according to some scientists, those with a peanut allergy may not have to suffer much longer! Keep reading to hear more on that!