Pride month has well and truly become one of the biggest events of the year, with millions of people all around the globe taking to the streets to march in support of the LGBTQ+ community. This year, Pride events saw an incredible turnout, which has only made the movement more impactful.
And it doesn't stop there.
Tinder has gone to the trouble of getting a thirty-foot rainbow slide in order to raise awareness about an important issue.
Keep reading to find out what it is.
It's June, which means it's Pride month!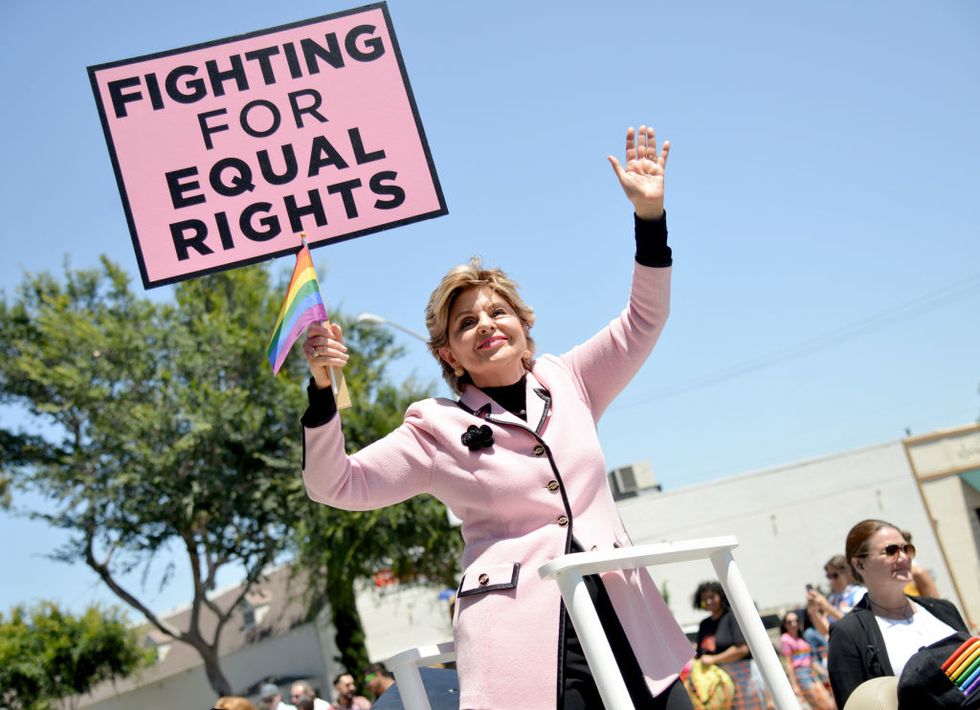 via: Getty Images
Whether you're out partying with your favorite drag queens or walking the streets in solidarity with your sisters, this month is dedicated to showing the LGBTQ+ community that we love and appreciate every single one of them.
Marches took place all over the globe, from London to New York City.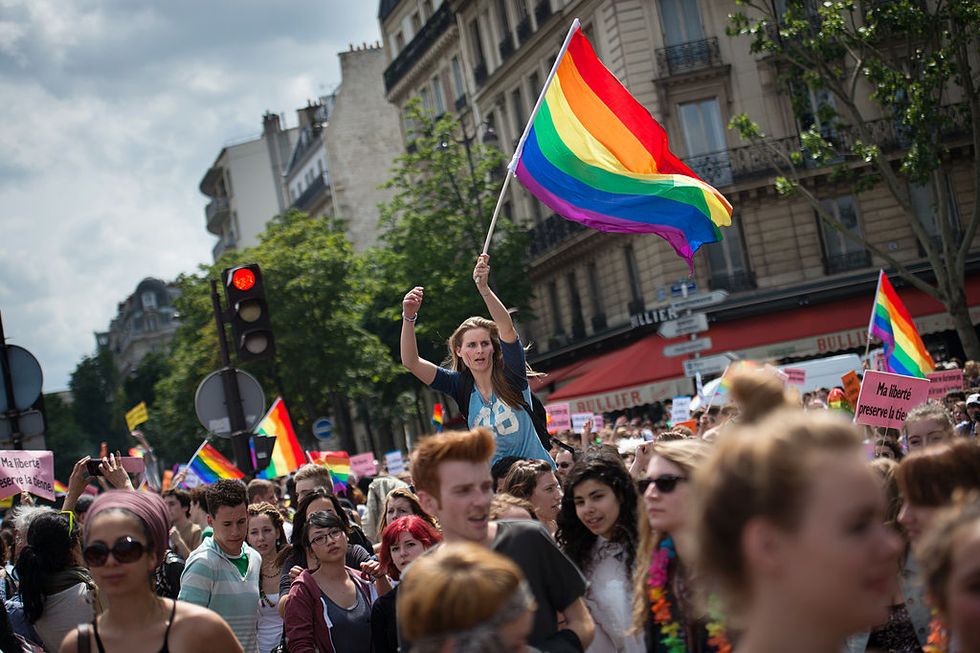 via: Getty Images
And the turnout for all of these events has been incredible. It's 2019; we're not going to be silenced any longer. Thousands upon thousands of people turned up with flags, glitter, and smiles, taking over the streets of major cities everywhere.
However, this month is also a time to remember all of the lives lost fighting for equality and fighting to exist.
To this day, members of the LGBTQ+ community lose their lives
fighting for the basic right to exist
.
At the start of the month, it was reported that a triple homicide had taken place in Detroit.
via: Getty Images
According to
USA Today
, a man has been charged for deliberately targeting three members of the LGBTQ+ community, including 2 gay men and 1 transgender woman.
All three victims were shot in the head by a nineteen-year-old who targeted them because of their sexuality.
Alongside these fatal deaths were two other victims who were also shot but managed to survive. They were walking down the street, going back their daily lives when they were attacked. It was said that: "The alleged actions of this defendant are disturbing on so many levels, but the fact that this happened during Pride Month adds salt into the wound. We must remain ever vigilant in our fight to eradicate hate in Wayne County and beyond."
And other countries saw similar incidents taking place.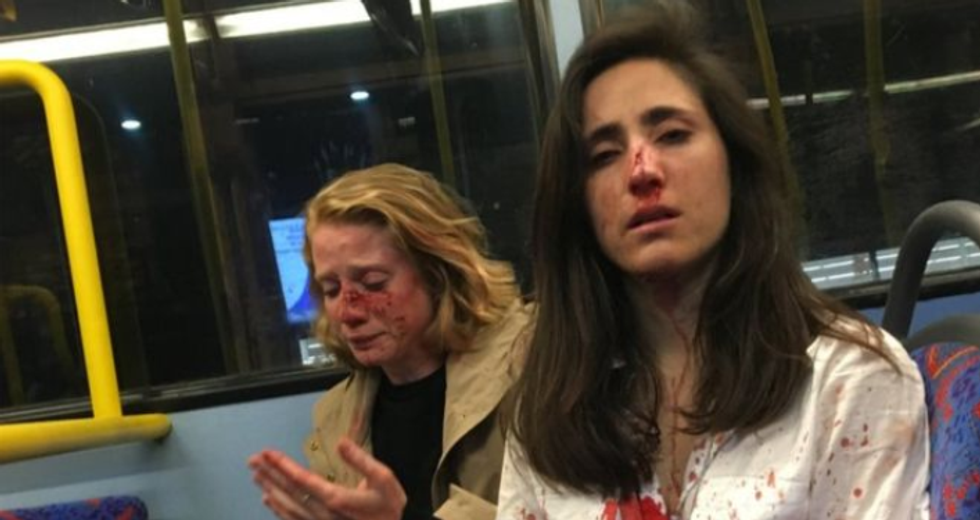 via: YouTube
An appalling event in which a lesbian couple was attacked by a group of youths who were making sexual gestures towards them took place in the United Kingdom. The couple were riding on a public bus when the fourteen to eighteen-year-old boys approached them. They left the two girls with black eyes and bloodied noses after they refused to kiss in front of them.
This incident immediately went viral, sparking global outrage.
Disgusted to read about the attack on a lesbian couple in London. Tired of people wondering why Pride is still nece… https://t.co/iuiel8mCKH

— Samantha Shannon (@Samantha Shannon)1559903285.0
The Mayor of London, Sadiq Khan, as well as other prominent politicians in the UK, spoke out against discrimination towards people based on their sexuality. Khan tweeted: "Here in London, you're free to be whoever you want to be - and love whoever you want to love."
According to police reports, the number of hate crimes that have been inflicted upon members of the LGBTQ+ community has risen dramatically.
Reports released by the
Human Right's Campaign
stated that: "A study of more than 1,000 hate crimes reports to the Los Angeles County Human Rights Commission from 1994 to 1995 found that, on average, sexual orientation- and gender identity-motivated hate crimes yielded higher levels of violence than other hate crimes."
This is only a small insight into the discrimination that the community has to endure on a daily basis.
And that's why standing in solidarity with them is important for the progression of the overall movement. No one should have to be frightened to be themselves and that's what we're here to fight for.
Cue the big slide!
In homage to Pride month, people have swiped right for Tinder's unique way of raising awareness about the issues faced by the community. The thirty-foot slide is situated just outside of the iconic Flatiron Building next to Madison Square Park on East 23rd Street.
And you'll never guess what the message behind it is...
Hey NYC. Head to Flatiron Plaza today and #slideforpride! Each person who slides we will donate $10 to @HRC. Come s… https://t.co/b8CHKHeF5A

— Tinder (@Tinder)1561387370.0
Tinder is using this giant rainbow slide to call out the thirty US States that don't currently protect members of the LGBTQ+ community from discrimination. According to
Freedom For All Americans
, these states include the likes of, Alabama, Texas, and Kansas.
Two of the thirty states have some rights in place, but they don't stretch all the way to protecting individuals from gender identity discrimination.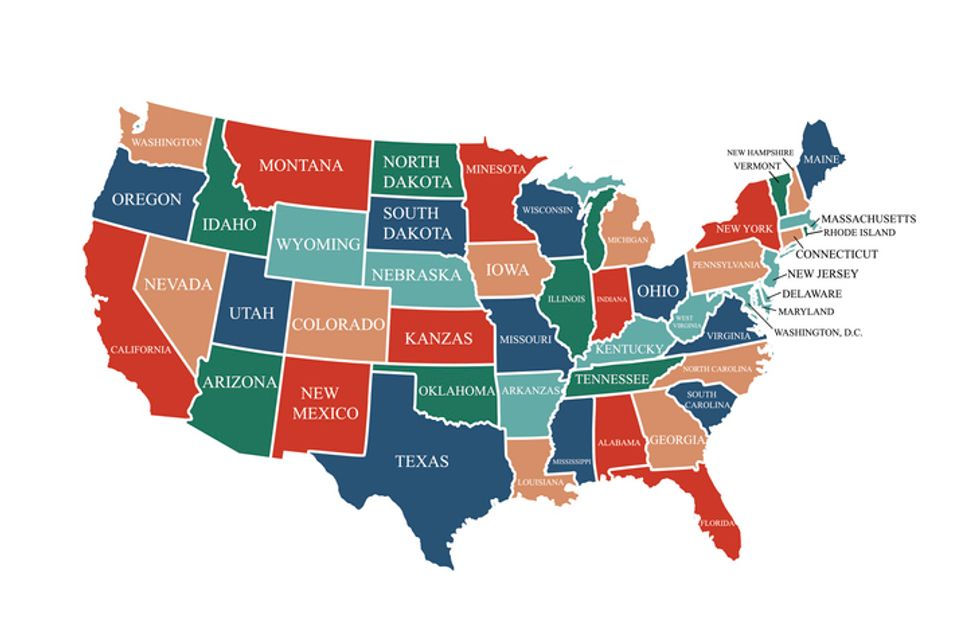 via: Getty Images
Wisconsin and Utah's legal system both protect citizens from discrimination against sexual orientation, but lack in mentioning anything to do with gender identity.
So Tinder has taken it upon themselves to do God's work.
The company has offered to donate 10 dollars for each person that slides down the giant rainbow slide in New York City to the Human Rights Campaign. They hope to aid in pushing the Equalities Act forward for all states across the country.
And it doesn't stop there...
Tinder users will also be encouraged to "slide into their senators DM's," which is just a trendy phrase for "send them a message asking them to support the movement."
#SlideForPride is now a thing, so, if you can take an extra long lunch break, head down and have a go!
Each slide equates to ten dollars for charity and more support for the LGBTQ+ community! Let's fill this month and every other month of the year with love!