Another reporter has gone viral this week after his adorable golden retriever decided to interrupt his live-broadcast of the weather. And it's safe to say that the internet has fallen head over heels for the pooch.
Keep scrolling for the wholesome video.
In their day-to-day work, news reporters face a tremendous amount of pressure.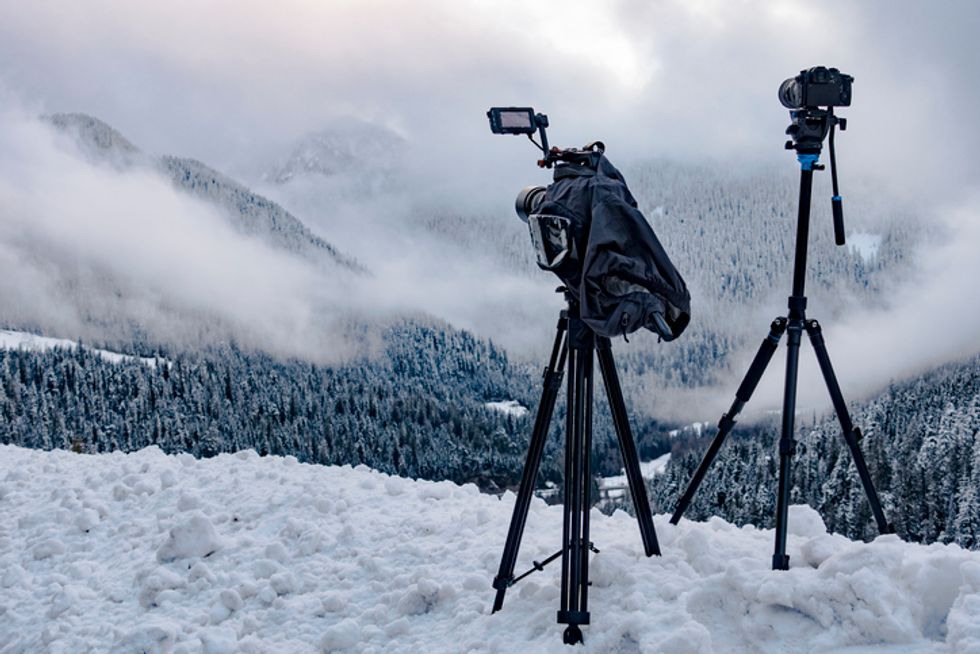 via: Getty
Delivering important and breaking news is never going to be an easy task, and reporters have to make sure that
everything
is accurate.
And, putting fake news risks aside...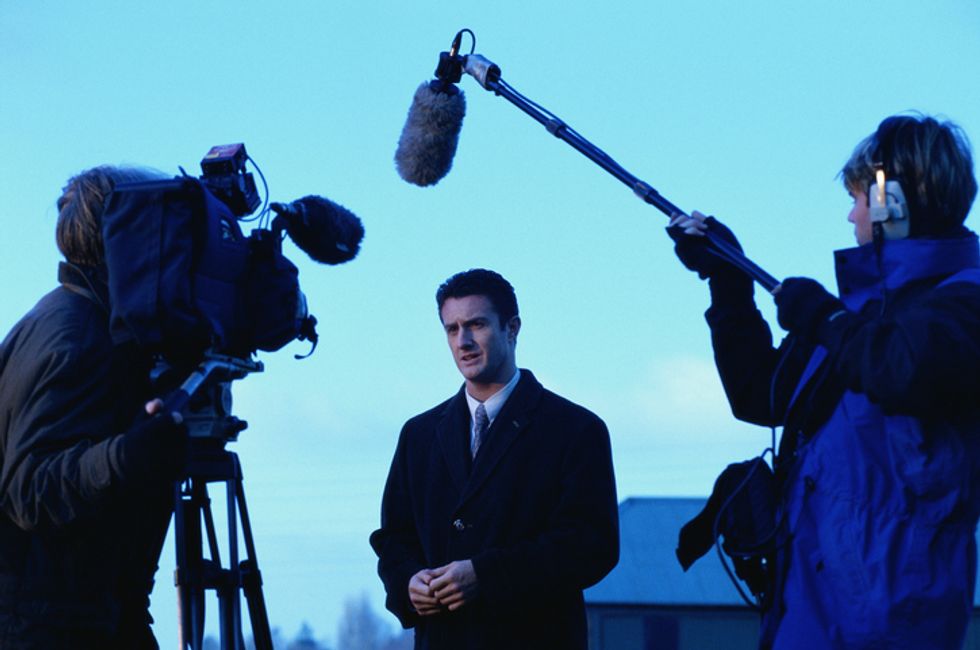 via: Getty
They have to contend with the fact that they are delivering this news to (potentially)
millions
of viewers. No pressure.
So, of course, everything has to be just right.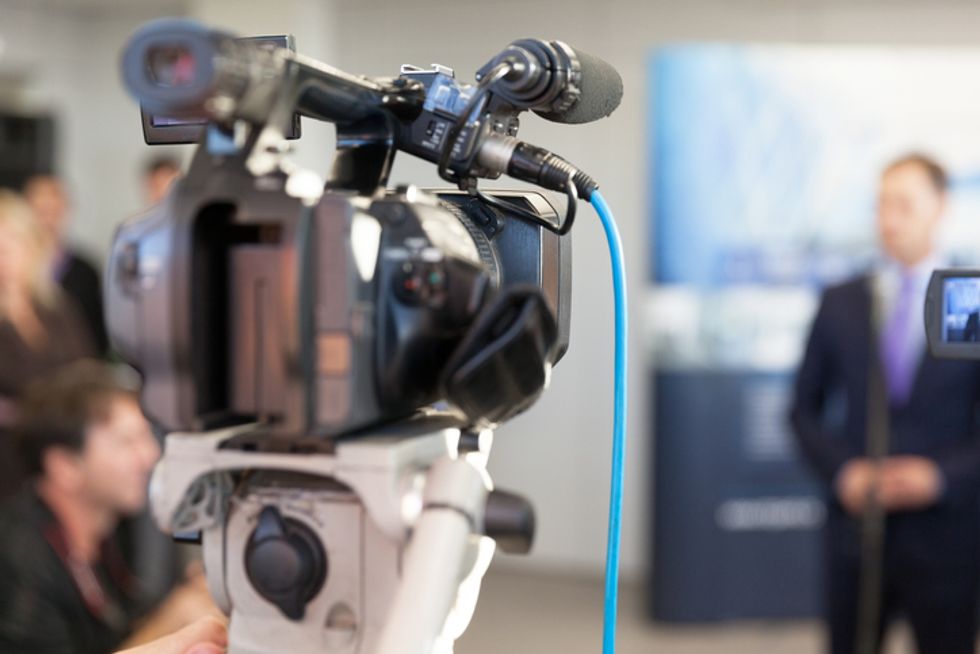 via: Getty
But you know what? You can't always plan for these things, especially when you're live on air.
Now that we're all stuck at home, there's also an extra added pressure...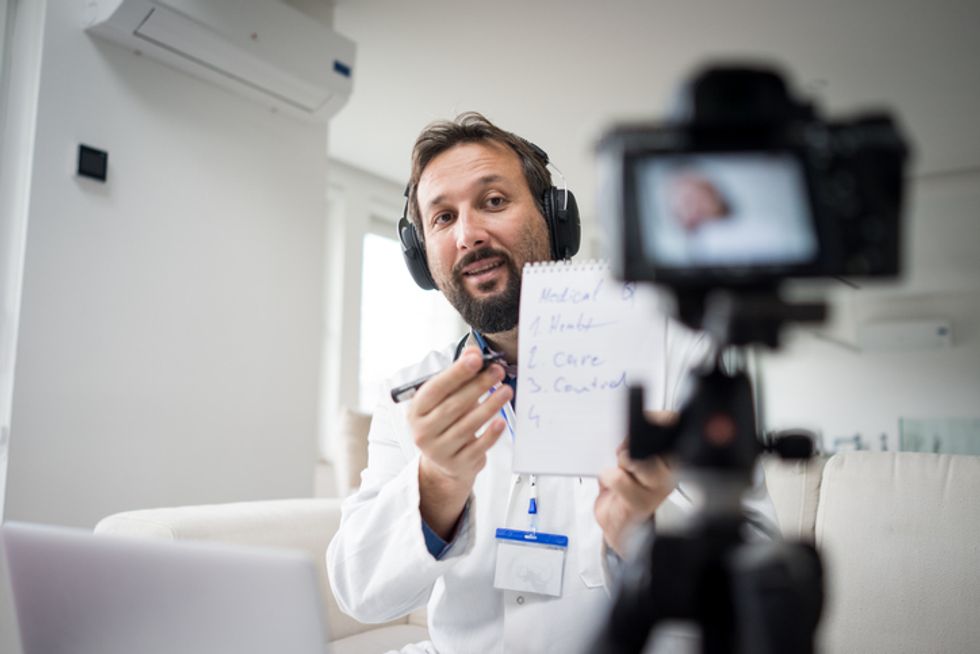 via: Getty Images
Due to the ongoing pandemic, even reporters are finding it hard to carry out their work effectively. One would assume you would take all precautions necessary when broadcasting from within your home, but that isn't always the case...
From half-dressed journalists to surprise side-piece appearances, we've really seen it all this week.
The world of TV reporting has proved to us why business and pleasure really don't mix.
We've seen exposed "cheaters..."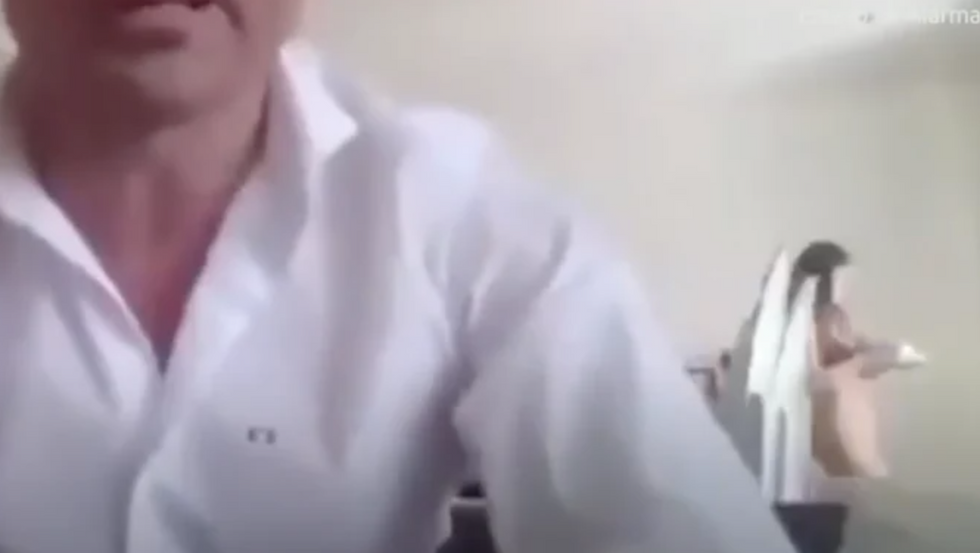 via: YouTube
One Spanish reporter was stuck in the hot seat when his "other girlfriend" was caught on camera in the back of his videocall...
And we got more than we bargained for when this happened...
Nice room. Nice shorts. 7/10. @ReeveWill https://t.co/UIdj5N64cq

— Room Rater (@Room Rater)1588083236.0
We all saw a little bit more than we wanted after a news reporter thought he could risk not wearing any pants while doing a video call.
The story I'm about to tell you next involves yet another little mishap live on air.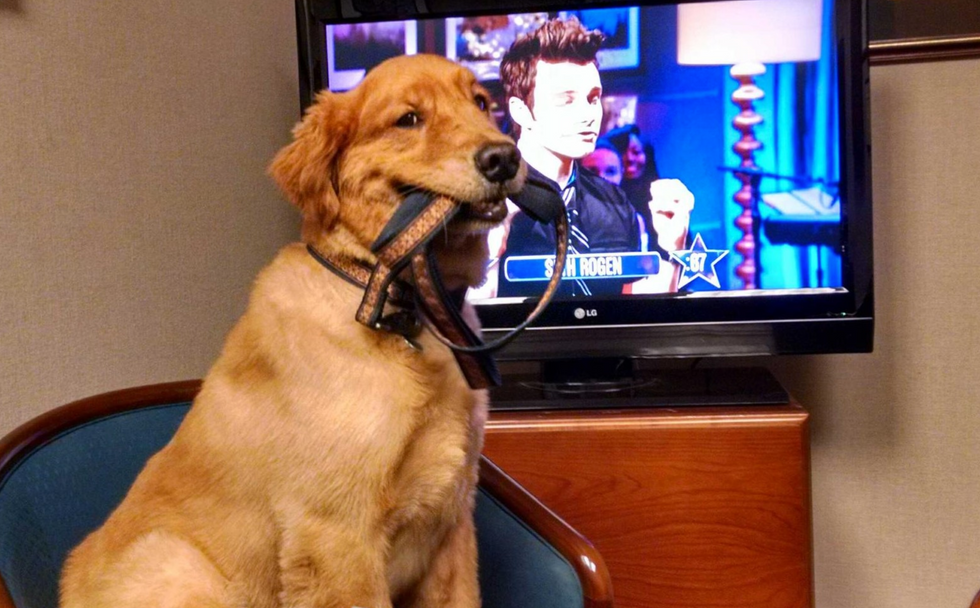 Thankfully, this reporter
was
dressed appropriately. However he also had a surprise visitor while he was trying to do his job...
We all know how hard it is dealing with family members in the house...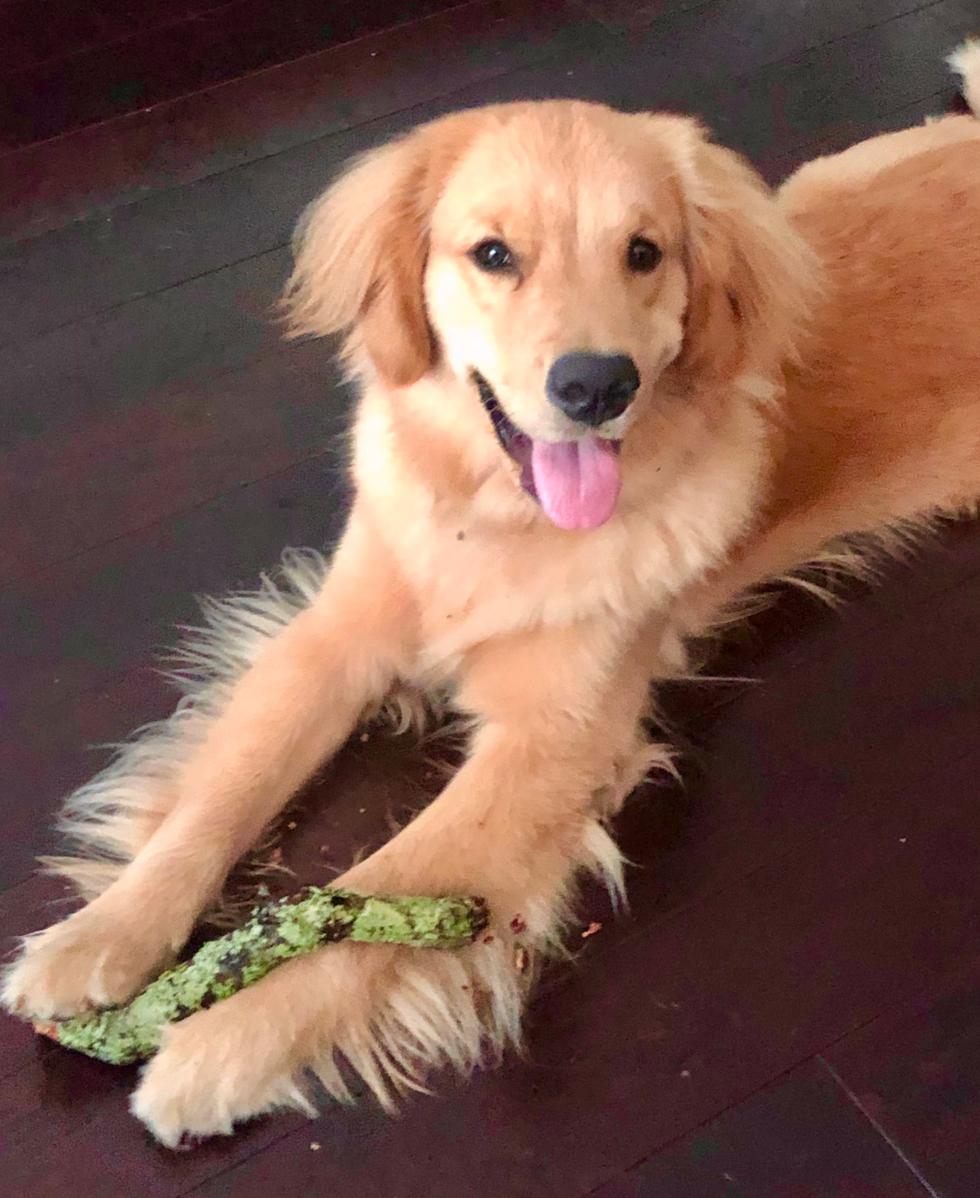 Zoom meetings have never quite gone to plan with everyone running around the place.
But imagine having to deal with a needy pet...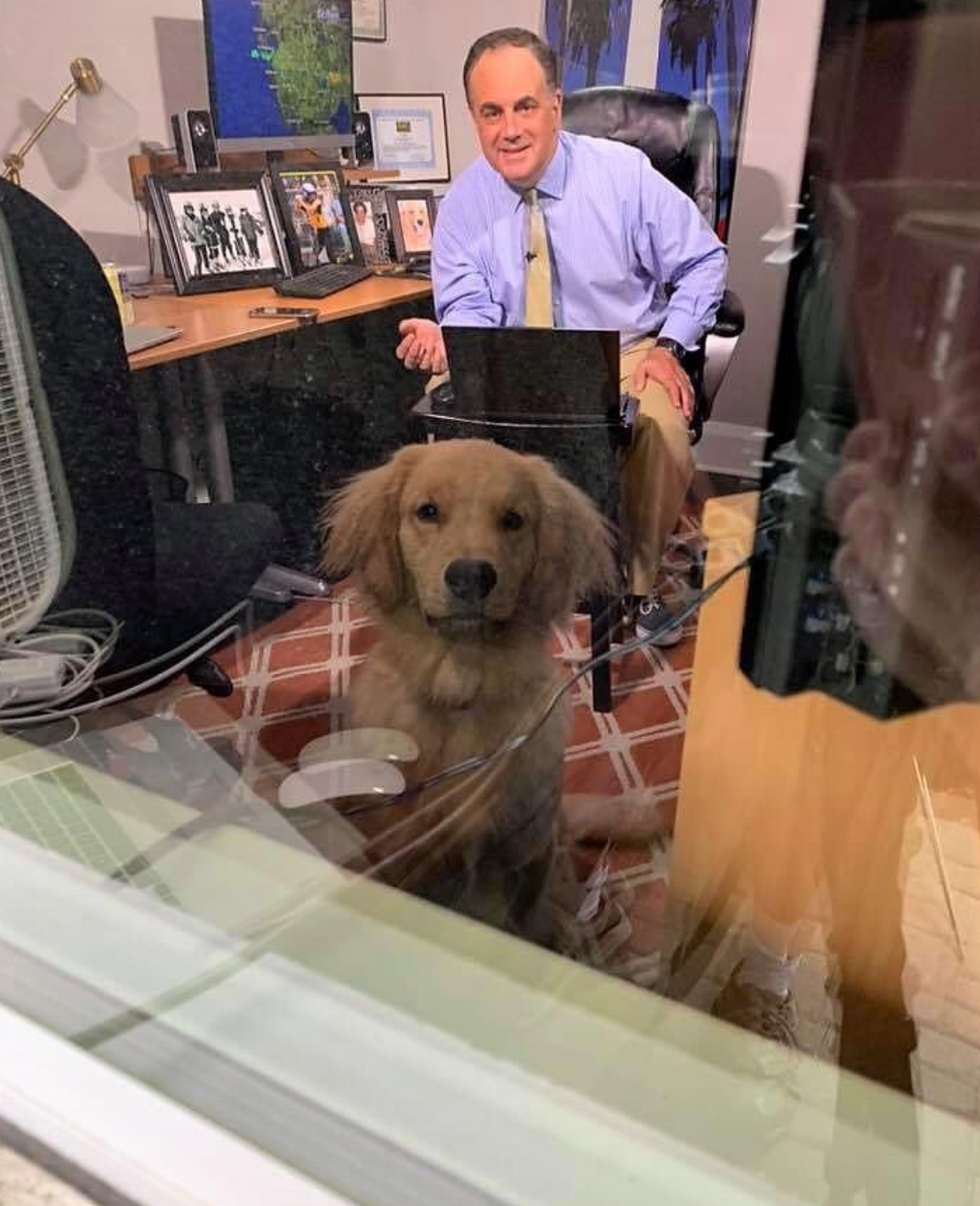 That's right. Rather than having a human interrupt his call, this one weatherman's golden retriever decided he wanted attention and he wanted it
now
.
It may have been the most adorable interaction we've ever seen!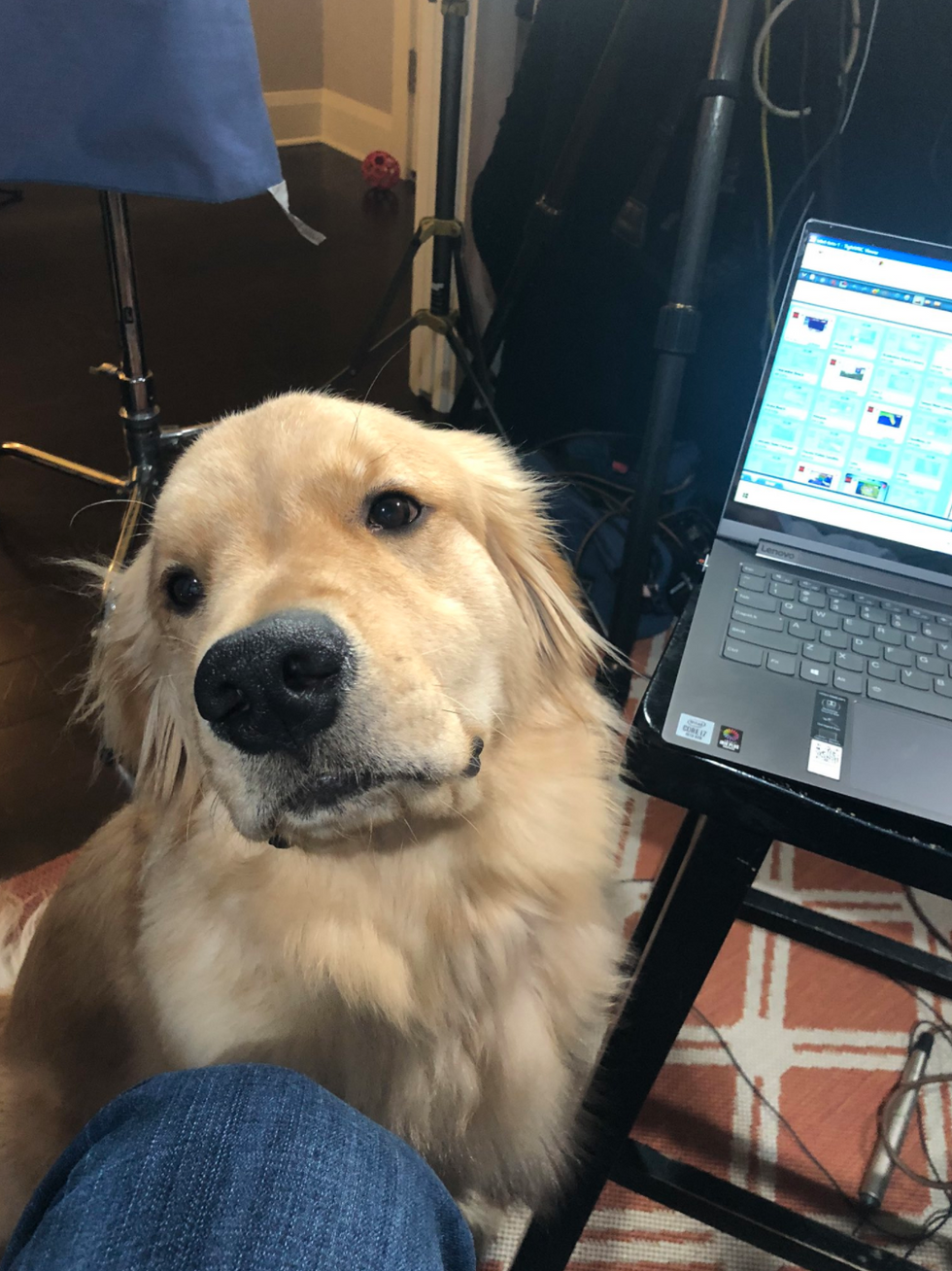 Read on for the full video.
Now, we know that a dog is truly a man's best friend...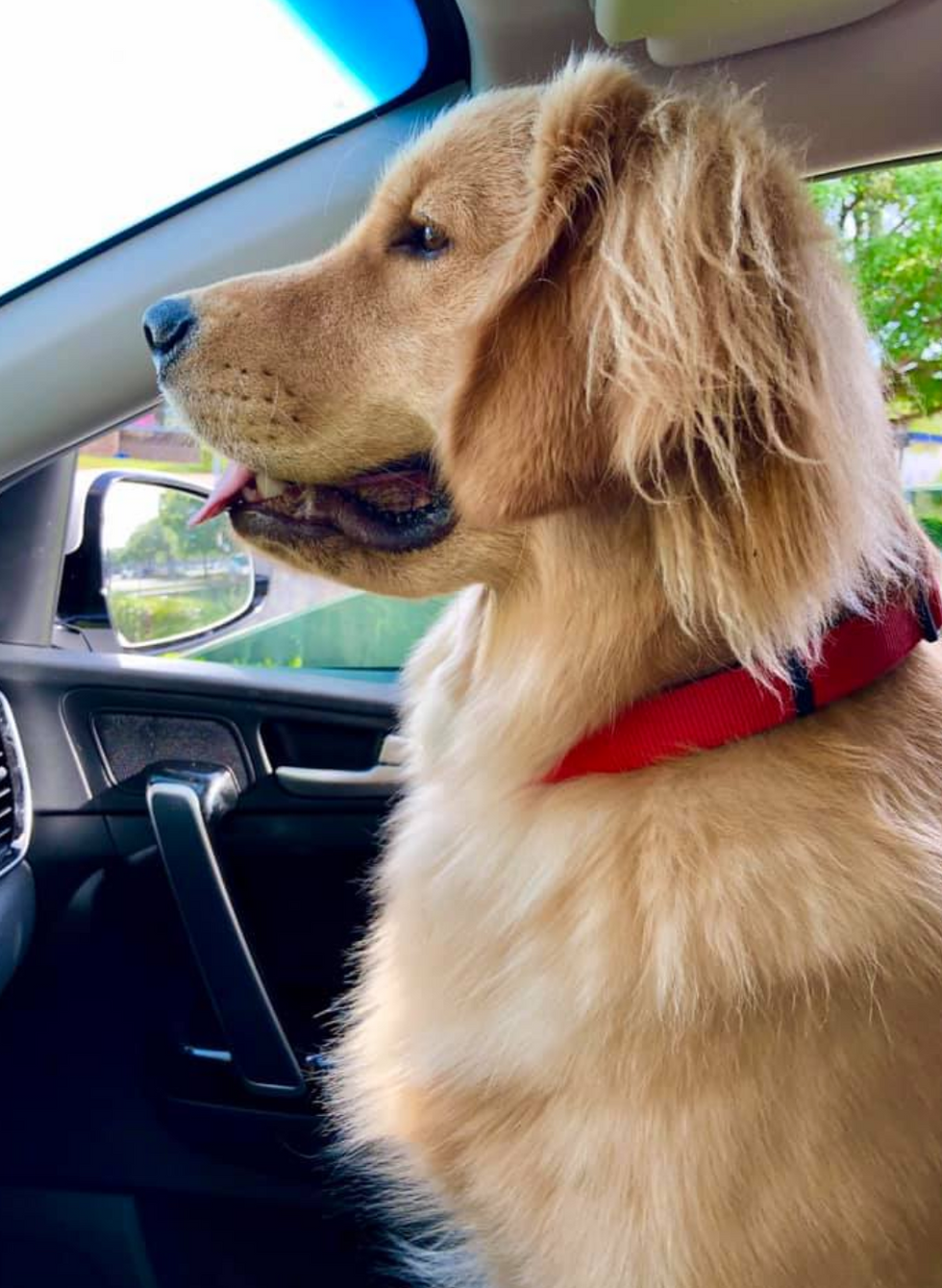 But sometimes, just sometimes, you need a little space, especially if you're in the middle of delivering the weather to millions of viewers watching.
Fox News 13-Tampa Bay's chief meteorologist Paul Dellegatto found that it is an impossible task with a pooch on your lap.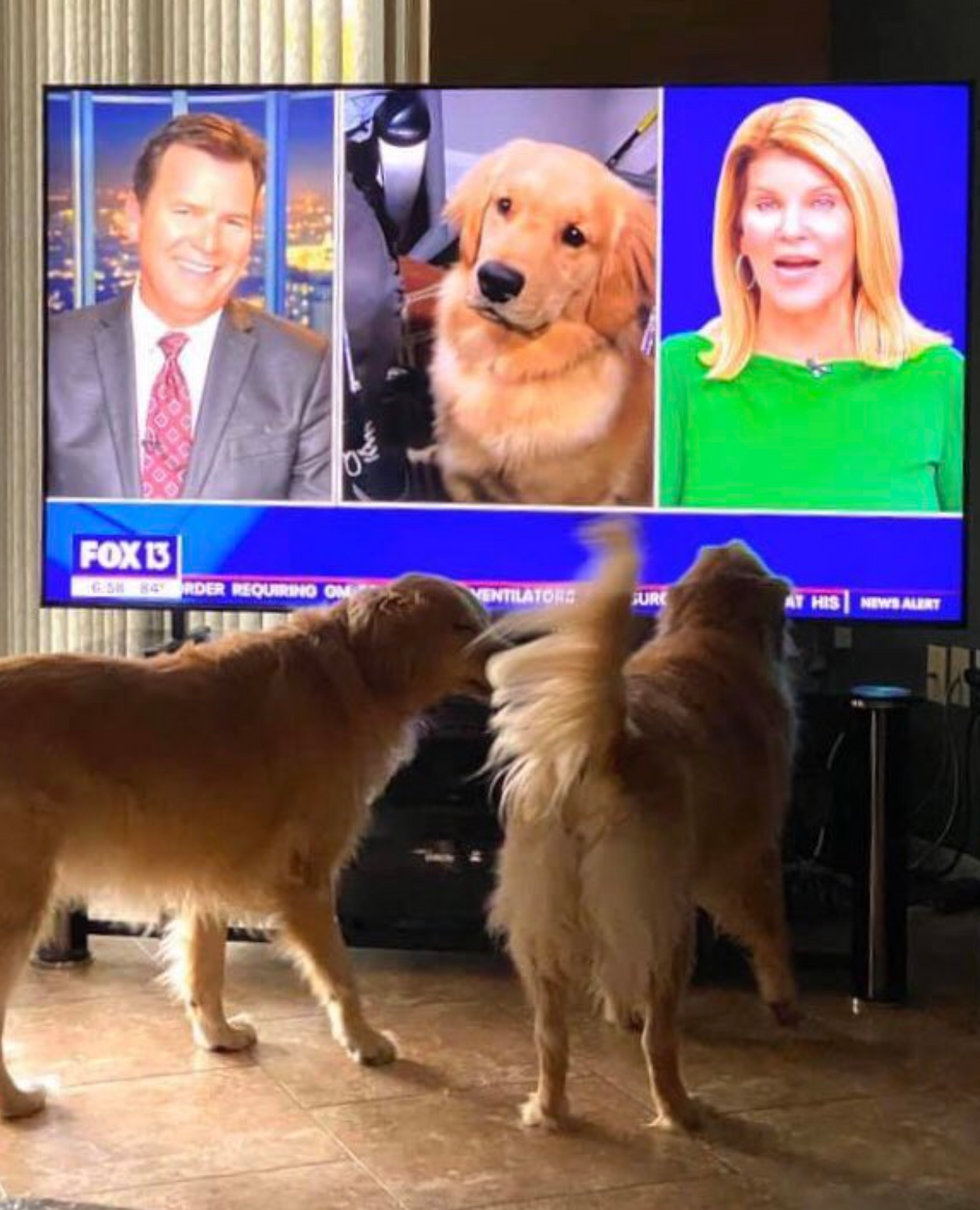 While Paul was in the middle of explaining how the temperatures were looking for the next few days, his golden retriever, Brody managed to nudge his way onto the scene.
It all started with a bump into Paul's animations device...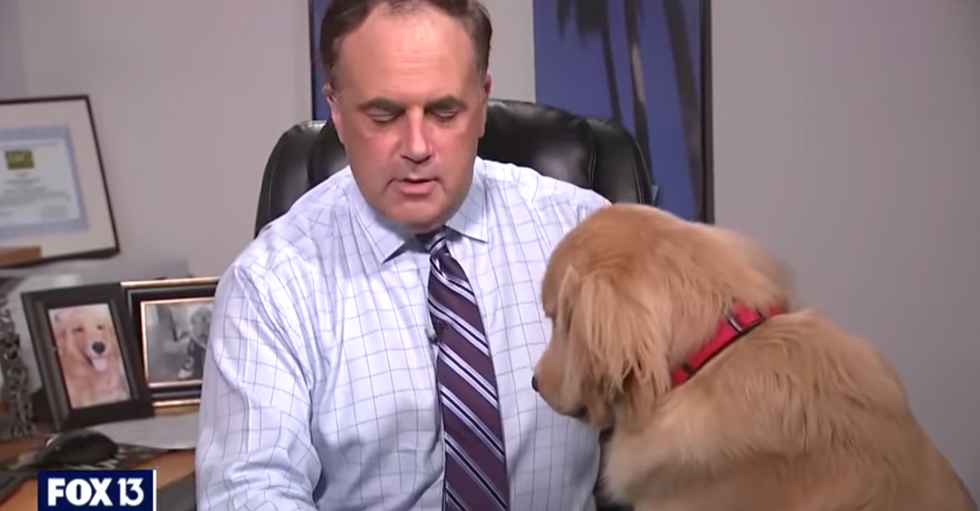 via: YouTube
"That wasn't quite smart," you can hear him say to Brody as the cameras continue to roll.
He easily gives in to the puppy dog eyes and asks Brody to jump onto his lap...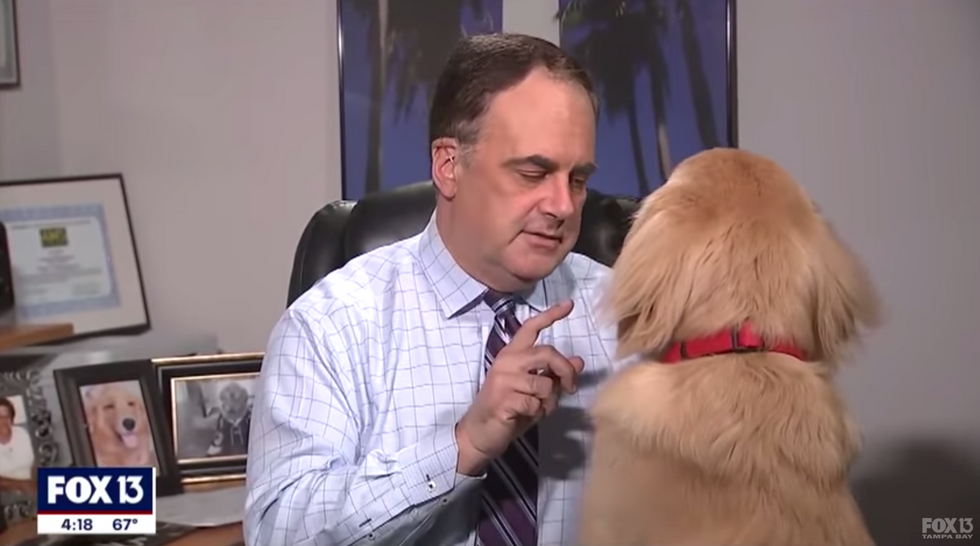 via: YouTube
Paul later revealed that the interruption was probably because Brody was hungry and promised to give his pet some food after the broadcast was over.
But Brody was curious all throughout the videocall...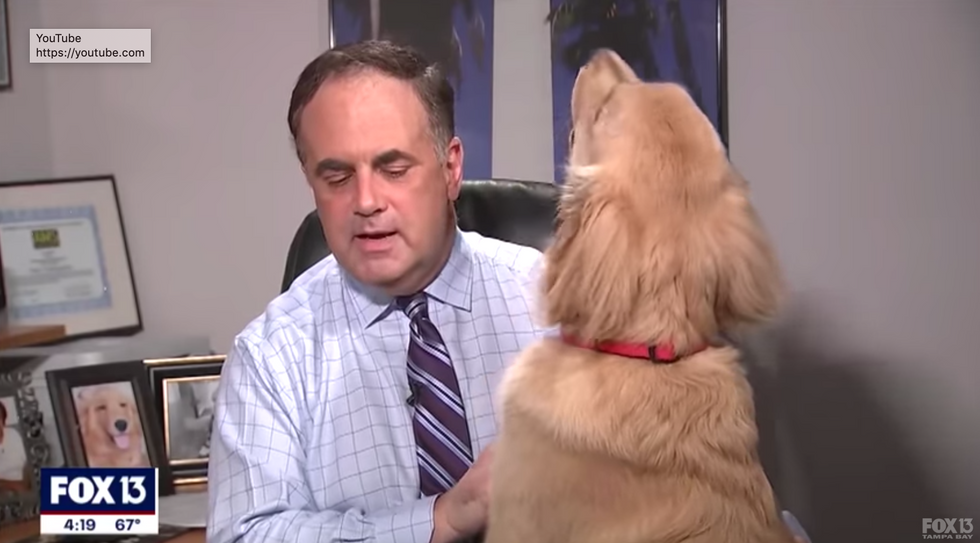 via: YouTube
He kept sniffing around the equipment and around Paul too. All in all, it was probably the best weather forecast segment we have ever seen.
No one can stop talking about it...
This weather forecast guy having his dog on live tv while he has pictue of the dog behind him is everything❤ https://t.co/lVXLdyw0hi

— atomic/x (@atomic/x)1588087752.0
I didn't even notice that until now!
But then Paul himself replied to those comments letting us know who the dog in the photo was...
@dog_rates Brody says thank you! Pic on my desk is of my previous golden, Sparky, who passed away about a year ago.… https://t.co/ofXBzKzRdN

— Paul Dellegatto⚡️FOX (@Paul Dellegatto⚡️FOX)1588273554.0
My heart! RIP Sparky. I'm glad he's got Brody now.
Here's the full video:
Isn't Brody just too goddamn adorable?
If you're in the mood to read more about botched TV appearances...
Find out why fans were worried about Simon Cowell after his latest appearance on Britain's Got Talent.