If you were a '90s kid, chances are you tuned in to watch Lizzie McGuire on Disney channel. The show, which ran for 2 long seasons, was a firm favorite and undoubtedly one of the most popular teen shows of its time.
And now, fifteen years on, it seems we'll be seeing a more grown-up Lizzie on our screens again as a Lizzie McGuire reboot is officially happening. It is set to drop on Disney's upcoming streaming platform, Disney +, and as you can imagine, fans were thrilled that Hilary Duff would be reprising her titular role.
And it seems the news just keeps getting better and better, as a lot of the original characters will be appearing back on our screens including our favorite side-kick, Gordo.
Keep scrolling to see them both reunite in an adorable video!
Any Lizzie McGuire fans here?
Because Hilary Duff dropped some potentially amazing information about the future of the show!
When last we heard from Lizzie…
She had just graduated from school, and made a splash in Italy!
Remember the Lizzie McGuire Movie?
You've gotta love the way Lizzie went to Italy, fell for a pop star, found out he was a fraud, teamed up with his co-star who conveniently looked just like her, and did an amazing duet in front of thousands!
This is what dreams are made of.
Have you ever wondered what happened next in the life of our teen idol?
Now, we may finally know.
😱 @HilaryDuff just confirmed "conversations" about a #LizzieMcGuire revival and PAOLO 👏 IS 👏 SHAKING! Tag your Mira… https://t.co/87D74JsCbj

— Entertainment Tonight (@Entertainment Tonight)1544223410.0
In a recent interview, Hilary confirmed that the idea of a Lizzie McGuire reboot was definitely being explored.
When the news first broke, Hilary also didn't want to give people false hope.
"There's been some conversations," Duff said. "It's definitely not a go. I don't want to get everyone wild talking about it."
But, like…there is already hope.
Because I can't think of anything better than having a McGuire reunion.
Here's what it would entail:
Basically, the reboot would follow Lizzie in her current adult life, after the events of the movie (because we can't have Lizzie McGuire without Lizzie herself, Hilary Duff!)
Hilary had some thoughts on the show.
She was asked where she thought Lizzie would be at this point in her life. "I'm racking my brain," she said. "I don't think she's a mom yet, but she might be getting there soon."
Duff also acknowledges how important the show was for kids.
"I mean I love her so much. I think she was so important to girls at an important time in their life. If she could be important to them again at this age, I think that would be amazing."
And it's true that the show was important.
For the kids back then (the young adults of today), Lizzie McGuire was all about the best and the hardest parts of adolescence—and it helped us deal with our own lives!
Fans were already excited, even without an official date.
How could they not be?
It's been long enough.
Fifteen years, in fact. Bring on the revival!
Fans are ready to relate again.
All the old Lizzie McGuire fans are grown up too—and in the same place she would be if the revival happened.
Like, they're already asking if Gordo is even available.
Because while Hilary Duff still acts and Lalaine (Miranda) is an actress and musician, Adam Lamberg (Gordo) has retired from the public eye.
How about this one?
I'm here for this #LizzieMcGuire reboot, but only if Kate & Lizzie are bffs & Matt is a wealthy tech nerd in Silico… https://t.co/t9269ntTL0

— Javi B. (@Javi B.)1544321667.0
It always goes back to Gordo, doesn't it?
The cast will be returning to screens very soon.
The new story picks up as Lizzie McGuire is just about to turn thirty.
"She seemingly has it all – her dream job as an assistant to a fancy New York City decorator, her dream guy, and a picturesque Brooklyn apartment – but things aren't always as they seem,"
Insider
reports.
And the whole McGuire gang are reprising their roles...
Yep, you read that right. As well as Duff, original cast members Hallie Todd, Robert Carradine, and Jake Thomas are set to reprise their roles as Jo, Sam and Matt McGuire for the sequel series.
And now Gordo's got in on it too!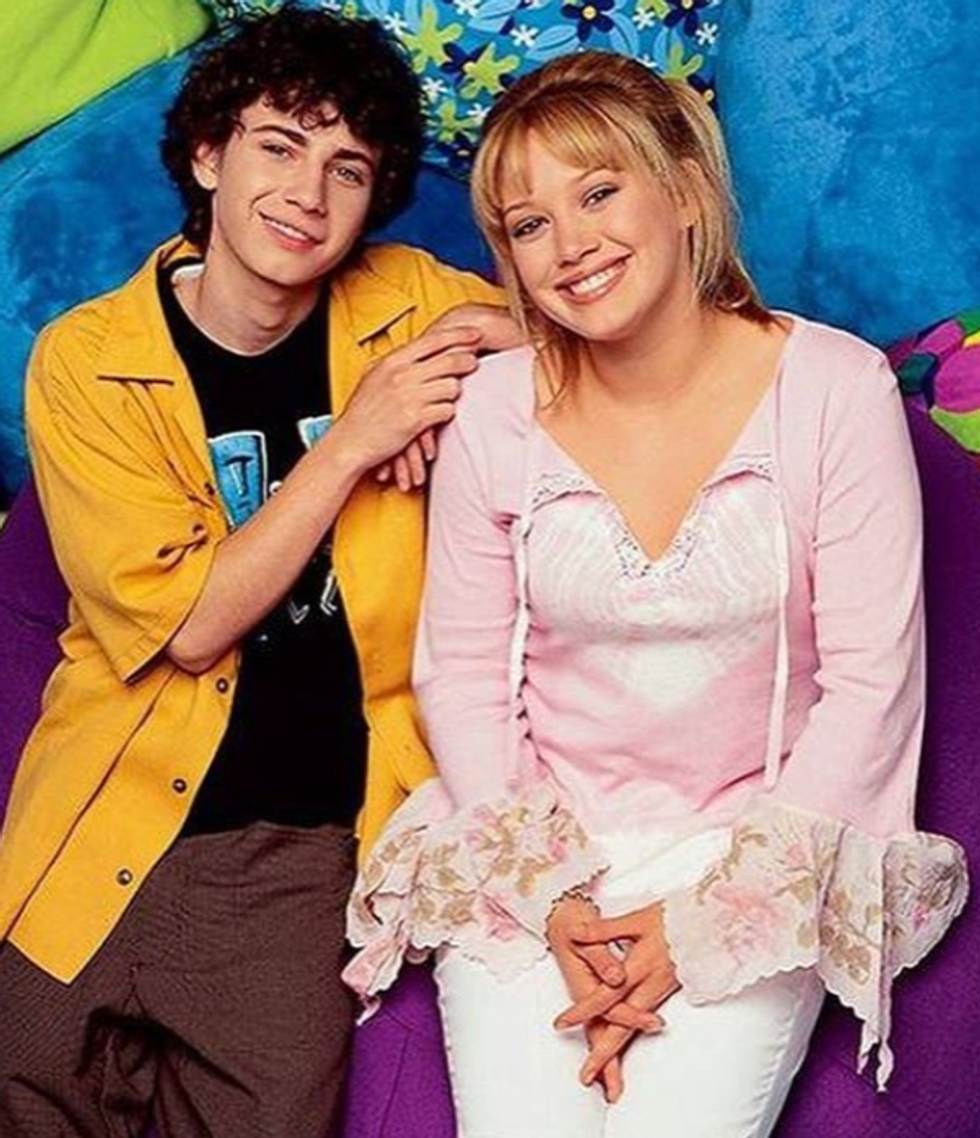 One of Lizzie's besties has confirmed that he will be returning along with her on-screen family members.
It seems as if he's ready to come out of the shadows and take his spotlight back.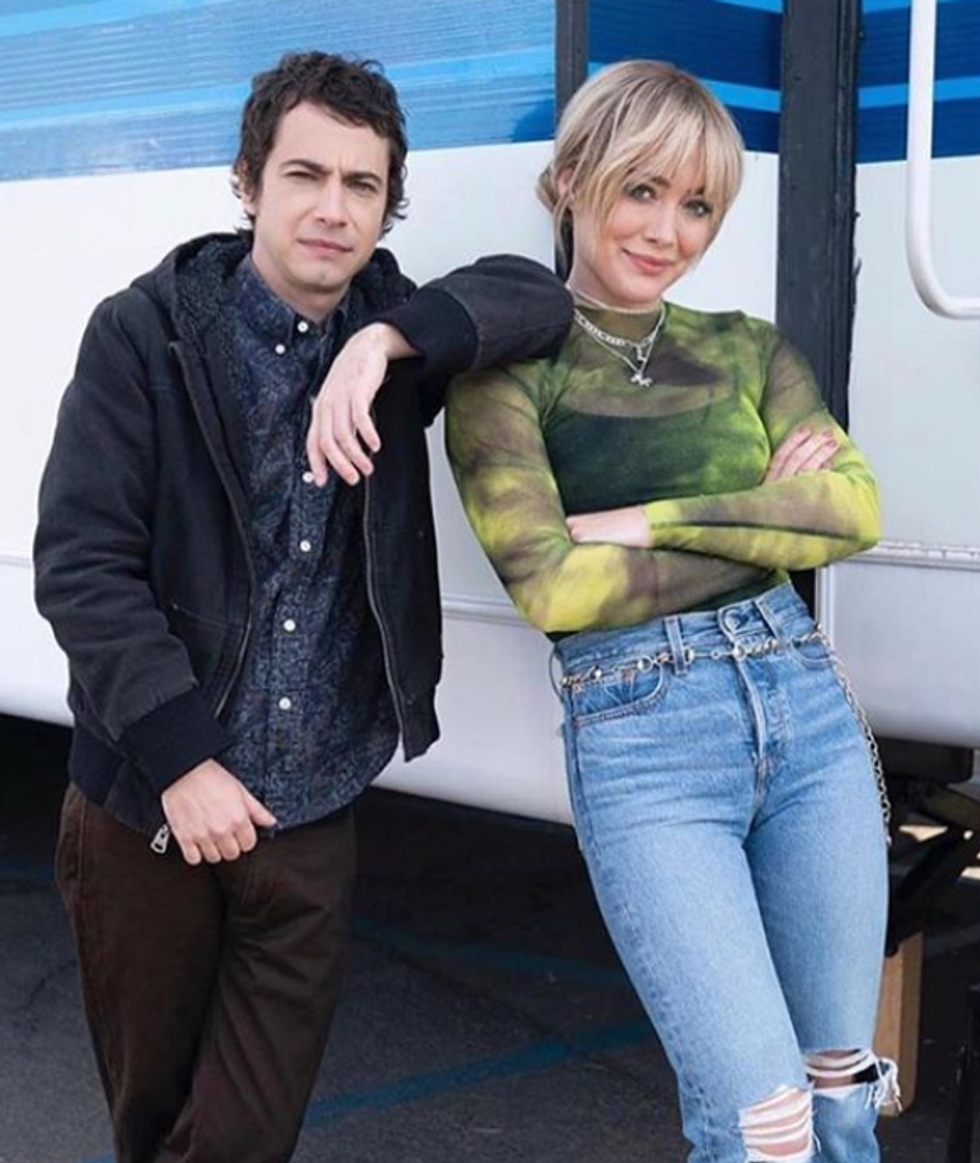 After taking a break from the showbiz life, he has decided he wants to get in on the action, which has sent fans crazy. I mean, who wouldn't be crazy for Gordo? He's such an underrated sweetheart.
That's 2 out of the 3 back together!
All we need now is Miranda, and we're hoping she's ready to confirm her role pretty soon! We can't stand the wait!
Check out the photo Disney posted on Instagram.