Gordon Ramsay is no stranger to controversy - but his Christmas dinner may just be his most divisive dish yet.
Even though Gordon Ramsay is one of the most recognized and sought after chefs in the world...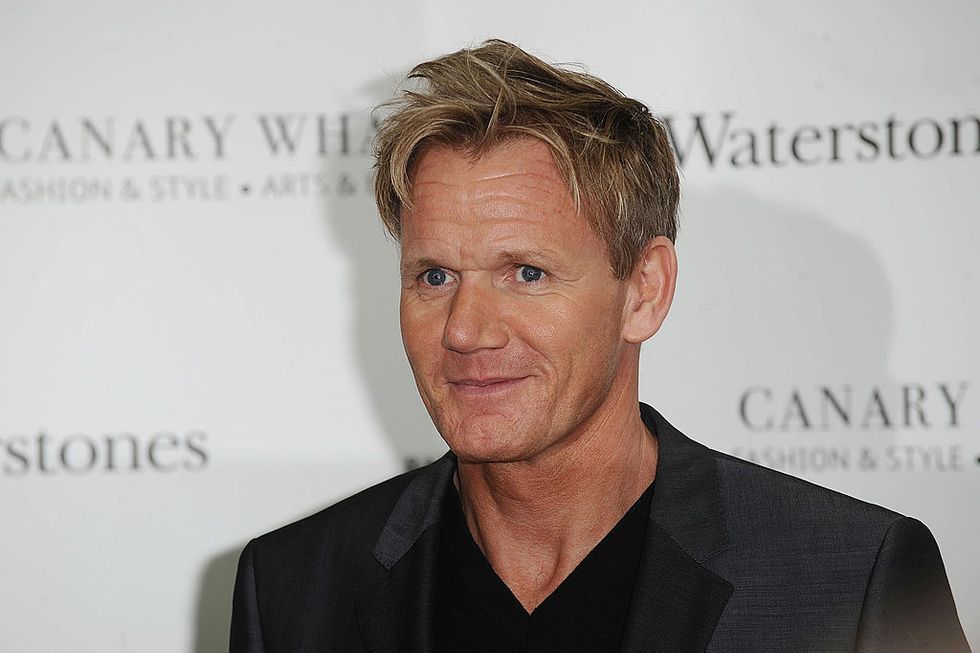 via: Getty
It seems that his diners aren't
at all
impressed with his latest menu tweak.
Even though his food is good enough to serve the Queen of England...
via: Getty
The extortionate price tag on his annual Christmas dinner has sparked outrage amongst his clientele.
Now, usually, Gordon Ramsay is one of the hottest chefs in the world.
via: Getty
The British cook is well known for his short temper and no-nonsense cooking style, but it's safe to say that he's pretty damn good at what he does - which is cooking.
He quickly used his talent to make a name for himself in the world of television.
Kitchen Nightmares, a show wherein Gordan helps restaurant owners to revamp their crumbling kitchens and transform them into the best places to eat in America. But of course, Kitchen Nightmares never falls short in its bad language and temper tantrums. Let's not even get started on Hell's Kitchen...
Idiot Sandwich, anyone?
When it comes to cooking amazing food, Gordon isn't afraid to put people well and truly in their place.
He gets the job done...
He also isn't afraid of a little controversy...
With his colorful language and explosive temper in the kitchen, Gordan is forever coming under fire for his behavior towards other chefs.
His temper is what Ramsay is criticized for the most...
Despite his foul-mouthed rants being the best selling point on his TV shows, many have labeled the chef as a "bully", and have slammed him for giving actual chefs the wrong kind of reputation.
But the one thing Gordon is very rarely criticized for?
Millions of people around the world are eager to try some of his dishes...
via: Getty
And, thanks to the thirty-five Gordon Ramsay restaurants scattered across the globe, many fans are able to actually experience a taste of Gordon's dining.
Of course, eating in one of Gordon's restaurants doesn't come cheap...
However, one dish is getting some flack online.
not impressed with Ramsay's Christmas dinner...
Here's the controversial meal.
What do you make of it?
annoyed...