Gordon Ramsay is known for many things. Alongside his delicious food, he's also famous for telling it like it is, and he's never been known to sugarcoat his words. In fact, he's built a whole career from his bluntness, with Ramsay's Kitchen Nightmares and Hell's Kitchen both showcasing his witty put-downs and no-nonsense attitude.
His star-status has likely earnt him quite a few celebrity contacts. So who does he call up to perform at his daughter, Matlida's, eighteenth birthday bash? The one and only Ed Sheeran, of course!
And for a hefty price of $650,000 Ed agreed to take to the stage at the teen's birthday.
Ramsay has well and truly gone all out for his daughter's special day. The party was nothing short of extravagant and Sheeran truly topped it off. After all, who else can say that Ed Sheeran performed for their birthday?
Sheeran wasn't the only thing to make this party top the ranks. Keep scrolling to get an inside look at the expensive soiree.
Gordon Ramsay is one of television's most beloved chefs.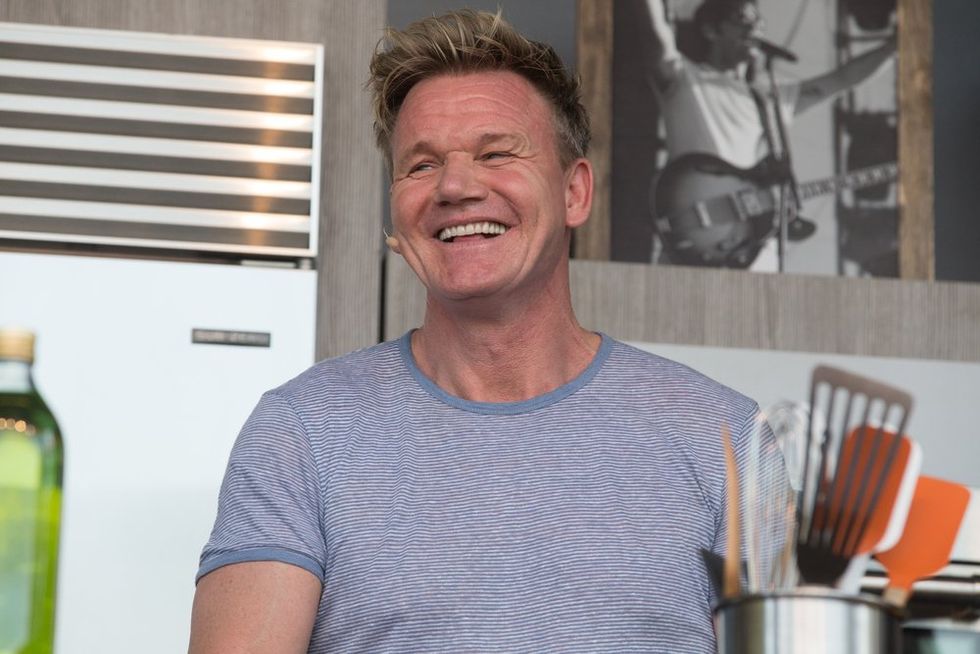 Born in Scotland in 1966, Ramsay earned his stripes in many fine London establishments, before coming to the forefront of foodie TV in the '90s.
He's one of the most famous chefs on the planet.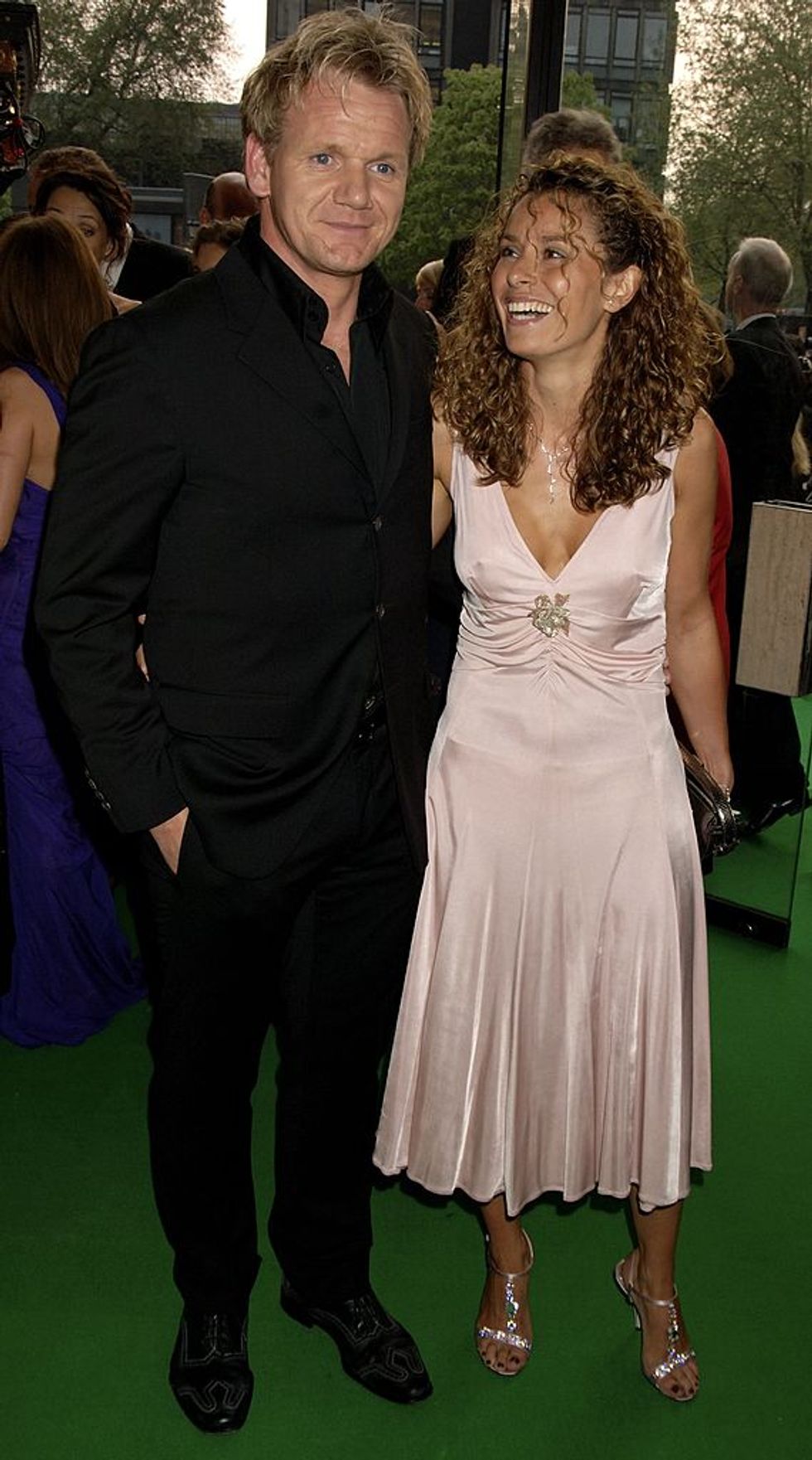 He rose to fame in a fly-on-the-wall food documentary called 
Boiling Point
and went on to win a BAFTA for his appearance in 
Faking It 
in 2001.
But there are two main shows that helped to make Ramsay a household name.
Ramsay's Kitchen Nightmares first aired in the UK on Channel 4 in 2004. On the show, Ramsay visited failing restaurants around the world and helped owners to spruce up their businesses in order to turn them into successful establishments.
Hell's Kitchen is Ramsay's other most successful show.
It aired in the UK also in 2004, and featured Ramsay training ten celebrities to run a successful restaurant in London. The U.S. version of the show began in 2005.
While Ramsay is an undeniably talented chef and businessman, there's another reason for his television success.
He's known for having a hilarious, made-for-TV persona. Ramsay is often exceptionally grumpy, angry, feisty, or furious - and he certainly isn't afraid to say what he really thinks.
At times, Ramsay becomes a parody of himself.
This iconic scene (which is actually from the parody skit "Hell's Cafeteria" from The Late Late Show) is one of the internet's favorite Ramsay moments - and it makes for a great meme!
In spite of his reality TV pedigree, though, Ramsay is, first and foremost, a chef.
His restaurants around the world are known for their culinary perfection, and Ramsay has been awarded an incredible sixteen Michelin stars over the course of his career.
On top of all of this, Ramsay is also a family man.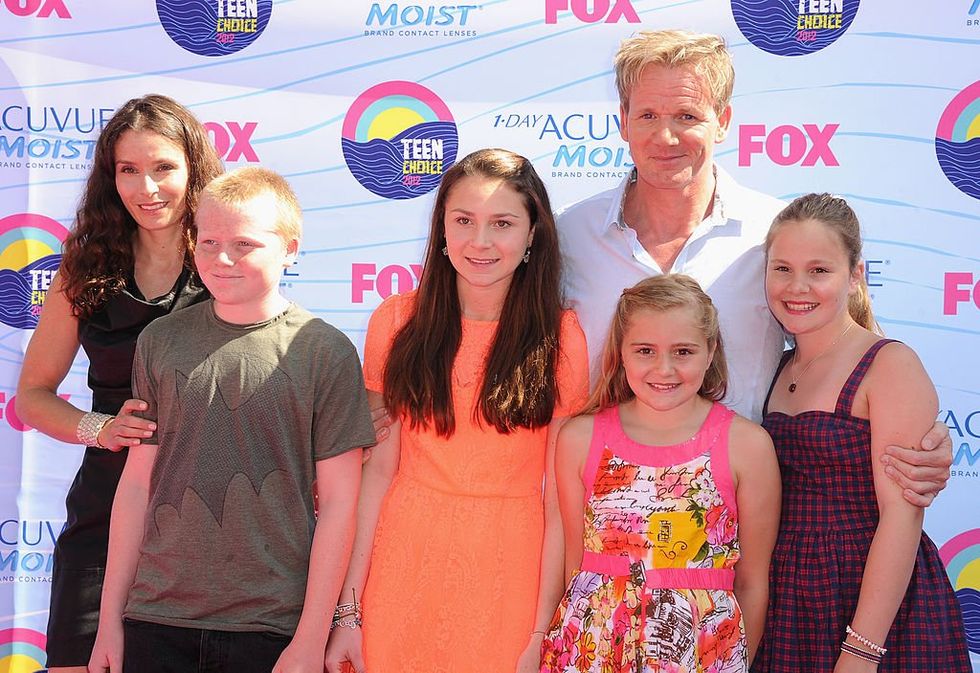 He married his wife, Tana Hutcheson (an ex-teacher), in 1996, and the pair have four children together, born between 1998 and 2001. Ramsay has also spoken publicly about a miscarriage that they had suffered in 2016.
His eldest, Megan Jane, is pictured second from the left.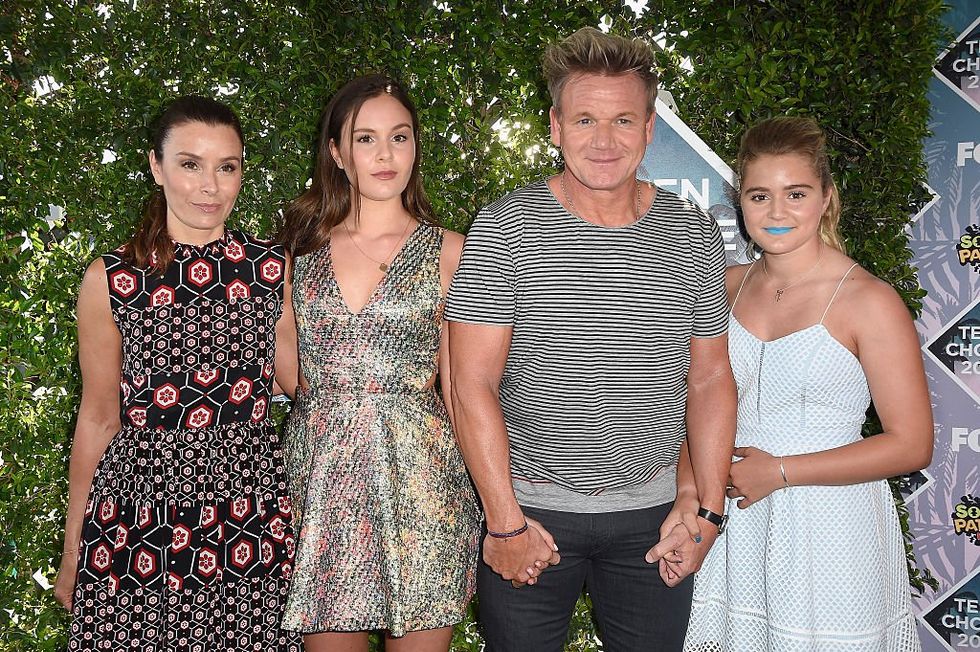 She was born in 1998, making her twenty-one years old. She's currently studying psychology at Oxford Brooks University in the U.K.
Next in order is second daughter, Holly.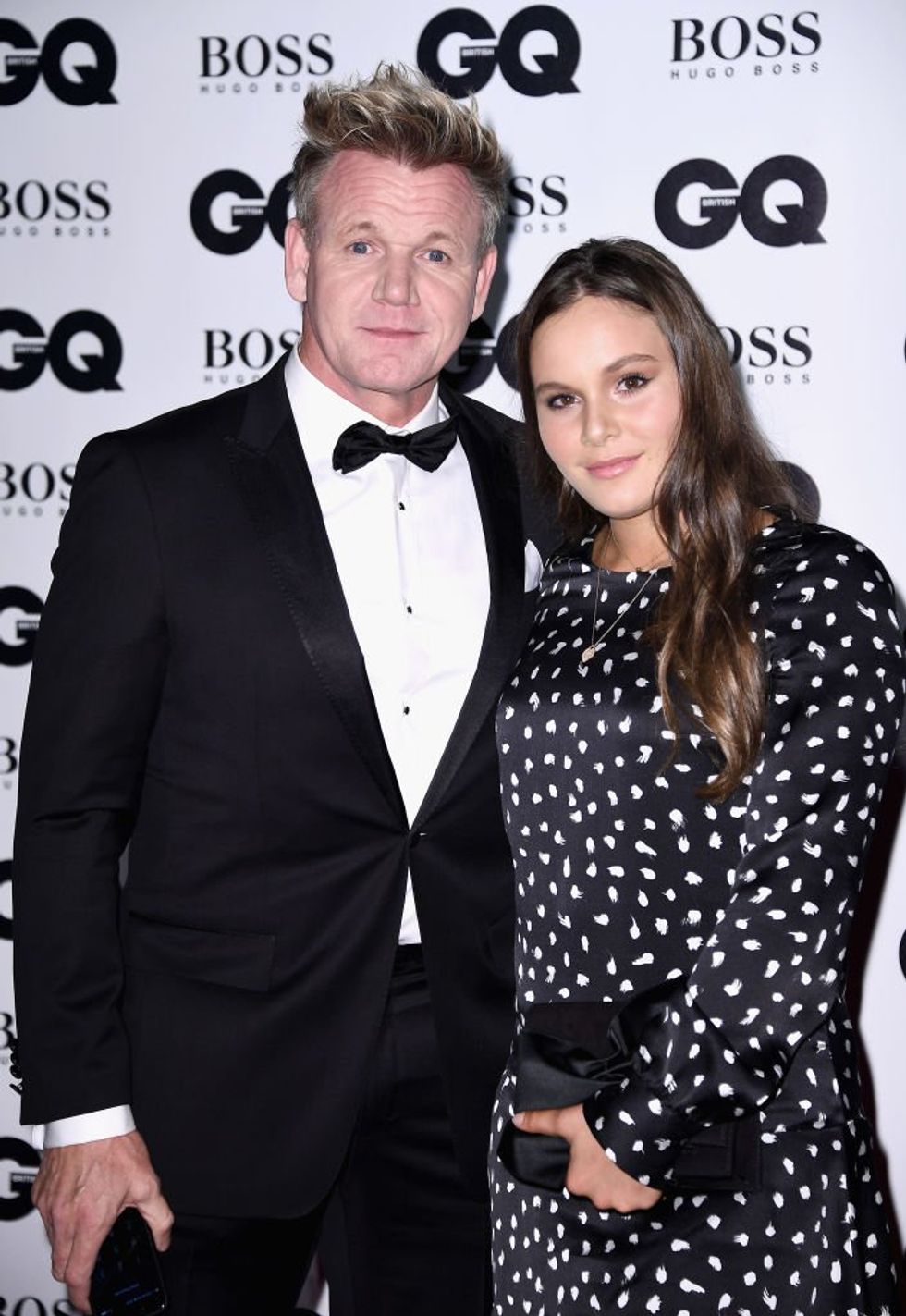 Holly was born on New Year's Day in the year 2000, making her nineteen. She's currently living between the U.K. and U.S.A to spend time with her family.
Holly is actually a twin.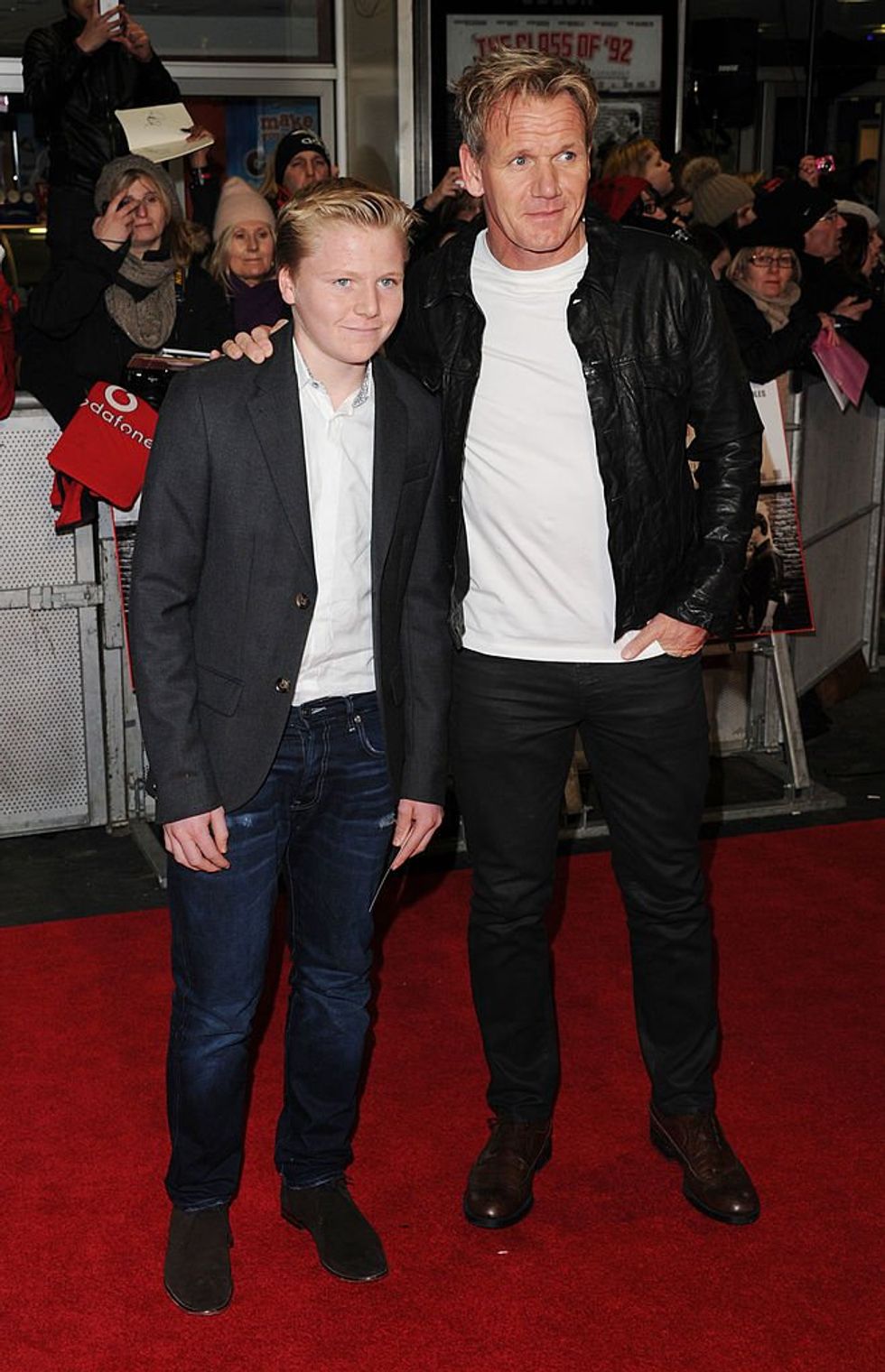 As you may expect, her fraternal brother, named Jack Scott Ramsay, shares the same birthday, but he is a few minutes younger. Here's Jack with his famous father in 2013.
Last but not least is Matilda.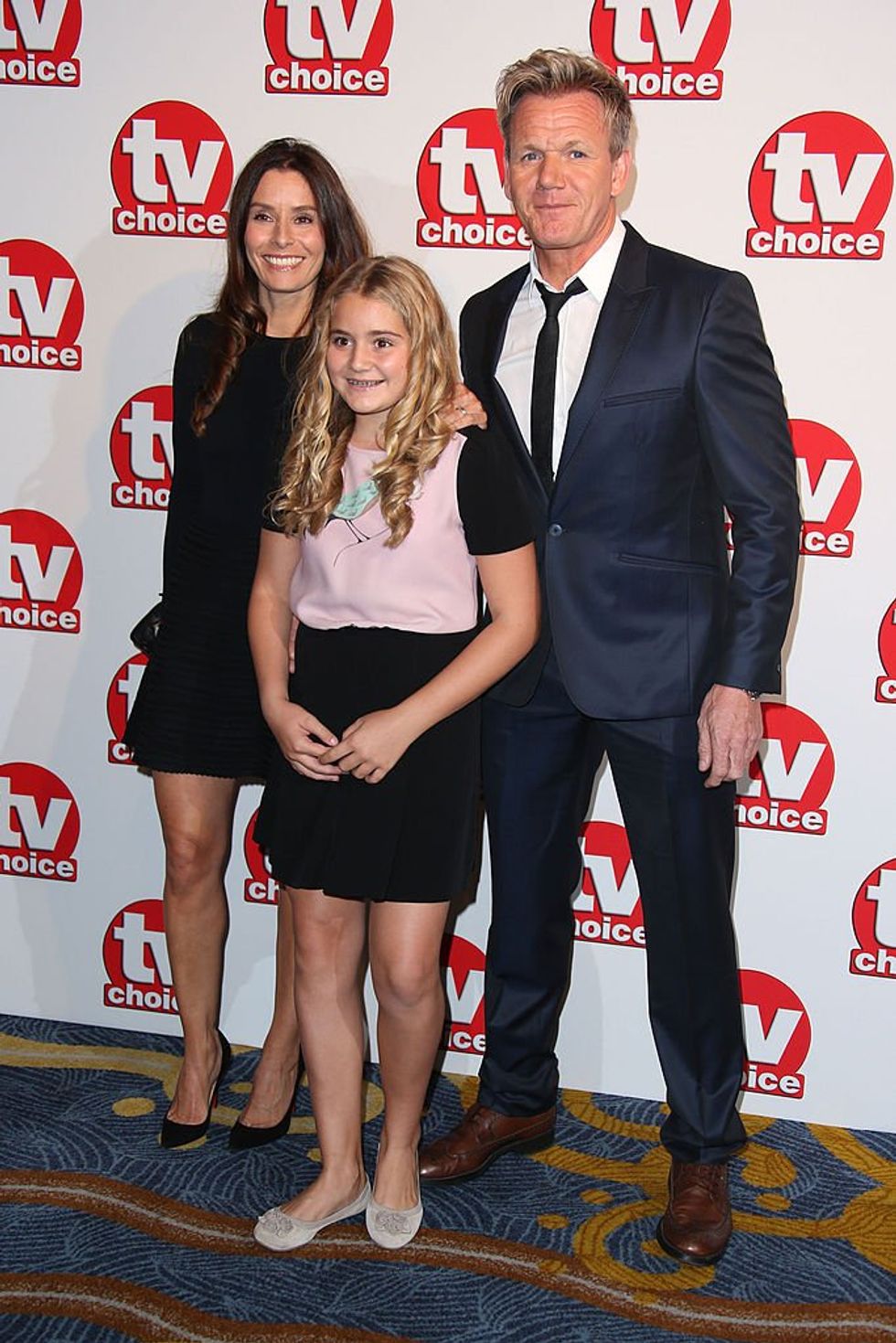 Born in 2001, Matilda is the youngest of the Ramsay clan. She seems the most likely to follow in her father's television-related footsteps and has
already
had multiple TV appearances including
This Morning 
and 
Masterchef Junior.
Matilda just celebrated her eighteenth birthday.
Saturday night's party was nothing short of extravagant.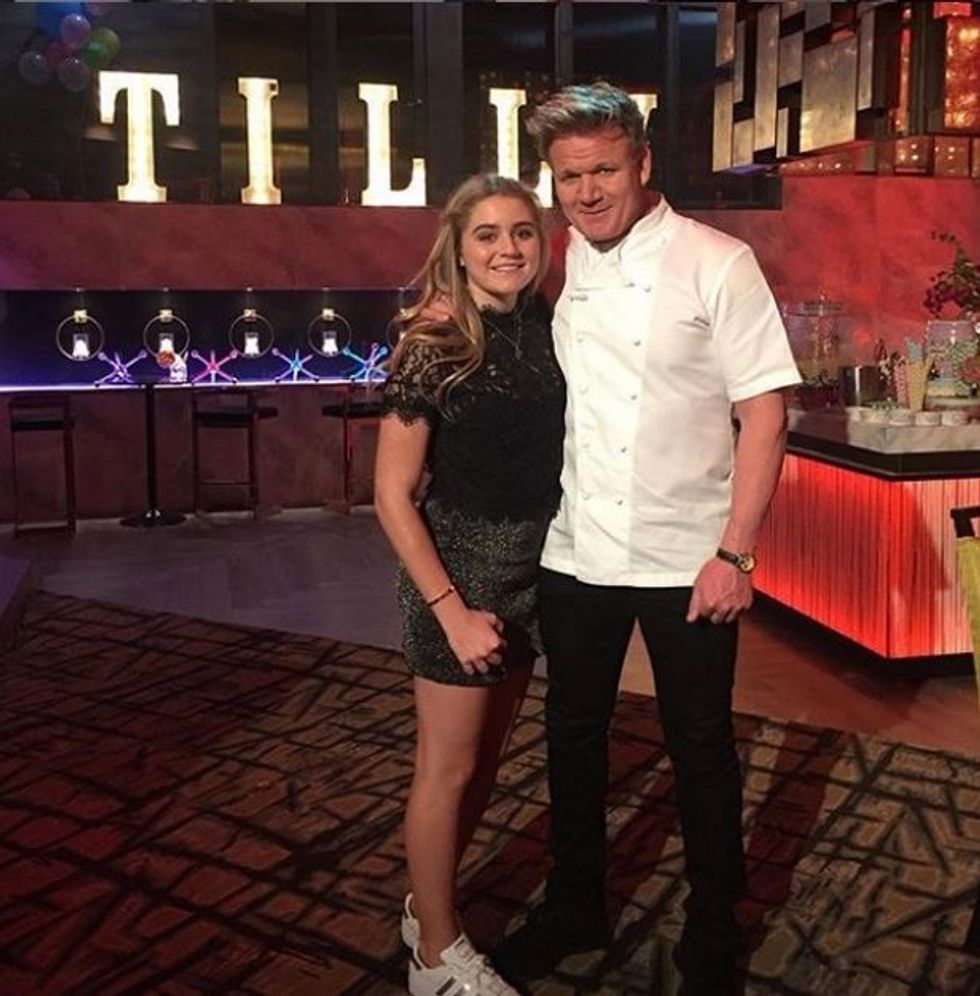 The Cuckoo Club in Mayfair, London was kitted out in James Bond themed regalia, with drinks topped with Matlida's face or the classic 007 logo and
even
a 007 ice sculpture.
But the star of the show came from the musical entertainment.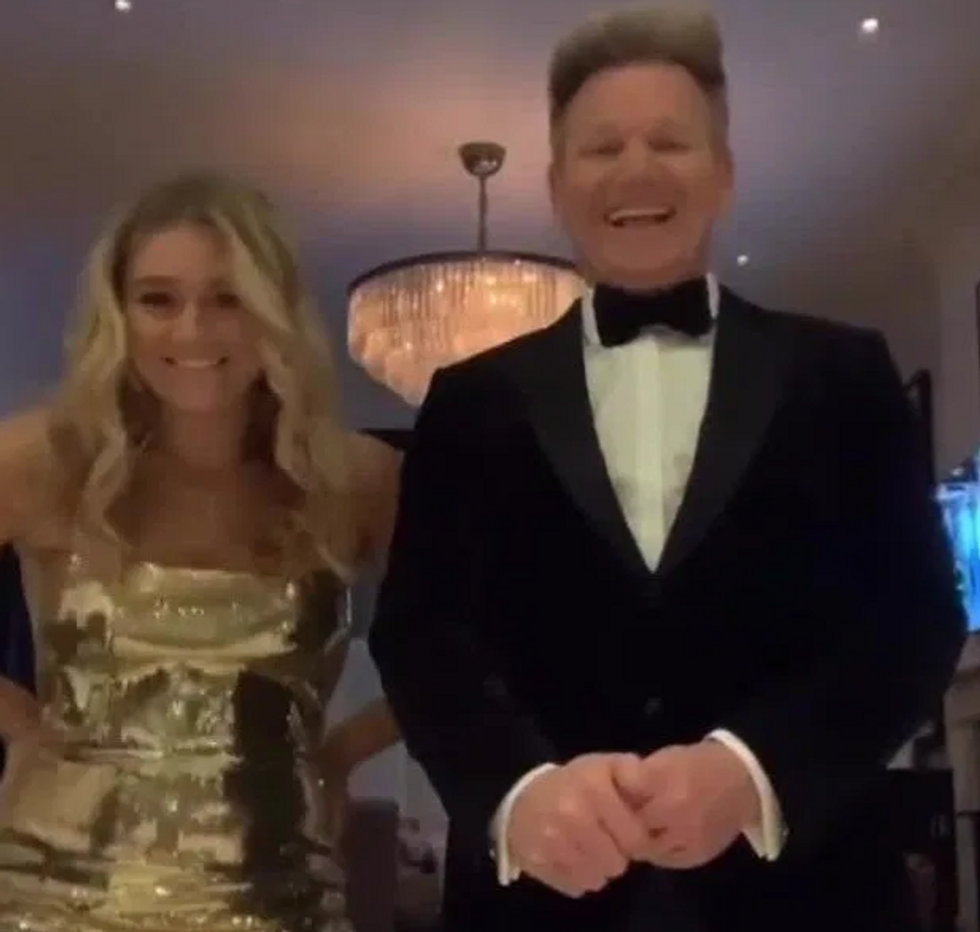 Using his star-status, Ramsay whipped out his celeb phonebook and called up Matilda's favorite singer to perform at her bash.
And he was no d-lister...
Sheeran, who is currently on a musical hiatus, came at a hefty price...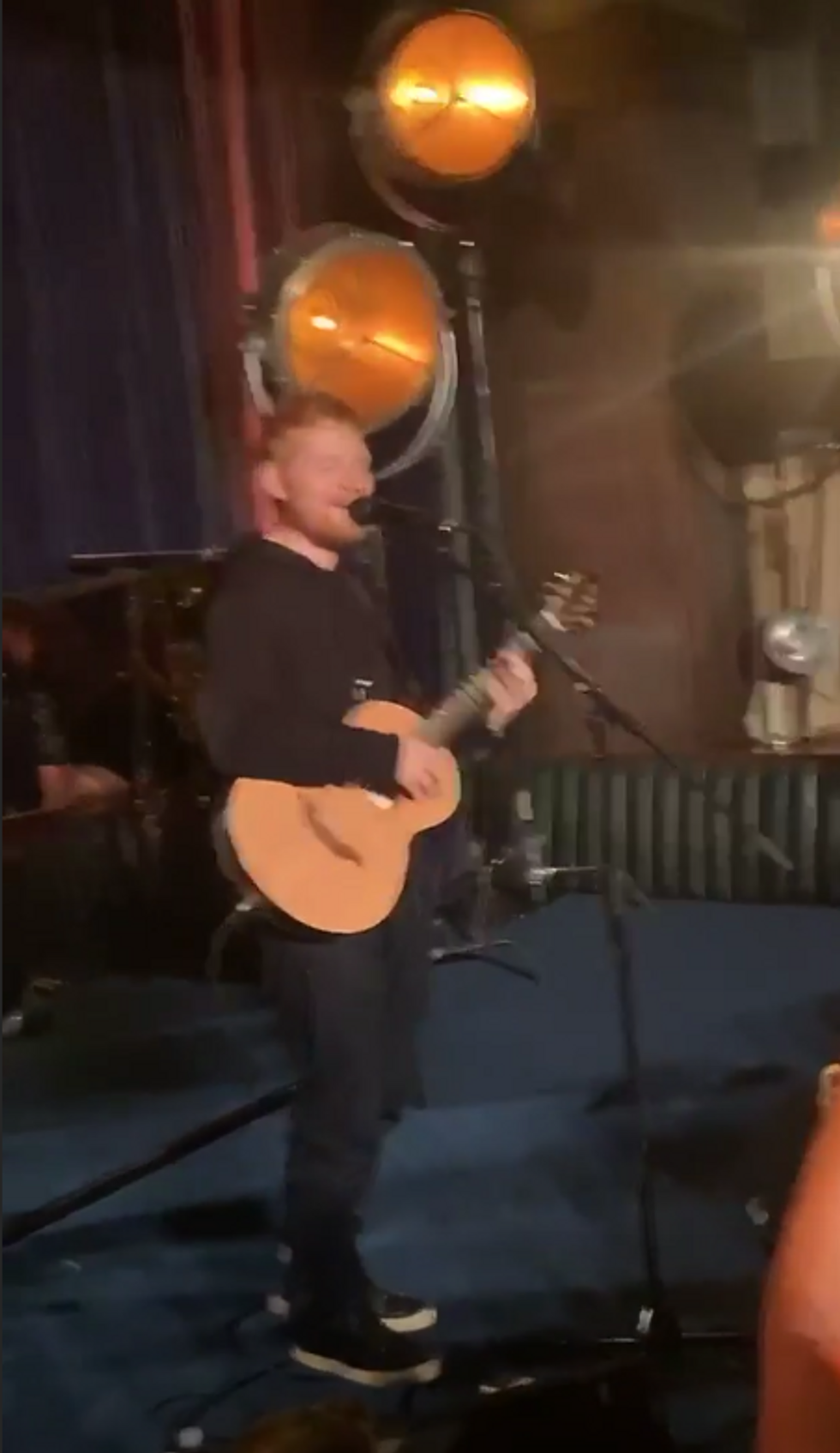 Ramsay reportedly forked out a whopping $650,00 to secure the "Shape of You" hitmaker for the night.
The singer belted out 5 songs for the teen.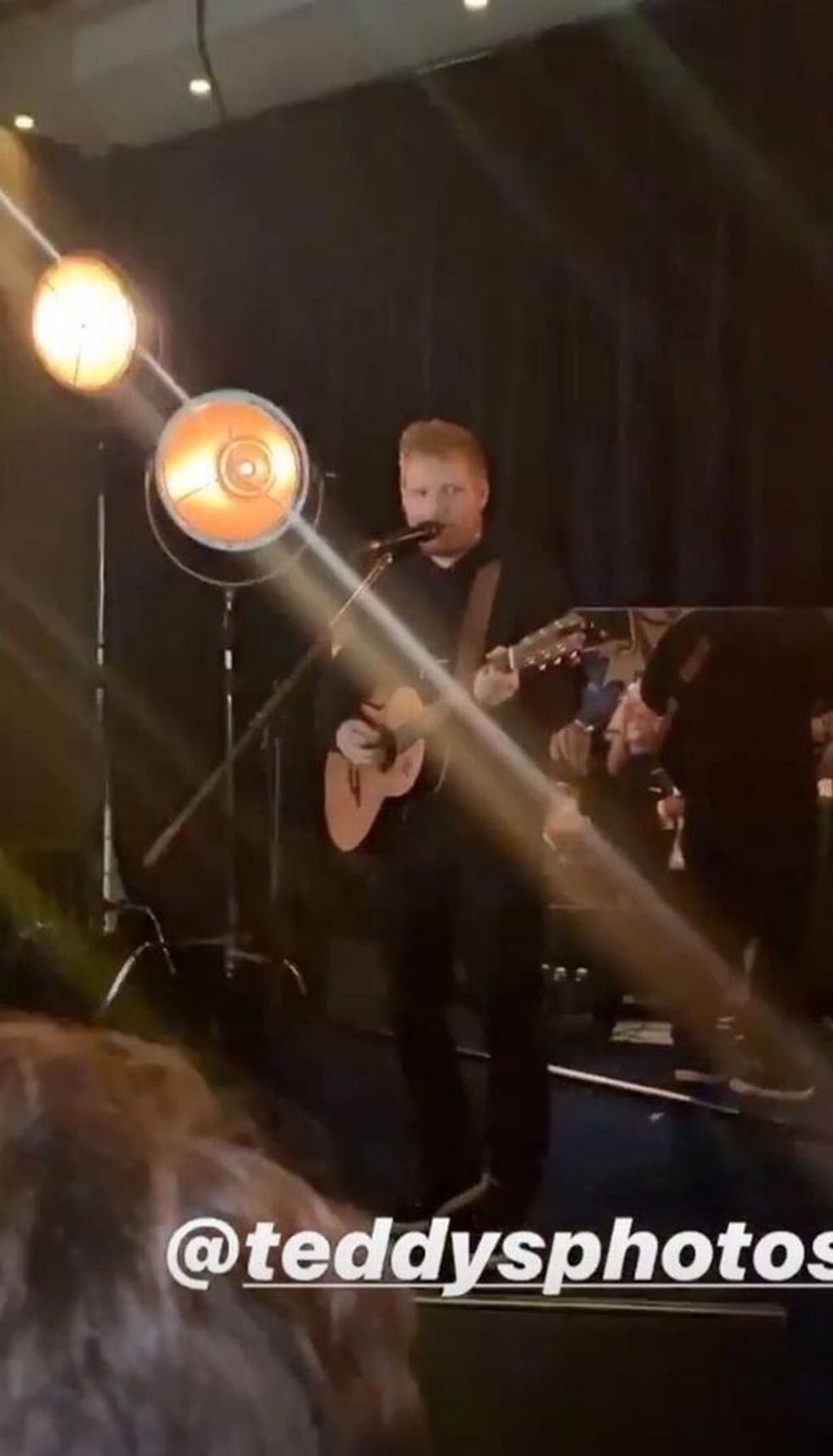 He also performed a personalized rendition of "Happy Birthday," at the end of the private gig.
According to an insider source, it "meant the world" to Matlida that her favorite star was there.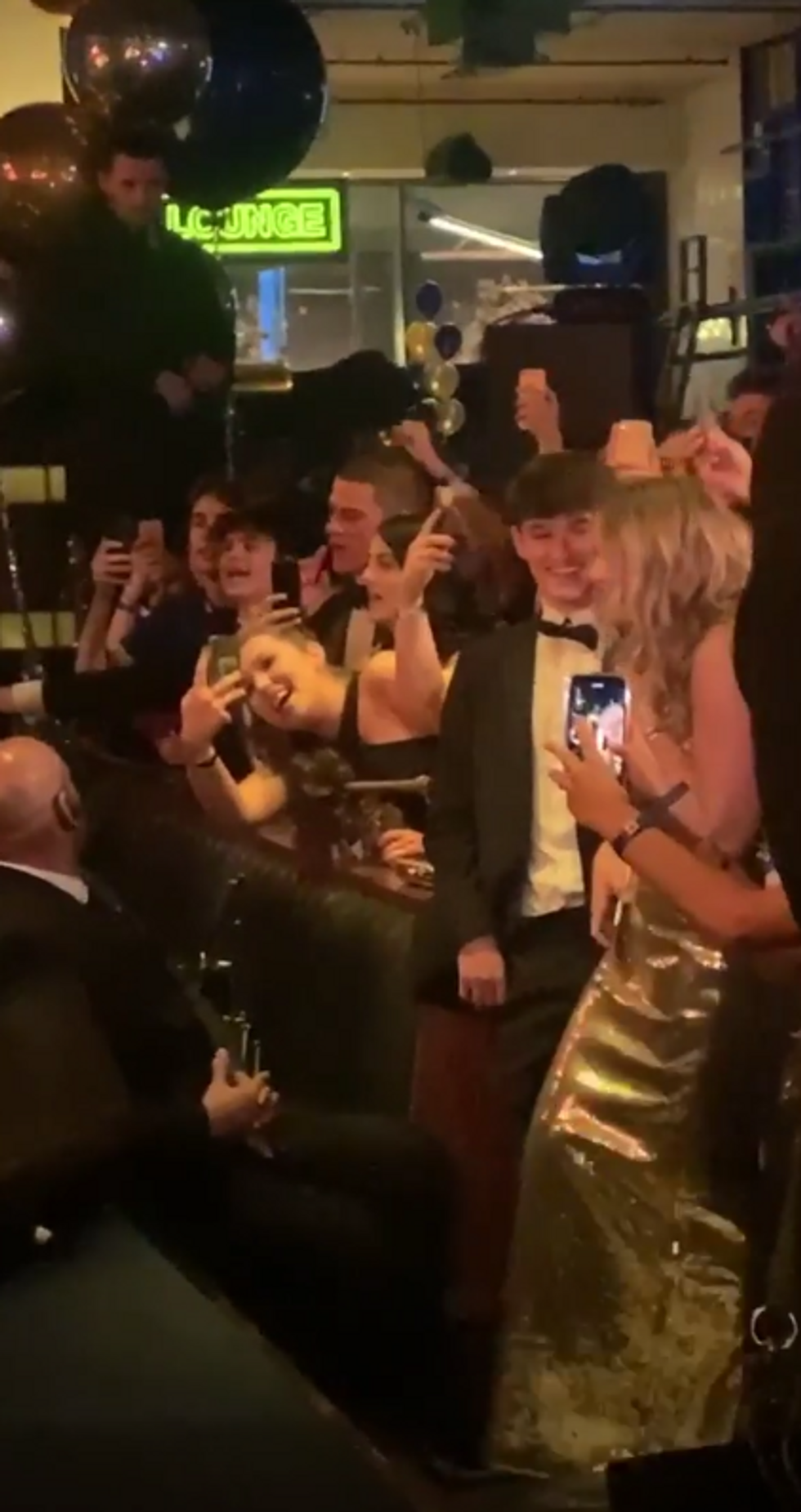 "Tilly's bash was next level. It was clear Gordon had spared no expense in making sure it really was a night to remember," an insider source told
The Sun
. "Ed is Tilly's favorite singer so it meant the world to her that he was there, even though his set didn't come cheap."
It looks to have been a truly wonderful night.