Gordon Ramsay is known for many things. Alongside his delicious food, he's also famous for telling it like it is, and he's never been known to sugarcoat his words. In fact, he's built a whole career from his bluntness, with Ramsay's Kitchen Nightmares and Hell's Kitchen both showcasing his witty put-downs and no-nonsense attitude.
It seems that this public persona is far from a front. In fact, in an interview in the Telegraph, he was brutally honest about one thing that many men struggle to be blunt about - fatherhood.
Ramsay talked candidly about the struggles of bringing up children in the public eye and focused his attention on one issue in particular: cash. The father of four didn't mince his words when it came to discussing spoiling his children and he revealed exactly how this pans out financially. One particularly surprising revelation? The fate of Ramsay's (rather large) will.
Gordon Ramsay is one of television's most beloved chefs.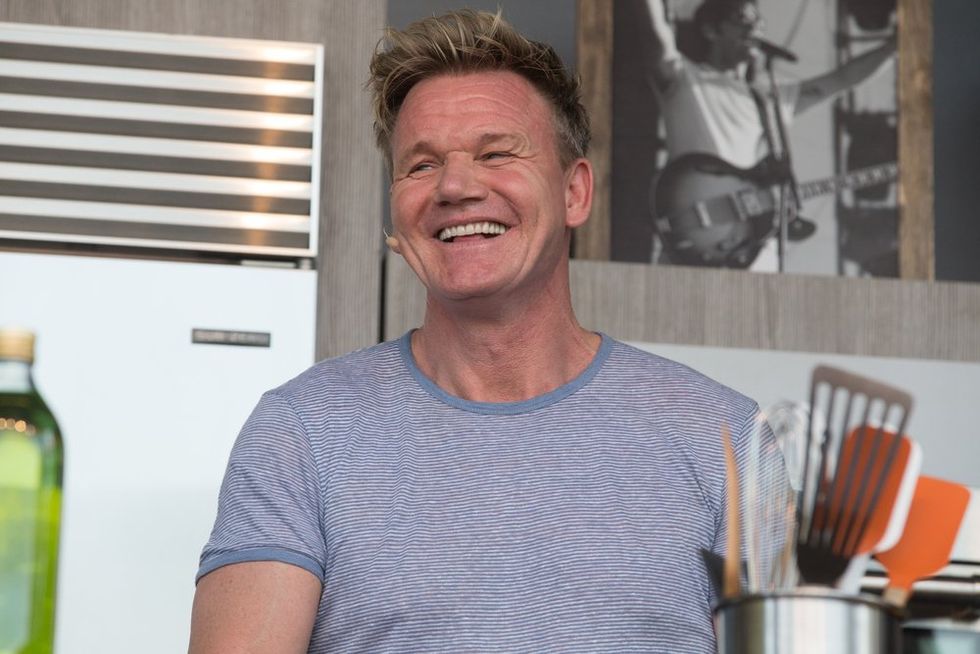 via: Shutterstock
Born in Scotland in 1966, Ramsay earned his stripes in many fine London establishments, before coming to the forefront of foodie TV in the '90s.
He's one of the most famous chefs on the planet.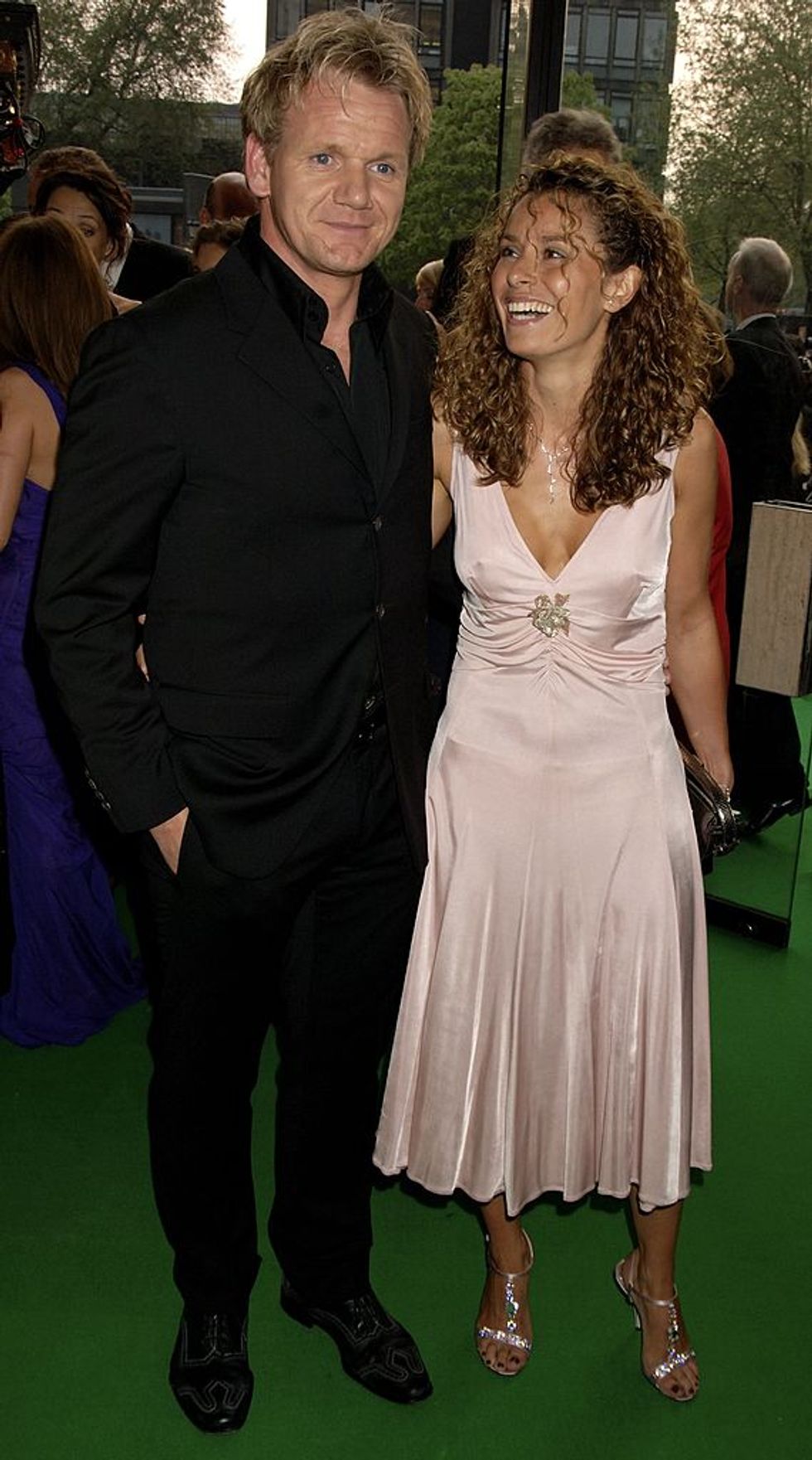 via: Getty Images
He rose to fame in a fly-on-the-wall food documentary called 
Boiling Point
and went on to win a BAFTA for his appearance in 
Faking It 
in 2001.
But there are two main shows that helped to make Ramsay a household name.
Ramsay's Kitchen Nightmares first aired in the UK on Channel 4 in 2004. On the show, Ramsay visited failing restaurants around the world and helped owners to spruce up their businesses in order to turn them into successful establishments.
Hell's Kitchen is Ramsay's other most successful show.
It aired in the UK also in 2004, and featured Ramsay training ten celebrities to run a successful restaurant in London. The U.S. version of the show began in 2005.
While Ramsay is an undeniably talented chef and businessman, there's another reason for his television success.
He's known for having a hilarious, made-for-TV persona. Ramsay is often exceptionally grumpy, angry, feisty, or furious - and he certainly isn't afraid to say what he really thinks.
At times, Ramsay becomes a parody of himself.
This iconic scene (which is actually from the parody skit "Hell's Cafeteria" from The Late Late Show) is one of the internet's favorite Ramsay moments - and it makes for a great meme!
In spite of his reality TV pedigree, though, Ramsay is, first and foremost, a chef.
His restaurants around the world are known for their culinary perfection, and Ramsay has been awarded an incredible sixteen Michelin stars over the course of his career.
On top of all of this, Ramsay is also a family man.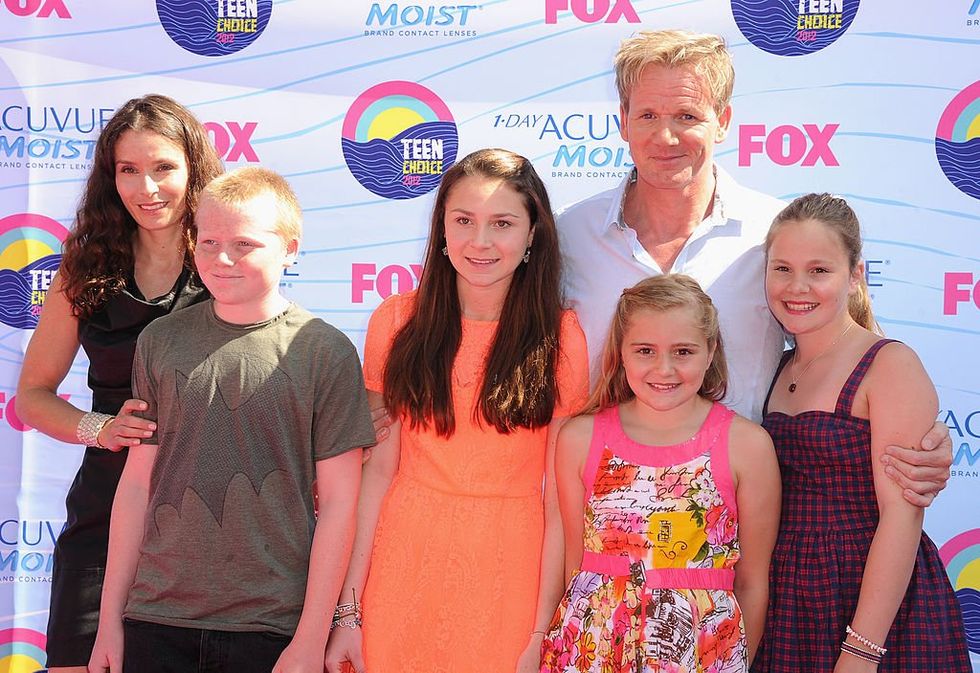 via: Getty Images
He married his wife, Tana Hutcheson (an ex-teacher), in 1996, and the pair have four children together, born between 1998 and 2001. Ramsay has also spoken publicly about a miscarriage that they had suffered in 2016.
His eldest, Megan Jane, is pictured second from the left.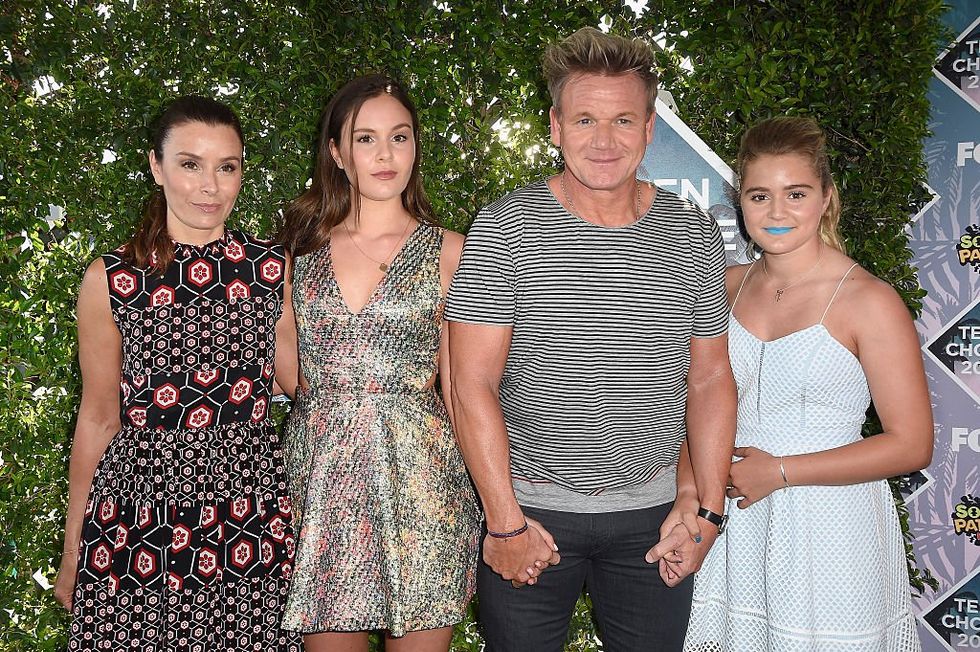 via: Getty Images
She was born in 1998, making her twenty-one years old. She's currently studying psychology at Oxford Brooks University in the UK.
Next in order is second daughter, Holly.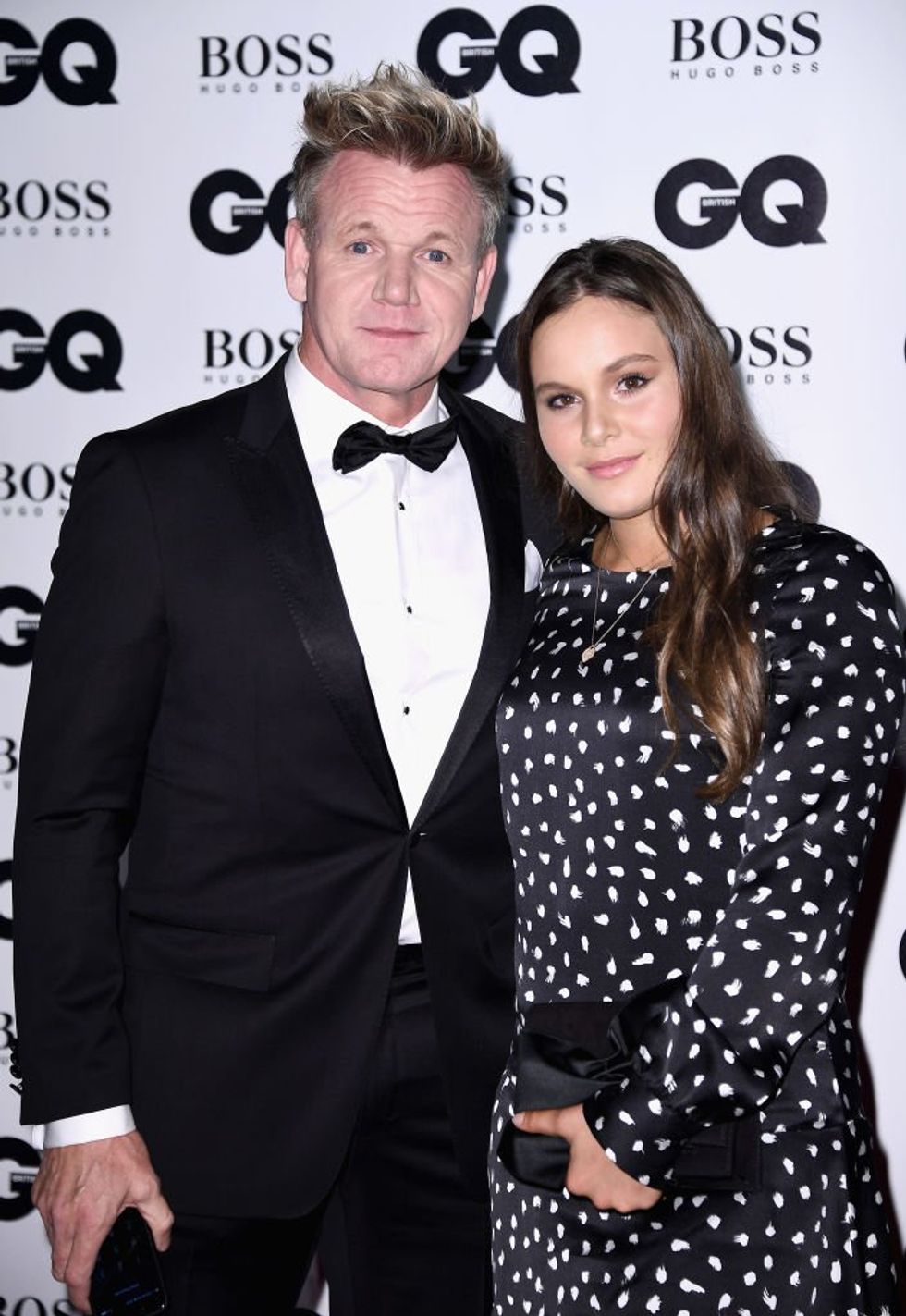 Holly was born on New Year's Day in the year 2000, making her nineteen. She's currently living between the UK and USA to spend time with her family.
Holly is actually a twin.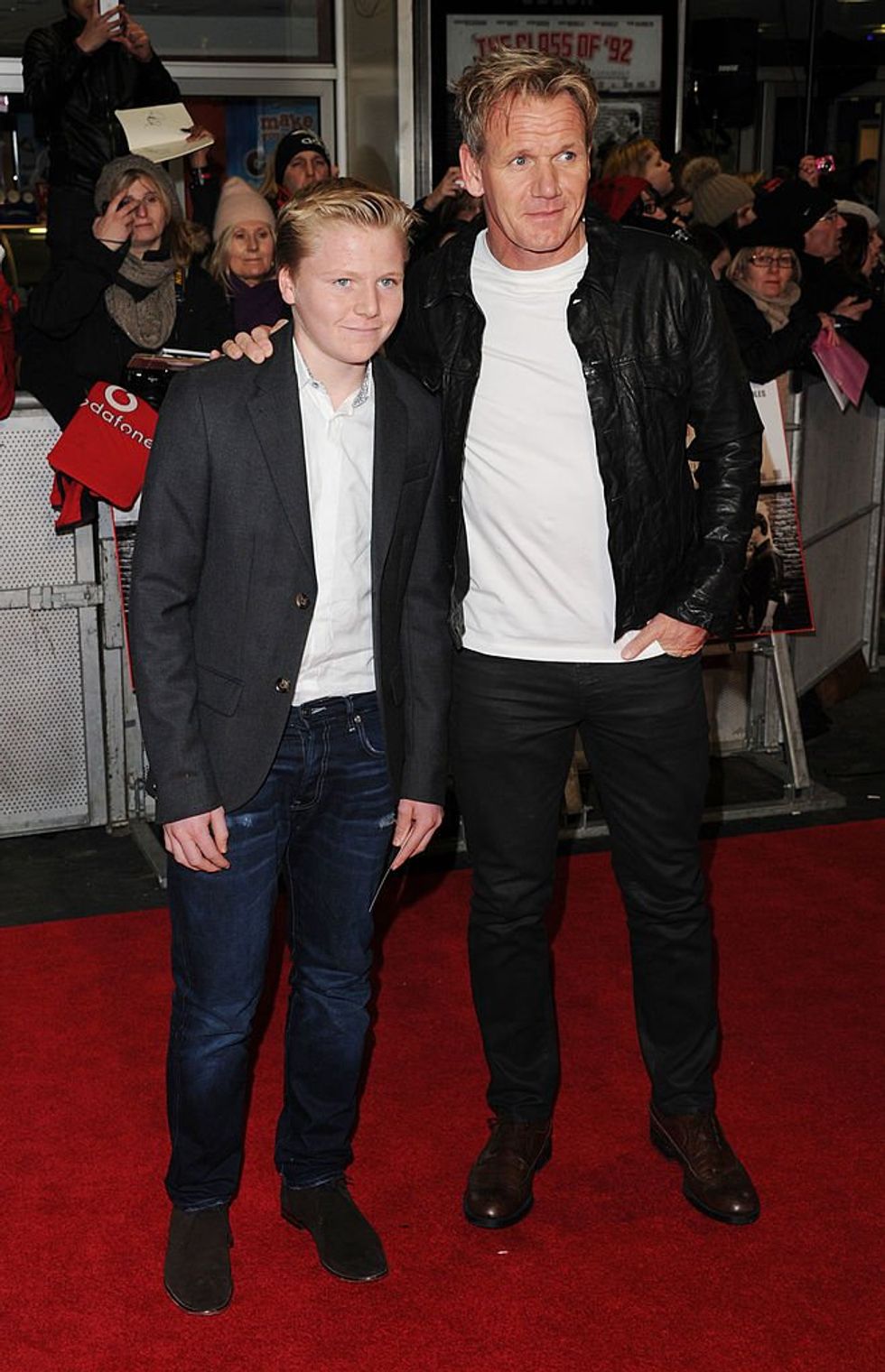 via: Getty Images
As you may expect, her fraternal brother, named Jack Scott Ramsay, shares the same birthday, but he is a few minutes younger. Here's Jack with his famous father in 2013.
Last but not least is Matilda.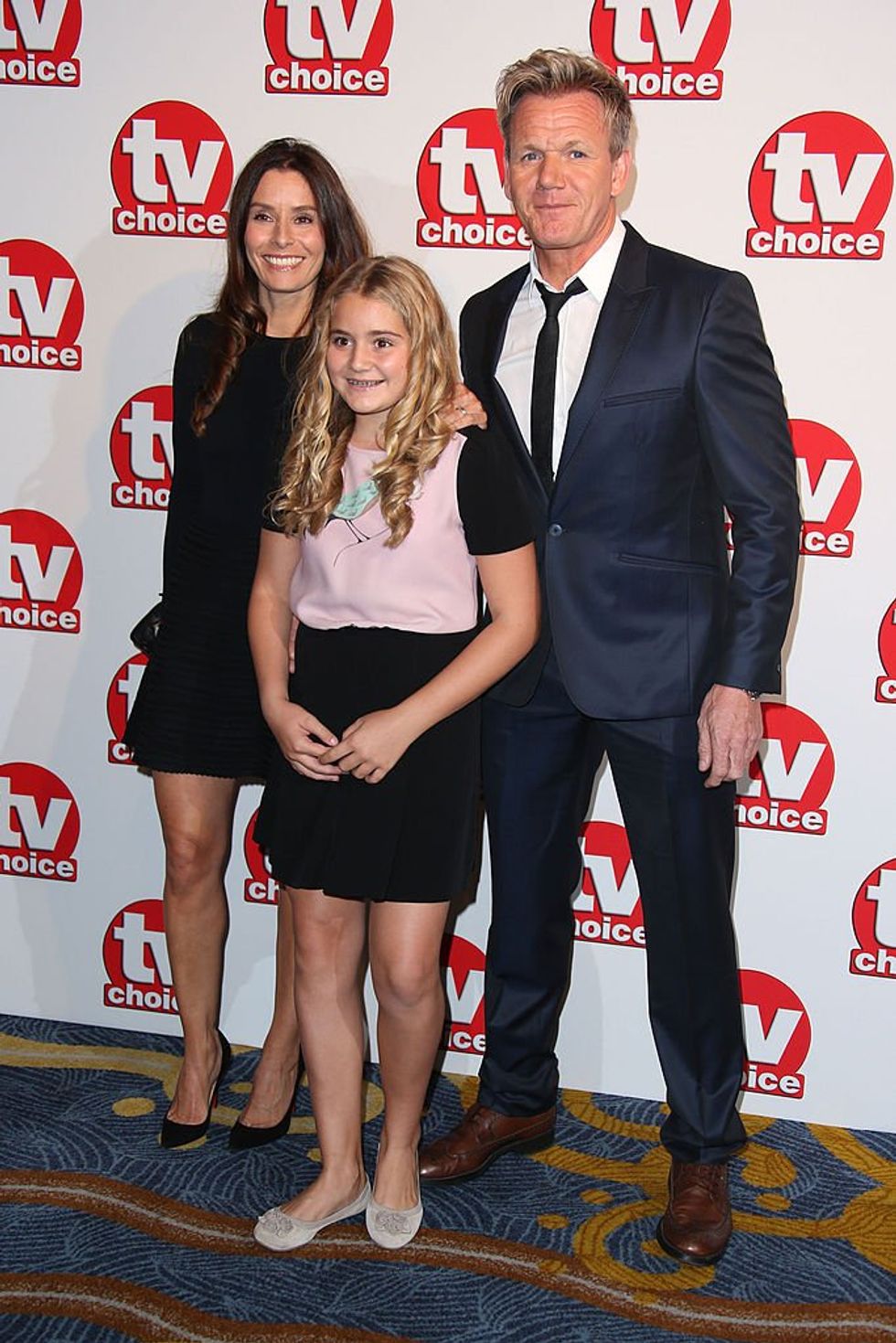 via: Getty Images
Born in 2001, Matilda is seventeen years old. She seems the most likely to follow in her father's television-related footsteps and has already had multiple TV appearances including 
This Morning 
and 
Masterchef Junior.
It's clear that the Ramsays are a close-knit family.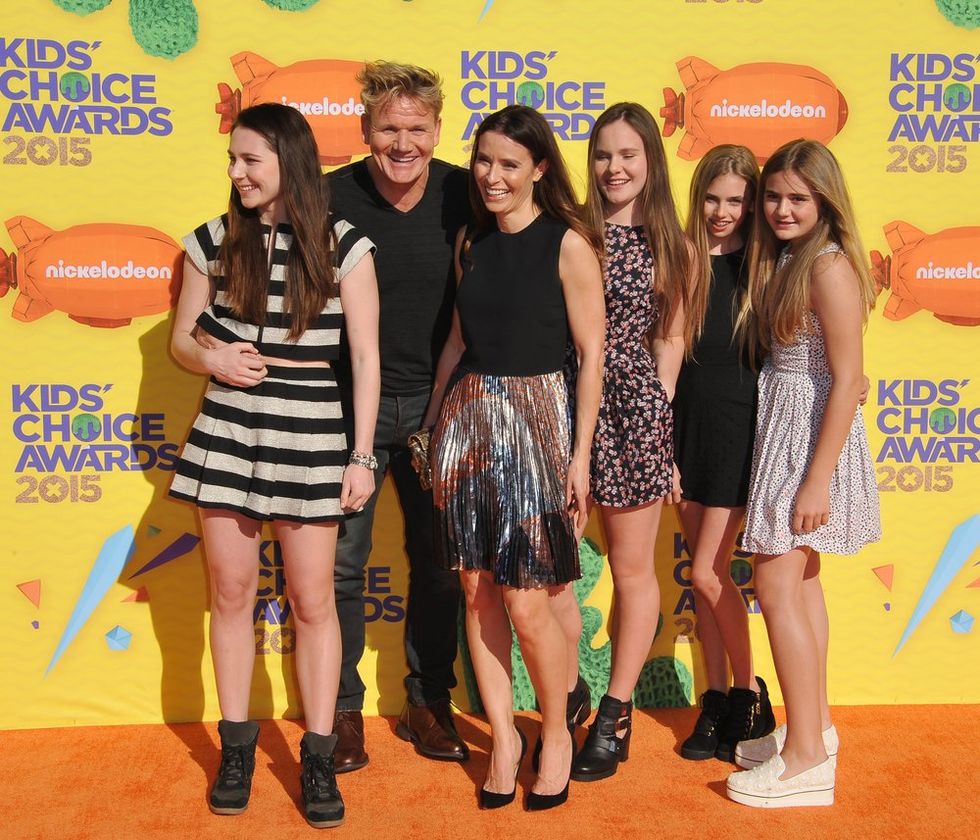 via: Shutterstock
But in an interview with the chef, it's been revealed that, just as on television, Ramsay likes to take a tough-love approach.
It seems that Ramsay is very keen to raise his children to be as down-to-earth as possible.
Speaking to the
Telegraph
, Ramsay claimed, "I've never been really turned on about the money. That's not my number one objective, and that's reflected in the way the kids are brought up."
He claims that he keeps his children away from too much luxury.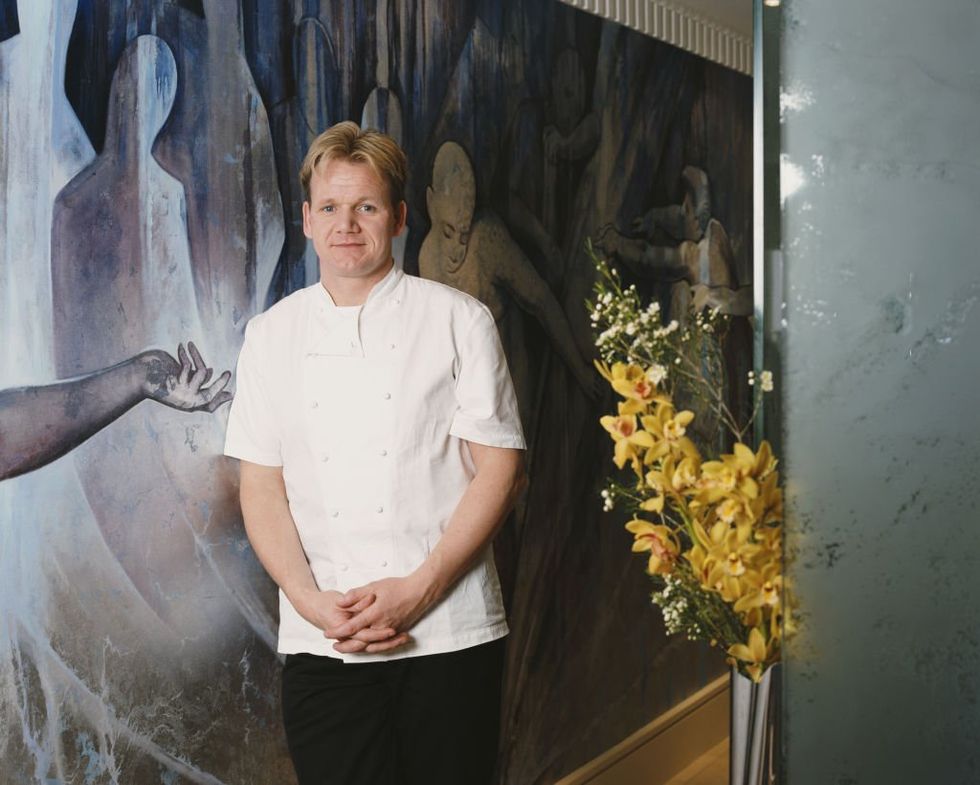 via: Getty Images
This includes Ramsay's own Michelin-starred restaurants. He says, "Last time we went to Royal Hospital Road was for Megan's 16th birthday, and that was the first time we've ever eaten there with the kids."
Ramsay has some other strict rules for his kids, too.
When travelling, Ramsay promises, "They don't sit with us in first class. They haven't worked anywhere near hard enough to afford that. At that age, at that size, you're telling me they need to sit in first class? No, they do not. We're really strict on that."
Clearly, his stance isn't a matter of money.
Ramsay is one of the most highly-paid chefs around. In 2017, Forbes estimated the star earned as much as Queen B herself - a whopping $54 million!
For Ramsay, it's about ensuring a positive ethos in his kids.
He wants his offspring to understand the importance of working for what you have. " They have a completely different life than I did growing up. I worked my arse off to get out of the mess that I grew up in and they're grateful."
Ramsay is particularly steadfast on one point.
He categorically does not want his kids to be spoiled, as many would expect them to be. He claims his kids get a budget of "£50 a week and they have to pay for their own phones, their bus fare. The earlier you give them that responsibility to save for their own trainers and jeans, the better."
As to whether he's keen on making his kids cook?
Ramsay's all for it - as long as it's for the right reasons. "They all cook as a life skill as opposed to a career. I never want to put that onus on them. I don't want them with a badge, going into a kitchen thinking that's Ramsay's daughter or that's Ramsay's son," he says.
Ramsay, himself, is from humble beginnings.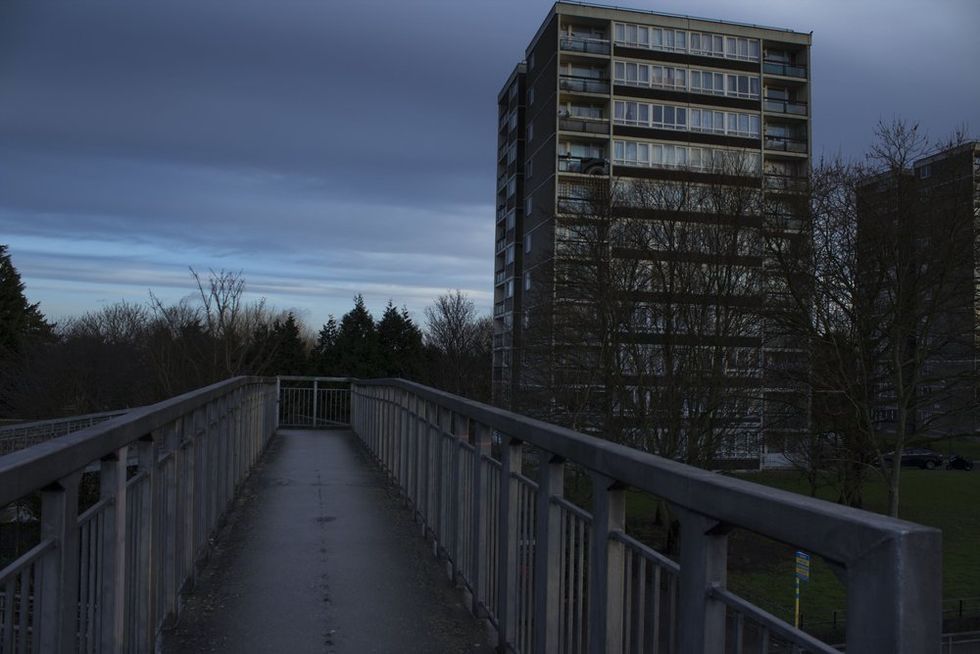 via: Shutterstock
He describes himself as, "just 'educated rough' from a council estate." There's no denying that Ramsay had quite a tough childhood. He has previously discussed his struggles against his controlling father and he moved out of his family home aged just sixteen!
Ramsay came to his success through lots of hard work.
Coming from almost nothing, to become of the most respected chefs (and favorite television personalities) in the world is no mean feat. So it's understandable that he wants his kids to work had to make something for themselves.
Ramsay has anxieties about raising spoiled brats.
Many children of celebrities get everything they want from a young age, and that can cause issues in terms of knowing the value of money and having a positive work ethic.
Ramsay also has a philanthropic side.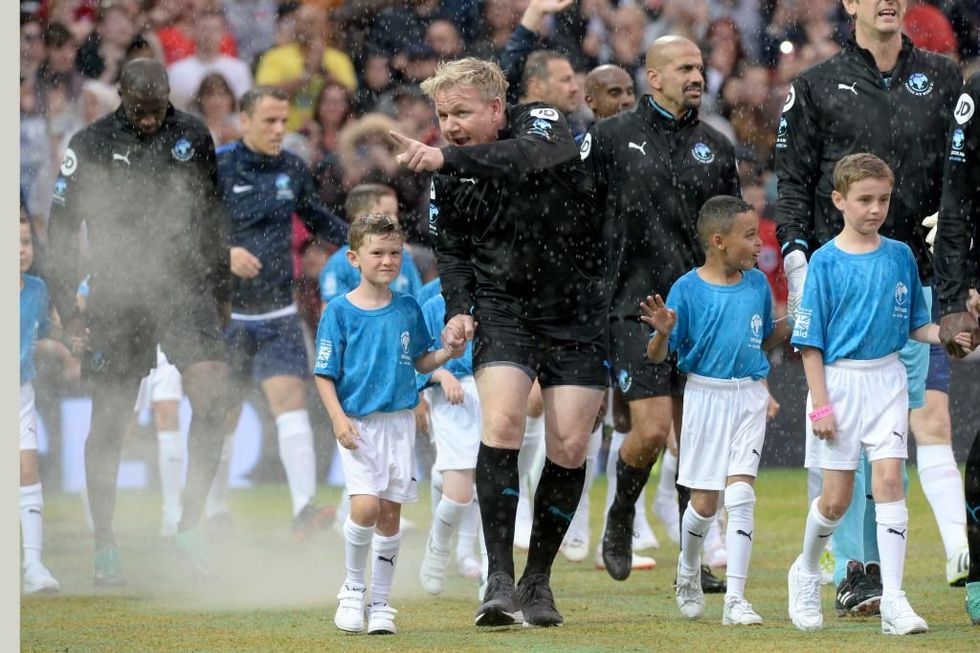 via: Getty Images
Through the years, the chef has always been dedicated to his charity work. Here he's pictured in Manchester, UK, participating in Soccer Aid for Unicef in 2018.
This is a trait that it seems his kids have inherited.
His eldest daughter, Megan, ran the London Marathon to help raise money for Great Ormond Street Hospital in 2017, in memory of her baby brother.
Ramsay also promised the Telegraph that his kids shouldn't count on his fortune.
While he doesn't say exactly where his wealth will be left to after his death, he's sure of one thing - it won't be going to his kids. "It's definitely not going to them, and that's not in a mean way; it's to not spoil them," he says.
Though this isn't to say he won't be helping them out a little.
He claims that he and his wife have compromised on one aspect of their children's inheritance. "The only thing I've agreed with Tana is they get a 25 per cent deposit on a flat, but not the whole flat," he offers.
Ramsay claims that the value of his success isn't in his money.
It's the hard work which has got him there that Ramsay is most proud of - and that's the message he wants to pass on to his children. "I've been super lucky, having that career for the last 15 years in the US. Seriously, it has earned a fortune and I've been very lucky, so I respect everything I've got," says the star.
We have to respect his stance.
Instilling children with an understanding of the value of money and of hard work is a commendable thing - though we can't imagine it's easy!
We do have one thought though...
Gordon, if you're ever struggling with how to spend your fortune, we've got plenty of ideas!