A U.S. woman has come under the intense fire of Gordon Ramsay this week after she showcased her diabolical - yet brave - attempt at making authentic British fish and chips...
Nobody wants to mess with Gordon Ramsay.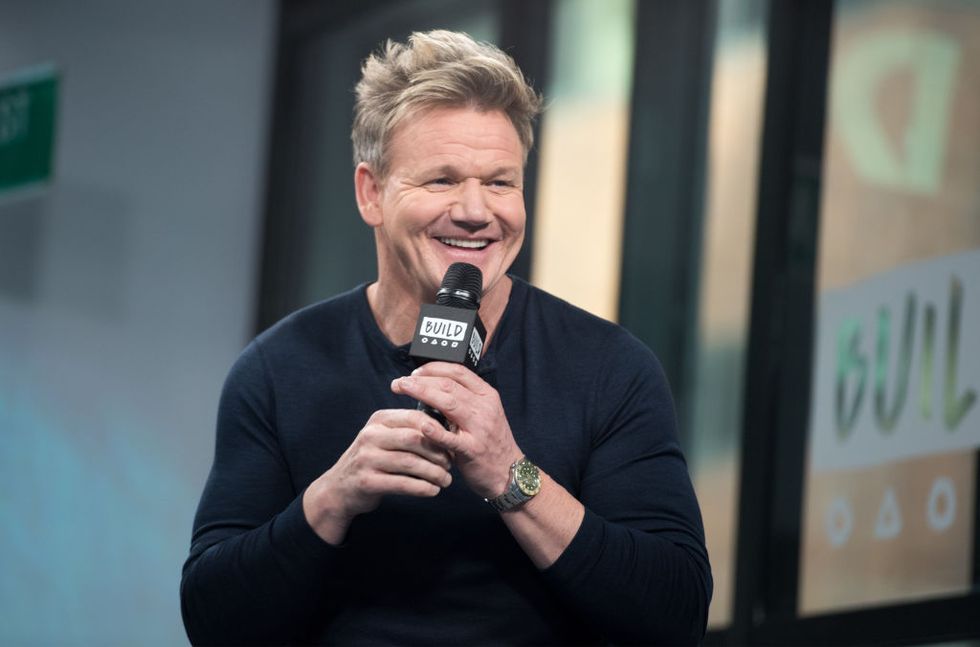 via: Getty Images
Gordon Ramsay, the king of angry cheffing, has become well-loved - if not a little feared - for his short temper and no-nonsense cooking style.
Gordon possesses a sheer talent in the kitchen.
But the majority of his fame comes from his hugely successful TV shows.
Kitchen Nightmares, a show wherein Gordon helps restaurant owners to revamp their crumbling kitchens and transform them into the best places to eat in America. But of course, Kitchen Nightmares never falls short in its bad language and temper tantrums. Let's not even get started on Hell's Kitchen...
Idiot Sandwich, anyone?
When it comes to cooking amazing food, Gordon isn't afraid to put people well and truly in their place.
And, with his colorful language and explosive temper in the kitchen...
Budding chefs know to well to not get in Gordon's way.
Well, most of them do, anyway.
Because this week, one U.S. woman found herself directly in Gordon's firing line after she showcased her method of making authentic British fish and chips from home.
Now, this amateur chef is no stranger to online controversy.
But, more often than not, her overly enthusiastic culinary ventures land her in dangerously hot waters.
Who remembers when she showed the world how we make iced tea? That sugary concoction
still
haunts my dreams.
Or how about the time she offended the whole of the U.K with her "British tea" recipe?
If any Brits are reading this... We are so sorry.
Anyway, Michelle recently ventured into an even more perilous territory...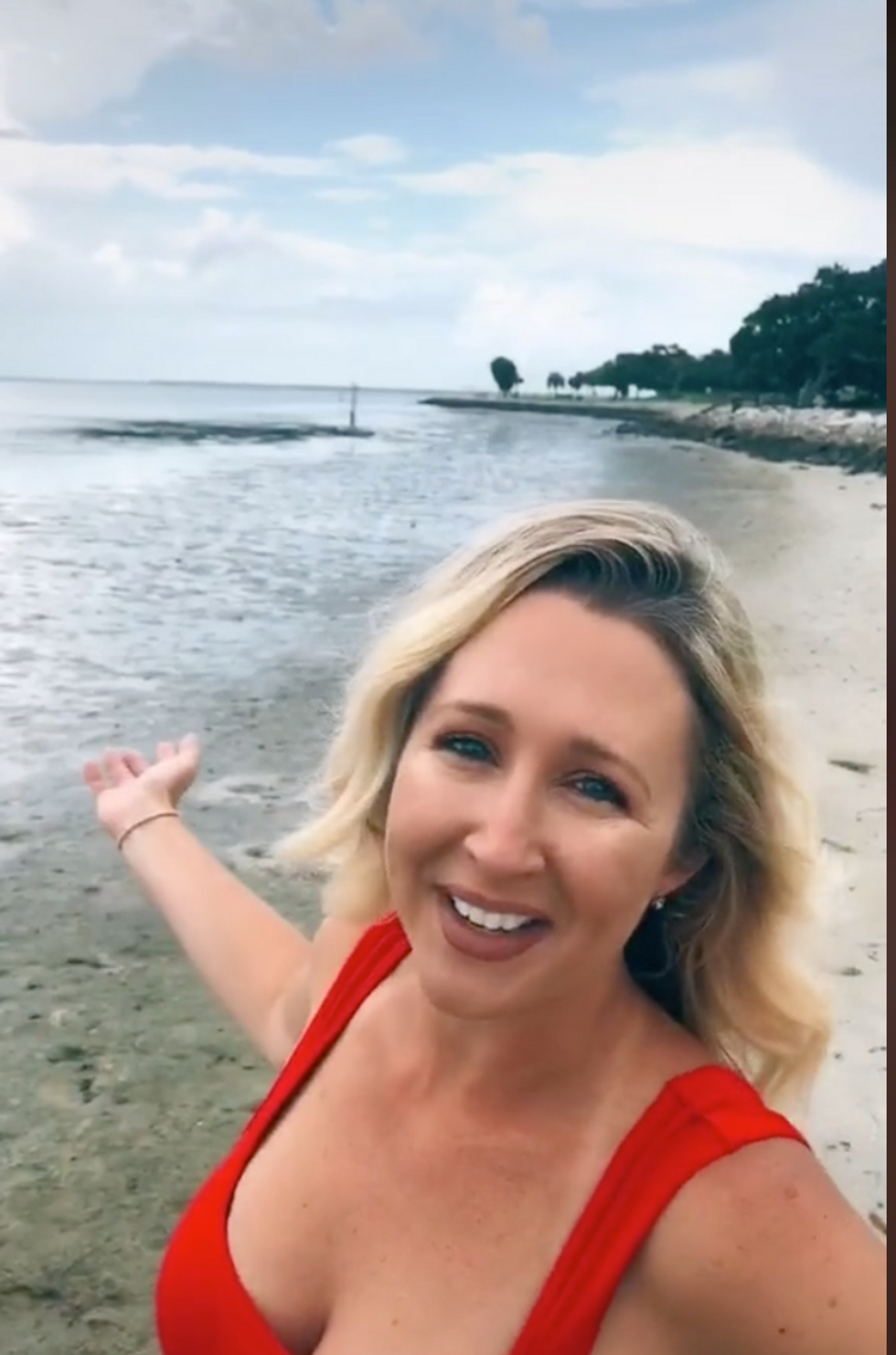 via: TikTok
The fish and chips zone. As you will all be aware, the Brits hold their beer-battered fish and chips extremely close to their hearts, so god
forbid
anyone dares to mess with it.
So, of course, Michelle's take on the dish hasn't sat too well with the British public.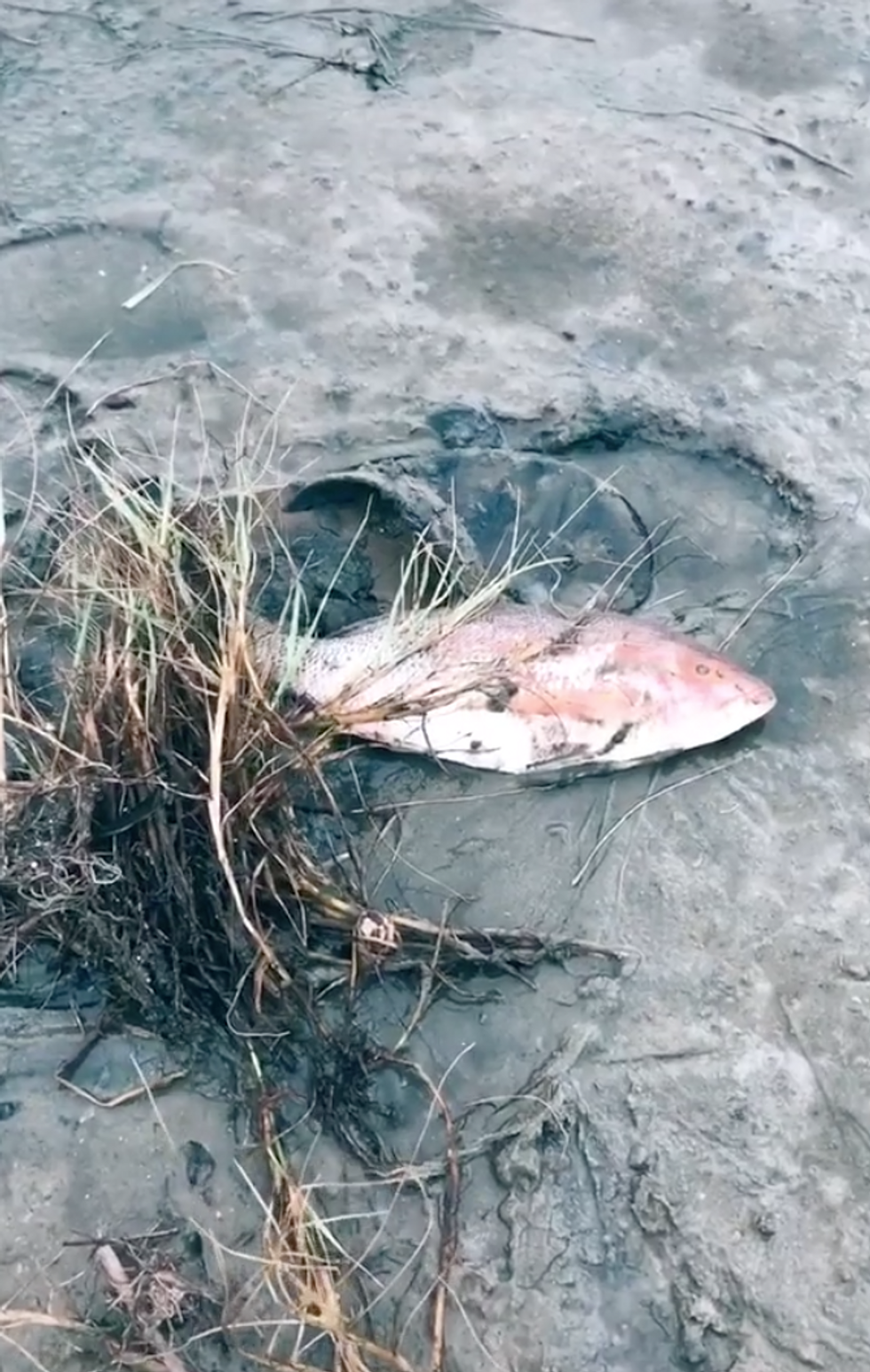 via: TikTok
Maybe it's because she instructed her followers to catch their fish from their "local watering hole?"
Or maybe it's because she literally sawed the fish's head off on her chopping board?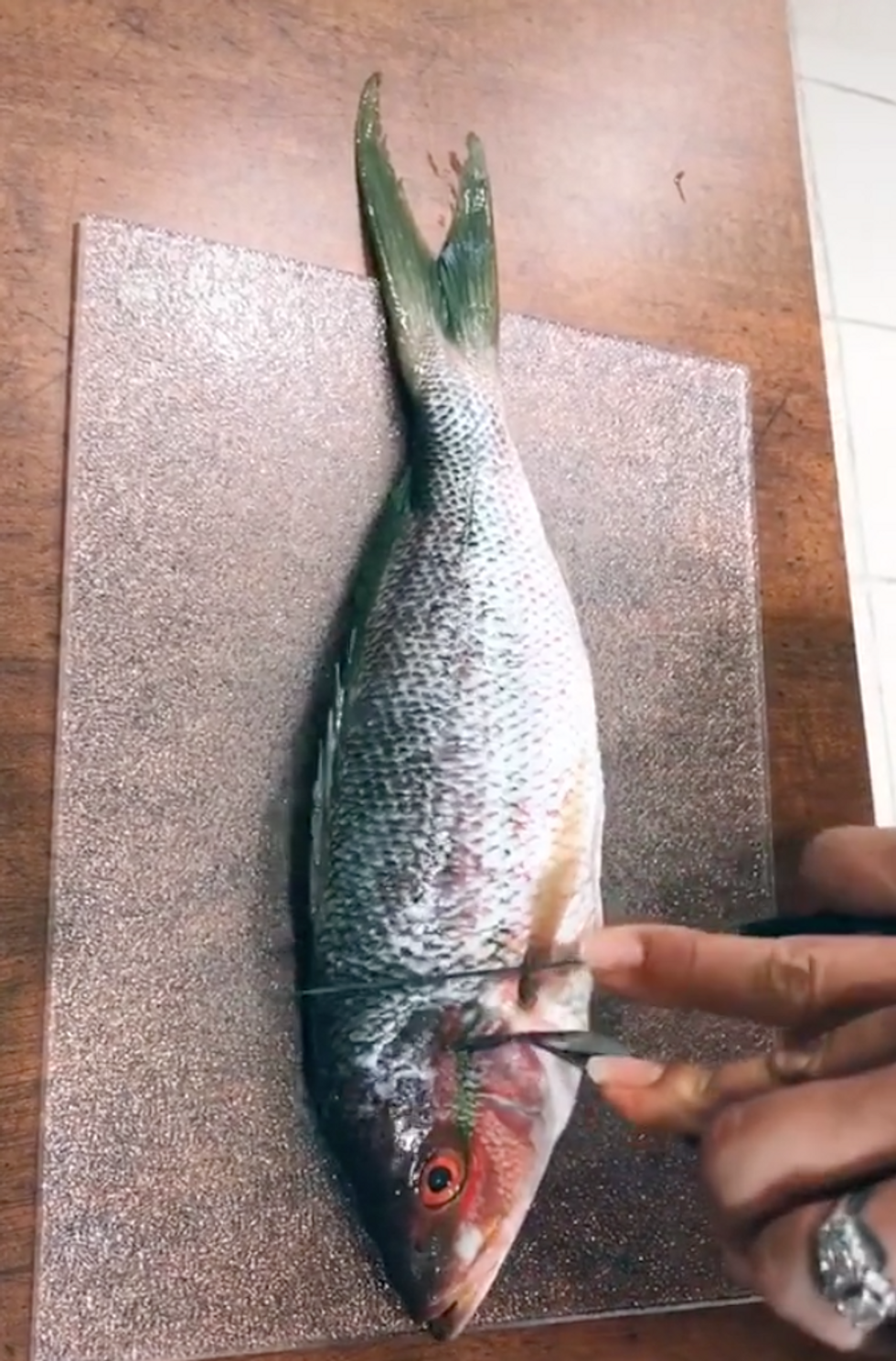 via: TikTok
This woman has no shame.
She then whipped up a putrid looking batter mixture from flour, copious amounts of sugar, eggs, and root beer...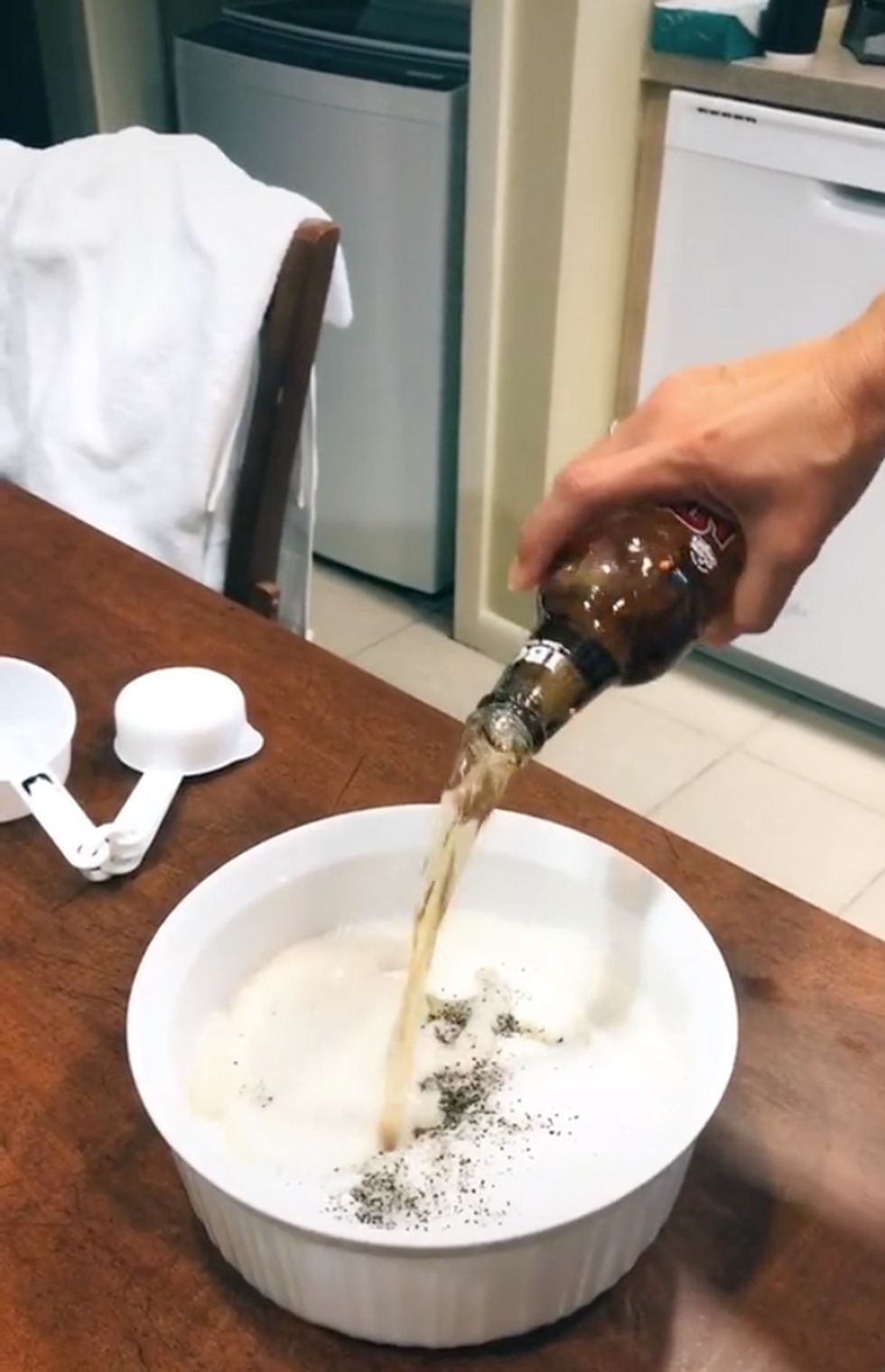 via: TikTok
Don't even
ask.
And, upon soaking the sorry-looking fish in the batter, Michelle resorted to her signature move.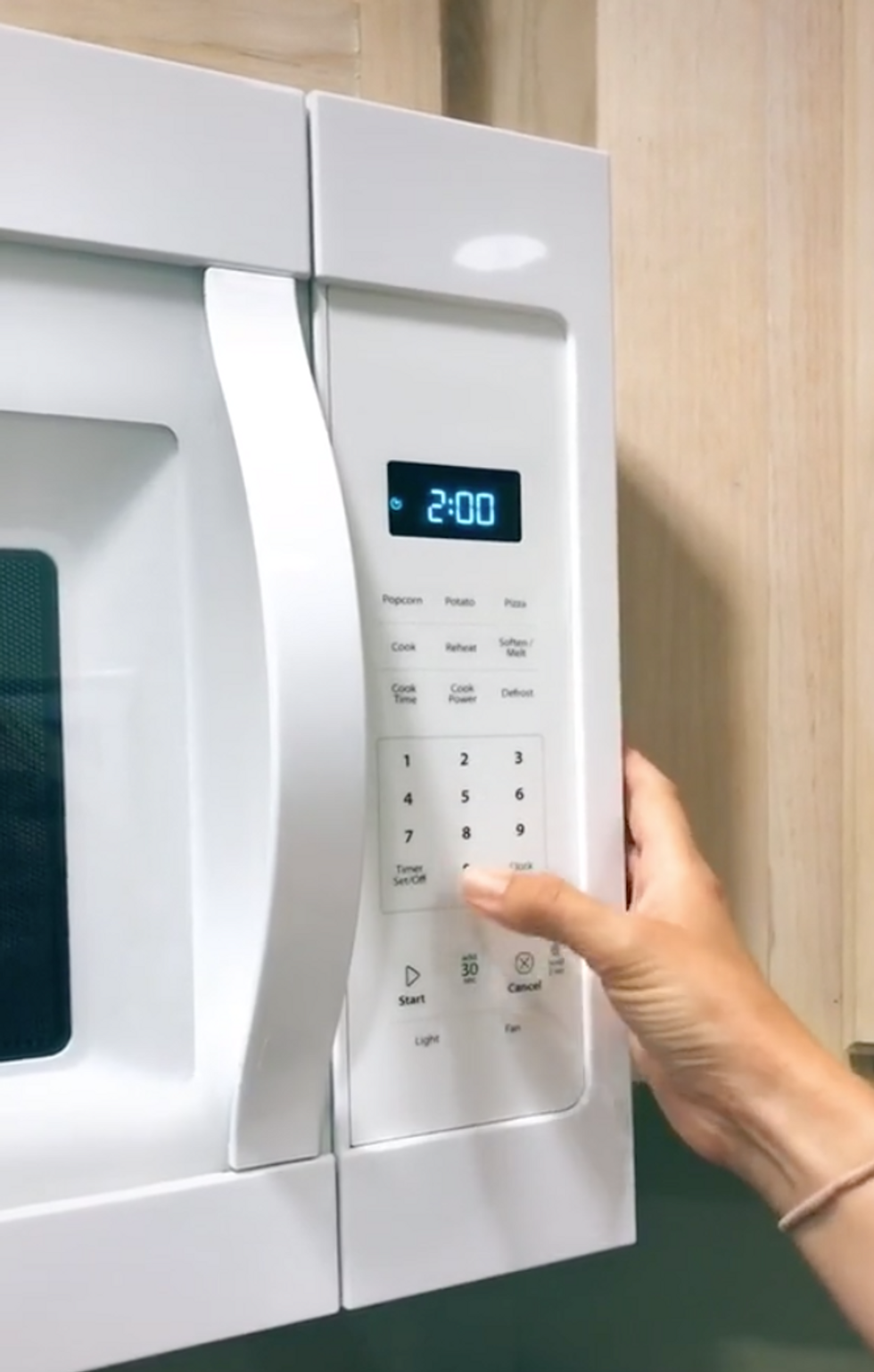 via: TikTok
She threw the plate of raw fish and potato into her microwave for twenty whole minutes.
Bon Apetit.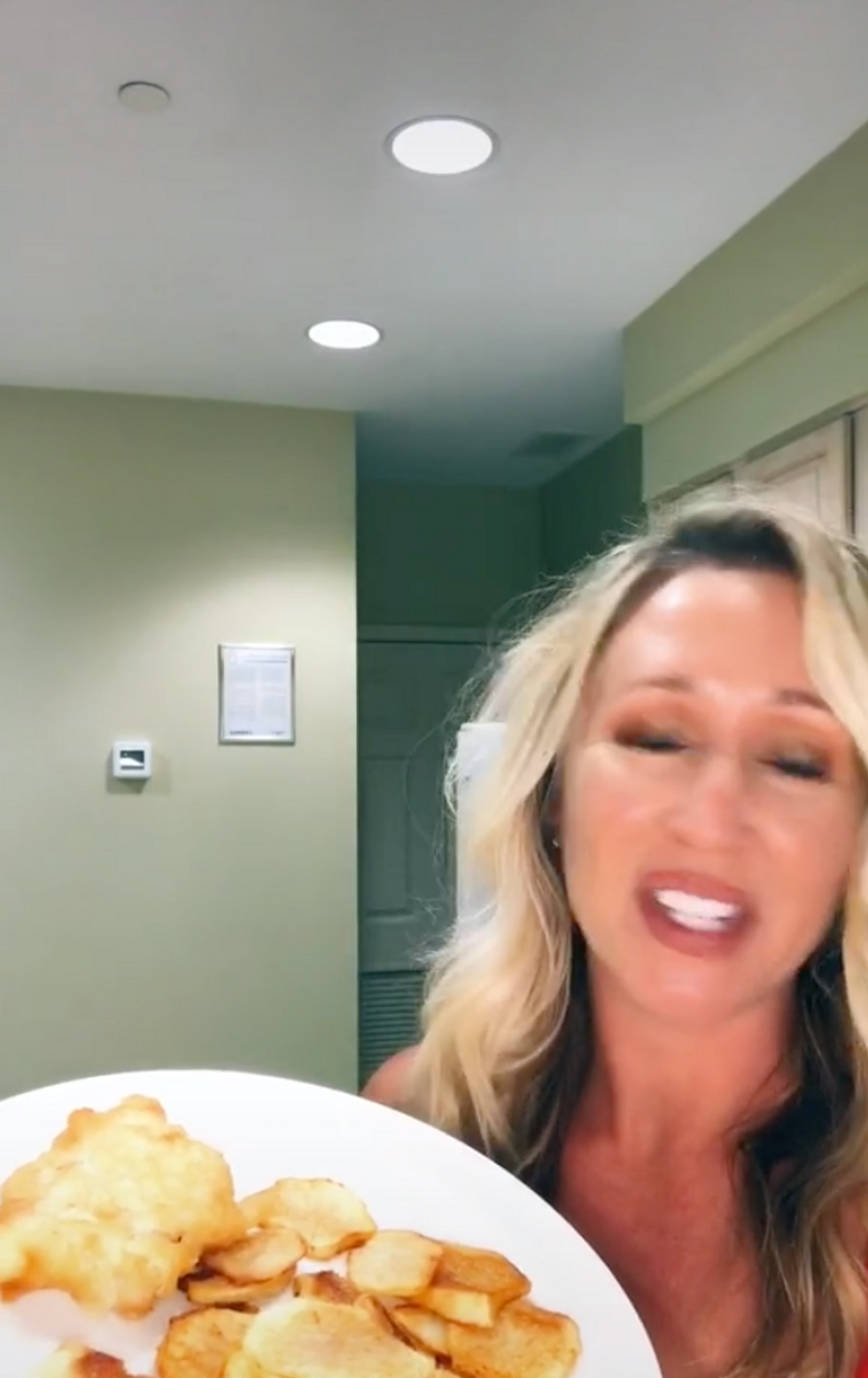 via: TikTok
Okay,
clearly
the whole thing is one massive joke - but, of course, the British public has been left livid by the video, as has their beloved chef, Gordon Ramsay.
Now, Gordon is no stranger when it comes to rating other people's dishes.
Painful https://t.co/cW8Ub6z86i

— Gordon Ramsay (@Gordon Ramsay)1486594048.0
For years now, people have been sending the chef photos of their meals on Twitter, just for him to mercilessly roast.
And Michelle's video has fared no differently.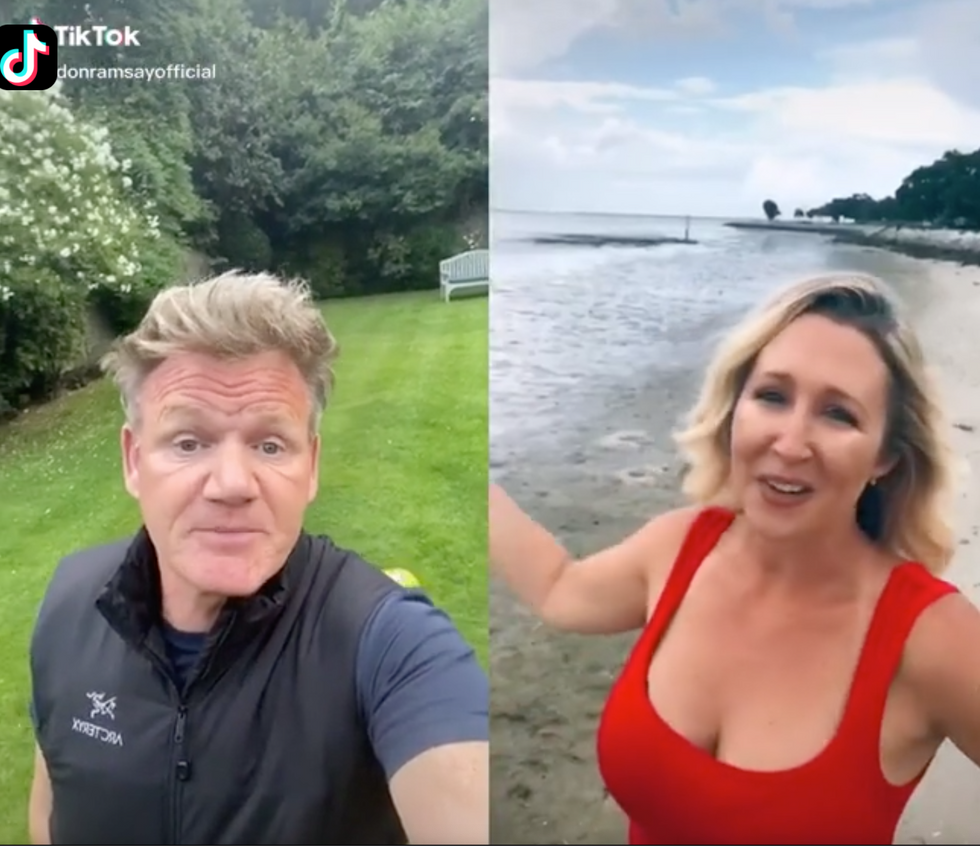 via: TikTok
Gordon posted a video onto his TikTok account where, alongside her disastrous fish and chips video, he provided his own, Ramsay-esque commentary. At first, he seemed intrigued but, of course, that mood soon dissolved.
"Watering hole?"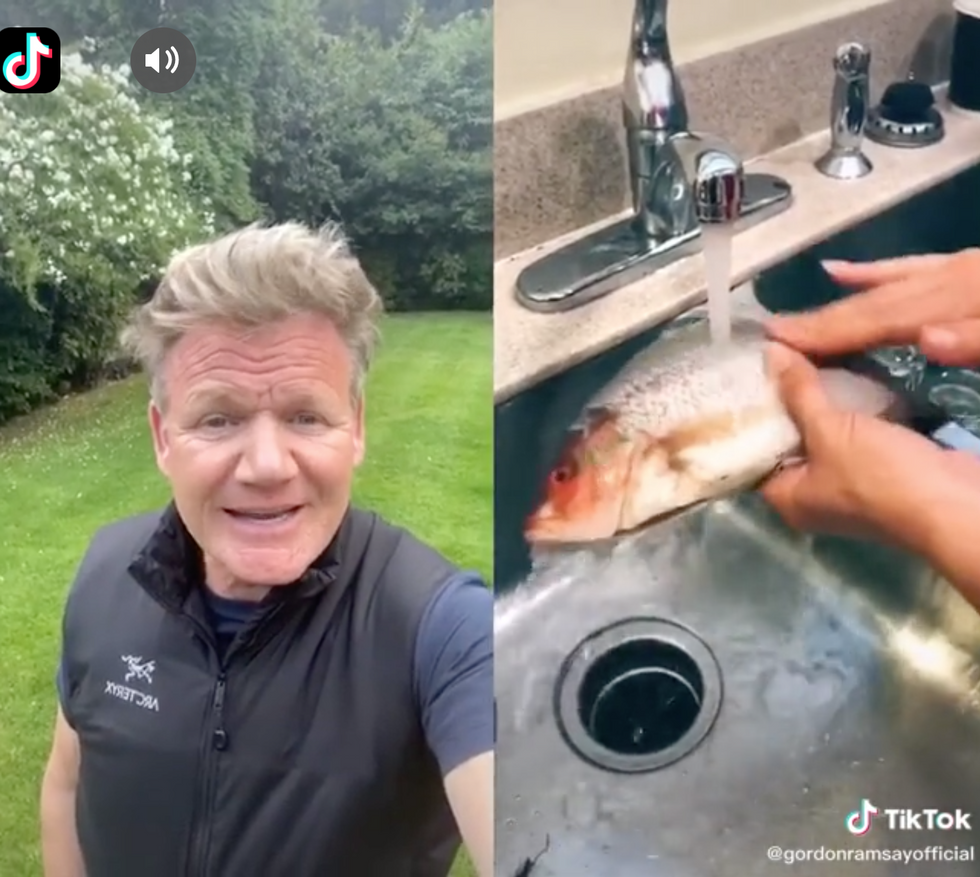 via: TikTok
Straight away, Gordon expresses his distaste with Michelle's fishing method and exclaimed in horror when she roughly scrubbed the lifeless fish in her sink.
He wasn't impressed with the batter either...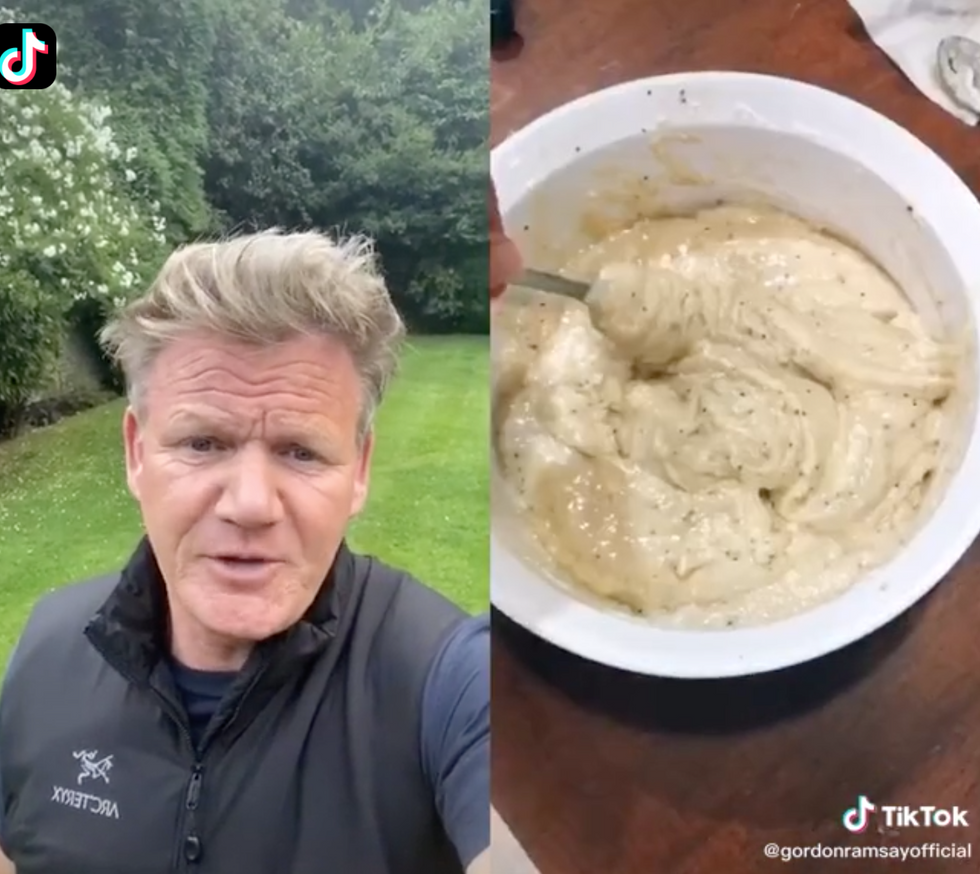 via: TikTok
Calling it "puke."
"In the microwave, are you kidding me?!"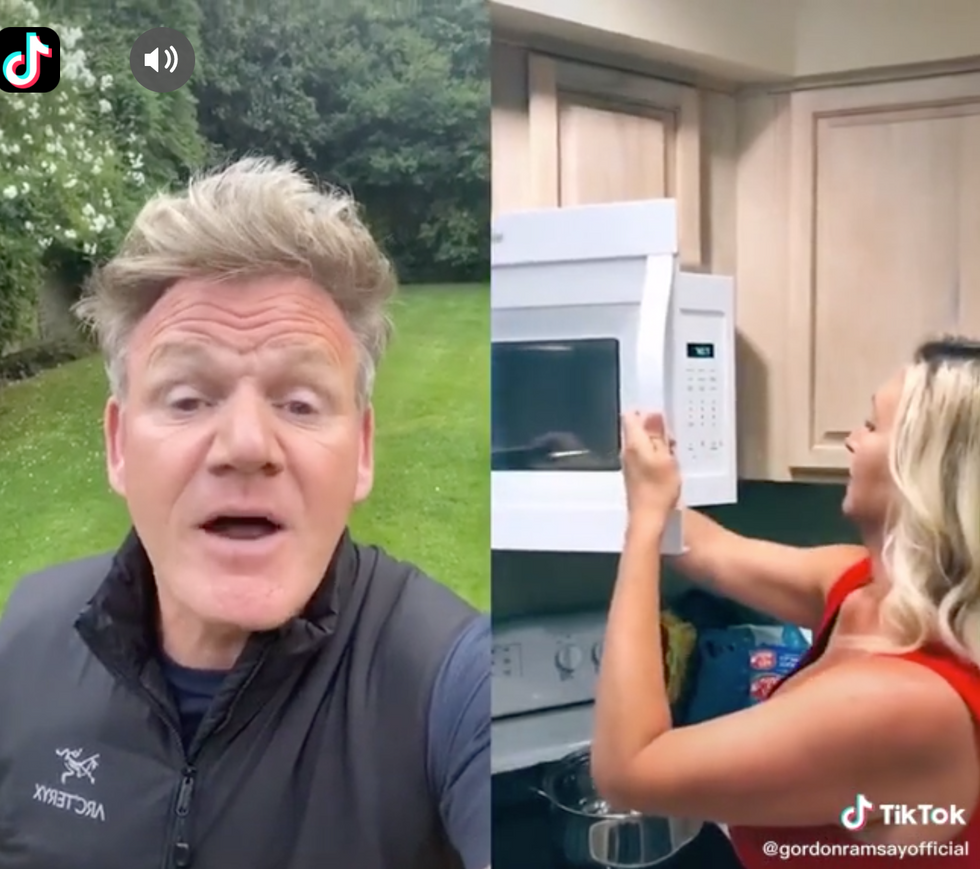 via: TikTok
As you could imagine, Gordon was
not
happy at the sight of Michelle's infamous microwave.
"There's nothing British about that."
You can watch the full video here. For more on the infamous chef, keep scrolling to see the moment a Thai cook completely tears apart his Pad Thai...