Is there anything that super chef, Gordon Ramsay, hasn't cooked?
You name it, he's cooked it. Whether that's beef, lamb, chicken, venison, or any type of seafood imaginable, Gordon has been there.
But what about our furry rodent friends?
We can't imagine that a Guinea Pig would be the best addition to a hearty meal, but Gordon is here to prove us all wrong. Folk aren't best pleased about these little critters being placed upon the BBQ, however...
Keep scrolling to learn about Gordon's recent adventure and how it came to involve the much-loved Guinea Pig...
Nobody wants to mess with Gordon...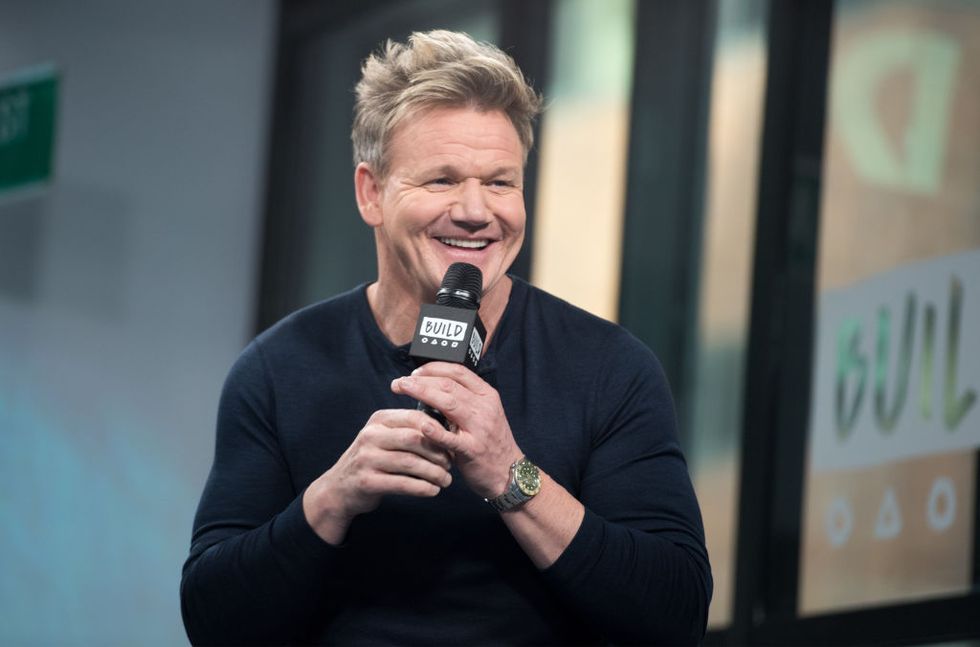 Gordon Ramsay is one of the hottest chefs in the world. The British cook is well known for his short temper and no-nonsense cooking style, and it's safe to say that he's
pretty damn good
at his job.
Cheffing wasn't Gordon's original life plan...
Gordon is best known for his TV shows.
Kitchen Nightmares, a show wherein Gordan helps restaurant owners to revamp their crumbling kitchens and transform them into the best places to eat in America. But of course, Kitchen Nightmares never falls short in its bad language and temper tantrums. Let's not even get started on Hell's Kitchen...
Idiot Sandwich, anyone?
Getting the job done.
His cooking has taken him across the globe...
Uncharted, will be aired on National Geographic, and it follows Gordon on his travels around the world, where he meets indigenous people and learns about their food and cultures.
Snippets of the show have already been shared on the chef's Instagram...
Whatever floats your boat...
Each to their own, right? Gordon is probably the most trustworthy chef ever, and if he claimed that it was "extraordinary..."  it must have been pretty damn extraordinary.
Gordon has confessed that his new show isn't exactly a cooking show...
The Telegraph
, the chef claimed that it is an adventure into the world of food, which he describes as "the best connection in the world."
New delicacies have been discovered...
Turns out, there's more than just cows and chickens when it comes to eating meat...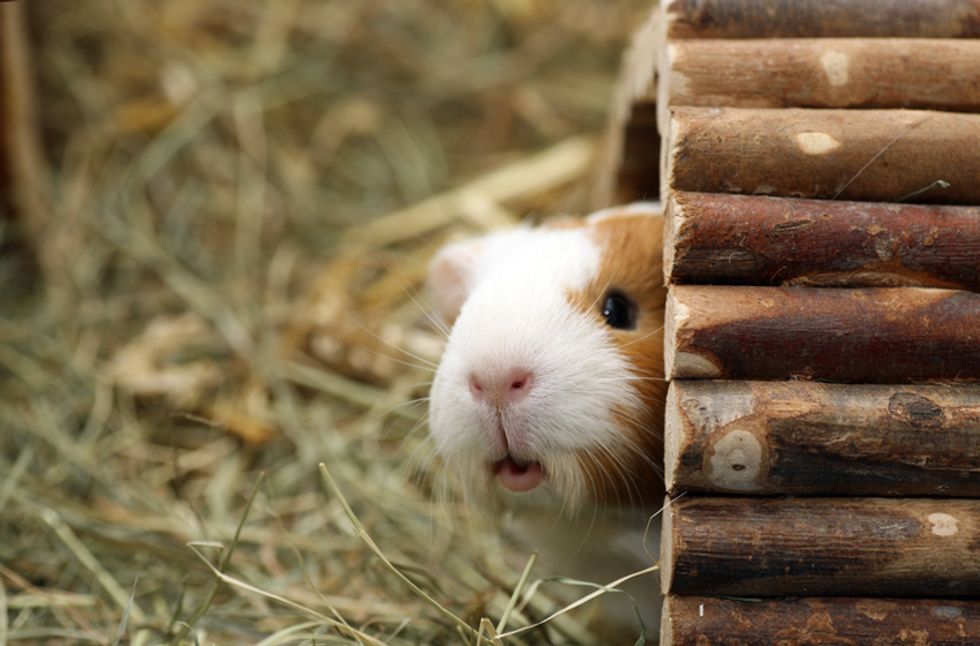 Who wants to have chicken for dinner when you can have g
uinea pig
instead? Yep, you heard that right...
Guinea Pigs are a popular Peruvian delicacy.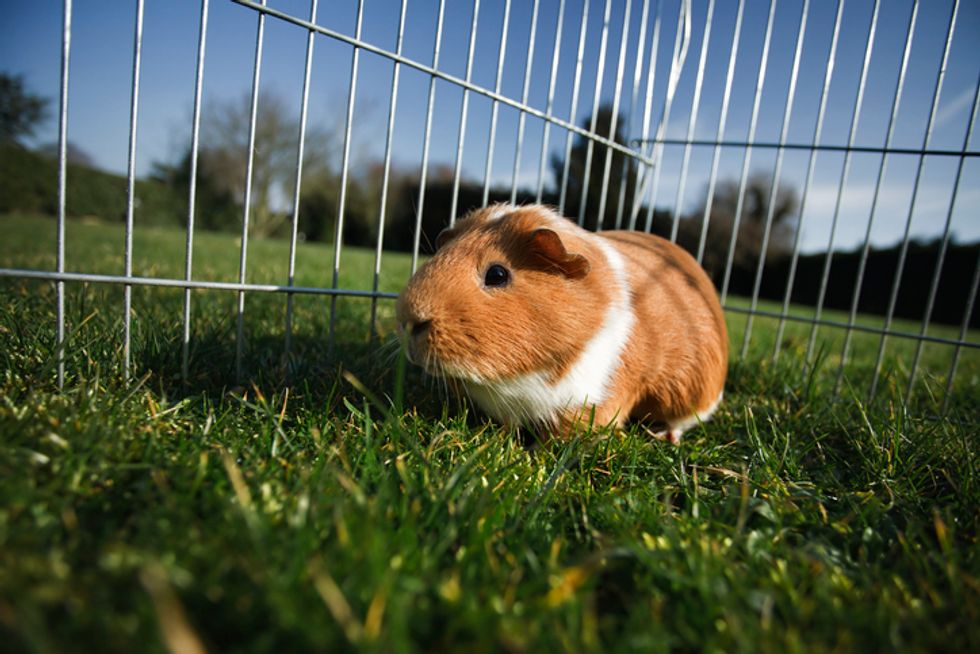 The popular furry pets, more commonly known as "cuy" in Peru, are a delicacy and their popularity has boomed over the last few years.
A traditional recipe...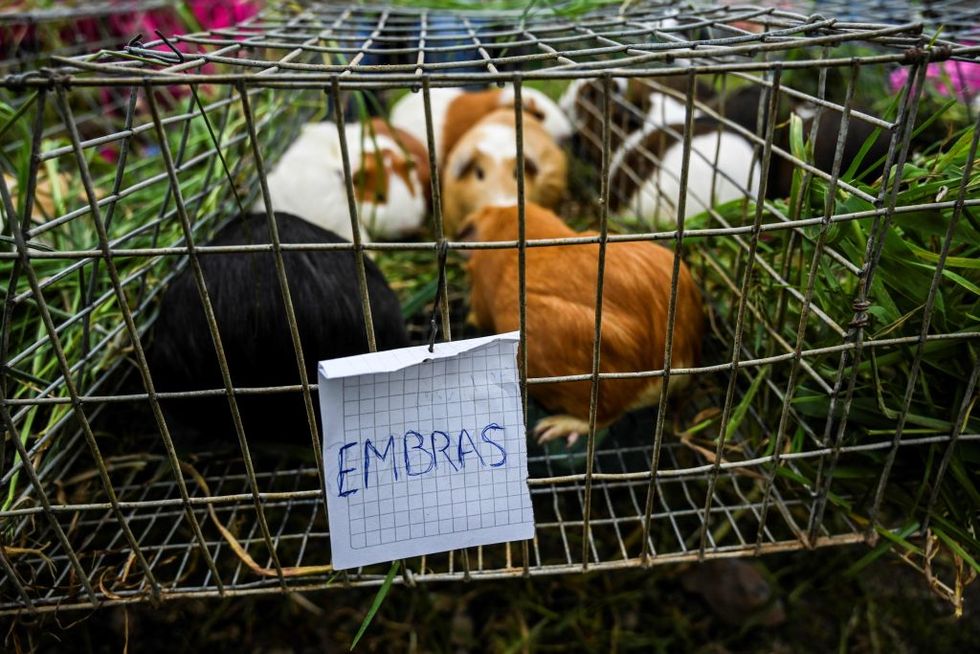 Traditionally, guinea pigs are served with their teeth and claws still intact as a kebab-style dish. This method puts many people off the delicacy however, so other alternatives have been created to serve the dish.
Truly pushing the boundaries...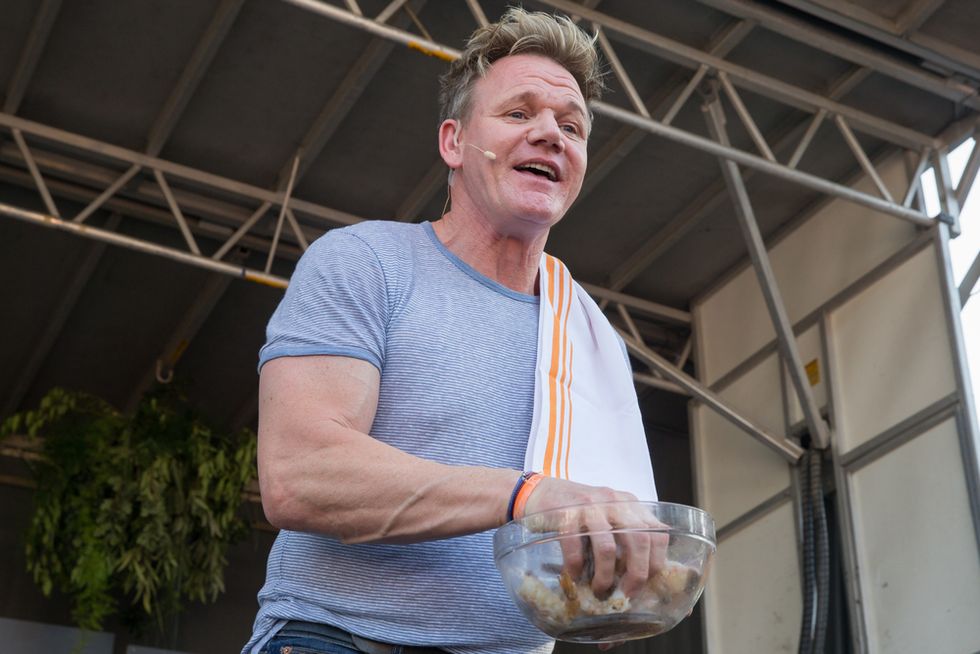 Eating a guinea pig, particularly in Western cultures such as ours, is something that is more than likely going to be frowned upon and will be pushed to the side in disgust. But Gordon has admitted to pushing his own boundaries for the new show, and trying a guinea pig was a big part of that.
Rustling up some guinea pigs...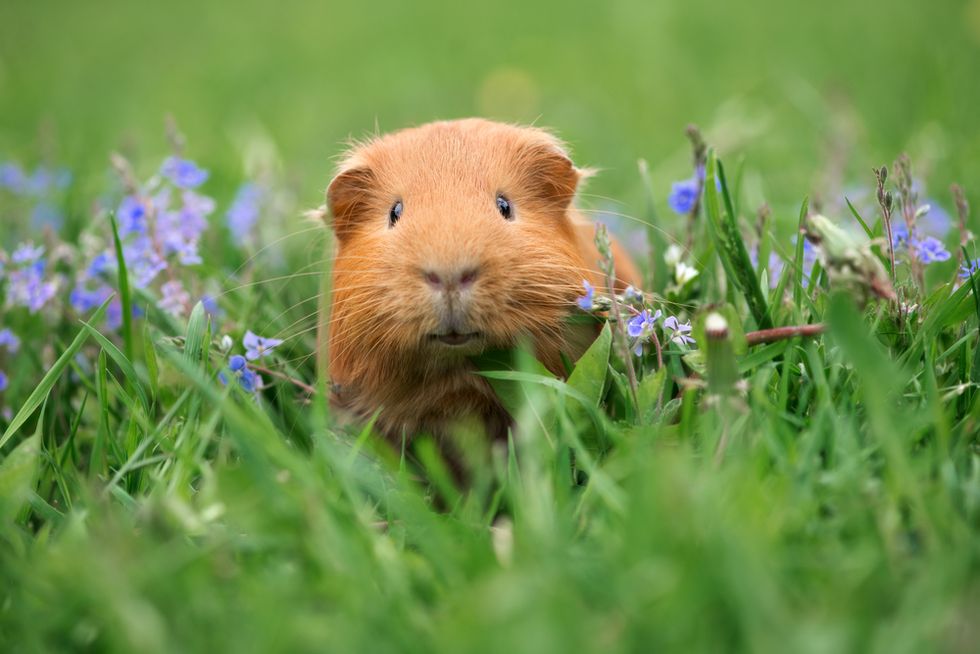 Gordon has admitted to cooking some guinea pigs of his own for dinner in Peru, and the series will see him cooking
and eating
his unusual dish.
Gordon took to the dish very quickly...
He claimed that the guinea pig was "delicious," and even said that us regular folk "don't know what we're missing." But we doubt that the furry pet will be appearing on our menus any time soon...
Not to worry, folks...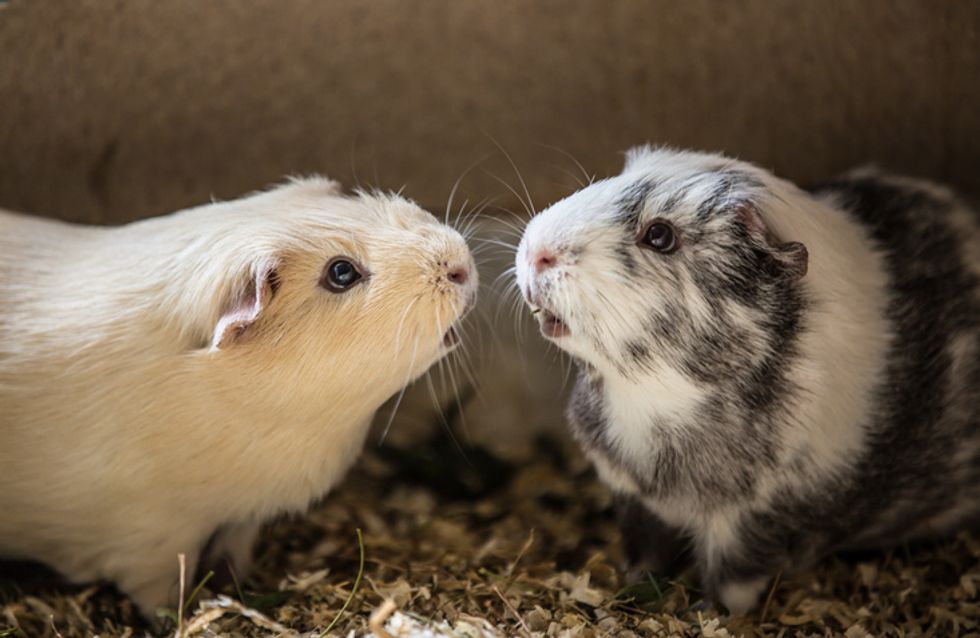 "I can't feature roasted guinea pig on my menus here in the US. I would be taken down," the fifty-two-year-old chef laughed when speaking to
The Telegraph.
Some people aren't happy with the celebrity chef, however...
More money than brains 😡😡😡😡😡😡💔💔💔💔😢😢😢😢Gordon Ramsay Says Roasted Guinea Pig Is 'Delicious' But Viewers Of New Series… https://t.co/yaZtVxqsuF

— N MacLeod (@N MacLeod)1563854295.0
Many have taken to Twitter to bash Gordon on his decision to try the delicacy, even stating that he has "more money than brains."
Many viewers were upset by the method of cooking the guinea pigs...
Disgusting Gordon Ramsay's guinea pig meal how would he like to be cooked in the same manner NEXT? The FOUL Mouth Y… https://t.co/G7LxJDxHAl

— Carl Barron (@Carl Barron)1563804789.0
It's never nice to see how animals are
actually cooked
before we eat them, and seeing a popular family pet get cooked is bound to be a pretty horrifying sight.
But, at the end of the day, a culture must be respected, even if we don't agree with it...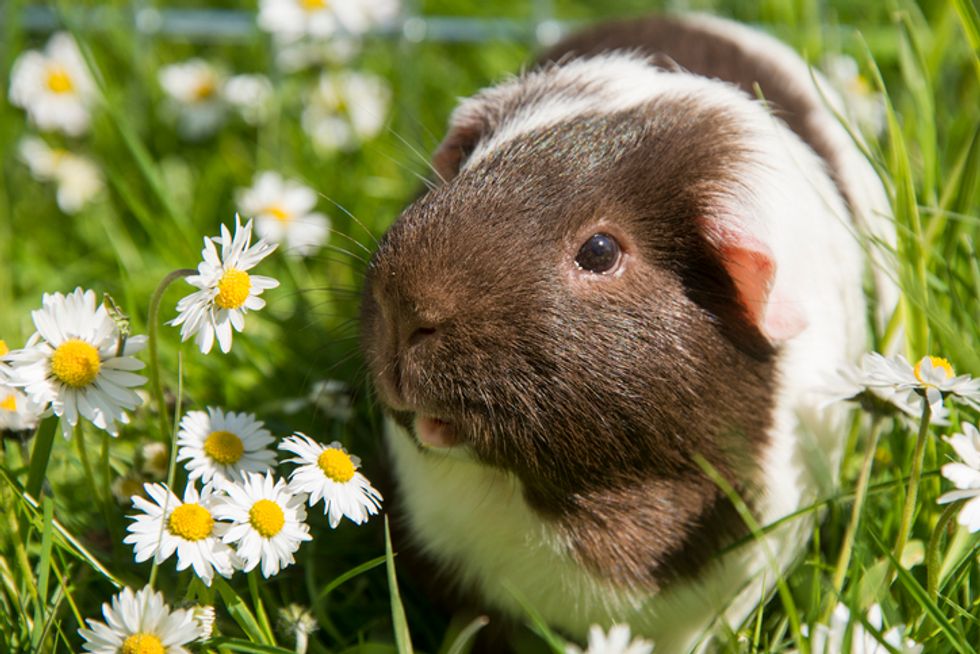 Eating guinea pigs is a part of Peruvian culture, and it can be argued that eating cows and pigs is
no different
to eating the fluffy little rodents.
Uncharted
has been constructed around embracing cultures and cuisines that are found all around the world, and Gordon is simply taking part and trying new things in order to learn about these incredible delicacies.