Ah, the Fountain of Youth. We all wish we had it in our pocket. Who doesn't want to go back to their younger years when their skin was dewy and life stretched out endlessly ahead of us?
These 10 moms don't have to make any farfetched wishes, they have already found the secret to youth.
1. Valerie Morris Campbell and daughter Naomi Campbell.

Good genes definitely run in this family, but seriously, if they have any health tips or suggestions, they should send it in our direction.
2. Can you figure out which one is mom?

Can you believe this woman has three children? THREE! She's a genetic anomaly.
3. Triplets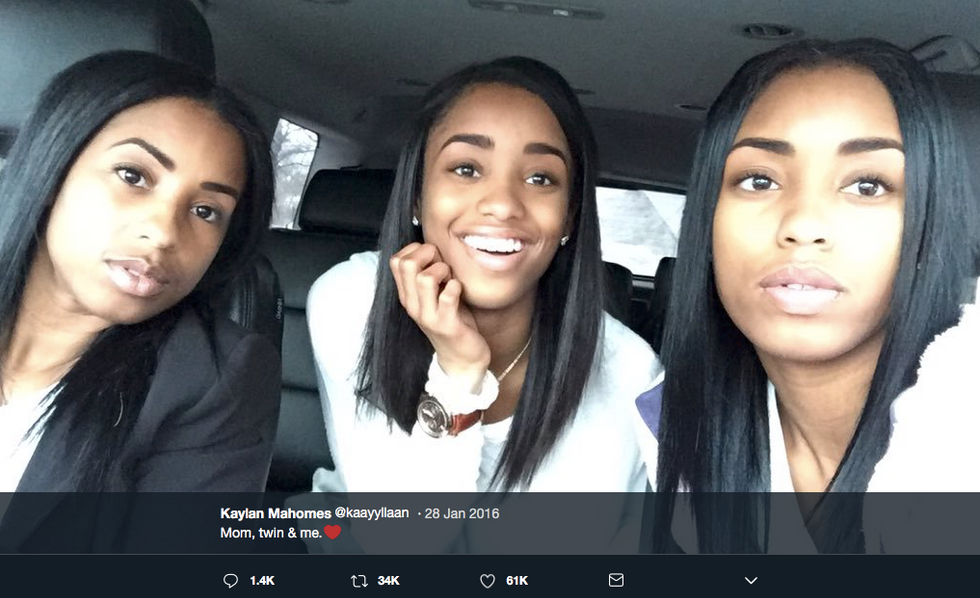 Can you tell which one is mom? Yeah, there are actual instructions in the tweet, but it's so difficult to discern.

How is this possible? How???
4. Liu Yelin looks so young, people think her 22-year-old son is her boyfriend
5. Yasmin and Amber Le Bon

Can you tell which one is the mom and which one is the daughter? Neither can we...
6. Reese Witherspoon and daughter Ava Philippe

Another opined, "wow I guess she gave birth to her clone!" We can't find any lies in either statement.
7. When mom looks younger than you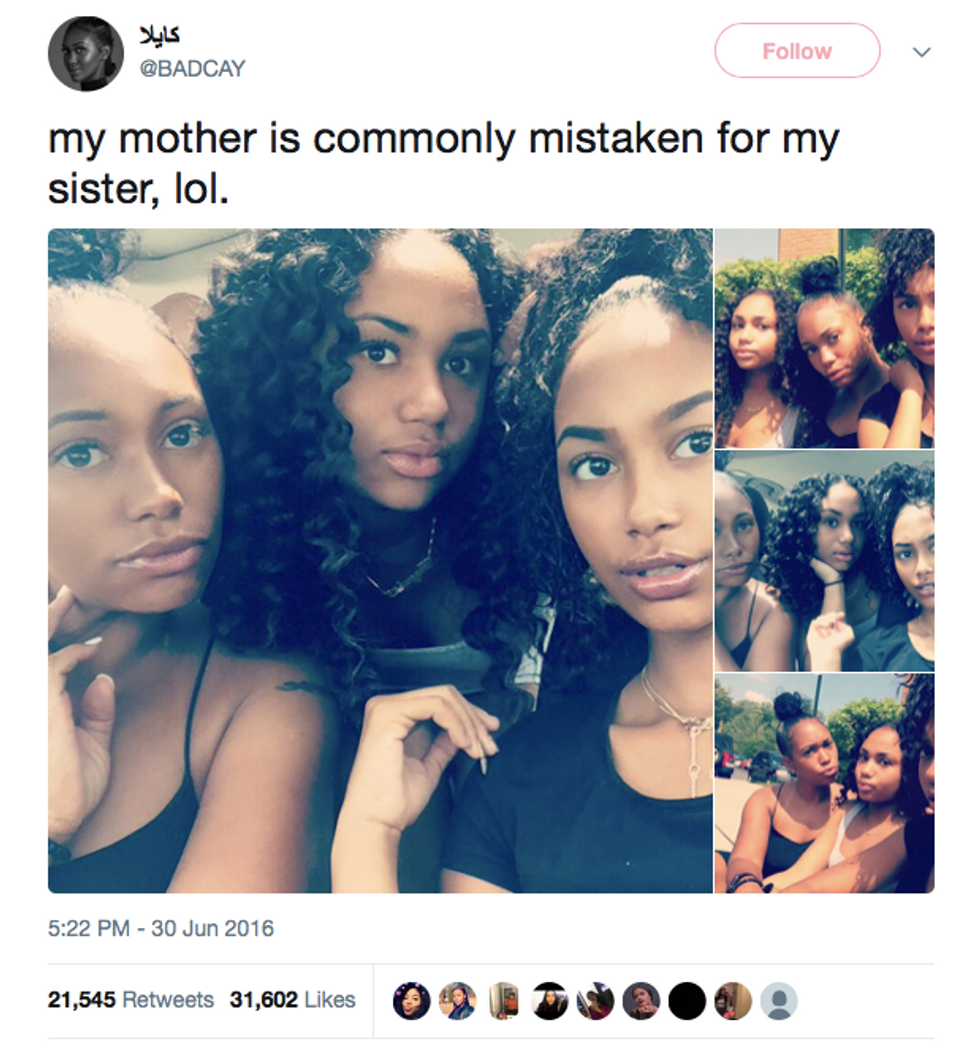 Look at these three sisters. They're not actually sisters, because Mom is in the picture too. Can you spot her?

She's the one on the very left wearing a bun. Genetics, man...
8. Shweta Nanda Bachchan and daughter, Navya Naveli Nanda.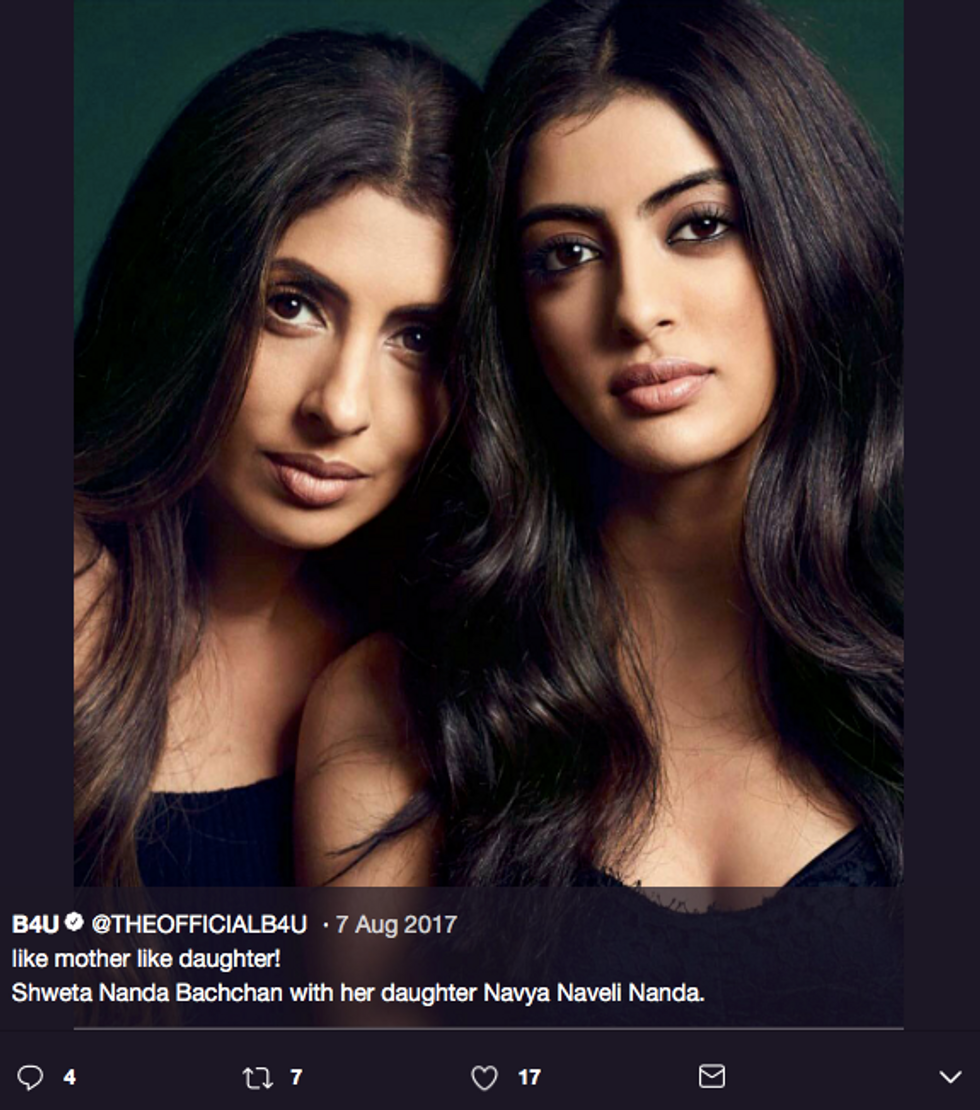 Shweta Nanda Bachchan and Navya Naveli Nanda are the daughter and granddaughter of one of the biggest names in Bollywood, Amitabh Bachchan.

Of course they'd have great genes. But Shweta looks almost identical to her daughter. Identical.
9. Are these siblings?

With her dewy skin and youthful looks, we can definitely see why. Mom is a stunner, for sure.
10. Triplets or nah?

Her daughters look like teenagers, right? And she can only be around 40, right? So wrong! These women are 36, 63, and 41-years-old, respectively. Genetics...