There are a number of objectionable qualities possessed by President Donald J. Trump, and the way he looks is really the least offensive thing about him to a lot of people at this point in time.
But given how much money he has and the staff that he can employ, there really is no excuse for his outfit.
via: Daily Mail
At least button the jacket and iron those pants a little.
Yes, his suit costs more than my car, but sometimes he looks more like he just rolled out of bed instead of rolling out of the White House.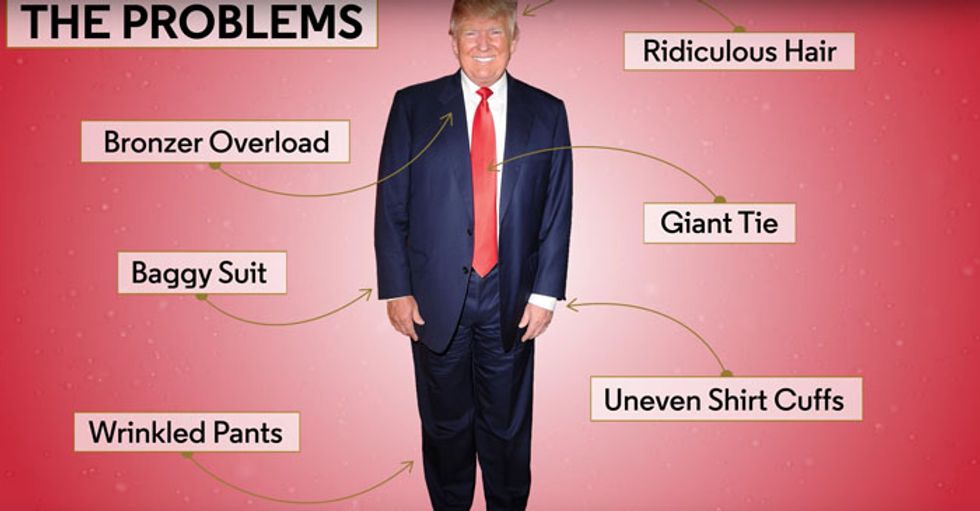 via: YouTube
Fortunately the style editors at
GQ
went ahead and gave him a virtual makeover because, in their words, "If Trump can't act like a President, he could at least dress like one."
They started at the bottom with that whole "wrinkled pants" situation.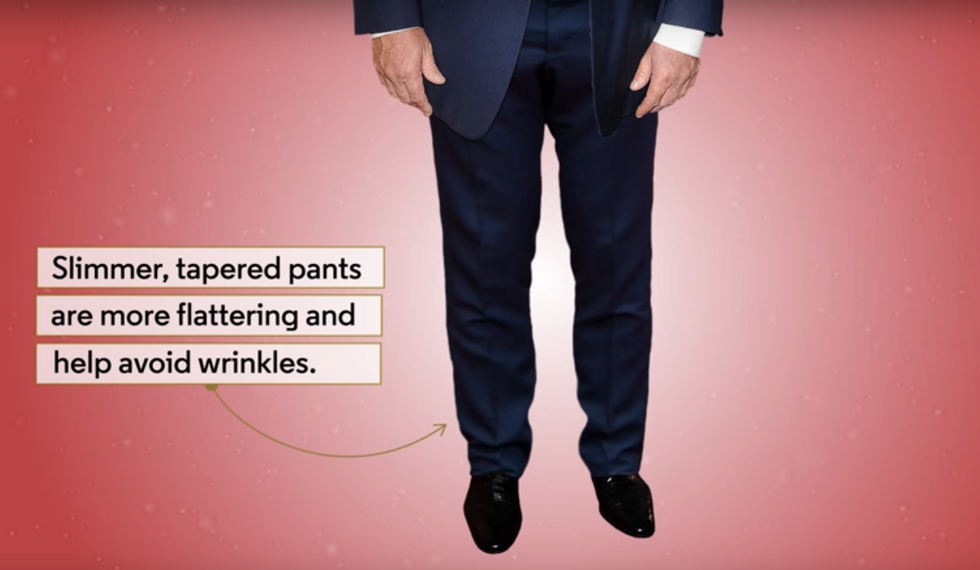 via: YouTube
Not the first place I would have started, but I guess you gotta start somewhere.
Next, they go to the jacket.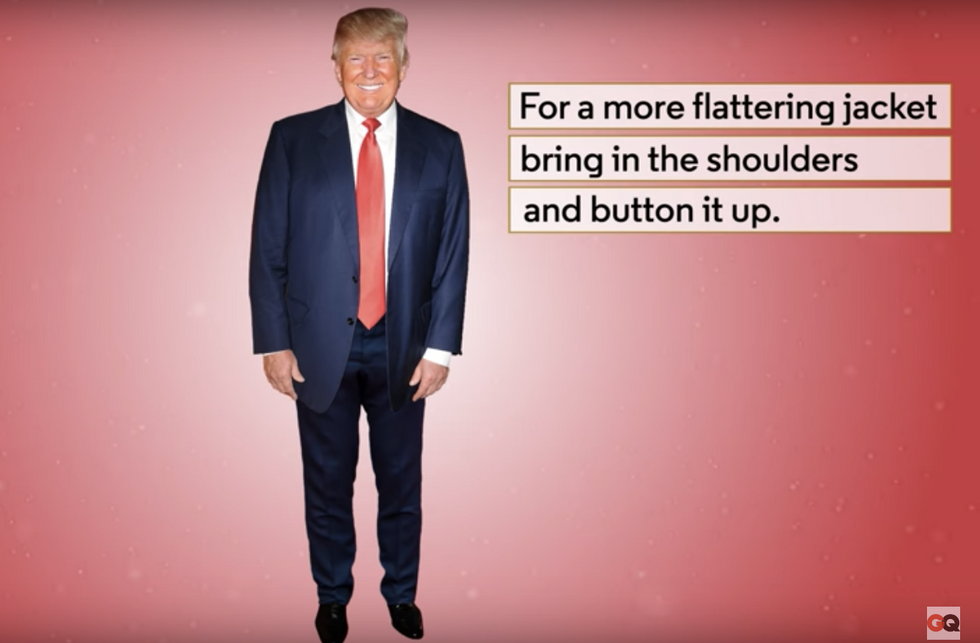 via: YouTube
And I assume the "button it up" comment is referring only to the jacket.
Yikes.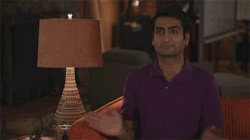 via: GIPHY
Okay, it's clear this is going to take a lot of work. Let's do this.
His cuffs should be even, so he needs to fix those sleeves.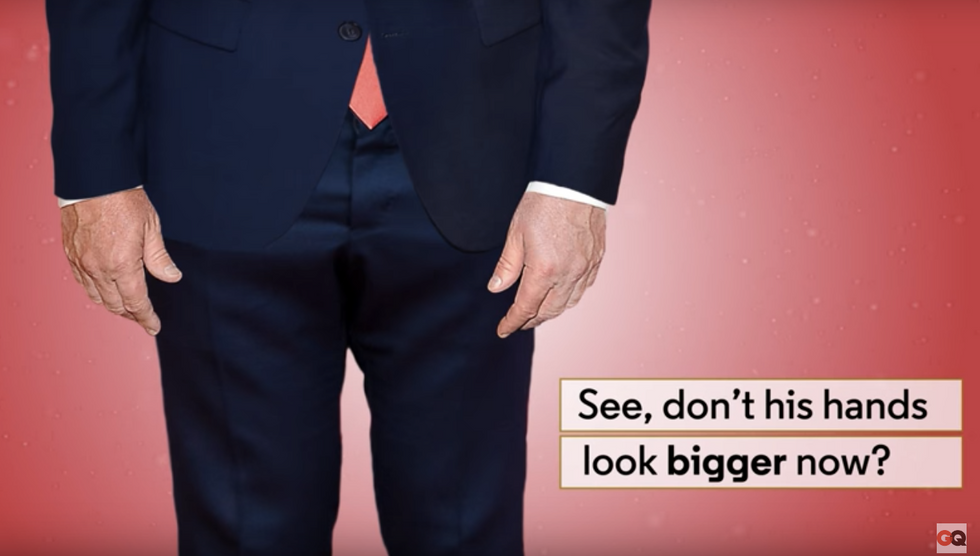 via: YouTube
Gotta make sure those hands look nice and big.
YUGE! His tie is YUGE!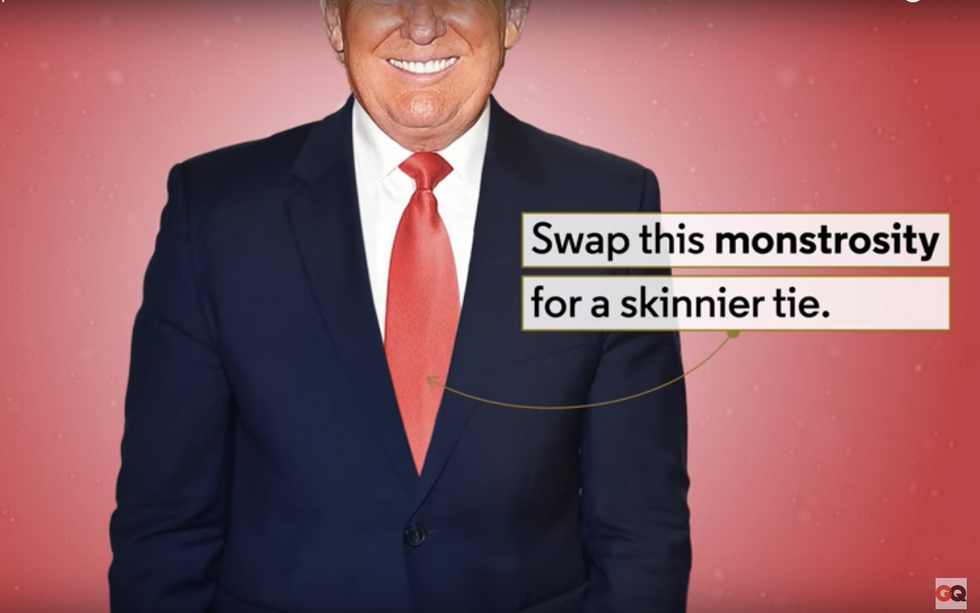 via: YouTube
Not everything needs to be yuge, so slimming down the tie a little will help.
You had to know the hair was going to be a huge point of contention.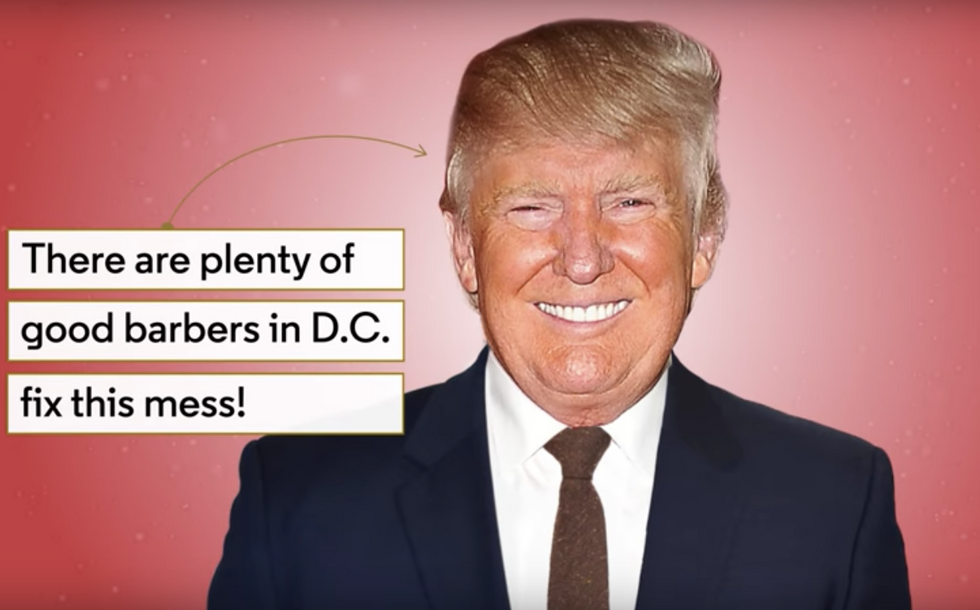 via: YouTube
Alright, how the hell are they gonna fix this mess?
President Vanilla Ice?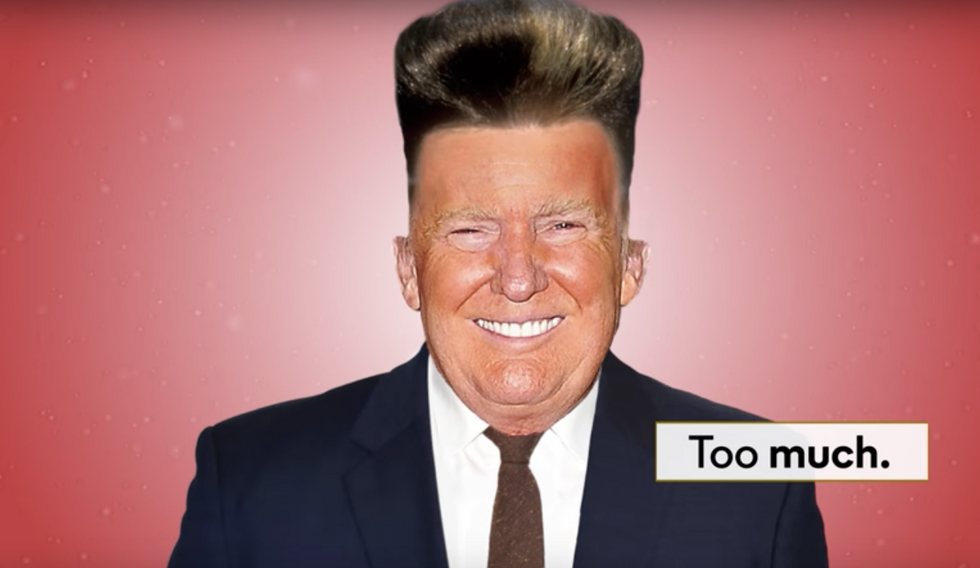 via: YouTube
NOPE, NOT THAT.
Literally anything but that.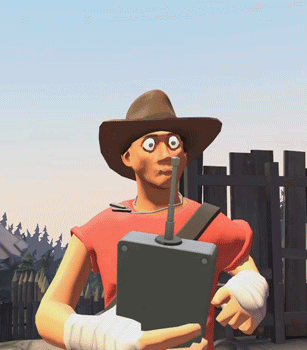 via: GIPHY
Ah, here we go...
That's... better.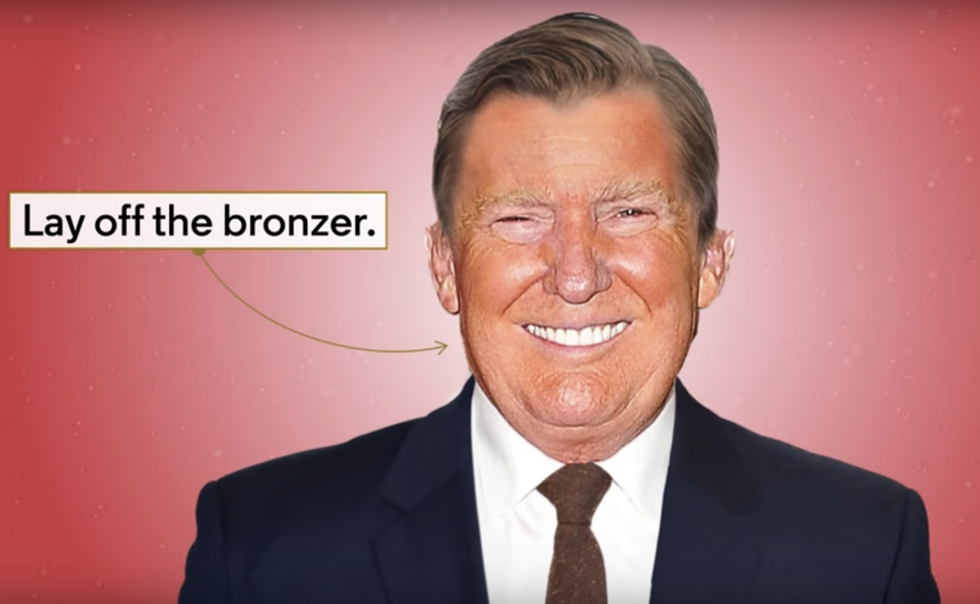 via: YouTube
Still not good, but better?
And after the hair, you knew the golden glow was going to be addressed.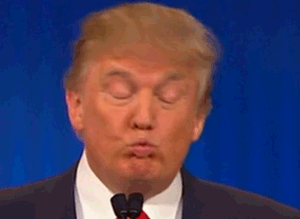 via: GIPHY
What could they possibly do to rectify his mysterious golden hue?
So how does it all turn out?
Uhhhhh...
Not great.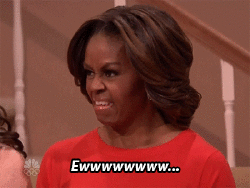 But better, and I guess that's all you can really ask for.
The video makes it clear that fashion is the least of his problems and that a new suit is not an endorsement in any way.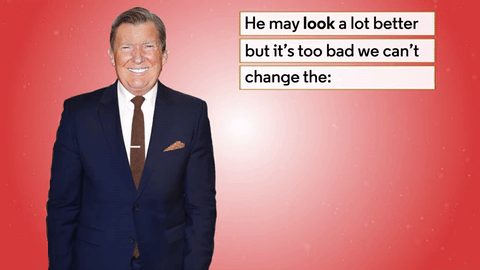 But at least they could fix his fashion faux pas. He'll have to figure the rest of it out for himself.