Thanksgiving is the one day of the year where we reconnect with family and friends while gorging ourselves on enough food and drink to feed a small country. It truly is a fantastic day and is beloved by many across the nation.
Keep scrolling to find out how the bizarre twist of fate happened in the first place and how they've kept up the annual tradition.
Thanksgiving is one of the most heartwarming times of the year.
The beloved national holiday is a truly wonderful day full of good food, family, and laughs.
Of course, we all know the feast is the highlight.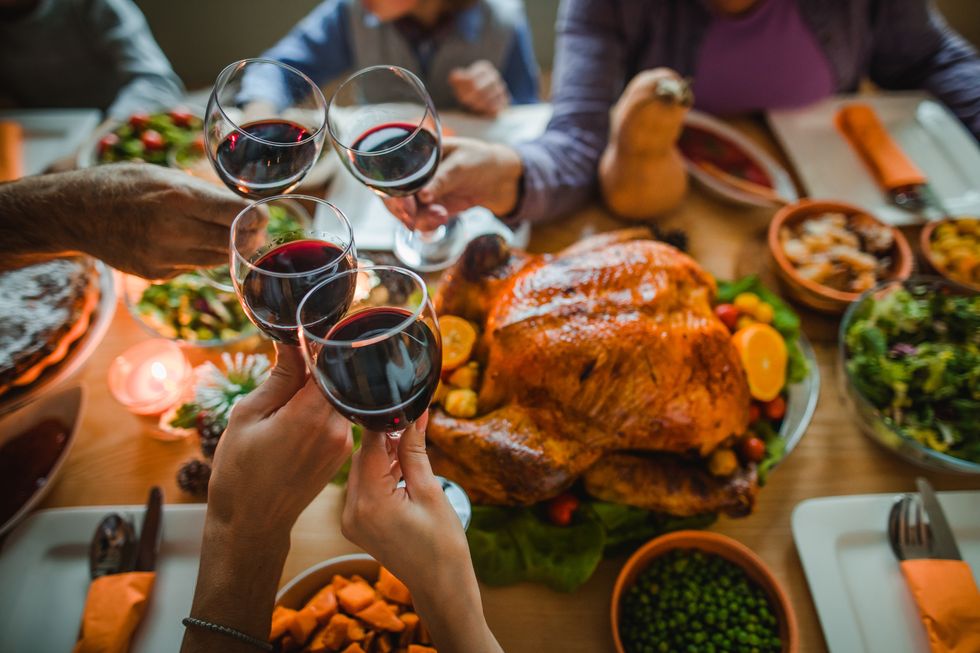 via: Getty Images
Roast turkey, stuffing, cornbread, green bean casserole, pumpkin pie... what's
not
to love?
In 2016, during the lead up to Thanksgiving... something pretty strange happened.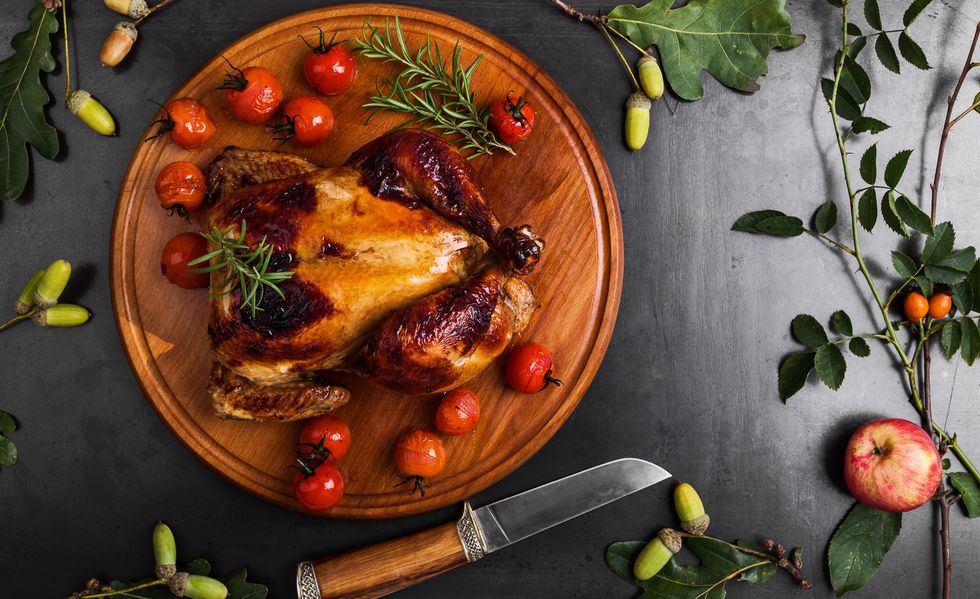 via: Getty Images
You may remember that a teen went viral for a cell phone number mishap that brought him and a random grandma together for the holidays.
Is it ringing any bells?
Well, they appear to have carried on their heartwarming tradition. But first, let us refresh your memory...
The tradition began when Wanda Dench, now 62, thought she was texting her grandson to invite him to Thanksgiving.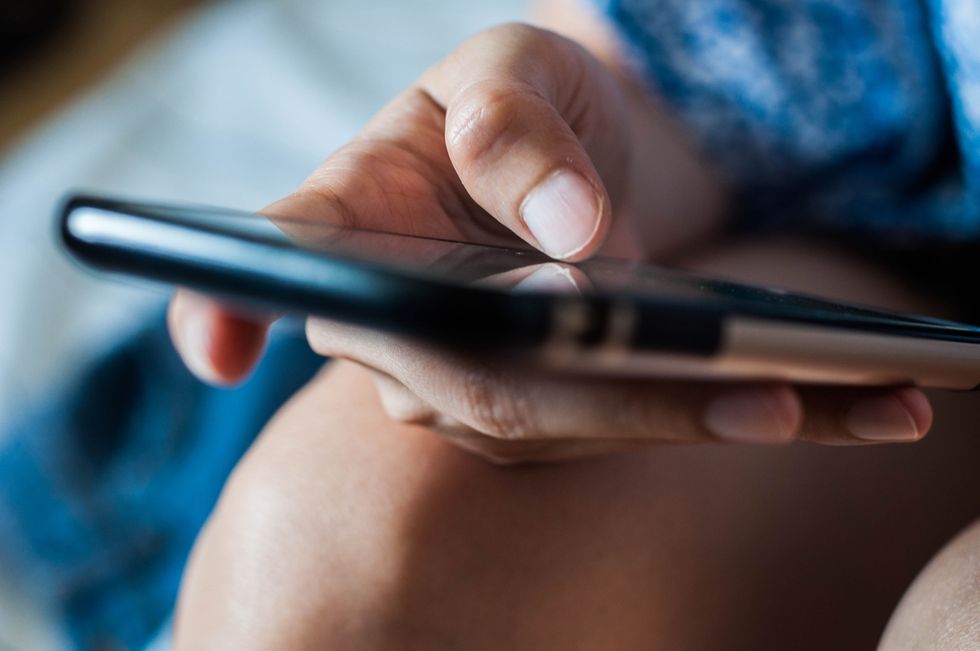 via: Getty Images
Instead, she actually texted Jamal Hinton, now twenty.
He was accidentally added to the Thanksgiving family group chat...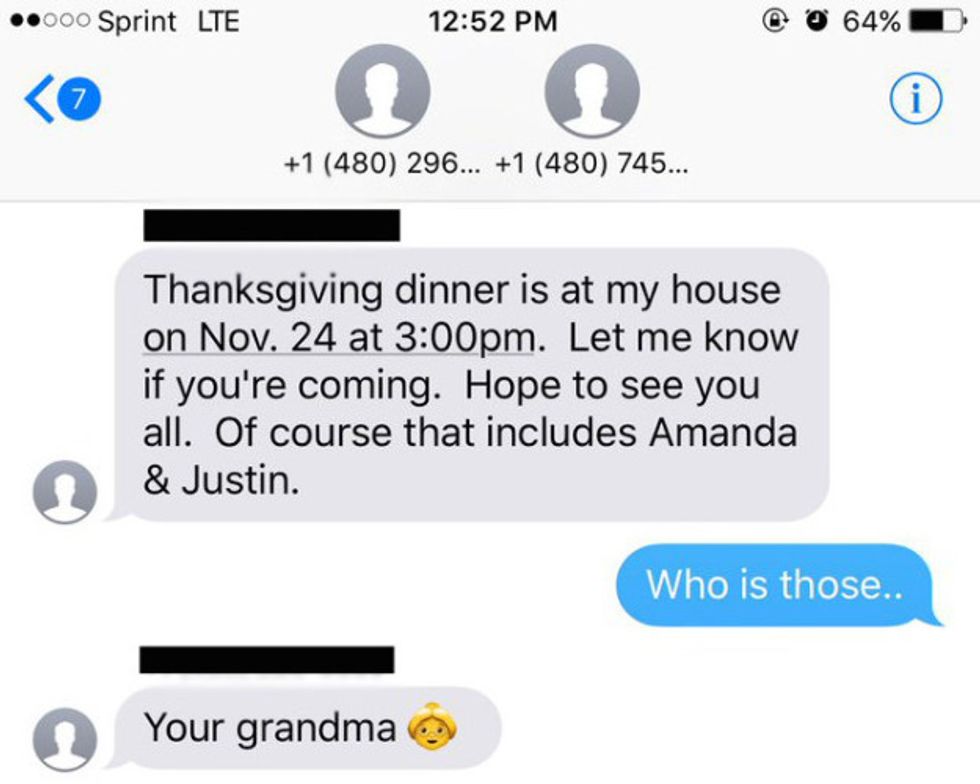 Dench quite clearly got the wrong number.
Hinton then responded by asking for a photo to see if it was his own grandma behind the text.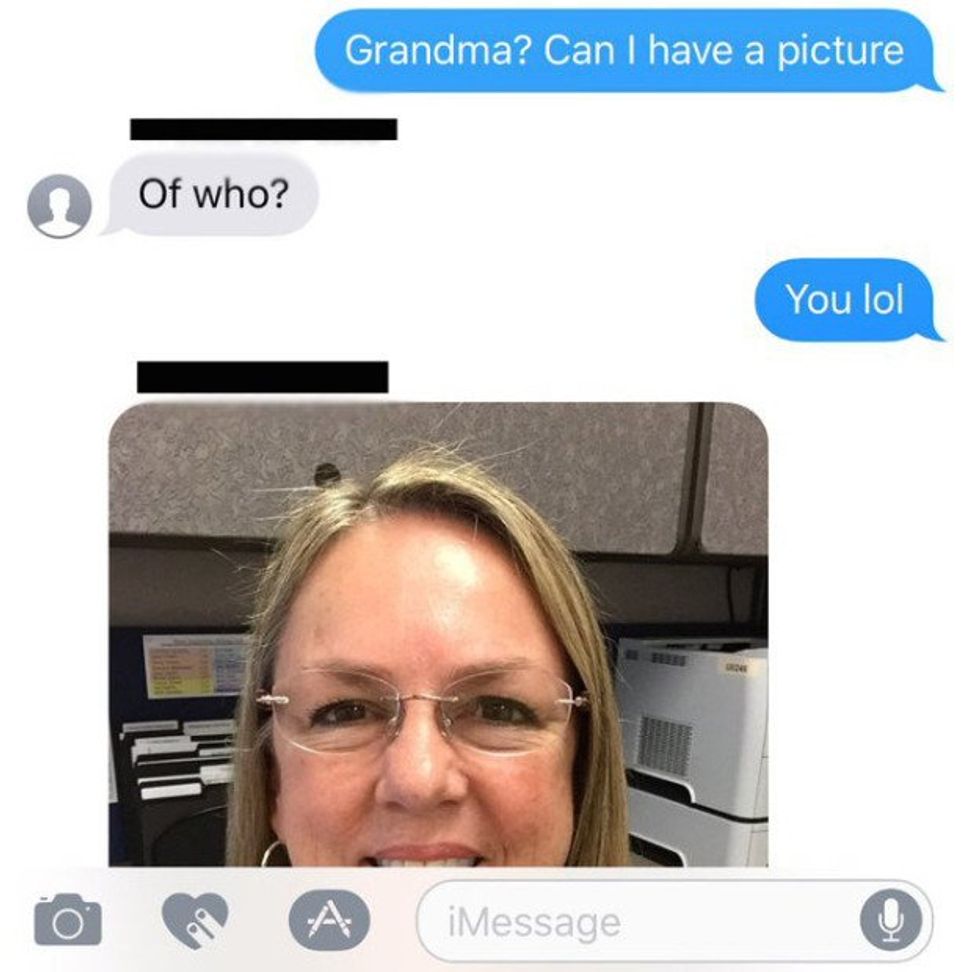 But he was left shocked when the picture that came in was of a woman with blonde hair and glasses -
not
Jamal's grandma.
Yep, quite clearly not his grandma.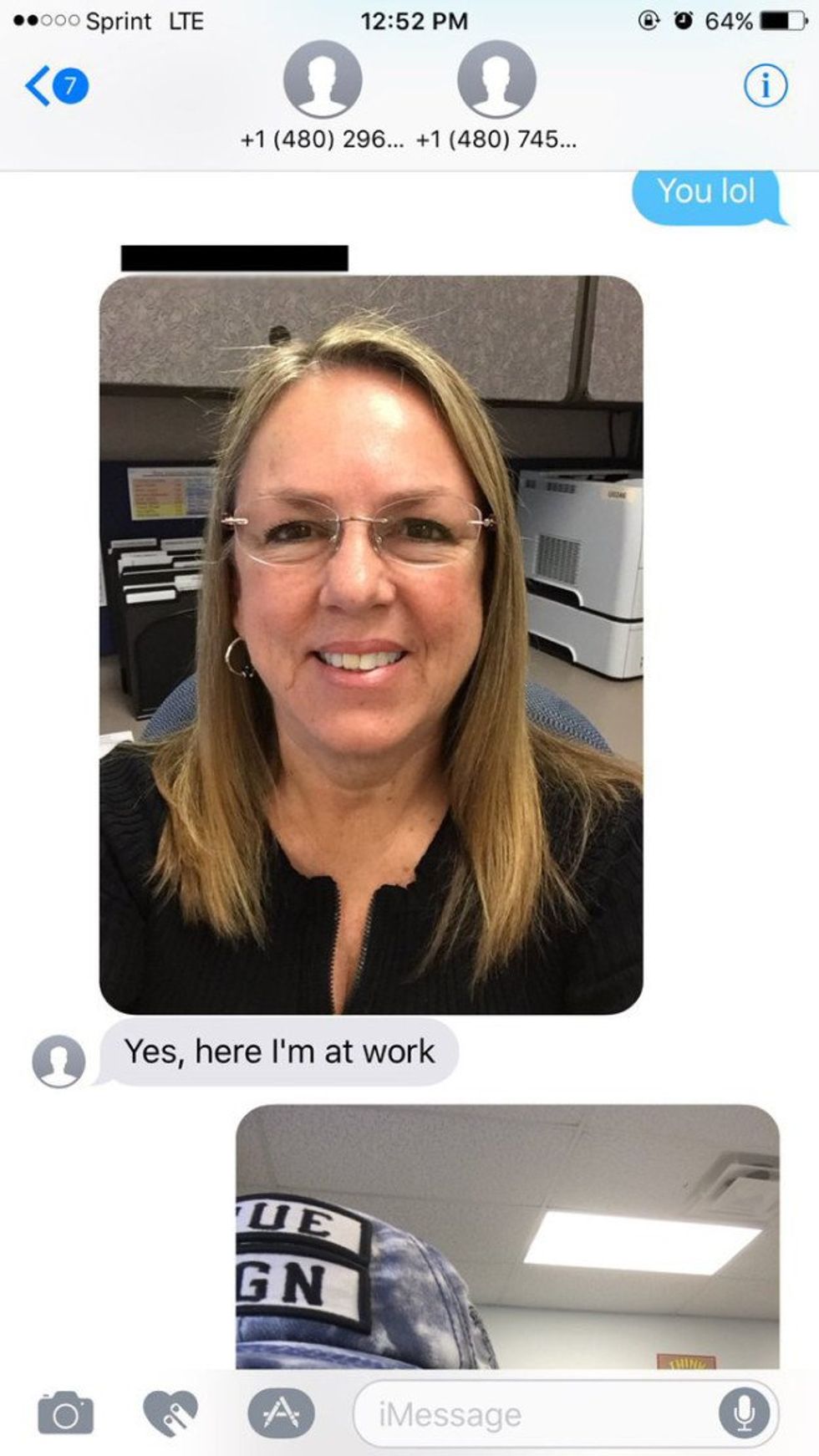 "[You're] not my grandma," Jamal replied with a laughing emoji.
And of course, he then returned the favor...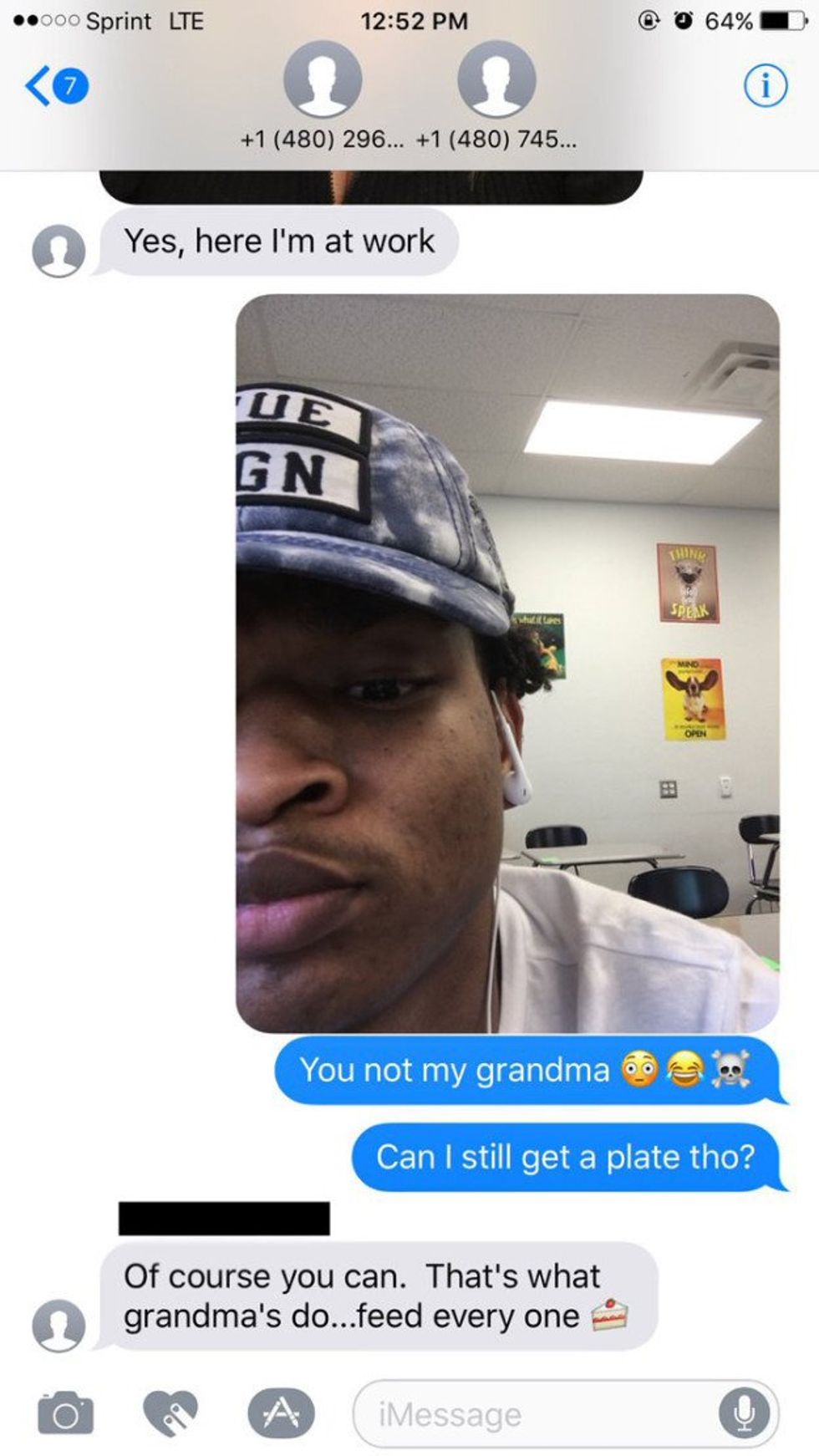 Hinton from Phoenix, Arizona, sent back a selfie to let her know he was
not
her grandson.
But, despite not knowing each other, Hinton didn't want to pass up the thanksgiving offering.
So, he asked if he could stop by for dinner anyway.
Hinton tweeted out the conversation where it went insanely viral to the tune of more than 215,000 retweets.
Somebody grandma is coming in clutch this year!! Ayee!!! https://t.co/QGrx83nHLl

— Jamal Hinton (@Jamal Hinton)1479247134.0
People loved Dench's promise that Hinton could still come around for Thanksgiving dinner because "that's what grandmas do... feed every one." And although Dench changed her phone number after receiving a flood of messages from people amused by the exchange, Hinton kept in touch with the family following the initial texts.
And on Thanksgiving, Grandma kept her end of the deal.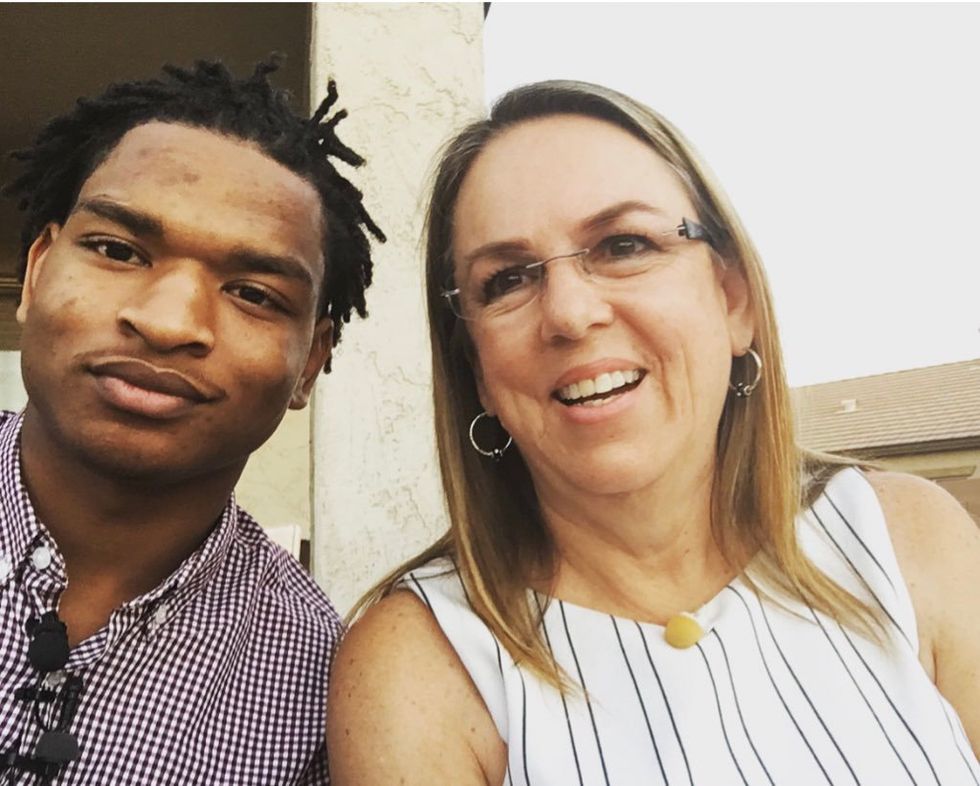 via: Twitter
Dench said Hinton had indeed come over for Thanksgiving dinner, making the drive to Mesa, Arizona, and that it was destiny that the two meet.
And the best part?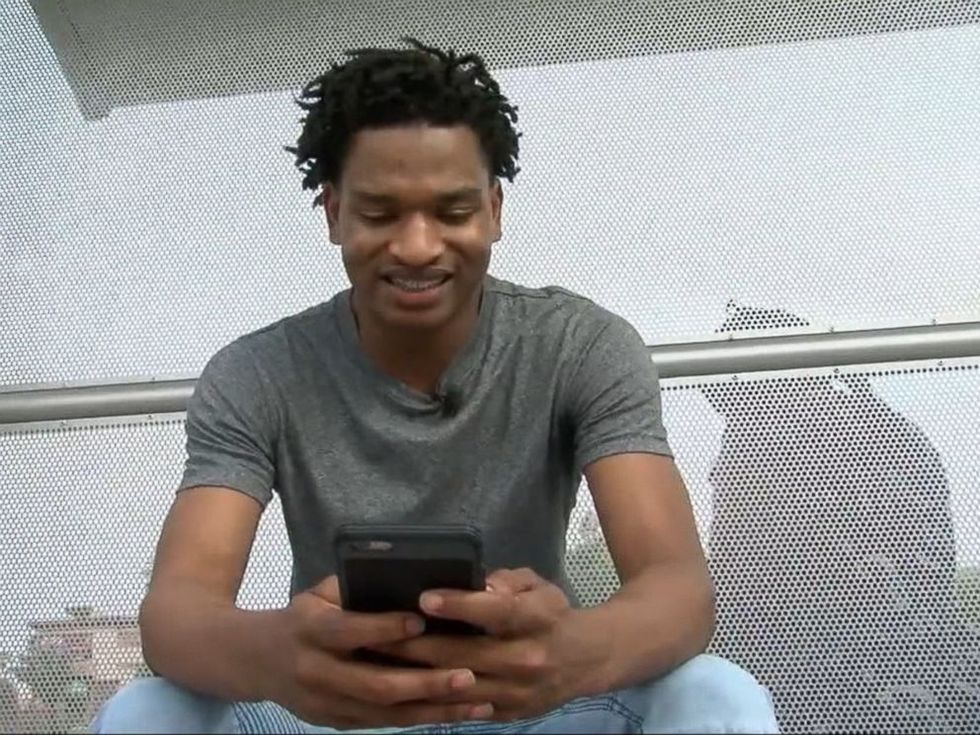 via: ABC News
The pair
still
meet up for Thanksgiving.
In fact, they've done it every year since their group chat mishap.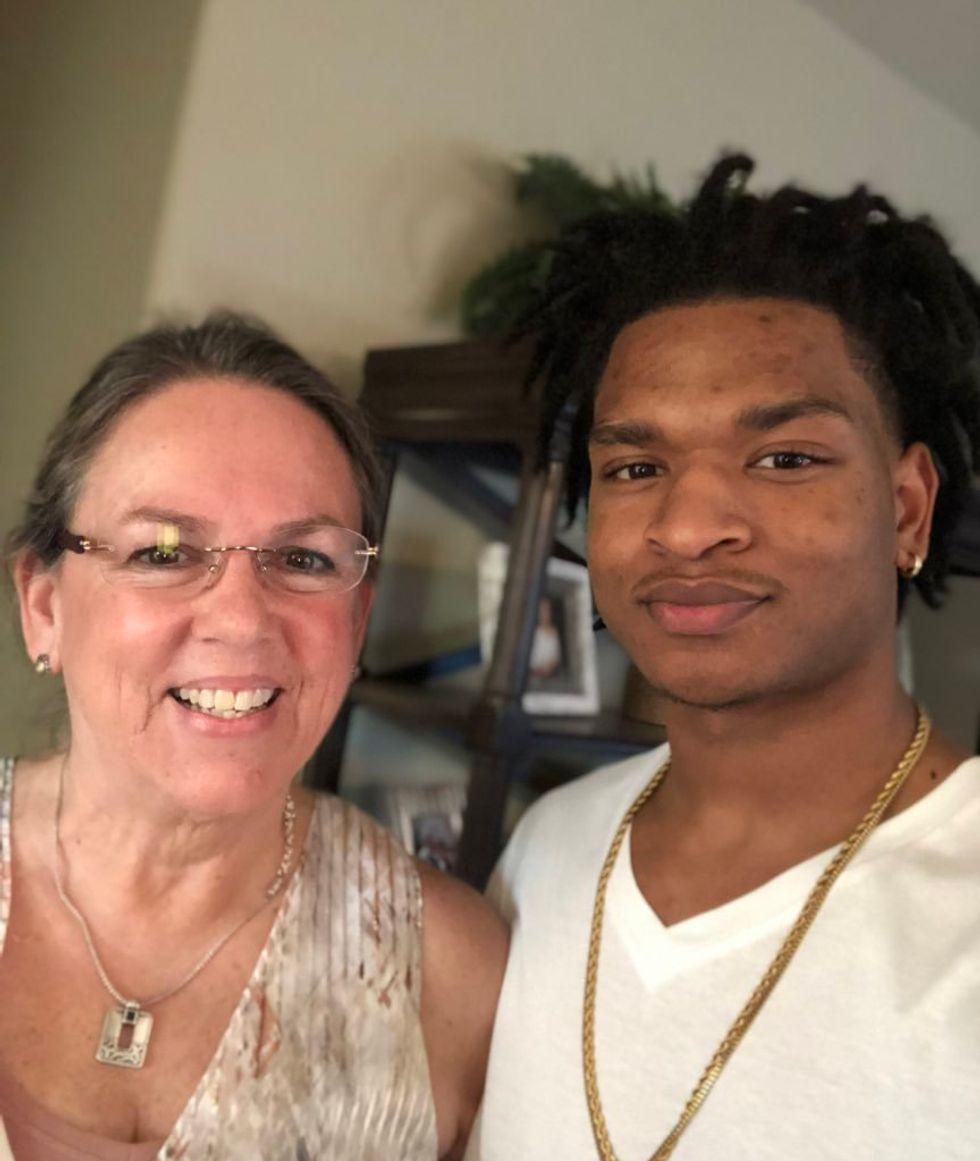 via: Twitter
And every year, Twitter is blessed with a photo of Hinton and Dench enjoying Thanksgiving together.
Last year Hinton posted a video on YouTube, documenting his and Dench's holiday dinner.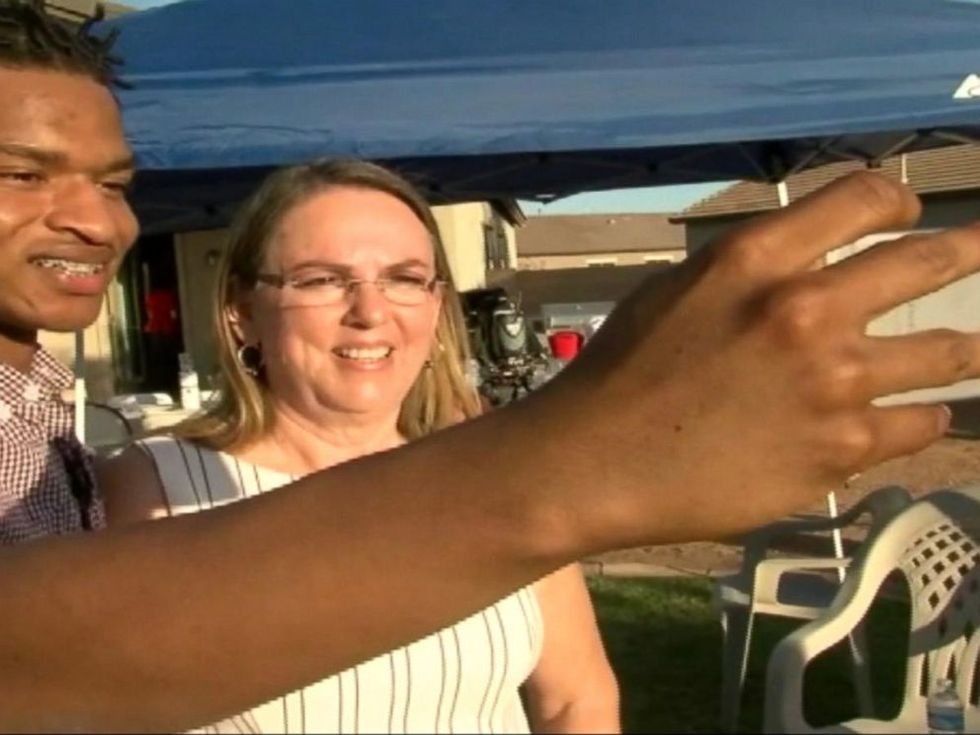 via: ABC News
And it was pretty heartwarming, to say the least. Dench explained in the video that she grew up in the military - her father was in the Navy and her husband was also in the Army. "We moved around a lot so I was always going to new places. And so strangers were not strangers to me," she explained. "Family is more than blood, it's the people you want to be with."
As this year's Thanksgiving rolls around...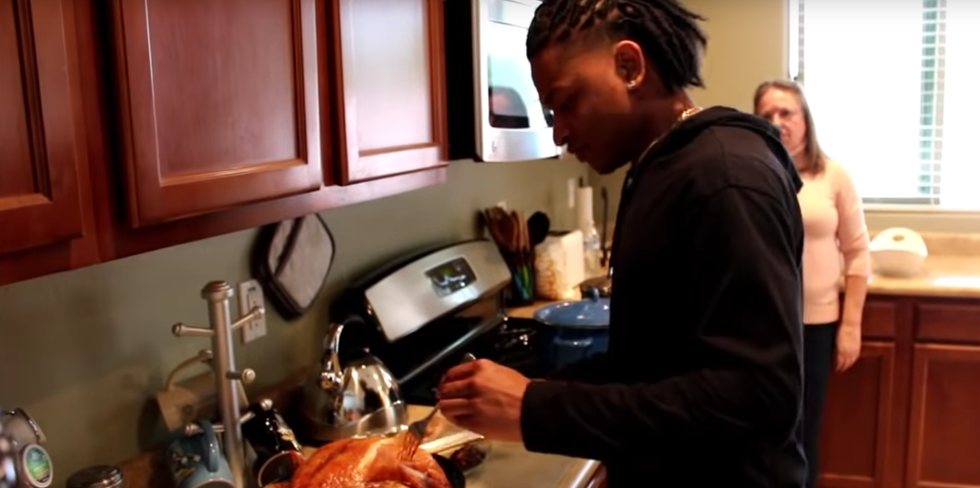 via: YouTube
It seems the pair are showing no signs of breaking their tradition.
Hinton and Dench will get together to celebrate Thanksgiving once again this year.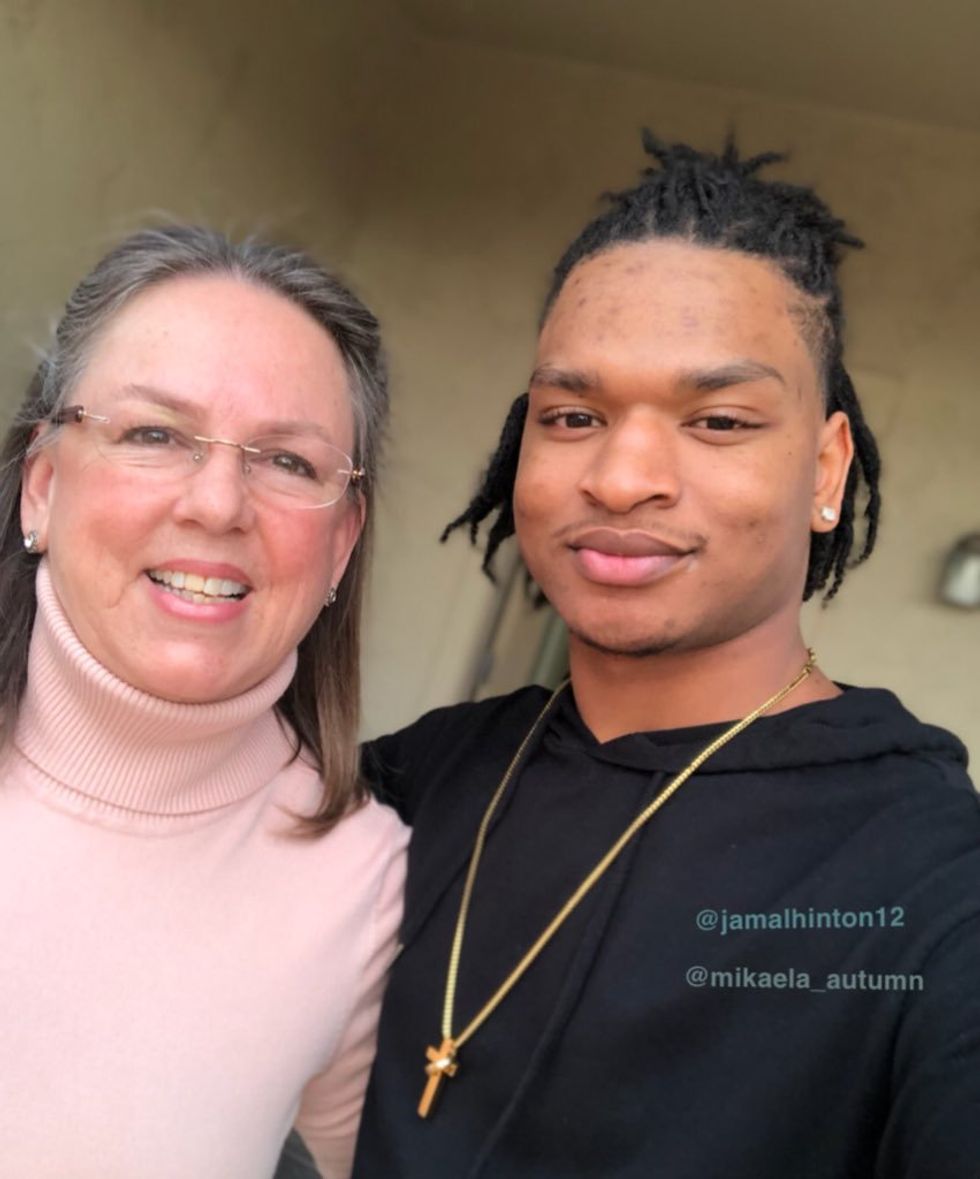 via: Twitter
The pair will be celebrating the holiday at Hinton's girlfriend, Mikaela's, Aunt Tauna's house.
Hinton says he "feels great" that their wholesome tradition has continued in the years since they first met.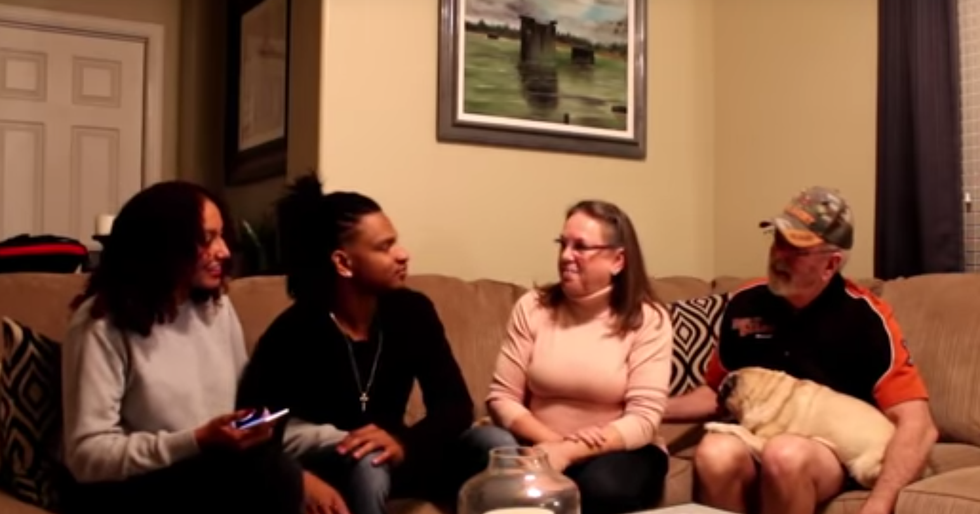 via: YouTube
"[Wanda] is a really good person," Hinton explained to
Good Morning America.
 "I really enjoy the time I spend with her."
We're sure Twitter is eagerly awaiting this year's picture...
2016, 2017...... 2018 ❤️ https://t.co/0ZNA54uGAS

— Jamal Hinton (@Jamal Hinton)1542936940.0
We'll be keeping an eye out tomorrow!
And it seems the wait is finally over...
As promised! Here's our 2019 update 🦃 @mikaela_autumn https://t.co/hHGZUXYzr3

— Jamal Hinton (@Jamal Hinton)1574987862.0
The long-awaited picture is here and it's everything we could ever want. We love the fact that the pair are keeping up the tradition... bring on next year! Keep scrolling for some more hilarious text exchanges.