Last week 17-year-old Jamal Hinton, who lives in Phoenix, went viral when he unexpectedly made a new "friend" via text.
He was accidentally added to a Thanksgiving family group chat started by Wanda Dench, who had intended to add her own grandson but got the wrong number.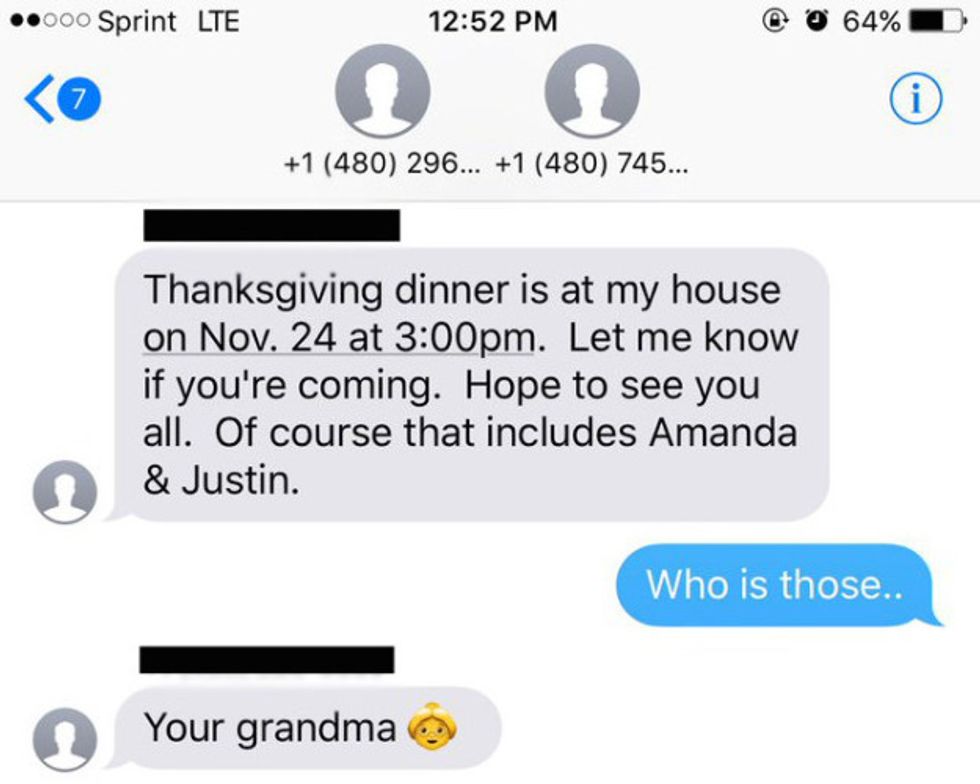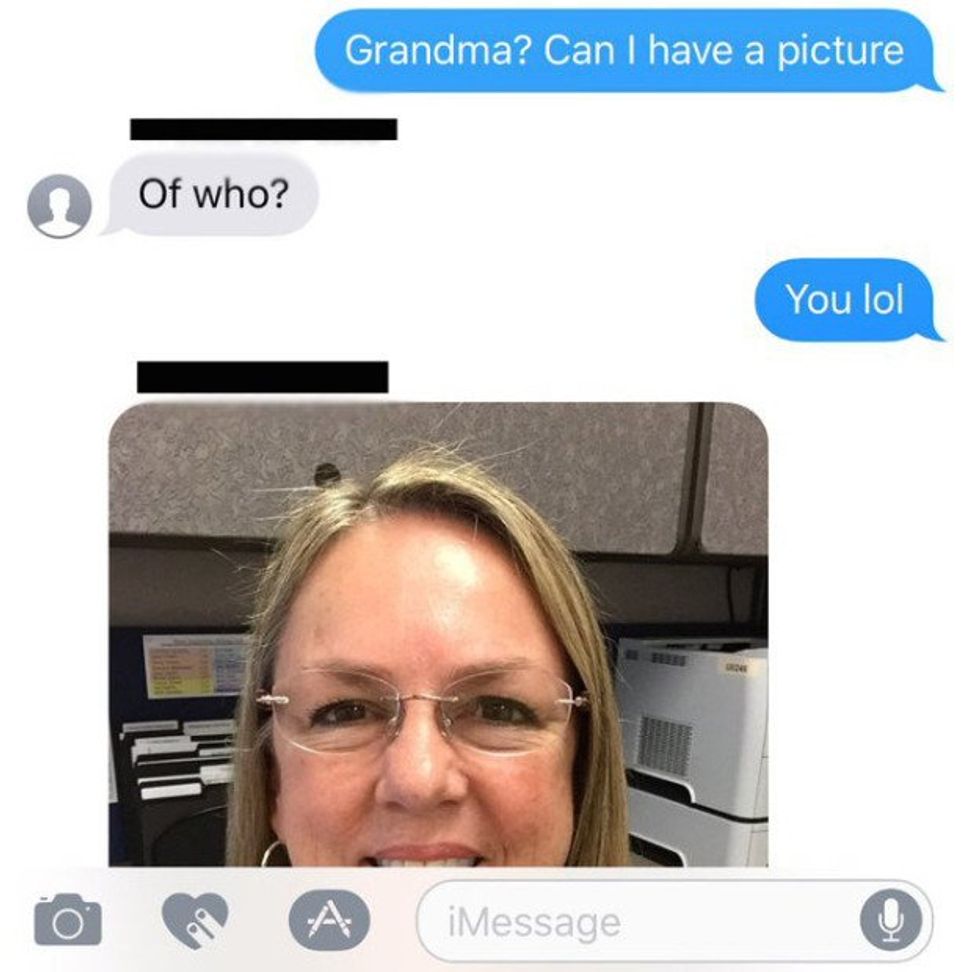 Dench didn't know she'd got the number wrong until Hinton asked for a selfie, at which point it was clear that she most certainly wasn't his grandma.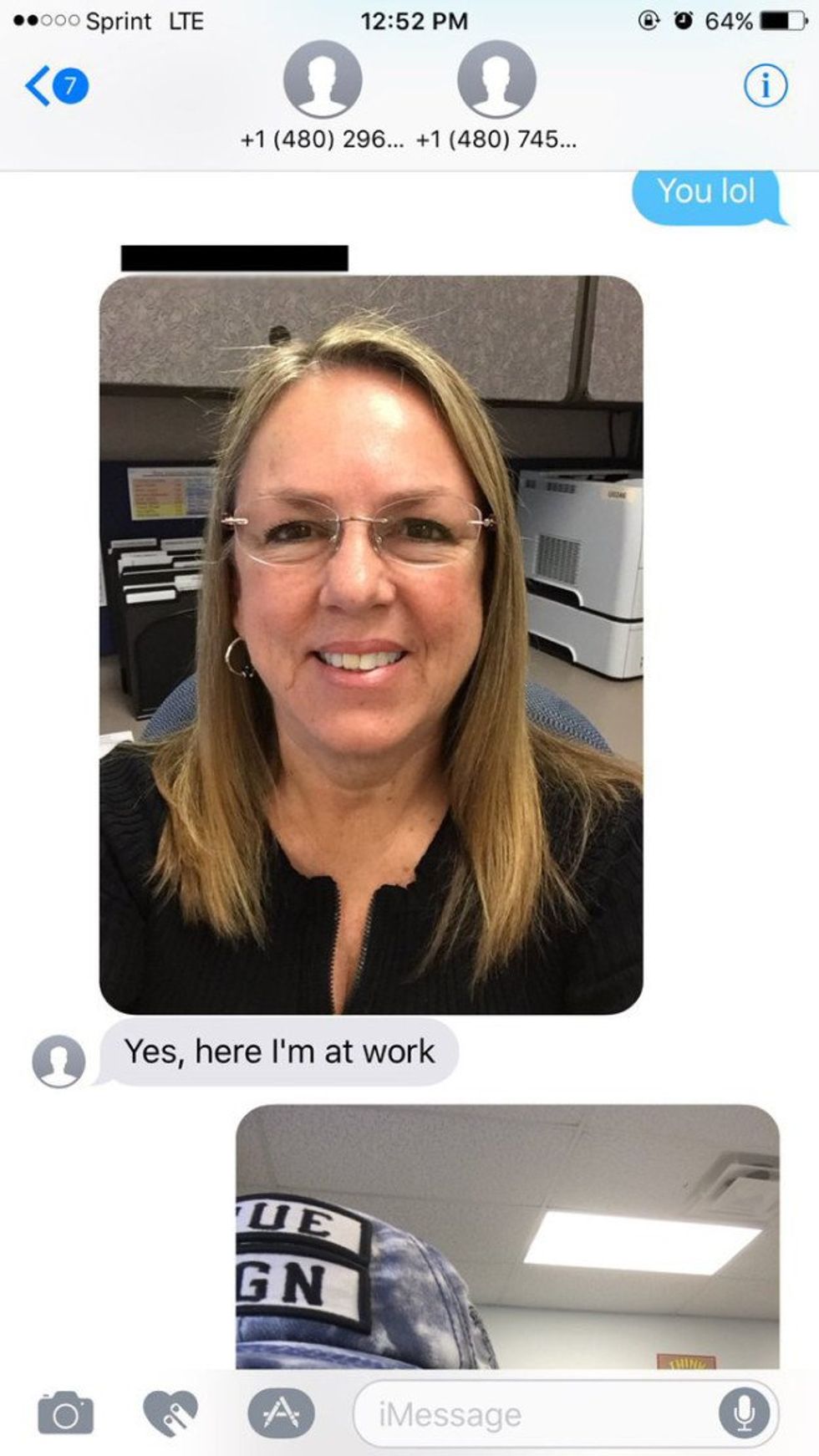 And the best part...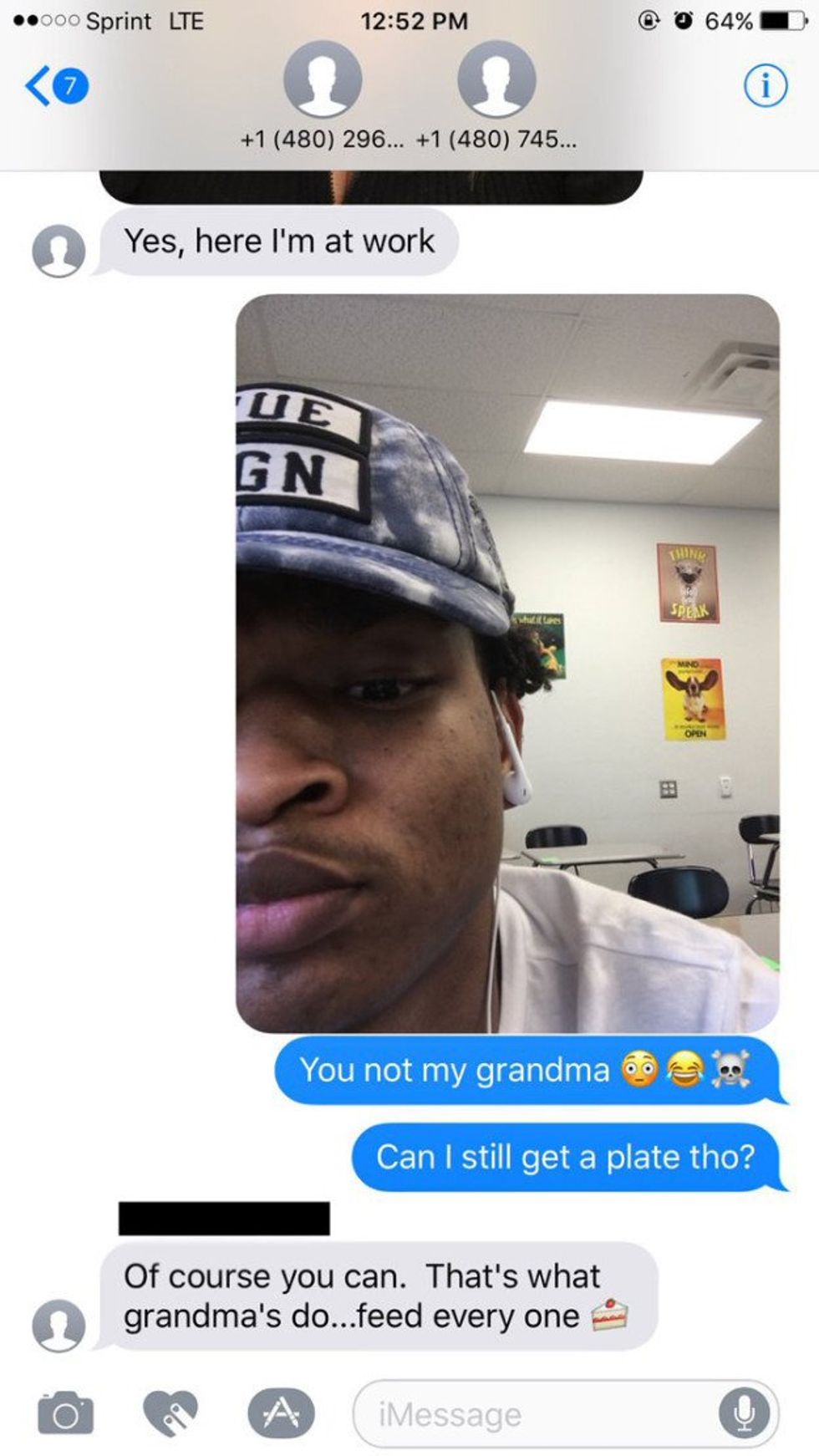 Hinton tweeted it out where it went insanely viral to the tune of more than 215,000 retweets.
People loved Dench's promise that Hinton could still come around for Thanksgiving dinner because "that's what grandmas do... feed every one." And although Dench changed her phone number after receiving a flood of messages from people amused by the exchange, Hinton kept in touch with the family following the initial texts.
And on Thanksgiving, Grandma kept her end of the deal.
Dench said Hinton had indeed come over for Thanksgiving dinner, making the drive to Mesa, Arizona, and that it was destiny that the two meet.
"This wasn't me, it's come from God above," she said. "He's just using us as his tools and vessels to bring a message to others."
And once again, Twitter loved it.
After all, that's what grandmas do.