Fans of country music singer, Granger Smith, were heartbroken to hear some tragic news earlier this month. His son, River Kelly Smith, died in a horrific drowning accident near the house that Smith shared with his wife, Amber. In spite of the best efforts of medical professionals, River didn't make it and his family have been left grieving their son. "The joy he brought to our lives cannot be expressed and his light will be forever in our hearts," wrote his parents in a tear-inducing Instagram caption.
Now Granger has made the brave decision to speak out about the accident that led to his son's tragic death in an incredibly brave YouTube video. If you want to get deep within your feelings, we've got it right here to watch.
Granger Smith is an incredibly popular country singer.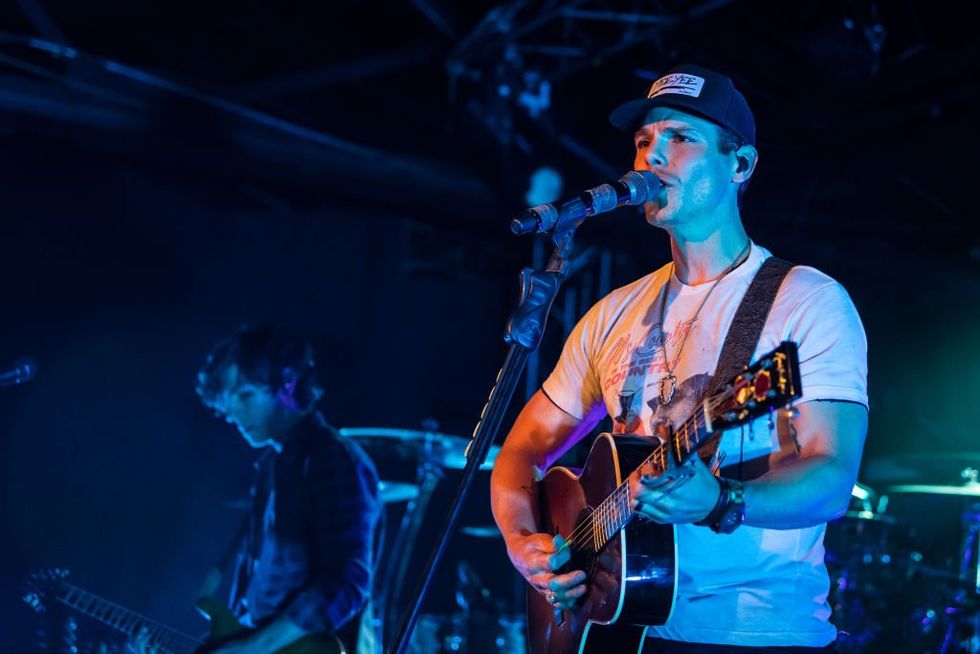 via: Getty Images
Born in 1979 in Dallas, Texas, Smith has a range of incredibly popular songs. He's also performed three times at the White House,
plus
he was been flown to Iraq and Kuwait to perform for the troops in 2008.
He's known for being a kind, mild-mannered Texan.
But Smith actually has a stranger alter-ego - a man named Earl Dibbles Jr., who epitomizes the many stereotypes that tend to follow country musicians around.
Dibbles even has an annoying catchphrase.
Speaking to
Country Countdown
, Smith said, "Earl started as a promotional tool.  My brother & I were making YouTube videos.  The goal was to get a million views. Try to come up with something that would go viral.  Earl was a voice, I hadn't used that voice for years.  It represents a mixture of some family members and friends.  I went to my parent's house, went to the closet, found some overalls I wore in high school football, some boots, a trucker cap, we drew some tattoos on me, literally no thought to any of this, besides I'll adlib a day in the life of this country boy."
In real life, Smith is a far cry from Dibbles.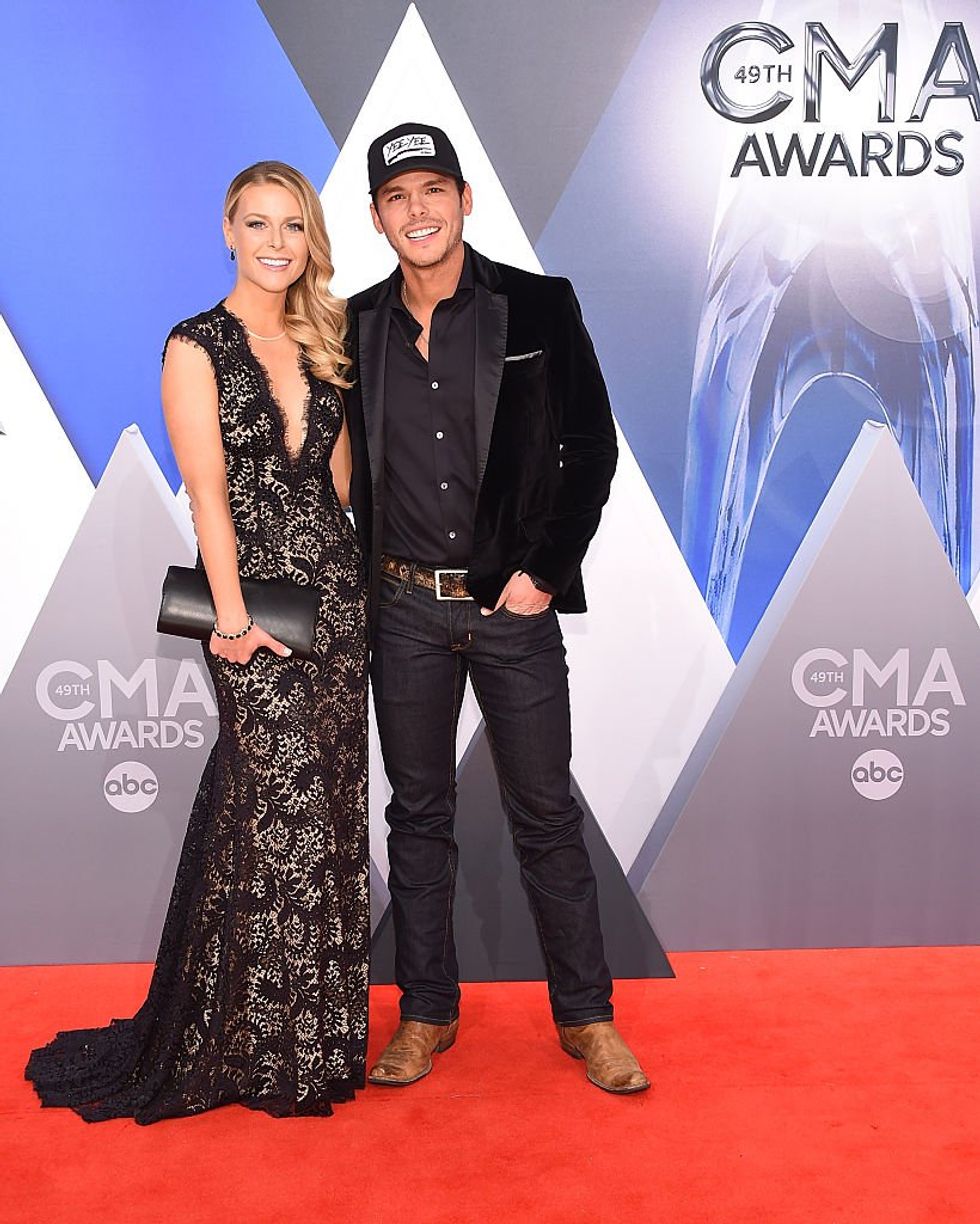 via: Getty Images
Sure, they're both country singers, but the similarities end there. Smith is a softly spoken, chilled out family man, and he's proud of it. He married Amber Emily Bartlett in February 2010, after the two met on set of one of Smith's music videos.
Smith is also a proud father.
Smith is clearly a very proud father.
But earlier this month, tragedy struck.
Almost immediately afterwards, Granger shared a tribute on his Instagram.
Amber also shared a tribute.
The pair also made a heartbreaking request.
"In lieu of flowers or gifts, please send donations to Dell Children's Medical Center in River's name. The doctors, nurses and staff have been incredible," the grieving parents asked.
Since then, the pair have continued sharing heartfelt tributes.
Granger also wrote some heartbreaking words.
The parents also bravely made a YouTube video in tribute.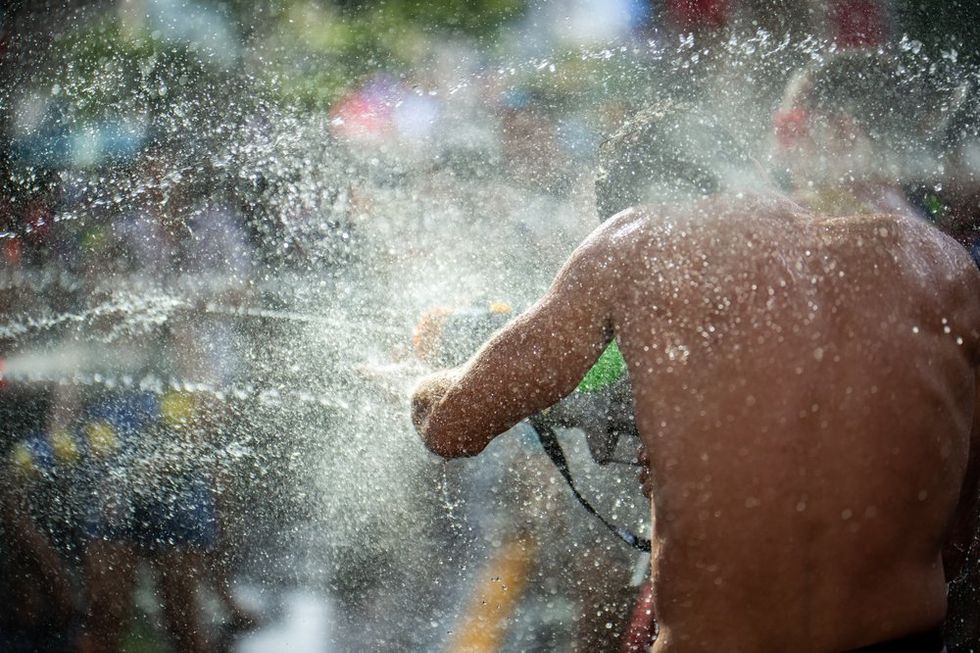 via: Shutterstock
In it, they explained what happened in the run-up to the accident. Granger claims that he was playing with his daughter, London, while Lincoln and River engaged in a water fight - just like an ordinary, chilled out family day.
But, soon enough, tragedy struck.

via: Shutterstock
The grieving parents describe attempting to resuscitate their youngest son by performing CPR, before accompanying him to the nearest hospital. Horrifically, he could not be saved and was pronounced dead two days later.
The parents managed to speak at River's funeral.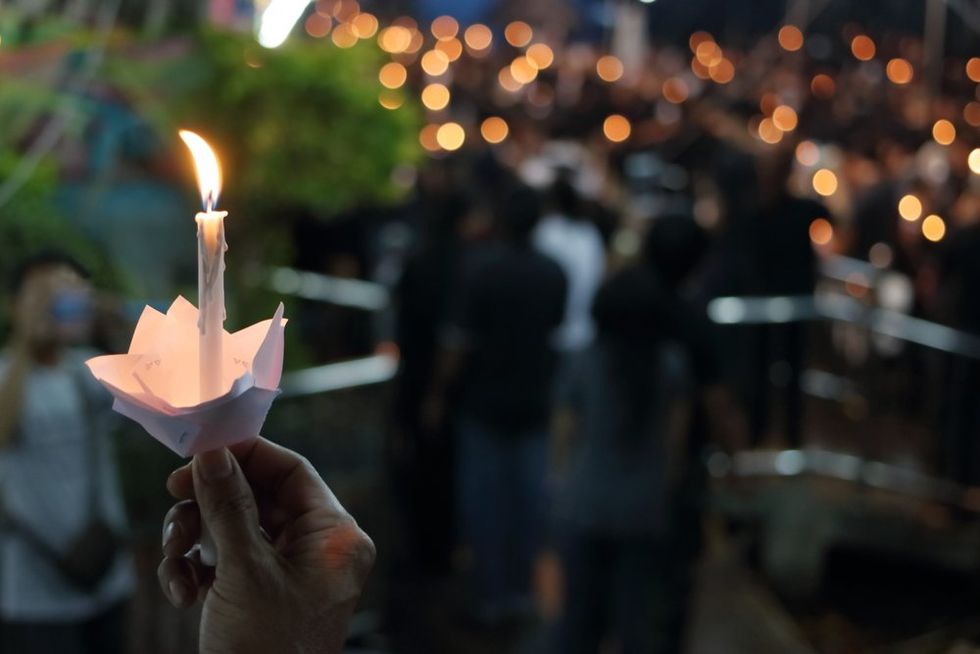 via: Shutterstock
But they've expanded on that message in their YouTube video, which goes into further detail about how they've managed to deal with this unthinkable loss.
The pair tried not to focus on how short River's life was cut.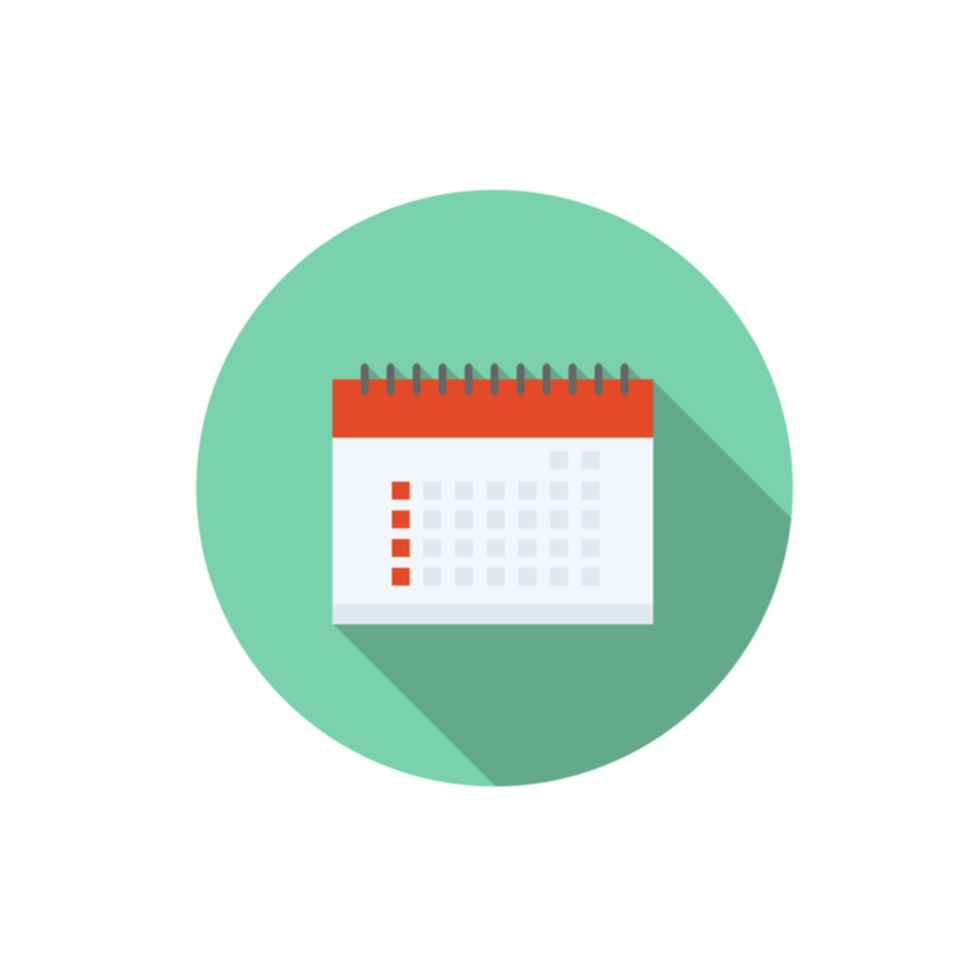 via: Shutterstock
"I don't think God takes anyone too soon. I believe he was put on this Earth for that exact amount of time," Granger said, noting that River had been alive for just over a thousand days.
Granger stressed that it was about quality, not quantity.
He claimed, "If you could live those days barefoot, red hair flying back on your tractor full speed ahead, if you could do that with your family around you, with no real care in the world, that's a good way to live."
He also commented on music's power to heal.
They're determined to find something good out of this.
"We feel very blessed. We had an incredible boy for three years, and we feel good about that," said Granger in the video.
Here's the full video.
It's certainly a tear jerker - but the fact that the couple have managed to find anything to be positive about is nothing short of remarkable. Their final message? To live like Riv.